February 1st 2016 newsletter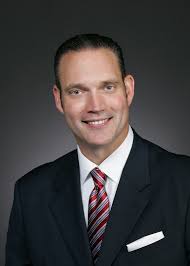 So you want to buy House Leadership?
McCall 's Prosperity PAC was the vehicle used to bundle cash from lobbyists and other campaign committees to prevent the lobbyists from maxing out on contributions to a candidate. State law prohibits campaign donations to a single legislature past $5000.00 but once McCall laundered the donations through his PAC the money could be directed back to candidates, an effective if not ethical method of bypassing state law.
As of the third quarter they had raised around $52,000, around $31,000 from the legislators in the voting block and $20,000.00 from McCall's own family. Another $16,000.00 was raised from mostly lobbyists in the fourth quarter.
Here are the donors to McCall's Prosperity Pac in the third quarter of 2015:
BARBARA MCCALL, $5000.00
CHARLES MCCALL, $5000.00
CHARLES MCCALL, $5000.00
STEPHANIE MCCALL, $5000.00
BOBBY CLEVELAND $1000.00
CALDWELL FOR STATE HOUSE $2500.00
FRIENDS OF CHUCK STROHM $2500.00
FRIENDS OF JAMES LEEWRIGHT $2500.00
FRIENDS OF JEFF COODY $2500.00
FRIENDS OF JOHN MICHAEL $2500.00
FRIENDS OF JOHN PFEIFFER 2014 $2500.00
FRIENDS OF KEVIN WALLACE $2500.00
FRIENDS OF MICHAEL ROGERS $2500.00
FRIENDS OF SCOOTER PARK $2500.00
MARK LEPAK $2500.00
JOHN PAUL JORDAN $2500.00
WILLIAM CASEY MURDOCK $2500.00
The attempt to bring legislators into the McCall camp failed after details of sketchy campaign donations from the McCall PAC effort to subvert the House Speaker Designate race was exposed by the Sooner Tea Party newsletter. House members refused to sign pledge cards at the Republican Caucus meeting a few days later, derailing what was rumored to be a done deal for McCall as Speaker Designate. And as it turns out McCall was never even close to having the numbers needed to win the Speaker Designate race and has even fewer votes after falling on his face last month.
Pirates or Highway Men?
State Senator Kyle Loveless has become a loud advocate for reforming state property asset forfeitures, a policy where the police can seize assets based upon suspicion alone, requiring the victim to hire an attorney to recover the assets. This is called civil asset forfeiture because in most cases criminal charges are never filed.
The practice morphed out of a program called Equitable Sharing, a plan from the DEA to share the proceeds of drug money seized. The program was intended to hit the drug cartels but analyses of seizures has shown that half of the seizures were in amounts below $8800.00, an amount low enough that hiring a lawyer to protect your rights isn't worth it. Only one sixth of the seizures were litigated and around 40% of the cases led to the money or property being returned.
There is even an Oklahoma connection with a Guthrie based group called Desert Snow markets the Black Asphalt intelligence network funneling personal data on drivers to police departments around the country as part of their purchased services. Iowa and Kansas have banned the use of the Black Asphalt service as it is questionably legal and violates privacy laws.
The Black Asphalt system allows cops to email detailed information about individuals, even people that had been pulled over by cops and had no contraband or cash in the car. Stops initiated for tinted windows, the old changing lanes without signaling scam, all can result in some local cop emailing thousands of cops across the country and labeling the citizen as suspicious and worthy of stopping for further inquisition. The "training" by Desert Snow incules looking for nervousness, sweating, "suspicious" things like trash on the floor boards of the car, energy drinks, air fresheners in the car, or inconsistencies in explanations of where the driver is traveling or the purpose of the trip. Idiots, almost every car on the road is going to have some of these things going on.
You can sign a petition
and become a citizen co sponsor of Senator Loveless' legislation on the Sooner Politics website.
This issue is quite simple. First, no property should ever be seized until a criminal conviction is obtained and after all appeals are exhausted. Second, the money seized ought to flow into the state's general fund so there is no profit motive for the police department. Those fighting against this common sense legislation just don't want the gravy train to end.
The anti civil forfeiture bill is filed in the Senate but Senator Anthony Sykes is rumored to be willing to kill the bill. His office number is
405-521-5569
405-521-5569
or email him at lewis@oksenate.gov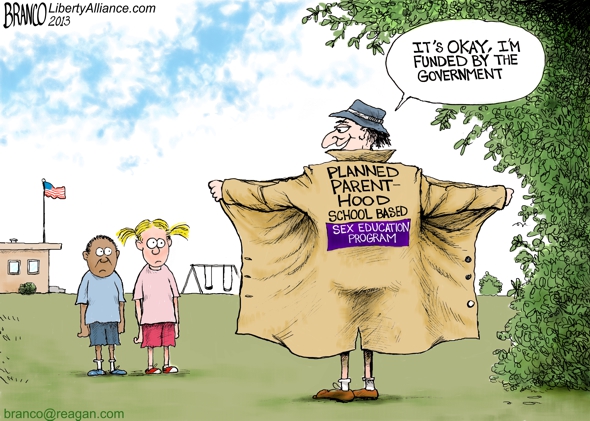 Rep. Ken Walker is an Idiot
Good lord. Seeing legislation like this makes you wonder if Rep. Ken Walker has an ounce of brains rattling around in his head. Somehow he got the bright idea of requiring motorists to turn on their emergency flashers when going through a school zone.
The moron thinks that instead of watching out for kids darting out in the street we should be fumbling around with a switch on the dashboard along with requiring other motorists to guess if we are turning left or right or driving straight ahead. The dumb ass thinks that when people see hazard lights it makes you "sit up and pay more attention." Did the retard ever think that people would quickly become acclimated to the hazard lights and just as quickly begin to tune them out? Kind of like driving with your lights on during the day, some say it increases traffic safety because people see the cars better. Right….
Now does the numbskull think that other drivers ought to be paying attention to the pretty flashing lights or should they be focused on the road in front of them watching for kids?
And I suppose "Flasher Ken" thinks that drivers ought to be fined heavily for not using their flashing lights or shot on sight as a danger to children.
With a billion dollar shortfall to deal with Flasher Ken wants to waste time with this ridiculous idea. Me thinks his brain must have a flasher module plugged into it and his thinking is flashing on and off.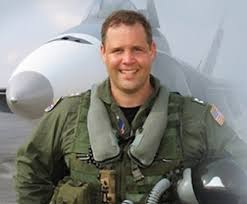 Congressman Jim Bridenstine Al Gerhart appearing on Hardball with Chris Mathews
High Noon Club had a Surprise Speaker on Monday
The regular Monday lunch meeting at the High Noon Club was packed last Monday as Sooner Tea Party leader Al Gerhart spoke about the corrupt Oklahoma County District Attorney David Prater's long list of political persecutions. Normally the crowd is between 25 and 40 we are told but the room was packed with between 60 and 70 atttendees.
And a last minute speaker showed up, Congressman Jim Bridenstine. Time was made in the schedule to accomodate the good congressman who told the crowd about the Ominbus bill and all the chicanery going on by Republican leadership. The meeting ended with the crowd urging Bridenstine to run for governor once his Congressional term is over. Talk about a tough speaker to follow!
The High Noon Club meets every Monday for lunch at the H& H Gun Club at Meridian and I-40. Get off on Meridian, turn north (right) and take the first right headed East. When you get to the dead end turn right again and the road will meander around alongside I-40. They have a cafe on site if you want to eat lunch while listening to the program.
They put up their
video taped meetings on Youtub
e but it appears that they are a few weeks behind on their posting. Check back later for Kevin Adam's program on what to do if you have to shoot someone in self defense and the Sooner Tea Party program ought to be up in a few weeks.
They are on Face Book too
. To get on their email list with advance notice of speakers for the next meeting email psublett@cox.net or rndani@gmail.com
President Pro Tem Bingman is Coming for your Guns
Part 1
By the Watchman
Once again we find that the reddest state in America is moving towards the bluest state in America. We can attribute this to what we refer to as undocumented Democrats who control our state elected offices and claim to be Republicans. Their actions prove otherwise. This is part one of a story that will contain the Speaker of the House, the President Pro-Tem of the Senate and a sitting chairman of a Senate committee who are putting into motion the acts necessary to restrict your gun rights. Those actions do not represent Oklahoma values or Oklahoma heritage.
We began with the highest elected official involved in this scheme, President Pro-Tem Senator Brian Bingman. The first article of interest we found was this
Oklahoma State Senate - Senators
. This is his official web site or what we like to refer to as his brag sheet. If you will notice he spent two years in the House before becoming a Senator. That means he is term limited this year.
We next went to this page
Brian Bingman's Ratings and Endorsements - The Voter's Self Defense System - Vote Smart
. These two items alone tell you what the man feels towards those people who he is supposed to serve. He is definitely not pro-gun. Most of the elected Democrats in the state score higher than he does in this category. He is also not a conservative when it comes to spending the people's money wisely. Indications are apparent that he's a tax and spend liberal more in the line of thinking with Barack Obama, Hillary Clinton and Harry Reid. These are not the values of Oklahomans.
2015 Oklahoma Second Amendment positions 43%
2014 NRA positions 79%
2004 NRA lifetime score 67%
Fiscally conservative scores:
2013 Sooner Tea Party RINO score 20%
2014 Sooner Tea Party RINO score 10%
The next item of interest we found was this
The Okie » Matthews Files Bill To Change "Stand Your Ground" Laws
. There's nothing wrong with the law the way it is. The cosmetic change being made here is so some politician can get his name in a reference book so his name will be remembered in history. At one time in this state Law Enforcement use to tell homeowners to just drag one foot inside the door and it would be considered justifiable. Do we truly want to go back to those days? This bill would take us there. Those are not Oklahoma values.
The next article of interest we found was this
Oklahoma Senate Bill Seeks to Ban Gun Shows
. This bill is actually sponsored by Senator Barrington, but that is because Senator Bingman told him to write it. Unlike the federal government wanting to close non-existent loop holes, this bill seeks to prevent gun shows from being held on any property that is publically owned. That would be fair ground buildings and other buildings such as that. They have found a loop hole that the feds haven't thought of. These two Senators are promoting this legislation over the legislation proposed by the OK2A Association. They do not represent Oklahoma Values.
While the Senate and House debate on limiting your rights to bear arms, there is one bill out there that is already in trouble. In fact this bill
Oklahoma Bill Would Block All New Federal Gun Control in Practice | Tenth Amendment Center Blog
. This bill is in so much trouble that the sponsor has asked for public support from the citizens of Oklahoma by asking them to sign a petition and call their Representatives and Senators. That is really disappointing to the citizens of Oklahoma to have so many elected officials who don't believe in the Bill of Rights. In fact it's a disgrace.
The next article of interest we found was this
Oklahoma Sheriffs: OK State Senator Bingam on Sheriffs and Common Core: We'd Like to Put Weapons in Basement | Opinion - Conse
. This is a report of an interview conducted on a radio station in the Tulsa area. It involved the removal of the weapons of County Sheriffs before they were allowed to enter the Senate Chamber. Although Senator Bingman tried his best to deny his responsibility for the actions, his answers make it very clear that it was him and his leadership team that made the call. When it was questioned, instead of taking responsibility for his actions, he threw the Sergeant at Arms under the bus. This is another notch in a stick of his dishonesty stick.
The next article we found was this
Oklahoma Senate president pro tem pushes a proposal for change | News OK
. This is perhaps the most insane proposals we have ever seen come from a politician holding his office. His proposal would change the budgeting process from an annual process to a bi-annual process. That might be nice if they weren't trying to do it on a budget of two consecutive shortfalls totaling over one and a half billion dollars. Of course now if those four hundred and eighty plus tax incentives weren't in place costing the state an estimated five billion dollars a year, it might be doable. The problem is nowhere in his proposal does he mention cutting back on tax incentives.
Oklahoma Sierra club: 2009 63%, 2010 63%, 2012 67%, 2013 100%
As you can see he supports the environmental cause in just about everything that he does.
It is the opinion of this group that Senator Bingman is a coward. He knows that the bill to limit or completely do away with gun shows in Oklahoma is a very unpopular bill. He then gave it to someone else to write and introduce the bill so his hands would be clean. He's been caught. There are a lot of Oklahoman's who are tired of politicians campaigning as conservatives and acting like liberals. Those are the politicians we call undocumented Democrats. It's time to elect true Conservatives to office and get the state back on the right track of things. Starting with retrieving those tax incentives can be a good start. Senator Bingman your best option is to resign.