=============
Need help identifying the Core Issues to tap on?
"Heal Your Body A-Z" by Louise Hay lists almost every physical condition known to science and the emotional issues that may be causing them. My website Products page has more info on this book and others to help YOU heal your life with the power of EFT and Louise Hay's teachings.
*
Treat yourself or your loved ones to an awakened new life in 2009 - you DESERVE IT!*
Try a private session with Colleen. Her surrogate muscle testing will identify your hidden blocks to success! Click HERE for Private Session information.
* * *
Have you used EFT on yourself, pets or family but have not received the results you wanted?
**
Contact Colleen for a free consultation or to book a session today! Only $75 USD for an hour of surrogate muscle testing, tapping, laughing, fear blasting and SWEET RELIEF!
* * *
* * *
DISCLAIMER: EFT is gentle acupressure and has produced remarkable results in relieving emotional and physical distress.
USE EFT AT YOUR OWN RISK ON YOURSELF AND OTHERS, INCLUDING ANIMALS.
If you apply this newsletter's techniques to yourself or others, you are agreeing to take full responsibility for any side effects and/or outcomes.
* * *
Thank you for subscribing to my newsletter!
* * *
May you be blessed with perfect health, wealth, joy, peace and love in 2009 and always!
--Colleen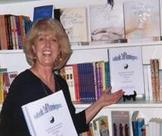 Please forward this newsletter to family and friends who could use the news!
Thank you to all my Worldwide Subscribers for allowing me to share my EFT Success Secrets!
*
OMG! Now you can hear my voice and listen to my FREE EFT teleseminar on Abundance!
<><><><><><><><><><><><><><><><><><>
*
Are you...
*
Tired of feeling like a victim of the economy?
Wondering how to find your blocks to Abundance and release them?
Ready to take action and TAP into the Abundance you deserve?
*
Join Colleen's

FIRST

FREE EFT:Emotional Freedom Techniques Tele-Class on Abundance and jump-start your OWN Economic Stimulus Plan!
Sunday March 1, 2009 - 1 hour
4:00 PM EST
3:00 PM CST
2:00 PM MST
1:00 PM PST
*
200 phone lines and 2000 webcast slots are available for this event!
*
Please forward this email to
your family, friends and anyone who is open to learning and self-applying
EFT
, the "acupressure for the emotions" method to feel better fast!
Let's boost the world's economy, by
jump-starting

OUR PROSPERITY!
**
This event is simulcast: You can call in OR listen online. Online participation is absolutely FREEEEEE! (Calling in may incur long-distance charges - check with your long-distance phone service before the call.)
*
Go to the below link for tele-class info: You'll go to this same URL to attend the class -the phone number and webcast info will appear on the page about 15 minutes before the event begins: http://XiosoftPresenter.com/?eventid=6245094
*
SPECIAL OFFER!! Attendees will receive a link to download a

FREE

229 page E-book with LOTS of information on manifesting Abundance in your life!
*
*
*
Change your energy system...
Change your life with EFT!
See you on the call--thanks!
*
*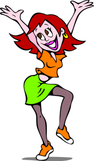 *
Are you ready to open a holistic healing practice
but not sure where to begin or the best way to do it? Check out this
fabulous package
of incredible information for new and experienced business owners, from successful practitioners like yours truly! Yes, I own it. Yes, I recommend it! *
*
Turned off by the violent, trashy or plain stupid movies available now? Wish you could have inspirational DVDs mailed to your home that the whole family can enjoy? Spiritual Cinema delivers movies that enlighten, inspire, teach and motivate their viewers and offers a FREE trial for new members!
*
If someone forwarded this newsletter to you, I hope you enjoyed it! Click
here
to get your own subscription and a free two-volume e-book on how to release panic, stress and fear via EFT. You can easily unsubscribe at any time.