…SOCIAL DRIVES DIGITAL PUSH
…AS HMV ADMINISTRATION CONTINUES
US ENVIES UK PIRATE SITE BLOCKING
…TO THE TUNE OF £719 MILLION
…SECONDS OUT FOR PHYSICAL BOW
THIEVES ESCAPE WITH STUDIOCANAL
DOGWOOF DOCS LEAD OSCAR CHARGE
DRAGONS ARRIVE IN CINEMAS…
…MANGA: RESULTS ARE SUPER
ARROW THROWS ITS HAT INTO THE RING…
…AND MOVES INTO NEXT QUARTER
QUOTE OF THE WEEK
TRAILERS OF THE WEEK
---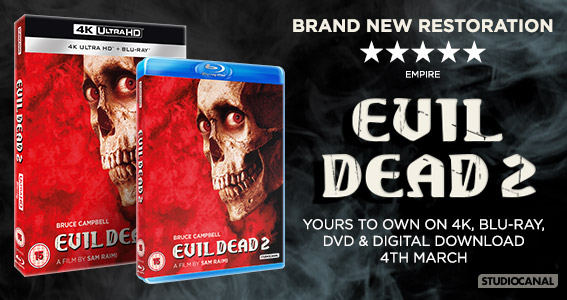 ---
If you can't read this newsletter or see the ads, please click here. We've been away for a few days for half term, hence the late running…
It was a good week for… Hearing good things about the Mega Movie Week, as The House With A Clock In Its Walls starts well too…
It was a bad week for… Anti-piracy experts at the City of London police claim to have foiled counterfeit goods to the sum of £719 million…
As reported here last week, Monday January 21 saw the Mega Movie Week kicking off, with online digital retailers offering massive discounts on titles to encourage consumers to get in the habit of buying digital downloads of films. With offers at £2.99, the promotion hit the ground running on Monday morning – by the time we logged on to twitter, there was lots of noise and buzz around the offer from film writers, critics, websites, fans and more. Many had already started taking advantage of it too. You can see some of the buzz ands conversations about it here and here, with the likes of Empire getting behind it too. One consumer said: "This is so awesome I just bought most of last years movies for £2.99 EACH!! Somehow doesn't feel right.....but I'm gonna watch every single one 10x at least!!!" (Their exclamation marks and bad punctuation, by the way.) And here's another: "Heard an ad on the #radio for #MegaMovieWeek so just downloaded a bunch of stuff off Google and Amazon, some #4K! Challenge now is to stay awake on the sofa whilst couch potato-ing."
And, just to reiterate, here's BASE on the ideals behind the Mega Movie Week: "Mega Movie Week is a build on promotional activations that have successfully energised the category in other territories. It sees a range of studios and platforms across the BASE and DEGE membership support a central creative proposition. The intent is to grow ownership in audiences that have otherwise ceased to engage with transactional video through mass trial of an extremely limited time offer, at the same time ensuring that messaging around the benefits of digital ownership are also effectively disseminated."
---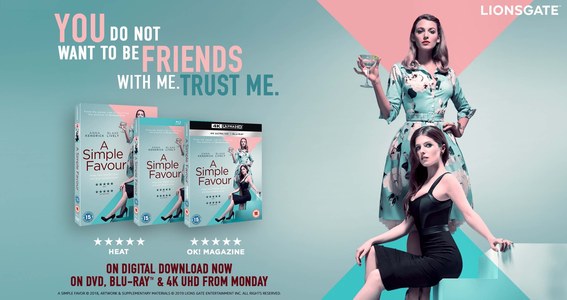 ---
The HMV administration continues, with Sky News again being first with the stories, confirming the involvement of Mike Ashley in bidding to snap up the retailer from KPMG and take it over. While the Newcastle chief and Sports Direct supremo might get lots of flak – especially from football fans over his reluctance to cough up for new players at the Toon – there's no denying his nous when it comes to retail. If he does take over at HMV, he'll be in control of much of the high street. And again, some of his zero hours contract dealings have drawn opprobrium, Ashley does talk a lot of sense when it comes to retail. His appearance in front of a parliamentary committee last year is testament to that. While MPs tried to grandstand by criticising his shady employment practices, Ashley himself was warning over the dire consequences of what was happening in towns and cities around the UK. Try these comments on for size: "I believe politicians and landlords should be doing more to save our struggling high streets," he has said, "so I intend to make the most of this opportunity to make a real difference." He told parliament: "It's not House of Fraser's fault, it's not Marks & Spencer's fault, it's not Debenhams's fault. It's not my fault the high street is dying... It's very very simple, the internet is killing the high street. The question is, what to do about it." Our favourite line though? "I'm not sitting in my office stroking a white cat," he told MPs.
Meanwhile, as the HMV administration continues, labels are starting to count the cost of the administration period and pre-Christmas. The majors might be in talks with suitors and administrators, but independents are trying to continue as normal, directing consumers to other retailers and their own websites, all the while hoping that HMV emerges from the administration period. As one label told us, "a nightmare". But independents, missing targets or no, are, like the rest of the industry, hoping that the retailer can continue. "We've all got our fingers crossed for HMV," said one, summing up the mood precisely.
The other ongoing issue this year – and the past few years – has been Brexit and we picked up an interesting note this week regarding US and UK trade agreements in a post-Brexit world. For the US wants to follow the UK's tougher site blocking rules for illegal download pirate pages and have them written into any trade deal. The concept has never been properly adopted across the Atlantic and, after authorities asked US trade bodies what they'd like to see, both the Motion Picture Association and its music counterpart, the RIAA, said they hoped the US would follow the UK. A group representing these and other similar bodies said: "With regard to online enforcement, a U.S.-UK agreement should include disciplines that can effectively address online piracy. In many ways, the UK has more nimbly and effectively responded to digital piracy than the US. To promote a modernised IP trade framework, MPAA recommends moving to high-level language that reflects the fundamental principles on which the DMCA is based and which identifies key elements of the UK system, including no fault injunctive relief orders, as satisfying the standard. Such an approach would be fully consistent with U.S. law and preserve the high levels of protection in the UK's enforcement framework."
Speaking of that UK enforcement, the City of London force's Police Intellectual Property Crime Unit, aka PIPCU, this week unveiled some figures about its recent efforts. The organisation, it revealed, put paid to £719 million worth of IP crime since it formed back in 2013. Its announcement came after the Intellectual Property Office said its funding was being renewed beyond June this year, contrary to erroneous press reports. As for its other achievements, it said: "PIPCU is also combatting digital piracy with its Operation Creative. Operation Creative is a ground-breaking initiative designed to disrupt and prevent websites from providing unauthorised access to copyrighted content, led by PIPCU in partnership with the creative and advertising industries. The operation has added 1,646 websites to its Infringing Website List (IWL) and has suspended 1,861. The IWL, the first of its kind to be developed, is an online portal containing an up-to-date list of copyright infringing sites, identified and evidenced by the creative industries and verified by PIPCU. The aim of the IWL is that advertisers, agencies and other intermediaries can voluntarily decide to cease advert placement on these illegal websites which in turn disrupts the sites' advertising revenue. Disrupting advertising is a vital part of Operation Creative. Advertising is a key generator of criminal profits for websites providing access to infringing content. A study carried out by Ernst and Young in 2017 revealed that the top 672 piracy sites generated $111 million per year."
Commenting on PIPCU's successes, the organisation's chief, DCI Teresa Russell, said: "Since its inception in 2013, PIPCU has become a leader in IP enforcement. It has combatted counterfeit hard goods and digital piracy to such a high level that it is now being held as an example to other forces internationally. To have disrupted £719 million worth of IP crime over the past five years is a remarkable achievement and something that we will continue to build upon in the coming year." Dr Ros Lynch, Director of Copyright and Enforcement at the Intellectual Property Office, added: "Partnership working is vital in the fight against intellectual property crime. We are delighted that our collaboration with PIPCU has led to demonstrable success in disrupting this type of criminal activity."
---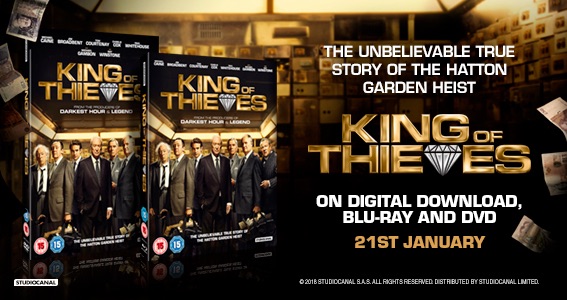 ---
The timing was right for eOne this week, as its The House With A Clock In Its Walls got off to a flying start in its first week, topping the industry-backed Official Film Chart in its first week of release as a digital title ahead of its physical bow on Monday. It was some 10,000 units ahead of its closest rival too, with The Nun just behind it. Commenting on the digital side of things, eOne's Charlotte Mardon-Heath said: "We are delighted with the magical EST result last week, charting at number 1 in the combined charts on Downloads alone. With the excellent Box Office result back in September, we were confident that family audiences would want to dust away the January blues being entertained by Jack Black and co by owning The House with a Clock in Its Walls digitally. We ran a comprehensive marketing, PR and promotional campaign and worked closely with platforms to offer audiences something special."
On Monday the physical SKUs of the film arrive in stores, with eOne similarly bullish about the release too. It also marks the first 4K UHD release from the company. On that side, the company's Tim Westbey said: "We have been delighted with the films performance at the box office and now on EST, and look forward to the DVD and Blu-ray release on Monday.The product line-up includes eOne's first 4K UHD SKU on new release and a limited edition DVD (complete with a gift with purchase pair of goggles as featured in the film). The support from our retail partners has been excellent and incorporates pos across all major accounts. Combined with a TV, VOD and social ATL campaign and comprehensive reviews, we're very well placed to continue the success of this magical film."
Out this week and currently making a showing in the Official Film Chart is Studiocanal's biggie King Of Thieves, will the title's appearance at number five arriving on the back of its digital release. The company's activity saw it hosting an escape room for a group of journalists and influencers, as explained by the company's Thom Leaman. He said: "We celebrated the launch of King Of Thieves with a branded escape room event at Escape Entertainment. In a comparative rarity these days we had 100 per cent turnout from invited press and influencers (although only 50 per cent managed to actually escape the room!) Everyone in attendance had a great time including Youtube influencers such as Twist & Pulse who had 'the sickest time' which I'm told is a good thing. Moreover we raised plenty of positive awareness for the release and will continue to do so in the coming weeks now the event is open up to the public."
Elsewhere in the Official Film Chart, Unbreakable continues to prove its worth as a drafting title, up to number four in the charts, sandwiched between the aforementioned King Of Thieves and last week's number one, The Predator. The other big new entry of the week is the excellent A Simple Favour, which we discussed extensively last week, is at number eight, with the rest of the 10 including such familiar faces as The Greatest Showman, Mamma Mia! Here We Go Again, Mission: Impossible – Fallout and Ant-Man And The Wasp.
---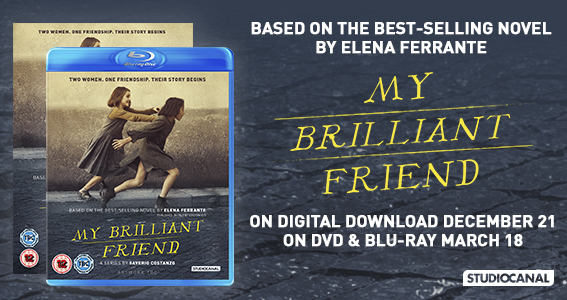 ---
Oscar announcement time this week, with the Academy Awards nominations proving to be perfectly timed for one home entertainment release. For Glenn Close's deserved nod for her role in The Wife came just days ahead of its home entertainment bow. The title is due on Monday January 28 from Picturehouse Entertainment on Blu-ray, DVD and digital, Close's Oscar nomination (her seventh) proving to be a timely fillip. It adds to a Golden Globe statuette already won and a BAFTA nom, as well as the raft of critical acclaim. The release boasts a never-seen-before featurette looking at the film's journey from book to screen, while publicity and media activity alongside digital support is behind the release. Commenting on the release Corrina Antrobus from Picturehouse Entertainment's said: "We couldn't be more thrilled with how well The Wife has been received by audiences and critics alike. It's been a joy to see Glenn Close receive the acclaim she deserves for yet another magnificent and career-defining role in such a moving and resonating story." It capped a good week for Picturehouse – its forthcoming February 22 theatrical release Capernaum was also nominated for Best Foreign Language Oscar, notable also as director Nadine Labaki is the first female Arab filmmaker to be nominated for an Oscar.
One company dominating this award season's feature documentary categories is Dogwoof. With a haul of three BAFTA nominations and four Oscar nominations across four films, including recent box office hits Free Solo and Three Identical Strangers, the distributor is busy dating the awards hopefuls across Q1 and Q2. Here's head of home entertainment Daniel Green: "The Dogwoof team are of course delighted with this year's BAFTA and Oscar nominations, which are a true testament to the strength of our current slate. Naturally, we're looking to take advantage of the heightened awareness that comes with award nominations at this time of year. First out of the blocks for us is RBG, coming to DVD and Blu-ray on February 18, and one of the frontrunners for both the Documentary Feature BAFTA and Oscar. We're also currently finalising dates for Free Solo, Minding The Gap and and BAFTA contender Three Identical Strangers, which will all receive physical releases. It's a great time for documentaries both in the UK and US, and we're extremely proud to be representing some of the best around."
At cinemas this week and working its way into the rankings of the country's most successful anime films ever was Dragon Ball Super: Broly, released by Manga as party of its ongoing strategy of working theatrical with home entertainment and boosting the brand. Here's a view from across the company. Manga's Andrew Hewson said: "Dragon Ball Super: Broly has had a remarkable first two days at the box office – it landed at number three in the UK top 10 and has so far done well over half a million, with it still playing solidly for the next week and has just opened on select IMAX screens! We have had such a strong above the line marketing campaign focusing on unique and engaging social ads across Facebook, Snapchat, Instagram, Youtube as well as programmatic ads. In addition, we have a large outdoor campaign running across London, which will hopefully drive audiences who haven't already seen it to go this weekend. This is Manga's biggest theatrical success to date and the result will not only help platform the home video and digital but dictate how we curate the different SKUs, because the fans deserve something spectacular after championing this film so passionately since the campaign started. Everyone here has worked incredibly hard to make this such a huge success and I couldn't be happier with the outcome!" Product manager Carys Gaskin said: "We've had so much fun working on the super new movie from one of our biggest franchises, including hosting the exclusive fan preview screening at Vue Leicester Square and seeing all the ecstatic messages coming in from the moviegoers so far. We're hard at work on the designs now to ensure that the physical release will be as special as possible to encourage collectability amongst the newer and more hardcore fans of the heritage series alike, as it rockets forward to be in the top 5 UK anime releases ever."
More on that Dragon Ball Super: Broly release, and, as the company's PR and social executive Darcy Giles noted: "The fans have made working on Dragon Ball Super: Broly truly incredible! They're the driving force of everything we do socially, and have helped elevate this project to become the biggest campaign we've handled to date. They sold out our exclusive Leicester Square fan screening in under 30 seconds, made the film trend UK-wide on Twitter and have absolutely flooded every social feed with their enthusiasm and appreciation of the film. For me, it's a massive personal achievement that our entire organic social and PR strategy for this film has been orchestrated in-house by myself and colleague Fraser Overington and I'm excited to see how far we can take it – IMAX and beyond." The company's Jerome Mazandarani concluded: "Dragon Ball Broly has the become the third biggest anime feature film in US box office history earning $24 million in its first week. It opened in Australia yesterday and went straight to number one on the domestic BO chart. Broly is the number three film in the UK box office chart currently and has already earned its place at number six on UK all time anime box office, just behind the 2017 mega-hit Your Name. This amazing result would not have been possible without the hard work of my super-talented team as well as the fantastic support of Toei Animation and Fox International. Broly's success comes hot on the heels of Manga's previous biggest local box office hit, My Hero Academia: Two Heroes, which we released in early December. The awareness and popularity of the anime category in the UK has never been higher. This is not a flash in the pan success. It is a long term trend that has been decades in the making. 2019 is the year of the anime theatrical mega-hit. There's some very big films coming down the pipeline. Meanwhile, we look forward to bringing Broly and My Hero Academia to UK home entertainment, television and OTT platforms this Spring."
---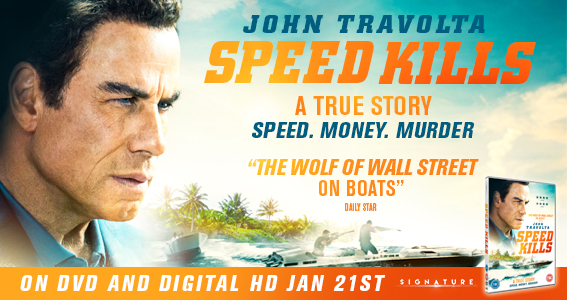 ---
Also prepping for a big theatrical release at cinemas ahead of an accompanying home entertainment bow is Arrow with its release at cinemas of Ringu, the original Japanese horror that wowed the world. As the company's Louise Buckler explained: "We're incredibly pleased to be bringing Hideo Nakata's original J-horror masterpiece back to the UK to celebrate its 20th anniversary. Our newly restored edition of Ring will be back in cinemas from March 1 and on SteelBook, Blu-ray, DVD and Digital HD March 18. We'll also be releasing a Limited Edition Ring Collection Blu-ray set featuring Ring, Ring 2, Ring 0 and Spiral on March 18. Our brand new restoration trailer launched via Little White lies today and is garnering brilliant feedback online, it seems many are keen to revisit this nightmarish horror classic."
Meanwhile, sticking with Arrow, the company took to social media, as ever, to announce its April releases, kicking off the second quarter for the independent. Taking up the story, the company's Mike Hewitt said: "It's the last Friday of the month, which means the latest unveiling of our upcoming Arrow Video releases – this time for April – with four great new releases bound to put a spring in the step of cult film fans. Takashi Miike's mind-boggling Japanese sci-fi chiller Terra Formers kicks off the slate, followed by an extras-packed release of the cult thriller Black Moon Rising, starring Tommy Lee Jones and Linda Hamilton. Plus we have a double-serving of great horror films, led by Richard Friedman's 1987 Scared Stiff, (including an exclusive SKU, with an O-Ring by renowned artist Graham Humphries, available via our www.arrowfilms.com store). Finally, our core fanbase will be thrilled with our latest gloriously excessive giallo, The Iguana with the Tongue of Fire, in a pristine 2k restoration and a whole heap of brand new extras. This release will be accompanied by a purple vinyl soundtrack release via Arrow Records (full information and pre-order details coming soon)."
Also keeping busy at cinemas is Mubi, which has this week announced a theatrical – and streaming via its boutique svod service – day and date release for Under The Silver Lake, which will arrive at both on March 15. It's been a busy start to the year for Mubi, which has inked a deal with Curzon that will see 50 titles, handpicked by Mubi's Chiara Maranon and with a particular eye on female filmmakers, appearing on the service from February. MUBI's Director of Acquisitions, Vanja Kaludjercic said: "Curzon has long been a standard-bearer for excellence in arthouse, independent and world cinema and we are thrilled to bring their films to MUBI in UK." Louisa Dent, md, Curzon Artificial Eye, has said: "We are delighted to offer this selection of films to MUBI, a company whose ethos of sharing great cinema with its customers chimes strongly with our own."
---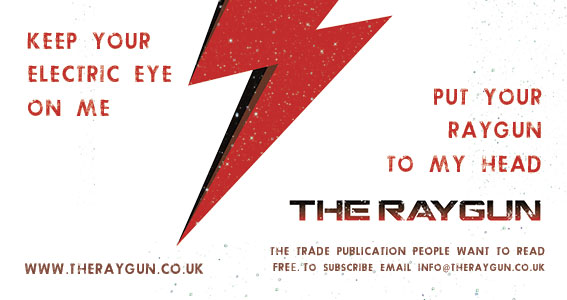 ---
"Piracy is one thing that bothers filmmakers the most. For any film, it is very damaging to see their film getting released on Torrent or Pirate Bay because there are so many people who have worked hard on it and so many things are dependent on the film doing well at the box office. Even a difference of a few crores puts a lot of pressure on the producers and the film. So, we really wanted to do something unique. RSVP Films' marketing team along with Trigger Happy have been coming up with some great ideas. They were the ones who came up with this idea that we let people download the entire film and once they play it, the video will give the message – 'do not pirate Uri, or any film for that matter'. So that thing was really cool, and hats off to the marketing team."
Indian film director Aditya Dhar on a fake illegal download of the film put on Torrent sites. It seems like a decent copy and the proper film – until the actors break the fourth wall and warn viewers about piracy.
And so, with baited breath, the film world sat in offices (the announcement was handily timed for British lunch hours), on Tuesday eagerly awaiting the news from Hollywood surrounding the 2019 Academy Awards. Sure, you know the headlines (Roma and The Favourite sharing 10 nods apiece), the think pieces ("so and so was snubbed", '`are Roma's Oscar nominations going to change the industry?"), and you can see the full list here…
Meanwhile, Netflix was quickest off the mark when it came to blowing its Oscar noms trumpet, as our Inbox pinged with the sound of a comment from one of its Roma nominees, Yalitza Aparicio. The star of the Alfonso Cuaron film, who is in the Leading Actress category, said: "From the very first casting call to this morning, my Roma journey has been extraordinary. As a daughter of a domestic worker and an indigenous woman myself, I am proud this movie will help those of us who feel invisible be seen. I am eternally grateful to the Academy for recognising Roma and am honored to be part of Alfonso's vision. Congratulations to Alfonso, the entire cast and crew, and my dear friend Marina De Tavira. I am so humbled and honoured. Thank You."
Cuaron himself later added: ""Thank you to the Academy for recognising Roma across these categories. Human experience is one in the same, and it's so gratifying that a black and white film about life in Mexico is being celebrated around the world. We are living a great moment in cinema where diversity is embraced by audiences. This kind of visibility pushes our industry forward and creates more opportunity for new voices and perspectives to emerge. It is a testament of how late we're arriving to this moment, in which stories of the invisible among us -- the domestic workers and indigenous women -- are put at the centre of our narratives. I share this with my cast, crew, producers, and most importantly, with my family and Mexico."
Why I love country music…
Stuck inside our heads already…
You're on The Raygun newsletter mailing list, which has been running for eight years, because you requested it, have been recommended to us or sent us emails. You can unsubscribe at any time, if you're daft, using the link elsewhere or by emailing as below. But of course, you don't want to do that, do you? We don't share your information with anyone else, we don't like cookies and we're the good guys. We care because you do…
To subscribe to The Raygun newsletter, please email
info@theraygun.co.uk
with subscribe in the subject matter
To unsubscribe, email

info@theraygun.co.uk

with unsubscribe in the subject
For editorial or advertising queries, contact

tim@theraygun.co.uk