NEIGHBOURS TAKES UP RESIDENCE AT NUMBER ONE
FANS GET TEETH INTO LOVERS STEELBOOK
UNTOLD TELLS ANTI-PIRACY TALE
NEW ERA FOR ERA
NIGHT OUT FOR DAYS
CAVE LEADS 4'S AUTUMN CHARGE…
…MORE FROM 4
BLINDERS FROM THE BEEB…
…AND SOME TOP GEAR TOO
RETAIL AND SIGNATURE: FRIENDS OF DOROTHY
KALEIDOSCOPE REVS UP FOR BIG RELEASE
…AND MOVES UP THE ROAD
SODA'S OMAR: THERE'S NOTHING LIKE THIS
METRODOME'S NEW FRIENDS
WALT STILL BRINGING HOME THE BACON
FLICKS SEEKS FUNDING FOR NEW HOME
QUOTE OF THE WEEK
TWEET OF THE WEEK
---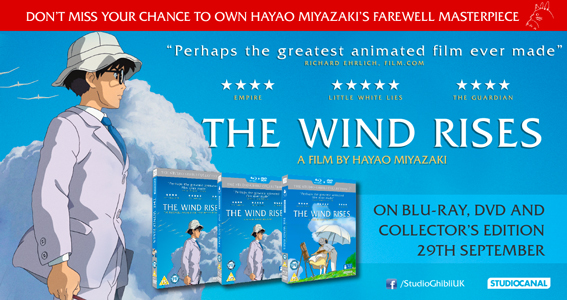 ---
If you can't read this newsletter or see the ads, please click
here
It Was A Good Week For…
Bad Neighbours among those selling well…
It Was A Bad Week For… Search engines – apparently research shows they do influence whether people illegally download or not (see below)
So, you may not want to live next door to them, but Universal's Bad Neighbours is sitting pretty atop the charts this week after its first week performance, with its strong performance continuing into the second week. It succeeded, in part, thanks to its PR efforts. The company built on the whole Efron versus Rogen battle featured in the film and even went as far as commissioning a survey, which showed, – to our own interest and amazement here at The Raygun – that three-quarters of British women preferred their partner to have "a little more flab and a little less ab". Using dating and relationship experts to comment, the investment paid off, with the story making the nationals, such the Daily Mail, Daily Star and Metro, as well as garnering coverage online in the Star, Grazia and the Mirror, with no less than three different stories in the Mail Online. It also picked up radio coverage. On the day of release, Universal took hunky models around the West End, with hunky models (Team Efron) and chubbier topless fellas, Team Rogen, moving around the West End, invading stores such as Abercrombie and Fitch on Saville Row and visiting assorted magazines, such as Zoo, Closer, Heatworld and Star. with resultant coverage in their Twitter feeds. Commenting on the release, Universal's Sarah Gillespie said: "We're really pleased with the return of investment – £42 worth of coverage for every £1 spent – that the campaign delivered. having one theme that an throughout the entire PR campaign ensured that all our ideas were relevant and on-brand, driving to a single social media hashtag and resulting in a cohesive campaign."
Off to a strong start this week was Only Lovers Left Alive, the Jim Jarmusch vampire tale released by Soda. Not only is it the independent's first Steelbook release, but it's also heralding a raft of Jarmusch-related activity and tying in with the BFI's season devoted to the fiercely independent US director. Soda's Louise Rae said: "
We're really pleased with the sales for Only Lovers Left Alive - our first ever Steelbook is heading towards a sell-out (and yet to hit the official chart figures), and sales on the DVD and limited edition black-cased Blu-ray are exceeding expectations in both specialist and online retailers. These results have continued into digital, with the title reaching the iTunes Top 10 with the help of some terrific placement. The engagement from the film's devoted fans across social media has been a blessing, particularly from Tom Hiddleston's fan-base who are really helping to spread the message that this is a film that must be seen. As the BFI Jim Jarmusch season and cinema re-release of Down By Law really kick into gear, we've released Jarmusch's first six films on digital, giving audiences the opportunity to see them in HD in the UK for the first time in advance of the Blu-Ray box set releasing on October 6. Strong pre-orders for the Boxset demonstrate a continuing hunger for Jarmusch's work, with Only Lovers Left Alive bringing in a new, younger demographic to discover these gems. Dead Man is unsurprisingly proving to be a favourite, showcasing Johnny Depp at the top of his game. "
---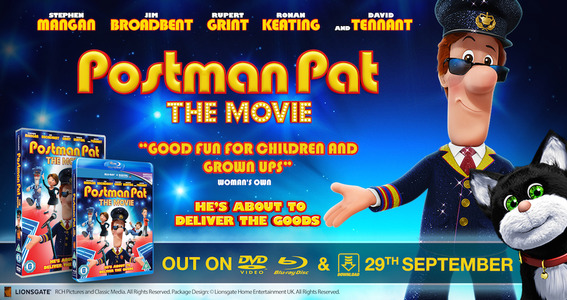 ---
Good to see the Industry Trust returning to the fray, unveiling a new ad due to appear in cinemas on Friday September 19. It has teamed up with Universal for the 17th – that's right, 17th – Moments Worth Paying For campaign, with Dracula Untold providing the focal point. As ever, it highlights the importance of audiences choosing legal options for watching films, thanks viewers for their support and directs them to

http://findanyfilm.com As well as the cinema trailer for the October 3 release, it will also be supported by outdoor and online activity. Commenting
on the latest thrust, Trust chief executive Liz Bales said: "

We're delighted to see the successful Moments Worth Paying For return to Universal Pictures. In this next instalment we were keen to refresh the message around consuming film from legal sources and here we see the FindAnyFilm messaging strengthened to ensure that whilst the Dracula Untold footage excites and inspires audiences, the take out is clear. FindAnyFilm is where audiences can find all films, all above board."
It's a new era for, er, ERA, as a new chairman has been appointed at the Entertainment Retailers' Association. Roual Chatterjee has replaced Paul Quirk as chairman of the group, while HMV's head of visual Rudy Osorio has been re-elected as deputy chairman. Chatterjee works at 7Digital, making him the first digital retailer to chair the organisation. The Hut has joined ERA too, the association announced, with the company's Markus Bhatia, a popular figure within the industry for more than 20 years, has joined the ERA board. Director general Kim Bayley said: "We are delighted that the ERA board continues to reflect entertainment retailing in all its rich diversity. I am particularly pleased to welcome Raoul as our new Chairman, who brings a wealth of experience to the role and look forward to working with him over the coming year." Chatterjee himself said: "I am honoured to have been elected by my peers to chair ERA at this crucial point for entertainment retailing. ERA's members have transformed the entertainment market over the past decade to the benefit of both content owners and consumers. It is vital that we work together with our suppliers, our fellow trade associations and with legislators to ensure the healthy business environment we need to continue this work." For more from Chatterjee and his opening address to ERA, see our Quote Of The Week below.
To the Barbican, where we were treated to look at the rather wonderful 20,000 Days On Earth, the acclaimed film about singer, songwriter and multi-hyphenate Nick Cave. It's due at cinemas on Friday, after Wednesday's special event which saw the film and subsequent Q&A and liver performance by Cave and cohorts beamed from London's Barbican to cinemas around the country. After its theatrical, via the Picturehouse group, it's being released by 4DVD, on October 20, with the physical home entertainment bow already getting a big plug courtesy of directors Iain Forsyth and Jane Pollard, who told the audience in the cinema and around the UK, that the release would be packed with loads of extras. It was a perfect launchpad for what is a fine film about the singer and the world around him. Commenting on the release, 4DVD's Karla Berry said: "It is a beautifully made film, defying the traditional music documentary aesthetics with a very personal analysis of Nick's own life and creative processes and it is winning lots of awards. It will obviously appeal to Nick Cave's large and passionate fan base — he has sold a million albums in the UK and his last album sold 23,000 copies in week one. Fans will also appreciate the package of extras including a 'making of' and Cave and Kylie Minogue, who is in the film, performing together at Koko in Camden.
It will have a huge appeal to the right audience and so we have shortened the window to DVD. Nick Cave is doing a lot of PR around the theatrical release so we are hoping to capitalise on that by releasing a month later."
---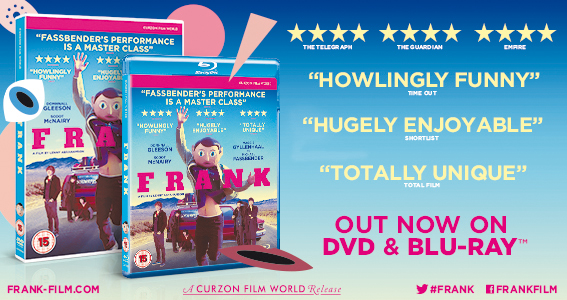 ---
That Nick Cave release outlined above kicks off a hugely busy period for 4DVD as Q4 kicks in and the label ramps up its activity. It's yet to unveil its plans for the Inbetweeners sequel, which has now overtaken Rise Of The Planet Of The Apes at UK cinemas and is set to become the biggest theatrical title to arrive on video in the run up to Christmas, but ahead of that (expect an announcement in the coming weeks) there's still plenty to keep 4DVD busy. The autumn sees a return to the live DVD comedy fray for the bestselling female stand-up ever, Sarah Millican, with her Home Bird release certain to add to her sales (600,000 and counting). There's more live stand-up from Russell Howard and Jack Whitehall, both of whom are proven commodities and both of whom are appearing all over TV screens this autumn (in their own series AND as guests on all the right chat shows) as well as playing to hundreds of thousands of loyal fans as part of major UK tours. 4DVD's Karla Berry said: "2013 was a difficult year for stand-up, and whilst we think the market will recover this year with better titles, to have three proven sellers provides a lot of comfort when retail will be nervous of new acts. We will commit to heavyweight advertising campaigns, but the real push for sales will be in the multiple PR appearances we have secured for our acts targeting potential gift buyers. We believe stand-up acts have to have a level of profile with the broad mass gifting audience and a profile that is of interest to the 'Graham Norton' and 'Jonathan Ross' shows. We have also secured appearances on Royal Variety Show, Live at the Apollo and Sunday Night at the Palladium amongst other day time and entertainment shows."
More from 4, and TV comedy comes in the form of the second series of Derek, with star Ricky Gervais putting his full weight behind this, his favourite of his own works (sales of Gervais titles now total 5.4 million units), as well as Rik Mayall's final outing, Man Down, starring another well known name, Greg Davies. There's also a Miranda release focusing on the Christmas specials. As Karla Berry said: "11.5 million people watched one of the Miranda Christmas shows when they were first broadcast two years ago and we've sold about 200,000 DVDs, but we think there are still a load of people to appeal to with a £5, hour-long DVD.
Derek is a show that people either loathed or loved, and those who love it want to own it. We saw a big effect on sales when Ricky appeared on The One Show late in the campaign last year and he will do more PR for us this year and do it earlier which should get the sales off to a better start.
Greg Davies is fast becoming a major comedy star, also featuring in acclaimed TV show Cuckoo and in the upcoming Inbetweeners 2 movie. His live DVD we released last year sold quite a lot more than the one Universal did two years previously and that's in a declining market. He is also very popular on chat shows and we noticed his appearances last year had a noticeable effect on sales so we're hoping to see the same effect on sales for Man Down." The package is completed by a brace of feature films, the aforementioned Nick Cave and, rounding off Q4 towards the end of December, the acclaimed Keeper Of Lost Causes.
---
---
BBC Worldwide has unveiled a sleek, streamlined Q4 slate that sees it concentrating on key properties, taking in everything from factual programming to live comedy, with plenty of familiar faces. "We've got fewer, bigger, better titles," said BBC Worldwide's Sally de St Croix. "We're refocusing our efforts around the big hitters and we've had a really good reaction from the trade. On the drama and natural history side, there's the current, eighth season of Doctor Who, offering the entire series with Peter Capaldi's first outings as the Timelord, due on November 17. It boasts commentaries and a wealth of extras, giving it potential for both self-purchase and a gifting item. Slated for the same day is Peaky Blinders, the eagerly anticipated return for this acclaimed, gritty series about gangs in Britain in a bygone era. What's more, it's adding Tom Hardy to the cast alongside Cillian Murphy (double the swoons for fans, we reckon). "The first series really blew people away, it's a great British drama," said Sally De St Croix. The drama slate is complemented by Our Zoo. The big natural history title for Q4 is Life Story, from the Natural History Unit, narrated by Sir David Attenborough and some four years in the making. As Sally de St Croix said: "it's all shot in 4K and features those watercooler moments that BBC Natural History does so well." Also on the factual side comes the latest from Professor Brian Cox, namely Human Universe. The good professor has sold approaching 400,000 units across assorted home entertainment releases, proving that science can sell. Slightly less brainy, slightly better looking is David Beckham, who is getting right behind the release of Into The Unknown, another big factual release which charts his Brazilian odyssey and features an extra 20 minutes of material not on the original programme aired in the summer.
And of course, it wouldn't be Q4 for BBC Worldwide without a Clarkson and co Top Gear release, The Perfect Road Trip 2. BBC Worldwide's Rebecca Richmond said: "Last year's DVD was the number one TV title in the market, it had sold 400,000 to the end of the year and has now sold more than 450,000." It's good to see BBC continuing to get right behind live comedy too, with a trio of strong stand-up releases. Harry Hill and the wonderfully titled Sausage Time sees the comic returning to the slate (we saw the show last year and it's a belter), while Hit The Road Mack is the latest live release from Lee Mack ("he's a regular on several panel shows, with Not Going Out on its seventh series and is touring the new live show right up until December 22," said Rebecca Richmond). Perhaps the biggest of the lot is Miranda Hart and her My, What I Call, Live Show tour release, filmed during the first leg of her massive UK arena tour earlier this year, with the comic and actress set to go on the road again in October, playing more stadium gigs. "Miranda's profile is huge," said Rebecca Richmond. "She's very supportive of the release and we are very excited about its potential this Q4."
---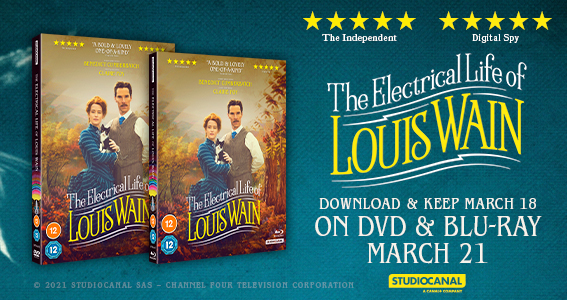 ---
Monday September 22 sees the biggest release thus far in thriving independent label Signature's history, as Legends Of Oz: Dorothy's Return, arrives, complete with an impressive campaign. As we've noted here, the label goes from strength to strength and the latest release should add another feather to its cap in terms of the scale and size of the release. Commenting on the animated title's bow, Signature's Kaz Mills said: "
We are tremendously excited for the launch of Legends Of Oz: Dorothy's Return next week. This will be our biggest ever release and we have invested to ensure the marketing, PR and in-store set-up are set to create the most enticing family release of the week. Our retail partners have given us exceptional support across the board so we can't wait to see the numbers roll in next week."
Also forthcoming, and due from Kaleidoscope is Road (September 29), which is shaping up to be one of the company's biggest releases ever. We've covered it in our regular Week In Video and we're far from bike aficionados but there really is something special about this film, it's almost Senna-esque. Commenting on its release and the record pre-orders, Kaleidoscope's director of marketing Adam Sergeant said: "The incredible true story of the iconic Dunlop road-racing dynasty, Road has created unprecedented pre-release interest, achieving the highest EVER number of pre-orders in Kaleidoscope's history – and this is still two weeks out from release! The five star reviewed feature, that benefitted from a multi-tier theatrical release strategy, has enjoyed a four month social media campaign, working closely alongside the Joey Dunlop Foundation amongst others. Supported across retail, with bespoke FSDUs in selected stores, plus a strong TV and print campaign and in-store signings with William Dunlop, we fully expect an excellent week one performance befitting of the quality of the title. It's fantastic to see the hard work paying off for Road, even two weeks out from release. We've supported it above the line and consistently across social platforms since April, and full retail support with point of sale materials and in-store events is due reward for the team's hard work. We look forward to it becoming one of the standout documentary releases of the year."
Sticking with Kaleidoscope and the company is moving office, with its new location at 16 Dufours Place, W1, just off Broadwick Street and a stone's throw from Carnaby street in the heart of swinging London. Commenting on the next stage of its evolution, the company's Spencer Pollard said: "After three years in our Oxford Street office we have organically outgrown our space. We are very excited by the move, where things such as running hot and cold water, bathrooms and a meeting room big enough to swing a cat are now at our disposal. We hope it becomes as much a part of our ethos as the old office did. We even have ping pong or pool to play instead of working as hard as we usually do." We'll be popping in soon and might even suggest an industry table tennis tournament…
Some more forthcoming releases and after its Jarmusch-fest (see above), Soda is also gearing itself up for the release of Omar, due on October 6. Soda's Louise Rae said: "We've loved working on Omar, and are really excited about bringing it to a wider audience via DVD, Blu-Ray and Digital. The film is a distinguished example of the thriller genre, that is not only steeped in Oscar and Cannes pedigree but has also achieved the landmark of being the first-ever fully Palestinian-financed film. Our designer has done a great job in balancing these messages, creating a dynamic sleeve that will stand out on shelf and online, drawing customers in to Omar's world."
---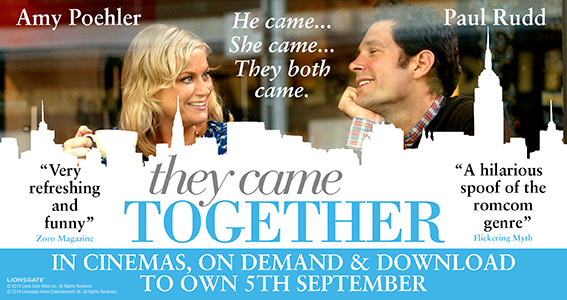 ---
Metrodome is continuing its recent busy acquisitions activity, announcing another raft of titles being added to its slate after a busy Toronto International Film Festival. Chief among them was French film Eden, a fictional account of the rise of house music in France during the 1990s, looking at the roots of international superstars such as Daft Punk and includes cameos and music from the duo other real-life house stars. Commenting on the acquisition, Metrodome's ever-eloquent head of acquisitions Giles Edwards said: "
With Eden, Mia Hansen-Love has encapsulated the 'euphoria and melancholia' of the crushed dreams and restless hopes of an entire generation in a soaring, searing, devastatingly intimate epic that is quite simply one of the finest films of 2014." The film is due to air at this year's LFF ahead of a full UK release next year. Another acquisition due to air at LFF ahead of a 2015 theatrical bow is Francois Ozon's The New Girlfriend, based on a Ruth Rendell story collection, Edwards, again, said: "'This contemporary French master's THE New Girlfriend is an elegant, playful, passionate and disquieting psychological drama that's part-Almodovar, part-Hitchcock, part-Douglas Sirk but all indubitably, defiantly and joyously Ozon." Also following the same route is the last of its TIFF pick-ups, another title we can't wait to see and which should appeal to any and every one in our industry – Electric Boogaloo: The Wild Untold Story Of Cannon Films. Directed by Mark Hartley, it charts the rise and fall of the label that produced many of the films on which the video industry was founded. Edwards, again, said: "Hartley is the reigning king of the riotous pop-doc and this is no exception. A brilliantly bombastic parade of violence, hubris, outrage, high concepts, hilarity, exploitation and ninjas, Electric Boogaloo is a cinephile's banquet; rich, excessive, full of cheese and probably exquisitely bad for you."
Breaking Bad has, of course, been one of the US TV world's biggest sellers in recent years and Sony is still dealing to the public, pushing its wares to punters in the coming months and getting more unsuspecting customers hooked on the good stuff. And it's been pun central in recent weeks, as it launched a Bacon Bad competition through social media. Heck, we even entered it ourselves, just to see if we could win top prize, a trip to a fanjets in the US. SPHE's John Biggin said:We were really pleased with our launch event which saw Breaking Bad fans serve up a sizzling social celebration for Walter White's would be birthday in the form of #BaconBad. The initiative, run in partnership with Den of Geek, gave every fan who uploaded a breakfast tribute to the show a chance to win a VIP trip to Breaking Bad land, Albuquerque, for the first ever annual Breaking Bad Fan Fes
t. Check out some great coverage here.
The winner will be announced today via our brand spanking new social channels on Facebook and Twitter.
It's the first activity in our 99.1 % pure campaign to promote the box set throughout Q4 so look out for plenty more BB goodness to come."
Another week, another crowdfunding initiative, but this time, rather than a distributor looking for support for an ambitious project, it's an independent retailer. Bristol's 20th Century Flicks – which boasts a library of more than 17,000 titles is looking to move its home to a new, bigger venue. The new site will play host to a larger store, offering both retail and rental options, as well as a coffee shop and small cinema. It will continue its innovative cycle delivery service, as well as rentals by post and the new venue will also have a "movie safe" nearby for drop-offs and collections for regular customers to allay any ears over parking. It's now well on the way to raising the cash necessary, you can find more details here. Davd Taylor, the shop's co-owner, said "Though it'll be a little heart-wrenching leaving our home of 32 years, we're all pretty stoked to be embarking on something new. We're proud to be piloting a video shop that is not only surviving, but on a journey of rediscovery. The fundraising campaign and the new move has forced us to examine what we mean to the city of Bristol, and the role it can play in the future. It's also brought a lot of latent affection out into the open, which is always nice."
And we'll end almost where we started, with the news that research has suggested the search engines do play a role in piracy. Researchers at Carnegie Mellon University tested consumers looking for a film to watch online. They manipulated the results to influence the first page of search engine results – as well as a control version, they also manipulated one set of results to only show legal, paid download options, and another first page was changed to only show illegal download options. And yes, when presented with legal options only, consumers were more prepared to pay; when it was only pirate options, they went ahead and illegally downloaded them. Professor Rahul Telang, quoted on website Torrent Freak, said: "Prominence of legal versus infringing links in the search results seem to play a vital role in users' decision to consume legal versus pirated content. In particular, demoting infringing links leads to lower rate of consumption of pirated movie content in our sample."
---
---
QUOTE OF THE WEEK
it is now clear that for the foreseeable future that entertainment is going to be a
mixed economy of different types of format and service.
The idea that vinyl would die out was clearly false. the idea that the CD would inevitably be replaced by the download is clearly false, with download sales falling more than twice as fast as CD sales. And the idea that everyone is going to turn on to streaming seems equally unlikely.
My view is that this new mixed entertainment economy is a strength. Different formats appeal to different consumers. Different retailers appeal to different consumers. And different services reach different parts of the market.
That's why we need to be as focused on ensuring the viability of the DVD and Blu-ray business as we are on prioritising the inclusion of digital video data in the charts. That's why we need to support the High street console business in gaming as much as we reach out to the new wave of digital games retailers. Allowing all these channels to flourish is the key to ensuring entertainment reaches as many people as possible.
So, to sum up: this is an incredibly exciting time for the entertainment business. It is retailers and digital services who are leading the transformation in entertainment. there are real challenges in entertainment around profitability and supply-chain inefficiency but if we can deal with these, and maintain the diversity of entertainment retailing, then I believe this business can be even more successful than ever.
Roual Chatterjee, new ERA chairman at the organisation's AGM

AT THE MOVIES
As well as topping the home entertainment charts with Bad Neighbours, Universal had the top two slots in the UK box office charts, with The Boxtrolls taking more than £2 million in its opening frame, while Lucy, at number two, has now taken more than £12 million. New entries included Pride, with more than £700,000 and A Most Wanted man with more than £600,000.

Paul Greengrass, another of Gravesend's gifts to the world (alongside fellow former residents Gemma Arterton and, er, Raygun editor Tim Murray) is doing what he vowed he wouldn't do again, climbing back into the saddle to helm another Bourne film. And what's more, it looks like he's bringing star Matt Damon back with him. Damon had said he wouldn't appear as the memory-challenged superspy Jason Bourne again after Greengrass said he didn't want to become Bourne again and direct his third and what was then the fourth film in the series. Since that last Damon and Greengrass outing, The Bourne Ultimatum, originally released in 2007, Jeremy Renner had appeared in the not-quite-Bourne-although-it-still-has-Bourne-in-the-title film, The Bourne Legacy. Greengrass and Damon are both said to be in "early" talks for a new outing, according to Deadline. We've got whole raft of cheap Bourne franchise title gags, if anyone needs any, by the way. Just email the usual address.

When is a Hollywood remake not a Hollywood remake? When the likes of Adam Wingard and Simon Barrett, the acclaimed writing and directing duo whose recent credits include genre faves such as The Guest and You're Next are involved, that's when. For the pair are said to be close to signing up for a new take on the rather excellent South Korean serial killer tale I Saw The Devil. The original looks at a deadly agent who seeks revenge on the serial killer behind the death of his partner. With that kind of pedigree, this is a far more mouth-watering prospect than your average dull retread…
TWEET OF THE WEEK
TRAILERS OF THE WEEK
To subscribe to The Raygun newsletter, please email info@theraygun.co.uk
with subscribe in the subject matter
To unsubscribe, email info@theraygun.co.uk with unsubscribe in the subject
For editorial or advertising queries, contact tim@theraygun.co.uk