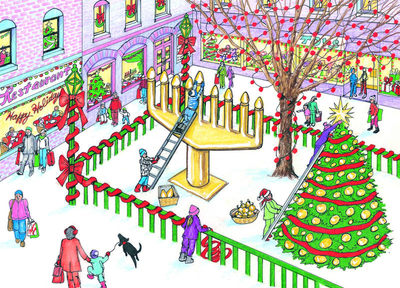 Dear friends and neighbors:
It is December, and the holidays are upon us! This week will be one of the most festive in Hoboken so I hope you can come out and join your neighbors at any and all of these upcoming events!
TONIGHT! Menorah Lighting at City Hall 5:00PM
Please join me tonight for a lovely Hoboken tradition of lighting the menorah for the first night of Chanukah. The
weather is warming up and the rain is going away

!
This event is free and open to the entire community. For the kids: LED menorah rings or build a dreidel lego kit (I am hoping I will get one of these!), for everyone: delicious, hot latkes, jelly and other filling
sufganiyat
(donuts), chocolate
'

gelt
', menorah kits, music and dancing and a great start to Chanukah! Click
HERE
for the event details.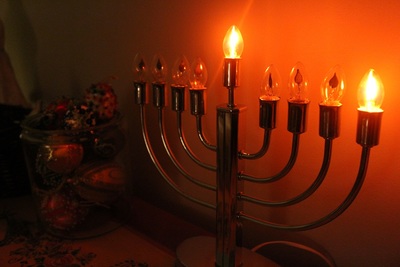 TODAY! Holiday Craft Fair at City Hall – Day 2 until 5:00PM
Come get into the holiday spirit and buy your holiday gifts! Three floors featuring unique handcrafted gift items and refreshments. Click
HERE
for more details.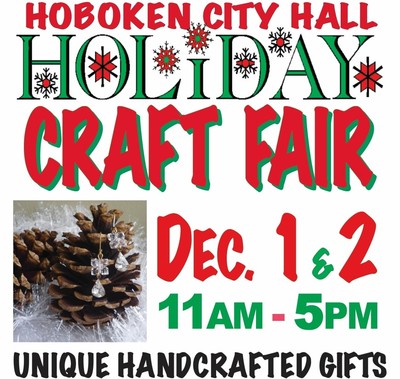 THURSDAY! Christmas Tree Lighting at City Hall – 5:00-7:00PM
Come get join your neighbors to enjoy some hot cocoa, hear local choirs sing Christmas carols, and watch the lighting of Hoboken's Christmas tree. I understand there may be a special visit from Santa Claus as well… Click
HERE
for more details.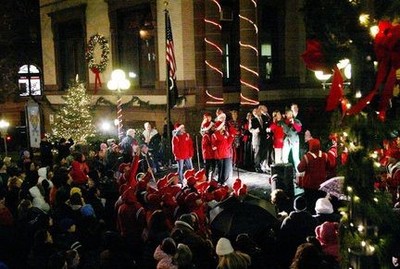 I will unfortunately not be able to join that night as I have to attend a funeral of a close family friend out of town.
And finally… SATURDAY - 3:00-5:00PM on Washington Street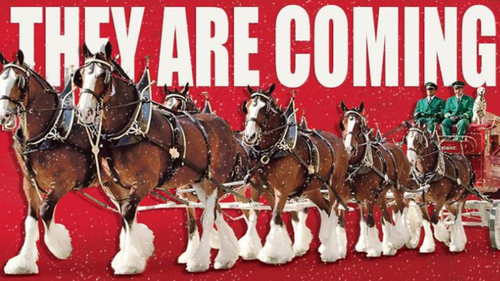 The famous
Budweiser Clydesdales
are coming to Hoboken to deliver beer to restaurants & stores on lower Washington Street between 1st and 8th! Apparently it is in celebration of the end of Prohibition. You can read more about the event
HERE
! And you can read more about the history of the horses and there care and activities
HERE
!
Wishing everyone who celebrates a Happy Chanukah and for all a wonderful start to a safe and happy holiday season. As always, if you have any further questions or want to discuss this or anything else, please feel free to call me at 201/208-1674 or email me at hoboken2nd@gmail.com. And please follow me on

Facebook

and

Twitter

to find more updates.

Hoboken City Council, 2nd Ward
Engage
.
Inform
.
Advocate
.