…AS KINGSMAN SET TO REIGN
HMV'S AWARD-WINNING CAMPAIGN
ARROW'S CAT GETS THE CREAM…
ALTITUDE'S KIND OF LOVING
STUDIOCANAL IS KING OF THE RING
RUNNER READY TO GET SET, GO
SCALA KEEPS CROWDING 'EM IN
AT THE MOVIES
TRAILERS OF THE WEEK
---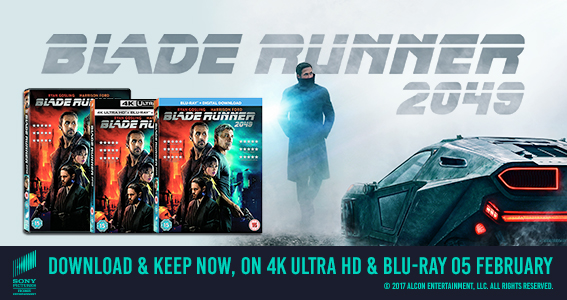 ---
If you can't read this newsletter or see the ads, please click here
It Was A Good Week For… Amazon, putting together some impressive global figures in its latest results, including more new paying Prime members than ever before …
It Was A Bad Week For… Amazon, which came under fire in the US for initially refusing a physical release for Wonderstruck, which it backed in the States, before relenting and agreeing to one…
Fridays, for many, usually mean heading to the pub to mark the end of the working week and the beginning of the weekend, but Fox's reasons for decamping to the boozer on Friday January 26, as many were celebrating the first payday after Christmas and drawing a line under their alcohol free month, were somewhat different than just having a few pints. For the major, marking the imminent release of the second Kingsman film, subtitled The Golden Circle, took over a hostelry in the West End of London and rebranded it for a day's worth of activity. It partnered with Absolute Radio for the event, which saw The Kings Arms pub in Mayfair transformed into The Kingsman Arms (do you see what they did there?). Absolute Radio host Christian O'Connell and his team took their breakfast show on the road to broadcast from the pub from 6am to 10am, after promoting the event in the week running up to it and offering listeners the chance to be on the show in the pub. Absolute hosted a happy hour for listeners from 5pm and then the pub flung open its doors for punters. Paul Sylvester, Content Director at Absolute Radio says "It's the end of a really long, dark and miserable month and we wanted to do something which would cheer everyone up… so we're all going to the pub – at 6am! Kingsman: The Golden Circle is a great film and our listeners love it, so we had to go big!" Greene King pub manager Justin Wratten said: "One of the most iconic scenes in Kingsman is the pub brawl, so when we were asked if we'd consider transforming the pub, I couldn't say no. We're absolutely thrilled to be involved and give our regular punters something to look forward to on the first pay day after Christmas."
All that Kingsman activity helped the film get off to a flying start, with The Golden Circle proving to be, ahem, golden – it had a healthy digital conversion and, into the physical arena, shifted almost 100,000 units in its first few days on sale according to the Official Charts Company's midweek bulletin. Commenting on its performance thus far, Fox product manager Helena Lepeu said: ""We really wanted our campaign to lift the nation during the most miserable month of the year and i really feel our out of home and pub takeover helped us in doing so. Being on track to deliver one of the highest digital conversions in the genre is the olive on top of Eggsy's Martini!" From a retail perspective, we spoke to HMV, which, for the comic book cognoscenti, had a sumptuous Steelbook designed by legendary artist Dave Gibbons. The company's Andy Anderson said: "Golden Circle is doing well this week, better than we expected. It's always, nice to see big films released on UHD, especially with an HMV Exclusive Steelbook, this one looks brilliant."
---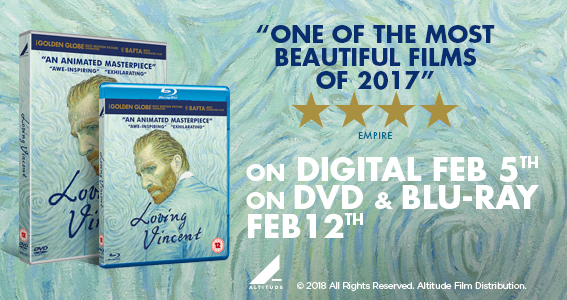 ---
Sticking with HMV, and two of last week's Oscar nominated titles – both of which have already scored big in terms of BAFTA nods too – were ideally placed to benefit from the additional Academy Award awareness in the home entertainment sector. Step forward Dunkirk and Get Out. The former, Christopher Nolan's epic take on the World War II tale of military evacuation, has benefited from, as we noted here last week, consistent marketing support from Warner into 2018. The latter has already worked at retail, and received an unexpected fillip on the back of its awards nomination successes. Dunkirk has been in the top 10 since its release in December, while Get Out rose 20 places in the Official Charts Company's listings on the back of its raft of nods. Both feature in HMV's mammoth Awards Season promotion currently on both in stores and online. It's become an annual event for the retailer in the early part of the year. HMV's David Athey said: "Awards Season always resonates strongly with our customers and is a great opportunity to profile many of the past winners from the deeper catalogue alongside those titles recognised last year and this year's contenders. Get Out has performed particularly well, really benefiting from its nominations and the awards focus on Dunkirk will help maintain its strong momentum in the market."
And on to the midweek update from the Official Charts Company and, as noted above, Kingsman: The Golden Circle, dominates the proceedings, outselling the rest of the top 20 combined. As well as bagging the top slot at the halfway stage, a box featuring both of the Kingsman comic book adaptations is in at number four. Other new entries include God's Own Country at number six (see below), with, further down, eOne's Revolt at number 31 and Arrow Video's The Cat O'Nine Tails at number 36 (again, see below). Other big movers in the chart come from Disney's latest Marvel promotion, which in itself precedes another year's worth of comic book activity, and drafting for the latest Fifty Shades theatrical release has helped drive the second film, Darker, back up the charts.
---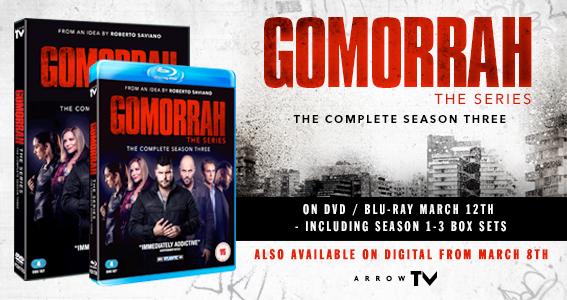 ---
We've featured it a few times here, but congratulations to God's Own Country, which entered the Official Charts Company's midweek listing in the top 10, at number six. As noted here previously, the film has wowed critics and audiences alike, picking up its fair share of BAFTA and other nominations, all of which helped lay the groundwork for the successful release from Picturehouse Entertainment via Spirit this week. What's more, smart Twitter activity helped push the title throughout the week, making consumers aware of its availability across the trade. Commenting on its success, Spirit's Frank Cirillo said: "We are delighted with the performance of God's Own Country, early sales and chart positioning has been excellent. Thanks to our retail partners for all of their support. Thanks also to Picturehouse Entertainment, which has delivered a tremendous marketing campaign to drive broad awareness for this great film."
Arrow Video made another appearance in the top 40 according to the Official Charts Company's midweek bulletin in what is becoming an increasingly common occurrence for the imprint in recent months, its limited edition sets are notching up the kind of pre-orders and week one business that many of its contemporaries would die for. The latest to make a showing is Cat O' Nine Tails,here's Arrow's Mike Hewitt on its success. He said: "Following on from our recent Limited Edition releases, we're thrilled with yet another strong result on Dario Argento's Cat O' Nine Tails this week in the UK Charts. With similar packaging to both Phenomena and The Bird with the Crystal Plumage, our team has created another must-have release for giallo fans with a stunning 4k restoration, plus new extras including a commentary from esteemed critics Alan Jones and Kim Newman, new interviews and accompanying booklet, poster and lobby cards. This Limited Edition release has now almost sold out, with Amazon sales in particular being very strong – grab your copy from there before you're too late."

There's more to come from Arrow's Arrow Video and Academy imprints too. The company's Mike Hewitt further outlined their February titles before teasing a few others due later. He said: "February is set to be yet another great month for our Limited Edition titles, with four more releases across our Arrow Video and Academy ranges: Seijun Rising Vol 1 (February 12), Family Values: Three Films by Hirokazu Kore-eda (February 19), Jean-Luc Godard + Jean-Pierre Gorin and Der Todesking (both February 26). Plus, we can't wait to share the rest of our 2018 line-up over the coming weeks alongside our recent tease of Twelve Monkeys and Elvira – it's certainly shaping up to be a phenomenal year for both Arrow Video and Arrow Academy!"
---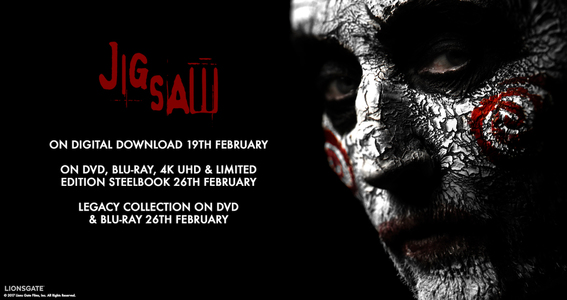 ---
Back to Spirit and there's more to come from the company and its distributed labels in the weeks ahead. Altitude is chief among them, next up from the label is Loving Vincent, arriving just as it builds up a head of steam beyond its high profile theatrical opening in 2017 on the back of assorted Best Animated Film nominations during this year's awards season. Given the painstaking animation behind the project – it's the world's first fully oil painted animated film – it does, Altitude said, look a treat on Blu-ray. The film arrives with its key nominations from the Golden Globes and BAFTA writ large on the sleeve, alongside many of the great reviews ("masterpiece" from US trade Deadline). Altitude could have taken the sleeve quotes from any one of the glowing notices for the movie (A triumph of painstaking technical prowess and stunning visuals over storytelling and dialogue. See it for its nuanced take on a huge cultural figure and to applaud its astounding audacity," said Empire) and if you throw in an instantly recognisable image of Van Gogh on the front and you're looking at a very commercial proposition. We'll have more on the marketing for the film next week, but in the meantime, Altitude's Adam Eldrett said: "We are incredibly excited to be bringing Loving Vincent to Home Entertainment after such a phenomenal theatrical run. The film is just shy of £1m at the UK Box Office and still picking up bookings. It's out on Digital from Monday February 5 before being released on DVD and Blu-ray February 12. The Blu-ray has over an hour of special features behind this masterpiece and we are seeing some very strong pre-orders in the run up to release."
Spirit has also inked a new deal that will see it looking after the sales for the fledgling Trafalgar Releasing operation. And the first release covered under the deal sees the February 26 release of Bloodlight And Bami, the documentary charting the extraordinary life and times of Grace Jones. The film, supported by the irrepressible and unique star, has already had a nationwide screening complete with live Q&A with the model turned singer turned access herself. Commenting on the release, Trafalgar director of distribution, Alice De Rosa said: "We had an amazing time working on the cinema release of Grace Jones: Bloodlight and Bami last year, working closely with director Sophie Fiennes and Grace Jones to create an unforgettable event from the BFI. This February we are releasing Bloodlight and Bami on DVD and Blu-ray and hoping fans all over the UK will be able to experience this fantastic film with unprecedented access to the star herself." Spirit's Sarah Stanley added: "Spirit is delighted to be working with Trafalgar Releasing on the release of Grace Jones Bloodlight and Bami. She is a fabulous character and we think the fans are going to love this!"
Talking of labels, and we've been reporting recently on labels that both enjoyed a successful year and are looking forward to 2018 too, and, among those that had a record year in 2017 was independent 101 Films. And as well as strong figures for the 12 months, 101 also expanded, recruiting former HMV staffer Tim Scaping. What's more, as noted here recently, 101 has had a strong start in January thanks to the success of Jeepers Creepers 3. According to Scaping, the imprint is looking to widen its scope in the coming months too, adding classic titles to its growing roster. He said: "2017 was a record year for 101 Films, and with the success of Jeepers Creepers 3 we've hit the ground running in 2018. We have an exciting slate of frontline new releases for the first half of the year, with Jean-Claude Van Damme and Dolph Lundgren reuniting for action-thriller Black Water, Jason Momoa taking on a vicious drug gang in Braven, plus cast-led titles starring Frank Grillo, Terence Stamp, Antonio Banderas and Bruce Willis, amongst others. Catalogue remains a big focus, and is increasingly important when it comes to physical sales. We're working hard on our catalogue new release plans in a number of areas and will be making a major announcement on this in the near future."
---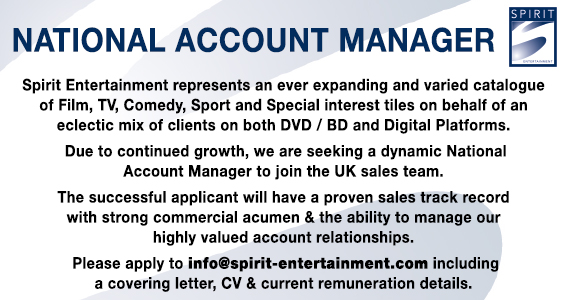 ---
To the Vue cinema in Leicester Square for a preview of Paramount's forthcoming animated adventure Tad The Lost Explorer, subtitled The Secret Of King Midas. It was the perfect Sunday morning event, featuring our four favourite words – fun in the foyer. The scale of the event highlighted Paramount's belief in the title, a fun romp for families that has more than a trace of Indiana Jones in its DNA. We petted snakes parrots and had the obligatory green screen picture before settling down to the film itself, which our junior correspondent rated highly… It arrives in cinemas on February 9, in time for half-term and ahead of home entertainment release later in the year. What's more, it has all the likelihood of turning into a profitable franchise too…Paramounts's Barney Hands said: "Paramount are pleased to be bringing this fantastic Spanish-produced, kids animation to the UK big screens – following it's incredible $21million (US dollars) theatrical run in Spain. We look forward to releasing it on home media for promotion over the summer holidays."
To the Covent Garden Hotel for a sneak preview screening of the rather excellent Journeyman, a rare directorial outing for Paddy Considine, who also wrote and stars in the tale of a boxer who has a mountain to climb outside the ring after a life-changing injury. Considine, alongside the new Doctor Who and Broadchurch star Jodie Whitaker, gives a virtuoso performance, the pair both deserve all the plaudits thrown their way since ifs London Film Festival debut. The film opens at cinemas at the end of March, ahead of a home entertainment release later in the year. Given the ongoing appeal of boxing films, it should be a knockout, the human interest, drama and relationship between the pugilist and his family and friends takes it to an even wider audience.
---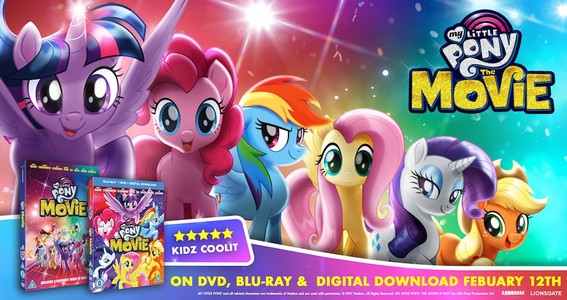 ---
Some forthcoming release news now and with a trio of releases due on Monday February 5, Sony Pictures Home Entertainment has got a busy time ahead of it. Chief among these is Blade Runner 2049, fresh off a raft of Oscar nominations announced last week. PR is appearing all over the place already, with a feature in Den Of Geek here and, in Saturday's Telegraph, Robbie Collin interviewed director Denis Villeneuve. Further Villeneuve coverage has been in IGN, on Kermode and Mayo's show, IGN and Empire, while there was a fan art competition in partnership with Poster Spy (here), with a further 4k Ultra HD screening aimed at influencers and tech publications. Commenting on the release, SPHE senior product manager Kate Jeremy said: ""We're really excited to be bringing Denis Villeneuve's 5-star masterpiece to home entertainment audiences. Blade Runner 2049 is epic and ambitious and we're delivering a campaign to match, with a suite of stunning media creative and exceptional support from the director himself and his Oscar-nominated VFX team."
If Blade Runner 2049 is, as the Telegraph suggested, one of the biggest budget and highest profile arthouse movies ever, then one of the most enduring and popular must be The Battle Of Algiers. The film, originally released in the 1960s, has now got the 4K restoration treatment courtesy of CultFilms, which gives this film, described as "a masterpiece of world cinema" by Empire, the treatment it deserves. This means sumptuous packaging, a whole raft of specially created extra features and plenty more. It's an ambitious project from the indie, long in development with the restoration being a "lengthy and costly" process. Commenting on the release, CultFilms' Garwin Spencer Davison said: "We are especially proud to release this film because of its instigation and then our active involvement in getting this breathtaking 4K restored version made."
And the following Monday, comes the latest adventures of the character who simply refuses to go away – Pokemon. Manga has scored big with the franchise since cannily picking up UK rights just as the Pokemon Go game catapulted the brand back into the spotlight. And it has shifted an impressive amount, reaching life into the screen entertainment branch of Pokemon, Ash and co. February 12 sees the release of Pokemon The Movie: I Choose You, following its theatrical outing last year. Manga marketing manager Andrew Hewson said: "The gift that keeps on giving! We have sold more than 173,000 units of Pokémon since we first started releasing the franchise in late 2016. After the huge box office (£435,000) success of Pokémon The Movie: I Choose You! last November, we have forecasted a very high number for home video. The DVD will be out February 12 with the limited edition Blu-ray Steelbook following on April 30. The franchise has had a massive resurgence in popularity since the launch of Pokémon Go and we have been very fortunate to have licensed it at a pivotal time."
---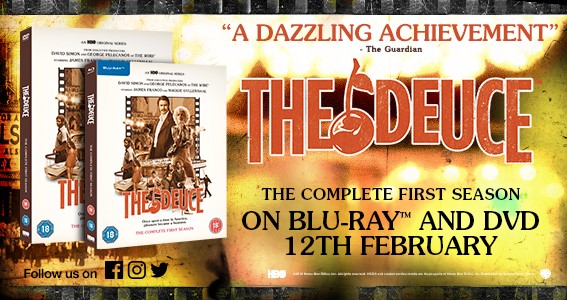 ---
Looking ahead further than the next few months, and Eureka has just unveiled titles for its widely respected Masters Of Cinema imprint for April. Here's the label's Steve Hills on its slate. He said: "We are extremely excited by the positive reaction to our forthcoming April releases. Cure is a deeply unsettling masterpiece of its genre, and has shockingly been unavailable on home video in the UK until now. The title will sit nicely in The Masters of Cinema Series alongside previous Kiyoshi Kurosawa releases Tokyo Sonata, Creepy and Journey to the Shore. It's also a privilege to give three early films from Hou Hsiao-hsien, one of the figureheads of Taiwanese cinema, their first outing on Blu-ray anywhere in the world. Both these releases will benefit from a limited edition O card slipcase on their first print run. Last but not least, the multi-award-winning Marty starring Ernest Borgnine, which will be available for the first time on Blu-ray in the UK. Our release will also feature the original teleplay of the same name, broadcast on NBC in 1953, starring Rod Steiger in the title role. We have many more fantastic titles lined up to announce later in the year, with 2018 looking like it could be Eureka's strongest year to date."
Another week, another Industry Trust trailer as the anti-piracy awareness organisation unveiled another burst of activity, partnering with eOne for a trailer based around its forthcoming Finding Your Feet. In a specially filmed piece, star Celia Imrie talks about the importance of copyright and seeing film legitimately through the proper channels. It's currently appearing in cinemas, with further support from the Trust in terms of outdoor and other activity. Chris Besseling, head of marketing – film at Entertainment One UK said: "We are delighted to be working with The Industry Trust on the release of Finding Your Feet and are really pleased to have been able to pull together an exclusive bespoke piece of content for their latest Moments Worth Paying For campaign featuring one of the film's wonderful stars, Celia Imrie. We are of course delighted that Celia has chosen to support this important cause. Finding Your Feet is a hilarious and uplifting film that celebrates the importance of friends, family and shared experiences - and we hope that this partnership will work to highlight that films are best enjoyed in cinemas; on the big screen in the company of loved ones and other film lovers" James Gallagher, senior marketing manager at The Industry Trust said: "It's been great to once again be working with Entertainment One UK on their latest film Finding Your Feet. We are delighted to have Celia Imrie on board in helping deliver the message that movies are best enjoyed whilst sharing the experience together on the big screen. The latest research has shown that more than ever, older audiences are turning towards piracy so it's important that the Moments campaign can be tailored to appeal to all age groups. It's a testament to the campaign and it's inspirational message that we're able to continue securing talent and we hope that Celia's message inspires audiences to choose official film and TV."
Former head of the BFI's video label, an industry mainstay and, for this purpose, the former chief of the Palace-owned Scala Cinema, Jane Giles has launched a new crowdfunding scheme for a book detailing the life and times of the legendary London cinema. The repertory cinema has attained mythical status in film circles, and has had a huge influence on the home entertainment business as much as the theatrical side – its staple choices all became first VHS, then DVD and latterly Blu-ray perennial sellers (apart from the assorted banned ones, obviously). We were regulars there, seeing everything from Laurel and Hardy all-dayers to weird psychedelic all-nighters, and Giles' book promises to detail everything. Any chat with older industry types will invariably lead to conversations about times spent there, the cinema's own cat and what they learned about film in the days when not everything was instantly available (or even on tape). You can see the crowdfunding here. Giles told The Raygun: "I've teamed up with Harvey Fenton at FAB Press to create a massive book that features every Scala programme from 1978-1993. This is obviously an insane thing to do, so we're crowd funding it. The campaign has taken off but there's still some way to go so please check out our campaign page!"
---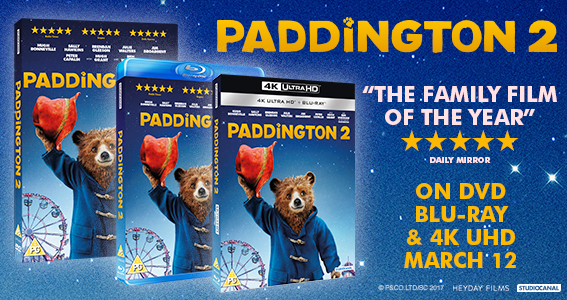 ---
I'm not against digital media, and I think it's certainly a fine way to have access to your films without taking them with you (being able to download the digital copy of The Force Awakens onto my iPad from Vudu is a neat thing). But when you become solely reliant on digital sources, you have fewer options than you think, and you're certainly not getting the best version of the movie available. All of this is troubling because streaming is dominating the landscape, and while studios are giving some support to 4K, I believe that direction is where we were in the early 90s with LaserDisc—a format for cinephiles, but not worth it to everyone else. But if you're reading this website, I assume you love movies, and so I encourage you not to give up on your collections. If you want to have control of the movies you love and have them available whenever you want, 4K, Blu-ray, and DVDs are still the way to go. Even if studios are giving up on physical media, that doesn't mean you have to as well. I know I'm not.
From an excellent, and widely shared article on the importance of physical media on Collider, over here… Send this link to everyone you know…
Universal's Darkest Hour is a bona fide phenomenon at cinemas, back in the top slot after three weeks with more than £15 million and holding off challengers in a busy week at cinemas – the top five all took more than £2 million at cinemas, including two new entries in the shape of the latest Maze Runner, The Death Cure, and Early Man. Other newbies included Downsizing, with more than £1 million, and Padmaavat, with more than £850,000.
HBO is on a roll again, and this week sees it progressing further with a few forthcoming goodies, not least the TV take on classic Alan Moore comic The Watchmen. The title has already been turned not a feature blighted by all kinds of problems, but HBO plans a series, arguably more fitting for the comic's epic scope. And it has been announced that Damon Lindelof, the man behind the hit series The Leftovers will be in charge of the show, boosting its chances.
Meanwhile, JJ Abrams' next foray into TV – this man has the busiest diary in Hollywood by our reckoning – has moved closer to fruition. For the sci-fi series first mooted recently has now been given a name, Demimonde, while it will also air on HBO, which has already ordered a full series of the programme…
Talking of JJ Abrams, whole the world was discussing where the third instalment in the Cloverfield saga would end up, either on Netflix or at cinemas, Abrams and his team have been hard at work on the fourth Cloverfield tale. The third is in space, the fourth takes place during the Second World War…
Subject of much online chatter this week has been Mel Gibson's sequel for The Passion Of The Christ. No, seriously. For Jim Caviezel will return as Jesus, with the second concentrating on the resurrection. It's taken a little bit linger than three days to make it there, however…
Not about the record label…
Soderbergh returns, once more…
Check the incredible amount of reviews here…
An ant, a wasp and Ants on the soundtrack…
To subscribe to The Raygun newsletter, please email
info@theraygun.co.uk
with subscribe in the subject matter
To unsubscribe, email

info@theraygun.co.uk

with unsubscribe in the subject
For editorial or advertising queries, contact

tim@theraygun.co.uk