HMV AND BLOCKBUSTER… THE SAGA CONTINUES
DELOITTE TO SHUTTER MORE BB STORES…
WHILE HMV TO SEE THE SKYFALL IN…
BOND TO THE RESCUE FOR HMV?
COUNTRY READY FOR 007 FEVER…
BLINKBOX INKS BOND AND BEYOND MGM DEAL
…BBC GETS IN ON THE ACT TOO…
AFTER THE SKYFALL, COMES THE BREAKING DAWN
LOVEFILM GETS INTO BED WITH AUNTIE
CARDS DEALT NICELY FOR NETFLIX
SINISTER TWEETS FROM MOMENTUM…
…WHILE THE PRICE OF VHS GOES UP
DAMNED FINE RELEASE FROM ANCHOR BAY…
…MANGA GETS A PIECE OF THE ACTION TOO
BRIDE AT THE ALTAR FOR 25 YEARS
FINDANYFILM HEADS TO BOLLYWOOD
BERLIN REPORT…
SIGNATURE SIGNS ON THE DOTTED LINE
DOGWOOF GOES FISHING
NETWORK FEELING CHILE AGAIN
QUOTE OF THE WEEK
AT THE MOVIES
TWEET OF THE WEEK
TRAILERS OF THE WEEK
---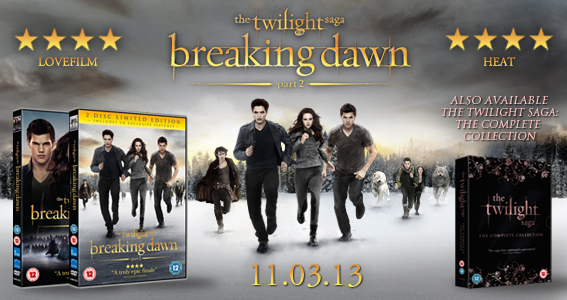 ---
I
f you can't read this newsletter or see the ads, please click
here
It Was A Good Week For… Bond, due to arrive on Monday, and at HMV too…
I
t Was A Bad Week For…
Another raft of Blockbuster closures, our thoughts are with the staff…
The ongoing saga of HMV and Blockbuster continued apace this week, and it was, you might say, a week of good news and bad news (as we've noted above). We'll start with the sad news that administrator Deloitte, looking after both retailers business in administration, announced that it was closing a further 164 stores, leaving a slimline chain of a touch over 200 stores. It has already announced plans to close 160 other stores. Deloitte still believes it can find a buyer for all or part of the remaining chain, and said discussions were ongoing. The stores will be closed in the coming weeks, but are currently open and closing down promotions will be introduced. All staff at the stores are facing redundancy, with an employee helpline on offer. Joint administrator Lee Manning said: "We have continued to review the performance of individual stores since our appointment a month ago and have concluded that further closures are necessary in order to restructure the Company for sale. We would like to thank the Company's employees for their support and professionalism during this difficult time and we are also grateful for the continued support of customers. We are in discussions with a number of parties interested in purchasing all or parts of the business and will update on progress in due course."
Meanwhile, it was business as usual for HMV, with Deloitte announcing that, among other things, Skyfall would be on offer through its stores from release date (Monday February 18). The news had already appeared on The Raygun's Twitter feed, as stores started celebrating the news. Kudos, for example, to HMV's Newcastle store, which put up a fantastic looking display and showed just how loyal staff are at the retailer, despite all its recent woes. It's the latest move from Deloitte, which said that after successful negotiations with the majors, across DVD and Blu-ray as well as music and games, more and more of the big releases would arrive in stores. It has recently seen new titles from the likes of Fox and Universal arrive on the shelves. Joint administrator Nick Edwards said: "We are pleased that these agreements are now in place, allowing us to replenish stock and bring in new titles. The support of suppliers over the past few weeks has been significant and these agreements demonstrate their ongoing commitment to supporting HMV. Good progress has been made to date and we have received a positive level of interest in the business. Discussions are progressing with a number of parties interested in both the business as a going concern and individual assets despite the high fixed cost base associated with a store network. Landlords have been generally flexible and supportive and we hope to continue working closely with them to restructure the business and seek to secure its future."
---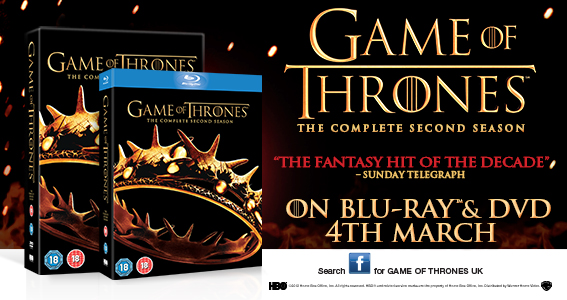 ---
Prior to this announcement, an HMV spokesman had told The Raygun: "We're delighted that we're able to make Skyfall available to our customers. It's one of 2013's key titles, which rightly is generating a huge amount of consumer excitement off the back of some outstanding marketing and PR that in turn is building on the brilliant theatrical launch. Along with other new releases we've taken recently it hopefully sends out an increasingly positive signal." Despite the recent store closures and redundancies at the retailer, which have seen friends and colleagues lose their jobs, including much of the video team, there may now be light at the end of the tunnel… Of course, we'll be keeping a close eye on this, follow us on Twitter for more regular updates…
Skyfall itself was gathering pace in the run-up to its release on Monday February 18, when it was expected to steam out of stores and online retailers. It started off with a Best British Film BAFTA to go with its record-breaking box office run (we're not printing all the BAFTA winners, if you haven't read the already, you probably shouldn't be in our industry, you can always check here). To make sure it stayed in the rails, Fox was set to launch the title on Saturday February 16 at London's Kings Cross station. There Skyfall star Naomie Harris, along with some of the team behind the camera, was set to unveil a train emblazoned with the film's artwork. The East Coast train, 91007, obviously, was setting off from the capital (platform 007, natch) and heading to Edinburgh. It has been renamed Skyfall.
It's not just Skyfall itself set to cash in on the latest bout of Bondmania. Due in stores on Monday February 18 alongside the Fox released title is the new release from the ever-popular BBC Worldwide franchise Top Gear, 50 Years Of Bond Cars. Worldwide's marketing director Robert Lowe said: ""BBC Worldwide aims to capitalise on the hotly anticipated release for Skyfall by strategically releasing Top Gear Special: 50 Years of Bond Cars at a low price point on the same day. The special, presented by Richard Hammond was broadcast in late October and had over 5 million viewers - well above slot average on BBC Two. It's a great extra for Bond fans."
---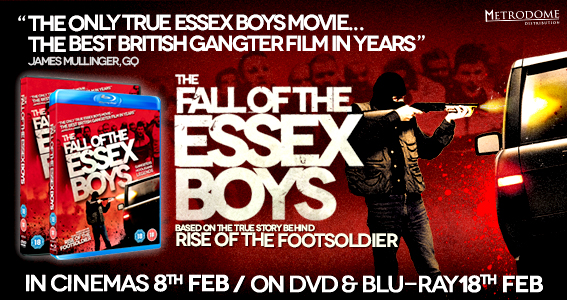 ---
More Skyfall news now, and blinkbox has scored a major coup after inking a deal with MGM that will see it releasing the biggest Bond ever, Skyfall, day and date with other home entertainment formats. It's not just the new Bond either, for as well as making the 2012 biggie available to buy and rent from Monday, the Tesco-owned service will also be offering the entire official Bond series – taking in 22 films – to buy. What's more, the MGM deal also takes in 100 or so other MGM release, ranging from The Magnificent Seven, The Silence Of The Lambs and The Great Escape, as well as franchises such as Rocky and Robocop. Blinkbox and Tesco Digital Entertainment ceo Michael Comish said: "We're thrilled to be able to offer the critically acclaimed SKYFALL and equally excited to offer the other sensational titles in the Bond catalogue. 007 has a special place in our hearts at blinkbox – he loves a gadget and he has moved with the times." MGM's president for international television distribution Chris Ottinger said: "MGM is always looking for opportunities to bring our world-class library to new global audiences. We are delighted to share the legendary James Bond franchise with Tesco's blinkbox viewers across multiple platforms for James Bond's 50th Anniversary."
And what next after Skyfall? Well, get ready for another raft of biggies, not least the final part of the hugely profitable Twilight Saga, Breaking Dawn Part 2. And eOne is putting together what is says will be an "event status" campaign, giving the franchise the send-off it deserves. Outlining the marketing, the company's Jeff Suter said: "We are all very excited about the release of The Twilight Saga: Breaking Dawn – Part 2 – it's the finale to the global phenomenon that has captivated a generation. The DVD release is being supported by an event status campaign across TV, outdoor, press, digital and radio. We also have some exciting PR activities planned for the next few weeks. Pre-orders have been driven by ATL advertising, Valentine's Day giveaways and a comprehensive social media campaign to excite all the Twi-hards and wider consumers It's been a huge part of people's lives for so long and its important that we give the epic conclusion the justice it deserves.
It's been another busy week in the world of the nascent digital streaming and digital downloading sector, with LOVEFiLM announcing an enhanced deal with BBC Worldwide. In what it announced as a "reboot" of the existing arrangement, the new deal will include new to LOVEFiLM Instant titles such as Luther, The Office (the original version) and Extras, Primeval, Jonathan Creek and Top Gear. It will join the existing range of BBC titles on offer through the streaming service, such as Doctor who and Spooks, LOVEFiLM md Jim Buckle said: "The evolution of our TV offering has been unstoppable over the past year. We kicked off 2012 by announcing a new deal with BBC Worldwide and it is great to see-in 2013 by adding to that agreement. We've got some of the best British TV content ever made, and we're first choice for TV fans who want good quality shows, instantly." BBC Worldwide's head of TV sales Lisa Rousseau added: "Our content partnership with LOVEFiLM continues to evolve year on year. This new deal will see more gripping award-winning dramas and landmark documentaries added to the service bringing some of the very best in UK television to LOVEFiLM'S subscribers."
---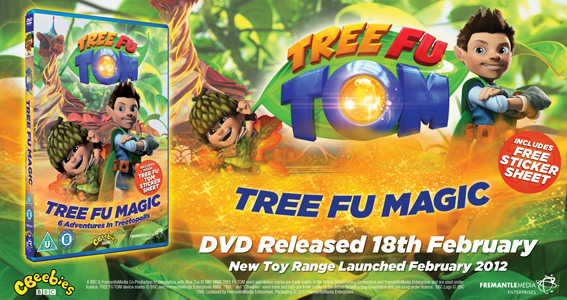 ---
All this feverish activity in this sector comes as Netflix continues to bask in the glory of its hugely successful launch of House Of Cards. The series is, supposedly, the "future of television" as many observers have noted. Netflix has this week been discussing its figures for the programme, albeit loosely. Chief content officer Ted Sarandos was reported as saying: "I don't tell [Kevin Spacey the viewing figures]. I tell him that we're thrilled. He says, 'Are you happy with the numbers?' I tell him we're thrilled with the numbers in absolute and relative to what we expected. If I come out to you and say that we attracted more viewers than a show on another network then that's bad news for them, and not particularly good news for me because I don't monetize it in any way. I don't sell advertising, I'm not jockeying for a position with cable operators." A Netflix spokesman further added: "We won't have any data to share. We're happy with the great reception the show has had, both in the traditional media and on social media as well as the many great reviews our members have written on Netflix.com." It is currently the most watched TV programme in every Netflix territory; We've put together a round-up of much of the coverage on House Of Cards in the UK and elsewhere, you can see it on our website over here…
Also on our website this week, our regular columns on press coverage for DVD releases and what we've been watching at home, as well as a look at some of Momentum's recent activity and its forthcoming Q2 releases… Head over to www.theraygun.co.uk…
Another week, another Tweetalong, increasingly becoming the de rigeur way to launch your title via social media. This week it was the turn of Sinister, Momentum's horror that was one of 2012's most successful theatrical outings for the genre. The event was hosted on Valentine's day evening, February 14, giving fans an alternative way to celebrate, under the #surviveSINISTER hashtag, with writer C Robert Cargill joining in and answering questions. Momentum's Kristin Ryan said: "The build-up in interest on Twitter during the day was incredible. We even trended above #HappyValentinesDay on Valentine's Day. Putting on something like this requires enormous amounts of preparation work but it was well worth it for the reactions and converting people to take the plunge together with a great horror movie."
---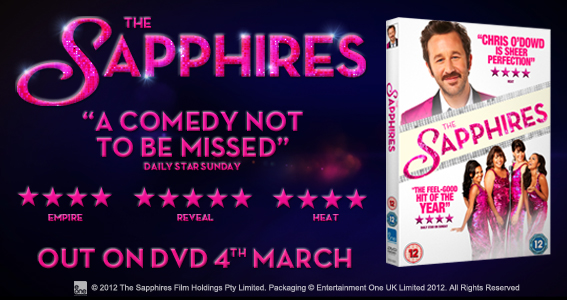 ---
Speaking of Momentum, and we can't help but notice that that super-limited edition VHS for its recent release V/H/S, something we were banging on about here and on our website, is currently joining last year's steelbook for The Raid and is becoming a highly sought after collector's item. The Raid is currently fetching anything up to £60, while V/H/S, due to close over the weekend, was at more than £50 as The Raygun went to press. The company's Adam Eldrett said: "To the right people physical product clearly still has massive appeal, even in a defunct format."
After a successful run of sword and sandal excitement – plus of course, acres of flesh and gallons of blood – Roman saga Spartacus War Of The Damned is in its final gladiatorial season. The programme has just begun its final series on Sky1 and Anchor Bay, which has the rights to release the epic series, has landed something of a coup, in that rather than waiting an interminable time span to release the programme, it has negotiated a deal to bring War Of The Damned – and a complete series SKU – to the market at the end of transmission. Anchor Bay will be marking the event with a suitably impressive campaign. As the company's Thom Leaman said: "For the first time we've been able to bring the release forward so it lands immediately post-end of TX – a great break for us and means we're the first home entertainment territory in the world. And as it's the last season, we're putting together our biggest campaign yet for the brand."
Spartacus War Of The Damned forms part of an impressive slate for Q2 and beyond from Anchor Bay. Keep an eye out for The White Queen, based on the best selling Philippa Gregory Cousin's War novels. Leaman said: "It airs on BBC1 this spring and is liable to be one of the biggest shows of the year – it's very, very exciting for us." Anchor Bay said it has some great horror titles too across the rest of the year, including No One Lives (Leaman: "It's like a proper old-school horror, sort of like a reverse Rambo with shedloads of gore") and, beyond there's controversial sequel I Spit On Your Grave 2.
Things are also looking good for Anchor Bay's sister anime label, Manga. For May will see the company releasing what it stated is one of the most eagerly-awaited and crucially, most in demand Japanese animation series around. One Piece comes from Toei Animation, also the force behind another Manga release, Dragon Ball Z, it tells the tale of a pirate on a quest to discover the titular treasure. Manga's Jerome Mazandarani said: "Manga Entertainment is delighted to be bringing the international a smash hit, One Piece to British shores starting in May with the release of One Piece: Complete Series 1 Collection DVD box set. One Piece is one of the most requested anime series by British fans and we expect the show to be an instant hit."
Some catalogue news now, and Lionsgate is working hard in this sector too. After its impressive achievements with Tarantino product in recent months, however, it is changing tack somewhat with the impending release of the 25th anniversary edition of The Princess Bride. The company's Ben Grunbaum said: "Lionsgate is proud to release the very special 25th anniversary Blu-ray of The Princess Bride on the March 25. This is exactly 25 years to the day it was originally released in cinemas in the UK. 'Inconceivable,' you might say. Yes, it makes you feel old! This is the definitive release for one of film's most popular cult classics, exciting new extras include features with Rob Reiner, Robin Wright and Cary Elwes. We're supporting this with exclusive theatrical screenings in Vue 75 cinemas across UK and Ireland on March 9, 10 and 12 as well."
Meanwhile FindAnyFilm continues to ramp up its activity after coming under the wing of the Industry Trust, announcing a partnership with Hindi and Bollywood specialist Sanona, which will have its titles added to the service. The Industry Trust's digital communications manager Sylvia Wan said: "We're delighted that Sanona has joined the wealth of official digital services available to search through FindAnyFilm.com, further bolstering our list of 40,000 films. Their titles will now feature in search results on our site and receive exposure on the high traffic sites we'll be partnering with. We look forward to welcoming other new services on board as we work to grow our database even further." Sanona ceo Adam Davies added: "Piracy affects us all and by working with Findanyfilm.com we're taking a simple but effective step in doing something about it. As the UK's largest online Pay-Per-View Hindi and Bollywood movie streaming service, we're excited about reaching new audiences through our work with FindAnyFilm.com and their partner sites."

---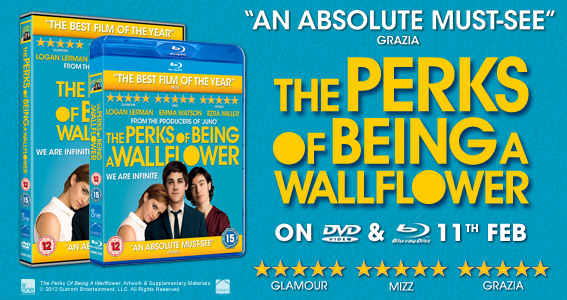 ---
Dateline: Berlin. And many in the industry braved the snow and cold in London to head east to Berlin, where it was colder and, er, snowier, for the annual European Film Market, aka EFM. And despite the wariness over the future for independents, with many holding out to see what happens to retailers in administrations and one or two labels in the indie sector, there still deals to be done…
Signature, a company we've reported in recently, has been busy again, picking up a raft of titles. Its trio of signings included Smiley, a cult horror that has made huge waves on youtube (see trailer below); Rush, an action film starring some of the biggest names in the genre (think Vinnie Jones, Randy Couture and Dolph Lundgren) and Zombie Hunter, which pits the legend that is Danny Trejo against the undead. Signature's Marc Goldberg said: "'I'm excited about the business we have done. Its great to be working with some new companies such as Voltage and Synchronicity and our continued relationship with The Highland Group. There is a solid mix of product that compliments our 2013 slate.'
Documentary specialist Dogwoof too has been busy, picking up the UK rights to release Blackfish, as well as the international rights for its burgeoning sales arm. The title, which premiered at Sundance, will be released in the summer. The company's ceo Anna Godas said: "For me, BLACKFISH is the first film since Grizzly Man to show just how nature can get revenge on man when pushed to its limits. We are delighted to be working again with Submarine, handling this film consolidates Dogwoof's position as a key player for documentary."
And Network, currently enjoying success with the theatrical release of Chilean tale No, has returned to the territory to pick up UK rights to Chilean and Spanish collaborative drama Gloria. The company's md Tim Beddows said: "We are delighted to have acquired another incredible film from Latin America as well as extending our relationship with Funny Balloons and the Larrain brothers who produced the film."
---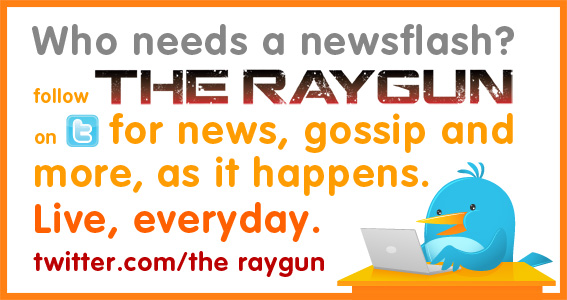 ---
"A side benefit of our genre focus, whether in action or horror, is we appeal to a younger, digitally avid marketplace. I think this is going to be the year you see UV become a marketplace."
Lionsgate's Steve Beeks, speaking in the US about the company's impressive recent home entertainment record on both sides of the Atlantic and its prospects going forward…
"We're excited to have Ricky's new TV venture, Derek, on our label as a key Q4 release this year. Ricky's previous success in TV docu-comedy such as The Office and Extras will means that every new project he works on will be scrutinised, and a comedian that is controversial and always pushing boundaries will always divide a room, but that's not a bad thing. Those who are enjoying the series like myself are absolutely loving it, and aside from Ricky, Karl Pilkington and Kerry Godliman are also stealing the show. Its got heart and warmth, as well as being funny, and its completely different from any other show on TV right now."
4DVD's Karla Berry discussing the label's deal to release Derek on DVD later in Q4 (due to production issues, this quote was included without her name in last week's newsletter, apologies).
Les Miserables was finally ousted form the top slot, or rather unceremoniously shoved out of the way by the cumbersome fists of Disney's Wreck-It-Ralph, which took more than £4.5 million in its opening weekend. Studiocanal's I Give It A Year, made its debut at number three, with almost £1.5 million, Warm Bodies, wit a touch under £900,000, and Hitchcock (just over £600,000) were the other new entries.
This week's Star Wars news: it's official, he's back. Well, it's official as far as any Star Wars news is these days, but the big story in the new-look Disney-owned Star Wars universe is that Han Solo, aka Harrison Ford, is on board to return to the new series of films. And Ewan McGregor is also rumoured to be on his way back…
If it's not Star Wars it's reboot news and Universal is said to be pressing ahead with its plans to give a new lease of like to The Mummy. This week news has surfaced that another writer, Bully Ray, who has worked on, among other things, Hunger Games. It will mean the studio is guaranteed to have at least one Mummy project in the can for a mooted summer 2014 release. We'll believe it when it's wrapped. In some sort of bandages, preferably…
New Red Band trailer for Trance, not for the squeamish (this will make it our most clicked through link of the week)
Smiley, mentioned above, picked up by Signature…
The official UK trailer for Maniac…
Here's a bit of romantic comedy from Arrow…