INDUSTRY PAYS TRIBUTE TO RON BENSON
JURASSIC ERA FAR FROM EXTINCT…
…SOUTHBANK STUNT GIVES IT A DINO-SIZED START
…AND ALSO SIGNS IRISH INSTITUTE
NEW CAMPAIGN HAS THE X-FACTOR
MAD MEN: WHERE'S THE BEEF?
LIONSGATE'S PLANES TAKES OFF
ELEMENTARY MARKETING FOR EONE
YOUTUBE FLIES THE RED FLAG…
…AS DISNEY MAKES LIFE PLANS
AMAZON SIGNS UK PRIME EXCLUSIVES
CASEY QUITS BOOZE FOR CHARITY
---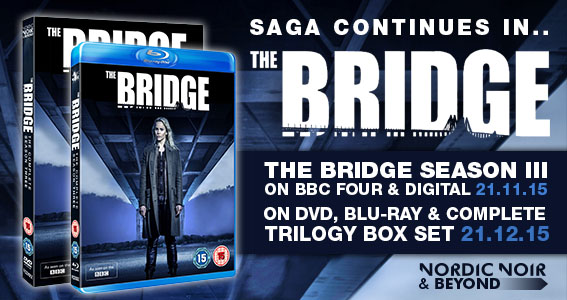 ---
If you can't read this newsletter or see the ads, please click
here
It was a good week for...

Another belter for Universal…

It was a bad week for… The industry said goodbye to one of its finest friends and most loyal champions…
It's a week when any good news – and there's a fair bit of it about – is overshadowed by the sad death of larger than life industry character Ron Benson, a man who was part of the industry almost from its inception and straddled all parts of it, first as a rental dealer, then a mail order specialist and latterly as the man behind the Eureka label and its marvellous Masters Of Cinema imprint, a label admired around the world. Ron Benson succumbed to his battle with cancer, but he leaves behind a near unparalleled legacy in terms of not just the Masters Of Cinema, but his other achievements too. The industry will be a poorer place without his kind, his entrepreneurial spirit and passion for both films and the video industry is the kind our entire business is founded on and we won't see someone like Ron Benson again in our business. Tributes have come flooding in to him and his work from across the industry, his inspirational work and his enthusiasm were acknowledged throughout the business. We will be publishing them all on our website shortly, but here's an excerpt from Eureka's Ian Sadler, who penned a moving piece about his colleague: "
As everyone that dealt with him will know, Ron lived and breathed the business and continued working right to the end." Sadler's piece came with the title "I've lost a friend", the whole video industry has lost a friend and a champion. He will be sorely missed. The funeral took place on Tuesday and his family, friends and staff at Eureka have started a Just Giving page in his memory, with donations going to the Teenage Cancer Trust, a charity he had raised cash for. Go to

https://www.justgiving.com/ronbenson/

to make a contribution. We have further tributes from a wealth of his contemporaries and friends in the business, such as

Paul Archer, Nick Wrigley

up on our website shortly. If anyone else wants to contribute, email us at the usual address…
As we noted, Benson's death has cast a shadow over the business, this week, but we will soldier on with the news and we'll start with Universal's Jurassic World. The year's biggest earner at cinemas (although some forthcoming releases are likely to give it a good run for its money) got off to a Tyrannosaurus-sized start after its release on Monday October 19. According to the Official Charts Company's midweek bulletin, the title had shifted some 100,000 in its first few days on sale. According to the company, its success could see it not just becoming one of the year's biggest sellers, but even outstripping the success of another Universal title, Fifty Shades Of Grey, the year's biggest week one seller so far. But it's not just week one that Universal is concerned with, it's aiming to keep pushing the revived dino-franchise right up until December 25. Commenting on its performance, the company's Oriane Charlier said: "With an incredible set-up in store and support from our retail partners, we're delighted to see that consumers have connected again with the franchise. After a great week 1, we know it will be a Jurassic-sized seller all the way to Christmas."
The launch of Jurassic World came complete with a hugely ambitious stunt that Universal managed to pull off, earning itself plenty of press coverage heralding the home entertainment release of the film. It recreated the mosasaurus devouring a giant shark as featured in the film on London's Southbank, the prehistoric creature bursting out by the banks of the Thames, much to the surprise of passers-by. Producer Frank Marshall got in on the act too, saying: "
It's incredible to see the mosasaurus come to life here in London. This huge water-leviathan played a crucial part in the film so we're thrilled to be able to unveil it to the British public today. It is the biggest creature brought to life on screen in all the Jurassic films and the detail in which it has been created here today is just jaw-dropping." We'll have pictures of this, and a whole lot more Jurassic business, going up on our website shortly…
More from the midweeks, as Jurassic World continues to dominate, with the collection of all four of the films in at number four and Grimm Season Four at number seven. A brace of comic book-related titles, Marvel's Agents Of Shield and Lego Justice League – Attack Of The Legion Of Doom, are at eight and nine respectively.
Deal news and Lace Digital Media Sales has signed on the dotted line with both the British Film Institute and its Irish equivalent. The former sees the BFI's video arm renewing its sales and distribution deal with Lace, extending it into 2016 and beyond. Lace has been looking after distribution for the BFI since 2008, in a deal that has taken in more than 300 titles and over 800,000 units. BFI's head of video Sam Dunn said: "
We're delighted to be continuing our relationship with Lace. With their truly nationwide reach, the sales team there work tirelessly to find new and innovative ways to ensure that BFI products find the widest possible audience." Lace sales director Andy Lyon added: "It's always been a privilege for Lace to represent the British Film Institute and we are absolutely ecstatic that this deal has been extended. Over the past 7 years we have enjoyed working on the wonderful mix of products brought to market by Sam and his team. It's a very important relationship for Lace Digital Media Sales and we very much look forward to continuing this deal into the future."
The other deal has seen Eoghan Burke, sales director at LDMS's Dublin-based Irish operation inking with the Irish Film Institute. Commenting on the deal, the Institute's head of archive Kasandra O'Connell said: "We are delighted to be working with Eoghan of Lace Digital Media Sales to give greater access to the collections of the IFI Irish Film Archive. The Archive holds thousands of reels of commercial and amateur footage, a moving image record of Ireland's history from 1897 to the present. The IFI ensures that this rich resource is shared with the public in as many ways as possible including research access, public screenings, and events in Ireland and internationally. The release of key titles on DVD is a valuable way to make this rich material available to audiences."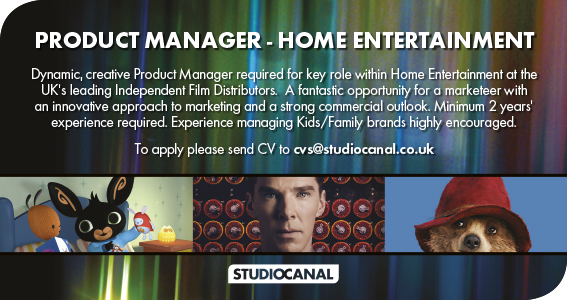 ---
Anyone tuning in to the X-Factor this weekend will see the latest salvo in the war on piracy, as Creative Content UK, the joint initiative between the creative industries, assorted trade bodies, the ISPs and the government. The ad break on Sunday night's programme will feature the animated ad with the tagline "Get it right from a genuine site", which shows a world flourishing if consumers choose the right source to legally download a material, and a world devoid of entertainment – and stores – if punters head to illegal ones. it will appear across online, digital outdoor sites, in print, on the radio and in cinemas. It follows the Street Art project recently launched in Birmingham (and covered here), which is set to hit other cities the UK in the coming weeks. Commenting on the ad, secretary of state for culture, media and sport John Whittingdale MP said: "Copyright is the bedrock of the creative industries, which are worth £76.9 billion to the UK economy. From cutting-edge video games to box-office smashes, the continuing success and availability of our creative industries relies on customers making the right choice to access content legally. I am delighted that rights holders and internet companies have come together under the banner of Creative Content UK to educate consumers about both the need to properly reward creativity, and the threat that online piracy poses." BPI chief executive and spokesperson for the Get It Right campaign Geoff Taylor added: "We want people to understand the vital importance of supporting the films, TV, music, games, books, magazines and sports they love, and the fact that by doing so they are not only helping to create more of it for everyone to enjoy but are investing in the development of new artists and ideas. Our goal is to encourage everyone to access content from genuine services rather than dodgy sites." We'll have more on this and the chance to see the ad on our website shortly…
FACT has upped the stakes for cinema staff, after joining forces with the Film Distributors' Association to double the reward given to anyone catching pirates illegally filming blockbuster releases in multiplexes. The initiative, running from this weekend through to the end of the year – a period taking in such biggies as Spectre and the new Star Wars film – will up the maximum reward for eagle-eyed cinema staff nabbing cameras – the term for illegal camcording – from £500 to £1,000. The announcement came at a special ceremony rewarding 13 cinema employees who had spotted pirates in 11 separate incidents. Ten of those were attended by the police, four resulted in formal cautions and one ended with two arrests. The incidents occurred at Cineworld, Empire and Odeon cinemas around the UK, from Southampton to Newcastle. The scheme has been running for almost 10 years and has seen 160 staff being rewarded for their vigilance. FDA chief executive Mark Batey said: "
From next week through to Christmas, the exceptional run of new releases is highly attractive both to mass-market cinemagoers and, regrettably also, to the networks of copyright pirates who persist in trying to rip off the creative industries and consumers. Yesterday's presentation was partly about thanking our reward recipients for their outstanding efforts, but also about highlighting the on-going importance of keeping the UK a safe, secure environment in which to release a vast range of movies." FACT director general Kieron Sharp said: "Detecting and disrupting illegal recording in cinemas is a key area of FACT's work to protect the creative content that we all love. Illegal camming is still the source of more than 90% of all pirated films and so our film protection programme is essential to protecting new releases and preventing criminal activity.
Our creative industries now account for more than 1.8 million jobs and by supporting cinema staff to identify and take action on those stealing creative content, we not only are protecting the picture on the big screen, but the hundreds of people working behind it to put it there."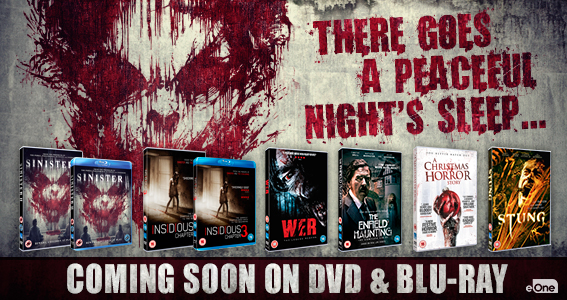 ---
To Honest Burgers in London's Kings Cross where Lionsgate and the restaurant chain were officially launching the Mad Men burger. Although the burger has been on sale for a couple of weeks, with all the surrounding hoopla and cross-promotional activity, the launch coincided with the release of the second half of the final and seventh season of the series, available both as a standalone item and a further SKU containing the complete seventh season. November will see the launch of a complete box set featuring all seven outings, including a deluxe version. Honest will be selling its burger - which came complete in specially branded paper wrapping - until the end of the month. Our meat-eater's verdict? It's a fitting feast to go with one of the finest US TV series of recent years. Commenting on the burger and Mad Men's impressive week one performance, Lionsgate's Dan Gilson said: "Sales of The Final Season Part 2 have got off to a terrific start – we've surpassed last year's week 1 figure after four days, and this sets us up perfectly for the release of the complete box sets on November 2."
It's been a Lionsgate kind of week, with the company providing much of our hospitality, for ahead of the Mad Men launch we headed in to the London Transport Museum for a special screening of Paper Planes, its family friendly theatrical offering for half term week. Ahead of the screening of the film, we had the chance to make some paper planes and after we were given the run of the museum. As well as representing The Raygun, we were also covering it for

kidzcoolit.com,
you can see our junior correspondent seven-year-old Albie Murray, up on the site. His verdict? He gave the film a resounding four and a half out of five. The film is due to make its bow on home entertainment formats early in 2016. Lionsgate's Ben Grunbaum said: "
We're proud to be releasing Paper Planes in cinemas and on demand this half term. A fantastic family film with a great cast that will charm all ages and get everyone making paper planes in next week's wet weather. Our marketing campaign has been about spreading the word of mouth via online, press and outdoor marketing as well as promotions in schools, activity sheets and a great PR campaign with full talent involvement. The reviews highlight that this is a heart-warming family film, and so the special screening we held at the London Transport Museum last Sunday was additionally a great success – no paper cuts were had."
Another big release due from eOne, with the company's Mr Holmes, starring Sir Ian McKellen as the great detective in his dotage, due in stores on Monday. Commenting on the release, the company's Jeff Suter said: "Mr Holmes is a new take on one of the world's most famous detectives and with fan favourite Ian McKellen in the iconic role. We have a great campaign in place to promote the release with a heavy presence on TV and in press during week of release as well as a strong in-store set up. Our PR campaign appeals to a film and entertainment audience as well as the core Sherlock Holmes fans, ensuring we are hitting a wide audience. We also have support from Ian McKellen – who has been posting on his social pages, covering off his enormous fan-base."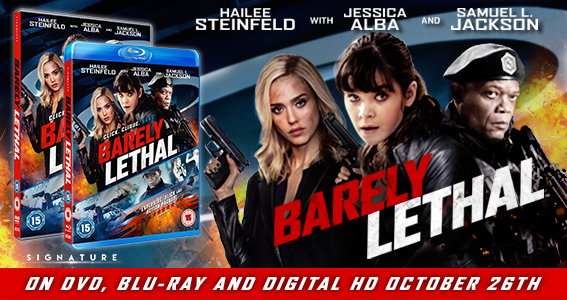 ---
Loads of big vod related news this week and it seems as if everyone's keen to jump on the subscription vod bandwagon. First YouTube has announced plans for its YouTube Red service (as well as brushing off comparisons with a similarly named adult site), the US-first offering will cost $9.99 a month to to subscribe with exclusive new programming launching next year. And closer to home, Disney is launching its own DisneyLife service, a pan-European svod offering. DisneyLife will offer TV programming, films, music, books and more, for either streaming or downloading. Rolling out to the UK, France, Spain, Germany and Italy in 2016. it will cost £9.99 a month, with titles on offer including the whole Pixar catalogue. It won't include Marvel or other properties, such as Star Wars. Commenting on the launch, Disney supremo Bob Iger said: "Families are accessing entertainment in completely new ways, but their love for Disney and our unique characters and stories remains the same. DisneyLife is a great example of our strategy to utilise technology to connect with consumers in more direct and compelling ways, something that only Disney can do." Andy Bird, Walt Disney International chairman added: "We have had the privilege of going back through decades of Disney entertainment to curate our largest collection of fan favourites. DisneyLife will put those memorable scenes, songs and stories at your fingertips and provide families with a new, convenient way to enjoy the magic of Disney at home or on the move."
News from Amazon too, as its svod service has picked up two key titles exclusively for the UK. Lucifer is based on a creation from Warner's DC Comics and its Vertigo imprint, and follows a fallen angel and his exploits in LA. Commenting on the deal, Amazon film and TV strategy director Chris Bird said: "We're very excited to bring another high-profile, highly-anticipated show exclusively to Amazon Prime customers in the UK. Tom Ellis' legion of UK fans will be thrilled to see him in this dynamic lead role, and Lucifer will introduce UK audiences to their next favourite show available alongside Prime Video's extensive raft of original and exclusive TV shows." This announcement followed another acquisition for UK streaming, eOne's Into The Badlands, due to air in the US on the AMC channel and available exclusively on a weekly basis from November 17. Bird, again, said of the martial arts series: "
We're delighted to announce that we're bringing another world-class TV series from AMC exclusively to our Amazon Prime customers here in the UK. Into the Badlands takes audiences on a cinematic journey like they have never experienced before, through a post-apocalyptic future, where stylishly choreographed fight scenes, and a thrilling storyline of the pursuit of power, freedom and destiny will have audiences hooked from the first scene. We look forward to bringing this highly-anticipated show to U.K. audiences alongside the extensive library of award-winning and critically acclaimed original and exclusive TV shows only available on Prime Video."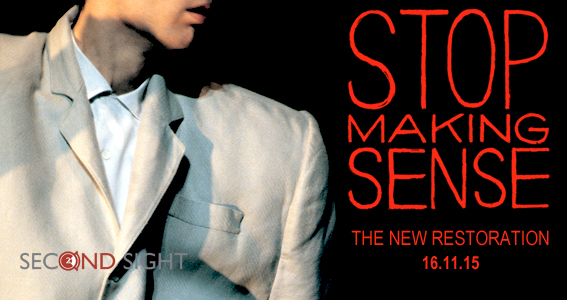 ---
As we've always said, we like it when our friends do well, so plaudits to many of our chums who scored big in the Screen Awards, held by the magazine this week. Among the winners were a trio for Altitude's Amy and Universal won big, with both distributor and theatrical campaign awards. Icon scooped a brace of gongs, including marketing team of the year, for its team that works across both theatrical and home entertainment. The company's Ian Dawson said: "We are delighted with the well deserved recognition of Chris [Warrington], Katie [Sexton] and the wider Icon team and of our agency partners for the marketing team and It Follows online wins and The Babadook campaign commendation received at last nights Screen Awards. The team has consistently shown its ability to innovate, to elevate material and to connect with audiences."
Sticking with those awards and Signature also performed well, with Predestination picking up a gong for home entertainment campaign of the year for the independent, and its head of marketing Claire Loewenthal further winning the prestigious Rising Star award. The company's Marc Goldberg said: "It was fantastic to win the award for Predestination and is testament to the way in which we have approached releasing films in a an exciting, strategic, passionate way. I am immensely proud of Claire to win the prestigious award of Rising Star, she is fully deserving of such recognition."
Every six months or so, we get wind of another book being touted around about the early days of the video boom, the nasties era and more from the nascent days of VHS and Betamax, especially in the UK. Now it appears as if one mooted project has come to fruition after four years in the making, as Noel Mellor prepares to press play on Adventures In VHS. The semi-autobiographical tome recalls a childhood spent in a store called Video World in Salford and analyses 60 of classic large rental-sized box film releases from the tape heyday. The luxurious hardback book will feature tons of images as well as contributions from key filmmakers from those halcyon days. Commenting on the project, Mellor told The Raygun: "I wanted to write something that captured the rental store experience of my youth, but also celebrated the films that were at the heart of that. It's not a book designed to piggy back on the more recent renewed interest in the VHS format (there really wasn't any when I started it) or offer a list of 'cult' film reviews, its kind of more personal than that. My hope is it appeals to those who had a similar introduction to film, while offering those who didn't a snapshot of life as a young movie fan in the mid 80s, as the doors were thrown open to so many weird and wonderful new things." For more information and to pre-order the book, go to

http://adventuresinvhs.com/
Charity corner and we admire anyone who can take part in the sober for October fundraiser, for reasons anyone who's actually met us will be able to tell. And even more so when it's someone like Jason Casey, from supplier Cardboard, who we often bump into at industry parties and some of Soho's hostelries. He's going to be dry for the whole month, raising cash for the family and in memory of a 13-year-old girl who tragically succumbed to renal cell carcinoma, a virulent form of cancer more commonly found in people over the age of 60. Commenting on his fundraising drive, Casey said: "
"I know it's not the most courageous of challenges, ie I am not running the length of Britain or anything, but going a month without alcohol is still a good excuse to fundraise and have been astounded by the generosity of my sponsors to date. I still frequent my local who have been brilliant supporters to the point of ordering extra stock of tomato juice and celery sticks for my new tipple Virgin Mary."
To contribute, you can email him at jason@lovethestuff.com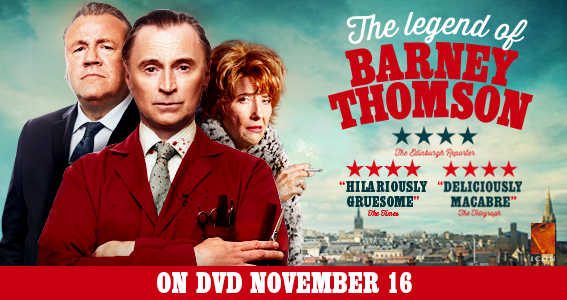 ---
QUOTES OF THE WEEK
"Very few theatres will show 'Beasts' because frankly it's there for PR purposes. Maybe to get an Academy Award nomination. [Theatres] are looking for a distribution partner who is serious and committed to supporting releases with exclusivity and marketing. It was clear Netflix was not being serious. We heard about this in a press release, not with them calling and saying, 'We have this idea,'" he said.
Patrick Corcoran from US cinema chains' trade body NATO on Netflix's Beasts Of No Nation's theatrical release…
"Is it long-term solution? No. Could it eventually make consumers resent (theatres) for standing in the way of progress? Probably."
Exhibitor Relations senior analyst Jeff Bock on US multiplexes near-boycott of the theatrical release of the same film
AT THE MOVIES
A wealth of new entries in the UK Box office chart and, as the country moved into half-term mode, Hotel Transylvania 2 led the way, with an opening weekend of £6.3 million, aided by two weekend's worth of previews. Suffragette took a touch under £3 million, Pan was just below that with £2.78 million. Crimson Peak earned almost,£1 million, while the much talked about The Lobster was on around £230,000 after its opening weekend.
This week's comic book news and it looks like Peyton Reed is heading back to the colony as director of the Ant-Man sequel, Ant-Man And The Wasp, due to land in cinemas sometime in 2018…
And this weeks Netflix revival? it looks as if Gilmore Girls will be next to get a new update…
Meanwhile, almost as regular as, I don't know, our comic book and Star Wars stories, are those about Phil Lord and Chris Miller, the hardest working men in show-business. Not content with the million and one things on their current To Do list, they now have another US TV series in development, In Time. it's a time-travelling tale about a group who discover how to, well, travel through time… It joins more Lego Movie, a Star Wars offshoot, TV programme The Last Man On Earth, a TV adaptation of podcast Serial and animated series Son Of Zorn.
TWEET OF THE WEEK
Serious amount of retweet action and loads of new followers after our Turbo Kid news item from last week went, as the kids might not call it any more, viral, with our pals at The Horror Show TV tweeting our story and attracting all kinds of attention. Oh, and there were all the usual snide remarks too… Follow us on www.twitter.com/theraygun
SITE OF THE WEEK
For the older readers, here's a look at classic record store bags from UK retailers…
TRAILERS OF THE WEEK
The most talked about trailer of the week round these parts…
Elsewhere, this is the most talked about trailer of the week…
Family(ish) comedy of the week…
Starring Tom Watson, judging by the end of this Red Band trailer…
Metrodome's Russell Brand doc, on the way…
More from Metrodome, raved about at LFF…
To subscribe to The Raygun newsletter, please email info@theraygun.co.uk
with subscribe in the subject matter
To unsubscribe, email info@theraygun.co.uk with unsubscribe in the subject
For editorial or advertising queries, contact tim@theraygun.co.uk