BBFC: STREAMING UP, PHYSICAL DOWN
BODY WANTS UK TO BE SAFEST FOR KIDS
PHYSICAL, THEATRICAL "STILL AT THE HEART OF WHAT WE DO"
ANOTHER FINE MESS FOR STAN AND OLLIE
…AS RABBIT HOPS ALONG TOO
…AS IT CELEBRATES 10TH BIRTHDAY…
EUREKA UNVEILS AUGUST SLATE…
MCEVOY LAUNCHES NEW CONSULTANCY
TOYS ARE BACK FOR THE TRUST
TRAILERS OF THE WEEK
---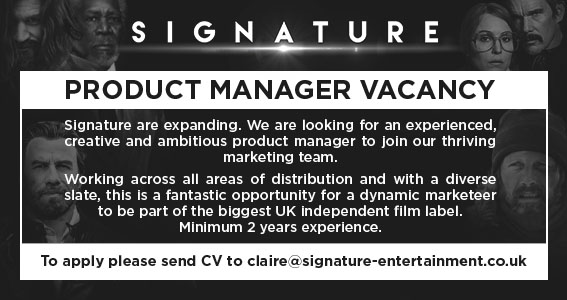 ---
If you can't read this newsletter or see the ads, please click here.
It was a good week for… Stan And Ollie back where they belong…
It was a bad week for… Sad to see that the Fox Soho Square office is on its way out, as planning permission goes in for new development…
It briefly slipped through the cracks, but the BBFC has published its annual report for 2018, looking at the year in film classification. As ever, there is much to be gleaned – we're still going through the report with a fine toothcomb and will be presenting one of our …In Numbers features breaking it down into bite-sized chunks – but the headlines, as ever, provide a snapshot of where our business is at. So more and more time is taken up with online content from the streaming giants – there were 5,751 submissions for age ratings for online content in 2018, a rise of 65 per cent on the previous year. And the glut of films at UK cinemas, the regular weekly bottleneck, is proven again by the figures for 2018 – there were 1,036 cinema releases considered by the BBFC last year, a rise of 62 per cent compared with the total in 2008, while the most popular certificate is still the 15, with almost 400 films released at cinemas with that certificate. Meanwhile the growth in online has been matched by a fall in DVD submissions. As the report noted; "Turnover for the year was £5.6m (2017: £5.6m). There has been a 15 per cent decline in income from DVD classification, which was expected. This decline as seen in the previous ten years is predicted to continue, as the demand for online product increases. The decline has been offset by a 44 per cent increase in online submissions. The current rate of increase is not expected to offset further declines in DVD income and the cost base of the Company is being managed accordingly."
More comment on the BBFC report came from David Austin, the organisation's chief executive, who said: "In a fast evolving media landscape, the BBFC's core mission continues to be to help families and young people choose films, videos and websites that are right for them. Whenever, wherever, and however they view them. In 2018 we carried out significant research - with more than 10,000 people to help us update our classification standards. This work ensures that our standards continue to stay in line with what people across the UK consider suitable, and we found that 97 per cent of the public believe audiences benefit from having age ratings in place. In 2019 we will continue to make a significant contribution to the Government's objective of making the UK the safest place for children to be online. We look forward to the introduction of Age-verification in July which will improve child protection from exposure to pornography online."
And BBFC president Patrick Swaffer affirmed the importance of physical media at the same time as noting the changing face of the BBFC. He said: "The classification of cinema and physical home entertainment content remains at the heart of what we do. However, as more viewing shifts online, there is increasing public demand for a trusted guide to help people choose content that is right for them and their families and avoid content that is not. The strongest demand comes from teenagers, who are the most avid viewers of films and series online. We sought the views of over 1,000 teenagers during a major public consultation we carried out in 2018. Ninety five percent of them told us that they wanted consistent age ratings online and offline. They want, and need, the same ratings that exist in cinemas and on DVDs to apply on VOD platforms. It is our duty to meet this demand. So, once again in 2018 child online safety and protection has been a major area of concern for us."
---
---
News from the Official Film Chart and, on the back of its physical release, Stan And Ollie, the superlative biopic of the comedy duo, soars to the top of the charts. It's a richly deserved success, and Jon S Baird thanked fans and the industry for its success. He told The Raygun: "I'm delighted with how the public has taken the film into their hearts and want to thank everyone who has supported us." Elsewhere, The Lego Movie 2: The Second Part is a new entry at number two, with the other newbie in the top 10 being Clint Eastwood's The Mule.
Game Of Thrones might have come to an end (at least until the assorted sin-offs arrive), but HBO is still in the midst of a hugely busy period as it pushes the EST for its flagship series ahead of the physical bow for the eighth and final series of the show later this year. It has kicked the download campaign off in some style with a wealth of different activity. It included outdoor advertising, online ads, press spots, vod advertising and plenty of further activity, much of it focused on digital. Press has been key too, with the initiative that saw four different landmarks being renamed to mark the release receiving plenty of coverage. The four places included Covent Garden, which became Highgarden, Blackpool (Castle Black-pool), Essex (Essos) and Doune Castle (Winterfell), reached more than 100 million people; a press junket saw coverage in FXMagazine, SciFi Now Magazine, Culture Trip, the Mail on Sunday's EventMagazine, Metro, Total Film, PopBuzz, HeartFM, Digital Spy, ITN and Esquire.
We flagged up Acorn's imminent release of one of the year's most talked about TV outings, the miniseries Chernobyl, and the company has this week announced that it will be released on Blu-ray as well as DVD, further widening the potential of the series which charts the tragic nuclear accident in the old Soviet Union. What's more, the news comes as the miniseries has proudly become IMDB's highest rated television show, ousting David Attenborough from the top slot. The DVD arrives on July 15, the Blu-ray two weeks later, and, ahead of that, Acorn md Stuart Shaw said: "We are delighted by the positive response of audiences to this series and we have been inundated with enquiries from the public and within the industry itself regarding its release on DVD and Blu-ray demonstrating a real desire to own this as a physical product."
Also from Acorn, and starting its run on Channel 4 this week, is the latest from comic Matt Berry, Victorian cop series Year Of The Rabbit, with the release of the programme due on July 22, sandwiched between those two physical Chernobyl releases (as above). Commenting on the title, Acorn's Stuart Shaw said: "The first episode of Channel 4's new comedy outperformed its slot on Monday night and resulted in some great reviews. Comedy can be difficult to call but Matt Berry's Year of the Rabbit – a sitcom set in Victorian London – sets itself apart. It really is 'silly and gleefully funny' (Guardian) with 'Matt Berry is superb form' (Independent)."
---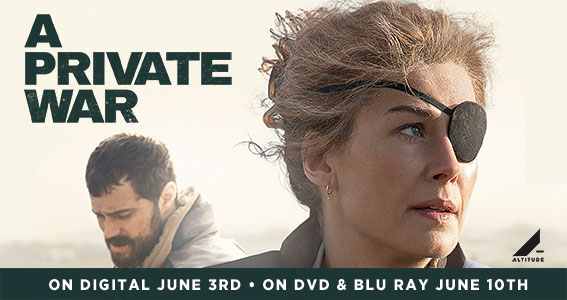 ---
Social media has again become the conduit used by independent labels to flag up its forthcoming titles, with a few key announcements in the past week or two, much of which sees boutique labels scoring big, big titles to release on their own imprints. Take Arrow Video, one of the main proponents of well-timed announcements – it tends to reveal them on a Friday, linking to titles up for pre-sale at different retailers. And its August reveal was a belter – offering up a brace of classics as the company celebrates its 10th anniversary. And in Cruising it has one of Al Pacino's most controversial titles. Commenting on the August slate, the company's Mike Hewitt said: "August see two heavyweight films from two heavyweight directors come to Arrow Video UK. Firstly William Friedkin's Cruising see an August 19 release with a brand-new director-approved 4k restoration, a remastered soundtrack and a host of extras for this thrilling crime drama depicting Oscar-winner Al Pacino as an undercover cop pitched into New York's seedy S&M underbelly. And on August 26, we release a DVD, Special Edition Blu-ray and Limited Edition Blu-ray of Park Chan-wook's brutal modern classic, Oldboy. The three-disc Limited Edition includes three hours of bonus interviews, a feature length documentary, a 100-page hardbound book, and much more, and has already seen incredible pre-order numbers across Amazon, Zavvi and www.arrowfilms.com. Stay tuned for more announcements around our 10th anniversary, and a stunning September slate to be announced later this month."
As noted above, the Arrow Video imprint, which helped shape the market for classic catalogue fare and is one of not just the UK's leading lights and most exciting labels, but the world's too. It has not only given Blu-ray releases to genre fare, turning VHS favourites and cult classics, giving them the treatment and gravitas they deserve, but has also turned on younger consumers, those born as the original video cassette market was in its twilight years, to the marvels of 70s and 80s cinema. The Raygun remembers Arrow chief Alex Agran proudly talking us through the vision for the label 10 years ago in north London, and the label has been an inspiration to scores of others, as well as showing a way forward for the home entertainment market and physical product in a digital download world. Commenting on its 10 years, Agran said: "The journey of Arrow Video for the last 10 years makes me extremely proud. It has evolved from an idea into a global brand whose hallmark is delivering exceptional quality and creativity to the fans of cult films. The reach of Arrow Video continues to grow in both the physical and digital space and our relationship with our customers has been, and continues to be, at the core of everything we do. The industry has changed unrecognisably in 10 years and that has been a huge challenge to keep apace of and to keep innovating. We have an incredible team of producers, marketers, curators and sales guys that deliver each project with passion and expertise and I am thankful for the support we have received from our retail customers over the last 10 years as well as our amazing suppliers who make the products stand out. The next two quarters promise to be the most exciting in the history of the label and I'm confident of continuing to set the benchmark for premium product and prolonging the longevity and health of physical media. I just also need to mention Almar at Fetch Publicity, Arrow Video was his idea…we're just living out his dream!"
There's plenty of celebrations planned for the coming months and Arrow Video has kicked off its anniversary in style, with a major promotion in HMV and Fopp stores, offering buy one get one free, conferring a real event status on the label, with the kind of activity normally reserved for major studios, further cementing the imprint's burgeoning reputation. Commenting on the promotion, Arrow's Ed Sherwood said: "While our annual HMV Loves Arrow Video promotion has seen great success the last couple of years, this year – and to celebrate our 10th Anniversary of the label - we wanted to trial a new mechanic to reinvigorate the market for collectors editions. Our Buy One Get One Free promotion, applicable across the entirety of our Arrow Video catalogue, including new releases, has coincided with the launch of the HMV Collectors Editions range in stores, and has so far been very positively received, with very promising early sales. Look out for much more 10th anniversary activity throughout June."
---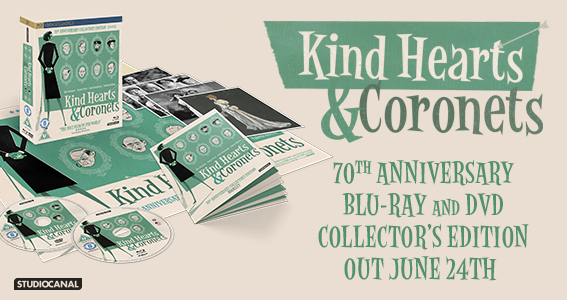 ---
Also announcing using social media was Eureka, offering up details of its Masters Of Cinemas releases and more. We'll let the company's national accounts manager Marcus Garwood run through the titles, he said: ""Sounding much like an all-encompassing Radio Jingle we bring you something from the 20s, 60s, 70s, 80s and the present day for our August line-up here at Eureka. Starting off in 1967 we have the UK debut on Blu-ray for taught crime thriller The Incident. Featuring an all-star cast (including Martin Sheen's feature film debut) alongside Tony Musante, Thelma Ritter, Beau Bridges, Donna Mills, Brock Peters and others. 1978 next for Fred Schepisi's internationally acclaimed masterpiece The Chant Of Jimmy Blacksmith. Delivering one of the most powerful 1970s cinema explorations of rebellion and uprising this landmark of Australian Cinema is presented with a host of extras & wrapped in a limited-edition slipcase featuring specially commissioned artwork. Onwards to the 1980s and we pick up the keys to Robert Zemeckis riotous comedy Used Cars for a UK debut on Blu-ray. Kurt Russell and Jack Warden star in this comic salute to the car lot & its salesmen's persuasive pitches to part you from your cash. Next up our Montage imprint proudly presents acclaimed Vietnamese Director Ash Mayfair's latest 2018 film The Third Wife. Winner of the Spike Lee Production Fund Award it's a coming-of-age story of love and self-discovery in a time (late 19th century rural Vietnam) when women were rarely given a voice. Finally, for those who missed out on our 2017 Limited Edition Buster Keaton Blu Ray Boxed set (feat 1920s silent comedy gems The General, Sherlock Jr and Steamboat Bill, Jr.) we have decided to make a standard edition re-issue available. The disc specs will be the same as the original boxed set, but instead presented in a standard amaray case along with a stripped-down booklet to that contained in the original Limited-Edition Boxed Set."
Sticking with Eureka, and the company has announced a major acquisition after picking up the rights for Sons Of Denmark. The Danish film looks at a near-future where extremists rule the roost and radicalisation is the name of the game. The film is set to premiere at the Edinburgh International Film Festival in June 24, with further festival dates planned later this year, with Eureka weighing up release strategies for the title when it gets a full release early in 2020. Commenting on the title, the company's Ruth Schofield said: "We are really pleased to be working again with our friends at New Europe Films, having previously worked with them on Aloys and Under the Tree, and are excited about bringing this political thriller to UK audiences."
And lastly from Eureka, as this weekend sees We The Animals being release at cinemas, ahead of the title's home entertainment release on the company's Montage Pictures imprint later this year. Commenting on the film, the company's Steve Hills said: "Ahead of a home video release on 16 September as part of the Montage Pictures range, we are very excited by our release this weekend, of US indie We the Animals, in selected cinemas around the UK and Ireland. Its the latest title to receive support from the BFI Film Audience Network. The coming-of-age story from Jeremiah Zagar, which is based on the novel by Justin Torres, premiered at Sundance in 2018, and went on to screen at multiple festivals in the UK. The film picked up five nominations in the Independent Spirit Awards, including Best First Feature. BFI FAN support is available to help develop audiences aged 16-30 for this title. This includes help with Facebook and Instagram ads, marketing packs, and support from regional marketing freelancers, which we have found invaluable in helping raise the profile for this mesmerising and dream-like movie."
Also at cinemas today is the latest release from former Arrow staffer Tom Stewart's Parkland Entertainment, the company he has launched with Parkland's John Cairns, Bill Nighy starrer Sometimes Always Never. Working again with Jon Sadler's Magus Marketing, it has been promoted with specially filmed footage with Nighy's own Saville Row tailor, as well as a tie-in with Scrabble. Commenting on the release, Stewart said: " We've had an amazing blanket of 4 Star reviews and strong interest from independent and Chains nationwide so hoping for a decent screen average for the opening weekend across 77 sites!"
---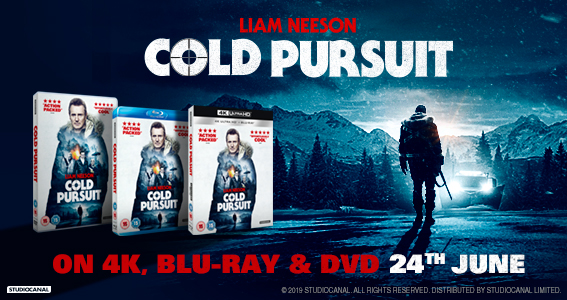 ---
Good to see a successful UK-launched streaming service going in the opposite direction of much of the streaming traffic and launching in the US. For the BFI's BFI Player Classics selection is now available via Roku in the US. It offers 140 different films, homegrown classics such as The Wicker Man, Brighton Rock and The Man Who Fell To Earth, with titles on offer from the likes of Studiocanal and Lionsgate and a list of talent that reads like a who's who of British film. It comes six years after the service launched in the UK and as the BFI's director of digital Edward Humphrey told The Raygun: "BFI Player is now six years old and continues to go from strength to strength, offering a rich mix of cult, classic and contemporary film. We launched an Amazon channel in 2017 and in the last two years have more than doubled our customer base, so the time is right to enter the international market." Commenting on the launch, he added: "We're very excited to bring BFI Player Classics to audiences in the US. The BFI brand is already well-known to discerning American film lovers through our home entertainment releases, Sight & Sound magazine and web publishing. With the launch of BFI Player Classics, those brand values of expert curation, high quality programming and rich contextualisation can now be enjoyed through a distinctively British streaming service."
Our old mucker Paul McEvoy, one of the creative team behind FrightFest, has launched a new company with film director and exhibitor Tom Lawes, owner of Electric Cinema Birmingham and Electric Flix. Backlight Consulting is a specialist consultancy offering up advise and support along every step of a film's life cycle, from production to distribution and from exhibition to film festivals and beyond. McEvoy told The Raygun: "Myself and Tom Lawes are delighted to launch Backlight Consulting to assist all genre of films and film makers, from shorts to features and from pre production to distribution and beyond..including experienced assistance and advice on finding the best possible outlet for completed pictures in the home entertainment and theatrical arenas both in the UK and internationally." Tom Lawes added: "Having built a successful business myself within the film industry, I know the challenges and pitfalls that can hold people back. I've worked with producers, directors, exhibitors, sales agents and talent and look forward to imparting that knowledge to help others succeed."
Another week, another announcement from Studiocanal, which is giving the full 4k restoration treatment to another classic from its vast library. The latest to get the works is Don't Look Now, Nic Roeg's classic Venice-set tale starring Donald Sutherland and Julie Christies and a red duffel coat among other things. The newly-restored film will get a new lease of life at cinemas on July 5, with a home entertainment release to follow at the end of the month, on July 29. As well as standard editions, there'll be a 4K collector's edition spread across four discs, including a raft of extras, some exclusive to this set, and a CD of the soundtrack to the film. Commenting on the release, cinematographer Tony Richmond said: ""It was very exciting to come over to London to Color Correct the restoration of Don't Look Now. The important thing for me was to make it look like the original print. I think with the help of Silver Salt Restoration and colourist Steve Bearman we have succeeded in doing that. For me personally it's incredible that having shot it in 1973 it's being released in the cinema again in Dolby Vision. Don't Look Now is as strong and haunting now as it was when it was first released." Star Julie Christie said: "Venice was a magical place to film, even waiting hours for the next shot was exciting because the surroundings were so mysterious and sensual. My dear Nic, Tony Richmond and myself were old friends from previous films and always had a lark whenever we worked together. Of course, I didn't know what was in Nic's mind when he was creating the film but when I did see it I was amazed at his extraordinary creations. A very precious time of my life."
We didn't have room for this last week, but there's a new Moments Worth Paying For spot airing at cinemas, with the Industry Trust scoring something of a coup in teaming up with Disney and Pixar to feature Toy Story 4. The ad reinforces the message of the work that goes into creating big feature films and urging consumers to watch content through legitimate sources, directing them to findanyfilm.com. Sylvia Dick, Head of Audience Engagement, The Industry Trust said: "The recent shocking rise of IPTV device use has seen parents infringing at an increasing rate, with 1 in 4 parents who use IPTV devices claiming to regularly infringe with their children, potentially passing on the habit to younger generations. With the help of Disney and Pixar, this trailer showcases the effort and creativity that goes into making a film and pays a vital role in our positive behavioural change message by reminding them that family classics such as Toy Story 4 are best experienced together, on the big screen." Disney senior vp Lee Jury added: "We're both privileged and delighted to partner with the Industry Trust and to support the latest Moments Worth Paying For campaign with Disney and Pixar's Toy Story 4. Having worked with the Trust on the theatrical release of Toy Story 3 in 2010, as well as multiple Disney and Pixar titles in the time since, it is an honour to do so again now and with a film that so beautifully showcases our industry's ability to create magical, emotional and, above all, lasting cinematic moments – moments that truly are worth paying for."
And finally, as well as the super soaraway job at the top of this week's newsletter, those of a retail and buying based persuasion, may be keen to check this little gem of a job out. Head over here to see what The Hut and Zavvi are after in terms of a DVD/Blu-ray buyer…
"As consumer habits in the home entertainment market continue to evolve, Sony DADC in England announced its proposal to close its distribution site in Enfield, England. This is at proposal stage at present and the company will consult fully with the affected employees and their appointed employee representatives on the proposal, including ways in which to support employees and mitigate the impact of the proposal. Sony DADC will continue to remain a strong and reliable end-to-end services provider and partner for the home entertainment industry and beyond by utilising the combination of its existing operations network in Austria, Czech Republic and Spain, plus partnerships with other providers."
Sony DADC on its plans to close its Enfield site.
Black Adam, the nemesis of DC hero Shazam, a fallen, conflicted superhero, is moving back up the agenda at the Warner-owned DC. For the project, which has The Rock, aka Dwayne Johnson, attached to star, is moving up the gears on its way to production. Director Jaume Collet-Serra, who has just wrapped Jungle Cruise starring none other than Johnson, is now attached to direct...

Jeffrey Katzenberg, the mogul who launched, among other things, DramWorks and its animation arm, is set to launch a new online platform which offers bite-sized chinks and shorter, episodic entertainment called Quibi. The platform, short for quick bites, will feature seven to 10 minute chapters for people on the go. And one of the first creators will be his old pal Steven Spielberg. For the director is writing a new series of horror stories for Quibi, under the working title of Spielberg's After Dark. Episodes will only be available after dark in the service, and will disappear at dawn, only to return as the sun sets...
Film writers have been working up a whole series of sweaty Star Trek gags this week as director Quentin Tarantino revealed more of his plans for his own Federation outing. The motormouth director, aiming to work in a new ST outing for Paramount, has pledged it will contain cursing and cussing aplenty. Writers are said to be penning a Tarantino-friendly, expletive-ridden take for QT to work up into his own unique style…
Here's that Frozen 2 one…
Sleep might give you nightmares…
You're on The Raygun newsletter mailing list, which has been running for eight years, because you requested it, have been recommended to us or sent us emails. You can unsubscribe at any time, if you're daft, using the link elsewhere or by emailing as below. But of course, you don't want to do that, do you? We don't share your information with anyone else, we don't like cookies and we're the good guys. We care because you do…
To subscribe to The Raygun newsletter, please email
info@theraygun.co.uk
with subscribe in the subject matter
To unsubscribe, email

info@theraygun.co.uk

with unsubscribe in the subject
For editorial or advertising queries, contact

tim@theraygun.co.uk