IN THIS ISSUE:

---
Sponsors this week:
The Carpenter Shop
358 North Rockwell
OKC, Ok
405-942-2644
The Carpenter Shop is a full line cabinet and countertop shop that travels all over the state building dream kitchens for discerning customers
okcgunshow.com
okcgs.com
Claude Hall has always take care of the Tea Party and the Ron Paul activist community at his gun shows.
His next OKC dates are:
May 19th - 20th,
July 14 - 15th,
Oct 6 - 7th
Nov 17 - 18th
Dec 15 - 16

This guy is a Noble Oklahoma based company that has great prices on electronics of all types and inexpensive toner and ink for your printer.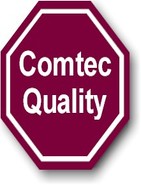 Comtec provides residential and commercial security systems in Oklahoma.
There is only one thing you really need to know about Comtec's quality and pricing, they do not require a contract for their services.
Customers are free to walk away if their service isn't top quality.
Rodent ResistantChicken Feeders!
$50 + Shipping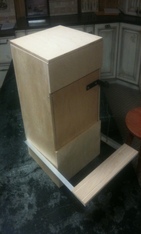 Advertise Your Business, Event, Or Service Here!
$25.00 per week, tens of thousands of Oklahoman
impressions every newsletter
Rep Shumate married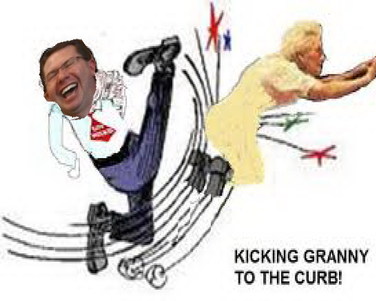 Okay Kris, Exactly How is this Different than the Leftwich Scandal?
A source deep inside the Oklahoma Attorney General Office has provided a clue to why former House Speaker Kris Steele was hired as the new Executive Director of TEEM. The Education and Employment Ministry (TEEM) is a 501 c3 nonprofit that was headed for years by Reverend Tony Zahn, the former Executive Director until Kris Steele convinced the board that they needed a new Executive Director and that he was just the boy that could bring in large amounts of government grant money. Rev. Zahn had led the organization in a capable manner for many years but what is that compared to someone that can bring in tax dollars? So Rev. Zahn was marginalized, shoved into the meaningless position of Executive Director Emeritus, and told to make exit plans in a few months. The board reportedly then doubled the salary for the Executive Director and hired Kris Steele.
And how did Kris Steele pull this off? By convincing the Oklahoma Attorney General Office that the federal criminal justice initiative grant money didn't need to go to a new program; it needed to go to TEEM, an already existing program. Steele and Oklahoma County District Attorney David Prater (D) met with the AG's office high ranking staff more than a month and a half ago and reportedly just before Steele left office in an attempt to convince them to funnel the grant money to TEEM, thus funding Kris Steele's fat new paycheck.
Now someone correct me if I got this wrong. Debbie Leftwich gets in trouble for allegedly taking a deal where she goes back to work at the Medical Examiner's office (where she spent 17 years before she took office) in a newly created position funded by an alleged scheme created specifically to fund her new position. Kris Steele openly uses his elected position to funnel government tax dollars into an organization specifically to help fund the doubling of the salary of his new Executive Director's position and he has the help of the District Attorney of Oklahoma County (the word is that they have been buddies for some time which explains a lot) The same District Attorney that charged Leftwich and others for doing what he and Kris Steele pulls off while sitting in the offices of the highest law officer in the state.
And not only did Steele arrange the financing for his hefty new salary, he provided the customers… with his 2011 and 2012 soft on crime, early prison release laws that will dump thousands of unemployed criminals onto Oklahoma streets few of which will have any education or training. He is simply creating more customers for TEEM out of whole cloth.
But this is okay because of Kris Steele's experience and ability in handling nonprofit work, right? And he is a minister, right? And we can trust ministers to administer charitable donations to make sure the funds go to advertised beneficiaries, right? Right?
Stay tuned for the rest of the story in a future edition of the Sooner Tea Party newsletter.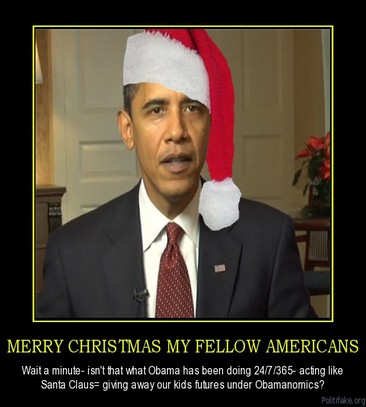 A Very Merry Christmas
By Ms PM
On December 13, 2012, Hayden is on his way home and once again the same thoughts keep running through his head... Here it is almost Christmas, I have no money, and I barely have enough coming in to feed my kids.
Being a victim of his own circumstance made it no easier to swallow the facts as they unfold in his life. He never wanted it to be this way. But…right now, things are the way they are.
The last thing he needed was to get pulled over, and with his heart sinking, he watched the flashing lights of a patrol car behind him as he stopped his car. This is where
this article
picks up.
The officer pulled him over for an expired registration tag. Hayden Carlo made no excuses. His choice was to feed his kids or get his registration. Because of his choice, once again, the consequence of his action has smacked him in the face. Little did he know that Santa was about to give him his gift.
Left with no choice other than to give Hayden a ticket, the officer proceeded to do his job. What came next was unforeseen, when Hayden unfolded the ticket there was a $100 dollar bill inside.
No one can ever know how this officer softened Hayden's life other than Hayden. These random acts of kindness usually go un-noticed. Hayden's grandfather was also touched by this officer's kindness and stated that "you just don't find that many officers would do this type of thing." The officer never told anyone about the gift.
This incident didn't happen in Oklahoma, but something tells me that TX doesn't have anything up on our state. The moral of this story is never to forget how to be kind to people. There is always an opportunity through your actions.
It is Christmas, a time for giving, laughter and love. Let's not forget how to walk softly.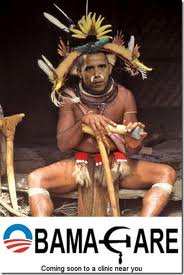 Obama Care Rules Are Out and
Your Paycheck Just Got Smaller
THE WATCHMAN
From the very beginning, Oklahomans have been against the alleged Affordable Care Act, better known as Obama Care. Before we get to the core of this article, there are five (5) new items that will take effect January 1, 2013 that will hit you right in your wallet. Those items include a Medical Device Tax, a Special Needs Kids Tax, a Surtax on Investment Income, a "Haircut" for Medicaid Itemized Deductions and a Medicare Payroll Tax Hike. You can read more about them
here
. Either way it goes, the middle class is getting a tax hike.
Oklahoma, along with sixteen (16) other states has taken a stand against Obama Care, and declined to set up the State Insurance Exchange. The Supreme Court ruling authorized this stand earlier this year. In retaliation for these states taking this stand, the Obama administration has decided to levy a three and a half percent (3.5%) surcharge on any policies sold to Oklahomans through the federal exchange. You can read more about it on
this article
. This intent is highlighted on page 299 in the proposed rules that we will discuss in this article. This amounts to an unfair tax and our State Attorney General should seek legal remedy to nullify it once the administration seeks to enforce it.
One place that the Attorney General has moved to protect Oklahomans is in the tax law itself. The Affordable Care Act, better known as Obama care, has a stipulation in it to give tax credits to enrollees in states that set up State Insurance Exchanges. There is no stipulation for Federally run Exchanges. The Internal Revenue Service, under the direction of Tax Cheat Timmy, has re-written the law, without congressional approval, to include credits in those states that have opted out of setting up their own exchanges. Our Attorney General has filed a law suit to stop this unlawful act. You can read more about it
here
. What it basically is saying is that the Obama Administration has acted illegally by applying this rule in violation of the law, as written, without Congressional approval. The suit seeks to overturn this provision of the regulation and end the collection of fees and fines from the residents of the State of Oklahoma.
In January of 2014, each individual will see a $63.00 a year tax increase to help pay for Obama care. You can read about it
here
. This tax is to help pay for those that have pre-existing conditions.
The corruption of the system has already started. Beyond the corruption of the bill, the firm hired to write the software for the program has a conflict of interest. You can read about that
here
. The conflict arises because the contractor building the federal exchange is a subsidiary of one of the large medical insurance companies in the nation. To date, no action has been taken by the Department of Health and Human Services to resolve this conflict of interest. In other words, one organization is most likely going to have an advantage when it comes to the insurance policies sold under Obama care
At this point there are two Executive Orders that get involved in the process they are
EO 12866
of Sept. 30, 1993 and
EO 13563
of Jan. 18 2011.
These orders were supposedly designed to streamline the process of getting regulations approved but seem to have had the opposite effect.
On page 2 of the proposal we find that they have not set a date for publication. In addition they have violated EO 13563 by stating that it publishes the order 30 days after the date of filing for public inspection instead of the 60 days as required in the EO. The addresses and means of public comment can be found on pages 2 and 3 of the notice. If you would like supplemental information, contact numbers can be found on page 4. It should be noted that if you would like to review public comments on the proposed rules, you must travel to Baltimore.
Beginning on Page 9 is the "Executive Summary" of the proposal. Lines 5 and 6 are curious. I quote "Individuals who enroll in health plans through Exchanges may receive premium tax credits" The operative word here is may. There is no guarantee here that they will get a tax credit?
The last paragraph on Page 9 which extends onto Page 10 basically robs Peter to pay Paul. This program will raise the rates for lower risk individuals to help lower the rates for higher risk individuals.
On Page 17, under Costs and Benefits they claim that the provisions of these proposed rules would make insurance more affordable. I wonder how they can justify this remark as most insurance policies have already seen an increase of an average of $2500.00.
On Page 18 they take credit for a risk adjustment program. This is something most insurance companies currently do.
On page 19, they reach all the way back to a 1984 Rand Health Insurance Experiment to claim that the availability of tax credits through exchanges will result in lower net premium rates for many people. Relying on a 28 year old report on an unproven experiment to prove a hypothesis is ludicrous.
The idea of spreading the administrative cost for small businesses may look good on paper, but they missed the point on overall cost. If they had given more thought to their plan, they wouldn't have set the small business limit at 50. That is the reason so many small businesses are cutting employees to fewer than 50.
On page 20, they make the bold prediction that "enrollment is projected to exceed current enrollment by 50 percent." With the number of states that have opted not to set up their own Exchanges, this number is libel to drop dramatically.
In the last paragraph of Page 25, that carries over to page 26, you can see that there is the framework for the complete takeover of the medical insurance system. In other words, they have built the framework for a single payer system that will bankrupt the country.
On Page 35 we found one item that is important to all parents and students. Student Health Plans are to be treated differently. They will not be subject to risk adjustment charges and would not receive risk adjustment payments. The Risk Adjustment Program is a permanent program created by Obama care that transfers funds from lower risk plans to higher risk plans in the individual and small group markets inside and outside the Exchanges. It's just another way to redistribute wealth.
On Page 38 we found where they talked about the risk adjustment model predicts plan liability for enrollees based on the individual's age, sex and diagnosis (risk factors). They are proposing separate models for adults, children and infants to account for cost differences in each of these age groups. This can only be viewed in one way. This is the basis for which critical care will be denied based on age discrimination. Sarah Palin was right. This is the basis for "Death Panels."
On page 40 of the proposal, they indicate "(2) the enrollee must not have incurred any claims paid on a capitated basis." It refers you to footnote 13. The footnote indicates that this method is less reliable for predicted expenditure calculations. They have set this up for failure. The difference between the two is with the capitated system, an HMO is paying a fixed rate. The system the government wants to use under Obama care will effectively eliminate HMO's. by paying higher prices. This will in turn result in higher premiums for you the consumer.
On page 41 in the second paragraph they opted not to use prescription drug use as a predictor in each HHS risk adjustment model. They admit it may be useful to predict expenses, but claim a belief it would create an adverse incentive to modify discretionary prescribing. This is government b.s. for "this will save us money".
Then on Page 51 you will find the Adult Risk Adjustment Factor. On pages 52 thru 67 you will find the Diagnosis Factors. On pages 67 thru 68 you will find the Infant Risk Adjustment Models Factors. Also on Page 68 thru 71 you will find the Infant Model Severity Categories. You really should review these pages. Some of these are really unfair. A close look at these charts will show you that the younger that you are, and again the older that you are, the higher your risk factors are. In the Infant Severity Categories, these risk factors are in fact elevated by your age. What is not established is the level of care these patients would be eligible for. That has been put off until a future date.
On page 94 we first hear about the collection of personal information. Their proposal would limit the information to the purpose of data validation any personal information should remain at the point of payment of the claim for insurance. There is no justifiable reason for personal information to be forwarded to HHS.
For those of you that use Health Flexible Savings Accounts (FSA's) they will be changed. There will now be a twenty-five hundred (2,500.00) annual limit to your account. This is not near enough to cover the expenses that you use them for.
Throughout these proposed rules, HHS has repeatedly said "While we will provide details of those standards in future regulations and guidance, along with similar standards for Exchanges," They have had over two and a half (2 ½) years to get this program off the ground. How can you expect those states that have opted to set up their own Exchanges to be ready without knowing what to expect.
Now on page 149 we will start to see where the corruption comes in. It unfortunate that they used a two year old study conducted by a firm owned by a major insurance company to set up their estimated expenditure distribution model. The study was conducted by a firm that is a subsidiary of Blue Cross/Blue Shield out of Chicago, Illinois. There's nothing like having one of the largest medical insurance providers helping to write the studies used to justify the regulations is there. We've even got a little crony capitalism going on here. You can see information on the company
here
There are, unfortunately, ties to Oklahoma here. Our former Insurance Commissioner, Kim Holland, went to work for the Insurance Company that owns this firm as you can see
here
. You can't help but feel that they protect each other.
Those of you on Medicare, Medicaid and Tricare not receive a tax credit for your insurance premiums. Those of my fellow military retirees who are on both Tricare and Medicare, well I guess we get the double whammy. We're required to have Medicare to maintain our Tricare, but no credit for either.
Beginning on page 252 we start to add up cost. One thing you must understand is all these cost will be passed on to the individuals as part of their premiums. It will cost each state $22,837.00 just for submission of the required reports. It will cost all of the various Insurance Companies a total of $671,829,764.00. No one can tell me that this isn't designed to drive the little guy out and eventually drive this to a single payer system. What I did not find addressed in these proposed regulations was
this
.
On page 290, they offer as evidence that this system will work an eleven year old study by the Healthy New York program.
On Page 304, Paragraph E. They make the bold claim that there has been a combined less than 39% inflation in this country since 1995. Well I guess when you can cook the books, and not add in things like the cost of fuel and food; you might get to that number.
It was difficult to find out that a fellow Oklahoman actually had a hand in writing these horrendous regulations. This is the former Insurance Commissioner, Kim Holland that we mentioned in this report earlier. You can see her hand
here
. This report was used to help shape the rules laid out in this proposed regulation.
Right now this proposal is sitting on the desk of your Representative and Senator in D.C. I cannot urge you enough to contact them and have them do some serious questioning and vote this proposal down. It's not too late to stop Obama care. All we have to do is convince them not to fund HHS and the IRS or anyone else involved with this. Without the funding, they are stuck.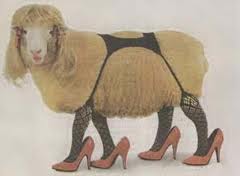 The Al Gerhart and The Charlie Meadows
There are times when I just have to shake my head and wonder how in the hell we got to where we are as a country. By that I mean that the intelligence of those that are dragging us down really isn't that great. A timely example is
this YouTube animation
that the McCarville Report linked to last week. The animation is about the need for Capitol repair and how OCPAC and The Sooner Tea Party blocked the bond issue last session. What is amazing is that they admit that the House of Representatives is scared of the Sooner Tea Party. Sure they mention OCPAC and Charlie Meadows but anyone that reads Charlie's newsletter and our newsletter understands that the fear factor doesn't come from a newsletter that savages the legislators with terms like "blue smoke and mirrors", piffle, and balderdash.
The animation is misleading on several points. First is the amount of state debt that Oklahoma carries something like 16 billion dollars. Second we have a constitutional requirement to put new debt to the vote of the people. The animation also neglects to mention that conservative legislators tried to take the 160 million in the EDGE fund and apply it to start the repairs but the House and Senate voted to give it to higher ed to fund endowments. That's right; they put it in a bank or invested it so they can use the investment income to pay salaries. Kind of like starting a new job and the boss putting two million in the bank so he can pay your weekly salary out of the interest income. Pretty stupid for the taxpayers, great deal for the higher ed folks.
The animation goes on to correctly explain that OCPAC is a John Birch Society organization, that Charlie is a window washer, and that yours truly is a carpenter that also makes granite countertops. A little research would have shown that I hate granite countertops with a passion, that I do one on occasion when a customer just won't use a decent material, but it is kind of funny hearing them admit that a window washer and a carpenter has the legislature tied up in knots. Another point that they make is that "The Al Gerhart which also hates The Charlie Meadows". I don't "hate" Charlie. We do smack him around a bit when he gets too full of himself, endorses Obama Care health insurance exchanges, or attacks other conservatives for no reason but we don't hate him.
Another funny part is where the animation says that "the Sooner Tea Party writes illegible articles with an idiot member of the House staff". How funny! Yes, we do get a lot of help from House staffers on occasion but they don't help us write stuff. Then they say that the Sooner Tea Party will go after the RINOs. They got that part right… and if we can do this writing "illegible" articles lord help em when we learn to do better.
But a real howler comes around 4:12 into the video and you might have to rewind it several times to understand it. The cartoon character says "Why do the legislators fear these people so much, are they really rich?" The reply is "No, but The Al Gerhart might say that you had an affair with a barnyard animal in the newspaper if you disagree with him and The Charlie Meadows might recruit someone to run against you." Now folks, we have exposed a lot of things over the last few years but let me tell you, if we found out that one of the RINOs having carnal knowledge of barnyard animals we likely would leave them alone as that would be that much less time for them to strip our freedom and waste our tax dollars. Romancing barnyard animals might just be a step up in respectability for some of them.
Watching the animation gives some clues as to who created this and why. First they are trying to shame the House members into passing bond issues next year instead of paying our way as we go. Second they are trying to stiffen the spine of the Senate; they make the point that numerous Senate races ended with the incumbent still in place. Third they make a point of going after Charley over the Thunder tax credits. All this points back to an Oklahoma City based RINO, most likely Casey Cornett who is the only one that posted a comment on the channel or one of the Senators like Clark Jolley. Casey is Mick Cornett's boy. Mick is the Oklahoma City Mayor and they wanted that Indian cultural center and those bond issues pretty bad.
The other telling fact was this first appearing on the McCarville Report, the State Chamber shill. In their mind they are hurting OCPAC and the Sooner Tea Party but what they really did was remove all doubt that the legislators are afraid of what we might say about them if they vote liberal. When your enemies are stupid enough to spread the fear and increase your stature then you know that the gene pool is especially shallow on that part of town. Or they are between a rock and a hard place and are resorting to desperate tactics.
Our fight has always been against the special interest that corrupt government and harms the general population. The Sooner Tea Party isn't anti business but we are against corporate welfare and believe that a viable business deal will attract funding and that those investors ought to have a lot of skin in the game. Bond issues are like mortgages, great for capital improvements like new prisons or roads but not for maintaining existing property. Talking to some Central Service employees a while back showed that at one time the legislature budgeted money each year for maintaining the Capitol buildings but changed that when they realized that they could spend that money and then soak the taxpayers again with bond issues to pay for repairs. Think of it this way, you might borrow money to buy a new car but you aren't borrowing money to put new tires on it or change the oil.
But the real idiot in all of this is Mike McCarville and his puppet master Neva Hill. Doing a search of my name on their blog will turn up dozens if not hundreds of stories calling the Sooner Tea Party irrelevant and powerless then they go and admit that we control the House of Representatives? If brains were dynamite, you could crack open both of their noggins, do a thorough scraping, and still not have enough to blow one of their noses.
One thing is for certain, the RINOs are going to find it tough to get anything through next session if they don't sit down and negotiate. They would do well to follow what Edmond Burke said about good policy and laws, both must be fitted to the people's morals, sentiments, and opinions. Otherwise the RINOs just keep on handing us the very club that we beat them with.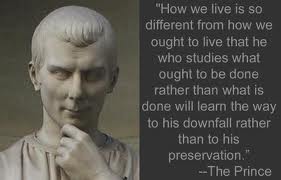 Incoming Speaker Shannon Appoints House Leadership Positions
A few weeks ago we reported on the House Caucus elections where some of the minor House leadership positions were filled by election among House members. This month incoming Speaker of the House T.W. Shannon announced the appointment of Rep. Fred Jordan, R-Tulsa and Rep. Dennis Johnson, R-Duncan, as Majority Leaders.
Jordan was the former chairman of judiciary; Johnson was the chairman of the general government committee, appointing two Majority leaders frees up two committee chairs to repay allies for their support for Shannon in the Speaker's election.
Although it should be said that it might have taken two to replace Dale DeWitt, a man of Dennesque girth. Maybe appointing two Majority leaders gives them four hands instead of two when the Speaker wants coffee delivered to his office. One thing for sure is that appointing two instead of the traditional single appointee means that one of the two isn't trusted enough to serve on his own. Now let's see, Dennis Johnson is a businessman near the Lawton area close to TW Shannon's power base. Fred Jordan was a rabid Kris Steele loyalist with strong ties to liberal interests in Tulsa, specifically the downtown establishment types and the chamber of commerce. At the end Jordan also turned on Jeff Hickman and Kris Steele so Shannon would be a fool to trust Jordan. What Shannon did was to boot a problem child out of his committee chair and into a meaningless position where trust wasn't needed. Brilliant TW, brilliant.
The Majority Floor Leader slot went to Rep. Pam Peterson, R-Tulsa. This was also a good move on TW's part. Peterson gets no respect at the House; she certainly didn't earn her position honestly. But she is term limited out so she can do the dirty work like killing popular bills. She was also a rabid Kris Steele supporter but not a Jeff Hickman supporter. Basically she is an abortion conservative that has been stuck in a slot that is fraught with peril. If she gets out of line, Shannon gives her the boot, until then she does any dirty deeds that need done and takes the political pain for Shannon. And I'd bet money that the woman thinks she just stepped up in the world.


The majority whip position went to Rep. Todd Thomsen, R-Ada . Thompsen was a Steele loyalist until juvenile center in Ada got scrubbed as part of the Harry Coates scandal. Kris Steele stepped up and shut down a nice, fat pork project for Thompsen and Thompsen felt stabbed in the back. Thompsen switched sides and has become a quiet, loyal soldier for TW Shannon and was duly rewarded.
And the Appropriations and Budget Committee chair post went to Rep. Scot Martin who served as the vice chair of the A & B Committee. Martin is an establishment RINO, laughed at along with Peterson for not deserving the post where he spent six years as vice chairman. Martin has a reputation as a pretty boy but not capable of useful work. Why would Shannon make Martin the chairman? As a payoff for higher ed lobby and the state chamber.
Late this week more committee chairmen and vice-chairmen were appointed so we will go over the choices next week.
The Senate handed out committee positions last week and some sources wonder if Senate Pro Tem Brian Bingman didn't fire the opening round in a new war on conservatives. It appears that every Republican senator received a chair or vice chair committee position save one, Senator Ralph Shortey. Another Senator was demoted for voting no on the American Indian Cultural Center. Senator Cliff Aldridge, who has served for ten years, had his chairman position stripped away. Shortey was also punished for his no vote on the American Indian Cultural Center and for conservative votes on the work comp opt out bill. Some sources are claiming that Edmond Senator Clark Jolley was behind the punishment of Senator Ralph Shortey in a mistaken belief that Shortey had worked on the Paul Blair senate campaign.
Another staff appointment that drew raised eyebrows was the appointment of former Senator Jonathan Nichols to the Senate General Counsel position. Senator Nichols was off the state payroll one minute and back on in a different position. Now someone correct me if I'm wrong but don't we have an Oklahoma Constitutional prohibition against leaving the legislature and going back to work for a state agency for at least two years?
Senator Bingman needs to be reminded that Senators Aldridge and Shortey were elected by the people of their districts to represent their views, not the State Chamber's agenda. Punishing these two Republicans for voting like conservatives is a really, really stupid move on Bingman's part. The really stupid part is doing this now that the House seems to be in conservative hands the Sooner Tea Party has need of a new whipping boy. An email to Senator Bingman asking for clarification on this issue went unanswered this weekend further increasing the chances that Senator Bingman might just have appointed himself into a new committee position; the small but growing Senate Committee on Re Education, Farm Animals, and Transvestite Republicans.
Senator Bingman can be

reached at
bingman@oksenate.gov
or you can call his Capitol office at (405) 521-5528 or his district office at (918) 227-1856 Give him a call and demand that the punishment of Aldridge and Shortey be stopped at once and that both men be given a committee position congruous of their rank. As always you should mention the Tea Party when you call, individuals can be ignored in politics but groups cannot, so increase the power of your phone call or email by letting Bingman know that you have plenty of company behind you.
Fear
I've always said that the Tea Party movement was founded upon fear and uncertainty. Little did I know just how widespread the fear and uncertainty runs. According to
a new public-opinion poll from Wenzel Strategies
, six in ten Americans believe that there will be a major catastrophe that will kill over one million people in their lifetime.
The new poll reveals that 9% believe that a major catastrophe will occur before Christmas 2013, another 28% say it will happen before Obama leaves office, and another 10% believe that a major event will occur in the next ten years. In all, 60% of Americans believe that the world will be hit with a historic catastrophe at some point in their lives that will kill over one million people. Only 11% believe that there is no likelihood of catastrophe and 37% believe that an event will occur within five years. 56% believe that the calamity will be manmade, 33% believe that it will be a natural disaster.
The poll listed the following choices: a nuclear explosion launched by a nation-state, a nuclear explosion triggered by a terrorist group, a major chemical or biological weapons attack, a major, sustained conventional war on the United States, a major electrical grid outage caused by conventional terrorism or a computer hack, a national electrical grid outage caused by an electro-magnetic pulse (EMP) attack, a non-nuclear attack as large or larger than the attacks on 9/11, a major financial collapse that leads to widespread social unrest and a worldwide pandemic spread by a killer virus.
"Our survey shows three scenarios are thought to be strongly likely by Americans – a nuclear explosion somewhere in America triggered by terrorists, a major electrical grid outage caused by terrorists or a computer hacker, or a widespread financial meltdown that leads to sustained social unrest," Wenzel warned.
The findings show that Americans are concerned about terrorism and concerned that the U.S. government is growing more dysfunctional and unable or unwilling to solve the major issues of our time such as immigration, unchecked federal spending, and terrorism. Well, Oklahoma can be an example for the rest of the nation if House and Senate leadership take care to reset their relationship with the Tea Party. We have driven back open CAIR influence at the Capitol, are ready to launch another push to get an ALAC bill (American Law for American Courts) passed, our incoming Speaker claims he wants to wean Oklahoma off federal aid dollars, and there will be a major illegal immigration bill filed again for the 2013 legislative session. While others wring their hands and plan for defeat here in Oklahoma we have spent our time and effort paving the way for conservative solutions to these festering problems.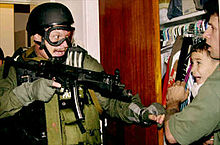 Does the Oklahoma Insurance Department Need SWAT Team Gear?
By Ms PM
This article
explains the reasoning behind the Oklahoma Insurance department spending $180,000 on high tech shotguns, bulletproof vests and decked out police vehicles.
But it's needed, say the agency officials. Investigating white-collar crimes has evidentially become something really nasty because this type of equipment is typically used by SWAT teams. Someone being arrested for a fraudulent insurance claim has now justified this brute force with all the bells and whistles.
Here is what this bag of tricks cost;
Five 2012 Dodge Chargers for $23,590 each
Two 2013 Chevrolet Tahoes for $26,505 each
Both outfitted with stiffer suspensions and wiring for additional communications equipment
Seven Remington pump-action shotguns for $699 each
Seven mountable shotgun lights at $203 Each
Seven bulletproof vests at $625 each
Insurance Commissioner John Doak has defended this nonsense. He uses a case in Louisiana where two fraud investigators were shot and killed during a routine trip to collect records from a suspended insurance agent. This nut later killed himself. Doak said, "I don't want anyone at my office shot and killed because they weren't adequately trained." He goes on to say that, "This wasn't funded at taxpayer's expense.
The funds were from a revolving fund created by lawmakers a couple years ago. The fees, fines, penalties and settlements were spent to float this boat. Murphey said that insurance department officials had told him that they feared the fund would be taken and used in other areas.
Given that government is always practicing the "use it before you lose it," one could come to a conclusion justifying exactly why this shopping spree happened.
An interesting point is to ask why a local sheriff's deputy could not go when these types of arrests are made.
Any way Commissioner Doak colors this incident as being necessary, it is nothing more than a waste of money. You Commissioner, like many others, see dollar signs and must spend the money. Consider yourself inside the pool of pathetic bureaucrats.
IRS and Obama Care
Obama Care was such a strange beast, one almost guaranteed to fail at its intended purpose after the bill was passed without strong enforcement capabilities. Even though it was passed as a tax and confirmed as a tax by the Supreme Court it was a really strange tax that turns out to be both constitutionally suspect and perhaps almost impossible to enforce on an unwilling population.
Let's look at the problems that the tax man might have collecting on Obama Care penalties. This article lays out the case that Obama Care was passed only after the majority of the normal enforcement mechanisms were stripped out. Usually the IRS has broad powers to collect tax debts but it appears that Obama Care can be collected only if a resisting taxpayer has a tax refund coming back from the IRS!
This article
lays out the case that many people will choose to pay the small tax instead of purchasing an expensive health insurance policy under Obama Care; after all, they can wait to purchase health "insurance" after they get sick since pre existing conditions are covered and no one can be denied. The increased cost of Cadillac health insurance policies will prevent many consumers from purchasing and as more and more healthy individuals choose to opt out the insurance companies will have unhealthier customers so their costs will go up.
The individual mandate to purchase a health insurance policy was supposed to be the key to forcing people to buy a policy even if they were healthy, driving up the number of healthy customers to subsidize the sick customers. If a person chose not to buy insurance, a tax would be assessed by the IRS and collected, starting at around $300 per year and increasing to over $2,200 in 2016. But how does the IRS collect that money?
The three big guns in the IRS toolbox are the tax assessment, the tax lien, and the offset power. Normally the IRS notices an problem and assesses a tax or penalty giving the consumer time to respond. Once the time has passed the assessed tax or penalty is due and payable so the IRS begins demanding "their" money. If the money isn't paid, the IRS files tax liens on the consumer, putting the U.S. first in line for any assets the consumer might own. These tax liens are public record and can ruin a person's credit rating so most taxpayers will pay up long before the tax liens are filed. But if not paid, the IRS can then levy the liens, basically seize property of the taxpayer and sell it off to pay off the debt. Usually the IRS likes to levy bank accounts or accounts receivable (money owed to the taxpayer by others) but they can and do take homes, businesses, or property of all types and auction it off to the highest bidder.
The third gun in the IRS toolbox is the offset. If you owe the IRS money and don't pay they have the right to take refunds that are owed to you in the following years and apply them to the
debt. So the IRS can collect tax debts like the Obama Care penalty? Well, kinda but not really…
You see, when Obama Care was passed they stripped out any prosecution for criminal penalties, leaving only civil procedures to enforce the tax. Next they stripped the IRS of levy power to collect the tax; they can't seize you stuff or your kid's ponies and sell them off to pay the tax bill. The IRS can still file the tax lien but as IRS liens are enforced by levy the Obama Care tax liens are useful only as a threat to those with decent credit. Well, not exactly because Obama Care also stripped the power of the IRS to make the tax liens public record… only the IRS and the taxpayer will know that money is owed. This creates all sorts of problems for bankruptcy courts and creditors.
The last tool that the IRS can use to collect money is to have the Justice Department file suit against the tax payer but that is cumbersome and expensive and the Obama Care statute has language that could be interpreted as prohibiting seizures.
All that is left is the offset, where the IRS owes you money from another year. They can take out any Obama Care taxes due and send you what is left, if any. But taxpayers don't have to have extra taxes taken out during the year; they can lower their deductions and make sure they always owe the IRS instead of overpaying and getting a big tax refund.
The bottom line is that a resisting taxpayer might well be able to avoid paying the Obama Care tax if they are clever and manage their tax payments. People can simply purchase insurance when they get ill or injured. That will wreck the insurance industry.
And
Oklahoma's Scott Pruitt
is pushing back hard against Obama Care with his lawsuit that is trying to block the IRS from imposing fees on employers and individuals that don't comply with Obama Care. Choking off the money for Obama Care is a good idea. A few days ago the feds filed a motion to dismiss against Pruitt's lawsuit and Pruitt is due to file a response before December 31
st
.
Pruitt's lawsuit rests on the fact that Obama Care offers tax credits and subsidies to those that buy insurance through a state exchange, if their state has agreed to set up an exchange. But Obama Care says that only those that purchase through state run exchanges get the tax credits and subsidies. It says nothing about those who purchase insurance through a federal run exchange. Obama Care also imposes fines and penalties on individuals and businesses that refuse to buy insurance but the law also states that the fines and penalties apply only to those that are eligible for the tax credits and subsidies. Catch 22…. If your state doesn't have a state run exchange you aren't eligible for the tax credits and subsidies and you aren't liable for the fines and penalties either. Basically by refusing to set up an exchange in the state Obama Care is nullified in that state.
Obama Care is a job killer. It fines companies $2,000 per year per employee with the first 30 employees exempted. A company with 50 full time workers will be fined $40,000 per year if they don't provide health insurance and individuals will have to pay $95 per year in 2013 but the penalty rises to $695 per year in 2016. Companies would flock to Oklahoma to save $2,000 per employee so standing up to Obama Care is a job creating process.
Pruit also takes on the proper relationship between state and federal control stating that the IRS has disregarded the actual Obama Care law. If the feds want to change the law to allow both state and federally ran insurance exchanges to offer the credits and apply the tax penalties and fines then Congress needs to change the law.
"They do not have the power to do that which they did," Pruitt says. "They cannot adopt this rule assessing the employer mandate in all states irrespective of whether they have [a federal or state exchange]. . . . We simply want the IRS, the HHS, [and] those entities that are responsible for implementing the law to do so consistently with the plain language of the statute."
The ultimate problem with Obama Care is that it pretends that it is an insurance program instead of what it really is; a pre paid health care program with massive subsidies. It will cost two to three trillion per over the next ten years if it is kept tamped down. Health care will be rationed through the system, allowing bureaucrats to make the decisions instead of individuals and doctors. Medicare is already following suit and creating death sentences for hundreds of thousands of Americans each year. Companies are cutting hours that workers can work to get under the thirty hour rule that triggers the $2,000 per employee fine. Just what we need, the end of the forty hour work week and a 25% drop in paychecks.
Existing insurance policies will skyrocket as the law forces them to add features and products that aren't in catastrophic plans and that in itself will likely create more uninsured than we had before Obama Care was passed. The end game is to force a single payer system on Americans, complete national health care where you can expect the efficiency of the U.S. Post Office with the compassion of the IRS. Instead of fixing the problems inherent in our health care system it kicked out the good and doubled up on the bad.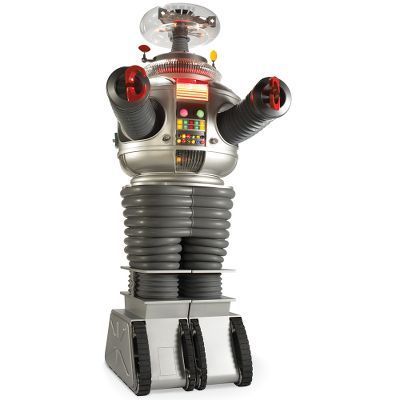 Danger Will Robinson, Danger, Danger
Name Change, Name Change
Agenda 21/Seven50
By Ms PM
Agenda 21 has morphed into a cousin called
Seven50
and it sounds like a name you would give a robot. In Florida they just might slide it by the old farts as something new and exciting. After all they did get bamboozled by our Mr. President King Obama when they helped re-elect him.
What this does if initiated, it would allow the federal government control over local government by relieving them of their power in matters of education, infrastructure and population. Florida could get an earful from Alabama; they have passed legislation to curb the Seven50 agenda. But…will they take it that far?
Our federal government is on something similar to a high speed rail to remove local control and input from citizens concerning their own land and private property. Schools along with bridges and meeting houses are included within this insidious new wave of control. All of this hype will end in total control over the lives of Americans.
It really doesn't matter if you live in Florida as it will creep into your neighborhood eventually. The UN is working with President Obama and they both are relentless in their desire to control. They both believe they know best how you should live your life.
So, this warning stands…Beware Oklahoma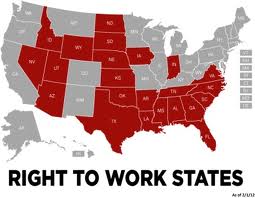 Is Right To Work Working In Oklahoma?
By Ms PM
In September, 2001 Oklahoma approved a
Constitutional amendment
by the voters on right-to-work.This article breaks down the facts. Since passage, personal income growth went from last in 2001 to second in 2011. The states compared were North Dakota, South Dakota, Nebraska, Kansas, Texas and Oklahoma.
Some of the critical studies look at long term rather than trends. The conclusion is that average wages are higher in union states. What the studies ignore are the income growth trends which point to strong income growth in right-to-work states. Looking at 2000-2009 Oklahoma went from 43rd to 34th.
Within the last three years Oklahoma is now in 32nd place with the third fastest growing per capita income. Within the last five years Oklahoma is still the third fastest growing per capita income even during the recession.
-Forbes Magazine named Oklahoma the 11th best state to do business.
-RealtorMag says Oklahoma City has the eight strongest housing market.
-Business Journal ranks 12th in private sector job growth.
-Site Selection magazine says Oklahoma ranks 13th for best business climate.
Oklahoma's overall unemployment rate is 5.3 percent and Oklahoma City as of October was 4.9 percent. Manufacturing is holding steady. The outlook is bright; it is a projected 9.6 percent increase in manufacturing and a 12.2 percent increase in construction.
According to an analyst from American Enterprise, since 2009, right-to-work states create four times as many jobs as forced union states do.
Oklahomans can come to their own conclusions.
Here are all the House members in two
fifty member blocks of email addresses
. Use Bcc in your email address header and email fifty of them with one email yet they won't know who else got the email.
Rem
ember to strip the unsubscribe link before forwarding this newsletter to prevent someone from taking you off our list! Use our forward this email link at the top of the newsletter to prevent being accidently unsubscribed.
Money is always needed for printing costs, postage, sign materials, and robo call costs. We are tightfisted; we will spend your hard earned money wisely and frugally as we do our very best to clean up Oklahoma politicians so we can begin to clean up our country.
You can donate by sending a check to Sooner Tea party, 358 North Rockwell Ave, Oklahoma City, OK, 73127 or visit Soonerteaparty.org and use the Paypal donation button.