This Week at the Richmond Memorial Library                                             June 21, 2022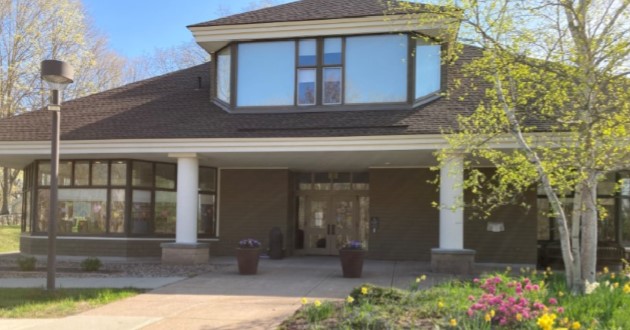 The Richmond Memorial Library has added a new online resource, or database, for anyone interested in learning more about each of the states that make up the United States. AtoZ The USA provides an overview of each state, along with information such as climate and weather, crime rates, brief biographies of famous people who lived in the state, maps, state history, recipes, and so much more. To check it out, go to the Online Resources tab of the library's website or click here: https://www.atoztheusa.com/connecticut/state-overview.html.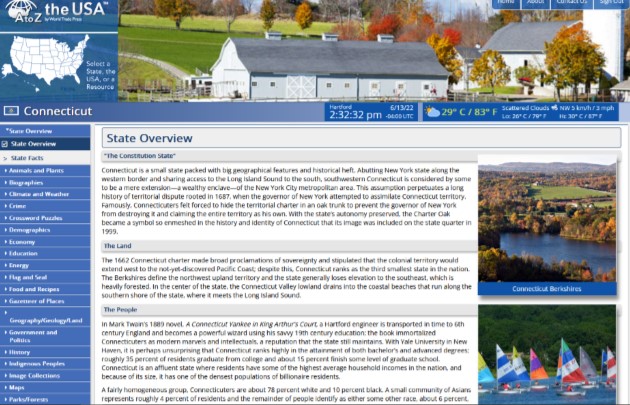 The Richmond Memorial Library's new app, Library Connection Mobile (LCI Mobile), is now live for both iOS and Android! The app allows you to browse the library's catalog, access your personal account, see upcoming events, borrow museum passes, connect to online resources, and more.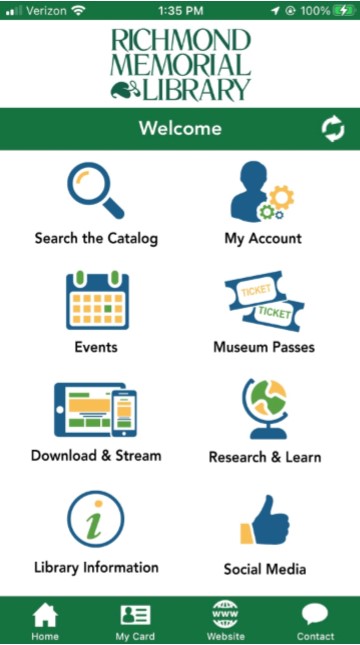 Spring is here and we have a fun book in our StoryWalk this month for kids of all ages! Be sure to check out Lisl H. Detlefsen's On the Go Awesome and leave us a note in our guest book at the end of the StoryWalk.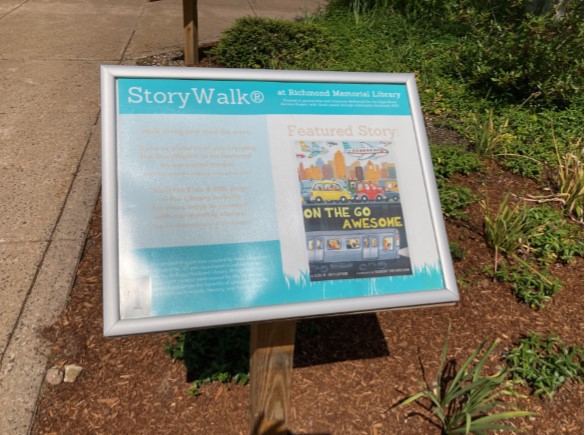 Summer Reading Kick-Off Night
Patrons of all ages (birth through adult) are invited to sign up for summer reading, snag some info about upcoming activities, make some camp crafts, play some giant games, and listen to stories around our "campfire" on Thursday, June 23, at 6 pm. Registration is not required.

Looking for Teen Volunteers
Ms. Vanessa is looking for a few teen volunteers to help her set up for Summer Reading Kick-Off Night (Thursday, June 23). Volunteers would be helping set up activities and games beginning around 5 pm. If you're interested in helping or would just like additional information, email us at richmondprograms@gmail.com or call 860-295-6210.

Explore this summer's "Off the Beaten Path" summer reading theme by reminiscing about s'mores by the fire outside and then create your own Campfire Charcuterie Plate, packed full of s'mores goodies! You'll also play a round of Grocery Games to get your creative juices flowing and plan a meal for a family. Snack will be nut free but may contain dairy and/or eggs. Recommended for ages 5 and up. Registration is required. Email richmondprograms@gmail.com or call 860-295-6210.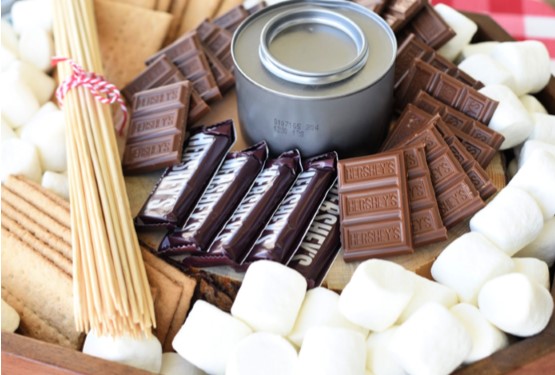 Babytime Bounce and Rhyme
Join Ms. Vanessa for stories, songs, lap bounces, and rhymes for babies and toddlers ages 0-2 and their caregivers. This program will be held in person on Wednesday mornings May 18 - June 22 at 10:30 am. Registration is highly recommended as space is limited. Drop-ins will be permitted if space allows.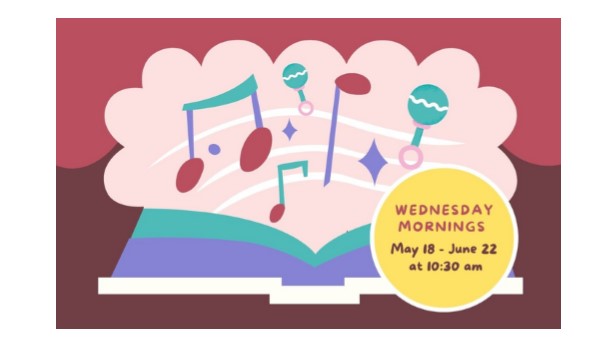 Stop by the library on Mondays from June 20 – August 22 to pick up a packet of activities starring Dog Man and his friends! Registration is not required. New packets will be available every Monday, while supplies last. The week of July 4, packets will be available on Tuesday, July 5.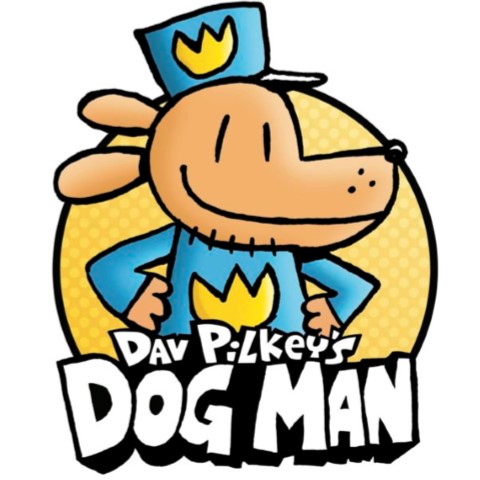 Families are invited on a new scavenger hunt each week Pick up a list of items to search for in the marked container outside the library entrance and take a prize when you're done. New lists are available each Saturday from June 25 through August 20.
Join Ms. Nancy on the side lawn for stories, a craft, and outdoor play! Bring a blanket and your lunch and stay a while. Lunch Bunch will be moving to Thursdays this summer, beginning on June 30 and running through July 21. Program begins at 12 pm. Registration is not required.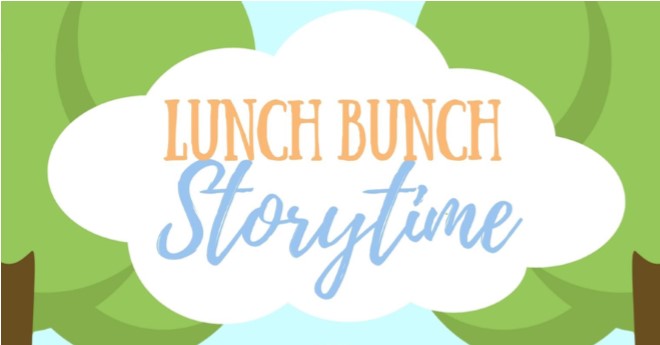 Upcoming Adult and Teen Programs...
The Richmond Memorial Library building is now open Mondays through Thursdays from 10 AM to 8 PM, Fridays 10 AM to 6 PM, and Winter Saturdays, 10 AM to 4 PM.  Curbside pickup services are also available during these times.

We have started to and will continue to host virtual programs for all age groups. Additional information will be found on our website and social media pages, including video tutorials on how to access the virtual formats these programs will be offered in. To register for one of these programs, email the library at richmondprograms@gmail.com.

Tuesday, June 28 at 6 pm, Bark: Get to Know Your Trees:

Naturalist Micheal Wojtech will guide participants around one of the walking trails at Marlborough Elementary School as he teaches those in attendance about tree bark textures, leaf shapes, branching patterns, and other tree traits. As long as the weather cooperates, this will be an outdoor program (inclement weather will bring the program inside the library***) and participants can meet in the MES parking lot. Micheal Wojtech is the author of Bark: A Field Guide to Trees of the Northeast. Registration is required. Email richmondprograms@gmail.com or call 860-295-6210.



Wednesday, July 20 at 6:30 pm, Pots with Pizzazz:*** Learn how to brighten shady spots with pops of color, create focal points for vistas and welcoming entry gardens with stunning container groupings. Jana Milbocker is the author of The Garden Tourist's New England and The Garden Tourist's Florida. Registration is required. Email richmondprograms@gmail.com or call 860-295-6210.




***Accessibility at RML: The library does not have an elevator. If you need full accommodation, please contact Library Director Aubrey Muscaro at 860-295-6210 or amuscaro@richmondlibrary.info prior to the event (one week preferred) so we can find an alternate space. The meeting room is located on the second floor.

Please call the library at 860-295-6210 or email us at richmondprograms@gmail.com.