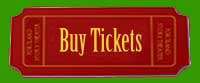 Love all things Irish? Enjoy hearing the lyrical sounds of the Irish language? Can't stop tapping your toe to traditional Irish music?
Join us for our
St. Paddy's show
Luck of the Irish
on March 10th over at
The Old Church Concert Hall

! There'll be lots of beautiful music from Elizabeth and Bob. Plus, we're mixing the Irish into the stories and the limericks! Lawrence and Lynne will tell a personal story - together - about what they went searching for in Ireland. Jacinta will tell a story in Irish, while Lynne tells it in English. Bruce and Lawrence have cooked up a very funny version of "Why Paddy's Not At Work Today."
We'd love to see you there!
Portland Story Theater's 2017-2018 Season is generously supported by The McIvor Family Charitable Fund; Tonkon Torp; Diane Ponti and Ward Greene; Ronni Lacroute, John Moe, Polk Family Charitable Fund; Dana and Steve Dennis; members of the Portland Story Theater Board, Founding Circle, and Narrative Network, and many other individual supporters, as well as by the Oregon Community Foundation; The Collins Foundation; James F. and Marion L. Miller Foundation; Meyer Memorial Trust; The Kinsman Foundation; The Autzen Foundation;
NW Natural Gas; and
The Oregon Cultural Trust. Thank you!