FORCE FAR FROM SPENT…
…STAR WARS DOMINATES AGAIN
"HUGE RETAIL SET UP" BOOSTS JEDI
RECORDS FALL AT WRESTLEMANIA
UNIVERSAL PITCHES SPECIAL SCREENING
SIGNATURE ADDS TO GROWING SLATE
AT THE MOVIES
TRAILERS OF THE WEEK
---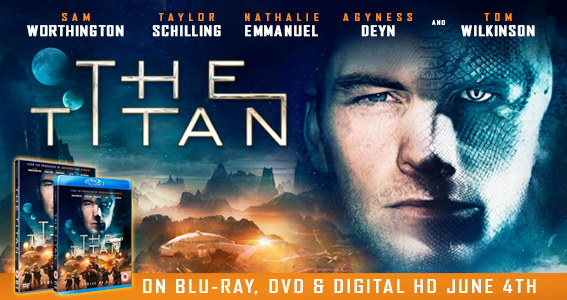 ---
If you can't read this newsletter or see the ads, please click here
It Was A Good Week For… The Last Jedi, showing that Star Wars can still pull the punters in…
It Was A Bad Week For… Attendees at MIP TV, stuck in miserable rain in the south of France…
It's been a Star Wars kind of week, as The Last Jedi crash-landed into stores and, along the way, notched up the best week one sales so far this year. It had achieved that by the halfway stage, outstripping the previous 2018 biggie Paddington 2's week one total within its first three days on sale. The Last Jedi, which arrived with all the kind of noise that you'd expect from Disney under the Lucasfilm banner, shifted 375,000 in its first few days on sale according to the Official Charts Company's midweek bulletin. To put that into perspective, Paddington 2, the previous biggest – and a hugely strong performer at retail – did 315,000 in its first seven days (and is still scoring big, incidentally). It continues the incredible success of the franchise, in a week which also saw Rogue One: A Star Wars Story and Star Wars: The Force Awakens return to the top 30 according to the Official Charts Company bulletin. A Force Awakens still tops the listing as the biggest ever week one for any of the films in the long-running series, shifting 1.25 million units in its first week.
The Last Jedi was backed by Disney's sales and marketing muscle in full effect. PR was plentiful, aided by the screening as covered here last week and director Ryan Johnson. As Disney told The Raygun this week: "Daisy Ridley, Mark Hamill, Rian Johnson and producer Ram Bergman all attended the Empire Awards and completed media interviews following their multiple wins on the media line linked to the HE release of the film. The following day Mark Hamill and director Rian Johnson fulfilled a full day of press interviews at the Langham Hotel in London to support the home entertainment release. Coverage resulted including paired interviews on Radio x: Chris Moyles Show and a special edition Empire Podcast. Mark Hamill completed interviews with BBC Radio 2: Chris Evans Breakfast Show, BBC Radio 2: Steve Wright Show, Joe.co.uk podcast and an 8 page career piece in Total Film, along with many other great placements." You can see some of the coverage here, here, here and here.
Sticking with The Last Jedi, and the release was backed by what the major described as a "huge retail set-up", it was available at some 8,000 stores nationwide. There were an impressive 300 AT-M6 units (they're the big walkers for those not entirely au fait with the Star Was lexicon) sent out to key retailers, creating a major stand-out in stores. Further boosts were given by the smart use of Resistance or First Order packaging on Blu-ray SKUs, akin to the formula that worked so successfully with the Light and Dark Side O-rings for The Force Awakens. This was mirrored across its activity, the different characters for each – (Rey, Luke, Leia..) or The First Order (Kylo Ren, Captain Phasma..) – and red and blue lightsabers that line up on the sleeves. It also represented, as noted here last week, the first film in the Star Wars canon to be released on 4K UHD. And there's more from the assorted Disney-owned production lines too – the major has this week announced a date and more details for the next in its Marvel home entertainment releases. Black Panther, now one of the most successful comic book film ever globally, will arrive on June 11.
Elsewhere in the midweeks from the Official Charts Company, The Disaster Artist, starring James Franco, was in at number nine; the Luke Hemsworth starring Western Hickok was in at number 22, while Jake Gyllenhaal's Stronger was at number 25. Unchained, with Antonio Banderas was in at number 31.
---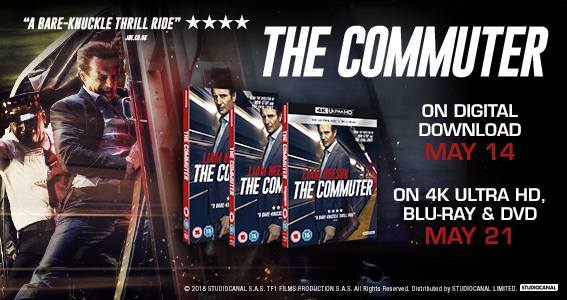 ---
It's now five years since HMV was rescued from administration by Hilco, with the specialist further setting the seal on the turnaround in the retailer's fortunes this week with a raft of promotions for those who have helped restore it as the leading entertainment player on the high street and in shopping centres. Chief executive Ian Topping is retiring as chief executive, while Neil Taylor, currently retail director at HMV, is upped to the role of managing director, charged with "leading the business forward to the next stage". Taylor is a 30-year veteran of HMV, continuing the retailer's long-standing tradition of promoting those with experience at the company. Another stalwart, Rudy Osorio, most recently head of Film & TV, will now become commercial director. Osorio, a leading figure at ERA too, has been there for 27 years, and, it must be noted, it's good to see someone from our sector now overseeing all product at the retailer. Patrizia Leighton, currently head of marketing, will become marketing director. Hilco Capital chief executive Paul McGowan said: "We have been pleased with our investment in hmv and the ability of the management team to deliver strong performances against a very challenging market backdrop. We would like to thank Ian Topping for the leading role he has played in implementing this process over the last five years. I would also like to congratulate Neil, Rudy and Patrizia on their well-deserved promotions which position the business nicely for the next stage in its evolution." Hilco Capital added that "despite the ongoing demands of physical to digital entertainment transitions and a general retail industry move from stores to online, the business remains in good shape".
To the Curzon Soho, where Studiocanal was showing off its wonderfully named forthcoming biggie The Guernsey Literary And Potato Peel Pie Society. Here's the company's Olivia Austin talking about the film and event. She said: "On Monday night the industry and fans headed to Curzon Soho for the World Premiere of The Guernsey Literary And Potato Peel Pie Society. A cast as impressive as the title were out in force: led by Lily James who stars as novelist Juliet Ashton; Jessica Brown-Findlay, Tom Courtenay, Penelope Wilton, Michiel Huisman and Glen Powell lined the red carpet alongside director Mike Newell and writer Annie Barrows. The film tells the tale of Juliet, who heads to Guernsey to learn about a book club and its members during the island's Nazi occupation in WWII. The visit and the book clubbers change Juliet's life forever as she finds herself unravelling a mystery key to the island's heart.The cast then headed to the island itself for the local premiere on Thursday; delighting locals and dominating press ahead of the film's release next Friday."
To the Empire, Leicester Square to see Rampage, the latest outing from arguably the hottest film star in the world these days, The Rock, aka Dwayne Johnson, fresh off the back of the success of the Jumanji reboot. The star headed up the cast present for the European premiere of the film, based on an 80s arcade game, showing a real star presence and drawing an admiring crowd both outside and inside the cinema. It looks like another hugely successful release from Johnson, currently on the kind of winning streak that others can only envy. Pre orders have started already on the film for its eventual home entertainment bow, which, again given Johnson's track record, will be another biggie. Perhaps the best recommendation comes from this glowing four-star review from the Telegraph's Robbie Collin, who said: "Rampage is based on a cult video game from the Eighties in which three enormous beasts lay waste to a pixellated cityscape, but it has clearly been devised as a bespoke Johnson project, playing to the former wrestler's obvious action-star strengths while shearing off anything that might slow down the ride.
And it is exactly how these big, thick destruction films should be done: the script is boisterously funny, the action sequences have real flair and sweep, and the central human-primate friendship is even quite moving at points."
---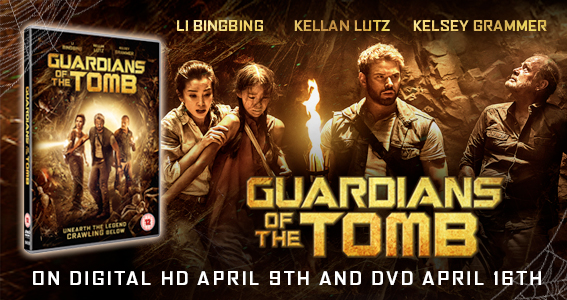 ---
More event-based news and last weekend saw the key event on the wrestling calendar, Wrestlemania, taking place in New Orleans. The title is due in the summer through Fremantle and its ongoing arrangement with the WWE. Here's Fremantle's Ken Law on the event the impending release. He said: ""WrestleMania 34 broke records on Sunday when 78,133 from over 67 countries converged on the Mercedes-Benz Superdome's in New Orleans and WWE put on the live event of the year. The quality of the matches was unsurpassed and with the Undertaker making an astonishing return from the dead, the dream match-up of AJ Styles vs. Shinsuke Nakamura that everyone had been waiting for, the return of ultimate fan favourite Daniel Bryan after a 3 year absence from the ring and the wrestling debut of WWE highest profile signing in their history, Ronda Rousey – WrestleMania 34 had it all and something for every fan. Whether you're a casual wrestling fan or one of the hardcore who paid thousands of dollars to be ringside on the night, you will definitely want this one to own. We can't wait to bring the 3-Disc DVD and 2-Disc Blu-ray to market on June 4."
Even more event-based news and a forthcoming event from Universal to mark the impending release of the third and final instalment in the Pitch Perfect trilogy. For the day before the Monday April 23, the major is joining forces with the Bulgar Hotel, in the West End of London, for a special screening of not just Pitch Perfect 3, but the two films preceding it too. The promotional screening is open to consumers and fans who go onto the film's Facebook page, further ensuring awareness for the release. Commenting on the campaign, Universal product manager Emily Evans said: "To celebrate the Home Entertainment release of Pitch Perfect 3 on April 23, we have invited media and competition winners to a back-to-back screening of the 3 films in the Pitch Perfect franchise at the Bulgari Hotel in London on April 22. Attendees will be treated to musical performances of some of our favourite songs in the franchise by the Oxford Belles a cappella group. It is going to be aca-awesome!"
Dateline: Cannes. Acquisitions executives and assorted industry types were out in force for the regular beano, sorry industry conference that is MIP TV. And what news of the event? Well, you know it's been a quiet event when the major comments from attendees centre on the weather. "not much to report apart from the dreadful weather," said one of our on-the-spot anonymous contributors. "The wettest, dullest MipTV for sure, that's enough about the market, the weather was crap too!" joked another. We hear there were some decent new dramas from around the world screened for buyers, although, as one of our experts noted: "The space in TV Boxsets gets tougher all the time."
---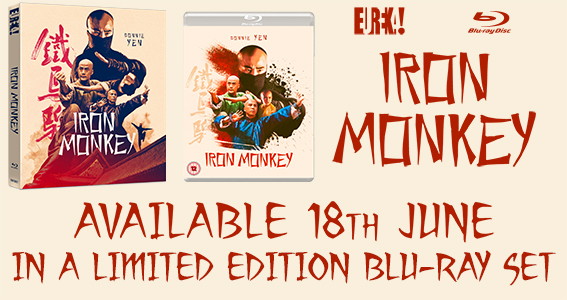 ---
Talking of which, acquisitions news from Signature, and it's good to see the company still keeping itself busy signing up and acquiring titles for the UK market. Latest among its slate of titles picked up include strong fare that will sit somewhere in the theatrical, premium vod and DTV worlds that the independent works so well in. Titles joining its busy slate include Beirut, starring Jon Hamm and Rosamund Pike, the former in what's been described by Variety as "[his] best big-screen role yet", a spy tale set in the ravaged Lebanese capital in the 1980s and penned by Bourne scribe Tony Gilroy. Ideal Home is a dream team comedy pairing of Paul Rudd and Steve Coogan; The Guilty is a Nordic thriller that scooped the prestigious audience award at Sundance this yer and boasts a 100 per cent score on Rotten Tomatoes; and Bad Samaritan, an thriller thriller starring former Doctor Who David Tennant ant Misfits and Fortitude star Robert Sheehan. Commenting on the additions to the slate, due for release from this summer onwards, the company's Marc Goldberg said: "Our latest acquisitions mark a triumphant milestone for Signature, as we continue to lead the way as independent distributors with our commercially driven, quality and cast-lead releases. These titles not only deliver superior entertainment but incredible opportunities, allowing us to elevate our titles with mainstream marketing and prominence in the market place; a unique position that ensures Signature continue to pioneer the market with exciting release strategies that our partners and filmmakers can be proud of."
Sticking with Signature, and opening at cinemas this weekend, alongside a premium vid release, is the latest from the independent, The Titan, a sci-fi tale that's picking up plenty of interest, aided not least by a cracking trailer. The release comes ahead of a physical home entertainment bow on June 4, laying out the groundwork for the DVD and Blu-ray. Commenting on the release, the company's Emilie Barra said: "We are very excited to be releasing Sci-fi thriller The Titan today in cinemas and on Digital HD starring Avatar's Sam Worthington, Taylor Schilling (Orange is the New Black), Nathalie Emmanuel (Game of Thrones) and Tom Wilkinson. We are lucky to have had excellent support from Taylor Schilling and Nathalie Emmanuel with some high profiles interviews in Metro, Evening Standard and Glamour, to name but a few as well as a world first look exclusive a few weeks back and wide review coverage following our press screenings. The film is receiving a targeted press campaign (Empire etc) as well as a wide social campaign targeting sci-fi fans and fans of the fantastic ensemble cast, known for starring in some of the hottest TV shows out there with fan groups in high numbers."
Powerhouse and its Indicator series of titles continues to, er, power ahead, with the label this week using its newsletter and social media to unveil another raft of releases. Its June slate, as revealed using these channels, arrives on June 18 and includes a lavish box set Samuel Fuller 1937-1961, containing seven films from the maverick US director, with a brace of late 1970s and early 1980s flicks in the shape of nuclear conspiracy tale The China Syndrome and Albert Brooks comedy Modern Romance. Commenting on the range, Sam Dunn, the former BFI staffer now working at the ambitious company, said; "The response to our June announcements on social media and the forums has been overwhelmingly positive, and pre-orders are racking up by the minute. As well as our choice of titles, It's clear that people are loving what we're doing with our box sets, and we're definitely relishing the challenge of curating collections which deliver both in terms of the selection of the content and quality of the presentation. 2018 is shaping up to be a great year, and we've got plenty more exciting titles - including a number of fantastic box sets - lined up for Q3 and Q4..."
---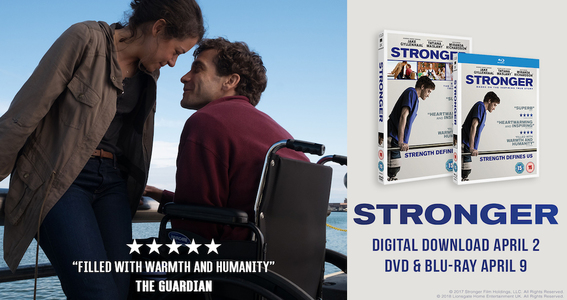 ---
More from the independent sector, as SecondRunDVD is poised to release its latest title, Neon Bull, which seemed as good a time as any to get an update from the specialist label, its additional move onto Blu-ray after its DVD-only stance, and its plans to enter the vod sector in earnest. Here's the company's Mehelli Modi on its current status. He said: "We continue to be really grateful that people are responding so strongly to our releases and our catalogue. It's been very encouraging and allows us to keep on doing what we love most. Having now embraced the Blu-ray format, we're delighted that it's been so positive for us. It's also given us the courage to plan releasing a series of new Blu-ray editions of some of our most popular titles, as we did recently with the late, great Juraj Herz's masterpiece The Cremator. Our next Blu-ray upgrade, coming in early-May, will be Ivan Passer's much-admired comedy Intimate Lighting (Intimní osvětlení, 1965), presented from a stunning new 4K restoration. The film has never looked or sounded better and our region free Blu-ray edition also features a new HD transfer of Passer's rarely-seen 1964 debut short film A Boring Afternoon. As well as celebrating classic international cinema, we're continuing to also celebrate the works of contemporary filmmakers - our new release this month is Brazilian filmmaker Gabriel Mascaro's sensuous, multi-international-award-winning 2015 drama Neon Bull (Boi neon). On both Blu-ray and DVD, it's a daring and provocative film from a very talented filmmaker whom we believe will go on to make wonderful films in the future. We already have a stacked schedule of great upcoming releases over the next two years of films that we love and want you to see. Our intention is also to move more prominently into the VOD market via various sympathetic online partners. And we feel really lucky that people continue to enjoy and support our work."
Another independent still flying the flag is Trinity, along with its CineAsia imprint. Next up from the label is Youth, due on May 7, with the dual format edition claiming a worldwide first to market, ahead of even its native China (where it took some $220 million at the box office). In an increasingly global marketplace, this puts it into a strong position for its uK release, as the company's Cedric Behrel explained. He said: "When some of our titles are on the shelf elsewhere it can lower our prospects in the UK, it's not necessarily about being first, but being as close as possible. It's an epic drama, we're selling it as a war film as well, it has some outstanding war elements, a genre that still does well at retail." Behrel also updated us on the label and its successes: "We're pleased with how it's gong, we have a burgeoning theatrical market for it too, and we have some forthcoming titles we're very excited about: Detective Dee, another called Animal World, which s a kind of Chinese take on The Matrix. The titles are doing well at retail, which has been tough. You really need to make the product as premium as possible, remastered, with new assets. You have to work harder, it's more about the quality than the quantity."
Good to see the Film Content Protection Agency, the industry supported organisation Good to see the Film Content Protection Agency, the industry supported organisation working under the auspices of the Film Distributors' Association. This week it gathered together eagle-eyed cinema staff who had spotted illegal camcordering in their theatres and rewarded them for their astute behaviour. Some 24 staff from both circuits and independent cinemas far and wide across the UK were given certificates and cash as part of the initiative that rewards staff who spot the nefarious activity. Commenting on the initiative, FDA's Mark Batey said: "We're hugely grateful for the on-going vigilance of front-line staff members who, in recent months, have thwarted some remarkable attempts to rip off films with concealed but high-quality cameras and audio recording kit. There's a fantastic summer of cinema coming up, and we passionately hope that the UK's great track record for safe, secure releasing continues." The next FCPA rewards event will take place in September 2018.
Our old chum Chris Holden, from Second Sight, one of our industry's most passionate, committed and long-standing independents, will be out pounding the pavements a week on Sunday for the London Marathon. Holden will be raising cash for Cancer research, in memory of his recently deceased father, making his charitable enterprise all the more poignant. He's already raised more than £1,000 for the good cause including Gift Aid donations, we urge you to get behind an industry stalwart. Holden said: "The legs seem to be holding up this year so it's looking like I could make it to the start line. The finish line is a different matter. Any donation will be greatly appreciated and your support will be just what I need to get me to The Mall and maybe a sprint finish with Mo.Donations can be made at my fundraising page and any amount you can spare for this great cause will be really appreciated." Go over here to offer your support.
---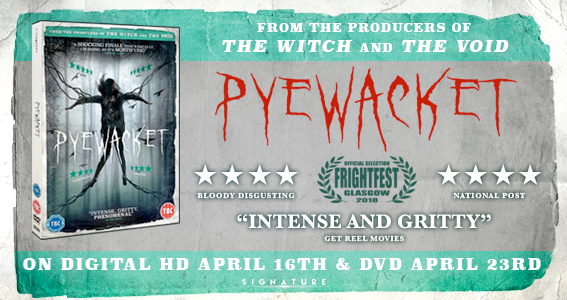 ---
"As expected, TV and Video account for the lion's share of this consumer spend. However, music has enjoyed a resurgence in recent years and continued innovations within gaming means that both markets are impacting on consumers' spending habits, with smartphones a key facilitator of this tearing up of the entertainment market rulebook. 2017 was the year that annual SVoD spend exceeded worldwide spend on packaged media. Not only this, but by 2021 SVoD will account for 70% of total home video spend with households taking multiple services instrumental in the growth of this sector. With content remaining as one of the main differentiating factors, spend to secure exclusive rights continues to soar placing added pressure on operator's margins. Furthermore, this is compounded by the increased competition stemming from a growing number of online platforms that includes Netflix and Amazon and increasingly the likes of Facebook and Twitter, all of which have significant war chests for content acquisitions."
Tristan Veale, Market Analyst at Futuresource Consulting, in a report that stated worldwide spend on consumer entertainment will rise to $439 billion by 2021, up 17 per cent from last year's total. Svod will continue to grow, in 2013 it was just 13 per cent of of home video consumer spend, it now accounts for half.
Peter Rabbit continued its stranglehold on the UK top 10 for the fourth week running, having taken more than £32 million in its first four weeks. New entries in the box office charts included A Quiet Place with nearly £2.7 million, Love, Simon wth almost £1.2 million, and the excellent Ghost Stories with just under £600,000.
This week's remake news: Jagged Edge is nearly back again, as Halle Berry has signed up for a new take on the pivotal 1980s thriller starring Jeff Bridges as a man accused of murder and Glenn Close as the lawyer defending him. In true 80s erotic thriller style, they embark on an affair, but is he guilty of the crime?
And this week's TV prequel news: get ready for some more Bourne business, as TV pilot Treadstone is set to enter that world, looking at the training camp that inducted Jason Bourne and his ilk into the world of ultraviolent spies…
With A Quiet Place scoring big at the box office both in the UK and America, director John Krasinski, formerly of the US take on The Office, is now working on his next directorial project. Life On Mars is not, however, based on either the Bowie song, or the TV series with John Simm. Rather it's a sci-fi tale taken from a book entitled We Have Always Lived On Mars, about the descendants of a Martian civilisation.
Not Ryan, just a Megalodon…
Teasing out more incredible stuff…
To subscribe to The Raygun newsletter, please email
info@theraygun.co.uk
with subscribe in the subject matter
To unsubscribe, email

info@theraygun.co.uk

with unsubscribe in the subject
For editorial or advertising queries, contact

tim@theraygun.co.uk