BACHELORETTE GOES WITHOUT A HITCH
COMPLIANCE CHECKS FOR SODA
FRIGHTFEST LURES HORROR FANS…
…WOLVES AT THE DOOR OF METRODOME
EVERYTHING'S COMING UP ROSES FOR 4DVD'S Q4
SCORSESE FOUNDATION LINKS WITH EUREKA
KOCH FIRMS UP SLATE FOR REST OF Q4
STARS ALL ALIGNED FOR EONE
DEAD MAN: WALKING OUT OF STORES?
STUDIOCANAL EATS UP HANNIBAL OPPORTUNITY
THIS MUCH IS TRUE: ANCHOR BAY SIGNS UP KEMP TWINS FLICK
KALEIDOSCOPE EARNS ITS STRIPES
ARROW EYES THE GERMAN GENERATION
SCREEN AWARD NOMINATIONS
RELEASE OF THE WEEK – THE RISE
---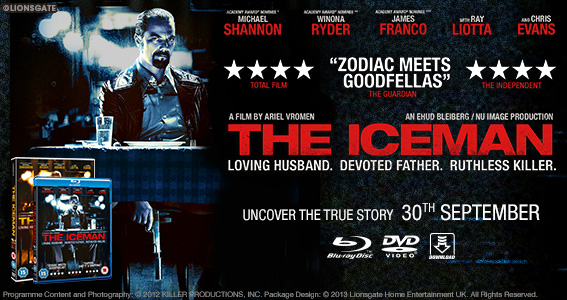 ---
I
f you can't read this newsletter or see the ads, please click
here
It Was A Good Week For

…

Bachelorette, getting spliced to both theatrical and vod at the same time worked out…
I
t Was A Bad Week For…

Anyone hoping that we might not have a cheap Spandau Ballet gag

…
This time last week we were talking about Lionsgate and Icon's release of Bachelorette, said to be the biggest simultaneous day and date release across theatrical and assorted vod and download to own platforms thus far. So, how did it work out? Well, the initial signs are good and it looks like this could become the first in a line of similar releases of this ilk. As Icon md Ian Dawson told The Raygun: "We are delighted with the results on Bachelorette so far with VOD platform figures reported looking very promising (it was number two on iTunes over the weekend) off the back of some strong reviews [four-star reviews in The Times, Evening Standard]. The film is now set up nicely for its DVD release in October and we will look again at alternative release strategies going forwards."
It's been a big week for Soda, which has had arguably its biggest home entertainment bow of the year with one of our favourite films of the past 12 months, the excellent Compliance. It's been supported by an impressive campaign taking in Total Film, with advertising, editorial and social media support through the magazine's online channels, including an exclusive screening for its readers. Further advertising, such as spots on Amazon, displays and support in FOPP and HMV, and an Asda exclusive sleeve (a "gritty" red design, compared to the standard version's striking blue artwork based on the theatrical imagery) have helped to get the title into the sights of home entertainment consumers to galvanise sales. Recently appointed head of distribution Rachel Woodward said: "The bold theatrical marketing strategy employed by Soda earlier this year really helped to get people talking about this controversial film, and happily the interest in the story has been re-awakened as it finds a new audience on DVD and digital platforms."
---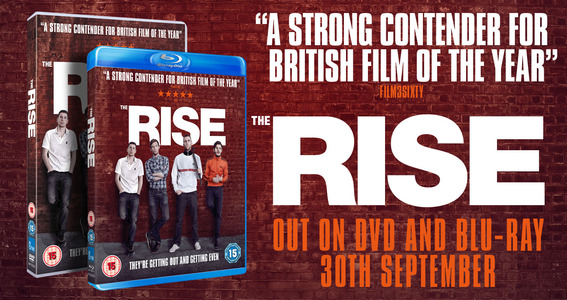 ---
In case you hadn't realised, Film4 FrightFest is taking place over the August Bank Holiday weekend, and hordes of horror fans are descending on the Empire, Leicester Square, for the event, with a whole host of world and UK premieres taking place. We've already discussed the likes of Anchor Bay and its slate, but it's worth noting that one of the most eagerly-awaited films at the event, certainly one that we're aiming to get along to, is Big Bad Wolves, the second film from Israeli duo Aharon Keshales and Navot Papushado, the team behind one of the highlights of recent events and one of the best films we've seen over the past year or so, Rabies. It's been acquired for release by Metrodome and is one of a quintet of films due from the independent, which takes in a brace of Spanish horrors, one a sci-fi horror, The Last Days and the other, Painless, set during the Spanish Civil War. Home grown horror comes in the shape of The Borderlands, starring Ben Wheatley favourite Robin Hill. And finally, you can expect buckets of gore in horror sequel Hatchet 3. All will arrive on home entertainment formats in the coming months. Meanwhile, for more on Film4 FrightFest, we'll be rounding up some thoughts after the fact on our website and here on the newsletter after the event…
Also on our website, we've got a look at the top BFI releases, as chosen by the public, as well as, going up shortly, a closer look at Vertigo and eOne's collaboration on Hammer Of The Gods, another title due to air at FrightFest…
---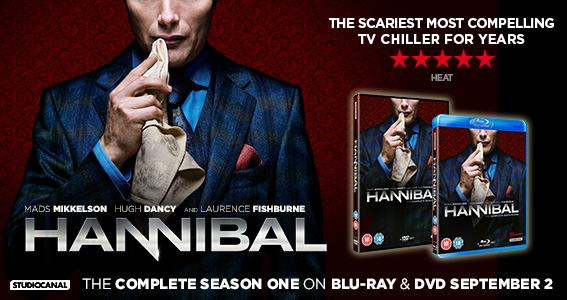 ---
We've been offering updates on the Q4 slate from the home entertainment arm of Channel 4, 4DVD, throughout the year, as the company has acquired titles to its burgeoning comedy slate and also delved deeper into the world of feature film, but the company has now unveiled its full slate for the final part of the year. And it makes for some pretty impressive reading too. First out of the blocks is The Stone Roses: Made Of Stone; a title we covered here after its premiere, the event of the year thus far. The title is out on October 21, and will capitalise on the impressive theatrical release and the massive resurgence of interest in the band since their dramatic reunion in 2012, the starting point for Shane Meadows' outstanding documentary. In November there's a third series of Miranda, and with the huge growth in her popularity (the first episode of this outing was the highest rated TV show over Christmas with more than 10 million viewers), this is certain to add to the 640,000 sales achieved by the brand so far. Vicious is a title we've already covered here and has been ITV's biggest and most successful sitcom launch for years, it's due on November 25 after its successful TV run. Derek, meanwhile, is Ricky Gervais' latest comic creation and has won over a firm following, Gervais has promised to get right behind the title, mobilising his army of Twitter followers. Drifters is the new comedy from the creative minds behind The Inbetweeners and is certain, we reckon, to earn the sobriquet of the female Inbetweeners, it will release in November after its transmission. Greg Davies is one of 4DVD's big comedy signings, transferring from Universal for his sophomore outing. 4DVD can point to his increased profile since his debut two years ago. Comic Sarah Millican, the bestselling female comedian ever in video terms, returns with the highlights from the first two series of her chat show, which is certain to add to her impressive sales of 560,000 units. Jimmy Carr returns to the fray with his eighth live release; his sales are edging towards the 1 million mark. Arguably its biggest stand-up release of 2013 is the second outing from Micky Flanagan, the Cockney comic whose debut two years ago was the bestselling first comedy release of 2011. There's more TV too, in the shape of the likes of Fresh Meat, plus another feature outing, The Pervert's Guide To Ideology and a raft of box sets too. 4DVD's Karla Berry said: "Our line up comprises quality over quantity and we are confident in achieving the No.1 spot in three separate genres; TV, Special Interest and Music. We are planning high impact media combined with talent led PR campaigns from launch right through to Christmas to capitalise on the strength of our line up this Q4." For more, see our website, where we've got a full look at 4DVD's line-up going up shortly.
More Q4 and other material now and Eureka's Masters Of Cinema imprint used its by now well-trodden route of taking to social media to unveil its line-up for October and November. Its Twitter accounts, both parent Eureka and for the MoC imprint, revealed a slate that, as it proudly notes, takes in titles from six different countries and spans almost 70 years, with silent films, Hollywood classics and world cinema all present and correct. October sees Howard Hawks' legendary Red River, starring John Wayne and Montgomery Clift arriving, as well as a world-first Blu-ray bow for Fritz Lang's Dr. Mabuse, Der Spieler and a box set of films from noted Japanese helmer Kenji Mizoguchi. November sees a new restoration of FW Murnau's vampire classic Nosferatu on the back of Eureka's Halloween-timed theatrical re-release, as well as the first multi-film release in an ongoing partnership with Martin Scorsese's World Cinema Foundation. The Foundation is aiming to preserve films from around the globe and is a particularly noteworthy deal for the UK independent. As Eureka md Ron Benson said: "Among other highlights, it is a real privilege to establish a new partnership with Martin Scorsese's World Cinema Foundation in the US, and to continue through all of our releases to be part of a worldwide cinephile community dedicated to preserving and celebrating the treasures of more than a century of cinema."
---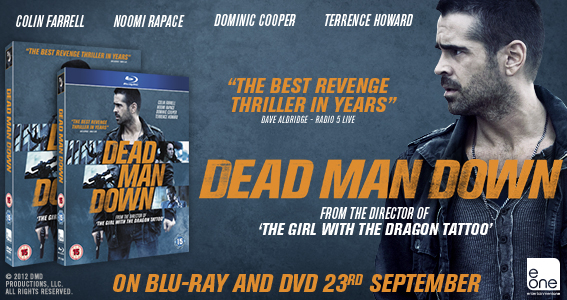 ---
Koch Media, a company we've written plenty about in recent weeks, has also unveiled its slate for Q4, in what promises to be a busy time for the ambitious company. October starts on the 14th for the company, with the release of horror sequel V/H/S-2, which follows the same horror anthology formula as the first and boasts the involvement o the likes of highly-rated director Gareth Evans. It too is airing at FrightFest, with Evans and another helmer, Gareth Evans promising their support too. A week later comes another impeccably cast outing, with Greg Kinnear and Jennifer Connelly starring in this romantic comedy cum drama about the trials and tribulations of a family over the course of a year. On the same date, albeit wildly different, is The Complex, directed by Hideo Najata whose filmography already includes the likes Ringu and Dark Water. Into November comes Pinocchio, a family-friendly animated take on the classic fairy story, before its back to horror with seasonal shocker Silent Night. The year ends with a home entertainment release for its recent high profile theatrical release, The Frozen Ground. Koch Media's head of home entertainment Jamie Brewer said: "We are

are proud to present Koch Media's Q4 slate. The titles are varied; ranging from cult horror V/H/S-2 to hero titles such as romantic comedy Stuck In Love and real life thriller The Frozen Ground. The variety of our Q4 slate demonstrates Koch's current strength in depth, and with some innovative digital/physical release strategies planned this quarter should further cement our growing foothold in the industry. It is an exciting time for Koch's Home Entertainment division, and we look forward exceeding expectations as we move into 2014."
eOne continues with its heavy release slate, with Monday seeing the release of All Stars, another title targeting a younger audience from the prolific and profitable Vertigo production powerhouse. Commenting on its release, eOne's Dan Gilson said: "Our campaign for All Stars is looking in great shape. With a comprehensive media campaign hitting TV, online and press and great support from our retailers, All Stars is set to be the ultimate back to school purchase and deliver some strong numbers."
---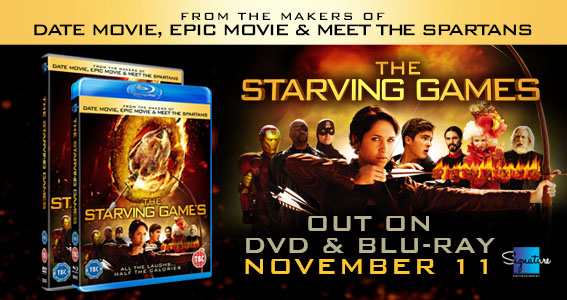 ---
Aimed at a slightly more grown-up audience is eOne's forthcoming actioner Dead Man Down, which teams Colin Farrell with Noomi Rapace and comes with all the right credentials for genre fans. It will be supported by a campaign that includes TV advertising. Commenting on the release, eOne's Louisa Mitchell said: "Dead Man Down is an action packed revenge thriller from the director of the original Girl with the Dragon Tattoo, Niels Arden Oplev and stars Colin Farrell, Noomi Rapace, Terrance Howard and Dominic Cooper. Packed with explosions, car chases, shoot outs and an adrenaline fuelled finale, it will really appeal to a mainstream action audience. Our integrated marketing campaign will feature TV, online and press and will be supported by a perfectly targeting promotion across 400 Burton stores."
Outside of all the Breaking Bad brouhaha, one of the most-talked about series of the year has been Hannibal, which has drawn strong ratings, a loyal audience and plenty of online chatter on its way to becoming one of 2013's best new programmes. Interesting to note too that its imminent home entertainment bow (it arrives on September 2) comes courtesy of Studiocanal, which could see the company, now enjoying something of a strong run of success (see last week's newsletter), move more into the world of TV. "We're incredibly excited about releasing the first season of Hannibal," said Studiocanal's Will Attard. "A series of this calibre with such as strong cast and high production values doesn't come around often so we're very pleased to be working on it. The series has garnered strong viewing figures during its run on Sky Living and picked up some very encouraging critical acclaim along the way. When you put this together with the strength of the Hannibal brand, it shows good signs for us in being able to establish a new and high quality TV series offering for the home entertainment market. With the prospect of a second series and beyond, Hannibal could prove to be a promising commercial opportunity, and we're hoping that the critical acclaim and strong viewing figures convert to solid DVD and Blu-ray sales."
---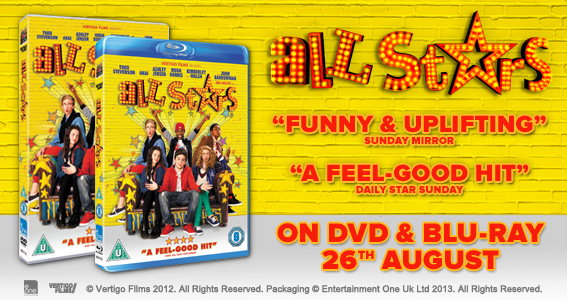 ---
Acquisition news now, and Anchor Bay has been on the trail again, hooking up once more with one of the country's most prolific and commercially-minded producers, Jonathan Sothcott, whose CV offers an impressive roster of successful limited theatrical and DTV titles. Next up from his Richwater Films imprint is Assassin, and this week he's announced that not just will the film reunite brothers Martin and Gary Kemp for first time since they appeared as The Krays in the film of the same name, but that Anchor Bay has picked up UK and Australian rights to the film, which is due in 2014. The Kemps, formerly in Spandau Ballet, of course, will appear alongside Danny Dyer, the man who launched scores of home video sales. Anchor Bay's acquisitions director Rod Smith said: "I am incredibly proud and excited to be continuing our partnership with Jonathan Sothcott's Richwater Films. Having seen the career defining performance from Danny Dyer and the amazing ensemble cast in the excellent action thriller Vendetta, which i genuinely believe will see Danny Dyer retain his crown as the undisputed king of British film, I had no hesitation in agreeing to work with Jonathan again on Assassin. It is tribute to Jonathan's drive and passion that he has managed to accomplish a major coup in reuniting the Kemp brothers for the first time since the 1990 crime classic The Krays. The media response within the first 24 hours has been phenomenal and everybody involved in this project knows that we are on to something very special here. I can't wait for the production to begin and hope this film will be the next in many successful Anchor Bay/Richwater Films collaborations." Commenting on the film, Sothcott said: "The Krays is one of the best-loved British films of all time, an untouchable classic that only a lunatic would remake, but at the core of that movie are the fantastic performances of Martin and Gary. Reuniting them for Assassin is a real coup, a dream come true, and I know their army of fans are going to love seeing what unpleasant plans they have for Mr Dyer." The news already earned Assassin plenty of publicity this week, a good pointer as to its potential pulling power for when it arrives in 2014.
Independent Kaleidoscope has also been busy, picking up the UK rights to family 3D animated movie Khumba. The film, which follows a half-striped zebra who wants to earn his full stripes, features the voice talents of as diverse as Steve Buscemi, Catherine Tate, Liam Neeson and Laurence Fishburne. The film is due to air at the forthcoming Toronto International Film Festival. Kaleidoscope md Spencer Pollard said: "We are very excited by the acquisition of Khumba. It's a very well made 3D family film with stellar voice talent. We look forward to theatrical release of the film for February half term and a summer DVD release next year."
---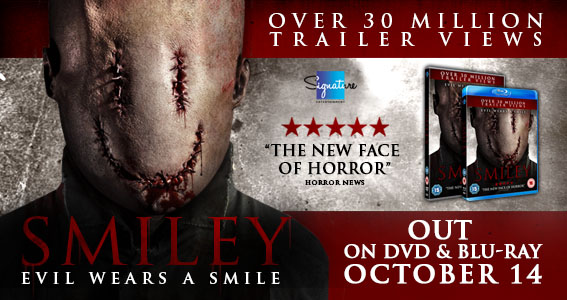 ---
After turning the Nordic Noir genre into a hugely successful video brand, Arrow Films is now turning its attention towards Germany for the launch of a major new series. And it has pulled off a coup with Generation War, which will become the first foreign language series to premiere on BBC2 for more than a decade. It is effectively a German equivalent of Band Of Brothers and has drawn record figures and sparked a national debate in the country. Arrow picked up all rights to the series and sold it in to BBC2 directly, an interesting route that allows it to plan its subsequent home entertainment release around transmission too. It's a strategy the company is keen to continue, with the likes of The Legacy, from the same production house as The Killing and Borgen, due to be sold in to broadcasters in the coming months. Arrow's Alex Agran said: "Arrow Films and the BBC have a long heritage of working together and we are thrilled to have the BBC as the perfect broadcaster for this superlative series."
Nominations for the Screen Awards were unveiled this week and we've been having a perusal through the shortlist, which makes for some interesting reading. There's a DVD campaign of the year category and Lionsgate dominates the list, with three of the five nods, for its work on Magic Mike, Keith Lemon The Movie and The Hunger Games, with, at the opposite ends of the scale, Metrodome for St George's Day and Warner for The Dark Knight Rises are also in with a chance. Other noteworthy categories and nods include vod campaign of the year, with The Horror Show for its Short Stack activity, BT Vision for its Amazing Spider-man activity, Peccadillo for The Year Dolly Parton Was My Mom and Film4 for its work with A Field In England all in with a shout. Interesting to note that A Field In England and its multifarious partners picked up a slew of nods, including best trailer, artwork and online campaign. Network's NO, for its work with Amnesty International, picked up a best partnership nomination. And in the distributor of the year category, everyone from the likes of Arrow, Dogwoof, Peccadillo and Picturehouse were all in there alongside bigger operators such as Lionsgate, Universal, Paramount and Fox. And we certainly think that 4DVD and Picturehouse's event for The Stone Roses Made Of Stone should triumph in the Premiere Of The Year category. Worth noting too, that there is an esteemed list of industry types involved in the judging panel, giving the awards, which take place later in October, some real credibility. Good luck to all concerned.
---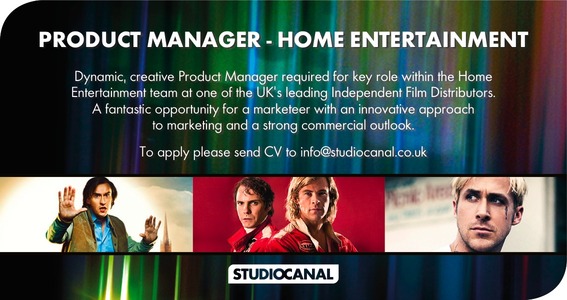 ---
We've already talked about a clutch of eOne releases, but ever since we were first passed an early screener of The Rise many months ago, we've been raving about it; it's just the kind of film The Raygun was set up to champion – independent, British and the kind that deserves to succeed. It's due on September 30 from eOne and the company is getting right behind it too. We'll let the company's Ellie Davies take up the story: "The Rise stars a host of credible and current talent including Oliver-award winning actor Luke Treadaway, and Game Of Thrones' Iwan Rheon, alongside Matthew Lewis, Gerard Kearns, Vanessa Kirby and Timothy Spall, The Rise is the directorial debut of Rowan Athale, creating lots of buzz on both sides of the Atlantic, and has been described as 'a strong contender for British film of the year'. The film will be released in Cinemas on a shortened window, followed by a DVD release at the end of September, and the launch will be supported by a full national PR campaign, outdoor and TV advertising and a heavy online presence."
"It will be the vehicle for extending the presence of Blinkbox, and Tesco will go heavily for it as a hub for all sorts of media, so expect Blinkbox to include more songs and to include books as well.
I'd be surprised if it is not Android-based so as to make the most of the apps store.
The big question is whether Tesco will go for a very shiny top spec and sell at a loss to make money on content, or a bare bones one where it won't have to sell much on top."

Analyst Clive Longbottom on the news that Tesco is set to launch its own tablet device before the year is out.
---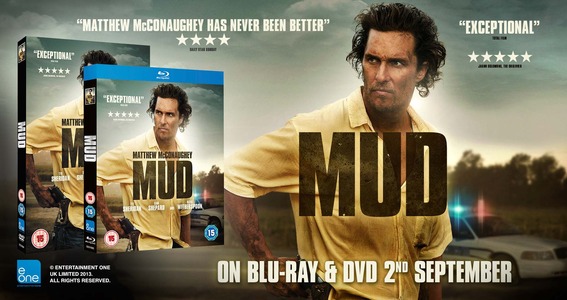 ---
AT THE MOVIES
Kick-Ass 2 and Planes were slugging it at the top of the UK box office charts, who was number one depends on whether or not you take previews into account or not (we noticed DIsney trumpeting the latter as the country's number one film in TV spots this week). Universal's comic-book sequel took £2.48 million in its opening frame, while the Mouse Houe's tale set within the Cars universe took £1.74 million. 2 Guns entered at number three with £1.42 million.
We've talked earlier about Ricky Gervais and his newest character Derek. Well, now it appears as if the comic could be poised to return to the creation that made his name in the UK, David Brent. For Hollywood Reporter has this week noted that Gervais has hinted at a big screen outing for the former Wernham Hogg regional manager. Brent has resurfaced this year on Comic Relief, as well as starring in a series of instructional guitar tutorials on YouTube. These, Gervais has said, would form the launchpad for a film that would follow Brent's attempts to make it in the music business. Given the current number one box office success of Alan Partridge Alpha Papa, it's a logical step…
More TV-related news and a host of big Hollywood names are this week said to be developing pilots for TV shows. Ben Stiller is chief among them, developing a series entitled Big Time In Hollywood Fl, which follows two brothers who are would-be filmmakers. Seth Rogen's at it too, with an animated series about Bigfoot based on a graphic novel series. He'll be providing the voice for Sasquatch and said: "This will be the greatest show about an animated Bigfoot ever made."
But arguably the biggest television news is the announcement that eOne is developing a TV series based on Sylvester Stallone's seminal Rambo character. It's not clear whether or not Sly will continue his career resurgence by appearing as the titular Vietnam vet, or how deep is creative involvement will go, but it's certain to be a keenly anticipated series.
Oh, and by the way, Ben Affleck will be Batman. Like you haven't read that anywhere else…
SITE OF THE WEEK
Not quite a site, more app of the week, but Universal has put together an interesting promotional activity using the Blippar app. Anyone with the app pointing it at the sleeve for the Tom Cruise starrer will get a whole host of content, including previews of the film and more. Have a look at what it does here, on this excellent YouTube clip…