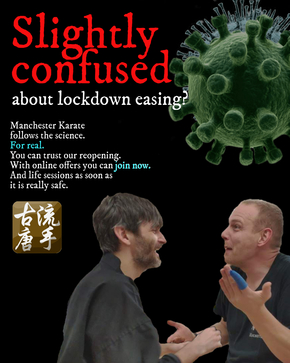 Getting out of lockdown and back to regular training in the dojo is a slightly confusing task. We will follow the science, and we will take care that training with us is really safe. 

To make that possible, we started The Online Dojo, where you can find all kinds of Zoom trainings - and offers that will stay with us even after Covid19 has left us. 


 
Kata Special - new offers
There are plenty of new Kata Special offers as well. Find out more here: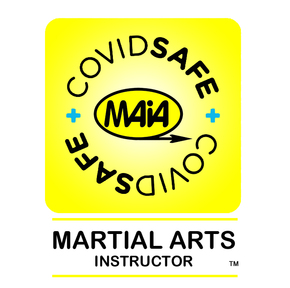 We are now all certified CovidSafe Martial Arts Instructors - as part of our preparation to end lockdown, whenever that will happen.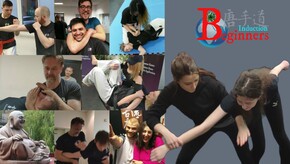 The Lockdown Induction
The Lockdown Beginner's Induction is a great offer that starts online and then continues for the same price until the end of the year when lockdown ends. If you have friends who always wanted to try Karate - this is the best time.