BOND'S LATEST GADGET: WINDOW CLOSER
APPLE, FACEBOOK SPENDING BIG
GUARDIANS SWEEP THE GALAXY…
…RETAIL RESPONDS TO VOL 2 SALES
MOMENTS AIMS FOR CATALOGUE BOOST
EBAY MAKES A BID FOR MORE FILM SALES
…AS PIRATES ARE BACK ON AIR
LIONSGATE UNVEILS Q4 SLATE
MUNCHAUSEN CELEBRATES BY PROXY
RAISING HELL FOR ANNIVERSARY
STUDIOCANAL FIGHTS ON THE BEACHES
GOVERNMENT'S PIRACY UPDATE
QUOTE OF THE WEEK
TRAILERS OF THE WEEK
---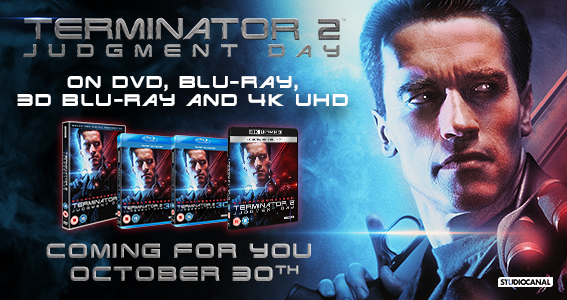 ---
If you can't read this newsletter or see the ads, please click here
It Was A Good Week For... Guardians Of The Galaxy Vol 2 is rocketing, or Rocket Raccooning, up the charts…
It Was A Bad Week For… Illegal streaming on the rise and is now "mainstream" says government…
We at The Raygun were chatting about the state of the business during the summer months, and, as it often does, the conversation tuned to the window between theatrical and home entertainment. Something has to give, we suggested, the exhibitors are going to have to accept shorter widows or day and date soon. "You know what will collapse the theatrical to DVD window?" our companion asked. "It'll be when an Amazon, an Apple or a Netflix bid to get the rights to James Bond. They'll want to screen it day and date, or near day and date with the theatrical. And the exhibitors won't want to turn down the Bond money." We're paraphrasing here, naturally, but the gist was, once the exhibitors accept something like 007 with a shortened window, then it will be curtains for the windows. It's not a raft of smaller films that will cause the change, it will be one biggie, was the thinking. So it's with great interest we've read this week that two of that trio, Apple and Amazon, are said to be in talks with 007 producers Eon and MGM now that existing distribution deals are coming to an end. It may not happen, but the fact these conversations are taking place makes for a fascinating prospect. Warner is said to be favourite to close the deal among the traditional distributors, but it's well worth keeping an eye on…
This story comes as numerous stories swirl around about the likes of Apple and Facebook, both of whom are reported to have earmarked $1 billion apiece to invest in programming, or content. Both have deep pockets and are looking to attack Netflix and Amazon's content-based dominance. As one expert, UTA's Yale Chasin, noted: "Apple is the biggest digital outlet for movies, so I think they are always present in the conversation whether they're upfront or behind any other distributor out there that's turning to them for real control in the digital market."
Last week we talked about Q4 and the prospects for the crucial new release sector in the run-up to Christmas following the summer box office. Confused reporting has suggested that this summer's theatrical receipts in the UK were as dire as other territories, when this is far from the case. And here's word from BASE, talking about its hopes for the Q4 season. Chief executive Liz Bales said: "We've seen a diverse and exciting slate of summer blockbusters this year with domestic productions proving the most lucrative overall at the box office. With figures from comScore pointing to increased admissions for theatrical across the first seven months of the year (compared to 2016), we're reminded that more than ever audiences still crave for that big screen experience. With the release of many highly anticipated titles confirmed for Q4 including It, Blade Runner: 2049 and Star Wars VIII: The Last Jedi we can expect a high turnout for the cinemas. The picture looks even more exciting when we turn our heads to the home entertainment potential, with big releases like Dunkirk, Spiderman: Homecoming and Despicable Me 3 all scheduled for the Q4 gifting season. Research from our partners at Kantar show that browsed and impulse purchasing accounts for 44 per cent of all in-store spend on new film releases, cementing the important role high profile disc titles still have at retail. Furthermore, based on last year's figures we've seen that out of the 30 biggest titles (based on first week sales), 10 came from releases out in the last eight weeks of the year. If this trends continues we can expect a lucrative end to the final quarter."
---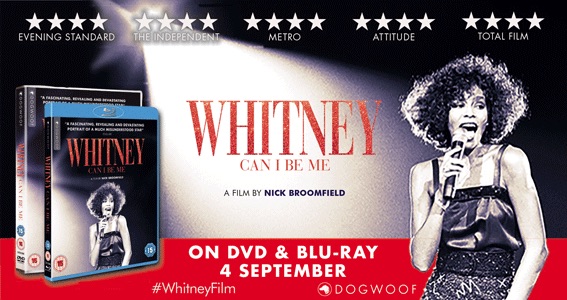 ---
And so on to this week, and, as noted here last week, the proceedings thus far have been dominated by Guardians Of The Galaxy Volume 2. One of the first of the summer biggies out of the blocks at cinemas, it is similarly one of the first of this season's crop to arrive on home entertainment formats. Following its record-breaking digital performance (director James Gunn recently noted on Twitter that it was the major's biggest week one digital release in the US), it has now proved to be a winner on its physical home entertainment release in the UK. It shifted 217,000 in its first few days on sale according to the Official Charts Company's midweek bulletin, 10 times more than its nearest competitor – ironically a box set featuring the Marvel sequel and its predecessor. Disney's campaign had aimed to target both those who knew about the film already (through digital ads among other elements), as well as targeting families, with TV, more digital, radio and social media activity. PR included an event for influencers as well as a screening in the London Science Museum as part of its late night sessions.
Meanwhile, retailers are pleased with the results. The title added something to stores we visited this week, and it's given the opportunity for plenty of themed in-store displays. And, coupled with the first big games release for what seems like an eternity, Destiny 2, it's brought a bit of excitement into stores as well. Commenting on its performance thus far, Sainsbury's Andy Chatburn said: "We are delighted with the performance of Guardians Of The Galaxy 2. It looks on course to land ahead of forecast which bodes well for the forthcoming lead new film releases."
We popped up to our local Sainsbury's earlier this week, and as well as checking out the Guardians Of The Galaxy Volume 2 fare, it was good to see Warner doing its bit to revitalise the catalogue market, as this week its Iconic Moments returned to the shelves. The range, which features newly designed sleeves, all individually numbered, which play up to the heritage of the titles featured, with a strong, distinctive collectable feel to them. The range initially launched a year ago, with Warner this week adding to the range with a further raft of biggies, taking in everything from Citizen Kane and Singing In The Rain to Mars Attacks and the first outings in Lord Of The Rings and The Hobbit series, by way of A Clockwork Orange, Bonnie And Clyde and Bullitt. The new 17 titles are added to a the initial range of 24 launched under the Iconic Moments banner. They look a treat – check our Twitter for some images of them in situ – and are a strong attempt at breathing new life into the sector. Commenting on the range, Warner's head of catalogue Colin Thomas said: "This carefully selected collection collates some of our most celebrated, ground-breaking and 'quote-able' cinematic moments of all time. We're delighted with the response from our retail and digital partners and its thrilling to see the collection get the space it deserves in store."
Back to the charts, and Guardians Of The Galaxy Volume 2 is leading the way by some distance, and, with the aforementioned box of both Guardians Of The Galaxy films sitting and number two, and Warner's DC TV series The Flash: The Complete Third Season landing at number three, the upper echelons of the Official Charts Company's midweek bulletin have a a distinct comic book feel. Elsewhere, eOne's A Dog's Purpose, featured here last week, is at number four, Supernatural, now in its 12th season, is a new entry at 10, with, a little further down, another eOne new release, The Promise, at number 17 and, just below that, Mindhorn at 18. The second outing for Narcos from Arrow is at 31, with, two places below that, The Hunter's Prayer at number 33.
---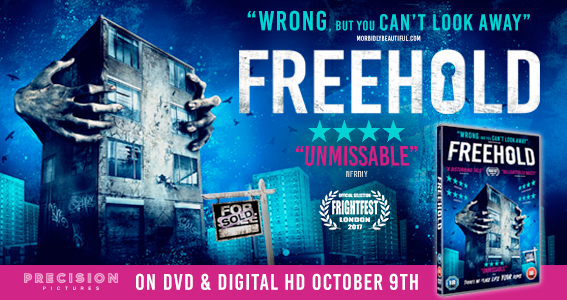 ---
On the retail side, eBay has this week signalled its intention to become a major player within the home entertainment sector, launching its own dedicated hub in its website, the Entertainment Shop. It's aiming to offer up new, catalogue and previously owned titles, from itself working with studios and distributors as well as other existing sellers such as Zoom and Entertainment Alliance, both of whom are improving their offers alongside eBay's. It will offer lower listing fees, improved user experience and marketing and advertising opportunities built around new release offerings. eBay said physical media is till strong on its site – in the year to the end of July 2017, there were 65 million searches on its UK site for physical film and TV product, with 13 discs, be it Blu-ray or DVD, sold every minute. eBay UK vp Rob Hattrell said: "We want to be THE destination for physical media in the UK driven by best value, unrivalled inventory and competitive seller fees. The first item ever sold on eBay UK was a Scorpions CD in 1999 for £2.89 and now we are home to some of the world's largest suppliers of books, music, film and games. The launch of The Entertainment Shop is a natural progression for eBay that will offer brands and sellers of all sizes the opportunity to capitalise on the UK's enduring appetite for physical media."
We're currently in the middle of what is a big week for homegrown TV, with a raft of heavy hitters arriving on screens, most of which will be making their way to DVD in the coming weeks. All are being heavily promoted and, of the ones that have aired so far, the British viewing public are taking them to their hearts. The big six heavy hitters include three returning programmes, Doctor Foster (BBC Worldwide), Cold Feet (ITV) and Safe House, with a trio of new series coming in the shape of Tin Star, which made its debut on Sky Atlantic on Thursday night and a brace on Monday night – Rellik, on BBC1 and Liar on ITV – all due from Dazzler. Commenting on the titles, commercial director Paul Holland said: "a priority for us in 2017 was to develop our slate of big drama shows and we think we have three of the very biggest here with still many more to come later in the next three or four months. Tin Star is a 10-part series set in a stunning Canadian small town, but when reformed alcoholic cop, played by Tim Roth arrives, everything changes, quiet and sleepy turns violent and sinister. Both Rellik and Liar are new prime time drama's written by The Williams brothers who penned the brilliant, The Missing. You won't be able to take your eyes of Rellik (Killer backwards) as the story starts at the end and works it way back over six hours to where it all started, a dark and gripping drama viewers will have to concentrate on. Rellik stars Games Of Thrones and Fortitude's Richard Dormer. Dazzler's third new drama, Liar, is the story of family love and insidious corrosive deceit. Supported by outdoor advertising and saturation trails and press coverage, this will grip the nation. Liar stars Joanna Frogget (Downton Abbey) and Ioan Gruffudd (Hornblower)."
Meanwhile, currently going down a storm on BBC3 online and on its repeats on BBC1, is another Dazzler property, the rather excellent People Just Do Nothing. As regular readers know, we're huge fans of this mockumentary which looks at the lives of the key men behind a west London pirate radio station. And Dazzler is currently warming up for the release of this, the fourth and mot popular outing for the show, which has become a bona fide phenomenon. Commenting on the release, Paul Holland, proclaiming himself as "Dazzler's Head of Grime, Beats and House" for this release, said: "This BAFTA award winning show has done for Garage Music what the remote controlled door opener did to the conventional Garage – opened it right up. This time its war as Kold FM a rival pirate station challenge their airwaves and Grinder, Steve and DJ Beats and manager Chabuddy G have to fight back. The Kurupt FM crew who have been bigging it up all summer at the likes of Glastonbury, Latitude, V and Creamfields and many many more festivals. Series 4 will arrive in very suspicious circumstances on DVD and digitally in October backed by a massive social media campaign which will ultimately end in world domination for Kurupt FM."
---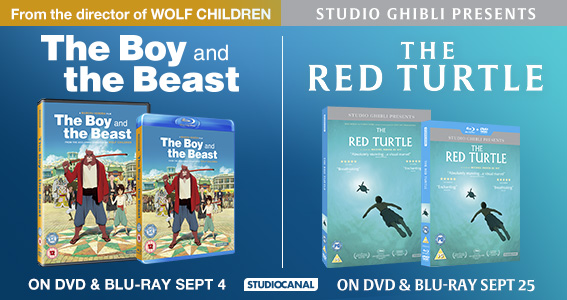 ---
The Q4 season is in full swing, and we've been speaking to Lionsgate about its forthcoming slate. It's ended the summer at cinemas on a high thanks to the recent success of The Hitman's Bodyguard and it's got an impressively diverse slate of titles for the last three months of the tear, as outlined by the company's Beth Hall. She said: "Q4 brings an array of fun and exciting titles for Lionsgate Home Entertainment including the visual spectacle, Valerian And The City Of A Thousand Planets; the lively action comedy, The Hitman's Bodyguard and the thrilling The Limehouse Golem. Valerian will be supported by a strong campaign aiming to bring to life the visually enticing world created by Luc Besson. Through impactful media and collaborating with YouTube, influencers and the edible cinema, we will make Valerian the must-own film this Christmas. The Hitman's Bodyguard will utilise fun and engaging content to bring to the forefront the hilarious bromance and capitalise on the cast's popularity. The Limehouse Golem is releasing in cinemas today and for home entertainment we will continue to position the film as the perfect whodunnit London thriller, targeting our ABC1 audience with gothic creatives. Q4 will also see biopic legend Tupac return to our screens in All Eyez On Me with a publicity campaign heavily focussing on Tupac's life with editorial features and content as well as engaging hip-hop and R'n'B fans through promotional events, activities and partners. Jonathan Teplitzsky's Churchill will also be supported by campaign targeting our older, ABC1 audience through TV, press, digital and publicity showcasing the brilliant British cast in this great drama of British icon, Winston Churchill."
Boutique independent label Second Run recently celebrated its 10th anniversary, an impressive feat for the imprint, which specialises in foreign language fare and is mining a rich seem of acclaimed films from eastern Europe and beyond. It's marking its second decade at the forefront of world cinema with ongoing screenings at London's ICA Cinema and the label has scored something of a coup for its next event supporting its latest release. It will be airing Karel Zeman's The Fabulous Baron Munchausen, aka Baron Prášil, the Czech original of the folklore classic, in its own stunning 4K restoration. The title, released on Blu-ray and DVD at the end of July, has been acclaimed as the label's best yet, "an incredible release [according to DVD Beaver]… this has our highest recommendation" and "an injection of pure movie heroin" (Sight & Sound), and the screening, on September 13, will be introduced by none other than Terry Gilliam, who made his own take on the legend earlier in his lengthy career - tickets are available from the ICA website. Commenting on the release, Second Run's Chris Barwick said: "We're delighted, amazed and excited that the great Terry Gilliam is coming along to introduce this remarkable film which he holds very dear – as de we." Next up after that for the label is the release of Pere Portabella's Vampir Cuadecuc, with Christopher Lee and Soledad Miranda, which looks at the making of Jess Franco's 1970 film Count Dracula and uses the bloodsucking legend as a metaphor for Franco's regime, due on September 25; followed by the controversial 1967 Czech film Witch Hammer based on notorious 17th Century witch trials, in October. More on the ICA event here.
It's the 30th anniversary of Hellraiser this year (gasp!) and expect another burst of interest in the classic horror franchise, as Arrow Video, the current home of Clive Barker's Pinhead and pals, has joined forces with like-minded operators to celebrate the birthday in style. It has teamed up with Mondo, the US-based poster, soundtrack and merchandise operation, creating new artwork for the film. The new image will be used on a special Steelbook of the film, through Zavvi, on a new vinyl soundtrack edition of the soundtrack, and on a poster given as part of the ticket price for a special birthday screening of the film at the Prince Charles Cinema. All the activity takes place in October and Arrow Video's Mike Hewitt said: "We are incredibly pleased to have teamed up with Mondo to share Matt Ryan Tobin's new Hellraiser artwork across both our Steelbook and their soundtrack and poster. Mondo's soundtrack will be launched at a special 30th Anniversary screening of the film at the Prince Charles Cinema on September 25 (30 years to the day after the cinema showed the film for the very first time), screening from an original release 35mm print we have sourced. The collaboration has been a very positive experience for both brands, and both Arrow Video and Mondo are already looking at further partnerships moving forward. Along with the Steelbook, Arrow will also be re-releasing Hellraiser in cinemas from October 13, with the ability for cinemas to book either the DCP or the 35mm print for Halloween shows throughout the month." For more info on the launch screening, see here.
---
---
More on Hellraiser, and here's Mondo label manager (and Death Waltz Records founder, former HMV and Rough Trade staffer and the man who helped launch Record Store Day in the U), Spencer Hickman, on the soundtrack, he said: "Even though the film was a low budget horror with a first-time director, Hellraiser towers over just about every other horror score recorded in the '80s. We are thrilled to be releasing Hellraiser in conjunction with Lakeshore Records for its 30th anniversary. This fully remastered sonic assault will tear your ears apart." Such is the love for the film – and the accompanying artwork – that the exclusive Steelbook has already sold out at Zavvi. It further cements the retailer as the go-to place for Steelbooks, and, increasingly as we've noted here previously, for the kind of artwork that Mondo, Arrow and their ilk do so well. As the company's Steve Cook said: "Hellraiser is a title we have wanted to release as a Steelbook since we saw the success of Arrow Video's Hellraiser Scarlet Box Blu-ray last year, so to be able to launch it as part of a wider collaboration between Arrow Video and Mondo showcasing the Matt Ryan Tobin artwork has been amazing."
Also on the event front, more detailers are emerging about Studiocanal's forthcoming plans for its next biggie under the Vintage Classics banner, Dunkirk. As revealed here recently, the September 25 Blu-ray and DVD release will be preceded by special screenings on the beach at Camber Sands, the location for much of the shooting of the film. Wayne Hemingway's Vintage By Hemingway organisation is involved, with music before the screening, as well as shorts of the original filming introduced by star John Mills' daughter Hayley, with period vehicles and actors in costumer adding to the sense of occasion. Hemingway said: "We are really excited to be bringing some of our favourite Vintage performers along to what promises to be an unforgettable couple of evenings on the South Coast. Join us as we attempt to recreate some of that famous Dunkirk spirit, culminating with a truly unique screening experience on the beaches of Camber Sands." Mills added: "I remember as a small child coming to Camber Sands with my brother Jonathan to watch our father shoot the movie Dunkirk. There appeared to be hundreds of soldiers on the beach, it was grey and cold, and it was shot in black and white. I'm very excited to see the film after so many years, and even though there was no such thing as CGI in those days, I'm sure it remains tremendously stirring and full of emotional impact." There are screenings on Wednesday and Thursday, September 20 and 21, ahead of the Monday release.
And some news on another big event, in the shape of the the forthcoming HMV Legends Of Football dinner, due to take pace at the Grosvenor House Hotel on October 2. And ahead of the big Nordoff Robbins charity fundraiser, which this year honours former Liverpool and England star Steven Gerrard, chairman of the event, former HMV supremo Brian McLaughlin, has announced he is stepping down from the role. He's been involved for 22 years, but is retiring, making way for Sky presenter Geoff Shreeves, who will take up the baton in 2018. Speaking to The Raygun, McLaughlin said he was spending more time abroad, and couldn't give it 100 per cent. "But," he added, "I would only contemplate it because Geoff accepted it. I can put my feet up, knowing Geoff is running it. A lot of people I've credit to the organising committee for what we've done, but it wouldn't have happened if we hadn't had Geoff involved from day one." Shreeves said: "What an honour to follow Brian as Chairman of the Legends of Football, and, working alongside the rest of the Fundraising Committee. Brian and other founding member Steve Knott, who is also stepping down after the best part of 22 years devoted service, leave an incredible legacy and we are profoundly in their debt for all their time, energy and remarkable generosity of spirit. Football icons ranging from Sir Stanley Matthews to Sir Alex Ferguson and David Beckham to Pelé honoured, and crucially over £7m raised to date for Nordoff Robbins and its vital music therapy work. Thank you so much Brian and Steve – we'll do our very best to fill your shoes, and we look forward to making this year's event honouring Liverpool legend Steven Gerrard one of the very best to give you the send-off that your incredible commitment and achievements so richly deserve." And, as McLaughlin added, he'll still come along to the awards, rated by no less an expert than Sir Alex Ferguson as the "best charity dinner in the football calendar". He concluded: "I wouldn't miss it for the world." Tickets and more details are available here.
This week saw the government publishing its annual report into IP crime and enforcement, the state of the nation look at piracy and counterfeiting not just in our industry but beyond. In his introduction, Giles York, the chief constable of Sussex police, said: "Key trends identified as coming to the fore since last year's report include use of auction sites and other online sales platforms, especially Facebook Marketplace and Instagram, to bring counterfeit goods directly to consumers, often facilitated by smartphone apps. Fulfilment houses are being used as a method for organised crime to facilitate importation of counterfeit and unsafe goods alongside legitimate goods. They are used to bypass UK legislation and border checks, concealing the country of origin to UK consumers or for export into Europe. Online, a trend of illicit streaming devices has been highlighted as another emerging threat from last year and has developed to mainstream products in some parts of the UK, undermining the creative industries involved in bringing Films and TV shows to market." Later the report noted: "Illicit streaming devices, which were highlighted as an emerging threat in last year's IP Crime Report, have become mainstream products in some parts of the UK, and the subsequent threat to those working to create, produce, distribute and sell films and TV programmes is enormous. The Alliance For Intellectual Property has called for changes to legislation to deal with this specific area of criminal activity alongside consumer awareness campaigns and training and advice for law enforcement agencies and prosecutors." The report further praised the work of the likes of PIPCU and its infringing website list, as well as the Industry Trust and FACT. In the case of the latter, it highlighted how illicit streaming was up almost 30 per cent, with 70 per cent of active ongoing FACT cases relating to illicit streaming devices. The previous year saw less than one in five complaints relating to streaming, a figure that rose to almost half the following year. Almost two thirds of reports to FACT were of online copyright infringement, up from just under half, while just over a third were of DVD counterfeiting, a massive fall.
---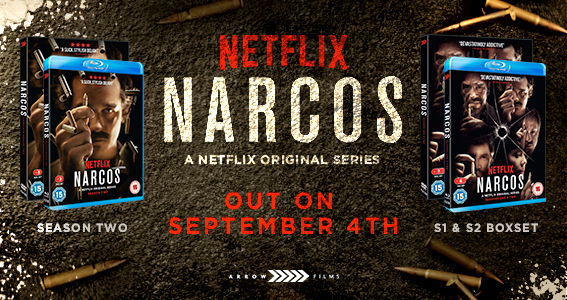 ---
"Game of Thrones has become one of the biggest global entertainment phenomena of today and activity across piracy networks has been totally unprecedented. It's no secret that HBO has been plagued by security breaches throughout the latest season, which has seen some episodes leak before broadcast and added to unlicensed activity. In addition to the scale of piracy when it comes to popular shows, these numbers demonstrate that unlicensed streaming can be a far more significant type of piracy than torrent downloads. At MUSO, we look at all types of piracy, not just torrents, and that is why these numbers have been illuminated. It's time to acknowledge this audience; we should view this as an opportunity to understand the bigger picture."
MUSO ceo on its figures that show Game Of Thrones Season 7 was pirated more than 1 billion…

AT THE MOVIES
American Made held on to the top slot in the UK box office chart in its second weekend, ending the first weekend in September with more than £3 million in receipts. The only new entry in the top 10 was The Limehouse Golem, with £371,412 in its opening frame. Keep an eye out for God's Own Country, just outside the top 10 but with a strong screen average. And It is coming up fast on the outside lane…
And mention of Stephen King's creation Pennywise in It brings us on to the fact that, with the film barely out of the blocks, it's emerged that a sequel is already on the way. It appears as if writer Gary Dauberman has now started work on the next film. News that he's penning a new script proves there's no clowning around…
Big news of the week was another sacking at Star Wars, as it was announced that Colin Trevorrow has exited the as yet untitled instalment due after The Last Jedi. No word yet on who will replace him on Episode IX…
This week's trend, of you're looking for one, is old films being made into spin-off TV series. Currently up for small screen adaptations are LA Confidential and One Flew Over The Cuckoo's Nest…
Here's some reading for you, The Raygun's own Tim Murray on The Evil Within, out this week from Screenbound
There's snow business like snow business…
More from the King factory…
Forthcoming from Signature…
To subscribe to The Raygun newsletter, please email

info@theraygun.co.uk
with subscribe in the subject matter
To unsubscribe, email

info@theraygun.co.uk

with unsubscribe in the subject
For editorial or advertising queries, contact

tim@theraygun.co.uk