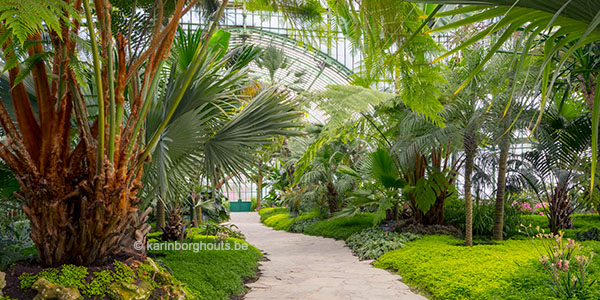 Royal Greenhouses Laeken © Karin Borghouts


NEW PHOTOBOOK ROYAL GREENHOUSES LAEKEN (BE)

At the time of their construction (1874-1905) the Royal Greenhouses at Laeken (Brussels) were quite exceptional owing to their scale, the modernity of their architectural design in glass and metal, and the unique botanical collection that they housed. They remain a remarkable monument even in the 21st century: simultaneously grand and refined,  exotic and functional, exuberant and harmoniously composed. And the botanical collection remains unique to this day thanks to its size and diversity, and thanks to the rarity and beauty of many of its trees and plants. The complex can only be visited during a three-week period in April - May each year, when most flowers are in full bloom. A new photobook is published in April 2019 with new photographs by Karin Borghouts and unpublished archival photographs and drawings of the Belgian Royal Palace.
The Royal Greenhouses of Laeken

Text by Irene Smets en Baudouin D'Hoore
Photography by Karin Borghouts and archival images

Hardcover, 280 x 240 mm, 144 p, in four languages
Launch April 2019
Dutch: ISBN: 9789085867937

English: ISBN: 9789085867951

French: ISBN: 9789085867968
German: ISBN: 9789085867975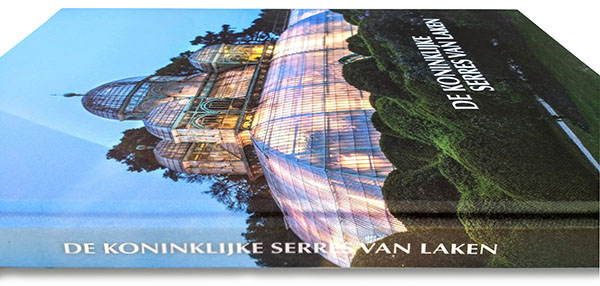 Book The Royal Greenhouses of Laeken, photography

© Karin Borghouts
Gallery De Mijlpaal in Knokke at the Belgian seaside shows the exhibition 'L'Heure Bleue' with works of art in which blue plays the leading role. A photo from the Interludium series by Karin Borghouts can be seen there. Interludium was previously shown in Bozar Brussels in the exhibition Beyond the document.
L'Heure Bleue

Group exhibition with
Warner Berckmans, Maria Blondeel, Karin Borghouts, Patrick Ceyssens, Stijn Cole, Nick Ervinck, 
Jan Fabre, Mieke Groot, Frits Jeuris, Jeroen Maes, Stefan Peters, Ick Reuvis, Pipilotti Rist, Kristof Vrancken

May 19 - 28 July 28, 2019
fr-sat-sun 2 - 6 pm

Gallery De Mijlpaal,
Zeedijk 816 (Zoute)
, 8300 Knokke, Belgium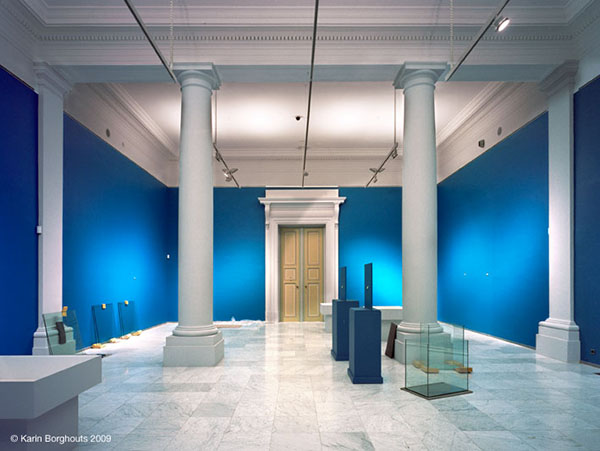 Series Interludium © Karin Borghouts, archival pigment print, 101 x 125 cm, Dibond, glass, wooden frame
NEW BOOK MUSEUM DE LAKENHAL
(NL)

Museum De Lakenhal in Leiden (NL) asked the artist Karin Borghouts to photograph the restoration and expansion of the museum. The assignment shall result in a series which will artistically portray the process of emptying and cleaning up and the remodeling of the museum parts. The museum has closed its doors in May 2016 and reopens June 20, 2019.

Karin Borghouts will get a solo exhibition in the new exhibition hall in the museum and her photographs are now published in a special part of the new museumbook. This book about the history and the collection of the museum is written in Dutch. 
Book Museum De Lakenhal, photography

© Karin Borghouts
CREATURES MADE TO MEASURE

The exhibition Creatures made for measure opens soon in the Design Museum in Ghent, Belgium. Six photos from the Reliquiae series by Karin Borghouts can be seen here. The photos were made in collaboration with the Ghent University Museum and were previously on display in the Ghent Arts&Sciences Library, Kasteel d'Ursel Hingene and the Noorderlicht Festival (NL).
Creatures to measure

Animals and Contemporary Design

May 17 - September 29, 2019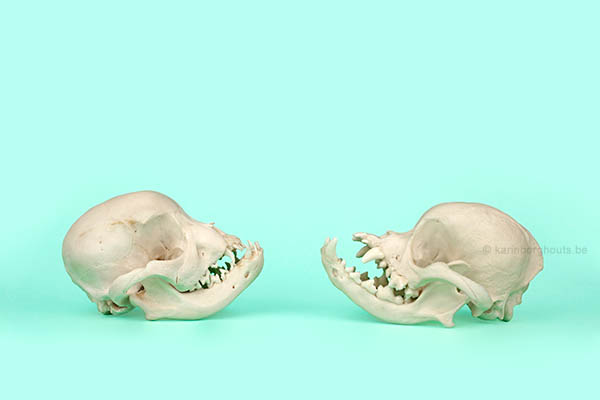 Series 'Reliquiae', baby bulldog & adult Pekingese © Karin Borghouts, archival pigment print/Dibond, 50 x 75 cm


ZICHT
is a monthly newsletter of Belgian artist photographer Karin Borghouts.
She is working on her own projects and on commissioned assignments by museums, art
and heritage institutions, architects, publishers and city councils.
Karin Borghouts, Bareelstraat 32, 2920 Kalmthout, Belgium

We respect your privacy and do not share or sell our mailinglist. We do not track you or record information about you.

We do enjoy keeping you informed of our exhibitions and our artist's news via email; however, if you do not want to receive these emails anymore, you can unsubscribe below at the bottom of the page.  
Subscribe to ZICHT on the homepage, scroll down.


2019 Copyright Karin Borghouts/SOFAM