FORMER PALACE CHIEF NIK POWELL DIES
OLD COLLEAGUE PAYS TRIBUTE
POWELL"BLEW THE DOORS OFF"
OFFICIAL FILM CHART UPDATE
"MORE A RESURRECTION THAN RESTORATION"
NETWORK ALSO GOES FOR DAD'S ARMY…
…AND MAKES LOVE IN LONDON
EURKEA'S CLOAK AND DAGGER OP…
…AS COMPANY GETS THE BIRD
MRS BROWN MEANS CHRISTMAS
TWEET OF THE WEEK
TRAILERS OF THE WEEK
---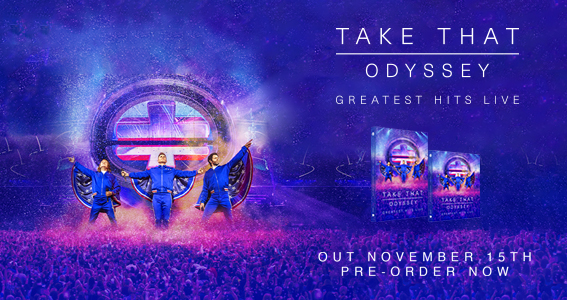 ---
If you can't read this newsletter or see the ads, please click here.
It was a good week for… Big take off for Dogwoof's Apollo 11
It was a bad week for… …Geeks and nerds in the UK threaten mass Star Wars piracy when Disney+ launches…
We'll start with some sad news and the death of Nik Powell, former Palace supremo and, more recently, the man behind the National Film and Television School. His excellent work with the latter will be covered extensively in the obituaries now piling in – and he really had done some sterling work in growing and popularising the organisation – as will his pioneering work as the producer juggling funds and finances for Palace Pictures in the company's heyday, his financial wizardry providing the perfect foil to his partner Stephen Woolley. But it's worth remembering his role in the nascent video industry in the 1980s. After forming his own company when departing the Virgin empire, he launched The Video Palace in High Street Kensington, west London, a groundbreaking store that provided a VHS (and Betamax) equivalent to the Scala Cinema Palace was also behind, blending high art with lowbrow trash, foreign language world cinema fare with dollops of American sleaze. That was also the blueprint for Palace's own video label, which launched to meet demand for foreign language titles from Werner Herzog and key US and UK independent films such as David Lynch's Eraserhead and Derek Jarman's The Tempest. And then Palace landed the UK rights to The Evil Dead, launched its own theatrical distribution arm and moved into productions (we highly recommend you track down a copy of The Egos Have Landed, the definitive book about Powell and Woolley and Palace for more) and the rest is history.
Industry stalwart Trevor Drane, formerly at the likes of First Independent and now at Revelation, was one of those who were among the first to work with Powell in the early days of the video industry, part of the young guns who shook up the existing distribution set-up. He paid tribute to Powell, saying: "Nik Powell has died, for those who don't know of him or even who he was, or where his legacy stands let me say that he was one of the British film industry's great innovators, initially a wrecking ball maverick who become a stalwart and I learned an awful lot working for him. Many reading this will have read the book, and seen the documentaries that focus on the collapse of his first industry venture Palace Pictures and its sister company Palace Video, but working there as I did in the first five years of the companies existence was like nothing else I have ever experienced, it was like being strapped to rocket, and in a good way."
Trevor Drane continued: "Under Nik's leadership Palace literally blew the doors off the UK film and video distribution business through sheer nerve and innovation. Nik had gathered a very young and talented team around him. We were very much driven by the punk ethos that Nik's partner Steve Woolley espoused, and at a time when the established British film industry companies were Rank and EMI who you would take for bank managers and even undertakers in both bearing and manner, and there output reflected that, we were seen as a bunch of scruffy upstart usurpers and treated with huge distain, which we revelled in. Nik's gift, his genius even, was his ability to hire people who were smarter than he was in key areas, Woolley for one, another was the late Irving Rapport who as Chairman of Palace Video hired myself, Robert Jones and Jason Guy in the same two weeks. The company also had Paul Webster, and later Daniel Battsek most of us completely green to the film and video business, but young, hungry and keen to learn. Nik could be a brutally hard task master, he set himself a very high bar indeed and expected a lot of us and in the early days we went through new colleagues at an alarming rate, the pressure and appalling working conditions in our smelly cramped little office above The Scala cinema wasn't what some expected of a fabled glamorous industry, Kings Cross in the early 1980's was not for the faint of heart. The company grew at a rate of 700 per cent a year in the early years, fuelled by a host of new films, some of which would go on to become classics. Nik was the driving force at the centre of that growth through innovation, the list of directors whose careers Palace launched is long and illustrious, Sam Rami, Neil Jordan, The Coen Brothers to name a few. It's hard to imagine a world without innovative street smart cost effective guerrilla marketing in media today, Nik practically invented it, needs driven yes, we had fuck all money in relative terms, and yes we sometimes hugely over hyped things (for which we latter reaped the whirlwind), the amount of quotes on The Loveless poster makes me cringe to this day, but we won awards for it! Nik's legacy is spread far and wide, it's here in my company, and Roberts, and during Jason's time as md of Sony, it's at Channel 4 with Daniel, or present in Paul's films. I thank him for that and will have a drink in the Coach and Horses our weekly marketing meeting venue today in his memory. A world without Nik is a far lesser place, I am proud to have played my small part in his journey, may he rest in peace."
---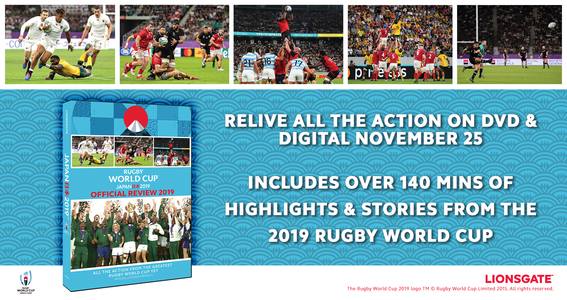 ---
It's been a fascinating week for the subscription video on demand market, with one major launch and another eagerly awaited date finally announced. The launch saw BritBox, the joint svod service from BBC and ITV, flinging open its doors for business, charging £5.99 a month to subscribe to a wealth of British television. Its roster was further expanded as a deal with Channel 4 and Film 4 was announced on the day it launched. Programming includes, on Boxing Day, every Doctor Who episode made between 1963 and 1989, with staples such as Downton Abbey, The Office and Broadchurch all featuring. It'll be interesting to note its impact on physical sales, as the jewels in the crown of homegrown television programming are available through streaming, but we'll be discussing and assessing this in the coming weeks. As well as inking the deal, BritBox also unveiled a series of partnerships with the likes of BT, EE and Samsung. Reemah Sakaan, Group Director ITV SVOD said: "BritBox is all about bringing together the best of British creativity and talent in a new digital world. Today's launch and announcement of our partnership deals with Channel 4 and BT underline the quality and scale we want the service to embody. It's wonderful to be bringing such a wealth of brilliant British TV and film to subscribers from today, and I'm looking forward to revealing our exciting, original commissions in the near future." Alex Mahon, ceo at Channel 4 added: "Channel 4 has always showcased distinctive and diverse British content and, in a world of almost unlimited choice, our public service brand values are more important than ever for viewers. The opportunity to collaborate as PSBs on BritBox extends our track record of partnership and will ensure there is a compelling single destination for the very best high quality, home-grown content."
The other signifiant announcement came from Disney about its Disney+ service. The major has come increasingly under fire from fans of its multitudinous franchises in the UK and Europe in recent weeks thanks to its decision to delay its launch over here until next year. It's still going live in the US and other territories as of November 12, and this week the service tweeted that it will launch in the UK and other European countries – France, Germany, Spain and more to be announced – on March 31 2020. What's interesting to note is the reaction of Star Wars nerds and geeks particularly. For many are threatening to pirate one of the service's key launches, Star Wars spin-off The Mandalorian, rather than wait the four and a bit months until its launch over here. One online poll (we know it's not hugely reliable) suggested as many as half of the thousands who replied would be illegally streaming or downloading the series. "It does make The Mandalorian a prime target for piracy, as well as the other Disney Plus big hitters arriving on November 12, like the live-action Lady and the Tramp movie. The fear of missing out is almost certainly going to be a huge motivator for people to steal this content, since they're being given no legal option to buy it. This is the sort of behaviour that streaming services are designed to combat, rather than cause. Yet the regional restrictions won't stop everyone from talking about it next week – the demand will be too strong, and people will find a way," said an article on Future-owned TechRadar, seemingly getting its excuse in early. Anyone following us on Twitter will have seen further comments, while some features – we're not going to link to them – seem to be getting their excuses in early. More, again, on this one in the coming weeks.
Meanwhile, Disney continues to dominate the Official Film Charts, with Toy Story 4 holding on to the top slot again, with a raft of further titles in the top 10, including, on the back of Halloween, witch comedy Hocus Pocus, which continues to enjoy life as a spooky family treat. Spider-Man Far From Home, out on digital formats on Monday, is at number two. You can see this week's Official Film Chart Show over here.
One title not yet appearing in the Official Film Charts but, according to multiple sources, off to a flying start this week is the latest excellent documentary from Dogwoof, Apollo 11. For the title, released on Monday and, as noted here last week, the independent's first foray into the world of 4K Ultra HD, has had a massive launch and gone flying into the stratosphere and beyond. Its has also become the company's fastest selling release ever, ousting another 2019 release, Free Solo, from the pole position, and highlighting how the company is growing. Commenting on its success, Dogwoof's Daniel Green said: "After just three days on sale, Apollo 11 has already become the quickest-selling physical release for doc specialists Dogwoof, eclipsing the week one result of Free Solo (which sold 5,415 copies back in March of this year)."
---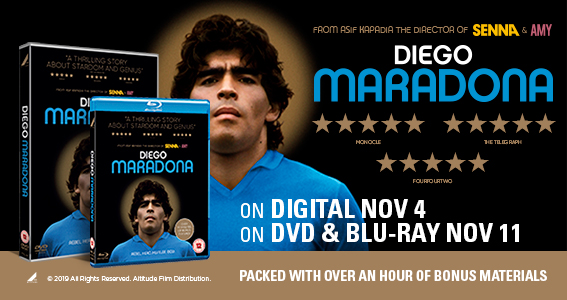 ---
To the Hospital Club in London's Covent Garden on a Monday to see Network Distributing unveiling its gorgeous new complete Monty Python box set featuring every episode in the series completely restored. It is, as Network md Tim Beddows explained, "a project that's 10 years of planning and one year of restoration work". Monty Python's Flying Circus Norwegian Blu-ray Edition contains all four series completely restored, along with a raft of unseen footage, rarely seen elements, rediscovered clips and a wealth of extras. As well as being among the first people to see a finished copy of the set – it really is sumptuously packaged and Network md Tim Beddows opened the set, the sides of which fall to reveal the different series inside, to applause – the assorted journalists and those present were then treated to three episodes from Monty Python's Flying Circus, as well as the chance to see comparisons of the restored version of the programme alongside the original assets before the company had cleaned them up. As Network's Sarah Bradley noted, it was"more of a resurrection than a restoration", with the side by side comparison highlighting just how amazing this work is.
And there was more at the Monty Python's Flying Circus launch event too, as some of the key creatives who'd worked on the restoration discussed their work on the set. Network's Jonathan Wood, an archive colourist working on the painstaking restoration, said: "It's 50 years old and we were bringing it up to the standard of today as far as we could. Most of it was done frame by frame. Terry Gillian came in to have a look at it, he said at one point that it really looked like what he did at the time." That was, he added, the moment they knew they'd cracked it. Restoration expert Paul Vanezis said: "There's nothing missing – there isn't going to be another box set, this is the definitive version."
Sticking with Network, there's more from the company and another classic comedy franchise, although its impending release of Dad's Army: The Lost Episodes is more than a restoration. For the three episodes contained on the Blu-ray and DVD out on November 25 are specially commissioned recreations of a trio of episodes long ago wiped by the BBC. A new cast, including familiar British comedy names such s Kevin Eldon, Mathew Horne, Tom Rosenthal, Timothy West and Kevin McNally were recruited and they have remade the adventures of Walmington's Home Guard complete with new scripts. The three aired on Dave earlier this year in a blaze of publicity and, for Dad's Army fans such as ourselves at The Raygun, they really were a revelation. Commenting on the release, Network's Tim Beddows said: "Another 'stand to attention' release from Network. As proud as we are to find and release missing episodes of classics like The Likely Lads and Till Death Us Do Part, we're just as proud to get behind remakes of missing pieces and these Dad's Army reconstructions of episodes that no longer exist are just stunning. Stepping into the shoes of sitcoms most famous characters is not something to be undertaken lightly but the entire cast rise to the level of uncanny."
Also from Network, although wildly different, is the announcement this week of a release planned for early 2020. A Tale Of Two Cities: London And New York In The §960s features two seminal films by Peter Whitehead, counter-culture documentarian and filmmaker who dies earlier this year. Out on February 17, the set features his two seminal films, Tonite Let's Make Love In London and The Fall. The former is a trip through the Swinging 60s in the capital, with a cast of thousands, taking in the likes of John Lennon, Yoko Ono, Mick Jagger, Vanessa Redgrave, Lee Marvin, Julie Christie, Allen Ginsberg, Edna O'Brien, David Hockney and Michael Caine, as well as Pink Floyd playing Interstellar Overdrive live; the latter is a look at the idealism turning into something darker in late 60s New York as radical dissent takes hold. It will boast a raft of extras and specially filmed, new footage, and boasts the involvement of the likes of De Montfort University and its Peter Whitehead Archive. Alissa Clarke and Steve Chibnall from that organisation said: "De Montfort University's Peter Whitehead Archive is delighted to be collaborating with Network Distributing to bring this cornucopia of rare material, produced by an extraordinary film-maker, to the wider public. We are thrilled that this exemplary relationship between industry and academia has produced this stunning restoration underpinned by a wealth of research." The planned release was launched this week with screenings of both at the ICA, with more to come.
It's only November, but the inexorable nature of the business means we're already looking forward to 2020, with another company unveiling its titles for the first quarter of next year. The BFI's site for January, February and March includes a raft of titles with the kind of variety that only the BFI can offer. Here's the organisation's John Ramchandani on its forthcoming releases. He said: "Our New Year's Resolution for 2020 is to continue delivering high-end value to the specialist home ent market! January kicks off with the 40th addition to our Flipside label with a UK Blu-ray premiere of Lewis Gilbert's 1953 crime drama, Cosh Boy. Ahead of Fox's forthcoming release of Judy comes our Blu-ray of Judgment At Nuremberg (1961) for which Judy Garland received an Academy Award nomination. The film also features a steller ensemble cast of Spencer Tracy, Burt Lancaster, Marlene Dietrich and Montgomery Clift. Also in January, following a fantastic run at the UK Box Office (£400,000 and counting) and collecting several BIFA nominations along the way, comes the anticipated release of Mark Jenkin's British feature, BAIT. The BFI's DVD team has been busy collating some tremendous extras, including three shorts by Mark Jenkin, a Q&A with Marks Jenkin and Kermode and essays from Jason Wood, film critic Jessica Kiang and writer Tara Judah. A highlight from February is the worldwide Blu-ray debut of 1989 masterpiece, Scandal, the fictionalised account of the Profumo affair starring Joanne Whalley, John Hurt, Sir Ian McKellan and Bridget Fonda. The film is currently being remastered by the BFI to 4K spec from original film materials and will include brand new Q&As with director Michael Caton-Jones and producer Stephen Woolley. These are just a few releases from what will prove to be another outstanding slate from the BFI and should go some way towards ensuring our customers have a very Happy New Year!"
Some more forthcoming product announcements and Eureka unveiled its line-up for January this week, with a some more sumptuous releases on the way. Here's the company's national accounts manager Marcus Garwood and its slate for the first month of 2020. He said; "A new year and the quality continues here at Eureka Entertainment with our January slate. Our first Masters Of Cinema release for 2020 delves into another one of Fritz Lang's excellent film noirs Cloak And Dagger. Oscar Award-winning Actor Gary Cooper (High Noon, Mr Deeds Goes To Town) stars as a research scientist turned spy who has to enter an occupied Europe of World War II in this tense 1946 drama. Next up our Eureka Classics series presents the UK Blu-ray debut of Arthur Penn's Double Oscar-Award winning film The Miracle Worker. This courageous and uplifting drama tells the story of Helen Keller. Deaf and blind since infancy, Helen's walls of silence and darkness are broken down by her teacher Anne Sullivan, ultimately enabling her to become the first person who is both deaf and blind to earn a Bachelor of Arts degree. Stars Oscar Award-winning Actress Anne Bancroft (The Graduate, Great Expectations) and Oscar award-winning actress Patty Duke (Valley Of The Dolls). Rounding off the month is the standard edition release of Stephen King's Cujo. Initially released as a strictly limited collector's edition (which sold out in the blink of an eye) we are giving customers who missed out on that edition another chance to own this horror classic. This standard edition may lose some of the limited edition's extras, but certainly none of the film's bite!"
More from Eureka, and the company has announced the acquisition of Czech Republic official Oscar entry The Painted Bird, The film, which aired at the London Film Festival, follows a lone Jewish boy on a journey of discovery across Eastern Europe in the aftermath of the Second World War. Directed by Vaclav Marhoul and based on a controversial novel, it features an international cast including Udo Kier, Harvey Keitel, Stellan Skarsgard, Julian Sands and Barry Pepper. It will arrive at cinemas early in 2020, with home entertainment release on Eureka's Montage imprint to follow. Commenting on the release, Eureka's Ruth Schofield said: "We are delighted to have acquired The Painted Bird and to be working once again with the team at Celluloid Dreams. We felt this film was the perfect fit for Eureka and our Montage Pictures range, and we hope that film lovers will appreciate what an inspiring and thought-provoking film this is and what can only be described as a masterpiece."
---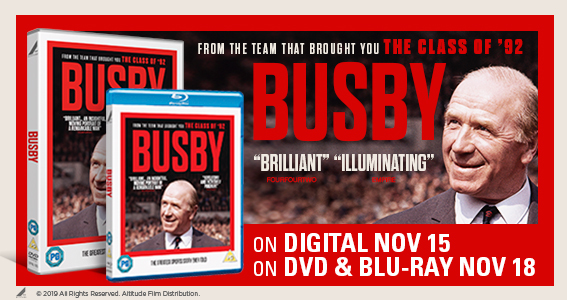 ---
In stores on Monday is another pearl of a special edition anniversary release from Studiocanal in the shape of Luc Besson's Leon, another from the company's vast and diverse library. Commenting on the release, the company's Tara Hutton said: "In celebration of its 25th anniversary on release, Luc Besson's Leon has been fully restored and will be released next week on UHD, Blu-ray and DVD. Featuring newly commissioned artwork, supported by an online and social campaign targeting film fans 25-45+ and full publicity campaign, we kick start our Christmas Catalogue gifting push with Leon as one of the lead titles for our ever expanding Classic Catalogue UHD range which includes Apocalypse Now, Deer Hunter, Rambo, Universal Soldier, Terminator 2 and Don't Look Now."
Love it or loathe it, you can't deny Mrs Brown's Boys power as a home entertainment franchise, with repeatedly strong sales year in year out, especially in the final quarter. And this year sees another new offering from the Irish matriarch and family, Mrs Brown's Boys Christmas Corkers. It's available as a sous DVD set and in a box set containing all 15 seasonal specials. Among the marketing activity, which aims to bring Mrs Brown and co to life across creative and packaging, there's also an exclusive Asda SKU which features a special Christmas card. Commenting on the release, Universal senior product manager Jess Keegan said: "We're thrilled to be teaming up with Mrs. Brown to bring more mayhem, mischief and madness to her loyal fans for Christmas this year and have had great fun bringing her cheeky charm to life in our campaign!"
Also arriving in stores on Monday, and somewhat at the opposite end of the spectrum from Mrs Brown and her Boys (in fact, we'd wager this is the first time they've ever been mentioned in the same vicinity as each other) is The Emperor's Naked Army Marches On, rated as one of the best docs ever and released courtesy of Second Run DVD. Commenting on the release, the company's Chris Barwick said; "A film that been on our wish list for many years, we're delighted, excited and proud to be releasing Kazuo Hara's infamous and confrontational doc The Emperor's Naked Army Marches On. Understandably, the film ranks high on BFI's list of the '50 Greatest Documentaries of All Time', and it is also a firm favourite and inspiration for many filmmakers including Michael Moore, Mark Cousins, Errol Morris, Sean McAllister and others. It's a testament to the films' reputation that we've already been receiving good word-of-mouth and solid pre-sales.
Looking to 2020, we'll start the year with a new Blu-ray Special Edition of one of our most enduringly popular titles - Jaromil Jires' sensational cult classic Valerie And Her Week Of Wonders. We'll also be undertaking our second-ever theatrical release with Pedro Costa's luminous, multi-award-winning Vitalina Varela in early 2020."
Altitude's Horrible Histories is one of this year's finer family feature offerings (it's out on November 25, in case you were wondering, more next week) and the production and distribution company has furthered its move into the family sector after announcing a partnership with LA producer Soluble Fish Productions. The pair will work on developing high end family product for both film and television. Soluble Fish, run by Jason Lust, has a track record that includes launching Peter Rabbit at theatrical, and the likes of Guillermo del Toro's Pinocchio for Netflix. Commenting on the deal, Will Clarke, Chairman and joint-CEO of Altitude said: "We've been huge admirers of Jason for some time and this is the perfect opportunity to launch our first operation in the US. This partnership gives us the ability to produce and sell high quality family films which we look forward to bringing to the marketplace." Soluble's Jason Lust added: "I am thrilled to be collaborating with Will and Andy and Mike, Altitude is an extraordinary company with a reputation that speaks for itself and has such a high regard for supporting filmmakers. Together, our ambition is to create family friendly movies and television for global audiences. The aim is to focus on hybrid and animated projects that are branded, many of which will have a musical focus."
---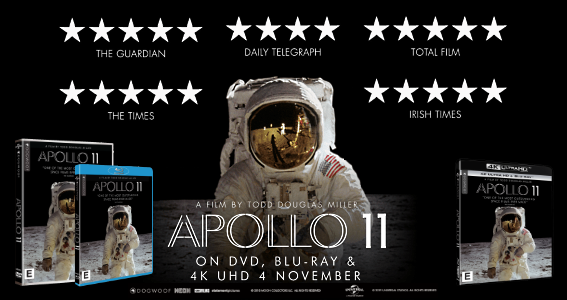 ---
"A few companies have recently developed systems to proactively identify posts promoting hate and violence, and have invoked their terms of service to terminate accounts of those engaged in such activity, although not before wrestling with concerns over the impact on expression. However, that's not much of a problem when it comes to copyright, the MPA believes.If online intermediaries and user-generated content platforms can proactively identify such content and terminate service in these cases, surely they can terminate service and take other effective action in cases of clearly illegal conduct, which present brighter lines and don't raise the same speech concerns."
MPA senior vp Neil Fried to US politicians on the need to get companies such as YouTube to identify and remove illegally uploaded content quicker.
Regular readers will know how we love a good story involving Hollywood's biggest action star, Dwayne Johnson, aka The Rock. For not only does he seem like a bloody good bloke, but he also seems to announce a big new project almost every week – giving us plenty to write about. Latest came at last weekend's big UFC event, with a pre-match announcement that ended up being overshadowed by the arrival of Donald Trump and subsequent booing of the president. Still, we'd rather read about the man who should be the country's leader instead of the man who doesn't deserve the gig. Johnson unveiled Smashing Machine, a film based on the life and times of UFC grappler Mark Kerr, who won everything going, as well as battling his own demons. Little else is yet known, not even which company the project will end up at, although Johnson said: "Mark Kerr's story is such an incredible story. Here's a guy who won the two-time heavyweight tournament in the early stages of UFC, and here's also a guy who also went over to PRIDE. He had this incredible run, as many of these warriors have, and I wanted to shine a spotlight on this man."
Weirdest – and most widely reported – news of the week concerns James Dean and his new film. Wait, what? Well, it appears as if the original rebel without a cause is heading back to the big screen in a new project, thanks to technology. For in the next logical step after assorted digital firsts – de-aging and so on – Dean will "appear" in a new film, Finding Jack, thanks to the power of CGI. Directors Anton Ernst and Tati Golykh have spoken to Dean's family and licensed his likeness for the film, with archive footage being blended with new words spoken by another actor. The film itself is set towards the end of the Vietnam War, some two decades after the star's death. Ernst said: "We searched high and low for the perfect character to portray the role of Rogan, which has some extreme complex character arcs, and after months of research, we decided on James Dean. We feel very honoured that his family supports us and will take every precaution to ensure that his legacy as one of the most epic film stars to date is kept firmly intact. The family views this as his fourth movie, a movie he never got to make. We do not intend to let his fans down."
Production company Spyglass is not content with merely rebooting the whole Hellraiser world, but the company is now eyeing another horror franchise, albeit one a touch lighter than Clive Barker's creation. For it is setting its sight on Wes Craven's classic slasher satire Scream, which skewered horror clichés and tropes as well as numerous victims, all while taking a long, sideways look at the camera. The franchise eked out four features and associated additional elements (even spoofs of the spoof) but it could now be heading for a return…
Follow us on www.twitter.com/theraygun for lively discussions at piracy ("anyone who pirates The Mandalorian is a nonce"), what we've been watching and more pointless stuff…
This really is as good as you've been told
The boys are back in town…
You're on The Raygun newsletter mailing list, which has been running for eight years, because you requested it, have been recommended to us or sent us emails. You can unsubscribe at any time, if you're daft, using the link elsewhere or by emailing as below. But of course, you don't want to do that, do you? We don't share your information with anyone else, we don't like cookies and we're the good guys. We care because you do…
To subscribe to The Raygun newsletter, please email
info@theraygun.co.uk
with subscribe in the subject matter
To unsubscribe, email

info@theraygun.co.uk

with unsubscribe in the subject
For editorial or advertising queries, contact

tim@theraygun.co.uk