RISE ON THE MARCH…
SKY: THE FUTURE IS NOW
ONLY THE BEST FOR NETFLIX
EONE UNVEILS Q1 SLATE…
…WHILE EUREKA DOES IT VIA TWITTER
A MONSTER LINE-UP
SECOND SIGHT ADDS TO SHOPPING BASKET
OLYMPIC SHAMBLES BOOSTS BBC TITLE
SIGNATURE SIGNS ON THE DOTTED LINE
EONE JUMPS FOR JOY
UNIVERSAL GETS THE BILL
NETWORK GETS A NEW LODGER
PREMIER REVEALS NEW CREATIVE VISION
SONY UPS DIGITAL BOSS
---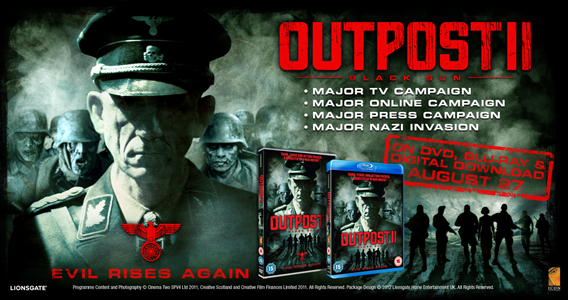 ---
If you can't read this newsletter or see the ads, please click
here
It Was A Good Week For… BBC Worldwide, its Twenty Twelve series given a boost thanks to the ongoing Olympics organisational chaos…
It Was A Bad Week For… Apologies for the late running of today's newsletter, circumstances beyond our control…
After the tragedy in Colorado, it seems somewhat trite to start the newsletter with talk of The Dark Knight Rises. And while we may not be the time to say too much – the Internet is already filling up with gossip, speculation and comment, let's hope that the awful incident in which scores of cinemagoers were killed and injured, doesn't lead to the kind of knee-jerk reactions or blame game that points its fingers at films. And let's hope we don't see too much of the sensationalist headlines such as "Batman Massacre" appearing on tonight's London Evening Standard. Warner has responded excellently, with a measured comment extending its sympathies to those affected by the sickening events and expressing its sadness. It was also reported that, as well as cancelling the Paris premiere and assorted interviews on Friday, the major was considering cancelling some screenings in the US.
It would also seem trite to talk business, but it is worth noting that The Dark Knight Rises had already grossed a whopping £1 million in advance ticket sales for the flagship BFI IMAX cinema in London ahead of its opening. As the BFI IMAX's Dennis Laws noted: "These figures prove that seeing The Dark Knight Rises in IMAX, to truly experience Christopher Nolan's incredible vision for the film, is an unmissable event this summer. People are even flying in from abroad especially to see the film at BFI IMAX. We want as many people as possible to be able to see it, so we're already adding extra shows to meet the demand."
Retailers and industry figures were out in force this week for the premiere of The Dark Knight Rises – we saw a number of them walking up the red carpet at the high profile event. Word from them matched our opinions over at The Raygun – the film is certain to be the biggest of the year and it's everything the audiences could have hoped for, and a bit more besides…
---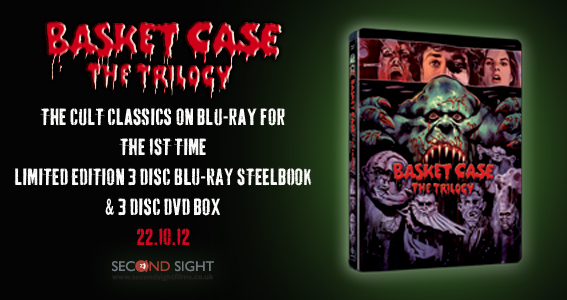 ---
Not a week goes by, it seems, without some major news on the streaming side and this time it's the turn of Sky to unveil its new NOW TV brand. The Internet service offers two different ways to watch its movie offering – either by pay and play rentals, priced at between 99p and £3.49 – or by buying a Sky Movies Pass at a monthly rate of £15. The former service will offer "now on DVD" titles such as, at launch, This Means War, The Woman In Black and Ghost Rider: Spirit Of Vengeance as well as classic catalogue titles. The Sky Movies Pass has more than 600 films on offer, including recent goodies such as X-Men: First Class, and titles from all the major studios. It pledges to have 75 per cent of the current year's top 100 titles, with five "premieres" every Friday, and is further boasting these are available a year before "any other Internet TV service". In keeping with the streaming business model, it's offering a free month-long trial. It's available now for PC, Mac and some Android smartphones, and will arrive later for iPhone, iPad, consoles and other platforms, including YouView. Its Sky Sports offering will join NOW TV "before the end of the year". NOW TV director Simon Creasey said: "NOW TV will bring more choice to UK consumers and an easy way to enjoy amazing movies, instantly. Following the explosion in internet-connected devices, we know that more and more people are looking for great content to watch over the web, and that's where NOW TV comes in. Offering a new and exciting way to enjoy Sky Movies on some of the most popular internet-connected devices, NOW TV gives films fans everywhere a new choice. As we move forward, NOW TV will get even bigger and better, with more devices and more platforms in the coming months. Customers can also look forward to the best live action from Sky Sports and great drama, comedy and entertainment from our Sky channels." You can see Creasey discussing it here and access the website here.
Talking of streaming services, we noticed that Netflix has set up an interesting piece of promotional activity, taking to the fields at Camp Bestival, the music and much more festival event held in Dorset at the end of July. Its branded Just For Kids tent will let children watch "kid-friendly titles" in what it promises will be "a unique festival environment where the kids can choose what to view and how to watch it". The company was offering free tickets to the event via its Twitter account. It ties in with Netflix's own Just For Kids section on its site.
eOne has become the latest company to unveil its line-up for Q4, with a varied slate of titles that includes everything from children's fare to the latest from David Cronenberg and one of the year's most anticipated homegrown films. It also sees the company strengthening its hand in the TV sector, with a rash of further titles. October kicks off with The Pact, a strong genre title that was described as "the scariest film of the year" by the editorial team at LOVEFiLM. The month also sees TV titles in the form of the second series of Haven, tying in with the broadcast of the third season on the SyFy channel, where its following is growing further. There's also a second season of cop show Rookie Blue. There are special wintry releases for Ben And Holly's Little Kingdom, the fifth volume, and Peppa Pig, with both brands still proving to be hugely popular with pre-schoolers. Also on a seasonal tip, albeit more Halloween than Christmas, comes Vampire Dog, a talking animal film that should give Disney's Buddies a run for their money. The potentially huge audience of videogamers is being targeted with the release of Dragon Age, a DTV animated title based pon the popular game franchise. eOne will be looking to cash in on the current trend for Scandinavian crime titles with the release of City State. And at the opposite ends of the spectrum, there's the new take on cartoon character Top Cat, one of the few features available for a younger audience in Q4, as well as David Cronenberg's latest outing, Cosmopolis, featuring a familiar face for eOne, Robert Pattinson. The October slate is completed by William Friedkin's Killer Joe, which will arrive on the back of a strong theatrical run, great word of mouth and critical acclaim. Into November, there's the Stephen Frears directed ensemble piece Lay The Favourite. December sees more TV in the shape of the first series of Hunted a US and UK collaboration that is the most expensive drama ever commissioned by the BBC, with a budget of more than £1 million per episode. There's also a new Primeval spin-off, New World. DTV-wise, there's the FrightFest-approved post-apocalyptic horror The Day. And moving into next year, there's the mouth-watering prospect of Ray Winstone and Plan B, aka Ben Drew, in Nick Love's new take on classic 70s cop actioner, The Sweeney…
---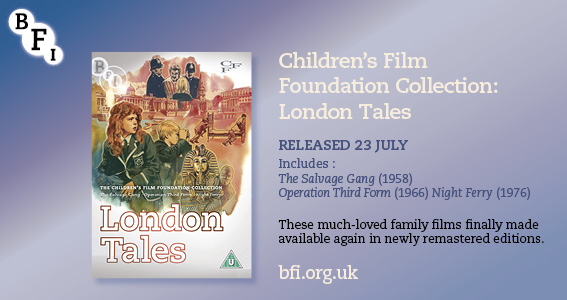 ---
Also on the Q4 front, we mentioned last week that Eureka was set to unveil its slate for its Masters Of Cinema imprint and other titles. It was true to its word, and, in a sign of the times, used Twitter to make the announcement, a move that sent our timeline into a frenzy, as assorted film journalists and bloggers commented on the line-up. That slate includes, in October, more from Masters Of Cinema favourite Fritz Lang, and his epic Die Nibelungen, as well as Samuel Fuller's Park Row. November sees the eagerly awaited silent classic The Passion Of Joan Arc, as well as early talkie comedy Trouble In Paradise. December offers up a brace of Japanese titles, Ozu's Floating Weeds (Ukigusa) and Teinosuke Kinugasa's Gate Of Hell (Jigokumon). Also reissued as a dual format release is Eureka's own Soul Power, the documentary about the three day music festival ahead of Ali's Rumble In The3 Jungle in 1974. Eureka's Ron Benson said: "New restorations and home viewing and Blu-ray premières abound, as we continue our quest to release the very finest in world cinema, using the very best available materials, all with a meticulous attention to detail."
Loosely linked to Eureka's announcement, came the news that genre label Monster Pictures is upping its slate with ambitious plans for UK expansion. Monster, owned by Bounty Films and the label that has brought both Human Centipede films to the UK market, as well as titles such as the excellent The Yellow Sea, is lining up an ambitious slate of some 20 titles for home entertainment and theatrical release over the next 12 months. It has appointed Helen Grace as label manager for the UK operation. Its schedule will include fantasy horror Excision, starring 90210's AnnaLynne McCord, Traci Lords and Malcolm McDowell, as well as Midnight Son and Irish hrror The Inside, due for release after making its debut at FrightFest. Commenting on the move, Grace said: "Monster Pictures has forged such a strong identity with their distribution of edgy and innovative new cult films that don't shy away from controversy, I am thrilled to be part their expansion in the UK. We have some very exciting releases coming up for genre film fans, and the company is also making great headway with its VOD platform www.bountyfilms.com - it's a great time to be immersed in independent genre film distribution."
Sticking with horror and the independent sector and Second Sight has announced an impressive slate of gore-friendly titles for the rest of 2012. It has recently enjoyed successes both with classic catalogue titles – The Return Of The Living Dead came in an impressive package both in terms of content and its Blu-ray Steelbook and has shifted north of 5,000 units on Blu-ray as well as winning critical acclaim – and DTV fare such as the excellent Absentia. Now it has confirmed its bringing more notorious 80s fare to the market, with the arrival of Basket Case in October, with the all three of Frank Henenlotter's films pulled together to make up Basket Case Trilogy. These will be followed by other 1980s VHS rental staples Re-Animator, From Beyond, Bride Of Re-Animator and Society. The Basket Case Trilogy will come with a host of specially created extras and additional features, and will be housed in a package that includes specially commissioned artwork by the one and only Graham Humphreys. Second Sight's Chris Holden said: "After the fantastic response we received after releasing Return of The Living Dead, it's great to be working on other classic horrors of the period that fans have been crying out for on Blu-ray. We're pulling all the stops out again to bring these cult favourites to the market in special editions and are working with the directors and cast for some great bonus features and we'll also be getting support from them on the PR side. We've had really strong feedback from the horror sites already and are looking forward to a strong Q4."
---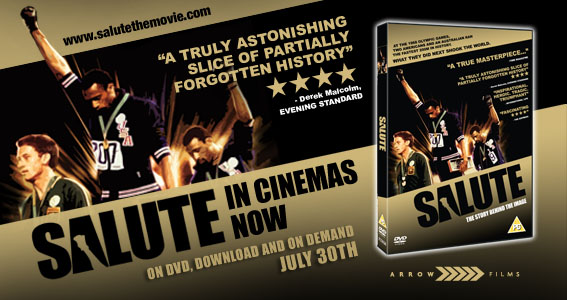 ---
Anyone watching news about the Olympics this week will have noticed how most TV and press coverage couldn't help but compare the shambolic real-life problems with those of faux reality comedy Twenty Twelve, which imagines the chaos and mayhem behind the organisation of London 2012. The second series is now airing on BBC2 and the publicity this week has given a definite boost to BBC Worldwide's forthcoming Twenty Twelve release – the title is due out on August 6 as a standalone second series and part of a complete box set. BBC Worldwide is currently finalising its marketing campaign which will include press and online advertising around the Olympics, which, in case you hadn't noticed, starts next week. The company's Alex Stubbs said: "With the Olympics starting next week, the timing of our Twenty Twelve DVD release couldn't be better. The recent coverage about the impending games is almost mirrored in some of the storylines of the series - life imitating art."
It's been a busy seven days for fledgling label Signature Entertainment. The company launched one of its biggest DVD outings thus far, the Kevin Spacey starrer Casino Jack was out on Monday July 16, and on Friday it released its first theatrical outing, the well reviewed The Brooklyn Brothers Beat The Best. The company's Marc Goldberg said: "Its an exciting week. Casino Jack is performing admirably on DVD and BD and we of course have our first theatrical release opening on Friday. With a further 2 theatrical releases planned and a strong slate for Q4 including The Evil Inside, The 12 Dogs of Christmas and our boxsets we are all buzzing at the moment. The Brooklyn Brothers has received amazing press over the past few weeks, we see it as the alternative movie this week though we are realistic with our expectations. We are still 18 months old and releasing theatrically is another step in growing the business."
In our last newsletter we discussed eOne's plans for the StreetDance sequel, out on Monday July 23. This included a huge event at the Scala in Kings Cross, London. Here's our report from eOne's Jeff Suter: "[It] was a huge success!! There was a great turn out (it was totally sold out) and the crowd was really into it. Flawless judged the dance-off and Jump-off gave StreetDance 2 great branding all around the venue, as well as promoting the DVD in all social media and email newsletters beforehand. We also gave away some branded merchandise throughout the evening, which the crowd went wild for." We'll have some pictures up shortly on our website.
---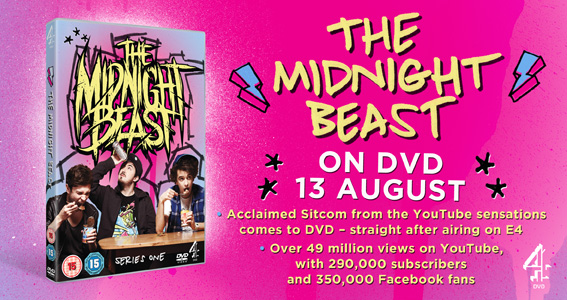 ---
Also on our website: The Raygun has launched a new weekly column where we discuss our week's home viewing. We average at least a film a day and thought it best to expand our reviews beyond our Twitter feed to a weekly column about everything from TV, to DTV, taking in blockbusters and obscurities along the way. You can see the first one, along with a host of other bits and bobs, on the site now. And up over the weekend, we're going to have more words on the San Diego Comic Con event in the US from our correspondents Manga's Jerome Mazandarani and Anchor Bay's Thom Leaman…
One of the titles we'll be talking about in our next regular Week In Video column will be Wild Bill, out from Universal on Monday July 23 and one we finally got round to watching this week. Dexter Fletcher's directorial debut is certainly one of the best British flicks we've seen this year. It too has a loose Olympic tie-in, much of it was filmed in the shadow of the east London 2012 site. Univeral's Mike Hewitt said: "We're especially proud to be releasing this truly great British film during the week leading up to the opening of the London 2012 Olympic Games. The release on DVD, Blu-ray and Digital Download is being backed up with a week-long TV campaign, as well as very strong press and digital activity. Dexter and the cast have been very busy with PR which should see lots of press coverage next week, including an hour-long special on Kerrang! Radio (105.2 FM) with Charlie Creed-Miles and Will Poulter on Sunday evening talking about the film and its soundtrack. Brilliantly written, superbly directed and with a phenomenal UK cast, this is a fitting home-grown release, and perfectly timed to help bolster our swell of patriotic pride as the whole world turns to look at London over the coming few weeks."
Also out on Monday July 23 is the release of a CD offering up the newly commissioned score for Alfred Hitchcock's The Lodger. So, why are we talking about a CD? Well, it's interesting to note that it's being released by Network. The company has dabbled in the audio market before, but this is a far bigger offering for the company. The score has been composed by Nitin Sawhney and is being premiered at The Barbican, accompanying the film, on July 21. After the audio release comes Network's Blu-ray and DVD bow for The Lodger itself, complete with new score, on September 24. Network chief Tim Beddows said: "We are delighted to have commissioned Nitin Sawhney for The Lodger score. This project has been two years in the making and we are delighted to have been able to marry the music of one of the UK's most talented artists to arguably the UK's most influential movie director. The forthcoming Blu-ray and DVD releases are welcome additions to our expanding film library and offering".
---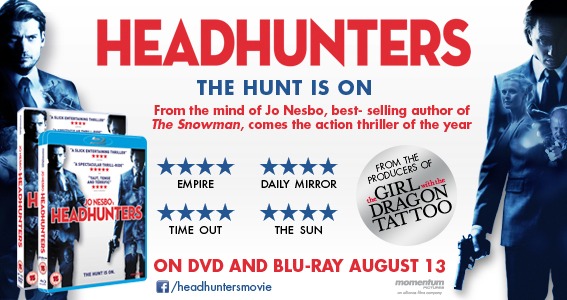 ---
The biggest local business news of the week has seen agency Premier unveil a new look and a whole new way of thinking to its business, with the launch of "a new integrated creative communications". Premier, which began as a PR operation, has expanded its horizons with the acquisition of Dubbs-Eyeframe and the agreed acquisition of design and animation house Liquid Television. It has also hired a number of what it calls "leading creatives". It sees Premier's offices in the heart of Soho adding graphics, editing and sound studios as well as post facilities and content management capabilities to its existing PR and event prduction business. The company now employs some 200 people across London, Los Angeles and Plymouth. Premier chairman John Reiss said: "Premier is owned and run by executives steeped in the entertainment, arts and culture industries. My co-founder David Willing and I have realised our vision to create in a single hub, a creative communications agency for our clients wherever they are in the world, and covering a full array of communications services including strategic advice, creative production and design of marketing materials deliverable in all formats, publicity, promotion and marketing, social, events production and technology support. Through this expansion and diversification we can offer clients customised packages for their content and projects, or selected areas of expertise. We have a hugely talented and enthusiastic team and many clients with whom we have worked for two decades as well as a substantial new business flow."
And we'll end with some recruitment news, as Sony Pictures Home Entertainment has announced that it has upped Jason Spivak to the role of executive vice president of worldwide digital distribution, leading the team responsible for SPHE's global digital business. Spivak was formerly at MGM, where his tenure included a stint in London. SPHE's evp for worldwide digital and commercial strategy Jim Underwood said: "Jason has overseen tremendous growth in our digital transactional business. This has been done, in large part, by his forging strong partnerships with our customers and working with them to innovate and drive increased business in this area, especially through the ongoing roll-out of UltraViolet and cloud storage systems as well as the introduction of new and emerging business models that are critical to insuring on-going, intelligently managed growth for our home entertainment business. His expertise in the field, the trust he's built with our customers and his ability to think strategically about our business have created effective distribution strategies necessary to keep our customers at the forefront of digital home entertainment."
"Lynx is always looking for new opportunities to engage with its audience in an innovative and creative way, particularly as the digital age is upon us. It's really exciting to see Lynx getting involved in technology that is both the future of cinema and future of advertising. Hopefully the guys in the cinema will be able to learn something from clips that's useful to them in the mating game too."
Lynx brand manager Kavi Tolani unveiling the company's new cinema add, which is sound interactive. It comes in a week when Universal launched an interactive trailer (see below).
It's been a busy week for us at The Raygun, with a major celebration for Spirit md Robert Callow's birthday on Saturday night at London's Century Club, attended by scores of industry types. Happy birthday Robert. And best wishes to a trio from Universal who had a joint leaving bash on Thursday night; so farewell then, to Giles Pogson, Ryan Virgo and Nick Alder, best wishes from The Raygun. And as if that wasn't enough, we also sneaked in a screening of Fox's latest Ice Age outing, Ice Age 4: Continental Drift, which was a huge hit with our junior correspondents…
It's been top of the charts on the strength of regional box office alone and now Ice Age 4 has got a full release – and adding in its two weekends' worth of previews – it's in an even stronger position, with more than £13 million now taken at UK cinemas. Magic Mike made an impressive debut, with earnings of £2.6 million. Other new entries were Seeking A Friend For The End Of The World, with £357,300 and Bollywood flick Cocktail (£296,778).
Film title of the week, for anyone that knows us, has to be Mr Timothy. It was the title of a novel, published in 2003, which featured a reimagining of the life of Tiny Tim, one of the characters in Dickens' A Christmas Carol and now it is set to be made into a film, with production company Identity developing the thriller…
Reboot news of the week concerns Jack Ryan, the character created by novelist Tom Clancy, who has been played, variously, by Harrison Ford, Alec Baldwin and Ben Affleck. Well, now the CIA operative is set to return, with Chris Pine picking up the mantle. And this week's it been announced that Kenneth Branagh may star s the baddie. He's already slated to direct the film…
With the cast taking shake up for biblical epic Noah, about that bloke who built the ark, it was interesting to see director Darren Aronofky taking to Twitter this week. The helmer announced he was seeking extras to help film a scene and invited his followers to pop along to Long Island, New York, for filming. The film will star Russell Crowe, Jennifer Connelly, Sir Anthony Hopkins and Emma Watson. We suspect he was flooded with offers (sorry that was cheap, we're saving up…)
We talked about The Lodger in our news section, here's the trailer:
We've also talked about this earlier, and here's a great interactive trailer for Wild Bill…
We featured this last week, but here's Revolver's own trailer for The Imposter, which has incredible word of mouth…
Another slightly leftfield documentary…
Somehow we don't think Tom Cruise is going to be in this one…