An installation of photographs depicting the informal housing (ashwa'iyat) that comprises over 40 percent of Cairo and the hope that the state, oblivious to the needs of that community, would eventually come to its aid. Since the photographs were taken, that hope has been met in the form of a revolution and the hope to establish a democracy that in turn will benefit theashwa'iyat and its inhabitants.Lara Baladi works essentially with reproducible images in various media and formats. Born in Lebanon, raised in Paris, and currently residing in Egypt, Baladi's installations, videos and collages, address memory, both collective and personal, in a codified language that articulates a multicultural perspective in a world of shifting boundaries. The show runs from feb 28 through May 20th at 19 Washington Square North. Click 

HERE

 for more information.
----------------------------------
Success! Republic Worldwide was proud to present selected works by
Seze Devres
,

Mark Wojcik
and
Erin Lynn Welsh
at the law offices  of  Drexel & Grande from November 5
th
through March 1
st
, 2011. Information and images of this project are available online at
www.republicworldwide.com
.
Congratulations to all of the artists.
------------------------------------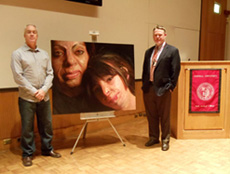 Republic Worldwide is proud to be working with both of these unique and amzing idividuals who both in their own ways use their talents to help better the world. Both Doug Auld and Dr. Gallagher will be contributing to the upcomming project Republic Worldwide Presents, SKIN DEEP; Honest Interpretations of the vulnerable and resilient human condition. This project is still seeking sponsorship
For more information about the work of Doug Auld click HERE
For More information about Dr. James Gallagherclick HERE
------------------------------------
In a Punchdrunk production, audience members are free to roam the performance site, which can be as large as a five-story industrial warehouse, and can either follow the performers and themes (any of them, for there are usually multiple threads at any particular point in time), or simply explore the world of the performance, treating the production as a large art installation. Former Secretary of State for Culture James Purnell cited Punchdrunk as an example of "access and excellence" in modern British theatre. The first performance of this brand new production of Punchdrunk's "Sleep No More" in New York City took place on 7 March 2011 at 530 W 27th Street I had the great fortune of sitting in on the full Dress Rehearsal and I can tell you first hand that this is the most amazing and entertaining experience I have had in 20 years of New York City arts - outside of a dream of course. For more information abut this modrn conceptual interpretaqtiojn of Macbeth and to purchase tickets click HERE
-----------------------------------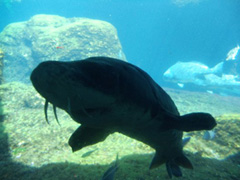 Republic Worldwide Joins list of Sponsors for the YWCA childrens anti-violence project at The Coney Island Aquarium
Coney Island is a cool enough place with it's roller coasters and beaches but as I recently discovered, the real secret treasure old Coney Island is the Coney Island Aquarium. In these tranquil and mostly silent chambers and hallways I recently spent the afternoon preparing an exhibition of fine art by the students of the various YWCA school chapters throughout New York. What better place to host a youth anti-violence project than an Aquarium. Its hard to feel anything but happy when your surrounded by these amazing creatures. Its going to be a great show. We will keep you posted with pictures and updates. 
Republic Worldwide is now accepting submissions for our new outer space & U.F.O. exhibition: DISCLOSURE!
     In our Spring Newsletter you'll find out about all the interesting things we have been up to at Republic Worldwide over the last few months. From our work at the Coney Island Aquarium to the new show we recently installed at NYU Abu Dhabi and from the excitement of reporting on Armory Week in New York for Jetsetter.com to our continued effort to develop sponsorship for our non-profit exhibition SKIN DEEP, it has been a very busy season. We are however very excited to begin development on a new project that will certainly stretch the limits of your imagination.
     Nothing so captures the popular imagination as outer space and the idea of extraterrestrial visitors to our planet. Have you ever looked up at the stars and wondered how much longer we will have to wait to find life elsewhere in the universe? Although actual definitive evidence eludes us, Disclosure! is dedicated to the promise that we are not alone. The exhibit includes both humorous and serious work, paintings, small sculptures, faked photographs, personal stories and work designed for extra-terrestrials. We are currently accepting submissions and ideas of conceptual and traditional work by artists who explore space, time and close encounters of every kind. To submit work please send images or website links to

Jason@republicworldwide.com

or call 917. 478. 7513. We can't wait to hear from you and get this project off the ground!
Also, don't forget that we are running a special on our

services section

 through April, so If you need the very best fine art and photography installation team to install an individual piece or an entire collection you kow where to find us. We also do art consulting and can help you aquire the perfect addition to your private and corporate collections. At Republic Worldwide we provide only the best and most professional services in the business with hundreds of impressive references.
As always, thank you for supporting all of our projects and we look forward to seeing you soon! 
jason@republicworldwide.com
-------------------------------------------------------------------------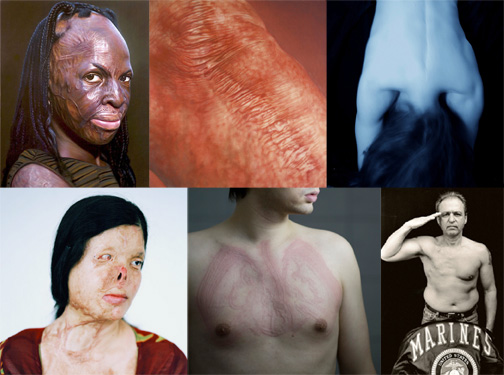 to review the project, learn about the artists, their stories and the stories of their subjects please visit the following link for more information:
Republic Worldwide Reports From Armory Week for Jetsetter.com
New York City's contemporary art world is constantly transforming — within the historic district of Chelsea alone, there are more than 350 world-class art galleries and exhibition spaces. That's a lot of ground to cover! But three recent shows — The Armory Show, The Fountain Art Fair, and The Verge, offer a great overview of the art world as it lives now. Jason Patrick Voegele — curator, artist, writer and founder of

Republic Worldwide

 was there and has this report...
The Armory Show NYC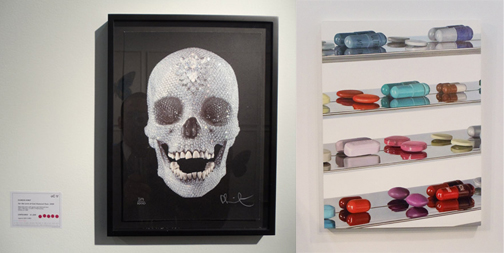 The Fountain Art Fair, NYC



The Verge Art Fair in D.U.M.B.O., Brooklyn