MANIC MONDAY FOR HMV
TRADE WELCOMES RETAIL RETURN
RENTAL STORES TO REOPEN TOO
SHOWMAN WIDENS ITS CIRCLE…
CURZON HEADS TO EDINBURGH – FROM HOME
AT THE MOVIES
TRAILERS OF THE WEEK
---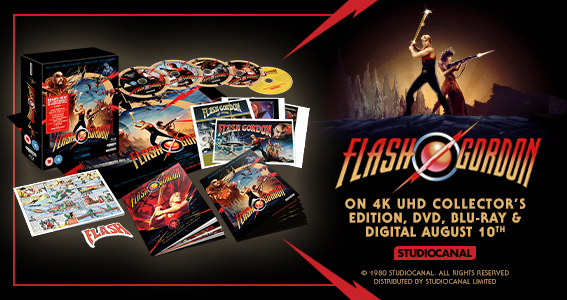 ---
If you can't read this newsletter or see the ads, please click here.
It's the news that the entire home entertainment business has been waiting for, and, on Monday June 15, hmv will fling open the doors at more than 90 of its hmv and FOPP stores around England, with the remaining outlets, a total of 15 in Wales and Scotland, ready to reopen once their respective governments ease lockdowns in line with England. The shutters went down ahead of the government imposed lockdown and have been, for the main part, deserted since. Managers returned this week in preparation of the big reopening, dusting down and cleaning the once-busy stores and beginning the job of replenishing the racks and getting ready for the Monday deadline. As well as fulfilling orders and running promotions aplenty online throughout the lockdown, hmv has been readying itself for the eventual reopening and looking at new ways to retail and how best to entice customers to return. Much of its work is in allaying consumer fears – so there'll be hand sanitisers on entry to ensure surfaces and product picked up while browsing won't become a carrier of the virus. And consumers who are nervous about browsing are being cared for too. They can phone up to order and turn up at stores to collect their product, or drop of a list while they go shopping and collect their product later. This personal shopper-style service will be enhanced with hmv and FOPP staff also being available to recommend film, TV and music titles to consumers based on their tastes. The ring and reserve and list and leave offerings join its existing click and collect service. The fact that hmv has still been fulfilling online orders means much of its functions have been working, albeit with a reduced service, but it should ensure a relatively smooth transition rather than starting from scratch. Store staff have been trained in social distancing and retail guidelines on the 2 metre rule and more are being strictly followed. PPE will be available where needed, screens have been put up and cleaning has been enhanced. The number of customers will be limited.
Comment on hmv's move came from the retailer's owner, Doug Putman, who said: "Our teams have been working on plans to reopen since the day we had to close our doors. We've redesigned our store layouts so that customers can make their way through the stores, buy what they want and pay seamlessly, while maintaining spaces for those who want to browse while maintaining social distancing. We've sought to keep as much of what people love about the hmv and Fopp experience intact and build on the experience whilst ensuring that customers can shop with us comfortably and confidently." Stuart Smith, manager at the hmv Vault in Birmingham, said: "We're really looking forward to welcoming our customers back into stores. We've been through intensive training over the last few weeks to ensure that staff members are fully supported in returning to stores and that customers have the best possible experience. What's more, with personal shopping through hmv List and Leave and hmv Ring and Reserve, we think customers will find that in many ways their experience is enhanced when they visit us next.
---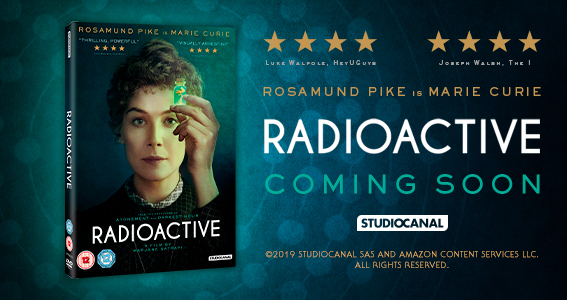 ---
The Raygun spoke extensively to hmv marketing and e-commerce director Patrizia Leighton, who has been working closely on the reopening for weeks. The move has, of course, changed the way the stores will operate. For example, there will be less replenishing of racks throughout the day to ensure social distancing is better observed. Promotional activity – much of which was curtailed and will resume as was, with the addition of seasonal elements such as Father's Day – will be allowed to run its course and less time sensitive, to try and ensure customers don't miss out if they can't get to stores immediately. "In the main, we're trying to extend and refresh the offers we have," she said. "It's going to be really interesting to see how consumers respond once our shops open on Monday. As we open, we'll see how people are shopping, we'll get a better idea of the numbers and we can respond to that. We're going to have the recent releases and the bigger releases and most of these should have arrived in stores by Monday." Some hmv staff will still be shielding or with others who are, and the retailer has been in touch with staff, including those furloughed, to discuss options. "It's a two-way dialogue and it's an ongoing process. The supply chain is working, and we've become old hands at social distancing behind the scenes supporting our e-commerce business. We're trying to get the right amount of stock into stores, we're trying to prioritise." Leighton concluded: "As a country and a community we can see the impact of not having physical retail over the last couple of months. We hope that we can help with the excitement around stores reopening and getting back to business. It is vitally important that this works and that we can open safely and trade responsibly. And we hope the experience for customers helps inspire real confidence for the future."
The move was welcomed elsewhere. Recognising the importance of hmv's return, trade organisation BASE issued an announcement, with chief executive Liz Bales saying: "As non-essential retail returns, the re-opening of 93 hmv stores is incredibly welcome news. The specialist has rightly and creatively put safety at the forefront of its plans, with List & Leave and Ring & Reserve services creating a personal experience for shoppers keen to taste some normality, even as more obvious safety measures provide further reassurance. It's reasonable to expect some caution from shoppers but there's also considerable cause for optimism to be found in just how resilient the physical market has proven to be in the 12 weeks since the UK's retail economy was largely shut down. A lighter New Release slate has enabled catalogue product to shine, effectively stabilising declines seen pre-lockdown. Share of spend across TV product has improved from -13 percent year on year decline pre-lockdown to just -5 per cent during the last 12 weeks, and 4K has remained flat at +0.4 per cent and now enjoys a 17.2 per cent share of the Blu-ray market versus 15.2 per cent at the start of lockdown. There are undoubtedly challenges ahead but the durability of the category as a whole lends considerable credence to the fact that consumers remain committed to accessing the very best entertainment to provide much-needed light relief. hmv's return only serves to further enable that commitment and we wish the team the very best with their return to high street trading."
---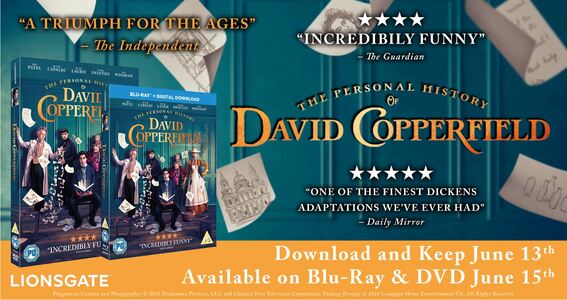 ---
Meanwhile, it's not just the country's biggest entertainment retailer throwing open its doors once more, there are others too. The rental store Snips up in the Wirral, which is also reopening on Monday. We spoke to Dave Wain about plans for his store and more. He said: "Well, it's been a weird three months. The initial questions I had were things like 'Do I keep buying all the new releases, despite having no income?' and 'What if everyone just gets hooked on Netflix and Disney + then doesn't come back?' I can't say that these queries have been answered over the course of time, but I'm certainly less fearful of how the business will resume now than I was back in March. I did keep on buying every new movie as well as the majority of boutique Blu-ray releases too, so come Monday my customers will have a veritable bounty of new rentables to cater for every taste. Thing is, what if I have no customers? What if my remaining loyal base of patrons has fallen under the shiny new spell of streaming? Well, in all honesty I'm half expecting a stampede at the prospect of not having to fork out for the exorbitant rental prices of Sky and Amazon any more. One thing I have been doing over the last twelve weeks is ensuring that I've kept communicating to my customers. Weekly 'new release' bulletins have been posted on Facebook to a growing readership (FB followers have jumped 100 to over 3000), while selected (and popular) community pages have been kind enough to focus on the store with a couple of articles, thus reminding people in the local area that Snips Movies exists - with many people promising to try us for the very first time. Also, I've had daily updates for the 10 days prior to opening which showcase not only the box office titles that have hit DVD, but also the niche Blu-rays that can often get lost in the library. We've had an 88 Films day to promote their recent handful of Italian releases, an Arrow day to push Bloodtide, The Wind etc, as well as galleries devoted to recent Criterion, BFI and Eureka titles. It's a handy opportunity to remind people that we're far removed from the crusty old video store where you had to reserve their one copy of a movie in the hope of seeing it before next Easter. Obviously Covid-relevant changes have had to be made. Floor markings are in place, a perspex screen surrounds the counter, and every return is disinfected when it comes back in. The one aspect that concerns me a little is browsing. So many of our hardcore patrons are real browsers who gaze at our shelves for up to an hour at a time, so with a limit to the number of customers in-store, I worry that these folks will have a less enjoyable experience with their perusing time limited. However, in my literature that I'm posting, I'm putting great emphasis on the traditional quiet time during trading hours. Being open for 10 hours a day means that with a little forethought, these beloved counter-lurkers can come in during a period when there's very few people about. Anyway - viva June 15! Let's rent some physical media."
This week's Official Film Chart announcement came complete with a further bit of confidence boosting news, this time from the Digital sector. For The Greatest Showman, the Fox release (now under Disney's tutelage) passed the 1 million mark for digital downloads this week, making it not only the biggest selling download and keep ever, but also taking it past the magic seven figure mark. Its superiority is highlighted by how far ahead it is of its closest rival, Bohemian Rhapsody – it's sold half a million more than the other Fox musical. Commenting on its success, BASE's Liz Bales said: "The story of The Greatest Showman is one of ongoing success, a testament to the film and the high regard in which it is held by the British public. That it is the first film to exceed a million transactions at EST is of huge significance and is a good news story for the entire category, not just for Fox/Disney. Certainly, the majority of transactions for The Greatest Showman have been across physical formats, with around two million copies sold on disc so far, but the success of the film on digital platforms can also be seen to as representative of a broader shift in consumption habits that is mirrored in the steady growth EST was experiencing before lockdown commenced. We certainly hope that EST can sustain a proportion of the rapid growth in digital sales that has been witnessed since lockdown, but the fact that Showman has continued to sell in large numbers, alongside the fact that broader catalogue sales across EST are up 60 pper cent year-on-year, would certainly seem to suggest that those now engaging with digital transaction are not just there for new release content. That is something the category must capitalise on as the onward slate experiences the long tail of the pandemic and its effects on entertainment content production and release."
This week's Official Film Chart, as well as tracking the mammoth 78th consecutive week The Greatest Showman has been in the top 40, also sees another new number one, this time in the shape of Universal's Dolittle, Robert Downey Jr's take on the character who can converse with creatures. The top 10 also sees a notable entry in one of the most successful foreign language films and certainly one of the biggest subtitled sellers in the share of Curzon Artificial Eye's world cinema juggernaut and Oscar winner Parasite. Also new in at number nine is Fox's Underwater. You can see this week's Official Film Chart Show, which this week previews The Personal History Of David Copperfield, over here. Which leads us nicely on to…
---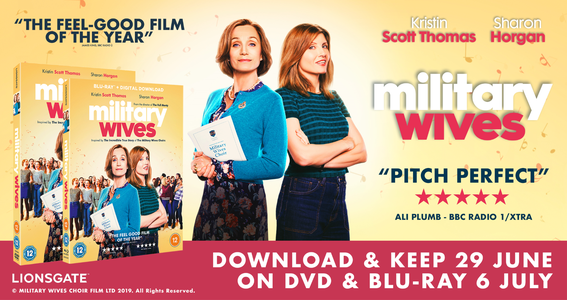 ---
Arriving as an EST release on Saturday June 13 and in stores on Monday June 15 on Blu-ray an DVD is the excellent The Personal History Of David Copperfield, a classic Brit-lit adaptation that still feels fresh and exciting. Commenting on the release, Lionsgate's Kirsten Sweeney said: "Directed and co-written by the incomparable Armando Iannucci, the film is a new vision of the classic Dickens novel and features an all-star British cast including Dev Patel, Tilda Swinton, Hugh Laurie, Peter Capaldi and Ben Whishaw. We're running an extensive above the line campaign for the film including OOH, social, print, and digital and press partnerships, with a specific creative strands geared towards Fathers' Day gifting. We're also working with the Industry Trust on a bespoke FindAnyFilm.com campaign that will run across Social, YouTube, and radio around release. In terms of PR, we've been delighted by the level of support from talent, with Armando Iannucci completing numerous interviews, Q&As and podcast appearances – as well as helping lead a wonderful read-a-long video with cast members reading a section of the beloved novel."
And back to the number one in the Official Film Charts too, in the shape of Dolittle, which stars Robert Downey Jr and a whole zoo's worth of animals, all of whom he can chat with. Activity for the film will include involving influencers (including building a Barry the tiger using just toilet rolls), alongside media which will include radio, vod and social activity. Commenting on the release, marketing manager Emma Sihra said: "We're thrilled to be releasing Dolittle with a campaign built on fun and adventure for the whole family!"
This week's Q3 news comes courtesy of the BFI, which has this week unveiled its slate for the three months beginning in Jily. It sees more Japanese titles as part of the major BFI retrospective and comes as the organisation begins to enjoy something of a return to pre-lockdown normality, certainly in terms of sales. Here's the BFI's John Ramchandhani giving us an updated on the state of play, as well as revealing the BFI's forthcoming titles. He said: "Despite an initial hiccup in physical sales during the early weeks of lockdown we are now seeing a healthy upturn which will no doubt be helped by the re-opening of hmv stores this month. To coincide with the resurgence of DVD and Blu-ray sales we are eager to announce the upcoming Summer slate which includes a veritable blend of classics."
Running through the months, Ramchandhani continued with the BFI's July to August titles. He said; "July sees the release of two new BFI restorations, both from the classic Romulus library. THE Guinea Pig stars a young Richard Attenborough in the Boulting brother's British class-conflict melodrama while and Lewis Gilbert's The Good Die Young stars Joan Collins, Gloria Grahame and Laurence Harvey in a taught thriller set in the shadowy streets of Post-War London. The JAPAN2020 season is a major celebration of Japanese cinema currently playing well to digital audiences across BFI Player and we look forward to accompanying this with the standalone Blu-rays of Hirokazu Koreeda's Mabarosi and After Life, two of his most popular features that screened at the Southbank in the months before lockdown. The multi-award-winning Equus (a BAFTA for Jenny Agutter and Golden Globes for Richard Burton and Peter Firth) gallops to a Blu-ray release in August. Adapted by Peter Shaffer from his own landmark, Tony-winning play and directed by Sidney Lumet, this gripping psychological thriller also garnered three Oscar nominations."
---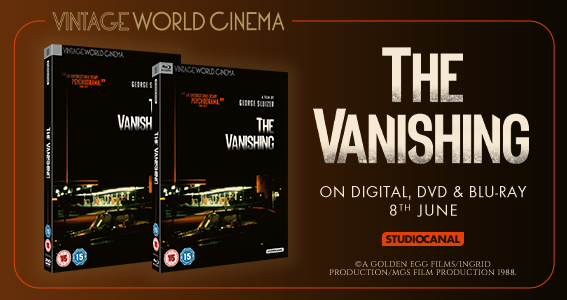 ---
Those missing film festivals, especially the UK-based ones, can take solace after Curzon Home Cinema announced it is collaborating with the Edinburgh International Film Festival for an online festival previewing forthcoming titles. The Ed Film Fest At Home will run over 12 days from June 24 to July 5, which a different film on offer each day. The full line-up has yet to be announced, but names on offer include Jennifer Baichwal, Marco Bellocchio, Ron Howard, the Dardenne brothers, Tilda Swinton, Alicia Vikander and Maxine Peake. Each film costs £9.99, with Q&As and other materials. Rod White, Director of Programming said: "We can't bring you the Edinburgh International Film Festival this year quite as and when you know it, but we are finding ways to adapt and to share our passion for films through new initiatives. We want to give our industry something to get excited about whilst all UK cinemas are closed, and get the cinema-going public excited about what films are in store for them in cinemas when we return so we've joined forces with Curzon Home Cinema to end (at least temporarily) this new-release hiatus. We've handpicked a selection of some of the best upcoming films from the future film release schedules and are delighted we can share those with our audiences across the UK, giving them the opportunity to see them before they [hopefully] reach owur cinemas later in the year. Additionally, we've also arranged for many of them to be accompanied by online Q&As with the filmmakers which will be live and interactive when each film is released and then available with the stream for the duration it is on EDFILMFEST AT HOME. We're hugely grateful to all the distributors who have supplied films for this series." Damian Spandley, Director of Programme and Distribution Sales - Curzon said: "The Edinburgh International Film Festival is a highlight of the UK film calendar and it is a crushing shame not to bring some of our films to the city this June. But with this selection of exciting new titles, we believe EDFILMFEST AT HOME on Curzon Home Cinema will bring the spirit of the festival to film fans across the country."
We'll end with more news from the Federation Against Copyright Theft, as the organisation's investigations this week ended in Bolton Magistrates' Court was a man who sold devices enabling customers to access subscription services to get films and spot without paying. Mark Schofield, who'd been selling the devices via Facebook, was given a 24 month prison sentence suspended for two years, as well as being ordered to serve 240 hours unpaid work. Comment came from FACT's Kieron Sharp, who said:"This result shows the serious consequences individuals can face if they choose to break the law by providing illegal devices and services. This is a warning to anyone engaged in selling subscriptions or devices that allow access to content without remunerating the legitimate provider – it's not a grey area and you risk a criminal conviction. FACT works closely with broadcasters and rights owners who employ a variety of techniques to identify the original source of illegal content. With the support from law enforcement, government and the creative industries we are tightening the net on the criminals behind illegal activity."
---
---
"Redirecting National Lottery and Mayor of London funding to make emergency grants to our independent exhibitors has proved to be a lifeline, enabling our fantastic venues, cinemas and festivals across the UK to remain in business in the immediate term. However, it is clear that these vital and unique organisations, which are crucial to the rich cultural fabric of their local communities, are still in crisis. When allowed to reopen, safely implementing social distancing guidance will not only be logistically impossible for some, but many are also unlikely to cover their costs when operating at reduced capacity. Losing these exhibitors would be a huge cultural loss for UK audiences, so I am pleased FAN has been able to help them keep the lights on while we all face the oncoming challenges."
The BFI's Ben Luxford on supporting independent theatrical exhibitors through its Film Audience Network to help them survive during the lockdown…
"The whole industry is waiting to see what Christopher Nolan does, it's all down to him," as one senior industry executive said to us recently. With so much riding on Tenet, not just the big budget blockbuster itself, the latest from a director who celebrates cinema and has also maintained credibility alongside high commercial success, but also, you could argue, cinema itself, the director and studio have been studying all the angles. And finally, with the mid-July date looming, Nolan and Warner have announced that it will be delayed, but only by a mere two weeks, to July 31.
Good news for Spider-fans, as animator Nick Kondo, who worked on the excellent Into the Spider-verse, has revealed on Twitter this week that work has started on the sequel. Animated titles may not suffer from the same kind of pressures as live action features when it comes to shooting, but it's good to see the eagerly anticipated sequel on track. On the downside, it's not due at cinemas until 2022…
Strangest news of the week has seen Disney revealing plans for a musical based on the collective musical works of Lionel Richie. The as-yet untitled jukebox musical, which may, or may not, be called All Night Long, will follow the tried and trusted formula of linking the songs to tell a narrative a la Mamma Mia. We're secretly hoping it's about a blind woman who's not very good at sculpting and pottery, but what do we know?
Follow us on www.twitter.com/theraygun…
Early season's greetings…
You're on The Raygun newsletter mailing list, which has been running for eight years, because you requested it, have been recommended to us or sent us emails. You can unsubscribe at any time, if you're daft, using the link elsewhere or by emailing as below. But of course, you don't want to do that, do you? We don't share your information with anyone else, we don't like cookies and we're the good guys. We care because you do…
To subscribe to The Raygun newsletter, please email
info@theraygun.co.uk
with subscribe in the subject matter
To unsubscribe, email

info@theraygun.co.uk

with unsubscribe in the subject
For editorial or advertising queries, contact

tim@theraygun.co.uk