IN THIS ISSUE:
Ron Paul Attack Continues
McAlister Straw Poll Draws More Criticism
Legislstors invited to CAIR Conference Set For March
Christmas Massacre or Muslim Honor Killing?
The Alliance for Vigilance Event Set for January 12th – 13th
Bond Issue Story Starting to Get Traction
Representative Bennett Joins Costello in
Calling For U.S. Dept Labor to Stand Down
Two Oklahoma Gun Rights Group Find Themselves Placed on Terror Watch List for Defending Constitutional Rights
---

---
Sponsors this week:
The Carpenter Shop
358 North Rockwell
OKC, Ok
405-942-2644
The Carpenter Shop is a full line cabinet and countertop shop that travels all over the state building dream kitchens for discerning customers
R A Graphix
(405) 703-3599
214 Ne 12th St, #C, Moore, OK 73160

R.A. Graphixis a full line printer and sign shop capable of screen printing, vinyl signs, banners, offset printing, and all of your printing needs. Randy and his family have supported the conservative movment for many years

This guy is a Noble Oklahoma based company that has great prices on electronics of all types and inexpensive toner and ink for your printer.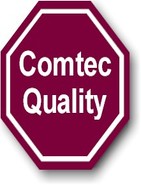 Comtec provides residential and commercial security systems in Oklahoma.
There is only one thing you really need to know about Comtec's quality and pricing, they do not require a contract for their services.
Customers are free to walk away if their service isn't top quality.
Rodent ResistantChicken Feeders!
$50 + Shipping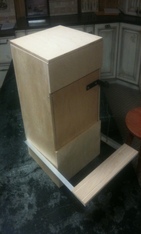 Advertise Your Business, Event, Or Service Here!
$25.00 per week, tens of thousands of Oklahoman
impressions every newsletter