RICKY GETS BEHIND GERVAIS
AMAZON READY FOR BLACK WEEK, CYBER MONDAY
LIONSGATE EXPENDS MORE ENERGY…
…AND GOES DIGITAL ON CHRISTMAS DAY
ANCHOR BAY PLANS TO KILL IT
ARROW HAS IT IN THE POCKET
ICON'S GUEST MAKES THE LIST
…AND LURKS IN THE SHADOWS
DOGWOOF'S BOWLS MAIDAN OVER
LUXFORD FINS A NEW AUDIENCE
NATIVITY MORE THAN STABLE AT CINEMAS, IN STORES
PEPPA PIGS OUT ON $1 BILLION
QUOTE OF THE WEEK
TWEET OF THE WEEK
---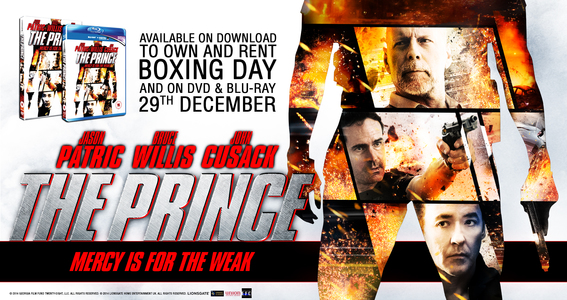 ---
If you can't read this newsletter or see the ads, pl
ease click
here
It Was A Good Week For... eOne, with Peppa Pig set to exceed $1 billion in revenues and Nativity proving to be another profitable franchise…
It Was A Bad Week For…
Critics who came under fire for attacking Nativity 3, with director Debbie Isitt launching a broadside at them…
And still the releases come thick and fast: it's been another big week for releases with another raft of titles due to follow on Monday November 24 too. This week's biggies included the fourth instalment in that noisiest of franchises, Transformers, with Age Of Extinction arriving on Blu-ray and DVD in assorted SKUs. The Transformers themselves, Optimus Prime, Bumblebee and co, were on hand on help out, as Paramount's retailer marketing manager Fiona Hastie said: "On Monday the first DVD & Blu-ray copies of Transformers Age Of Extinction were delivered to the Amazon Distribution Centre, Hemel Hempstead, in a suitably action-packed manner. Led by Optimus Prime himself, and accompanied by fellow Autobots Bumblebee and Barricade, the shipments were dropped off safely ahead of their release to customers. This activity solidifies a successful ongoing partnership for Paramount Pictures with both Hasbro UK and Amazon which provides the basis for an innovative PR & Marketing approach. What with the highly-anticipated home entertainment release of TF4 this week, and the continuing success of the Transformers toy lines, this Christmas is set to be a truly explosive success."
Also out on Monday November 17 was another big release in the shape of Universal's The Purge: Anarchy. And to mark the occasion, the major helped scores of people take to the treats of east London for an event based on the film itself. As Universal senior product manager Lisa Penna said: "The Purge franchise has developed a massive cult following since the release of the prequel in 2013. To celebrate the launch of The Purge: Anarchy on Blu-ray and DVD on November 17, we teamed up with the Street Wars Team to bring a night of Purge-inspired water pistol street warfare. Decked out in Purge masks, over 200 assassins ran through the streets of London, armed with their water pistols, in a race to be the last man standing. Street Wars aficionados and fans of the film were given the chance to participate, recruited via the website and social media channels."
---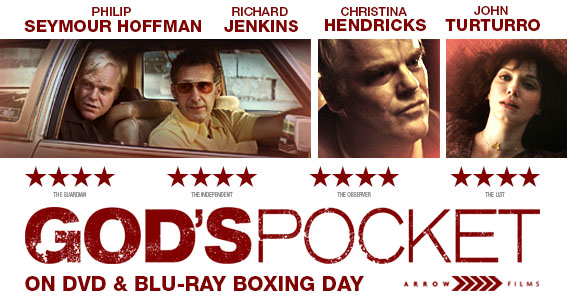 ---
Ricky Gervais has been busy this week, backing the release of the latest series of his own creation Derek. As usual, the star has put his full weight behind the release, particularly via social media channels. As 4DVD's Claire Bosak said: "Ricky Gervais is fully supporting the release with his unrivalled social media following. This week we are getting access to exclusive in-character clips from Derek and some of the other Broad Hill nursing home staff and occupants to promote the DVD on Facebook and Twitter. The Derek Christmas Special will be shown on Channel 4 towards the end of December and Ricky will be doing some broadcast publicity to support both this and the DVD release."
Monday November 24 sees the beginning of those recent UK phenomena, Black Friday Deals Week, which ends on Friday November 28, Black Friday itself. And the following Monday is Cyber Monday. Online giant

amazon.co.uk

is gearing itself up for its busiest day ever for online shopping, with sales peaking at 9.22pm in the evening. Last year saw Black Friday give it its biggest ever day of sales – with more than 4 million items ordered – and then that same record shattered a few days afterwards. As Amazon's vp of EU Retail Xavier Garambois said: "Last year, Black Friday was so popular that for the very first time in our history, we received orders for over 4 million items in one day. This year, we are offering ten times as many deals as Black Friday Deals Week 2010, when we first introduced Black Friday to the UK. For many, Black Friday marks the start of the Christmas shopping rush in the UK." Amazon UK's md Christopher North added: "With a thousand more deals than last year, we expect record numbers to take advantage of Black Friday Deals Week this year. From children's toys and consoles to fine jewellery and wearable technology, Black Friday Deals Week now signals the start of Christmas shopping in the UK with millions of pounds to be saved on must-have gifts." Deals on offer – you can see them here

http://www.amazon.co.uk/blackfriday

– include all 22 Bond films on Blu-ray for under £50 and series one to five of Fringe for £25.
Moving in to December and looking at the forthcoming slate, there are still plenty of releases coming thick and fast. Take, if you will, the third instalment in the hugely popular Expendables franchise, aka Expendables 3, which sees Stallone, Statham and co – and a cast of seemingly hundreds of action heroes, joining forces once more. Commenting on its arrival on December 8, Lionsgate's Ben Grunbaum said: "
We're getting very excited in the run up to The Expendables 3 detonating its way into the market on December 8th. We can't think of a more perfect Christmas gift for the action fan in the family. Our muscular marketing campaign is involving some heavy artillery so be on the lookout for it rolling into town in the next few weeks."
---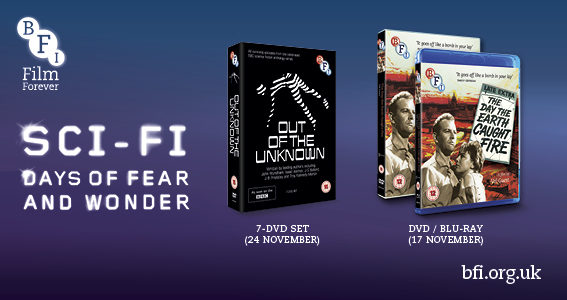 ---
As December progresses – and while we may not quite have got Christmas out of the way yet – the industry is bracing itself for what could be one of the busiest ever Boxing Days. And, at the same time, get ready for a new concept too – the December 25 release. For Lionsgate has announced that it his releasing Are You Here on demand and as a download to own title on Christmas Day – ensuring it will capitalise on new tablet and other device owners eager to watch something on their new presents. The comedy, which stars Owen Wilson, Amy Poehler and Zach Galafianakis, arrives in cinemas on January 2. Lionsgate's md for home entertainment and new media Nicola Pearcey said:
"
We are thrilled to be pushing boundaries with our
unique release strategy for Are You Here. Available digitally from Christmas Day, our audience will be able to purchase or rent Are You Here across digital platforms one week before it hits cinemas. We firmly believe this film and its release strategy timed around the festive season will deliver one of our biggest premium releases to date."
December 26 is going to see a huge bunfight between major studio and independent alike. The date is becoming increasingly popular and there are a raft of strong releases due on the date.
Anchor Bay was one of the independents which effectively took ownership of the day last year, thanks to its hit Danny Dyer release Vendetta. It has teamed up with producer Jonathan Sothcott for its eagerly awaited We Still Kill The Old Way, which features many of the popular producer's regular faces. Commenting on it release, Anchor Bay's Charles Fotheringham said:
"After the great success we had with Vendetta last year, we're looking at another Boxing day hit with We Still Kill the Old Way. The reception to the title across the customer base has been fantastic and we have great support in place across retail. With the campaign we're rolling out to support the release - across TV, outdoor print and online, we're looking forward to claiming the Boxing Day Britflick crown once again. The theatrical campaign will launch December 12 delivering some great pre-awareness for the home entertainment release. Combined with a heavyweight PR campaign, it will ensure that We Still Kill The Old Way is front of mind for post-Xmas shoppers." The company's Hollie Richmond added: "
We have outstanding cast support on the release, with Ian Ogilvy flying in especially for the campaign and great involvement from all parties. The range of talent in the film allows us to target a huge spread of outlets, from the familiar faces to fresh up and coming stars such as Dani Dyer, Danny-Boy Hatchard and Red Madrell."
---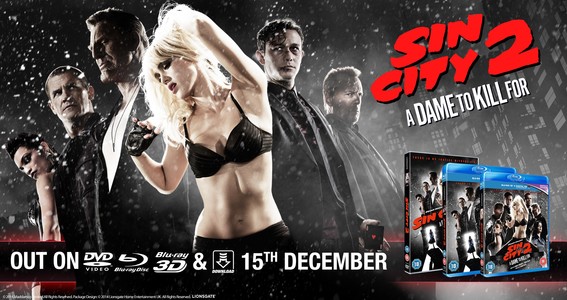 ---
Arrow is another independent targeting the date too, with its release of one of the final outings from the sadly missed Philip Seymour Hoffman, God's Pocket. As the company's Jon
Jon Sadler said: "
It was a bittersweet experience, being able to bring one of the late, great Philip Seymour Hoffman's very last films to UK cinemas audiences, and now to take it even wider for the home entertainment release. It is another superlative performance from the great man who will continue to be missed by cinema fans and everyone in the industry of film, for years to come. The movie serves as another example of his sheer acting genius and deserves to be seen by as many people as possible and we will be supporting the Boxing Day release accordingly with strong ATL advertising and PR.
Icon now and the resurgent company has already put together one of if not the finest Steelbook releases you'll see in 2014 (Cold In July, which we could stare at for ages) and is working on another to round off the year in some style for its post-Christmas release. The Guest is due on December 29, starring Downton Abbey hunk Dan Stevens in an all together different role, while the star is writ large on the Steelbook. As Icon's Chris Warrington said: "
We've used the theatrical teaser artwork for our steelbook, playing up the John Carpenter-esque horror elements of the film, targeting the core collectors who know and love the film and all of tis influences. Our main art has evolved further from the theatrical key art, still keeping the cool, Bond-esque title style but promising more action and thrills to attract the audience." With regards to the campaign, Warrington explained: "Multi-media advertising will build on the awareness generated by the theatrical release. Online display, pre-roll and social advertising will hit in the run-up to Christmas, whereupon our short, sharp and shockingly good TV campaign will kick people away from their sofa-based torpor and into stores for the 29th. We'll also be having fun with Christmas-themed messaging in our social and PR campaign, with new mashed up festive content, 'The 12 Days of Guest-mas' and seeing who could be the worst Guest anyone could entertain at Christmas."
---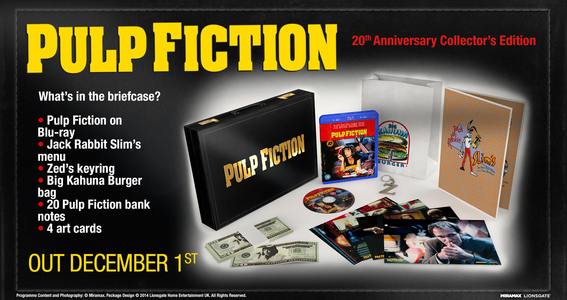 ---
Metrodome scored a huge hit with its Boxing Day 2012 release St George's Day and it's returning to the fray this year with The Guvnors, its own production which stars, among others, Rizzle Kicks star Harley Sylvester and is a suitably gritty tale – the kind that seems to work oh so well in the post-Christmas market. Commenting on its release, Metrodome's Kalina Jones said: "The Guvnors will see a similar release pattern to that which provided great success at the end of 2012 for St George's Day, allowing us to take full advantage of the gifting period and post-Christmas sales rush. As well as broad national press advertisements, we'll have more targeted activity – including ads in football matchday programmes, and will continue to build on the substantial social media following the film built throughout its theatrical release." Further PR and talent interviews will appear in national and regional press, while the DVD and Blu-ray SKUs will feature exclusive behind the scenes footage with stars Sylvester and Doug Allen, as well as director Gabe Turner and producer Leo Pearlman.
And while we're on Metrodome, it's also worth noting that the independent's rather fine comedy What We Do In The Shadows, a New Zealand vampire mockumentary (no, really), is released at cinemas on Friday November 21. The film will arrive on DVD in the first part of 2015 and we can't recommend it highly enough. Its cast includes, among others, the rather wonderful Jemaine Clement from Flight Of The Conchords and is one of the year's finest – and funniest – comedies. But don't just take our word for it. As Metrodome's Jezz Vernon

said: "
"We're delighted to see the amazing critical reaction, Flight of the Conchords has had huge popularity here but its great to see the creators take their distinct brand of humour and absurdity to a much broader canvas in What We Do in the Shadows. We're absolutely chuffed that the Guardian's film critic Peter Bradshaw just declared us as comedy of the year."
Independent

Dogwoof is nothing if not diverse in its slate, even if it does specialise purely in documentaries. With its outstanding Nas documentary Time Is Illmatic due on December 15 at one end of the spectrum, it has announced a completely different kind of doc to open its 2015 slate. The company has
acquired Maidan, which focuses on the turmoil in Kiev, Ukraine,, which effectively brought down the government. The film will be released at cinemas in February 2015, to coincide with the first anniversary of the cataclysmic events, ahead of its home entertainment bow. Dogwoof's Oli Harbottle said:
"
We're delighted to be adding Sergei's film to the Dogwoof slate for 2015, Maidan is ever-relevant as an important political statement as well as being a stunning artistic documentary. It's a great way to kick off what promises to be Dogwoof's best year yet in terms of our line-up."
Director Sergei Loznitsa and producer Maria Choustova-Baker jointly said: "We are absolutely delighted that Maidan has finally found its way to the UK screens. After the enthusiastic response the film has received at the BFI London Film Festival we are confident that it will be viewed and appreciated not only by documentary cinema connoisseurs, film art lovers and professionals in the field of politics and history, but also by a wide range of British spectators, who are keen to experience the world around them through cinema. We very much look forward to working together with Dogwoof on making the UK release of Maidan a success."
---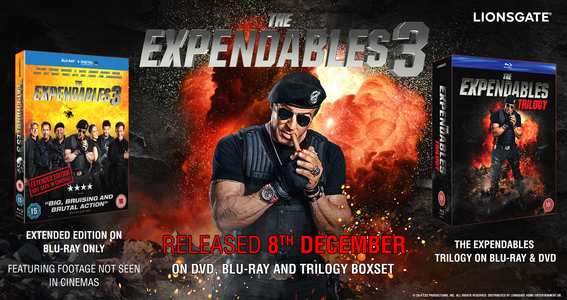 ---
Former Artificial Eye and Curzon executive Ben Luxford, most recently head of distribution at Koch Media, is to join the BFI in the new role of head of UK audiences. He will continue at Koch, overseeing titles such as Bill and X+Y during his handover. BFI film fund director Ben Roberts said: "The future economic success of British films depends upon active and new thinking and is absolutely key to achieving our ambitions for growing audiences for British and specialised film across all platforms and in as wide a geographical area as possible. Ben brings an intelligent, instinctive approach to audience development, and his experience from the coalface will provide invaluable support for exhibitors and distributors. I'm really looking forward to having him on board." Luxford added: "There has never been a more necessary time for the BFI to create a joined up approach to reaching new audiences in order to react to the emerging opportunities in the film landscape. I can't wait to get started."
Last week we looked at eOne's drafting for its Nativity series as the third film arrived at cinemas. Despite a mauling at the hands of assorted critics, it took £1.8 million in its opening frame, while the first two films are both sitting pretty in the Official Charts Company top 20 overall sellers and have now notched up sales of more than 1.2 million units between them. As eOne Films UK md Alex Hamilton said: "Made in Coventry and loved by audiences the length and breadth of the UK, the Nativity films just keep growing. They're a classic underdog story to cherish, and we're proud to keep bringing this wonderful, untainted breath of British popular culture to audiences from Plymouth to Inverness."
Sticking with eOne and it was reported this week that its key children's franchise Peppa Pig will this year boast revenues of more than $1 billion across merchandising and other areas. Chief executive Darren Throop said: "

We have seen explosive growth," said Throop. "We are the number one pre-school brand in the UK, Spain, Italy and Australia. Everywhere she goes as long as we get a good broadcast slot for the TV animation the franchise grows fast. We have the intention to make Peppa Pig the number one pre-school brand in the world."
A relatively quiet week in the world of svod services – unless you count Netflix's suspension of its Bill Cosby special – although Amazon Prime Instant Video announced that comedy drama Mozart In The Jungle will debut in its entirety – 10 episodes – on December 23 on its service in the UK and other territories. It boasts an all-star cast headed by Gael Garcia Bernal and Saffron Burrows, while Roman Coppola and Jason Schwartzman are executive producing. "Our customers will be immersed in a provocative and compelling world," said Roy Price, vp of Amazon Studios. "Jason, Roman, Paul and John have brilliantly tapped into this microcosm brought to life by an unparalleled ensemble cast."
---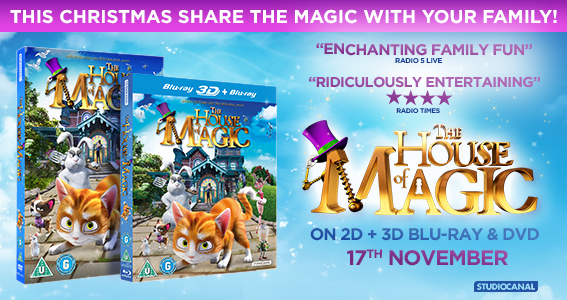 ---
EVENT OF THE WEEK
We were up and about early on a Sunday morning (again) to be entertained by face painters and not one but two magicians at the rather grand location of the Soho Hotel to see Studiocanal's family outing House Of Magic. And rather good it was too – we even made plenty of pastries disappear…
QUOTE OF THE WEEK
"It wasn't my intent to be that outspoken about file-sharing, at first I just wanted to expose the hypocrisy of Hollywood going after anybody for any crime. But after I had published that first blog, I was suddenly exposed to a lot more information about the issue. Sometimes I see your headlines in my Twitter feed and I think I'm in some alternative universe, where I'm the only one who swallowed the red pill. 'Another kid in prison for a file-sharing', 'Anti file-sharing propaganda taught in schools', 'torrent sites reported to the state department', etc., etc. All done in the name of an industry that is infamous for corruption. I mean, doesn't anybody see that? Hollywood studios shaking their finger at people who illegally download stuff is like the Vatican shaking their finger at pedophiles. First and foremost I will not stand for young, bright minds being hunted and locked up in my name. And since I am still part of the film and TV industry, albeit not the most popular member at this point, these acts are done in my name. Even if I would agree with this ludicrous idea that everything to do with file-sharing or downloading is theft and should be punished with prison…then I'd still insist that everybody in Hollywood who has ever stolen anything or cheated anybody needs to go to prison first. If we could somehow make that rule happen with magical fairy dust…you'd never hear another beep about imprisoning file-sharers. See, I wish more of my colleagues would come out of the fog…but that fog is made of fears, so it is thick and consistent. Fear to upset the decision makers, fear to get blacklisted and never get to make movies again, fear to get fired by your agents, fear to become unpopular with your film-industry peers, it's so much easier to blame the British, pimple-faced teenager, who uploaded Fast and the Furious 6, for the scarcity we experience.
Green Street director Lexi Alexander, one of the few directors to come out in favour of file-sharing and currently at the centre of much online controversy…

AT THE MOVIES
Interstellar held on to the top slot – more than £12 million and counting – with wildly differing British productions, The Imitation Game (£2.74 million) and Nativity 3: Dude Where's My Donkey?! (£1.8 million) at numbers two and three respectively. The other new entry was The Drop with £637,837 in its first weekend.
No new Star Wars, Marvel or DC news this week – we're having a break from all that nonsense this week – but instead, get ready for another major franchise brewing. For Warner's big budget adaptation of Stephen King's The Stand will become FOUR separate films. This will make the running time for the quartet longer than the miniseries made some 20 years ago… Matthew McConaughey is rumoured to be among those set to star in this tale of a post-apocalyptic America…
Do you believe in the Westworld? HBO certainly does, having announced – via Vine, no less – that Michael Crichton's sci-fi epic will be turned into an ongoing series airing in 2015. It has, of course, famously been turned into a film with Yul Brynner about robots running amok in a theme park. The new version boasts an all-star team behind it – Jonathan Nolan and JJ Abrams among those one one side of the camera and the likes of Anthony Hopkins, Evan Rachel Wood, Ed Harris and Thandie Newton on the other…
TWEET OF THE WEEK
TRAILERS OF THE WEEK
Forthcoming exclusively on Netflix…
Disney's new take on Cinderella…
Teen time travel adventure…
To subscribe to The Raygun newsletter, please email info@theraygun.co.uk
with subscribe in the subject matter
To unsubscribe, email info@theraygun.co.uk with unsubscribe in the subject
For editorial or advertising queries, contact tim@theraygun.co.uk