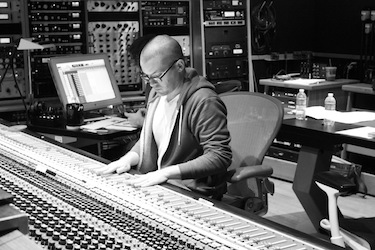 GPS | Global Positioning Services is pleased to announce the signing of Producer, Mixer, Engineer and Musician Dana Nielsen for exclusive representation. The Grammy-nominated Mixer / Engineer has worked with Adele, Rihanna, Red Hot Chili Peppers, Justin Timberlake, Metallica, Weezer, Neil Diamond, Slayer, Linkin Park, System of a Down and Sheryl Crow among others.
Nielsen recently mixed and engineered the score and original music to Will Ferrell's "Casa di Mi Padre", including mixing the title song performed by Christina Aguilera. In 2008 Nielsen mixed Neil Diamond's #1 album Home Before Dark, as well as Diamond's 2006 "Artist Cut" edition of the album 12 Songs. Both albums were mixed at Nielsen's own Little People Studio in West Los Angeles. Nielsen also was an engineer on Weezer's Red Album, Slayer's World Painted Blood, the Gossip's Music for Men and Alela Diane's 2011 album. For Canadian fans, Nielsen is currently mixing Chic Gamine's highly anticipated forthcoming U.S. Debut. Dana Nielsen's selected discography is attached and can also be found on the GPS website.

Global Positioning Services - with offices on the East and West Coasts - is a full service management company representing producers, engineers, mixers, writers and artists. We assist and guide our clients in all aspects of their careers, as well as provide invoicing services, project coordination and royalty tracking.
For More Information Contact:
GPS | Global Positioning Services
3435 Ocean Park Blvd., Suite 107-191
Santa Monica, CA 90405
Tel - 310.656.1350