Animal Holidays for February
National Cat Health Month
National Pet Oral Health Care Month
Pet Dental Health Month
National Prevent a Litter Month
Responsible Animal Guardian Month
Responsible Pet Owner Month
Spay/Neuter Awareness Month

National Pet Theft Awareness Day - February 14
Love Your Pet Day - February 20
National Justice for Animals Week - 3rd week in Feb.
Spay Day USA - February 27 (Last Tuesday in Feb)
World Spay Day - February 27 (Last Tuesday in Feb)
PET FOOD NEWS
Worried about pet food safety? Report Problems to the FDA! 
Articles:
What dry food does to a cat's teeth:
How much water should your cat drink?
~~~~~~~~~~~~~~~~~~~

Email: hipaws @ hotmail.com
felinehelpline @ live.com
catsgalore4 @ hotmail.com

I no longer use the mskitty email address due to hacking.
~~~~~~~~~~~~~~~~~~~
Helpful Links:
Share the TruthAboutCats with your friends:
Winter weather tips:
Feel free to share this newsletter with your friends. If they would like to have their own subscription, send them to:
TheProblemCat.com
to fill out the form on the upper left of the page. This is a private list and is not shared with others, certainly not any advertising companies.
If you would like to see past issues, or are having trouble viewing this one, you may find them at this link: 
About the Newsletter:
Published once a month on the 7th. Submissions and suggestions are welcome.
felinehelpline @ live.com
_______________________
Articles From Our Friends
Thanks to those of you who have contributed articles for the newsletter. Here is an especially good one, relevant to the current and ongoing debate about outside cats.
Thanks to Rosalie Schultz, who says, "In [my article], I cite a reference from none other than Charles Darwin. Early in his work,
On the Origin of Species
, he observes the need for free-roaming cats in order to keep bee populations strong in a neighborhood. Still recognizing how much of a danger feral cats can be to bird populations, I go on to mention a technique I've been using that finally does seem to prevent my cats from attacking birds in my garden."
Please read her very good article at this link:
http://loveablecat.blogspot.com/2018/02/getting-creative-with-crates.html
And here is a short, but helpful tip from a regular reader and contributor, Paul DeCeglie:

Cats don't always land on their feet. Cats are champs at landing feet first over short distances, thanks to a highly flexible backbone. But they do sometimes land on their heads. Falling from windows or balconies that are higher than one or two stories, a cat's feet cannot "break" the fall. Their heads and bodies collide with the ground, causing severe injuries. Cats with access to an elevated, open window may also focus so intently on a bird or flying insect, that they lose their balance and fall. The phenomenon is called "high-rise syndrome."
This article addresses another aspect of this topic, from the Science Daily website:
An outdoor cat can damage your sustainability cred
https://www.sciencedaily.com/releases/2018/01/180130140249.htm
A new study shows that bird lovers who allow their pet cats out of the house are judged to be less concerned about the environment by other members of the birder community on social media, even if the property owner is otherwise employing all of the same sustainable practices as those keeping cats indoors.
Do people notice cues that a member within their community is letting their cat outdoors? Do these people who notice those cues actually use that information to make judgments on that group-norm violator?
"This study is a reminder of how easy it can be to jump to conclusions about other people's behaviors on the basis of very little information," said Poppy McLeod, professor of communication at Cornell University.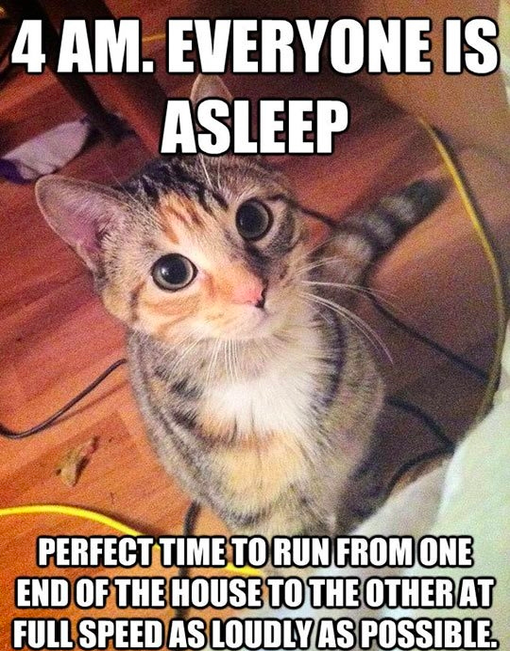 Health and Behavior

Comprehensive Guide to Feline Chronic Kidney Disease - Everything You Need to Know to Help Your Cat
http://www.felinecrf.org/

The debate continues on vaccination.
There is much debate and mixed information about the use of essential oils with cats. Written by a veterinarian who specializes in the use of aromatic medicines, this article addresses these concerns.
Is Your Cat Right or Left Handed?
Female cats are more likely to be right-handed, researchers have discovered.
Until now, studies on limb preference of animals have focused solely on forced experimental challenges. However, in the Queen's study, the cats -- 24 male and 20 female and all neutered -- were studied in their own homes so that information could be gathered as they went about their everyday tasks.
---
To see previous newsletters: