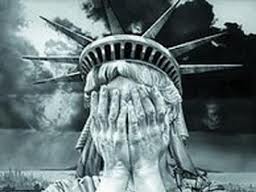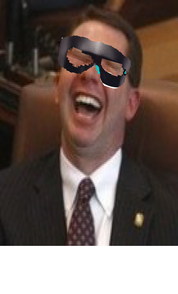 Charity Plundered for Political Cash?
Former Speaker Steel's Speakers Ball
Raises Money for Veterans
Pays Out Less than 2% of Money Raised in 2012
Will His New Employer Receive the Same Treatment?
Everyone has seen the investigative news reports on the fund raising companies that contract for charities where the charity winds up with a tiny percentage of the donations. Sickening to think that our hard earned money is stolen by unscrupulous companies; we think we are doing good and it turns out we are just feeding the greedy. Conservatives tend to believe that private or nonprofit charities do a better job at taking care of those in true need than the government and conservatives donate far more of their income to worthy causes than the liberals that tend to want to spend tax money toward the unfortunate. So as a conservative I applaud efforts to raise money for worthy causes but it also angers me when I see the donations spent on overhead and expenses with only a small part going to the actual charity.
Few know that the Oklahoma House of Representatives has two fundraising arms, the Oklahoma Speakers Ball, Inc., Ethics Commision # 204067, and the House PAC. Currently the Chairman of the Speakers Ball is Robert G. Campbell, an attorney for Fellers and Snider law firm. The Treasurer is Chuck Thompson, who works for Republic Bank and Trust. The Assistant Treasurer is Linda K. Hollman who works for PHE Office Solutions, and appears to be the person hired to actually do the work of managing the books. I'd guess that Hollman is the only one in the bunch that actually does the work for the money she is paid.
The Speakers Ball started out doing some good if you take their 2007 Ethics Commission report their 2007 Ethics Commission report as representative of their work.
Yes they raised $274,745.00 and spent $243,266.00, but they also donated $30,000 to charity that year. As long as the donors are aware that only 9% of their donation actually goes to charity then everything is on the level. Looking at the "professional fees" we see that Linda Hollman received $7365.00 for the bookkeeping, Marian Free took in $6,000, and Marjean Farmer took in $1,000. Dolly Levin Event Studios took in a whopping $113,299.00 in fees and the Renaissance Hotel took in $119,948.00. Pricy expenses but the professional fees were under $13,000 with almost half going toward keeping the books and filing the Ethics Reports.
They were donating over twice as much as the administrative fees at that point.
In 2009 things were a bit more lavish but the Speakers Ball still donated $20,000 to the Arts Council.
Income was at $253,317.00 and expenses were at $245,302.00. Donations were down to only 8% of expenses. Speaker Benge and his wife were reimbursed nearly $1,484 for her ball gown, not what I would expect for a charity event but at least they donated thirteen times that to the charity. Professional fees crept up, Linda Hollman took in $16,299 with some reimbursed expenses mixed in, Marian Free took in $20,749 with some reimbursed expenses mixed in, and Marjean Farmer took in $1,500. Dolly Levin Event Studios took in $138,839.00. Administrative fees were up to almost twice the amount donated, a difference of 4 times the 2008 fees.
The 2010 Speakers Ball was the first for Speaker Kris Steel and boy did things change! Income was down to $105,212.00 and expenses were at $164,412.00. The Community Food Bank received a donation of $4,670 and the Regional Food Bank received $7,140.00. Donations were down to 7% of expenditures. Linda Hollman's take was actually down to $9,450.00, Marian Free's take was at $19,499.00, Innovative Solutions was the new event company, their take was $121,542.00. Administrative fees were still at 4 times what was donated….
The 2011 Speakers Ball was the second for Speaker Kris Steel and things went downhill again. They took in $238,900.00 and spent $226,228.00. Big Brothers and Big Sisters received a $22,000 donation, up a bit to 9% of expenditures. Linda Hollman's take was $17,825.00, Marian Free took in $22,532.00. Innovative Event Solutions took in $168,653.00. Speaker Steel's wife Kellie Steel got $1,000 for her ball gown but again they donated 22 times that to charity. One would think that the Speaker could afford to clothe his wife for an event though…. And why do we say that this Speakers Ball went downhill when they actually donated 2% more? Because they delayed the donation till August of 2011, they had been paying out the donations in March of each year previously. Looks like they spent more than they took in early on and had to twist some arms to come up with the pittance of a donation. But administrative fees were now over $40,000.000 including misc expenses and they had hired a CPA. Administration costs were almost twice as much as the donation, an improvement of the 4 times amount of fees in 2010 but still grossly inflated.
But Speaker Kris Steel truly showed his greed in 2012. While the final Ethics Commission form hasn't been filed yet as they have to wait till Dec 31st to close out the year, the expenses to donation ratio has skyrocketed. They brought in $251,700.00 in donations, spent $200,295.00, and donated a paltry $5,000 to Oklahoma Honor Flights. That is only 2% of the expenditures and only 1.9% of the actual donations that were given for this charity! Linda Hollman took in $14,953.00, Marian Free took in $12,081.00. Innovative Event Solutions took in $157,540.00. Administrative fees skyrocketed to over 5 times the donation!
From looking at the reports it is obvious that they were actually prepaying some of the 2013 expenses in july and September of 2012 instead of donating the money to charity, $41,000.00 in prepayments to Innovative Event Solutions, over 8 times what they donated to Oklahoma Honor Flights. And their donation came later than usual, September instead of March as the earlier Speaker Balls had paid out, evidence that they were scrambling to cover the bloated expenses instead of honoring their commitment to donate to Oklahoma Honor Flights. To cap this travesty, they had over $85,000.00 sitting in the bank at the close of the third quarter in September, 17 times the paltry sum that they donated to Oklahoma Honor Flights.
Now, there is always more to a story than meets the eye and this is true in this case as well. Who are the players in this situation and if you follow the money, where does the trail lead? The Chairman Robert McCampbell is an attorney, a former federal district attorney for Western Oklahoma. He is also former Senator Debbie Leftwich's attorney. Remember the Leftwich scandal? Steel wasn't as far away from that situation as he would have us think. According to sources both Linda Hollman and Marian Free are linked as contractors to one of the large political consulting firms in Oklahoma. It appears that a 501 C3 nonprofit firm is subsidizing a political consulting firm, if not in fact, it is subsidizing some of their contractors and suppliers, but which one is going to surprise many political watchers in the state.
What can you do? Contact the two officers of the Oklahoma Speakers Ball and demand that they send a sizeable portion of their $85,000 cash to the charity it was raised for.
Chairman Robert McCampbell rmccampbell@fellerssnider.com, 405) 239-7252
Treasurer Chuck Thompson, crt@rbt.com 405) 366-2754
Marian Free marianfree@cox.net 405) 820-0468
This year's Speaker Ball charity is a group called The 111 ProjectThis year's Speaker Ball charity is a group called The 111 Project that finds foster parents for children in state custody.
Here is a link to the sponsors of this year's event. Contact them and ask them to keep a close eye on how the money donated is spent and to send a respectable portion to the charity.
But what concerns us most is that Speaker Kris Steel was responsible for the Speakers Ball becoming corrupted. Only 2% of the donated money found its way to the charity in 2012 according to the last filed documents, the rest of the donations was burned up in administrative salaries, expenses that may have gone to suppliers associated with a major political consulting firm. Instead of supporting the advertised charity, it appears that the donations were used to further political goals. Is this what Kris Steel's new employer can expect? Will the majority of TEEM donations and grants wind up in the pockets of political operatives instead of going to the ministry?
And why did the Speakers Ball wait five months later than normal to send a check to Oklahoma Honor Flights? Sure they might have been tapped for cash but if they had successfully evaded paying the advertised charity for that long, why pay at all? Well the word is that Representative Gus Blackwell started asking questions and requesting records back in early August concerning why the two major fundraising arms of the House, the House PAC and Speakers Ball, hadn't been relinquished to the incoming Speaker TW Shannon. Why would a lame duck Speaker want to keep control of distributing PAC funds and the Speakers Ball charity funds?
The answer is quite simple; the PAC money was used to attempt to bribe potential incoming House members during the election in order to get them on Jeff Hickman's side of the Speaker race. Hickman and Steel wanted one more chance to grab the brass ring and they were pulling out all the stops and breaking tradition and policies in order to make it happen. And as the Speakers Ball had been turned into an apparent political front for political organization, Steele and Hickman appear to have wanted to use the cash to reward their suppliers and consultants, to reward them for past work and to influence the last shot at the Speaker position. As evidence, Speaker Kris Steel finally transferred control of the PAC and the Speakers Ball around Thanksgiving of 2012 after bleeding both organizations dry.
And who was pulling the strings in all of this? Was it the major political consulting firm that contracted with Marian Free and was obviously hip deep in the Speaker Ball fundraising and operation of the event? It will surprise you when we say no, they appear to be a totally innocent party in all of this with maybe the possible exception of one of their contractors, Marian Free. How do we know this? As always, we follow the money.
Back in 2010 when Speaker Steel took control the front end of the Speakers Ball, those who headed it remained in place. Marian Free had been the deputy treasurer up till 2009 when they inserted Linda Hollman into the slot, perhaps preparing some distance between Marian Free and the bookkeeping before they pillaged the Speakers Ball. But the leadership team of McCampbell, Thompson, and Hollman remained in place after Speaker Steel took over for a reason; Steel didn't want to make enemies of the major political consultant that had poured a lot of effort into the Speakers Ball. What changed was the suppliers, Dolly Levin Event Studios was replaced by Innovative Event Solutions and a vastly increased cost, more suppliers were brought in including a mailing company, and Marjean Farmer disappeared even though her take was paltry by comparison to the others. Our question is this, who are these new suppliers and do they have any connection with Neva Hill and Mike McCarville of the McCarville Report?
That was unexpected, huh? How did Neva Hill and McCarville get entwined in this. Not by direct evidence but by association. Who is the new A & B Chairman Scot Martin's political consultant? Neva Hill. Where does Scot Martin work? At Republic Bank, where Chuck Thompson works. Who was Kris Steele's political consultant? Neva Hill, who has had a decade long relationship with blogger Mike McCarville. Although Marian Free was the jack of all trades and the major contract fund raiser for the original large political consulting firm that was publically related to the Speaker Ball going back past 2008, we are beginning to wonder if Marian Free wasn't also eating her fill at Neva Hill's trough all along.
And here is the real kicker in all of this, perhaps even a criminal act. The prepayment for services was made as early as July of 2012, for services like catering and venue, services that might not ever be used since incoming Speaker TW Shannon has moved the event to Norman. There is no doubt that this violates IRS charity guidelines and Ethics Commission rules. Our question is why they would prepay expenses when the charity hadn't been paid and why they would prepay knowing that a new Speaker would want to make his own choices on the venue?
The answer is limited to few possibilities, the most prominent one being that the payments were really for other political services either before or after, or to reward loyal suppliers and allies. Our guess would be that Speaker Kris Steel and Neva Hill plundered the charity after using it as a naked charitable front to turn charitable donations into political funds to subsidize political operatives and suppliers between campaigns. As the final quarter of 2012 Ethics Commission reports aren't due till mid January we won't know how much of the $85,000.00 in the Speakers Ball organization remains. We do know that the incoming Speaker TW Shannon now has control over both the Speakers Ball and the House PAC otherwise we would have waited till after Jan 1st to run this story. It will be interesting to see what turns up on the final report, how much further the team of Kris Steel, Jeff Hickman, Neva Hill, and Mike McCarville had gone in the waning days of the Steel administration.
Regardless, Oklahoma Honor Flights was pretty much used and thrown aside by Steel and Neva Hill. The Honor Flight program takes older veterans to Washington D.C. to reward them for their service. We had some Vietnam era vets onboard the March on D.C. charter bus in 2009 and we saw what a big deal this was to visit the Memorial Wall before they died. No doubt hundreds of Oklahoma veterans won't get that chance thanks to Kris Steel and Neva Hill. And I'd bet dollars to donuts that blogger Mike McCarville will remain silent on this plundering as he is tied at the waist to Neva Hill and has been for decades. Nice friends and allies you have there, Mike….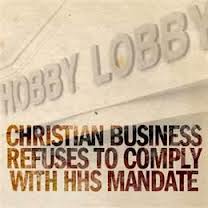 Hobby Lobby and Supreme Court
By Ms PM
Here in Oklahoma it is known that Hobby Lobby is a Christian owned hobby, arts and crafts chain. They have chosen to risk fines of up to $1.3 million perrisk fines of up to $1.3 million per day by defying the "Kings mandate" in the healthcare law which forces the company to provide abortifacient drugs.
This latest news in Hobby Lobby's law suit against the Obama Administration should come as no surprise. Supreme Court Justice Sonya Sotomayor went along with the Administration by ruling that Christians must surrender their religious freedoms if they own a company.
Regardless of the D.C. Court of Appeals ruling earlier stating that "The Administration had promised different regulations by August 2013 for companies whose owners had religious objections to the Obama Care mandate," Soda Manure ruled for the Administration rather than defer the ruling until the 2013 deadline.
Because of the Catholic bishop's failure to rally churches, it is left to companies like Hobby Lobby to lead the fight. Someone has to stand up for freedom.
How long before the signs posted inside businesses that say, "We have the right to refuse service to anyone," will become a thing of the past, similar to the other freedoms we have already given up?
Republicans had the opportunity to stop King Obama when he nominated Queen Soda Manure, and as usual, being the spineless, overpaid Quid Pro Quo game players elected to represent freedom, they caved. We all have to endure the unintended consequences because of the lies the Republican Party buys into time and time again. They insist that it is far better to be the flavor of the month in D.C., "turds on a stick."
It may be time to shop at Hobby Lobby, taking the time to tell management why we're there, and then proceed to Chick-fil-a for dinner.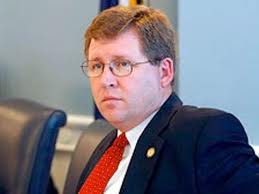 Representative Frank Lucas, We are Watching You
We as citizens of this great state have sent Frank Lucas to Washington to represent us and our values. You are failing miserably. This is a conservative state with conservative values, yet you seem to consider a budget cut a decrease in the rate of growth in the increase of the deficit.
How stupid do you think we are? You pass bills into law loaded down with pork for your friends and then wonder why the budget is so big. You, Frank Lucas, draft a Farm Bill that guarantees prices to farmers no matter how low that price may go on the fair market. This brought shame upon the state because a group known as The Citizens Against Government Waste named you as their PORKER OF THE MONTH because of all the pork in the bill. It's no wonder it hasn't received a floor vote yet.
You have been involved in legislation that has resulted in getting us to the point where forty six percent (46%) of people in this country don't have a stake in it because they pay no taxes, yet you keep passing bloated budgets that are driving this country into bankruptcy.
You and your fellow Representatives of the Oklahoma delegation have voted to allow your fellow citizens to be arrested and confined without legal recourse again. What the hell are you thinking?
Those of you in the House of Representative have Cryin John Boehner as your leader. He must be the most weak kneed Speaker of the House I have ever seen.
You all keep saying you want to defeat Obama care, yet you keep funding Obama care. Why? It doesn't take a simpleton to know that you can choke it off by not funding it. You have also failed to take action against the IRS for making up rules as they go. Why
Now I realize that everyone is concerned about going over the fiscal cliff. Let it happen. Maybe with more tax payers with their skin in the game they will pay more attention to where their money is being wasted on. Maybe then the Veterans Administration Hospital in Oklahoma City will get the desperately needed parking spaces they need instead of Green energy projects like the solar panels over the parking lot they got.
I can't believe Frank Lucas isn't raising a stink over the white wash of a report coming out of the State Department over the September 11, 2012 terrorist attack on our mission in Benghazi, Libya. This report actually sought to place the blame on someone who couldn't defend themselves, the deceased Ambassador. This in spite of the numerous requests for additional security that was denied by the state department. In addition to that, the four employees who allegedly resign based on this report, merely resigned their current positions and were re-assigned to new positions within the state department. These four individuals should be charged with negligent homicide, not working for the government, yet you are silent on the matter. Why?
I would urge everyone to contact their Senators and Congressman during this holiday season. They are home and they will hear from you and be sure to remind them that you are with the Sooner Tea Party as there is strength in numbers. To reach your Senators you can go to this site
U.S. Senate and find the number to their office closes to you. To find your Representative go to this site U.S. Representatives and you'll find their numbers. Remember call often and let them know how you feel.
To contact Representative Frank Lucas you can go to one of his office locations at:
2311 Rayburn House Office Building or 10952 NW Expressway Suite B
Washington, D.C. 20515 Yukon, Ok. 73099
Phone: (202) 225-5565 Phone: (405) 373-1958
Fax: (202) 225-8698 Fax: (405) 373-2046
In conclusion it is hard to believe that a duly elected representative of the people would sell us out. We know you were recalled to the Capital on Sunday night for last minute negotiations on the fiscal cliff. If you vote for approval of anything that agrees to an increase in the debt ceiling without substantive reductions in spending, not just a reduction in the amount of growth, we will actively seek a replacement for you and all of your colleagues starting the day after your vote.
That sir is not a threat that is a promise.
A Nut Is a Nut until It's Cracked,
By Ms PM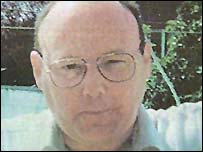 After mass murders and the latest being in CT, there will always be those that come up with solutions to what they perceive are the problems. Here in Oklahoma one of our legislators says that teachers and principals should be able to bring guns to school.
Representative Mark McCullough, R- Sapulpa says that "What we're dealing with here is people who don't care. They've erased their moral compass. They don't care about the law, and they are intent on horrific acts."
Mark has pledged to introduce new legislation that would allow adults to have weapons at school once they are trained. Several educators say that they have no interest in having weapons. One could surely conclude that those with the lack of interest would rather use their body as a shield to take the rounds and hope that was enough to save a child's life. Still, in the end, they would never know the outcome and the fact would remain that far too many would be dead.
Superintendent Kevin Burr says that "Schools are not a place where we should be arming combatants. Our job as educators is to try to create an educational environment and try to teach students how to love one another and try to get along with one another so these kinds of tragedies that occurred in Connecticut never happen again. That is our job. Our job's not to try to kill an intruder."
Well…Kevin, that is a dandy way to look at things through a utopian water glass. The facts debunking your ideology are pretty simple.
-In a world of me, me, me, taught by society, the uphill battle of teaching students how to behave and treat one another is way out of whack. This begins at home and herein lies most of the problem.
-Thinking as you do, these "be nice to the bully tactics," doesn't quite go far enough. Some people are evil, they have mental problems, and your way will always deal with the situation after it has happened.
Ed Allen, president of the Oklahoma City American Federation of Teachers thinks that these situations are a gun problem. News flash Ed.. You can have guns in every room and they will never come to life, jump up, or shoot anyone. If guns are the real problem, try talking to a gun. Do you think you can persuade the gun to jump out the window when it is held by a nut determined to do harm? With this spectrum of thinking; are spoons responsible for making Rosie O'Donnell fat; do pencils make people misspell words; does alcohol make people drive drunk? It always takes a nut behind the steering wheel to deliver the carnage. Allen believes that the way to keep children safe is for educators, law enforcement, parents and community to talk. Really?
Representative McCullough believes his bill is not a reaction but a solution to the problem of school safety. Unfortunately, Mark doesn't see the real problem either; he truly believes he has a solution for school safety. His bill may stop the mass slaughter of innocents but until we as a society look at the monsters we have created, this will continue to be front page news with an increase in incidents.
A U.S. Department of Education spokesperson said that they don't have an answer about how the federal law would affect teachers carrying guns. As typical, when asked a question, there are no answers. Why isn't this a state issue? When the feds get involved you get nothing more than paying for something that does little good.
The largest school districts, Oklahoma City and Tulsa, want more funding to increase law enforcement presence. That solution of throwing money at a problem is always the answer. Don't we already have a shortage of police? What is it going to take for the idiots of Oklahoma to realize their responsibility is having a solution to take care of their own? Law enforcement may have a presence, but will there be enough to cover where a shooter decides to start their carnage? Most of our government says they don't want this politicized but that is exactly what is happening. The left and right have their own rah-rah agenda going.
Superintendent Keith Ballard of the Tulsa Public Schools system believes the "open communication" method will also work rather than arming teachers.
Stan Florence, director of the Oklahoma State Bureau of Investigation believes it would be less effective having schools armed saying that they could make the problem worse. He says "it's hard enough when you're trained to go into an active shooting situation to make sure the rounds you fire go where they're intended to. You'd just have to really consider that if you're someone carrying a weapon, especially in a setting where there's a lot of innocent bystanders." It's difficult to grasp this concept considering the Connecticut teacher threw themself in front of a student and took the hit. It does seem like if that teacher were trained and armed, it would have been an easier decision to take the nut out instead.
Concurring with Stan on the fact that it is hard even when you're trained, to go up against these nuts is no small feat. The fact that you're trained is the key. Why is it a minus if teachers are trained and a plus if law enforcement is trained? This is one where a parent may be glad that a teacher had a gun if their child was able to walk out of school rather than be carried away in a body bag.
Has anyone thought that we have a society problem? The lights have been on for a very long time but no one is home. Has anyone thought about bringing children into the world with no one to raise them? As long as kids are home alone, with or without their parent's presence, they will manipulate the situation out of guilt from the parents for not being there. Kids want structure, roll models and to be taught good examples by their parents.
That is hard to do when both are working outside the home and little time is left for the most important job any parent has. Single parent households are at a greater disadvantage. Once a divorce happens many times the adults can't put aside their differences and apply their under abundance of time to the effort of raising their kids. Those kids out of wedlock are at an even more severe disadvantage. The chains of this dysfunction will be hard to grasp, let alone come up with any solutions for parents in this situation. When you have a society and their "picker" is broken, you end up with the failed marriage single parent households and the kids always suffer. Many end up on the government dole and kids see that as a way of life. Looking for love in all the wrong places is extremely hard for kids when their role models can't seem to get it right.
Many kids get money for nothing, free cars to drive, the latest fashions to wear and lax boundaries all in the name of love. Free cell phones, unlimited access to computers and video games are thrown into the mix. How many parents are able to see their child is depressed? How many parents consider it to be the joke of the century when they say they are their child's best friend? They already have friends, what they need are parents.
How many parents allow their child to have their boyfriend or girlfriend living in their home and justifying it by saying that "they're going to have sex, might as well give them a place to do it." The same with underage drinking and drugs, "I'd rather they are safe, because they are going to do it anyway." When did kids start making the rules? And when did parents turn over their responsibilities of parenting?
Society has created these monsters, although most grow up and don't become nuts with a gun. It is very hard to live with someone and not see a potential problem, that is, if you pay attention. Friends, parents, mental health professionals and society have turned a blind eye to those with the characteristics of becoming dangerous. And why? No one has the time or the caring of what happens to anyone because they are too busy with their own short sighted existence.
Our system is set up for no intervention. Someone has to do something before law kicks in. At best, they get a talking to. As a society, we might want to look at the patterns of some people and take action before they do harm. This approach could do much in removing some of the wing nuts. As long as the whack jobs are protected like law abiding citizens who have done nothing wrong, those that do not break the law will always be the ones harmed.
Our society has become too tolerant and forgiving of those that follow a path of self-destruction. They insist on going out in a blaze of glory, taking innocent life and creating the worst kind of heartache for mankind. There are many excellent parents; they understand that unconditional love doesn't mean that their kids have free reign over everything they do. They often at times go un-noticed and their skills will hopefully be sought after. When it is all said and done they will be the true heroes of our society.
Arming school staff is a sure fire way to protect schools but it is not a solution to the real problem. Politicians will not speak of the breakdown in society, it's too politically incorrect and they might lose a few votes come election time.
Shootings will never stop. Taking away guns is an approach attached to an ideological thought process. An unarmed population will only put guns in the hands of the ones that should have never had them to begin with. There is a solution out there, armed teachers is part of it. The other solutions begin when society becomes aware of how they have contributed to this inevitable outcome of what this new world has slapped everyone in the face with. Until then, look for more of the same; useless death, heartbreak, and a clueless society.
By the Watchman
The elites in our Government never cease to amaze me in their lack of concern for the welfare of the state check book. I recently ran across this report and was truly shocked by its implications. They indicate that it will take twenty-three years (23 yrs.) to pay off our public debt. That's ridiculous. This is taking up four percent (4%) of our state budget. It's painfully obvious that even with a Ph.D. that State Treasurer Ken Miller hasn't figured out that this state doesn't have a taxing problem. It doesn't even have a spending problem. What it does have is an allocation of tax dollar problem.
Although what Mr. Miller says is allowable under Section 10 of the Oklahoma State Constitution, which you can find here Oklahoma Constitution, it is not necessary. If this state had not allowed corporate welfare to eat up over one third (1/3) of our state budget, most of these projects could be paid for out of the existing funds. Just think of how much faster this debt could be paid back if we weren't giving over two billion a year away in corporate welfare.
As we reported last week that thirty seven percent (37%) of the state's tax dollars are literally given away to corporations in the state by the legislature every year. You can review the report on corporate welfare statistics here Explore Government Subsidies - Interactive Feature - NYTimes.com.
On page two he tries to defend the conservative record of Representative Tom Cole and Senator Tom Coburn. Although a case can be made for Senator Coburn, that cannot be said for Representative Cole. Nor can it be said about any of our Representatives or our other Senator who voted yes on the National Defense Authorization Act over the last two years. That act has authorized the indefinite detention of American Citizens without legal recourse. That is simply un-American and should be un-Constitutional. Yet we keep re-electing these betrayers of our freedoms.
During the part of the article dealing with debt discussion on page 4, he actually argues on the side of increasing our bond load to as much as an additional $300 million dollars. These bonds would be used for items like the Capital Bldg. repair, the American Indian Cultural Center in Oklahoma City and a Pop Culture Museum in Tulsa. If they cut the corporate welfare in half, they would have more than enough to cover the cost of these projects and some additional funds to shrink the size of the taxpayer owed debt of the state. Mr. Miller do you think we are all a bunch of illiterate rubes in this state? Don't you think we can read a balance sheet? Don't you think we know graft when we see it? Don't you think we can see the hand of the Oklahoma State Chamber of Commerce in Government decision making when we see it? Guess again.
In a recent article in CapitolBeat OK, dated 20 Dec, 2012, written by Mr. Patrick B. McGuigan, it was indicated that the Oklahoma Legislature could look forward to having about $214.6 million more to spend for FY 2014 than in 2013. You can see the report here. A billion here, and a billion there: Government revenue grows, but big tax cut unlikely. Don't count on any tax cuts. State agencies have asked for an increase in their budgets totaling $1.4 billion dollars. Do you honestly think that the legislators will allow the corporations to receive fewer tax dollars? I don't. Guess what will suffer? The state agencies. And more bonds will be issued causing more debt.
There is a simple solution to this problem. It's called following the conservative principles of government. For the past decade at least, the government has grown in size and in spending. We have an addiction to federal money in this state. Our addiction is so great that we've practically lost our independence. This has got to stop. How do we do this? It's simple we stop asking for money we don't need. Money that we wouldn't need, if politicians would stop paying back their political benefactors in the way of corporate welfare.
There is actually a question and answer section with the State Bond Advisor in the report. He believes it is not reasonable to expect a state to be completely debt free. Why not? Aren't we required to have a balanced budget? Why should that budget include paying off debt? Even feels its okay for just the legislature to approve bond issues. That's why they approved a bond issue to buy the failed turnpike that the Turnpike Authority built that nobody wonted and nobody used. Oklahoma Tax payers paid for that twice. What a deal we got there.
Not everything in this report was good news. October's unemployment rate rose to 5.3 percent. Well below the national average, but not a good sign. All this money spent on "Quality Jobs" and "Tax Breaks" for job hires and unemployment goes up. What are they doing, hiring these people and as soon as the incentive runs out letting them go? It wouldn't surprise me.
All I'm saying here Mr. Miller, is that you're painting a rosier picture than it really is. The liberal faction of the Republican Party still controls the Senate and the Governor's Mansion. The influence of the Oklahoma State Chamber of Commerce is still powerful, and they'll still get a lot of what they want. It's time to start living up to conservative principals of a smaller, less intrusive government. If you must give tax credits to attract business, limit them to a period of no longer than 5 years. Try shrinking government by replacing every 2 losses with 1 hire until such time as you reach a level of 75% of current manpower. You'll be surprised as to what it will do for the state's budget. It's time you and all department heads and legislators started taking your jobs seriously. The federal government is broke, and if you keep depending on federal dollars, we soon will be.
Are Smart Meters Smart Or Are People Just Dumb?
By Ms PM
In this story the information is split into three separate articles on Smart Meters. The first addresses the "other purposes" they can be used for. President George W Bush signed the Energy and Security Act of 2007 which "aimed to move the United States toward a greater energy independence and security…and for other purposes.
The second article addresses the "dangers from meters that explode or ignite. The third article is about the health hazards linked to the meters.
The conversation here in Norman went something like this:
Caller-I'm trying to find out why the power goes out for a few minutes on a regular basis in my neighborhood. It happens once a week and more often at times.
OG&E-What is your address? I don't show the power has gone out; there is no record.
Caller-That's odd, I come home and everything has to get reset and this last time it knocked the A/C unit out when I was at home and I had to call for repair at 11pm. Why don't you have record of it?
OG&E-We don't have any record of this happening and you have to let us know when it goes out.
Caller-OG&E installed one of those Smart Meters a while back didn't they?
OG&E-Yes, your residence has one.
Caller-Well…they aren't all that smart now are they?
OG&E-klflfksn,nhglkhdhkg…duh.
1-Other Purposes:
Proponents for the meters say it will be easier for customers to monitor usage and move power they use to off-peak hours. One question is why is it anyone's business when anyone uses power? If it were convenient to do laundry at dawns crack or late at night, one might already be doing that.
PG&E (Pacific Gas and Electric), started this "Smart Meter" system, and yes they are in California. Enough said? They do offer a Smart Meter Opt-Out program. It will cost customers an initial $75 charge and a $10 monthly charge to have their meters read manually.
PG&E's report for 2007 through 2010 estimated the benefits of their Smart Meter program to be $125 million but….the project cost was estimated to be above $2 billion. Not to worry, the cost is justified because of global warming and energy independence from foreign energy sources. The electricity saved by these smart meters can be used for electric cars. This type of justification is always similar to the way the beltway bunch looks through their colored glasses when they want to stick it to us. If you save it but use it anyway, it is considered a reduction. If we don't use our own oil of course this thinking will make us energy independent as all of the left over electricity is used for cars. Never mind that most can't afford to buy them and if they could, don't want to.
Considering these electric cars were brought up in the justification of smart meters, picture this; these "tiny tin can models" would become a caravan for a trip across country requiring at least two vehicles to get the family, pet and luggage from point A to point B. One can only imagine what these fly specks look like in the mirror of an 18-wheeler. Traveling along in the slow lane and maneuvering with merging traffic is a feat in itself. As you pray there are no left lane merges for you to follow your route, to do so would put you in the fast lane and hopefully you would make your exit without getting run over. It is better to cause an accident than to be in one though. Oh, these vehicles are only for city driving? You now need an extra vehicle if you want to travel? You can always fly and hope granny doesn't have diapers on that the airport perverts must check into. Have a happy vacation!
Europe is moving ahead with this plan, surely we must follow. Any way you look at the reasoning behind smart meters, it's a high price to pay to inform people of when they need to be using power. Before long everyone will be staying up all night to use the cheapest power, and then inevitably stuck with the cattle prod to use power in the middle of the day.
Another concern among customers and utility companies is the ability to hack into the meters thereby committing fraud. Right now the utility companies aren't concerned about how the electricity is used, their concern is billing information.
Power companies and governments could use the meters to cut power with a few strokes on the keyboard. Insurance companies could use information to profile living habits thinking that a person up at 2am has been visiting the local watering hole. They wouldn't know that they worked the night shift.
There are other concerns about the eventual installation of meters on appliances; the eye in the sky would be able to collect more information about everyone. Given that technology grows each day, cameras could watch what you eat and if you have a few extra pounds the metering police would be able to make you run a few laps after you indulge in one of your fattening meals. How better to make you eat what is deemed healthy when a picture of Michelle Obama appears on the wall behind your stove and she's giving you the evil eye.
2- Danger from Fire:
It seems British Columbia has had several fires associated with these meters over the last few years. One day a house burns and the next day another problem associated with a meter. There are problems with the mounting plates if they are old or damaged. Moisture causes more problems. The Ontario Fire Marshalls office stated "initial research showed an unusual amount of fire incidents involving smart meters."
Baltimore Gas and Electric Co. has also reported five cases where the meters have overheated. Commonwealth Edison and Peco Energy have found wiring in some houses isn't compatible with the meters and they overheat. Peco installed software to shut the meters off and sound an alarm if they overheat. Commonwealth Edison isn't able to install software because they are made from a different company. Their GE-made meters have no evidence of faulty design, but they perform daily temperature scans to identify any heat related issues.
Really, does anyone think that GE will ever have anything bad said against them? Isn't GE snuggled in with the Obama administration and the green energy farce they both keep throwing taxpayer money into? Isn't this the same GE that Jeffery Immelt ran into the ground then became Obama's job czar? Isn't this the same GE that has many government contracts after they helped Obama with his election? Isn't this the same GE that didn't pay any income tax and moved jobs to China? Are we really expected to forget about these underhanded tricks that government plays?
And this scary statement; "While the utility companies have found that any reported fires associated with smart meters are not the fault of the meters themselves." With that said, there is plenty of evidence that keeps popping up; something is going on after these meters are installed.
Peco Energy has stopped installation while they investigate causes of the overheating and those that catch fire.
A Detroit couple had a meter explode. Of course officials say it wasn't the meter but blamed the 10 year old house wiring. West Palm Beach FL has similar incidents with smart meters. One thing for sure, the evidence of these meters catching fire keeps mounting.
$11,000 worth of damage in DeKalb County GA was reported when a smart meter exploded.
Chicago had several fires related to the meters while they were in service. A Houston fire was said to be from "an unspecified electrical malfunction in the electrical meter."
A California insurance adjuster, Norman Lambe, states that "I believe the smart meters are a real threat to the safety of your home, business and property. I have personally worked two large homeowner fires in which the smart meters were determined as responsible. Also, they have been responsible for several small fires in which appliances and computers have been destroyed."
3-Health Hazards:
"The biggest danger from RF (radio frequency) meters may be from the signals they give off while reporting their data to the central utility office."
The study conducted says that the meters are well within range to be considered safe but a lot of people disagree. An Owasso OK man had asked for the meter not to be installed. He came home and there it was…after installation is when his health problems started. Coincidence? His teeth ached and he experienced a constant tingling sensation. His legs ached and it was worse at night. After watching a video on the dangers of these meters he installed lead sheeting around the meter and got a good night's sleep, the first in months.
Thousands of people have reported problems. The list of ringing in the ears, insomnia, headaches, dizziness, nausea, heart irregularities, memory loss and anxiety are all from people where installation of the meters began these new health issues. Broken down into percentages, 318 residents reported these top issues.
Sleep problems-49%
Stress-43%
Headaches-40%
Ringing ears-38%
Heart problems-26%
Because some people are more sensitive than others, the Electromagnetic Sensitivity makes them more vulnerable to the effects. The 60-fold increase in autism could also be linked to these meters. There are also reports of the absence of bees, butterflies, hummingbirds and other small pollinators in yards where these meters are installed.
Jerry Flynn, a retired Canadian armed forces captain has done much research on the wireless transmissions used in these meters and states that pulsing microwave radiation is "the most dangerous (electromagnetic radiation) to the human brain." He has some pretty interesting statistics from between 1953 and 1976 where two U.S. ambassadors die of cancer, sixteen women developed breast cancer, and many more had immune disorders which included high white blood cell counts, chronic fatigue and muscle aches. Flynn also said that the U.S. knew about the tests and did nothing to warn the embassy staff.
Flynn also addresses the transmitter called a Zigbee. This is the one that would control the eventual "smart appliances" in your home. Anything with a motor will do. All of the transmitters in smart appliances coupled with all the other wireless devices we already use, in his view, will put us on a crash course to health problems.
In the end, all of this falls under a sustainable and green agenda with our new technology having consequences of what we do. There is always a case for the unintended consequences to surface, but only after our chosen path has been in place for some time. Our health and loss of freedom could be our consequence of these actions.
2013 Senate members and House Members
Please copy the block of
emails
for your contact list so you are able to email
all of
them and help to inform and
educate
them before the new sessions begin. Use Bcc to send dozens of email with one email from you to them. This will look like you send each one of them a personal email with only their email showing as the recipient. Please mention the Sooner TeaParty in your emails so they will have a healthy respest for what we do.
Here are the updated House members email addresses in three blocks of Thirty- four each and updated senate emal addresses in one block
.
Rem
ember to strip the unsubscribe link before forwarding this newsletter to prevent someone from taking you off our list! Use our forward this email link at the top of the newsletter to prevent being accidently unsubscribed.
Money is always needed for printing costs, postage, sign materials, and robo call costs. We are tightfisted; we will spend your hard earned money wisely and frugally as we do our very best to clean up Oklahoma politicians so we can begin to clean up our country.
You can donate by sending a check to Sooner Tea party, 358 North Rockwell Ave, Oklahoma City, OK, 73127 or visit Soonerteaparty.org and use the Paypal donation button.