Stay up-to-date about the latest Australian disability human rights news, views and developments
Welcome to PWDA's E-Bulletin.
Our E-Bulletin goes out to subscribers regularly by email.
To be added or removed from our E-Bulletin mailing list or to change your details, please
email us
, click on the "Unsubscribe / Change Profile" link at the very end of this E-Bulletin or email
pwd@pwd.org.au
 or contact us on one of the numbers listed at the end of this E-Bulletin.
If you would like to become a member of PWDA please visit
pwd.org.au/membership.html
 or contact PWDA Communications and Membership Development Manager, Craig Andrews for a membership form by email
craiga@pwd.org.au
 or on one of the numbers listed at the end of this E-Bulletin.
 
PWDA Disability Rights Defenders
Disability Rights Defenders can change lives through regular, monthly, tax-deductible donations. These regular donations support:
systemic and legal advocacy projects,
members' and stakeholders consultations,
other essential projects like the Boarding House project,
work with Disabled People's Organisations (DPOs) in the Pacific,
information and training to people with disability and their associates.
Learn more about the
Disability Rights Defenders
and
sign up online
.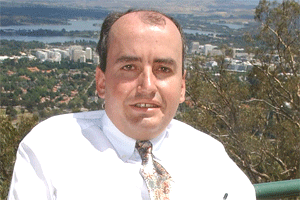 Highlights for this March EBulletin include the four social media forums run by the PWDA Board, which fed into policy responses on
the NDIS legislation
,
the NDIS rules
, a review of the
NSW Disability Services Act
and
employment issues
.
The Board welcomes back Therese Sands who along with Matthew Bowden takes on the role of Co-Chief Executive Officers, a change which reflects our streamlined structure and tight accountability focus for 2013. We are all exceptionally busy and I acknowledge the efforts of PWDA members, staff and the Board.
Craig Wallace
PWDA President
Membership, Fundraising and Events Advisory Group
Are you a PWDA member who believes that the organisation would benefit from new blood? Do you have any expertise in marketing, event planning, social media or youth engagement? Or do you know anyone who has skills and expertise in one or more of these areas who could donate their time?
If so, you are invited to submit an Expression of Interest (EOI) to join the PWDA Membership, Fundraising and Events Advisory Group. Please send this to the Convenor, Faye Druett on
fayedruett@westnet.com.au
All Advisory Group members are volunteers
The role of the Advisory Group is to make recommendations to the Board
Meetings are monthly either in person at our Surry Hills Office or by teleconference.
Finance Audit Advisory Group
The Board of PWDA are inviting members of PWDA to submit an Expression of Interest (EOI), to join the new Finance Audit Advisory Group (FAAG). This Advisory Group will provide recommendations on financial governance to PWDA and we encourage applications from members with experience in business or community Treasurer roles, financial and accountancy skills and/or an interest in financial oversight and governance.
The FAAG is a voluntary committee position and meets once per month with some manageable out of session work. Expressions of interest should be addressed to Stuart Mawbey, PWDA Treasurer and include a short letter outlining why you want to be involved and the skills you will bring to the position along with a brief resume.
Applications for the EOI should be sent to
pwd@pwd.org.au
 and close on Tuesday 19 of March at 5pm.
The EOI process reflects a decision by the Board to refresh all advisory groups and arrange for annually reviewable appointments on merit to continue providing strong advice and a means of member engagement.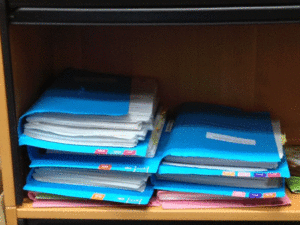 PWDA is committed to ensure the NDIS meets the needs of people with disability in both its design and implementation. In the past three months, PWDA has made several responses to Government in regards to the NDIS.
In January, PWDA made a submission to the Federal Government about the NDIS Bill;
in February we sent a submission about the NDIS Rules Consultation Paper.
and in March we will make a submission on the NDIS Draft Rules. A copy of the NDIS Bill, the Consultation Paper on the NDIS Rules and the Draft Rules are on the NDIS website at ndis.gov.au
PWDA will continue to work on the NDIS and issues related to it after the legislation becomes law. This may include projects on the experiences of people who live in launch sites, implementing supported decision making models, capacity building of disability support organisations, or self-directed funding more generally. Stay tuned!
PWDA ran several Facebook forums and a survey about the legislation to get your input. To read the results and summaries, click on the links below:
Breaking News:
Amendments to the National Disability Insurance Scheme (NDIS) Bill were made on 13 March 2013 to permit all NDIS participants to choose to remain in the scheme after they turn 65 years of age and also to allow the NDIS agency to seek compensation on people's behalf.
jennymacklin.fahcsia.gov.au/node/2270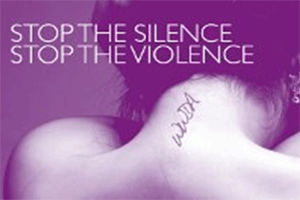 Implemented by Women With Disabilities Australia (WWDA) with project partners UNSW and PWDA, this Stop the Violence project is part of a multi-layered approach to investigate and promote ways to support and improve the quality of life for women and girls with disability who experience or are at risk of violence.
Funded by the Commonwealth Department of Families, Housing, Community Services and Indigenous Affairs (FaHCSIA) under the
National Plan to Reduce Violence against Women and their Children
, the project will provide an evidence base to support future reform of the service system to better respond to the needs of women and their children.
For more information please visit the website at
stvp.org.au
or contact Therese Sands, Co-Chief Executive Officer on one of the numbers listed at the end of this E-Bulletin or email
thereses@pwd.org.au
In February 2013 the NSW Government announced a review of the Disability Services Act (DSA) 1993.  The main NSW laws regulating disability funding and services are found in the DSA. The purpose of the review is to develop new disability laws that reflect contemporary approaches to supporting people with disability.
PWDA supports the initiative to review the DSA and consolidate laws regarding support for people with disability in NSW into one piece of legislation.  With the imminent introduction of the National Disability Insurance scheme (NDIS), the timing of this reform provides an opportunity to recognise while person centred approaches are contained within the current Act, they were not brought to fruition over the past 15 years.
PWDA made a submission in response to this announcement based on individual and group consultations with PWDA members, supporters, board, staff and the NSW disability sector. These consultations included a Facebook Forum held on 8 February 2013
facebook.com/events/151305008358995/
 which debated topics raised by the Reforming NSW Disability Support Issues and Discussion Papers.   
For more information and a copy of the Issues and Discussion Papers see the NSW Department of Aging, Disabilty and Home Care (ADHC) website
adhc.nsw.gov.au/about_us/legislation_agreements_partnerships/nsw_disability_services_act_review
On Monday 25 February Matthew Bowden, Co-CEO of PWDA visited the Mount Isa office for five days. Matthew accompanied Valerie Brown, Manager Individual Advocacy and I to the small regional community of Dajarra (150 kms south west of Mount Isa) to see firsthand the issues facing the Aboriginal communities surrounding Mount Isa. The remoteness and isolation has a huge impact on daily living for residents which is complicated by the lack of infrastructure within the towns. They visited the Dajarra State Primary School and met with students, staff and student's family members and took requests for advocacy assistance.
The Mount Isa office has continued regular visits to the outlying towns of Camooweal, Dajarra, Urandangi and Boulia throughout the 'wet' season months despite the incredible heat wave we've had since November. There are many fundamental issues which affect these communities. The most pressing issue is housing, both the lack of available buildings and building maintenance along with limited choice and availability. Another significant issue is the cost of staple food and sundry items. Accessibility to a good quality water supply is a major issue in both Urandangi and Dajarra, as these communities only have bore water facilities and currently, this is very poor quality. The Urandangi community also has no public power supply and depends on a very unreliable generator to provide their electricity.
PWDA is currently working with Councils, community housing associations and QLD Department of Housing to try and find solutions to alleviate some of the stress and impact these issues cause.
Our first trip for the 2013 season is scheduled for Normanton and Karumba on 18 March followed by another road trip to Burketown and Doomadgee on 25 March.
Denise Robertson
PWDA Advocate
Following recent severe flooding in the Fraser Coast region of Queensland, PWDA has been assisting one of our clients, a homeless person with disability to apply for an 
Australian Disaster Recovery Payment (ADRP)
. This claim has been deemed eligible.  PWDA is pleased with this outcome and hopeful it could set precedent for other vulnerable individuals in similar situations.
Eligibility criteria
Australian Disaster Recovery Payments of $1,000 per eligible adult and $400 per eligible child will be made if you:
are an Australian resident, and
are 16 years or older or are receiving a social security payment, and
have not already received an Australian Government Disaster Recovery Payment for the disaster, and
have experienced one or more of the following:

you have been seriously injured
you are the immediate family member of an Australian killed as a direct result of the floods
your principal place of residence has been destroyed or has sustained major damage
you have been unable to gain access to your principal place of residence for a period of at least 24 hours
you have been stranded in your principal place of residence for a period of at least 24 hours
your principal place of residence was without electricity, water, gas, sewage services or another essential service for a continuous period of 48 hours
you are the principal carer of a dependent child who has experienced any of the above.
Rhonda Perkins
PWDA Individual & Group Advocacy Manager
On 20 September 2012 the Senate referred the matter of involuntary or coerced steilisation of people with disability in Australia to the
Senate Community Affairs Committees for inquiry and report
. Non-therapeutic sterilisation of persons with disability is a particularly egregious form of human rights abuse and impacts particularly on girls and women with disability. Comprehensive law reform is required to provide effective guarantees against such abuse. PWDA has provided a written response to this inquiry, which will be available on our website shortly.
On 3 December 2012 Bill Shorten MP, the Minister for Employment and Workplace Relations, released a Discussion Paper, titled 'Improving the Employment Participation of People with Disability in Australia'.
The PWDA Board responded to this discussion paper with a written response which was based on over 450 comments from PWDA members, affiliates and participants via an online Facebook consultation on 2 February 2013. Your extensive feedback about this topic and contributions to a range of issues drawn from the government's discussion paper directly influenced PWDA's advocacy to government. Thank you to all of you who participated and shared your views.
UN CRPD - Shadow Report Working Group Communique – February 2013
NDIS offices secured by Federal Government
The National Disability Launch Transition Agency have secured offices in Charlestown in New South Wales, Geelong in Victoria, Elizabeth and St Mary's in South Australia and Devonport, Launceston and Hobart in Tasmania and will open the doors when the scheme starts in July 2013.
jennymacklin.fahcsia.gov.au/node/2258
The National Disability Strategy (NDS) 2010-2020 Report to COAG 2012
2013 conference funding announced
Conference organisers will be able to apply for grants of up to $12,000 to improve access for people with disability and their carers from 16 March. The National Disability Conference Initiative aims to make disability conferences with a national focus more accessible and inclusive so more people can attend and reap the benefits.
fahcsia.gov.au/grants-funding/current-funding
National Disability Strategy Implementation Reference Group (NDSIRG)
NDSIRG have held their second meeting on 21 February 2013. Their latest Communique has been released and is available.
Review of the Disability Standards for Accessible Public Transport (DSAPT) is currently being conducted by the Department of Infrastructure and Transport.
Greater flexibility for workers with disability and their carers
The Australian Government will amend the Fair Work Act to give people with disability and their carers the right to request flexible working arrangements. These changes are in line with a range of submissions to the recent review of the Fair Work Act.
Imagining and planning for the future under a NDIS
There will be a number of these workshops presented across Australia by Future By Design. For more information visit their website 
futurebydesign.net.au
or contact Valmae Rose on 0417 300 146 or email
valmae@futurebydesign.net.au
Beware of scammers asking for NDIS fees
People are being warned to beware of contact from anyone claiming to work for the Government who tries to make them pay an administration fee to access the National Disability Insurance Scheme (NDIS). These claims are false.
jennymacklin.fahcsia.gov.au/node/2230
Weird and Wonderful Documentary
This feature length documentary about the rise and fight of the disability rights movement features interviews and archival footage from the UK, America and Australia woven together to tell a compelling cultural and political story from the earliest murmurings of protest from those segregated in institutions through a series of extraordinary battles that people with disability fought to be seen, heard and participate in society. These activists who fought for disability rights recall the issues, battles, characters, leaders and triumphs of the disability rights movement from the 1960's to today.
Watch a short teaser here
vimeo.com/58515647
Emergency SMS for Deaf Australians will save lives
Senator Stephen Conroy, Minister for Broadband, Communications and the Digital Economy has announced that people with hearing or speech impairments will be able to contact triple-0 via SMS for the first time, under a new and improved National Relay Service (NRS).
minister.dbcde.gov.au/media/media_releases/2013/016
Memorandum of Understanding (MOU) PWD Australia and PWD ACT

PWD ACT and PWD Australia (PWDA) have entered into a MOU to enable our two organisations to work together on advocacy issues of common concern.  Both organisations will remain separate, autonomous and independent and share information on advocacy issues seeking out opportunities to share advocacy and administrative policies and develop joint or complementary submissions.  This is an important and positive development in advocacy for people with disability.
pwdact.org.au/
A new tribunal system for NSW
In October 2012 the NSW Government announced the establishment of the NSW Civil and Administrative Tribunal (NCAT), which will provide a single gateway for tribunal services.  With more than 20 existing tribunals or other entities exercising tribunal-like functions to be integrated, it is anticipated that the NCAT will commence operations on 1 January 2014.
PWDA is part of a reference group to review the draft legislation and proposed rules, provide advice on customer service standards, propose new ways of doing business, and identify opportunities to streamline procedures and share facilities and services. We will also work to ensure the new system is accessible and accommodates people with disability.
tribunals.lawlink.nsw.gov.au/tribunals/index.html
Draft Regulation under the Boarding Houses Act 2012
A draft regulation created under the Act, the Boarding Houses Regulation 2013, has been prepared for public consultation. The draft regulation deals with a number of matters including additional information required to be recorded on the Register of Boarding Houses, further information required for assisted boarding house applications and details about new accommodation and service standards for assisted boarding houses. The closing date for written comments and submissions is 5pm Monday 15 April 2013.
Erno Bella PhD Top-up Scholarship
This scholarship awards a PhD top-up in the field of Disability and Well-Being, payable as a fortnightly stipend to a newly commencing full-time PhD student in the Faculty of Arts and Social Science, with a research focus on disability and well-being.
Research into Maximising Life Choices of People with a Spinal Cord Injury

This research report by Shona Bates, Rosemary Kayess and Karen R. Fisher has been published for Spinal Cord Injuries Australia, by the Social Policy Research Centre.
sprc.unsw.edu.au/publications/reports
Harris Freidman Lawyers offer free informative presentations to families

These 1.5 hour seminars are offered to families to learn about and consider estate planning issues relating to dependant family members with a disability. As rules and regimes change, such as the proposals for the National Disability Scheme, this timely up-to-date information cover strategies and options about providing financial support and planning. Examples include establishing disability trusts, protecting available support payments and managing the assets and affairs in the event of the death or disability of the carer(s). information. Disability support organisations, councils or community health centres/services can contact John Beveridge on email
jbeveridge@hflawyers.com.au
 or telephone (02) 9023 9161 for more information.
'Blind drunk' patron actually just blind
Meagan Dillon, NT News, 11 February 2013
NDIS public forum, Brisbane
Senator Claire Moore and Senator Jan McLucas are hosting a forum on the National Disability Insurance Scheme (NDIS) on Monday 25 March at the Mt Gravatt Bowls Club. This is a great opportunity to find out more about the NDIS from the Federal Senators.
Forum 1
-
11.00am
for people with disability, their families and carers
and 
Forum 2
-
12.45pm
for disability service providers and disability sector workers
. 
Monday 25 March 2013
- at
Carson Room, Mt Gravatt Bowls Club, 1873 Logan Road, Upper Mt Gravatt
. Please RSVP with your name and contact number to
doug.stewart@aph.gov.au
or
07 3252 7101
before
12 noon on Wednesday 20 March 2013
. Please let us know, when you RSVP, if you will require any assistance on the day or if you have communication needs.
The Community Aids Equipment and Assistive Technologies Scheme
Australian Paralympic Committee seeking future Paralympic talent
Sporting tests will be conducted on Sunday 21 April 2013 10am until 12pm at YMCA Bowen Hills, 95 Abbotsford Road Bowen Hills Queensland. Pre-registration for participants is required and can be done by registering online at
paralympic.org.au/content/get-sport
More information contact Andrea Johnstone, Development Coordinator QLD, Australian Paralympic Committee on email
andrea.johnstone@paralympic.org.au
or telephone (07) 3551 1705.
Euthanasia laws spark debate
Matt Smith, The Mercury, 13 March 2013
MORE than 300 submissions have been received by the Government to discuss Premier Lara Giddings' and Tasmanian Greens leader Nick McKim's proposed voluntary assisted dying legislation.
Victorian Disability Services Board EOI

The Disability Services Board is seeking expressions of interest for suitable board members. Inquiries, assistance and requests for application packs may be directed to Richard Deyell, Department of Human Services by email
richard.deyell@dhs.vic.gov.au
or on (03) 9096 9770 or mobile 0411 018 990.
Closing date is 4pm Monday 25 March.
Office space for sublease in Central Melbourne CBD

Women with Disabilities Victoria are seeking tenants to sub-lease their office space which is newly refurbished, modern and close to public transport. Available space would suit up to six people and shared meeting rooms, a kitchen, foyer area and accessible toilet are available. For more details contact Sarah or Keran by email
keran.howe@wdv.org.au
or on telephone (03) 9286 7800.
Parents with a Disability Peer Support Group Meeting

Once a month on Wednesdays, 10:30am—12:30pm at Ground Floor, 244 Flinders Street, Melbourne, Victoria 3000. For more details contact Jeanette Lee by email
jeanette.lee@yooralla.com.au
or on (03) 9916 5800.
Euthanasia laws spark debate
Matt Smith, The Mercury, 13 March 2013
MORE than 300 submissions have been received by the Government to discuss Premier Lara Giddings' and Tasmanian Greens leader Nick McKim's proposed voluntary assisted dying legislation.
In
December's EBulletin
, we asked you what does 'Living in the Community' mean to you? What does it include and what does it not include? Patricia from NSW and Shannon from Victoria responded.
"I should be able to involve myself in everything every other adult can. I should feel I'm part of and a contributor to the economic, politic and social spheres of the community I reside in. There should be no closed doors or 'make do for the moment'."
- Patricia, NSW
"'Living in the community' for me, means regular shameful phone calls to ask for services to be discounted, for late fees to be waived, for financial aid. It means that I can't have new clothes or new shoes because I bought new equipment I really need, so there's no money left. 'Living in the community' means that I can't eat what I want because I have to eat what I can afford. It means having to beg my friends and family for taxi money if I go out with them, because "half price" is still $20 more than I have.  'Living in the community' means I spent my birthday money on a trip to the dentist, because they closed the Medicare-funded dental scheme last year and I can't travel to the dental hospital to get the free treatment there.
 'Living in the community' means knowing how to "play" the system because if I can't do this then I don't have a chance of staying out of a nursing home. I shouldn't have to know all this stuff just to survive. 
What happens for those people who are less financially savvy, less educated, less good at mending and fixing their own things, less articulate, less willing to stick their necks out and shamelessly demand what they need...? People who can't play the system still deserve to live decently and 'live in the community' too."
- Shannon, VIC
Thank you Patricia and Shannon.
Below are listed surveys and consultations for your information by a range of different organisations and researchers. Please consult with the specific survey/consultation if you require more information.
1 in 4 Poll
This is a regular national survey that lets people with a disability express their views on a range of social issues. The first poll focused on Social Inclusion, the current poll explores negative attitudes towards disability or people with a disability. Contact Michelle Caldwell on email
michelle.caldwell@deakin.edu.au
 or by telephone on (03) 9244 6705.
ADHC seeks feedback on the draft Regulation under the Boarding Houses Act 2012
A draft regulation created under the Act, the Boarding Houses Regulation 2013, has been prepared for public consultation. The closing date for written comments and submissions is 5pm Monday 15 April 2013.
ADHC seeks feedback on draft Service Charter
ADHC is seeking feedback from NGOs and their staff and people who access ADHC supports and services, their families, carers, guardians, advocates and ADHC staff, on the draft ADHC Service Charter. The online feedback survey closes Wednesday 20 March 2013. Printed surveys by email, fax or post will be accepted until Wednesday 3 April 2013.
adhc.nsw.gov.au/about_us/adhc_service_charter
Barriers and Facilitators to Breast and Cervical Cancer Screening for Women with Physical Disability
Dr Kath Peters and Dr Antoinette Cotton from the University of Western Sydney are researching the difficulties women with physical disability encounter and provide strategies to enhance their uptake of breast and cervical cancer screening in NSW.
uwsnm.us.qualtrics.com/SE/?SID=SV_8pFi7UIwWjHzXq4
Care and  management of younger and older Australians living with dementia and behavioural and psychiatric symptoms of dementia (BPSD)
Employment Services beyond 2015
The contracts for Australian Government employment services delivered through
Job Services Australia
and the Disability Management Service (part of
Disability Employment Services
) expire on 30 June 2015. Minister for Employment Participation the Hon Kate Ellis MP has released the
Employment Services – building on success: Issues Paper
as the start of a public consultation process, to help the government to review existing services and determine the delivery of employment services from July 2015 onwards. The government would like to hear from all interested parties, including employment service providers, community organisations, employer representatives and other representative groups by the 22 March 2013.
Epilepsy Management - Individual & Family Survey
If you live in Australia, are over the age of 18 years with a disability and epilepsy, or you are a family member with a person with a disability and epilepsy of any age, please complete this short 20 minute online survey. Paid support staff may also complete the survey on behalf of clients over the age of 18 years with their consent. Questions will relate to your knowledge of epilepsy, and your Epilepsy Management Plan (if you have one).
surveymonkey.com/s/EpilepsyFamilySurvey
My World: The United Nations global survey
Make the voices of persons with disabilities heard... LOUD! MY World is a United Nations global survey asking you to choose your priorities for a better world. There are 16 priority areas in the survey, plus one more for you to decide, which can be made disability-specific. Results will be shared with world leaders in setting the next global development agenda.
NDIS e-Market Online Survey
JFA Purple Orange is exploring the potential of a website (e-Market) tailored towards providing NDIS participants ready access to information and contacts and wants to hear your views on what features of an e-Market would assist you.
surveymonkey.com/s/e-Market_Online_Survey
Siblings, disability and young adulthood
This PhD study happening at the Social Policy Research Centre (UNSW) asks both young people with disability and their siblings without disability about their experiences of disability during young adulthood and what these mean for their sibling relationship. If both you and your sibling are aged 15 to 25 and one of you has a disability, you can take part by sending in a response to four key questions. People who send in a response go in the draw to win one of two $150 gift vouchers. Contact Ariella Meltzer on email
a.meltzer@unsw.edu.au
 or by telephone on (02) 9385 3747.
siblingsanddisability.com
Tourist accommodation
PricewaterhouseCoopers (PwC) on behalf of the Australian Government is conducting research to ascertain the supply and demand of accessible tourist accommodation nationwide. People with disability are invited to participate.
Below are details of conferences and events to May 2013.
People with Disability Australia Incorporated (PWDA) is a national disability rights and advocacy organisation. Our membership is made up of people with disability and organisations committed to the disability rights movement.

PWDA was founded in 1981, the International Year of Disabled People, to provide people with disability with a voice of our own. We have a cross-disability focus and represent the interests of people with all kinds of disability.

As a non-profit, non-government organisation we depend on public donations, bequests and fundraising activities to maintain our commitment to improving the lives of people with disability. As a deductible gift recipient, all donations of $2 or more are fully tax deductible. Your tax deductible donations support the work of PWDA. If you are able to support us, please visit pwd.org.au/donations.html
PWDA conforms to the Privacy Amendment (Private Sector) Bill 2000, which came into effect in December 2001, the National Privacy Principles issued by the Australian Privacy Commissioner and the Spam Act 2003. This newsletter is distributed by email. You have provided us with an email address. This email address will be used only for the purpose for which you have provided it and you will not be added to any other mailing lists unless you specifically request that this be done. Your email address will not be disclosed without your consent.
You can have your email address removed from the mailing list for the PWDA E-Bulletin by sending an email to
pwd@pwd.org.au
or by clicking on the "Unsubscribe / Change Profile" link at the very end of this E-Bulletin.  This E-Bulletin contains links to websites. We cannot be held responsible for the privacy practices (or lack thereof) or the content of other websites.
If you would like to receive PWDA E-Bulletin in an alternative format or have an enquiry, please contact PWDA by email pwd@pwd.org.au or on one of the numbers listed below.

People with Disability Australia Incorporated
PO Box 666 Strawberry Hills NSW 2012
Phone 02 9370 3100, toll-free 1800 422 015
TTY 02 9318 2138, toll-free 1800 422 016

PWDA publishes items contributed by other organisations at our discretion and we do not take responsibility for the promotion and advertisement of events arranged by other organisations.