SHOWMAN: BIG, TOP
PADDINGTON FLIES BRIT FLAG IN 2018
"MANY REASONS FOR OPTIMISM IN 2019"
…AS BOUTIQUE IMPRINTS STILL SHINE
IT'S LOOKING GRAND FOR PIANO
GENESIS TURNS IT ON, AGAIN
AT THE MOVIES
TRAILERS OF THE WEEK
---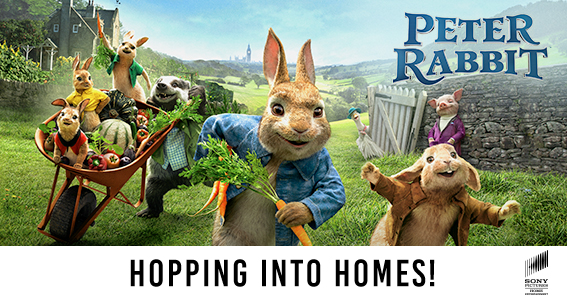 ---
If you can't read this newsletter or see the ads, please click here
It Was A Good Week For… The Greatest Showman, still packing 'em in and now the biggest digital download ever in the UK…
It Was A Bad Week For… The dodgy device sellers up for sentencing…
The country has been jumping through hoops for The Greatest Showman since it was released at cinemas at the tail end of 2017 and the love affair with Hugh Jackman's the titular ringmaster shows little sign of waning. For after notching up all manner of records across theatrical, soundtrack and screen entertainment releases, it has added further strings to its bow this week after adding more landmark achievements. The musical is now officially the biggest ever digital download release, easing past the half a million mark according to Official Charts Company figures. Its total, making it the first to pass the magic mark, stood at 502,164. It achieved the record figure in around nine weeks, adding to its fastest selling record achieved and already reported here, as well as its remarkable soundtrack and box office successes. Commenting on the figure, Twentieth Century Fox Home Entertainment UK md Robert Price said: "The success of The Greatest Showman in digital formats signals a step change in the UK consumer's consumption habits. This is the first time a movie has hit 500,000 Digital Download sales in the UK and to have done so in such a short time is testament to not only a great movie but also the continued vibrancy of the UK HE market. This is a new benchmark for the industry as Digital continues to grow fast and represents an area of continual growth in the HE transactional market. There is so much more growth for the industry to realise in digital formats I am proud that Fox continues to lead in this area."
The digital download record wasn't the only landmark that The Greatest Showman hit this week. For in further figures issued by Official Charts Company show that the film was the biggest DVD and Blu-ray release of 2018 so far. The organisation has released data for the first six months of the year, which reveal that The Greatest Showman sold 473,000 in its first week and had shifted a total of 923,000 by the end of July. Its first week total was not the best in the first half of the year, bettered by the latest Star Wars film, The Last Jedi, which again highlights its longevity of the Hugh Jackman film, which views success in marathon rather than sprint terms. It has remained within the top five and even returned to the top slot after slipping down a few notches, a feat that has similarly been performed by the Showman soundtrack, This Is Me and all. The Last Jedi sold 555,000 in it first week and had risen to 847,000. Disney enjoyed notable other successes too, with Thor: Ragnarok in fourth position (556,000 units sold) and Black Panther in fifth position despite only having just been released in June, an impressive 390,000 physical copies sold in the fortnight or so it was available before the end of the first half of 2018. Another strong distributor performance came from a brace of Sony titles, with both Jumanji: Welcome To The Jungle and Blade Runner 2049 both in the top 10, having sold 378,000 and 368,000 respectively.
In third position and setting the seal on its latest success, is the masterful family adventure Paddington 2, adding to its marmalade-flavoured list of achievements by selling 628,000 in a relatively short space of time, which itself came on top of the first bear film's considerable successes. Commenting on its latest achievement, the company's Olivia Dean said: "We're delighted Paddington 2 is the third best-selling home ent release of the year so far. The film shows our furry friend from Darkest Peru in his biggest adventure yet and has thrilled, delighted and moved audiences to tears. It's great to see so many families and fans wanting to enjoy the film time and time again, particularly in this special year as we celebrate Paddington's 60th anniversary."
---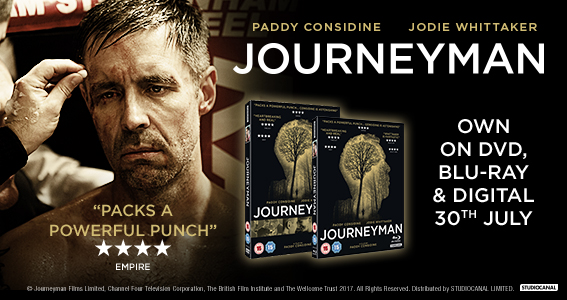 ---
And so, as the first half of the year has ended, and we're now in the countdown to Q4, it's time to reflect not just on what's happened in the initial six months, but also what we've got to look forward to. BASE believes there's plenty to be optimistic about, although it is an increasingly difficult market, where opportunities must be actively sought out. The trade organisation's chief executive Liz Bales said: "As we reach the halfway point in an eventful 2018 it is plain to see that there are many reasons for optimism, with a rich slate of product and some fantastic executions delivering a series of strong results in both physical and digital terms, serving as a clear reminder that audiences continue to engage with and share a passion for home entertainment content however they are choosing to consume it. Releases such as The Greatest Showman and Paddington 2 are just two category highlights from the first sixth months of the year and there is consistency In performance that allows the industry to look forward to Q4 with confidence, albeit with an eye on the complexities of the market. BASE will be issuing a more detailed statement in due course but ahead of that we're happy to be able to signpost year to date growth in the top 10 across both disc and digital as well as broader, significant growth in consumer engagement with digital retail. In addition, growth in consumer spend on Blu-ray and the continued advance of 4K UHD present the category with further opportunities that we must and will capitalise on. Collaboration and innovation of course continue to be buzzwords across the BASE membership and the next six months of the year will see a number of powerful initiatives come to market to support key wins from the first half of the year such as the launch of the second phase of Must See Movies and the successful rollout of the BASE quarterly trailer. The value that comes from the consumer visibility the category enjoys from these outputs should not be underestimated and, in combination with a continued strength of slate from our members, gives a clear set of achievable goals as well as a host of challenges the industry is in good shape to meet."
Football news: in a week when it's dominated the headlines (at least until England's World Cup campaign had one positive beneficiary this week, as Bobby Robson – More Than A Manager, the latest football related title to come through Spirit, rose back up the charts and featured in the Official Charts Company's midweek listing at number 27. At the end of the BBC's transmission of the Three Lions' triumphant quarter-final match against Sweden on Saturday, watched by a mammoth TV audience, Gary Lineker introduced a lengthy clip from the film looking a the 1990 World Cup semi-final through then manager Robson's eyes. A clearly emotional Lineker, welling up at the memories it brought up, praised the clip after it aired, and it was shown again ahead of England's semi against Croatia, giving the release a further boost. With the credit clearly on display and record viewing figures, this is the kind of coverage that money can't buy. Spirit's Rob Callow said: "At the time of writing we have seen a 100 per cent uplift in sales week on week. The producer Noah Media has achieved the most phenomenal clip placement during the World Cup transmissions and as ever we are very grateful to our retail partners for their continued support of this magnificent film.."
As for the rest of the midweek chart listing, Red Sparrow was, er, flying all the way to the number one slot according to the bulletin from the Official Charts Company, ahead of what else but The Greatest Showman at the halfway mark. Also into the top 10, or rather returning to it, was Pixar's The Incredibles, back thanks to drafting as its sequel finally makes it to cinemas. New entries included Sweet Country at number 13 and Arnold Schwarzenegger starrer Killing Gunther at number 18, as well as Mark Felt: The Man Who Brought Down The President.
---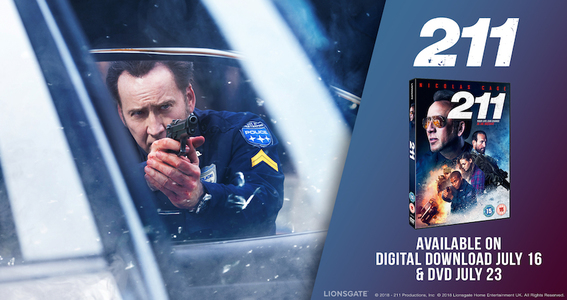 ---
Not a good week for the men behind snide copyright infringing companies Oober Media and Oooberstick. For Glenn Burrows and Darren Wicks ere this week sentenced for selling fully loaded Kodi boxes and devices enabling consumers to watch Sky and its movie channels without paying. Both had admitted intentionally encouraging or assisting the commission of an offence, while Burrows had also pleaded guilty to a money laundering offence. He was sentenced to 22 months in prison, his partner was given 20 months suspended for two years and ordered to do 250 hours of unpaid work. Burrows also faces a proceeds of crime act, with the companies believed to have provided 'several thousand" customers across the country with the devices. Burrows, of North Walsham, Norfolk, and Wicks, of Great Chippenham, Wiltshire, were charged after a investigation by Norfolk and Suffolk police's cyber-crime unit. DS Samantha Shevlin, of the unit, said: "I hope these sentences send a clear message that the use of illicit streaming devices to watch content without the copyright owner's permission is illegal. The sale of these boxes has a huge effect on the content owners, broadcasters and the wider public who will end up paying the price for others' dishonesty. The message really is that simple - devices like this or using one at home to watch content you normally would pay for is breaking the law."
As our regular readers will know, special editions of classic horror films are one of the ongoing success stories of recent years, with imprints such as Studiocanal, Arrow Video, 88 Films and Screenbound all hoovering up sales thanks to all-singing, all-dancing restored versions of classic catalogue titles. And Screenbound has got a doozie on the way, in the shape of one of the greatest British horror films of all time The Blood On Satan's Claw, which is finally receiving the treatment it deserves. Screenbound Pictures is giving the film a 4K remastering and will be releasing a special edition Blu-Ray, using the new the 4K material and a host of brand new extras to mark the occasion in late Q4 this year. Mark Gatiss (The League of Gentlemen) will feature in the new extras, following the new launch of his audio book adaptation of the film which will also be among the special features. Screenbound marketing manager Mark Glew said he was delighted at the initial response, with a real buzz around its plans within the horror community. "We are preparing a simultaneous launch in the UK and US on Blu-ray with one of our distributed labels and Mark Gatiss has often said that Blood on Satan's Claw is one of the most influential British folk horror films ever. Given the advances in scanning and restoration these days, we felt the time was right to give this Tigon classic the full treatment for fans to enjoy once again at the cinema and on disc."
It comes as Screenbound Black House label continues, as the company said, to go rom strength to strength in its quest to bring European sleaze and horror to the market. New titles on the way include names such as Jean Rollin and Jess Franco for Q3, with the likes of The Nude Vampire, The Shiver of the Vampires, Dracula's Fiancée and Dracula's Daughter being released with brand new restorations. Screenbound's Marketing Managing Martin Glew said: "With the continuing decline of DVD sales, it's clear to see there is still a healthy market for Fanboy titles." And finally from the label, Screenbound Pictures also announced the recent all-rights acquisition of all UK Rights for Another Wolf Cop, starring Yannick Bisson (Murdoch Mysteries) and US king of comics, Kevin Smith, which is the sequel to 2014 horror comedy hit Wolf Cop, and which will have further release details in 2019.
---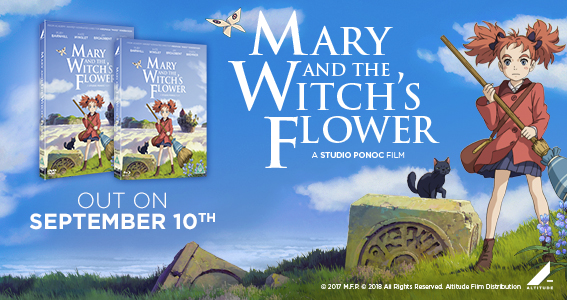 ---
Tickling the ivories in stores on Monday July 16 will be Studiocanal and its 25th anniversary release of Oscar and multi-award-winner The Piano. The film arrives on the back of another successful theatrical re-release and shows the company further honing its own award-winning catalogue special edition release strategy, Commenting on the release the company's Alison Arber said: "We are very excited to release the 25th anniversary edition of Jane Campion's masterpiece, The Piano on Monday. A stunning visual feast, with Academy Award winning performances by Holly Hunter and Anna Paquin and featuring one of the most iconic film scores ever from Michael Nyman, the film is as important today as it was 25 years ago. To celebrate the film's anniversary, we will be releasing a special edition, that includes the Blu-ray, the soundtrack and a 64 page booklet full of essays from inspirational female writers. We'll be supporting our DVD and Blu-ray release across press, social and online alongside a broad publicity campaign."
Keep an eye out for high-flying female lifestyle influencers on Monday, for as Warner releases the newly-rebooted Tomb Raider blockbuster on to physical formats including 4K UHD, 3D Blu-ray, Blu-ray and DVD it is planning an event that's more Zoom Raider, as the major noted, rather than Tomb Raider. The influencers will be "channeling their inner Lara Croft" by flying on a zippier high across London ,part of an action-packed campaign, with the results set to appear on their assorted social media channels and beyond. Warner is further targeting such female and fitness friendly publications as Female First and Health and Fitness. Further coverage comes from interviews with Alicia Vikander's personal trainer Magnus Lygdback scheduled to appear in the national and fitness press, while further activity includes digital screens at point of purchase and support through the Bauer movie weekender promotion. And given the traditionally strong home entertainment profile for video game to film properties (they were, after all, initially for playing at home before transferring to cinemas), this has plenty of potential. As the review on Forbes noted: "Viewed at home on a TV screen, just as you would a PlayStation game, Tomb Raider, out on Blu-ray and DVD this week, sometimes looks indistinguishable from a video game. And that's no longer the insult it used to be--this week of E3, numerous game trailers appearing online have matched the spectacle of any movie blockbuster you can name."
Hoping to wipe away the post-World Cup gloom is documentary That Summer, a prequel-of-sorts to the cult classic Grey Gardens, which returns audiences to the Beales of the titular East Hampton mansion estate. Released in cinemas at the beginning of June and due on DVD and vod from Monday July 17, here's Dogwoof's Daniel Green on the film: "That Summer is our second collaboration with Swedish director Göran Hugo Ollson following on from Concerning Violence in 2014. It's a real nostalgia hit for those familiar with the Maysles brothers' iconic Grey Gardens and also serves as a perfect 16mm primer for the uninitiated, complete with starry cameos from Andy Warhol, Peter Beard (who shot the footage) and Lee Radziwill."
---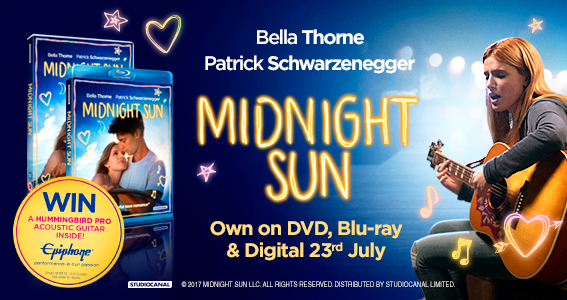 ---
Also due on Monday July 16 is Genesis, from Lionsgate, the kind of strong homegrown post-apocalyptic fare that has always gone down a storm on home entertainment formats. Commenting on the release, junior product manager Eileen Tracey said: "Genesis is a British post-apocalyptic sci-fi with a strong cast including John Hannah. To engage with the target audience, we launched the trailer at London Comicon with a cast and director panel, which went down really well. A targeted online AV campaign will boost the profile further as well as a bespoke PR campaign. We positioned Genesis as a strong action sci-fi with British indie pedigree. The action sci-fi themed artwork will be on-shelf in a silverboard O-ring for extra standout."
Monday also sees the latest Amazon Prime Day, where the retailer helps lift summer sales by offering a raft of deals across its product offering and at its sites over the world. Well, it was more than a day actually, as Sunday July 15 was declared Prime Day in the UK, with a wealth of events showing off the benefits of membership, including a screening of Paddington 2, now available to stream from the service. It also had deals offered over a two week period ending on July 27, offering such titles as Spiderman Homecoming, Baywatch,
Despicable Me 3, Handmaid's Tale, Suits and Line of Duty. It was also offering a free three month subscription to its view channels, such as BFI Player and Shudder. "Prime members will enjoy a day and a half of epic deals, with 36 hours to shop more than one million deals across the globe," said Jeff Wilke, Amazon CEO Worldwide Consumer. "New for this year, members can shop exclusive Prime Day Launches and enjoy surprise entertainment events unboxed from giant Smile boxes in major cities. More than 100 million paid Prime members around the world will find our best Prime Day celebration yet."
Lastly a fundraising initiative that's well worth supporting, as Colin Lomax's wife Lisa is running a half marathon to raise cash for the UK Sepsis Trust. The organisation helps raise awareness of the condition, which the former industry stalwart tragically died from at the end of 2017. She's taking part in the Royal Parks Half Marathon for this worthy cause and can only urge you to support it too by donating here. As she said in her message on the Just Giving site: "All the symptoms were there – if only I had known how to identify them or even known what sepsis was. This is why I want to raise money for the UK Sepsis Trust- to help them raise awareness of this condition and how to spot the symptoms before it is too late. A couple of months ago I could barely run for the bus, but I have been training and even if I can't run all the way I promise I will finish the race. I'm doing it for Colin, who I miss every day and always will. Thank you for any donation you can make."
---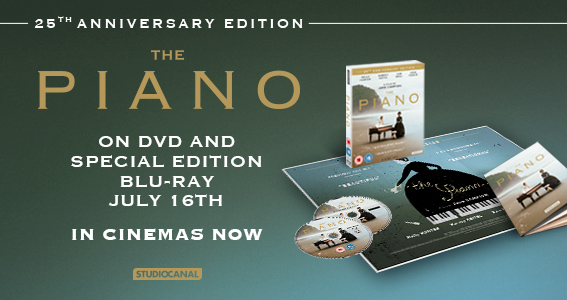 ---
"Netflix just didn't decide 'oh I'm going to give a break to comics because we like comics'. It's their social media part of it. It brings in millions and millions of dollars to Netflix. Netflix chief content officer Ted Sarandos told me he wants to get comedians with good followings. He would put them on Netflix and their followers would come. I could show you another 20 comedians who are here. You'd die from how funny they are. But they don't have the followers on social media. Does Netflix give them a special? No."
US comedy club owner Jason Masada on Netflix's comedy special strategy, which is currently developing a whole host of comedy specials…
He's back. Robocop is set to return and in an interesting move that will keep the fanboys happy, District 9 and Chappie helmer Neill Blomkamp will be directing it. And the script will be handled by Justin Rhodes, who has also penned the latest Terminator film currently in production. This will follow a similar path to plans for that franchise, eliminating many of the previous sequels and picking up where the first Robocop ended… Blomkamp told Deadline: "The original definitely had a massive effect on me as a kid. I loved it then and it remains a classic in the end of 20th Century sci-fi catalog, with real meaning under the surface. Hopefully that is something we can get closer to in making of a sequel."
Within hours of their daring rescue from Thai caves, film producers were swarming around the kids' football team survivors and diving expert rescuers to pick up the film rights to the heroic tale. And currently at least two projects are in development, one from "wholesome entertainment" company Pure Flix, whose managing partner Michael Scott spends part of the year in Thailand ("I could not be more excited; this story has meant so much to me as I followed it," he said), as well as one from Now You See Me 2 helmer Jon M Chu ("I refuse to let Hollywood #whitewashout the Thai Cave rescue story." he countered). Odds now being taken on which one makes it to the bi screen first…
Downton Abbey is dead. Long live Downton Abbey. The TV series may have gone, but it's been confirmed this week that the long-mooted feature length outing will happen. The show's Twitter account confirmed it will be shooting this summer, while star Hugh Bonneville further announced it would arrive in 2019… Many of the original, key cast members will be returning for the feature film version of the hugely popular series.
Loads of pointless stuff about football, films and industry stuff over here: www.twitter.com/theraygun… This week including talk about Warner's A Nightmare On Alperton Lane (more soon)…
Airing this week, no news on DVD yet…
Mummy blogger to the rescue…
Thunderclap for this Icelandic film…
You're on The Raygun newsletter mailing list, which has been running for eight years, because you requested it, have been recommended to us or sent us emails. You can unsubscribe at any time, if you're daft, using the link elsewhere or by emailing as below. But of course, you don't want to do that, do you? We don't share your information with anyone else, we don't like cookies and we're the good guys. We care because you do…
To subscribe to The Raygun newsletter, please email
info@theraygun.co.uk
with subscribe in the subject matter
To unsubscribe, email

info@theraygun.co.uk

with unsubscribe in the subject
For editorial or advertising queries, contact

tim@theraygun.co.uk