…INDUSTRY ILLEGAL DOWNLOADERS?
MORE RECORDS TUMBLE FOR THRONES
GET THE POPCORN IN, SAYS GUARDIAN
MESSAGE TO PM: PIPCU NEEDS CASH
TRUE STORY ABOUT HBO BIGGIE
ANCHOR WEIGHS IN AT DRIVE IN
BEEB GOES INSTANT WITH AMAZON…
…AND BATMAN'S PRIMAE MATERIAL TOO
GROVE OPENS AGAIN IN JULY
AND NOW FOR SOMME-THING COMPLETELY DIFFERENT
ARE YOU SINKING WHAT WE'RE SINKING?
SIGNATURE SIGNS NEW HEAD OF MARKETING
KALEIDOSCOPE'S ON THE ROAD
REVELATION'S GANGSTERS'S HEAD FOR TV
Q

UOTE OF THE WEEK
---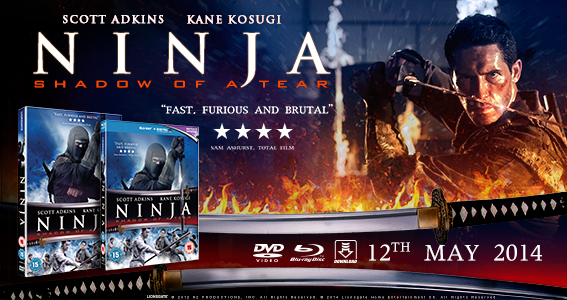 ---
I
f you can't read this newsletter or see the ads, please click
here
It Was A Good Week For… HBO, with Game Of Thrones still enormous and True Detective on the way…
It Was A Bad Week For…
It was a bad week for… Film industry professionals: almost four out of 10 are illegally downloading film or TV product…
There's been a ridiculous amount of news in the anti-piracy world in the past week or so, some of it good, some of it bad… It provides as good a snapshot as any of the state of the nation and the problems we're facing as an industry. There are one or two pointers as to the way forward, however. We've divided the evidence up into a handful of key elements…
Exhibit A: Film industry professionals – and yes, that could mean you – are prolific downloaders of copyright infringing content, be it film or television product. A new survey, put together by Stephen Follows and revealed on Torrent Freak, suggested that rate grew to more than half for people involved in film marketing (it was at its lowest in exhibition). Follows said: ""Piracy seemed like a ready topic to research so I added a few question into a survey I ran of 1,235 film industry professionals. The respondents were all people who had been to one of the three major films markets in the past five years – Cannes, Berlin or the American film Market." He admitted that he found the answer by using slightly sneaky methods, however…
Exhibit B: The Game Of Thrones bandwagon continues to roll on – episode of the programme that aired in the US on Sunday April 13 and the following night on Sky Atlantic, was illegally downloaded 1.5 million times within hours of its original transmission. What's more, with 193,000 people sharing the same film within an hour of TX, it became the most shared single file ever. As if that wasn't enough, the top three countries for illegally downloading the programme were Australia, the US and the UK. Game Of Thrones is available legitimately in all three, blowing a hole in the illegal downloaders' argument that availability would stop them streaming on the snide.
Exhibit C: Did you notice the welter of UK websites, both from national newspapers and magazines, as well as film sites and bloggers, that were reporting on the outcome of the second episode on Monday morning, after its US transmission? How many of them had watched it legitimately, either as US punters or those with access to review discs? There's no known figure, but we reckon a few of them had been watching copyright infringing material. There seems to be a tacit admission that piracy is OK when you're writing about the programme for your readers. Don't believe us? Take The Guardian newspaper. On Saturday, its Guide supplement was giving over column inches to the Popcorn Time app, which made watching illegal versions of films and TV shows a whole lot more user friendly. It was, its fans said, the Netflix of piracy. So, you'd think a legitimate publication such as The Guardian, which relies on film and video advertising and the goodwill of film and video distributors to invite them to screenings and junkets and send them review discs, would not be one of its fans then? Think again. It is, the paper's Home Cinema columnist said: "The best home entertainment product of all time: and "the most convincing vision of the future of cinema on the market". We were, to use the Mary Whitehouse vernacular, shocked and outraged. We've penned a letter to The Guardian, we'll let you know what the paper says soon. See more on our website shortly…
Exhibit D: The government's chief adviser on intellectual property issues, Mike Weatherley MP has called on the government to give permanent funding to PIPCU, the City of London police unit dedicated to fighting piracy and IP crime. In a letter to prime minister David Cameron and home secretary Theresa May, he said: "I appreciate that funding for this new unit is not permanent. However, I would like to put on record my support for committing future funding to fighting IP crime and boosting the current level of financial support that is available for PIPCU. As I am sure that you are aware, the creative industries add over £70 billion to our economy each year and so it really is in our national interest to protect that revenue." He added: "PIPCU is a fantastic scheme that I really hope will get secure financial backing, which will help our long-term strategy to tackle IP crime. I have been working closely with the head of the unit, who is leading a number of interesting avenues that are being explored to help address, for example, the huge number of websites that host copyright-infringing material." His calls were backed by minister for IP, Lord Younger (see Quote Of The Week, below).
---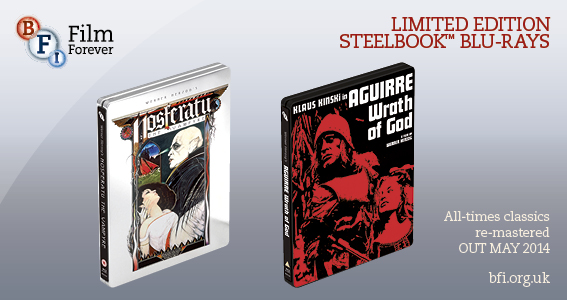 ---
With Game Of Thrones currently dominating the headlines in the TV world, it's worth noting that another HBO series, one of its biggest new programmes of the year and nearly as talked about as George RR Martin's creation, has just become available via Amazon Instant Video, blinkbox, Google Play and wuaki.tv. And True Detective, which has already joined the canon of HBO greats after just one season, has had its UK physical release date unveiled too. It is now available for pre-order and is due to arrive on June 9. Commenting on its digital availability, HBO's Director of International Digital Distribution, Colin Smith, comments: "The demand and buzz around this show has been incredible and we are so excited that we can make it available to buy now. It's fantastic that the digital retail landscape has expanded so much that we now have so many opportunities to bring our titles to a wide and growing audience, quickly and conveniently." And on its physical release, HBO's Ian Fullerton said: " "We're all so excited about releasing this show at HBO. I for one think it's a terrific piece of work, right up there with the best TV shows. And our June physical dates gives us a great opportunity to capitalize on all the hype around the show as well as exploiting Father's Day gifting."
A car park between the Brent Cross shopping centre and the North Circular Road in north London may not be the most glamorous location, but as the light faded and night drew in, you could have sworn you were in a drive-in cinema somewhere in the US. We were at a drive-in cinema for a special screening of Anchorman 2 timed to coincide Paramount's launch of the Will Ferrell comedy on digital formats this week and on DVD and Blu-ray on April 28. Standees and T-shirts flagging up the film's physical release were dotted around the drive-in venue and attendees sitting in their cars watching the film on a giant screen were constantly reminded of its impending release. It's part of a campaign that includes a robust press office, distribution of numerous exclusive clips to target outlets (plus unseen footage from the 'alternative version' featuring 763 brand new jokes) and an impending mailer to media with a certain s*x panther twist. There is strong support from the retailers where Paramount's set up in-store will bring the GNN news team to life, including interactive standees of Ron Burgundy and the News Team with the inclusion of sound chip technology as well as bespoke news desk pos. Commenting on the release, Paramount's Marketing Controller Barney Hands said: "We are extremely excited to be bringing this long awaited sequel to the home media market. Consumers have been tremendously positive about this film and we are pleased to be releasing this across physical and digital platforms". We'll have more on the drive-in experience, including pictures, up on our website over the weekend.
---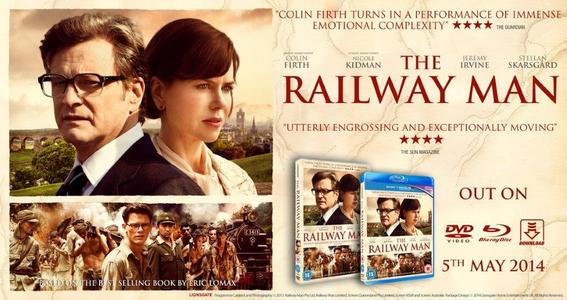 ---
It's been a busy week for the UK's svod services, with two major announcements from Amazon Prime Instant Video, that's the company formerly known as LOVEFiLM, and it has unveiled a raft of major deals. First it has inked a new contract with BBC Worldwide which has seen a whole wealth of programming being added to the service this week. This includes Sherlock, Doctor Who, Call the Midwife, Last Tango in Halifax and Life on Mars as well as a raft of classic older titles, taking in The Office, Absolutely Fabulous, Outnumbered, Red Dwarf and Top Gear.
And in a deal with Warner Bros International Television Distribution, it can claim bragging rights on the latest incarnation of Batman. For the animated series Beware The Batman will appear exclusively on the service, ahead of even TV transmission. It's already up and running (we've had a look and will be reporting on this next week) and is the latest Amazon Prime Instant title to target an audience of older children and teens. Tim Leslie, vp of Amazon Instant Video EU said: "This milestone deal signals an exciting time in the growth of our exclusive content offering. We're passionate about investing in the very best shows for our customers of all ages, and this is a great new series for a range of generations to immerse themselves in." Jeffrey R. Schlesinger, President, Warner Bros. Worldwide Television Distribution, added: "Bruce Wayne is a character with so many stories to tell, and we're excited to have brought this cutting-edge animated series to a service like Amazon Prime Instant Video. Allowing the Caped Crusaders fans to enjoy all episodes on-demand means new audiences can experience the action-packed world of Beware the Batman whenever they want, however they want."

Meanwhile, Netflix has announced that the second season of its exclusive Hemlock Grove series, another of its programming offers, will land on the service on Friday July 11."Chief content officer Ted Sarandos said: "Season two of Hemlock Grove is a hot mix of passion, intrigue and supernatural thrills that come together in mysterious and riveting ways. The intensity and suspense take things to a whole new level and open doors to a brand new chapter that our members are going to love." Executive producer Eli Roth said: "I cannot wait for fans to see what's in store for season two, it is going to blow away all expectations. Netflix has been an incredible partner, and whenever we wanted to take the story in a dangerous direction, they encouraged us to go even further – into a scarier, darker, and sexier place. We guarantee you won't see anything like this anywhere else on television."
---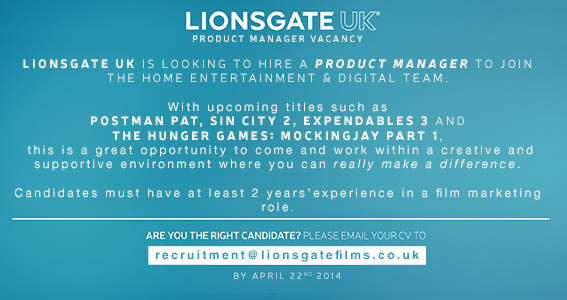 ---
Currently making waves on Amazon Prime Instant Video is Black Sails, currently airing as an exclusive on the service and Anchor Bay is planning ahead for its DVD release due on September 1. Set in 1715, it's a Starz production following infamous characters such as Captain Flint and John Silver. It's winning over the cognoscenti already and earning itself comparisons to the ubiquitous Game Of Thrones, which stands it in good stead for the physical release. (It's also picked up its fair share of puns already – it's a "pirate treasure" according to the LA Times, while Entertainment Weekly said it was "arrrrrr-estingly good. Anchor Bay's Hollie Richmond said: "The whole team at Anchor Bay is very excited about the release of Black Sails. Sure to follow in the footsteps of previous Starz hits such as Spartacus the show is slick, action-packed and who doesn't love pirates? Black Sails is set 20 years before the world famous Treasure Island and the familiar story is sure to grab people's attention. The exclusive digital launch has been a great partnership and we will continue to build the brand towards the DVD / Blu ray release, supporting the title with PR, outdoor, online, a/v and press campaigns. "
Also worth noting is that the UK arm of the Anchor Bay and Starz empire has just gone into production on World War Dead – Rise Of The Fallen, a zombie movie set around the undead rising from the trenches of the Somme as a camera crew heads to the region to film First World War centenary footage. Credit too to our old pal Rod Smith, former HMV staffer turned Anchor Bay acquisitions supremo, who is producing the film. He said: "It is in pre-production now and cameras start rolling on April 21st, we are very excited and are looking forward to this first, of many Anchor Bay UK productions. Our next production, based on another of our own ideas is 'We Still Kill The Old Way' which is also in pre-production and cameras roll on this one on May 5th, Jonathan Sothcott (Vendetta) is producing, Sacha Bennett (Bonded By Blood) is directing and Dougie Brimson (Green Street) has written the script We are currently casting and hope to make some exciting announcements very soon."
To Glasgow, where the BFI was hosting a special screening of Bill Forsyth's That Sinking Feeling, the Scottish director's first outing due for a special release on Monday April 21 on dual format under the organisation's Flipside banner. The BFI's Phil Roberts said: "We were astounded with the reception of our newly restored version in Glasgow. The sold-out launch screening at the Glasgow Film Theatre – also celebrating the film's 35th anniversary - reunited the original cast members with the legendary director Bill Forsyth. Press-wise we secured news spots across BBC Scotland including the BBC1 evening news, plus Morning and Drivetime radio. We've also worked with retailers to promote the Flipside back catalogue alongside the new release. With print and online ads due next week we are confident That Sinking Feeling will be one of our biggest titles of 2014."
Some big recruitment news now and Signature has this week unveiled a new head of marketing. Kaz Mills will join the company from her current role at Lionsgate in July. Her most recent successes include The Hunger Games: Catching Fire and she has enjoyed notable triumphs with the likes of Magic Mike and the Keith Lemon movie. Commenting on her appointment, Signature md Marc Goldberg said: "I'm delighted to welcome Kaz to the team. She arrives with a wealth of knowledge and experience, she has some great ideas that blend well with the momentum we have as a business. It's fantastic for Signature and we are looking forward to adding such a rising industry star to our management team." Mills added: "It is a hugely exciting time to join Signature, the fastest growing distributor in the UK. I am really looking forward to working with the creative and entrepreneurial team to build even more innovative marketing campaigns and to contributing to the rapid growth of this exciting new company."
---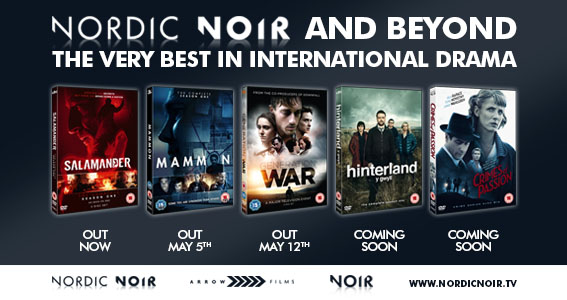 ---
Acquisitions news and Kaleidoscope has picked up UK rights to Road, a documentary looking at the hugely dangerous sport of motorcycle road racing. It focuses on two families from Northern Ireland who are dominating the sport and is narrated by Liam Neeson. It will launch at the Isle Of Man TT races in May, ahead of a June special event theatrical release. Commenting on the deal, Kaleidoscope's Spencer Pollard said: "We were enthralled when we screened Road. The compelling story of one family, consumed by Road Racing and torn apart by tragic circumstance, yet driven to succeed against all adversities blew us away. We are hugely excited to be releasing this film and giving audiences in the UK and Ireland the opportunity to share in this emotional roller coaster of a film. "
Revelation is expecting something of a boost for its British Gangsters series when it launches on the Quest satellite and digital channel on Friday April 25. The series has proved its worth as a home entertainment proposition, thanks to both its physical and vod releases (it's listed as a most popular title on Netflix) and the independent is convinced the self-produced programme will be given a fillip by its transmission. The company's Maria Panayiotou said: "The DVD is still gaining momentum and the fanbase is really passionate – we have over 2,500 Likes on the official Facebook page and the YouTube trailer has been viewed around 50,000 times. With the entire show now available digitally on Netflix, blinkbox and iTunes, the TV broadcast will only widen the audience out even further. Obviously, we're delighted that TV viewers will now get to see the series in its entirety and hopefully, the DVD/digital success will be repeated with this audience." Revelation is now producing further true crime series as it moves closer to creating and owning its own IP.
You can't have failed to notice the near-hysteria among record collectors and vinyl fans (not least ourselves at The Raygun) as this Saturday (April 19) sees the arrival of the annual event that is Record Store Day. It may not necessarily be entirely relevant to our business, but you have to admire the organisers of RSD, especially trade organisation ERA, for their efforts. Its PR campaign has been just as, if not more impressive, than ever this year and we're still going through our list deciding what exclusives we're going to be picking up. Our wants list includes most of the output from Death Waltz Recording Company, the soundtrack label run by former HMV and Rough Trade staffer Spencer Hickman, himself one of the brains behind RSD in the UK. Its slate includes a vinyl copy of the Bronx Warriors soundtrack that we're eyeing up. We're also keeping an eye out for a brace of releases from Clint Mansell, including a Filth soundtrack. Mansell himself has been writing about the beauty of record shops, saying: "Having been a music lover as long as I can remember, my earliest, fondest memories are of going into Birmingham City centre on Saturdays to do the rounds of the record shops that stocked all the latest punk singles and albums. Rockers, Inferno, Swordfish, HQ, Virgin, the stall in the Oasis market, Reddingtons...many of which are now sadly gone. "Sitting on the train back to Stourbridge, looking at the days purchases, reading the lyrics, the tactile feel of the sleeves, the design work, the photos, the vinyl itself, all building the anticipation of getting home and blasting out the new records by the likes of the Adverts, The Clash, Generation X, Stiff Little Fingers, Adam And the Ants, The Jam, Tubeway Army, Martian Schoolgirls, Kleenex - the list is endless. And it all seemed so real." ERA's Tom Lane told The Raygun: "Record Store Day is predominantly aimed at music lovers, however with a stellar collection of original soundtracks such as The Muppets, Terminator 2 and Ghostbusters to get film buffs excited. Film score composers are the un-sung heroes of the movie business and it's a privilege to have so many great records available this year."

We'll have more on this in the next Raygun, as well as looking at the next Home Cinema Day, the celebration of home viewing taking place in the autumn. Oh, and stay tuned for news of an exciting screening initiative too…
---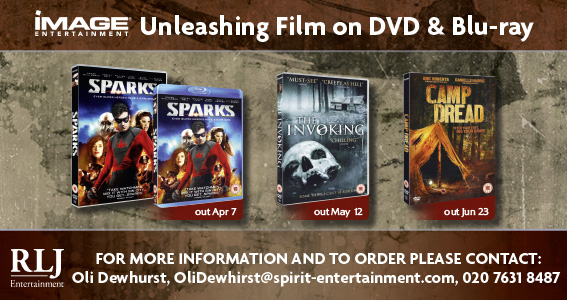 Lionsgate is putting great store in the May 12 release of martial arts biffer Ninja: Shadow Of A Tear and given the quality of the action on display and, with the company's marketing support, it is set to enjoy a strong success… Commenting on its release, Lionsgate's Grace Alexander said: "Ninja: Shadow of a Tear is a return to form for Martial Arts films, so to kick the campaign off we'll be launching a VOD, Online and press campaign to showcase the kick-ass action scenes. Early press reactions have been very positive, Martial artist and star, Scott Adkins has supported the release completing key print and online interviews including a cover interview for Martial Arts Illustrated. We've also been able to engage his loyal fanbase through his personal fansite and Facebook page which has boosted awareness of the release even further. And with plenty more activity still to drop, this campaign is just gathering momentum!"
"Despite only being in operation since September, PIPCU has already arrested over 18 people, ranging from individuals alleged to be selling pirated Microsoft software, counterfeit DVDs and devices to illegally broadcast Premier League football matches. There is evidence that successes such as these are acting as a deterrent to future crime."
Government minister Lord Younger on the City of London police's IP crime unit PIPCU…
International successes were the flavour of the day in the UK on the weekend before Easter, with Irish outing Calvary boasting the weekend's highest screen average and also Ireland's third biggest opening of the year on its way to £571,000, while The Raid 2, with £454,150, is the year's biggest foreign language opener. Highest new entry of the week was The Quiet Ones, with £681,305.
Biggest sequel news of the week, treated with more derision in the UK than the US, was that Chris Columbus is working on a sequel to Mrs Doubtfire, penned by Elf's David Berenbaum. Cue much muttering and not very funny comments from film writers everywhere…
And the other biggest thing preoccupying film writers this week? The fact that if they want to see an X-Men: Days If Future Past clip at the end of The Amazing Spider0Man 2 they'll have to pay to see it. The segment wasn't aired during press screenings and it was only mentioned when the latter came out at cinemas in the UK. Seems as if it was part of contractual wrangling between the two respective studios Fox and Sony over director Marc Webb
We were raving about Honour last week (an excellent homegrown affair starring Paddy Considine, and the company behind it, Pinewood Pictures, has just launched its new website, put together by our pals at What Is Bobo. You can see it here…
http://pinewoodpictures.com/
This week's red band trailer…
"It's nothing like the book." OR "It looks just like the book."
Phillip Seymour Hoffman's final outing…
To subscribe to The Raygun newsletter, please email
info@theraygun.co.uk
with subscribe in the subject matter
To unsubscribe, email
info@theraygun.co.uk
with unsubscribe in the subject
For editorial or advertising queries, contact
tim@theraygun.co.uk