We are making the next big step from a small school to a professional dojo, and for that we partnered up with Studio 25, the iconic dance, arts and performance studio in Church Street, Northern Quarter. We are looking forward to the new schedule, with many exciting news and training on every day of the week, so everybody finds a space and time to come and train with us - and that includes shift workers. The general concept stays the same (see the link here), and the weekly schedule grows into this (also attached to this mail).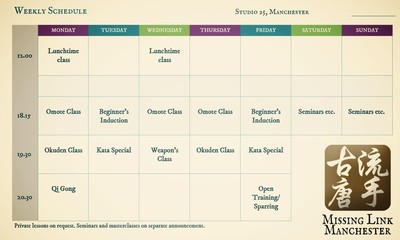 The Omote Cycle is renewed, we are now starting the Yellow Cycle until February. The Okuden classes have now two times every week, with a weapon's special on Wednesday evening. For those wo asked, there is a Kata Special and an Open Class for sparring and other things you want to work on in peace. 
Please find the Kata Special schedule and the Okuden topics attached to this eMail. It is a LOT of information, but it won't be that bad in every single newsletter, promised.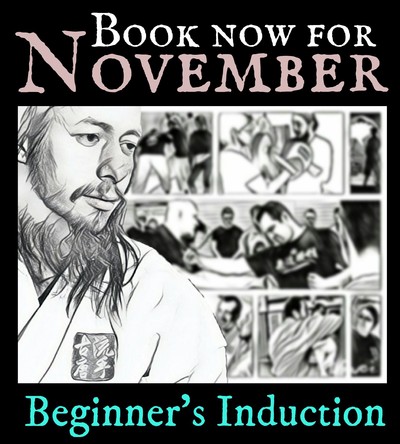 If you know people who always wanted to start Karate - or martial arts in general - send them here: Beginner's Induction. Let's find amazing new people for our school!