This Week at the Richmond Memorial Library                                                 September 19, 2022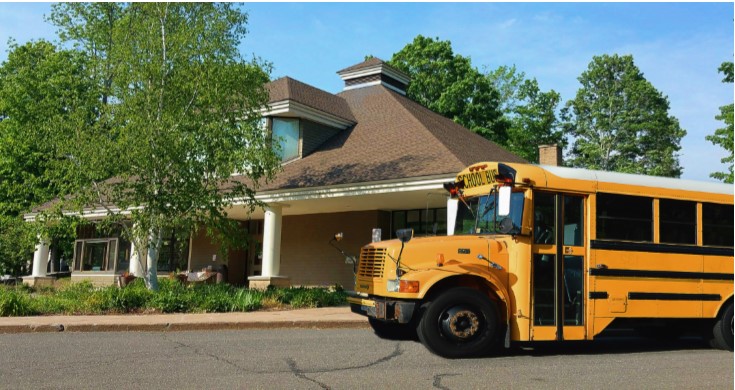 Here 4 You Little Free Library
We partnered with AHM Youth Services to bring a Here 4 You Little Free Library to our community. This little library -- located right here at the Richmond Memorial Library -- will house books and resource materials supporting mental health for people of all ages (children, teens, and adults). The Here 4 You Little Free Library was made possible through a grant obtained by AHM Youth Services and will be stocked, maintained, and restocked by AHM. The goal of this little free library is for community members to have a location where they can access materials free from judgement, stigma, or fees. We invite our community members to check it out!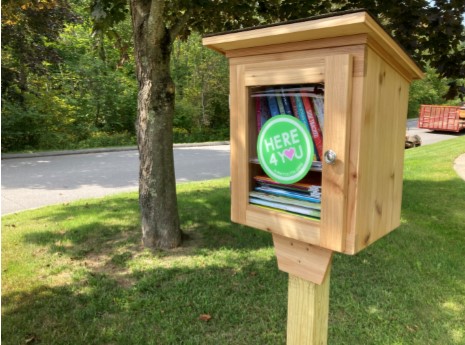 September is Library Card Sign Up Month
September is Library Card Sign Up Month! Did you know that your Richmond Memorial Library card has an expiration date? The reason for this expiration date is so that staff can verify a patron's contact information, something that is required by state statute. If you haven't used your library card in a while, come stop by and staff will make sure your information is up-to-date.

Do you know someone who lives in Marlborough and doesn't have a library card? If they register for a library card this month, they will be able to get a free sugar pumpkin grow kit (while supplies last). Why would someone want a library card? Well, there are lots of reasons! Not only does a Richmond Memorial Library card give someone access to free books, movies, and music, but we have some pretty fun new collections as well, including yard games, sensory bins, white noise machines, nature explorer backpacks, a telescope ... and more!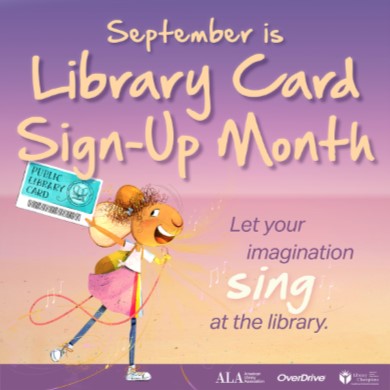 End of Summer Reading Survey
The Connecticut State Library has asked all libraries that participate in summer reading programs to ask their library patrons to fill out a brief survey and return to their respective library by Friday, September 30. The surveys can be filled out by anyone who participated in summer reading programming, including children and teens as well as adults. Both our library and the Connecticut State Library will use the results of these surveys to better understand what (if any) library programming and summer reading activities need to be improved and to help us prepare for next year's summer reading programming.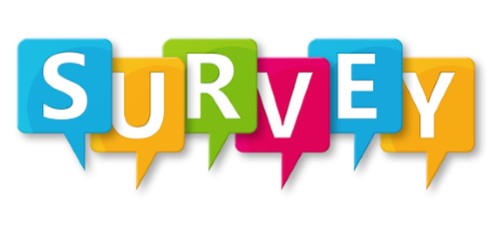 Personal Care Product Donation Drive for Marlborough Food Bank
The Richmond Memorial Library is partnering with the Marlborough Food Bank for a Personal Care Product Drive. Items that are desperately needed include: Laundry detergent, deodorant, feminine hygiene products, razors and shaving cream/gel, toothbrushes and toothpaste, and bodywash. Please leave donation items in the collection box inside the library during regular open hours.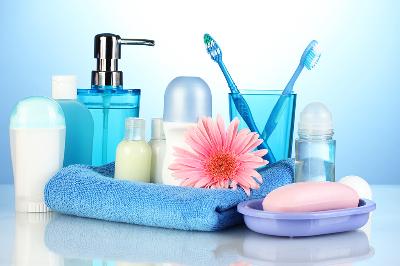 The Friends of the Richmond Memorial Library are now accepting book, movie, and music donations for an upcoming Book Sale fundraiser, to be held on Saturday, October 1. All items must be in good, saleable condition (no moldly items). We will not accept textbooks, magazines, condensed books, or VHS tapes. Please bring donations into the library during regular open hours. Do not leave items outside of the library. Donations will be accepted until Saturday, September 24.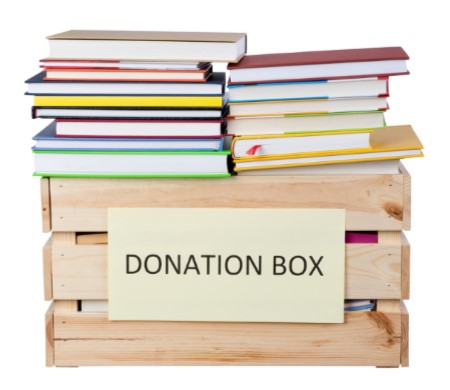 Outdoor/Indoor Projector and Screen
Perfect for the summer: We have added an Outdoor/Indoor Projector and Screen to our Library of Things (collections of nontraditional library materials), purchased with funding provided to us in the form of generous donations we have received over the past year. The fine print: The Outdoor/Indoor Projector and Screen can only be checked out by a Marlborough resident 18 years of age or older. Anyone checking out the Outdoor/Indoor Projector and Screen must have had their library card at least 6 months (so if you don't have one yet, now's the time to register for a library card!). The projector and screen check out together for a one week loan period. There is a $5 a day late fee with full replacement costs charged at 3 weeks overdue.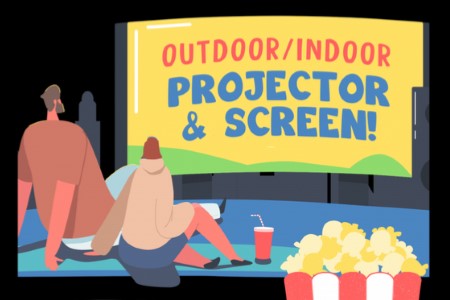 Join Ms. Nessa for stories, songs, and a hands-on activity at the pavilion at Blish Park on Fridays, September 16 and 30 at 10:30 am. All ages welcome. Registration is not required.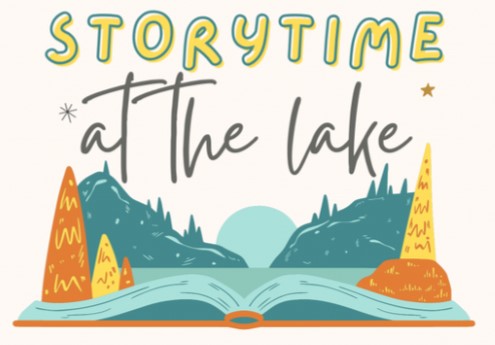 STEM Saturday: Observe the Moon
Drop into the library on Saturday, October 1, between the hours of 10am and 1pm for some STEM-themed fun! Saturday, October 1, is International Observe the Moon Night and we're going to have some hands-on activities that celebrate the moon!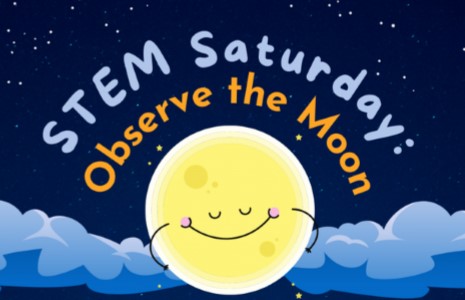 New Day of the Week for Babytime
Join Ms. Nessa for a baby-centered storytime with songs, rhymes, lap bounces, and a story! For children ages 0-18 months and their caregivers. Babytime will be held on Monday mornings this fall at 10:30 am, beginning on September 12. Additional dates will include: September 19 and 26, October 3, (no class on 10), 17, 24, and 31. Registration is recommended but drop-ins are welcome if space allows. The program will be outdoors unless weather requires it to move inside.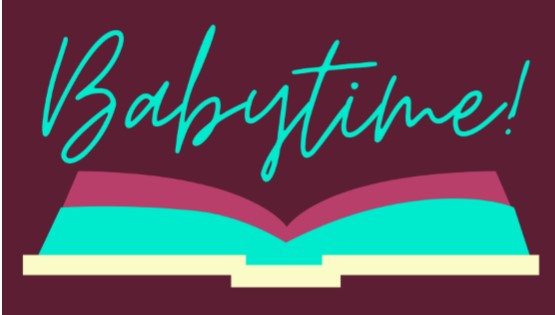 Join Ms. Nessa for a storytime series especially for 2-year-olds! Songs, stories, and hands-on-learning. For children 18-36 months and their caregivers on Tuesdays from September 6 through December 20. Email richmondprograms@gmail.com or call 860-295-6210 to register.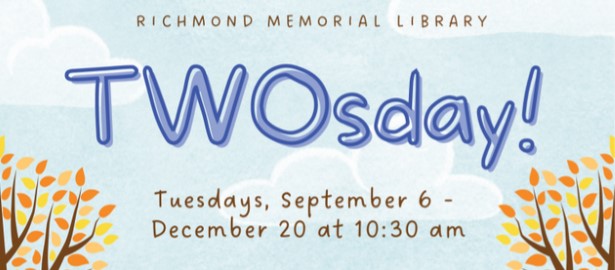 Fall Storytime with Miss Nancy
Children ages 3-5 can join one of Ms. Nancy's Fall Storytime sessions on Wednesdays at 10 am. Session 1 includes the following dates: September 14, 21, 28 and October 5 and 12. Session 2 includes the following dates: October 26, November 2, 9, 16, 30, and December 7. Ms. Nancy's storytime will be held indoors in the Storytime Room. Registration is required. Email richmondprograms@gmail.com or call 860-295-6210.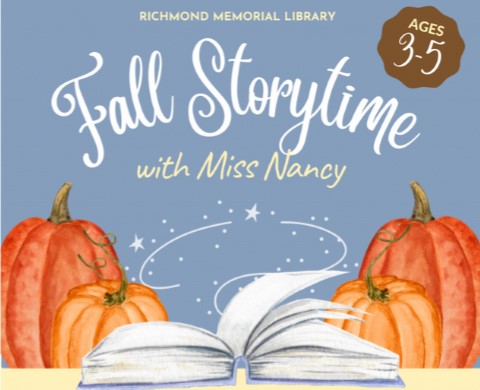 Happening Today! Monday, September 19, is National Talk Like A Pirate Day! Join us at 4 pm for a special pirate-themed program. Pirate costumes are welcome but not required. Participants will receive an eye patch and a pirate hat. Registration is required. Email richmondprograms@gmail.com or call 860-295-6210. The program will be held outside, weather pending.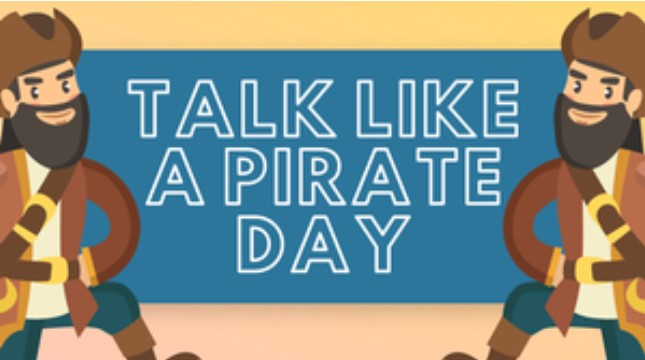 Do you like building with LEGOs? Join us for creative and STEM-based challenges involving LEGOs! For children ages 5 and up. LEGO Club will meet every other Tuesday at 4 pm: September 6, September 20, October 4, October 18, November 1, November 15, November 29, and December 13.
Creative kids unite as you learn new techniques and project ideas. Bring your imaginations! Our Kids Crafting Club meets every other Tuesday at 4 pm, beginning on September 13. Future dates include: September 27, October 11 and 25, November 8 and 22, and December 6 and 20. Registration is required. Email richmondprograms@gmail.com or call 860-295-6210.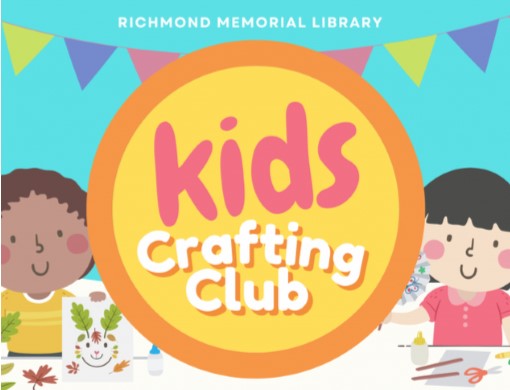 Food Explorers: Chopped! Energy Bites
Join Food Explorers' "Chopped!" edition on Wednesday, September 21, at 4 pm and test your creativity in the kitchen. You'll be split into teams to design your own energy ball recipe. Choose from a variety of ingredients and taste test both teams' creations to see whose is the tastiest! This program is nut free. Registration is required. Email richmondprograms@gmail.com or call 860-295-6210. Recommended for ages 5 and up. This program will be held in the upstairs meeting room.***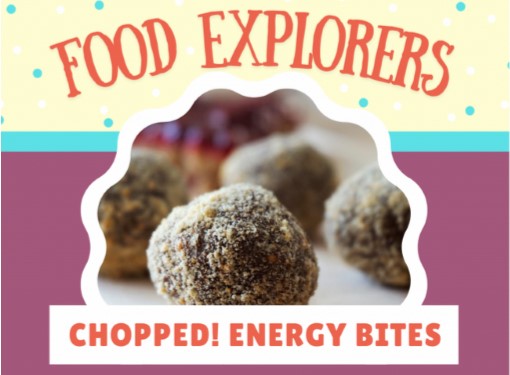 Teens! There's a mystery in the YA department. Can you solve it? Find and interpret the clues to answer questions and solve the mystery. Turn in your guesses by the end of the month. Correct answers will be entered into a prize drawing. New mystery each month, September-December.

Teens, love to read? Join us for an informal book chat designed especially for teens. We'll meet once a month just to share our current favorites and to learn about new options. No required reading. This program will be a hybrid, in person and on Zoom. Registration is required if you need the Zoom link. The first program in this series is Friday, September 23, at 4 pm.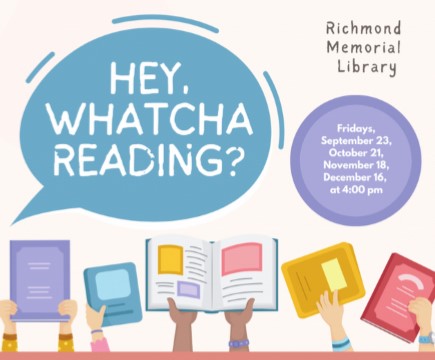 We're going back in time and breaking out the Super Nintendo, PSOne, XBox360 and more for some old school gaming! Challenge your friends and try out some classics. This program meets once a month, on Fridays at 4 pm. Dates include: September 9, October 14, November 4, and December 2. Recommended for ages 12-18. Registration is recommended. Email richmondprograms@gmail.com or call 860-295-6210.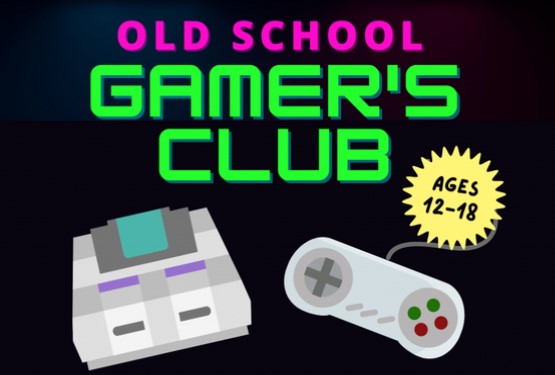 Upcoming Adult Programs...
The Richmond Memorial Library building is now open Mondays through Thursdays from 10 AM to 8 PM, Fridays 10 AM to 6 PM, and Summer Saturdays, 10 AM to 1 PM.  Curbside pickup services are also available during these times.

We have started to and will continue to host virtual programs for all age groups. Additional information will be found on our website and social media pages, including video tutorials on how to access the virtual formats these programs will be offered in. To register for one of these programs, email the library at richmondprograms@gmail.com.


Tuesday, September 20 at 6:30 pm, Pretzel Dessert Bombs: Learn how to make pretzel dough and make a batch of 12 pretzel dessert bombs with various fillings like cinnamon apple, chocolate, cinnamon sugar, s'mores, and jelly. Take a bite and experience an explosion of tantalizing treats! This virtual program, held on Zoom, is for adults and teens. Registration is required. Email richmondprograms@gmail.com for the Zoom link and a list of supplies you will need to have on hand.

Tuesday, October 4 at 11 am or 6:30 pm, Medicare Updates, Changes, and Benefits for 2022: Mark Macrina will share the latest updates to Medicare and how they might impact you. Learn the difference between Original Medicare, Medicare Supplements, Medicare Advantage and Prescription Drug Plans. The state assistance qualifications for the Medicare Savings Program will be covered and who fits into which tier. We'll also review how the Part D coverage gap or doughnut hole works and how the Insulin Saving Program can impact your annual drug cost. This is an in person program and registration is required (a lack of registered participants will cancel the program). Email richmondprograms@gmail.com or call 860-295-6210. When registering, please specify which time you will be attending.




***Accessibility at RML: The library does not have an elevator. If you need full accommodation, please contact Library Director Aubrey Muscaro at 860-295-6210 or amuscaro@richmondlibrary.info prior to the event (one week preferred) so we can find an alternate space. The meeting room is located on the second floor.

Please call the library at 860-295-6210 or email us at richmondprograms@gmail.com.