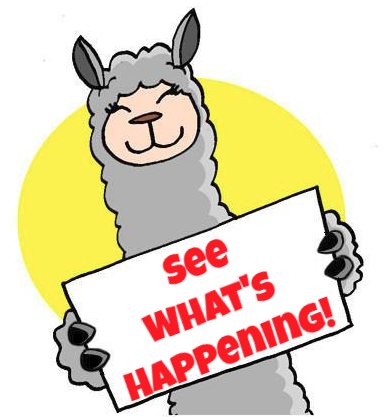 * A lot of new products for your store
* Help us launch a new line of alpaca blankets
* What's selling Right Now
* Order alpaca sport vests NOW for the fall
* The benefits of going LARGE
I really love the design! Beautiful construction, well done seams especially. I appreciate the length past the waist, and the "turtleneck" cut. Love the alpaca zipper pull and the quality zipper. Love the zipper colors, giving a pop of color to the jacket! - Anne G.
I got the vest, it is awesome!!!! I just think that was a stroke of genius.
- Meyla J.
I like the new Vests…they are so trendy.  I call them "Puffies"   - Bonnie B. 
Order the new stock of the American Grown and
made 

"VPac" ALPACA filled thermal quilted vest!
The window for the next production round
of VPac vests ends in a few days.
Order custom size/color combos for fall arrival.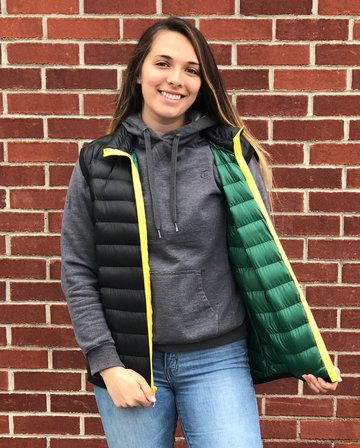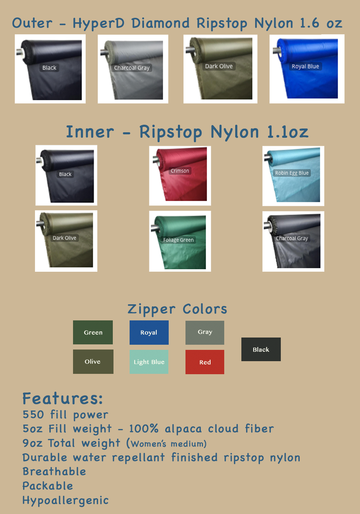 Runs typically take 6 weeks.
Choice Alpaca Products is delighted to partner with Paca Performance Gear as the distributor of this attractive new alpaca product made
from YOUR contributed fiber through the
FiberCall
!
"VPac" is a play on vicugna pacos, the scientific name for alpaca :)
Key features of the VPac Vest:
10% warmer and 30% lighter than wool or synthetics
Sustainable eco-friendly 100% alpaca insulation
Designed, grown and manufactured in the USA!
Support American Alpaca - Offer the VPac in your store!
Grown and Made in the USA!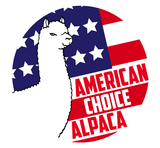 The Vpac is the newest entry in the 
American Choice Alpaca line.