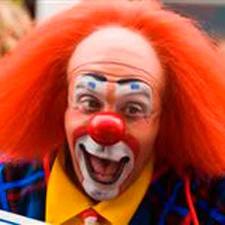 Stark Contrast Indeed
Last week State GOP Chairman Matt Pinnell sent out a blog posting labeled "Stark Contrast" in which he showed Obama undermining the rationale for his re election. Pinnell calls it a lesson of a failed leader, one that can't work with opposing sides to come to workable solutions and castigates Obama for wanting another term. He then goes on to state that if Obama can't deliver change, then why should anyone vote for him?
Well Matt, were you looking in a mirror when you wrote that? Haven't you also failed massively as state GOP chairman? No need to go through the list, our readers are well aware of the shortcomings of the GOP in 2011 and 2012 under your leadership. Why should anyone support you in 2013 for another term as state GOP chairman?
Pinnell goes on to praise Romney for working with the Democrats in Massachusetts to pursue Republican Party Platform values like balancing budgets and cutting taxes, but Matt has continually demonized Democrats in Oklahoma even when they were the ones that had allied with the conservative Republicans to prevent Obama Care Health Insurance Exchanges, to prevent the passing of billions in new bonded debt for state taxpayers, and in supporting Open Carry for Oklahomans to restore our 2nd Amendment rights.
Romney might have delivered change when faced with an 85% Democratic legislator but Matt Pinnell couldn't do squat with a House and Senate that is what, 65% to 70% Republican?
Pinnell stated that Obama lead as a Chicago politican and Romney lead as a statesman. And who did you lead like Matt? Bobo the Clown?
Matt, it is past time for you to resign from the Republican Party. As much as it pains me to admit, Gary Jones wasn't much worse than you are. Yeah, last week we beat on you and you delivered a check to the Dave Bell Senate race and offered some help. But we had to beat it out of you, didn't we?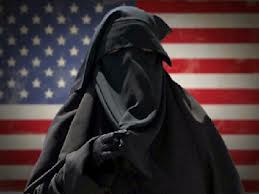 ALAC In Action in Kansas
The Kansas conservatives are doing well up north these days. They passed an ALAC bill last year and state judges are using it to uphold American law over the use of Sharia law. ALAC stands for American Law for American Courts. The twist on this case is that a Muslim man is using the ALAC law to protect his assets in a divorce from a Muslim woman! The victory allowed the Muslim man to evade a nearly $700,000 judgment that he would have owed had Sharia law been followed.
This just shows you that the law is a good idea for everyone in the state. The case shows how it is nearly impossible for a district judge to interpret what another culture and legal system has written, even as simply as getting an accurate translation of what the foreign law actually stated.
The story is an interesting read and well worth looking at. Click here to read the story.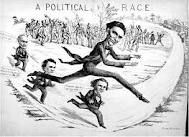 Senate District 15 Race
The race for an open seat in Senate District 15 down in Cleveland County is beginning to heat up. This seat covers a good portion of Cleveland County and a small part of Oklahoma County. You can see the District Map here.District Map here.
This will be the first of a two part series covering both candidates in the race for that seat.
We'll begin with the Republican candidate, Mr. Rob Standridge. By most standards, Mr. Standridge's work ethic would stand out. He was proud enough of his days as a paper delivery man to admit it in their resume. That resume includes him working as an E.M.T. while he was undecided about going to college. He also operated a landscaping company during that time, and kept that company while he was in college, only selling it when he graduated. His website is here.
On his web page we found a statement of particular interest to us. Under the Limited Government section he referred to a statement by James Madison who considered the necessity of government a misfortune. With a statement like that, I have to ask myself, why don't more Republicans think like that? On other issues, he pretty much follows the party platform.
Next we looked at his campaign finances. As Mr. Standridge has never held office before, all we could find was his financial records. What is disturbing is the fact that the GOP has only contributed $250.00 to his campaign. The uncoded portion of the report indicates contributions from private donors. That by far exceeds the donations of all other groups involved. Of those other groups involved, none of them are from the State Chamber of Commerce and none of them are unions..
We next poured over his expenditures, contribution list, contribution list from committees and last minute contribution list. The only item we found was a missing report, but it was covered with the filling of what is known as a C3R, or Statement of Inactivity from Jan. 01, 2011 through March 31, 2011. His financials are squeaky clean.
If this man works as hard in the Senate as he has in his personal life, then the State of Oklahoma cannot go wrong by having him take his place in the State House. The only question would be, will the rest of the Senate corrupt him?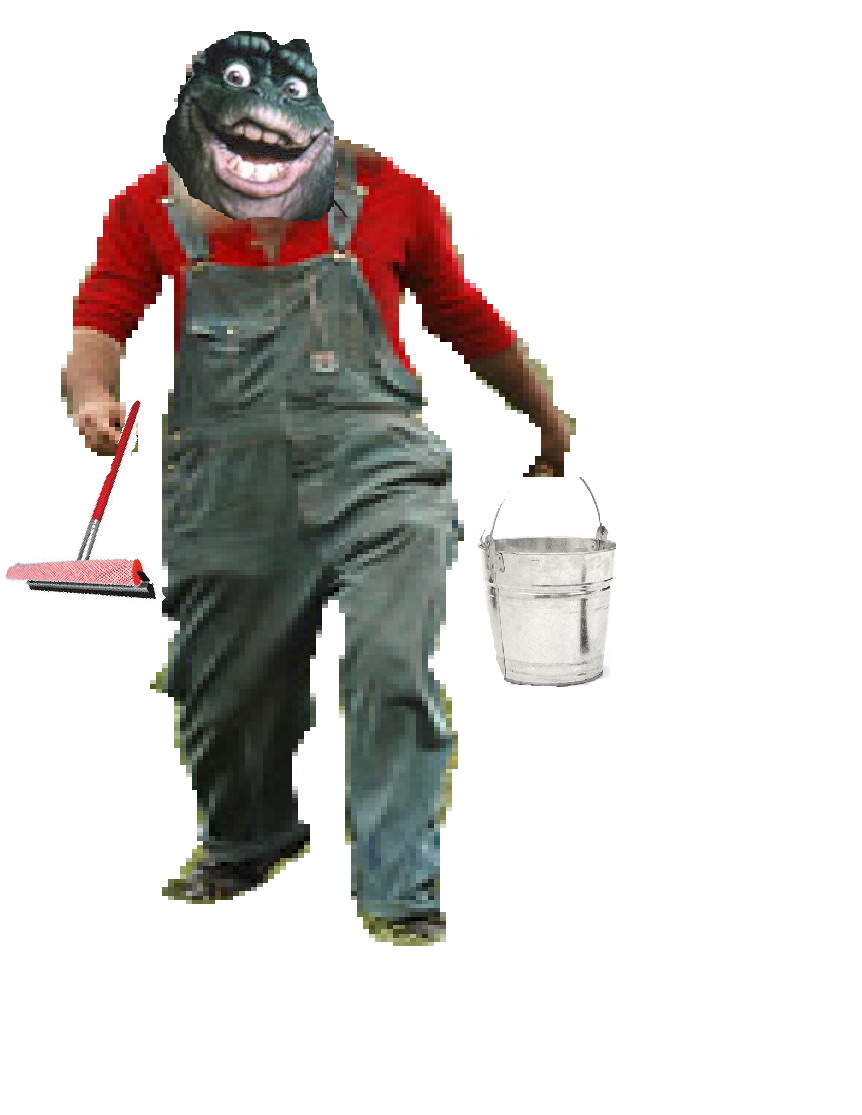 Charleysaurus Has a Thought
Charleysaurus was on the job that fateful day when the asteroid hit Earth and begun the extinction of the dinosaurs. He was washing some 4' x 8' aluminum frame store front windows and a little miffed at the shop owner for not calling him earlier before the windows got so dirty. (Yes silly, dinosaurs had aluminum window frames, squeegees and overalls, otherwise we couldn't write about Charleysaurus). He saw a flash of light on the horizon and felt the ground shudder long before he heard the impact; the asteroid had collided with earth nearly a quarter of the globe away.
Puzzled was the best description of how Charleysaurus felt, his walnut sized brain simply didn't have the processing power to host a full emotional response like worry but something in Charleysaurus's hard wired instincts made him uneasy. He watched the clouds boiling up on the horizon as the blast wave swept dust and debri high into the stratosphere and watched the darkness coming closer and closer. He saw the new creatures, the one that were called mammals scurrying past, away from the approaching storm and again a sense of unease settled over his being.
But Charleysaurus just shrugged, dipped his squeegee into his bucket, and did a final pass over the window not understanding that not long after his customer paid him the window would need washing once again as the dust and debri reached the storefront. Charlie was doomed to extinction because of his hardwired instincts. He just couldn't deal with the coming environment, things were just too different for Charleysaurus to accept.
We have lots of fun with old Charley mainly because he is such a pompus cuss but last week Charlie Meadows with OKPAC put out an email that actually gave us hope that he was learning or at least beginning to question his tactics. His article had a review of an Oklahoman editorial some time back, one where the Sooner Tea Party was mentioned. Here is the relevant part of Charlie's article where he dissected the Oklahoma editorial , with the editorial in red type and Charlie's comments in blue type:
McBride's runoff opponent was backed by the Sooner Tea Party, a
splinter group that (unlike the national tea party movement) tends to
view individuals' business success as suspect or worse.
(The Sooner Tea Party probably attaches itself to candidates in many
cases without being asked and since they are a splinter group, why
even bring them up? They are ineffective and more likely to be the
kiss of death for a candidate rather than a help. I have no use for
the Sooner Tea Party or its leader Al Gerhart, but I will say this, Al
is a hard working small businessman that I have never known to be
against business success as long as those achieving success did so
according to the principles of the free market and did not break the
law to achieve their success).
Charlie doesn't quite get what it is that we do and why it is so effective. Yes we pick who we endorse, it would be kind of dumb to let them pick us, the idea is to find candidates that reflect our values and show a clear difference from the RINO incumbent. But the key to understanding Charlie's confusion is that question mark, "why bring them up?".
They bring us up because we matter Charlie, so they can demonize us to try to slow us down or blunt our effectiveness. No one bothers to be concerned with an opponent that is no threat, you simply ignore them. The Oklahoman is quite content to ignore OKCPAC, they have for years, even more so now as they see us as the main threat to their corporate welfare schemes. Remember what the State Chamber wrote back in 2011? That the Tea Party was their main adversary over the unions and the lawyers.
They are doing exactly what we reported several months back after one of our moles reported back on one of their strategy meetings; labeling any opponent as "anti business". Did they bother to label OCPAC as anti business? No and here is why they won't.
The State Chamber and the Oklahoman are content to leave OCPAC alone because what you guys do doesn't harm them. Interviewing candidates and giving them a few hundred dollars hardly competes with their candidates who amass war chests of hundreds of thousands of dollars. Nor can OCPAC compete with the big businesses that can hand out $5,000 maximum donations like they were bubble gum. But what you do effectively is to soak up a lot of upset citizens and basically immobilize them into inaction. You give them something to do, come to lunch and listen to some politicians or outside speakers, then go home and waste the rest of the week because by golly, you did something.
On the rare occasion you do raise a concern you usually wind up apologizing for the RINOs like you did with Sykes and the rest. We all remember when you endorsed the Obama Care Health Insurance Exchanges because one of your pet politicians was supporting it. We slapped the piss out of you over that and even OKSAFE kicked your rinse bucket over until you backed off your endorsement of the Obama Care policy. The State Chamber and the Oklahoman would be fools to attack what you are doing, it is far too useful for their goals.
But thank you for the kind words about me personally. I do respect and support anyone that works for their wealth, who earns it through honest commerce or toil. This isn't about class warfare or being anti business, that is just the State Chamber's marketing strategy.
We stopped Obama Care last session Charlie and everyone knows it. We did it while I was taking a few months off to lead the Ron Paul campaign so it was done with one hand tied behind our back, all I did was write one very short email to the Senate. Another email at the end of session helped stop Governor Fallin's billions in new bond debt for Oklahoma taxpayers. We helped defeat Guy Liebman and helped put Bridenstine over the top in Tulsa.
Ineffective Charlie? When we can raise and spend more per year reaching the voters through our newspaper than you collect in dues and donations? When we helped emasculate a sitting House Speaker after he attacked conservatives? When we instigated the grand jury investigation of a sitting District Attorney and saw him return thousands of dollars in improper campaign donations and saw four court cases involving crooked lawyers get settled after four, even five years? Do you even comprehend that when you clean up corruption they all notice even if it is across the state or at the local level?
Charlie, the good news is that you are now seeing the inconsistencies, it won't be long before you realize that you can't force change talking to politicians, you force change by talking to their voters.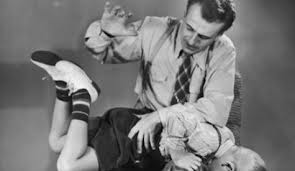 Put your legs down Matt or I'll smack them instead
Update on the Refusal of the GOP
to Support Republican Candidates
There is some good news to support.

The Oklahoma Republican Party gave Dave Bell $1,000 last week, after it was beat out of them of course.

Pinnell promised mailouts and phone calls as well as precinct walkers, let's see if he will deliver.
David Tackett managed to get some funds from the House PAC but his Democratic opponent has put out literature featuring Governor Mary Fallin on the front, implying her endorsement. Tackett's campaign asked the Governor to either admit or deny the endorsement but was met with silence. State Representative Mike Reynolds joined in the fray with the following email:
Governor Fallin,
Were you aware that DEMOCRAT Representative Wade Rousselot is using your picture in his campaign mailings? Rousselot has consistently voted against issues that are important to Republicans in the state of Oklahoma including Pro-life, 2nd amendment and fiscal matters.
Would you please ask him to cease this activity immediately, and immediately endorse the Republican Candidate for this important election? I am sure you would agree with me that if he wants to use Republicans to promote his campaign he should change parties and become one. Even better he should vote like a republican.
Thank you for your assistance in this important matter. I look forward to your response.
Respectfully,
Representative Mike Reynolds
Keep in mind that Rousselot is a pro abortion liberal that voted for Shariah law to be accepted here in Oklahoma and is against Open Carry.
The Tackett campaign is asking voters to contact Governor Fallin's political director Denise Northrup

at denisenorthrup@cox.net

and ask if Governor Fallin is actually endorsing the Democrat over a fellow Republican.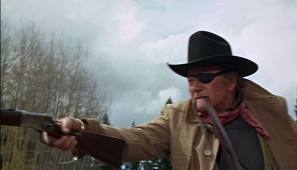 So You Think You Can Scare the Tea Party?
Update on Previous Story:
A Model Citizen Helping Others?
An Attempt to Influence the Jury Pool in a Federal Indictment?
Or the Muslim Brotherhood Burrowing Deep Into Oklahoma Law Enforcement?
We ran a story on September 9th outlining a major security breach that Oklahoma County Sheriff John Whetsel had caused when he is alleged to have allowed a wealthy dentist to "pay for play" through massive donations to the sheriff department.
The story centered on allegations of Eli Tanios Jarjoura, a wealthy dentist of Lebanese or Syrian descent who comes from a Beirut Lebanon family. What caused the suspicion was a reported massive increase in personal wealth, unusual access to law enforcement data, massive donations to the sheriff department, allegations of flight training not followed up by obtaining a pilot's license, and his access to a very, very, advanced communication system that sheriff department insiders claim can access Homeland Security and FBI warnings and updates.
Mr. Jarjoura also had allegations of irregularities concerning his acceptance into a CLEET law enforcement training program as a felony arrest was still on his record at the time he was accepted into CLEET. The 1994 arrest information comes from the OSCN network and contains numerous entries documenting the alleged arrest and the process until the case was dismissed with costs. In 2009 Mr. Jarjoura had hired a law firm to expunge the arrest record and was successful, but some sources are claiming that there appear to be ill regularities in the expungement that cause them to wonder if the expungement was completed.
Regardless, the final expungement document was filed in April according to the OSCN network website document and Jarjoura was allegedly accepted to CLEET in March so any sort of competent background check should have revealed the felony arrest, especially if it was still up on the OSCN as of early this month.

Was the case sealed?

We think it might have been but that doesn't excuse the failure to find the previous arrest record and delay CLEET participation until the problem had been solved.

I would like to know who did the actual background check on Mr. Jarjoura and if it was the Oklahoma Sheriffs office that had a vested interest in pleasing the wealthy donor.
Mr. Jarjoura is also facing a federal civil indictment for Medicad fraud according to federal case number number CV-00025-L filed in the Western District of Oklahoma. The case covers covers eleven dentists or professional corporations that are either partners involved in Bright Smiles dental company or closely tied with them and the court case alleges $15,000,000.00 in Medicare fraud at seven locations of the Bright Smiles dental company. The federal government is alleging that Mr. Jarjoura and his associates offered illegal inducements for Medicade/Sooner Care patients in the form of free transportation and 7 11 gas cards.
The Federal civil indictment also references a case where they seem to be alleging that unnecessary dental work was done on baby teeth including root canals and capping five teeth for a total cost billed to taxpayers of $3498.00.
In the original story we asked a lot of questions, what was this man's real nationality, was he Muslim, did he have any ties to any other Middle Eastern men other than the ones listed in the federal civil court case, why was he spending so much money gaining access to law enforcement? We even suggested that he might be a Lebanese Christian but wondered if he had any family still in Lebanon that might be subject to pressure from Muslim extremists. Well, we learned the answers to some of those questions this week after an Oklahoman reporter contacted us.
The reporter seems to be just now developing the story but we talked of several inconsistencies between the documentation and Mr. Jarjoura's claims. He claims to be Christian, of Lebanese descent, although genealogy resources reported that the surname was Syrian. Perhaps it is but the family moved to Lebanon years ago, we don't know. Mr. Jarjoura is allegedly denying the 1994 arrest and the accompanying expungement but the reporter had found a copy of one of the expungement orders online but couldn't track down the actual court records and might not if they have been sealed. Our sources found the original info on the OSCN, Oklahoma State Courts Network but the info was removed shortly after they inquired about the case. The screen shot was captured and it seems to be valid and the disappearance of the info confirms that it was a loose end that embarrassed the court system. Mr. Jarjoura also denies that the federal government has him under civil indictment despite the public court records showing otherwise.
But it didn't stop there, Mr. Jarjoura hired a law firm to send the Sooner Tea Party a threatening letter asking for the removal of our story, an apology, and for the removal of blog article that looked into our article and confirmed much of it and even added more information to the story. The author of the blog must have received a lawsuit threat as well as they have removed their story.
We did take another look at our original story and found one mistake that we own Mr. Jarjoura an apology for, we listed the federal document type correctly, it was a CV which is a Civil court case but we made a mistake later in the article and wrote that he was facing a criminal indictment. The confusion occurred based upon the statue used in the federal civil case where they relied upon the Oklahoma Medicaid False Claims Act, a so called Lincoln Law or Qui Tam action. The statute we researched was general Medicaid fraud, Section 56- 1006 in the Oklahoma Statutes where anything over $2,500 was a felony punishable by up to three years in jail.
§56-1006. Medicaid fraud - Penalties.
A. Any person found to have committed any violation of paragraphs 1 through 6 of subsection A of Section 1005 of this title shall be deemed guilty of Medicaid fraud.
B. 1. Any person committing Medicaid fraud where the aggregate amount of payments illegally claimed or received is Two Thousand Five Hundred Dollars ($2,500.00) or more shall be guilty of a felony, and upon conviction thereof shall pay a fine of not more than three times the amount of payments illegally claimed or received or Ten Thousand Dollars ($10,000.00) whichever is greater, or be imprisoned for not more than three (3) years, or both such fine and imprisonment.
We do apologize to Mr. Jarjoura for the mistake; he is indeed facing a federal civil indictment not a federal criminal indictment. We will also figure out how to modify the archived story and change the info from criminal to civil indictment although we might have to take the entire story down and replace it with a replacement story. Make no mistake about it though, we stand by our opinions in the story other than the one mistake and the questions that we asked as they were quite serious.
Mr. Jarjoura did threaten a libel suit against the Sooner Tea Party but that isn't likely given that he is facing the federal civil trial where they are this very month submitting witness lists. This case is very likely going to trial. Suing an organization that reaches tens of thousands of Oklahoma voters every week along with tens of thousands each month with the Oklahoma-Guardian would be legal suicide. Plus legal libel is a tough case to prove as actual malice must be intended and public figures like Mr. Jarjoura have even less protection.
We have morphed into a political newspaper and all newspapers are hungry for content.

His lawyer would face malpractice charges if he was foolish to advise a public fight with the Tea Party before a jury trial.
But if he did we would treat them no different from a crooked politician, blanket the areas where they live and work to tell all their neighbors, friends, and customers all the slimy details.

Any federal defendant with any sense would realize that would be their worst nightmare.
And late in the week we heard secondhand that Sheriff Whetsel was going to restrict Mr. Jarjoura'a access to the sensitive information and security updates. If he does that I'd invite him and Mr. Jarjoura for lunch, maybe a bacon, lettuce, and tomato sandwich. Or maybe a pizza with Canadian Bacon, ham, and sausage. He certainly would have removed a major concern if access to this dangerous technology is closely monitored.
And there is a free Sooner Tea Party tee shirt to the person that is first to send in the correct quote associated with the photo used at the start of the article. I think that quote says everything that needs said about Mr. Jarjoura's threatening letter from his lawyer.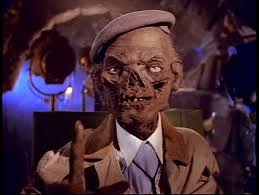 My goodness, Mike McCarville is the gift that just keeps on giving. Last week the McCarville Report published an attack on Al without looking into the person making the claims. Not smart Mike. I must say you are looking better in the photo above but I'm sure that dodderage is close at hand.
I did answer the rant at the source with a complete story of what actually went on between the grassroots and the National campaign but I think I'll answer the McCarville report attack with scanned business type card that the author of Mike's screed hands out along with her husband. You see Mike, this woman and her husband run a cult in NE Oklahoma that tells almost all other Christians that they are going to hell. I think the card tells the entire story or you can visit the website to read the reply.
If not, if the cult pickets your church one Sunday perhaps you can ask for more info.
Nice friends you have there Mike. You ought to recruit them for the State Chamber.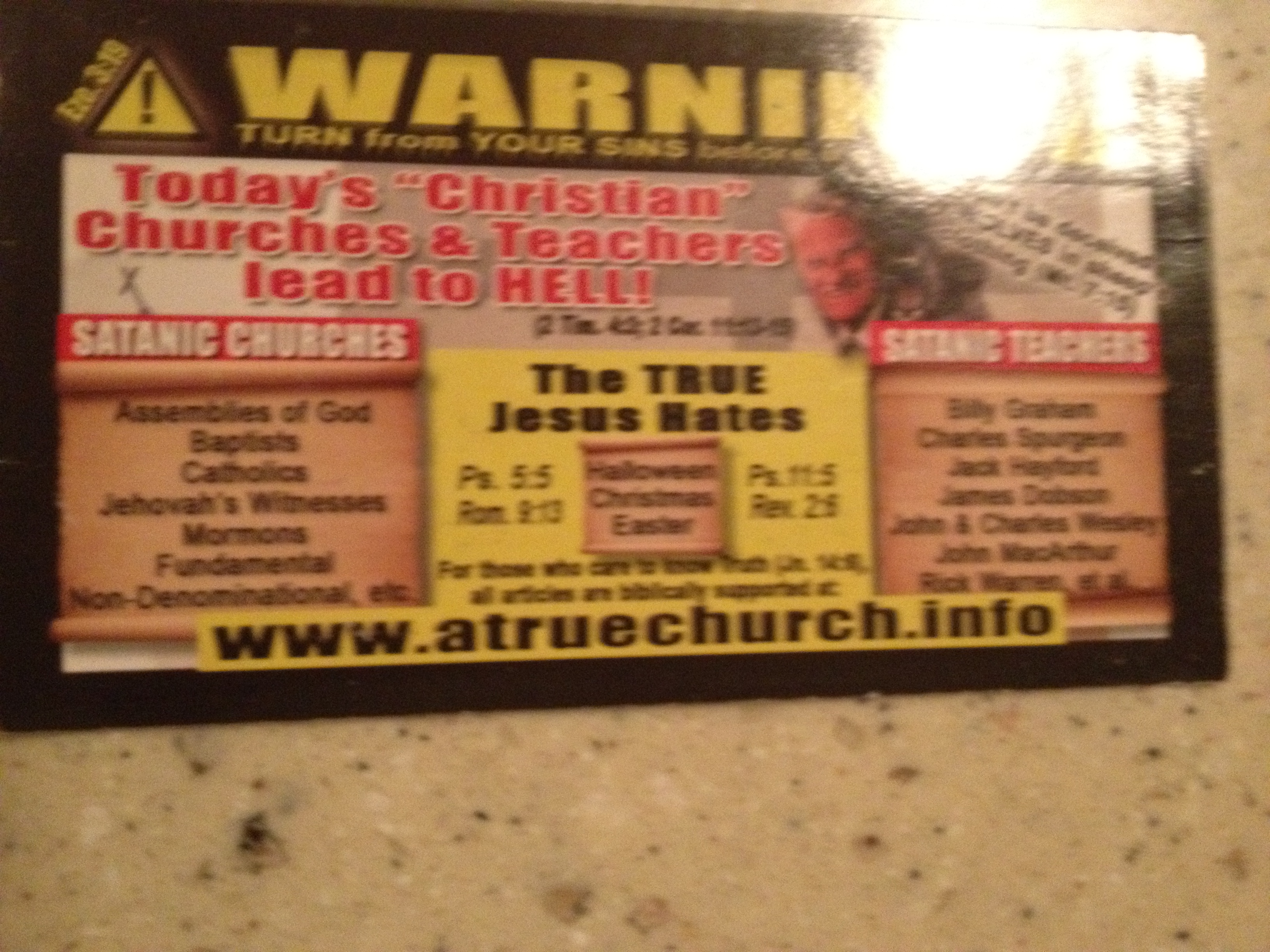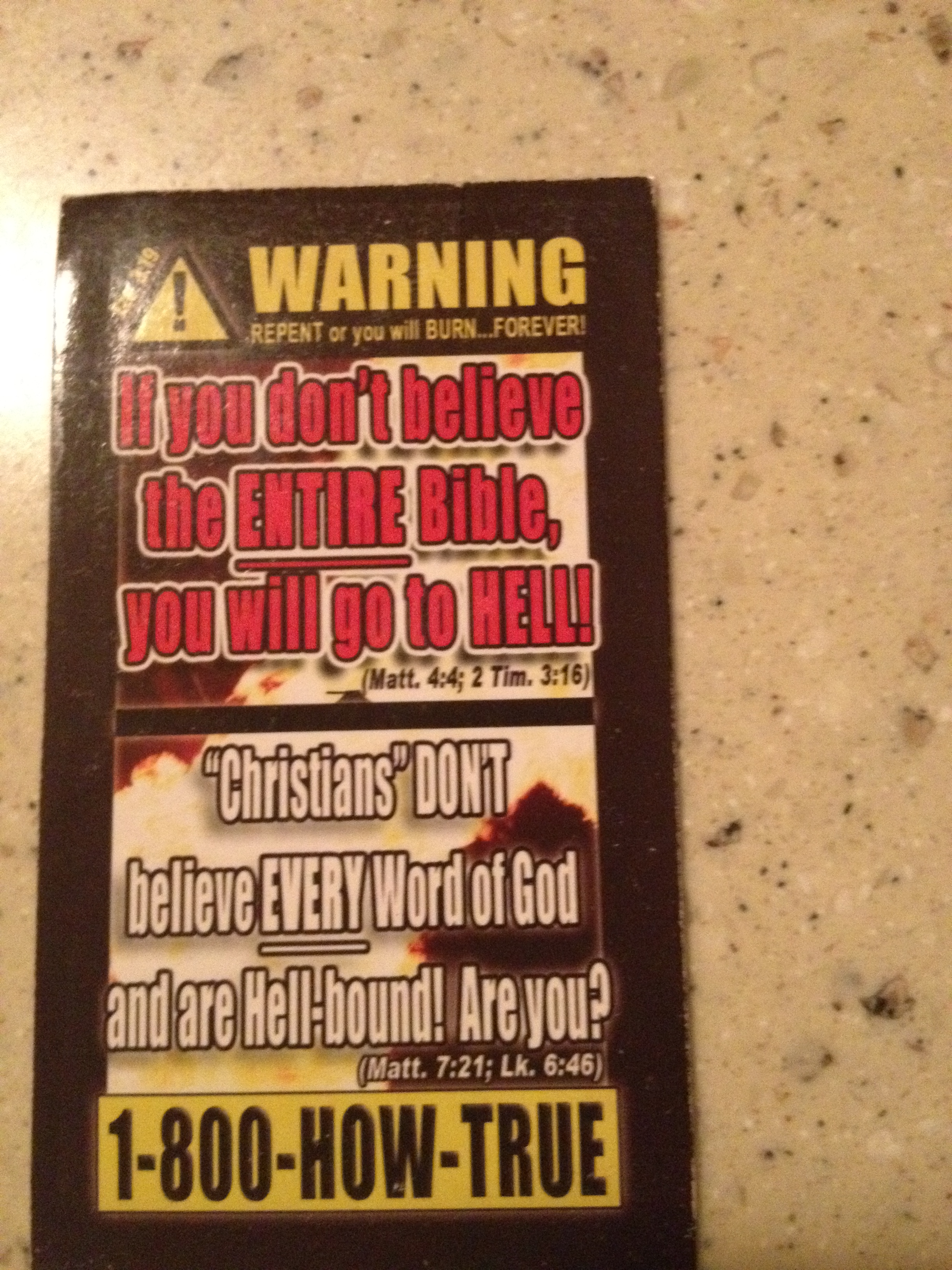 Here are all the House members in two
fifty member blocks of email addresses
. Use Bcc in your email address header and email fifty of them with one email yet they won't know who else got the email.
Rem
ember to strip the unsubscribe link before forwarding this newsletter to prevent someone from taking you off our list! Use our forward this email link at the top of the newsletter to prevent being accidently unsubscribed.
Money is always needed for printing costs, postage, sign materials, and robo call costs. We are tightfisted; we will spend your hard earned money wisely and frugally as we do our very best to clean up Oklahoma politicians so we can begin to clean up our country.
You can donate by sending a check to Sooner Tea party, 358 North Rockwell Ave, Oklahoma City, OK, 73127 or visit Soonerteaparty.org and use the Paypal donation button.