Greetings & Blessings to all,
The warmest of welcomes to the first edition of 2011 and a very belated Happy New Year! We hope it finds you and yours in good spirits, good health and good company. If this is your first issue, many thanks for joining us - and if you enjoy our musings and meanderings, please feel free to share them with your family and friends.
ED. NOTE: We are trying out a larger type size - is it too horsey? Let us know what you think.
Onwards...
The last time we wrote, the Silly Season was in full blooming madness. It's hard to grasp that it's all behind us - the crackers have been pulled, the decorations are all put away and another year has come and gone - one we should imagine many of us are glad to see the back of. That said, we do hope you and yours enjoyed a safe and merry time of it and here's hoping 2011 will be healthy, happy and prosperous for all of us.
On a serious note, we hope and pray that none of you were affected by the floods in Australia and the storms in Europe. Mother Nature has been extremely less than maternal in the last month or so, but we are praying that with the coming of St. Brigid's day on February 1, more benign weather is in store for us - after all it's also the first day of spring in the Celtic calendar.
Resolutions - In one year and out the other
Oscar Wilde once said
Good resolutions are simply checks that men draw on a bank where they have no account. We hope you are doing better than we are with your resolves - whatever they might be. One of Bridget's was to send out a newsletter twice a month. Well, that one's gone by the wayside for sure! How did we ever send one out every week? We did have a few legitimate distractions though; one was Bridget fighting off a flu bug (she's much better now!); we also had our family gift exchange later than usual; and last, but certainly not least is the Pub Quiz. Read more about that next:
B-List Pub Quiz
For the past year or so, we have been providing a quiz every Tuesday night for our son's bar. Ben is co-owner of the the B-List in Bellevue, KY. What was once a slow night has become a lot more lively with several teams competing every week. We know many of you are quiz enthusiasts and we're thinking of a way you could participate. It's easy enough if you live close by the bar, but what if you live thousands of miles away? Let us know if you might be interested and we'll try to work something out. Just send Bridget an email with Bar Quiz in the subject line
bhaggerty@irishcultureand customs.com
Annual Fund Drive
We are always reluctant to ask for help - especially in these tough economic times. But as in the past, all we are requesting is for every reader to send a dollar. If we get a 100% response, it will be more than enough to cover our yearly out of pocket costs to send the newsletter and maintain the web site. If you would like to make a donation, you can do so via PayPal
http://www.paypal.com
Our account is the following email address:
bhaggerty@irishcultureandcustoms.com
Or you can send a donation by mail to
Bridget & Russ Haggerty
5814 Blue Spruce La
Cincinnati OH 45224.
Any amount is welcome and all donations of $5.00 or more will receive this green satin ribbon book mark featuring a gold-tone metal shamrock charm.
As an added incentive, all donors' names will be put into a drawing to win an Irish CD or Irish related book. Ten names will be selected on St. Patrick's Day.
Many thanks in advance for your kindness,
Enough of the blather - on with the update
!
IN THIS ISSUE:
News: The County News for January will be sent on January 31.
From the Mailbag
Links
Quotes, Toasts, Curses & Blessings
Joke of The Week
A Bit of the Wit
Did You Know
Know Your Writers
Riddle
The week That Is
Events
Leave 'em Laughing
SPONSOR: Help support this newsletter and our web site by visiting our friends at The Celtic Attic:
Valentine's Day & St. Patrick's Day are right around the corner. Find the perfect gift for a loved one or give your home a Celtic twist for your Blarney Bash. Browse and shop now and be sure to check out their spectacular after Christmas clearance sales. Plus, take 5.00 off an order of $50 or more exclusively through Irish Culture & Customs. Just put the code IC01 in the add a gift card section!
Contact the Celtic Attic on line or by phone - and tell them Bridget & Russ said hello!
Tel: 1-360-286-2307
On line:
http://celticcallings.com/shopping/merchant.mvc?CSC&Affiliate=Bridget
FROM THE MAILBAG
J
ulie O'Keefe McGhee - Storyteller writes:
I am corresponding to the message from Zari - how close is she to West Virginia? Their Humanities Council sponsors many events and some are Celtic in theme; however those might be more Scottish or Scots-Irish. I bet Virginia also has websites for festival and humanities and she could search there; if she is doubtful of going too far away, the Dublin, Ohio Festival in August has a great deal of Irish Culture on display; check Ohio Festival's website to pick up on more festivals. Here in Franklin County we have several Irish-American Storytellers who have researched our Irish Culture and we will tell a good yarn at the drop of a hat.
Good luck Zari and happy hunting for your Celtic-Irish roots.
ED. NOTE: Did you write and your query or message isn't here? Please mail us again - we get so much mail that yours may have been missed. Thanks!
LINKS
Atlanta's Irish Consul General Interview
Our good friend Jim Gaffey alerted us to this interview which is very timely given the current tough times In Ireland.
Many thanks Jim. Please click
http://www.globalatlanta.com/article/24447/
Eyes Right
This link sent in by our good friends the McTiernans is especially for all of our Canadian readers - and there are a good many of you. The respect shown to this little boy is remarkable. Enjoy - but make sure to have a hankie handy.
http://www.youtube.com/watch?v=nDMzHlkB-Yg
A contemporary view of Sean Nos Dancing
With many thanks to Geraldine McCabe who sent us this link to a dazzling performance by sean nos dancers the cunningham family from connemara. We were out of breath just watching them! http://www.fuaimchonamara.ie/index.php?p=index
ED. NOTE: See our event section for details on their first show in the US.
The Kennelly Archive...
...represents a lifetime of work by Padraig Kennelly and his wife Joan, bornout of a passion for photography, that has culminated in an in-depth pictorial record of Co. Kerry. Go raibh maith agat to Geraldine for this link as well)
http://www.kennellyarchive.com/archive/
Celtic Mysticism, Irish Burial Rites & Cillini
A documentary about Celtic mysticism, Irish burial rites and traditions from conception through birth, miscarriage and stillbirth starting in the 14th century is in its beginning stages Several focus groups are scheduled in the near future. For more details or if you would like to participate, please click
http://celticburialrites.blogspot.com/
What sheep farmers do when they're bored
Too late for our Christmas edition, but we couldn't wait a whole year to share it. Many thanks to Joe McTiernan who sent us the link. We agree with his one word description - fabulous!
http://wallythekat.tripod.com/A_Pages/AA-Videos-YOU-Tube/World-Merry-Christmas.html
Power of Observation
Not Irish. Just for fun. This challenging quiz was sent to us by our good friend Bill Crotty. Bridget got 10 out of 25. How well will you do?
http://www.oldjoeblack.0nyx.com/thinktst.htm
Cleaning for a Reason
Many thanks to Pamela Boyd who sent us the following:
If you know any woman currently undergoing Chemo, please pass the word to her that there is a cleaning service that provides FREE
housecleaning - 1 time per month for 4 months while she is in treatment. All she has to do is sign up and have her doctor fax a note confirming the treatment. Cleaning for a Reason will have a participating maid service in her zip code area arrange for the service.
http://www.cleaningforareason.org/
Free Mammograms
Do you know of a woman who can't afford a mammogram? Here's how you can help. Go to the Breast Cancer site and click on their free mammogram link; if they get enough clicks, they'll be able to donate at least one free mammogram a day to underprivileged women. It takes just a minute and there's no cost involved:
http://www.thebreastcancersite.com
ED. NOTE: Maria Eryaatz advises that free mammograms are also available in all states via the VNA (visiting nurses association).
http://www.vnaa.org/
Click on 'Find A VNA' for the your nearest location.
Free Pet Food!
Last but certainly not least - our ongoing gift to AG in California and all friends to animals, please click this link today and everyday. It only takes a second to feed an animal. Thanks!
http://www.theanimalrescuesite.com/cgi-bin/WebObjects/CTDSites.woa
Free People Food!
It only takes a second to feed hungry people, too:
http://www.thehungersite.com
SPONSOR: Introducing Shamrock Gift - the latest addition to our list of newsletter and web site supporters.
The Shamrock Gift promise is authenticity - every item on offer is made in Ireland.
They have also mastered every aspect of "buying Irish" - They buy directly from Irish artisans, which results in a 30% discount and, because they are a US based company, they are not required to pay VAT taxes, which adds up to another 21.5% savings. Plus, receive Free Shipping on all orders over $100.
To learn more, please click:
http://www.shamrockgift.com/
QUOTES, TOASTS , CURSES AND BLESSINGS
Did you make a New Year's Resolution to quit smoking? You might enjoy the following quote - but then again, you might not, if you've already given up giving up:
After the Easter rebellion of 1916, De Valera was sentenced to penal servitude. Enroute to prison, he took out his pipe and was about to light it when he stopped suddenly and said "I will not let them deprive me of this pleasure in jail!" He immediately threw away his pipe and from that day, never smoked again.
JOKE OF THE WEEK
With what's been happening in Irish politics of late (and around the world as well), this one seemed most appropriate:
A farmer finally decided to buy a TV. The store assured him that they would install the antenna and TV the next day. The next evening the farmer turned on his new TV and found only political adverts on every channel. The next morning he turned the TV on and found only political adverts again. When he came in to eat dinner he tried the TV again but still only found political adverts. The next day when he still found only political adverts he called the store to complain. The owner said that it was impossible for every channel to only have political adverts, but agreed to send their repairman to check the TV. When the TV repairman turned on the TV he found that the farmer was right. After looking at the TV for a while he went outside to check the antenna. In a few minutes he returned and told the farmer he had found the problem. The antenna had been installed on top of the windmill and grounded to the manure spreader.
A BIT OF THE WIT
A reprint from our Anecdotes page ; we hope you will agree it's well worth another read:
In a literature class in Dublin some years back, students were given an assignment to write a short story involving all the important literary ingredients — Nobility, Emotion, Sex, Religion and Mystery. The winner was: "My God!' cried the Duchess. 'I'm pregnant. Who did it?"
For more anecdotes, please click
http://www.irishcultureandcustoms.com/Quotes/Anecdotes.html
DID YOU KNOW
1. According to old Irish folklore,
Whipped egg whites with sugar added will cure an upset stomach?
2. The American Declaration of Independence document itself was handwritten by Irish-born Charles Thomson and printed by another Irishman, John Dunlap.
3. Smiling Murphies are potatoes that are floury when boiled?
If you'd like to read more Irish Trivia, please click
http://www.irishcultureandcustoms.com/TriviaDidyouknow1.html
KNOW YOUR IRISH WRITERS
First off, the answers to our last quiz:
1. An Irish Night Before Christmas by Sarak Kirwan
2. A Simply Delicious Irish Christmas by Darina Allen
3. Sacred Spaces for Advent & The Christmas Season by The Jesuit Communication Center Ireland
A round of pints and applause to the following brilliant literary sleuths:
Donna Fetter
Tom McGuire
Steven Borkoski
Mary Holm
If you'd like to see your name on our list of Irish bibliophiles, write and tell us who wrote the following:
1. The Simple Game: An Irish Jockey's Memoir
2. Complete Field Guide to Irish Birds
3. Voices from the Grave: Two Men's War in Ireland
Please send your answers to Bridget at bhaggerty@irishcultureandcustoms.com
RIDDLE
But first, the answer to our previous brain bruser:
I never was, am always to be,
no one ever saw me, nor ever will.
And yet I am the confidence of all
who live and breathe on this terrestrial ball.
Q. What am I?
A. The future
This one posed no problem at all for our brilliant Riddle People, but first in with the correct solution was Bill Wilson. An honourable mention goes out to all of you who answered Tomorrow.
And now for our next head banger:
An opening leading in, an opening leading out,
we connect to spaces that are muculent throughout.
Q. What are we?
Please send your answers to Bridget at bhaggerty@irishcultureandcustoms.com
It would be helpful if you put riddle answer in the subject line. Thanks!
SPONSOR: Please help us keep your newsletter coming - visit our good friends at Lollysmith:
Stuck for a Valentine gift idea for the man in your life ? How about a walking stick or a tweed cap? You'll find these iconic symbols of an Irishman at one of the best Irish stores on the web. They also stock the hard to find Blackthorn Crossheads and new Dart Flights in Red, White, and Blue. But don't stop there - Lollysmith stocks gifts for every one on your Valentine list - from dancers to soldiers and more. Whatever the occasion, you're covered at Lollysmith! Stop by soon and tell them Bridget & Russ said hello. http://store.yahoo.com/cgi-bin/clink?lollysmith+waspish+teandgrgi.html
THE WEEK THAT IS
1. Search Function Have you tried it out? You can find the search box in the banner on the left-hand side. Simply key in whatever word or words you wish and if they're on the site, Google will find them!
2. Shopping Section:
Shop from the comfort of home and find that Irish Irish product you're looking for. At the same time, all purchases support our efforts to this newsletter coming. Many thanks in advance for your help..
http://www.irishcultureandcustoms.com/Shop/1Shop2.html
3. Article: The Turning of the Sovereign Seal
http://www.irishcultureandcustoms.com/ACalend/1.21GreatSeal.html
4. Article: Counties of Ireland - Co. Carlow
http://www.irishcultureandcustoms.com/ACounty/Carlow.html
5. Article - St. Ita, mother to the saints of Ireland
http://www.irishcultureandcustoms.com/ASaints/Ita.html
6. Poetry Corner - Katherine Tynan
http://www.irishcultureandcustoms.com/Poetry/Tynan.html
7. Article - St. Brigid, The Giveaway
http://www.irishcultureandcustoms.com/ASaints/Brigit.html
8. Irish Kitchen/Book Review - Favorite Food at Home by Rachel Allen
- includes a recipe for Sausages, Colcannon and Applesauce
http://www.irishcultureandcustoms.com/2Kitch/2Reviews/RachelAllen.html
9. Basic Irish - St, Brigid & Spring
http://www.irishcultureandcustoms.com/3Focloir/Lessons6.html
10. Kids' Ireland - Making St. Brigid's Crosses
http://www.irishcultureandcustoms.com/1Kids/MakingBrigdXs.html
11. Music Review: This time around, your resident music reviewer William Ramoutar reports on Sunny Spells & Scattered by Solas
http://www.irishcultureandcustoms.com/AMusic/Ramoutar/Solas.html
12. Home Page Culture Corner - Galway Hooker
http://www.irishcultureandcustoms.com
13. Kids Culture Corner - Gaelic Football
http://www.irishcultureandcustoms.com/1Kids/1Home.html
14. Circle of Prayer
The eighth Novena in this cycle began on January 18th and continues through January 26th. The last Novena in this cycle begins on January 27.
Update: We had some very good news about Russ who had to have another biopsy a couple of weeks ago; we were very concerned that the cancer might have returned - but his doctor called and said "Open the champagne!" Before we did that, we said a prayer of thanks. Once again, we had more proof that the power of prayer is working - as if we needed it!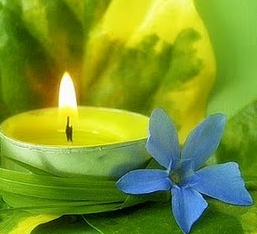 Appropriately, we received a reminder about World Cancer Day on February 4th. Please forward this picture to family and friends and ask them to pray for those grappling with this awful disease in all its forms - or to give thanks as we will be doing that some of us are winning or have won the battle.
Whatever your spiritual leanings, please also keep the following in your prayers or meditations: a close family member going through chemo, Caitlyn's Aunt Judy, Hartson, little Isabella, Mickey, Tara H; Patricia's daughter Heather, the family and friends of the McTiernans, and so many others, especially those in Australia who lost so much in the recent floods; families struggling with job losses and severe financial hardship; and also our military personnel serving their countries at home and abroad. Dear Heavenly Father, please keep them safe from all harm and bring those away from home back to their loved ones soon.
http://www.irishcultureandcustoms.com/Blessings/CirclePrayer.html
SPONSOR: Please help us keep your newsletter coming - visit our good friends at the Irish Lottery:
In operation since 1988, it's one of the oldest online sites in the world. With subscribers in 89 countries it is also among the most reliable. Jackpots are never lower than US $1,500,000 and are frequently worth in excess of US$5,000,000 Here's the best part - you don't have to live in Ireland to play and all winnings are Tax Free! It's always been a fantasy of ours that one of our readers would scoop the big prize, but you
can't win it
if you're not in it. Play from the comfort of home here: - and the best of Irish luck to you!
http://www.irishlotto.net/
So there you have it until next time - probably around St. Valentine's. Meanwhile, for all of you celebrating a birthday, anniversary or other special event between now and then, we hope it's an occasion filled with joy and happiness. And before we forget - Did you get married in January? Here is your special verse:
" Marry when the year is new
Always loving, kind and true."
Once again, On February 1, Happy first day of Spring and
La Fheile Bride sona daoibh! (Happy St. Brigid's Day).
In the good saint's honour, we'll take our leave with this appropriate Irish blessing:
May the Mantle of Brigid be about you,
The memory of Brigid be within you,
And the protection of Brigid keep you
From all harm this day and night,
From dawn till dark, from dark till dawn
and always.
And, as they say in Ireland, mind yourself.
Slan agus beannacht,
Bridget & Russ
Get down on your knees and thank God you're still on your feet!
Celtic Blessing - sung by the St. Coca's Choir, from Kilcock, Co. Kildare
http://www.youtube.com/watch?v=CrS3kYW6du4
And this is for our dear friend Mary O'Hara who asked us to bring this phrase back:
May you be seven times better, a year from today!!
in the Irish
Go mba seacht bhfearr a bheas tu bliain o inniu!!
Are you a loyal reader of our newsletter?
Your voluntary donation will help us keep sending it around the world.. Please give whatever you can to Russ and Bridget, 5814 Blue Spruce, Cincinnati OH 45224. Donations can also be made via PayPal at
http://www.paypal.com
Our email address there is bhaggerty@irishcultureandcustoms.com
Many thanks in advance for your kindness.
NOTE: All donations of $5.00 or more will receive this green ribbon bookmark featuring metal brass-colored shamrock charm. Alternatively. we are also offering a traditional bookmark featuring a gold tassel and the the words: The Lord will give strength unto his people from Psalm 29:11.
DID SOMEONE FORWARD THIS ISSUE TO YOU?
You can get your own copy if you sign up by sending an email to: bhaggerty@irishcultureandcustoms.com
or click on this link:
http://www.irishcultureandcustoms.com/Newsletter.html
ANNOUNCEMENTS & EVENTS
Please check with the Wild Geese - they have a huge listing of events and we don't want to duplicate their efforts:
http://www.thewildgeese.com/
Irish Abroad also has a comprehensive listing:
http://events.irishabroad.com/List.aspx?public=1&event=1
If we receive a unique event not mentioned there, we will be happy to list it here.
Chicago, USA - February 11
Fuaim Chonamara (Connemara Sound) will be presenting their first US performance at the El Rey Ballroom, 3504 s.western Ave, Chicago. For more details, please click
http://www.fuaimchonamara.ie/
Hollywood, Florida - February 12
The Irish-American Ceili Club will be hosting a
St. Valentine's Ceili from 7pm-11pm at the
American Legion Hall, 211 North 21 Ave.
Music by Tommy Goodwin & Sharon O'Meara
Admission: $10 [members] & $12 [guests]
For more info' please visit their web site:
http:www.irishamericanceiliclub.com
or call Patrick:
Carribean Cruise - February 27
Patrick O'Flaherty invites you to join him and other entertainers as they set sail aboard the Norwegian Spirit on an 8-day, 7-night Cruise to the Caribbean, leaving from New Orleans on February 27, 2011. Ports of call include Costa Maya, Belize, Isla Roatan and Cozumel and the the highlight of the week will be O'Houligan's Ball, where General Livingston and his wife Sara will reign over the festivities as the 2011 King and Queen. Visit
http:www.oflahertycruise.com
or contact Susie Denman at 1-800-427-8473 ext. 7808 for more information.
Glendale, California - March 12
The Irish Center of Southern California is hosting a St. Patrick's Day celebration at the Hilton Hotel in Glendale. Entertainment by the Cleary School of Irish Dance and the Mulligans. Donation of $65 covers dinner, dance, tax and gratuity. For more details please contact Tom McConville:
tomirishhour@msn.com
Or visit their website to learn more about the organization:
http://www.irishcenter.org/
ON-GOING
CINCINNATI IRISH HERITAGE CENTER
Thanks to underwriting from the Riley School of Irish Music, the second Wednesday of every month, The Irish Heritage Center, 3905 Eastern Avenue, Columbia-Tusculum, (in the former McKinley Elementary School) will resume their "Session Night", featuring both an instrumental session and traditional singing session in two separate rooms from 7:30-11pm. Plenty of free parking behind the building. Come with your talents, tunes and stories. The bar will be open and there will be room for respectful listeners as well. For details, please contact:
http://www.irishcenterofcincinnati.com
Or Cindy at
matyi@fuse.net
IRISH-AMERICAN CEILI CLUB - HOLYWOOD , FLA
Stay up to date with all the upcoming events and click here:
http://www.irishamericanceiliclub.com
Or call 754-281-7202 / 954-432-8292
CULTURE WEEKS ON THE ARAN ISLANDS
Celtic Spirit Culture Weeks are very carefully and sensitively designed to share with you a true and authentic Irish Celtic Experience, with most activities guided by the islanders themselves. To learn more, please click:
http://www.irish-culture.ch/eng2/index.htm
THE IRISH CLUB - LONDON, ENGLAND
The Irish Club is adjacent to St. Brides Church, the Journalists Church off Fleet Street. the construction of which gave us the standard wedding cake shape and is reputed to have been founded by St. Bridget herself alongside a St. Bridget's Well. To learn more about the club and upcomoming events, please visit their web site:
https://irishclub.memberstatements.com/tour/tours.cfm?ClubID=12968&TourID=57512
FRIENDS OF IRELAND - LOS ALAMITOS, CA
Friends of Ireland of Southern California Monthly Breakfast. Events are held on the 1st Tuesday of the month. Please call in RSVP to one of the contacts below one day in advance so we can accommodate you.
Barbara Walsh (714) 739-4195 Kathy Wisdom (714) 572-8277
Tom Kennedy (562) 425-2636 Jim O'Dea (626) 965-0307
CEILI OF THE VALLEY SOCIETY - PORTLAND , OR
First Friday of the month Céilís and ongoing Tuesday night Céilí and Sean Nós dance classes. Our season runs from October through June and next season we may be moving the dances to Saturday rather than Friday nights. For more details, please click
http://www.myspace.com/ceiliofthevalley.
SLIGO EVENTS
http://twitter.com/sligoevents
LEAVE 'EM LAUGHING
Celibacy can be a choice in life, or a condition imposed by circumstances.
While attending a Marriage Encounter Weekend in Dublin , Kathleen and Mike listened intently to the instructor who declared "It is essential that husbands and wives know the things that are important to each other."
He then addressed the men,
'Can you name and describe your wife's favorite
flower?'
Mike leaned over, touched Kathleen's arm gently, and whispered, "Odlums, isn't it?"
And thus began Mike's life of celibacy....
ED. NOTE: Odlums is Ireland's leading brand of flour. Just replace with the most popular brand in your country if or when you tell the joke so your audience gets it and doesn't think yer 'od.'