A different leg of the trousers of time
 
It's 1990, but not the 1990 you might remember. Not exactly. A slightly different leg of the trousers of time.

See the world through the eyes of Pete and his friends – ordinary people in ordinary circumstances – as the world changes in terrible, unanticipated but plausible ways in that parallel universe.

Pawns is about life, and love, and death, and surviving, and the randomness of who gets dealt what hand in the game of life. Above all, it's about seeing life from the point of view of the pawns in the game. A pawn's eye view.
"Written in a deceptively simple, readable style"
"I was very quickly drawn in and wanting to know what's going to happen to the unglamorous narrator"

(Comments from the web.)
"Penny Lane" and "Pawns" in the Burrows Bookshop in Ely, Cambridgeshire.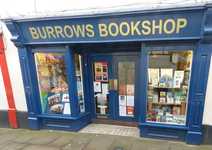 ... and the Ely News were the first to publish an article about the new novel.
Pawns are never told what the players are doing...
A dystopian novel, told from a different leg of the trousers of time, and yet chillingly realistic and touching. Clive K Semmens, author of "The Reminiscences of Penny Lane", is also a knowledegable expert on nuclear power and its risks, a retired scientist and technical writer ... and last but not least the parliamentary candidate for the Green Party in South East Cambridgeshire.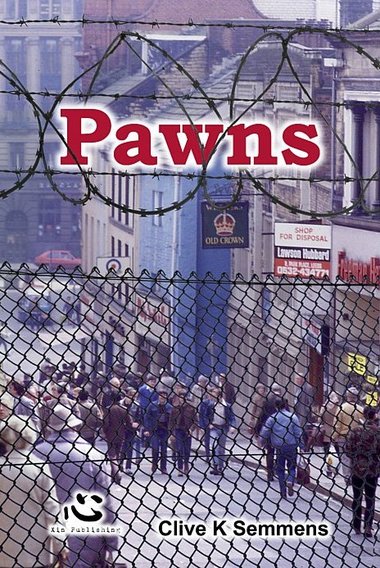 The author:

Clive K. Semmens was born in London in 1949, and grew up in Yorkshire and then Hertfordshire, in England. His wife hails from a remote village in central India. They have two grown-up children.
Clive is a multi-talented man with vast knowledge and experience of various countries. Above all, he is a humble person. He knows French, German and Hindi well enough to be useful, but in his own words "would certainly not describe himself as fluent or accurate in any of them."
He describes his hobbies as travel, photography, reading, writing and innovative DIY (anything from microelectronics to major building projects).
He's particularly interested in people and their lives, trying to see things from the point of view of people from very different backgrounds, to avoid as far as possible making errors of judgement arising out of the unconscious assumptions of his own background.
Clive is also very interested in the world around people and is well versed in the issues surrounding energy production and consumption, resource consumption, and environmental pollution.
In 1967, he gained a scholarship from the United Kingdom Atomic Energy Authority to study Nuclear Engineering, a course intended to lead to a career designing nuclear power stations and associated infrastructure. His studies and experiences in the nuclear industry led him to the conclusion that nuclear power generation is a very bad idea, and he changed course.
Since then, Clive has had a wide-ranging professional career in engineering, education, technical writing and academic publishing.
He first visited India in 1983. He rapidly got involved providing technical advice for a charity, and met his future wife. He spent six months in India on that occasion, and again a year later. Since then, he and his wife have visited her relatives in India about once every couple of years.
Today they are retired and live in a small English town. They still travel, and take part in political, technical and cultural discussions and he writes essays and novels. Don't miss Clive K Semmens's first novel: "The Reminiscences of Penny Lane".
In the 2015 UK General Election, Clive is standing as the Green Party candidate for South East Cambridgeshire.