PETS COLLAR NUMBER ONE SLOT
FOX RESURGENT
THRONES GIFTS MORE GOLD
MIDWEEK UPDATE
A BEAST OF A FILM
BLACK FRIDAY LOOMS…
…AMAZON AND TESCO PREPARE
BEATLEMANIA STRIKES AGAIN
TOP OF THE POP
BFI'S NAPOLEON COMPLEX
TREK GOES BEYOND
FUSION WIDENS FOCUS…
…AS CURZON LOOKS AHEAD
WILDSTAR SIGNS AXIOM…
…AND GETS READY FOR 2017
SCREENBOUND LAUNCHES TWO EURO LABELS
NEW SVOD COMEDY SERVICE LAUNCHES
VR ARRIVES WITH THE MARTIAN
FACT HITS PUBS
QUOTE OF THE WEEK
---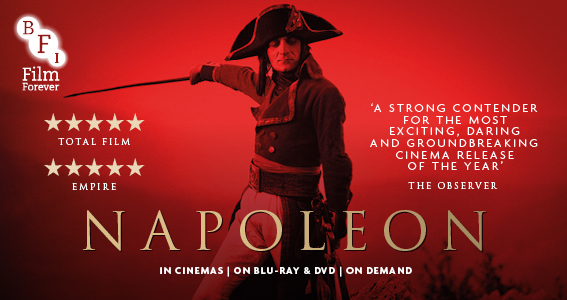 ---
If you can't read this newsletter or see the ads, please click here
It Was A Good Week For... Three titles all selling more than 75,000 units apiece in the first few days on sale…
It Was A Bad Week For… Lack of new acts getting comedy DVD deals cited as reason for new comedy vod platform launch…
The Q4 season is now fully firing, with wave after wave of comedy and special interest titles hitting the shelves and not one, nor two, but three big releases this week all shifting more than 75,000 units in their first few days' on sale according to the Official Charts Company's midweek bulletin. The Secret Life Of Pets led the charge, selling some 134,000 copies up until the halfway point and sitting in the number one position. The title was boosted, as we noted last week, with the first ever "petmiere" – a special screening for celebrities, press, influencers and competition winners and their pets (mainly dogs). The bizarre sight, and sound, of dogs barking throughout and wandering around a screening added to the atmosphere and, thanks to the attendance of the likes of Martine McCutcheon (with her spaniel Fred) and a host of others, with coverage on the Mail Online on the day, more on news and lifestyle websites and more to come in the women's weeklies.
Meanwhile, just behind that in the Official Charts Company's midweek placement was a resurgent Fox, with Independence Day: Resurgence, the 20-years-in-the-making sequel to ID:4 which invaded stores with some aplomb. Commenting on its week one performance, product manager Pippa Wright said: "The results achieved reflect the big and bold nature of our campaign which showcased the movie's spectacular scale with over and above impact in both the digital and in-store space. We couldn't be more thrilled with the consumer response and will continue to drive the film's resurgence through the gifting period."
The last of the triumvirate of biggies invading the top three this week was the sixth season of Game Of Thrones, currently the biggest thing both on TV and in the TV section of most stores. What's more, its hefty price tag and complete series collection, gathering all six together, meant in value terms, it was the biggest of the bunch, delivering plenty of margin through the tills. Commenting on its week one success, HBO's Grace Alexander said: "We're really happy with the performance of Game of Thrones so far this week, we've been especially impressed with the Seasons 1-6 boxset which is significantly up on the Season 1-5 boxset – really cementing its title as the ultimate gift this Christmas! And with additional media going live next week just in time for pay day and Christmas just around the corner, we look forward to seeing sales build further momentum."
Elsewhere in the midweeks and a brace of comedy titles have arrived in the top 10, Billy Connolly's High Horse Tour Live is at number eight and one place below it is Mrs Brown's Boys Crackin' Christmas. The returning Red Dwarf, now up to its 11th series and appearing exclusively on Dave, is at number 12, a pairing of both Independence Day films is at number 17, the latest Black Sails offering, the third series, is at 22 and Pokemon Movie Collection is at number 29. That complete Game Of Thrones is at number 37.
---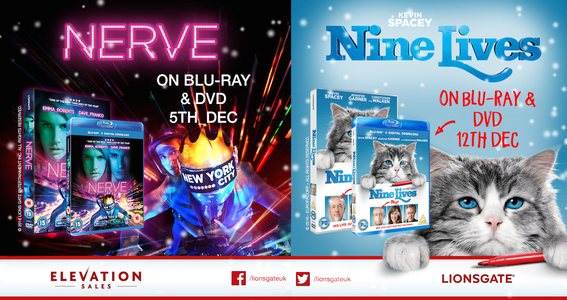 ---
To Leicester Square, where the next phase of the wizarding world of JK Rowling, in the shape of the first in a quintology of films, Fantastic Beasts And Where To Find Them, had its European premiere. The event garnered acres of publicity for the film, and, given its experience with all the previous Harry Potter outings, Warner really knows how to throw a bash for JK Rowling-related fare and eke out every drop of PR from the event too. And the film itself? It's an absolute treat – with accompanying reviews as good if not better than any of the eight Potter films received. Get set for another good few years' worth of profits from the Rowling universe, first at cinemas (the film opens this week, in case you hadn't noticed) and, next year, from home entertainment for Fantastic Beasts. Meanwhile, retailers have already been able to capitalise on the existing titles without having to wait for 2017's Fantastic Beasts And Where To Find Them home entertainment bow, thanks to Warner's ongoing drafting activity with the entire Potter series, all eight films from the Philosopher's Stone through to the Deathly Hallows. The studio's resleeved range arrived last month and given the new outbreak of Rowling-mania, expect another surge of interest, with activity right through until Christmas…
Black Friday is now an accepted part of the British shoppers' psyche, and as the big day – it's Friday November 25 for those not sure, the day after Thanksgiving in the US – approaches, retailers are now readying themselves for the big day and, in many cases, the run up to the event too. Amazon's deals are already up and running, with Tesco due to go live on Monday, all leading up to Friday's activity. Both run for almost two weeks, with Amazon offering up regularly lightning deals throughout, Prime customers get a 30-minute window on those offers too. You can see some of them here – and Amazon has been readying itself for the event and Q4 in general, throughout 2016. Last year, it sold 7.4 million items on the day, the equivalent of 86 per second; this year there are two new fulfilment centres and a raft of new staff to help send out the DVD, Blu-rays and more. "In response to positive customer feedback for Black Friday deals, we are introducing The Black Friday Sale – 12 days of fantastic deals on must-have gifts and products, saving our customers millions of pounds," said Doug Gurr, UK country manager for Amazon.
Tesco's activity kicks off on Monday November 21 and runs through to December 1 – a full 11 days – with 650 items on offer, more than triple last year's total, and more stores (700 in all) taking part. Tesco ceo Matt Davies said: ""We're doing all we can to take the hard work out of Christmas and help our customers get everything they need in one place. We're already offering customers market leading prices on the most loved toys this Christmas, and now we're launching our best ever Black Friday event, providing customers with more time than ever before to take advantage of some great deals. Christmas is an extremely busy time for customers, but with more products now on sale for a longer period, we're hoping to take the stress out of Christmas shopping for our customers."
---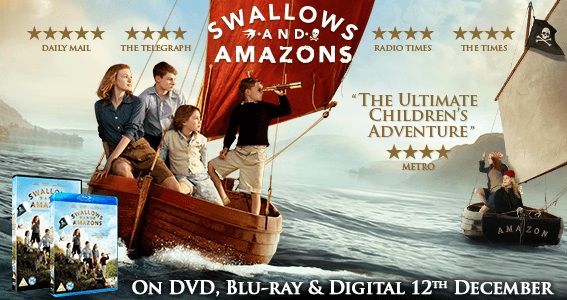 ---
Monday signals the arrival of the eight day week, as Studiocanal releases The Beatles live touring documentary Eight Days A Week, a title we've been tracking for some time. The music doc helmed by Ron Howard, one of the finest in a year stuffed full of fantastic rock n roll films, comes in a variety of SKUs, including a sumptuous special edition double disc version across Blu-ray and DVD formats. Studiocanal is supporting the film through to Christmas, with plenty of marketing, as outlined by the company's Kelly Morris. She said: "All you need this Monday is The Beatles: Eight Days A Week - The Touring Years on DVD & Blu-ray, 2 Disc Special Edition and Digital Download. As Christmas time is here again, Beatlemania will be sweeping the retail world, with a HUGE in-store presence across traditional and non-traditional outlets, the set-up is fantastic. Our marketing campaign will be targeting the huge fan-base of the Fab Four for self-purchase, plus those all-important Christmas gifters buying for their parents/Grandparents, through a strong media mix of TV, press and digital activity, plus a whole host of fantastic PR all the way through to Christmas. Our expectations are suitably high."
Talking of music docs, Friday November 18 saw the release of another fine outing, Gimme Shelter, which arrives at cinemas and on vod with a raft of strong reviews and support from its star Iggy Pop. The film charts the singer's early days in The Stooges, punks before punk was punk, and looks at their short, haphazard career and their return to the fray. Moreover, alongside the theatrical bow, there's a full vod offering too, with Apple going to the length of creating a room for Iggy and co, complete with a selection of albums and films from the band and director Jim Jarmusch. Commenting on the release, Dogwoof's home entertainment manager Daniel Green said: "We've been extremely fortunate this year to work with the likes of Michael Moore and Werner Herzog for the very first time, so when we heard that Jim Jarmusch was delving back into docs we leapt at the opportunity. Pre-sales for the film both in cinemas and online have been extremely pleasing and we're sure Gimme Danger will appeal to old and new fans of Iggy and The Stooges alike."
Also worth keeping an eye on from the Dogwoof stable is First Monday In May, released on the second Monday in November (that's November 14 to save you working it out in your head). The film, which charts the Met Gala follows on the heels of last year's fashion-related Dior And I and, with support from hmv, Amazon and Fopp, as well as Sainsbury's, could follow its performance there…
Meanwhile, Monday November 21 represents a personal Waterloo for the BFI, as the organisation releases a film that has taken a few lifetimes to arrive on home entertainment formats and is finally released some 50 years after it was initially restored by the BFI. We are, of course, referring to Abel Gance's masterpiece Napoleon, an eagerly awaited title that is finally getting a richly deserved Blu-ray bow as a limited edition. And there's no hyperbole involved in saying it's arguably one of the most important releases ever from the BFI's video arm, it comes in a year when it's released the marvellous Alan Clarke box set and also revived its Flipside imprint… Commenting on the release, the BFI's Phil Roberts said: "We set out to attract new audiences with a bold campaign positioning Napoleon as a dynamic and ground-breaking film experience. We are thrilled with the results. Mark Kermode called our trailer the most exciting he's seen in recent years, we held spectacular press screenings at the BFI IMAX and Wes Anderson personally supported our social media campaign. After an explosive opening to the theatrical run and masses of social media coverage we expect the Limited Edition Blu-ray set to be sold out by Christmas."
Also due on Monday November 21 comes a title we talked about last week, Star Trek Beyond, due on assorted physical SKUs through Universal following its exclusive digital bow from Paramount. Here's Universal product manager Emma Sihra outlining the marketing for the release. She said: "We are thrilled to be bringing Star Trek Beyond to physical formats on behalf of Paramount Pictures, and have had an amazing response to the campaign so far. We launched our pre-order campaign by partnering with Amazon alongside the Paramount digital and theatrical teams to gain significant merchandising on the retailer's site for the franchise in time for the theatrical release. We also attended Destination Star Trek - the largest consumer show in Europe - selling the Star Trek catalogue, promoting pre-orders for Star Trek Beyond and showcasing our 4K UHD content. Since then we have launched our amazing PR recruitment drive with over 300 applicants, have secured a heavyweight TV and Digital media campaign, finalised fantastic retail set-up for week 1 and planned a Christmas gifting drive. We have also partnered with the Syfy channel securing airtime in December and with Curry's to showcase our 4K content in 250 stores across the UK. With pre-orders looking strong, we are really excited for a great release week… Warp-speed ahead!"
---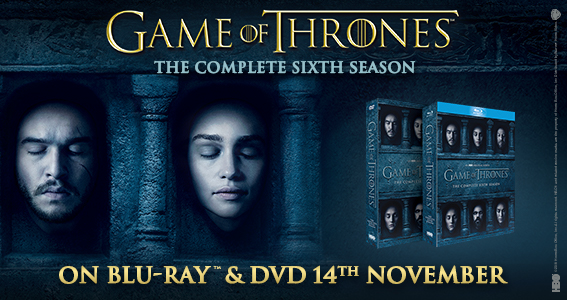 ---
It's now a few months since the summer's shake-up of the sales sector, and, after popping int to Curzon Artificial Eye's offices to talk to Fusion about its recent activity, thought it was as good an opportunity as any to asses how it's working. The Curzon-owned operation, Fusion, was at the centre of the changes, with a new head of sales, former Elevation staffer, now installed. Reflecting the recent changes, which saw some labels going with former Fusion chief Murray Dibbs' Wildstar operation, Fusion has widened its focus, looking at catalogue opportunities as well as new release titles. "We've had some good uplift on catalogue titles," said Davis, who started at Fusion in July. He said he was looking to avoid yo-yo pricing with titles too cheap in promotion and too dear when not, offing a better price throughout the year and its life cycle. "The initial transition was a shock, but it's working well now. Catalogue is different, it's about analysing trends, borrowing or improving on ideas." On the new release front, he can point to the success of Tale Of Tales: "I's up to more than 18,000 units now, which for a world cinema release, in this climate, is excellent. We got support from all the major grocers, we had support from the likes of Amazon, Fopp and hmv. We're going for the collectors', more traditional world cinema market, but we want to broaden its reach too." Fusion is also looking to add new labels to its roster to. Davis concluded: "We're now in a position to deliver, we have the relationships with the retailers, we understand the market and we have the reporting in place. We're always looking for labels."
Fusion parent Curzon and sister distribution arm Curzon Artificial Eye has, of course, been celebrating its 40th anniversary this year, complete with home entertainment packages celebrating its excellent taste and acquisitions over the years and it's shaping up to be a big year in 2017 for the company, with new outings from directors it has built relationships with over the years, such as the likes of Michael Haneke and Lars Von Trier, as well as one of the next year's most eagerly awaited titles, The Handmaiden, directed by Park Chan-wook. Commenting on its slate going forward, the company's Steve Lewis said: "We're looking forwarding to a strong and varied schedule next year, ranging from world cinema titles by such acclaimed filmmakers as Xavier Dolan and Francois Ozon, to the new film from 45 Years director Andrew Haigh and the much-anticipated Shia LaBeouf-starring Borg/ McEnroe, about the celebrated 1980 Wimbledon men's final."
And what over the others caught up in the whirlwind of activity in the independent S&D sector during the summer? Well, Wildstar, the new operation formed by Murray Dibbs. The operation has just inked a deal with indie imprint Axiom which will see it handling S&D for the company. Commenting on the deal, Dibbs said: "We are thrilled to have Axiom joining Wildstar. They have a great catalogue that we know very well and we are looking forward to increasing their sales and managing their fantastic slate of new titles for 2017 and beyond. We kick off with their first two releases in January: Eisenstein in Guanajuato and Heaven Knows What."
How is the new Wildstar operation going though? We asked Murray Dibbs for an update and, in keeping with the market for the independents and others in this sector, it's been a relatively quiet Q4, but expect the operation and its labels to come back all guns blazing in the first part of 2017. He said: "We are finally settling in after our first four months of trading and have had a great start. As always we have a fairly quiet Q4 but looking ahead to an incredibly strong slate of titles for 2017."
---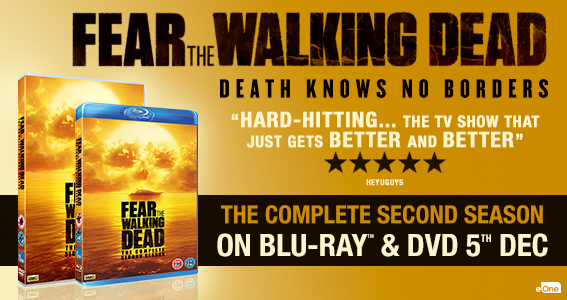 ---
Screenbound is another company that has been adding labels to its roster, looking after their sales as well as its own expanding publishing arm and, as it puts the finishing touches to its largest ever Q1 schedule for 2017, it has announced the launch of not one but two new imprints under the Screenbound banner. The two, Black House Films and Maison Rouge, have a distinctly European flavour, both concentrating on Euro cult fare. Black House Films is assembling the pick of cult Euro horror with directors such as Jess Franco and Jean Rollin and transferring shockers such as Demoniac, Zombie Lake, The Awful Dr Orloff into HD for simultaneous DVD and BD releases. As the company's Alan Byron said: "Most of these films have never been released in the UK before, and none with new HD transfers, so it's a perfect time to release these ranges as the demand for quality cult horror has shown to be a genre that has bucked the trend of falling DVD sales." Maison Rouge, meanwhile, has a saucy European feel and and its raunchy comedies will join Screenbound's existing catalogue of similarly themed British films. Byron added: "After Brexit comes sexit, as we launch a home for Euro Erotica with newly remastered films such as Helga, She Wolf of Stilberg, The Bare Breasted Countess, Elsa Fraulein SS and other and sexploitation gems from the days of the birth of the Common Market."
The comedy market has changed as much if not more than any other sector in the industry in recent years, so it's interesting to note that just as another wave of stand-up DVDs hit the shelves, a new subscription video on demand channel has launched. NextUp is a new offering that boasts the involvement of former 2entertain chief Stuart Snaith, working with the team behind YouTube channel and associated stand-up night ComComedy. It claims that its service, which offers more established acts alongside new talent under assorted curated sections, all for £3.50 a month, will fill a gap in the market as DVD distributors scale back comedy releases and less comics get the opportunity to show off their wares on disc. As a further point of difference, it also aims to give something back to the live comedy circuit by offering tickets to assorted gigs. Co-founder Sarah Henley said: "The idea for NextUp arose because we as a team found it exceptionally sad that we would come to the Edinburgh Fringe every year and see incredible, lovingly crafted shows, which would maybe tour, but then disappear completely, with only a small handful of comics getting DVD deals. We personally know hundreds of people who would have loved to have seen those shows but couldn't make it up to the fringe or don't live in the towns the tours visit, - and our research tells us there are many thousands more who feel the same. NextUp will support comic talent and share comedians' extraordinary work with a worldwide audience of stand-up comedy fans. With our production arm they'll be able to resurrect their favourite retired shows, or record their new ones as well as gain new fans from existing recordings. Audiences may be brought in by their favourite one or two big names but we hope they will quickly be encouraged to discover the breadth of great comedy the industry has to offer."
Virtual reality is the oft-repeated phrase that's been doing the rounds for some time, and the future has arrived at last: Fox, in the guise of its Fox Innovation Lab R&D arm, has this week released the first VR film-related product, in the shape of The Martian VR. The release, based around the Ridley Scott film, has been put together in collaboration with Scott's own RSA Films and The Virtual Reality Company for the PS4 VR and HTC Vive. The interactive title offers the viewers wearing the right headset to experience scenes from and based on the film in a full 360 degree environment. It retails at £15.99. Commenting on the release, Scott said: "I've always tried to approach filmmaking from the standpoint of creating an immersive experience. Now with the tools that are available to us in virtual reality, we can raise the bar even higher. The audience can experience storytelling in ways we previously could only imagine. Mars has never been closer to being within our grasp and I'm so thrilled that we can invite people into The Martian VR Experience." Fox president Mike Dunn said: "The Fox Innovation Lab is at the forefront of exploring virtual reality as a new storytelling medium. The Martian VR Experience is a testament to the opportunity for filmmakers to connect with audiences in new and deeper ways." You can see more here…
And we'll end with a quick update from FACT as the organisation has been busy again – this week it was in Leeds magistrates' court, where two pubs were successfully prosecuted and fined more than £8,500 for showing Sky Sports illegally. Both pubs, the Miners Arms and the Old Crooked Clock, claimed they had been sold their system by a company who said it was all legal…
---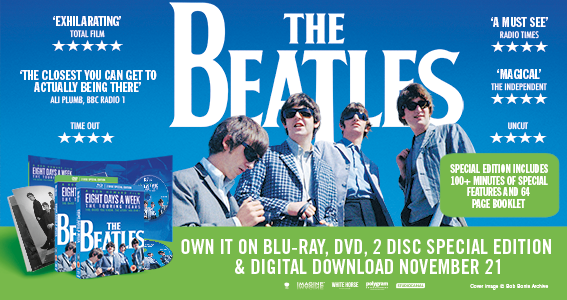 ---
QUOTES OF THE WEEK
"I was surprised at how emotional it made me. This is a film we made independently, we never took it for granted that it would get a commercial release. To see it looking so slick, with the cardboard outer sleeve and the BBFC certificate was a little overwhelming. Also, to have the Soda logo on there. I'm a film geek, Soda are one of those labels you dream about working with. It's amazing.
Film director Jon Spira on his Elstree 1976, released this week by Soda Pictures, talks about the importance of physical product in an excerpt from an exclusive interview for The Raygun, due up on our website shortly…
Arrival ended its first weekend in the top slot after an impressive bow taking just under £3 million in its first few days, the only new title in the top 10. But make way for Fantastic Beasts And Where To Find Them, which took more than £4 million on its first day, Friday November 18, and is certain to take over the top slot come Monday November 21…
The film of Randall Sullivan's book about the lives and deaths of Biggie and Tupac, LAbyrinth, seems to have been on the block for as long as the book's been out, but the long -gestating feature has moved a good few steps closer with the news that both Johnny Depp and Forest Whitaker are set to star in the film…
Comic book news: next in the pipeline from Marvel is a TV series based on its ongoing comic The Inhumans… The Harley Quinn movie, meanwhile, has picked up a writer this week, with up and coming talent Christina Hodson earmarked for the project…
And on the game-to-feature side, the rumours currently doing the rounds suggest that Steve Carrell is being lined up for the big screen take on Minecraft…
This week's we saw that coming news: Westworld has been given the nod for a second series on HBO, while Hayao Miyazaki has announced he's returning to filmmaking after his recent "retirement". Both of them are hugely welcome, if not entirely surprising…
Follow us on www.twitter.com/theraygun. You might even see our picture of our tweet on the big screen at the Fantastic Beasts premiere – or see it here
"Hi, I'm Scarlett Johansson…"
To subscribe to

The Raygun newsletter, please email
info@theraygun.co.uk
with subscribe in the subject matter
To unsubscribe, email
info@theraygun.co.uk
with unsubscribe in the subject
For editorial or advertising queries, contact
tim@theraygun.co.uk