BASE AWARDS REPORT
REACTION TO THE BIG EVENT
UNIVERSAL: LET'S TALK ABOUT SIX
BITTERSWEET NIGHT FOR FOX…
…MAJOR SCORES THREE GONGS…
…REX IS A GOOD BOY FOR LIONSGATE
DAM FINE NIGHT FOR STUDOOCANAL
YOUTUBE GETS VIEWS FOR UPSELLING
WARNER, TESCO FEEL THE DRAFT
SPITFIRE FLIES HIGH ON THE NIGHT…
…AS LIAM SINGS FOR ALTITUDE…
…AND MARADONA PLAYS AGAIN
HIDDEN STEPS FROM THE SHADOWS
SIGNATURE UNVEILS BIG Q3 SLATE
TRAILERS OF THE WEEK
---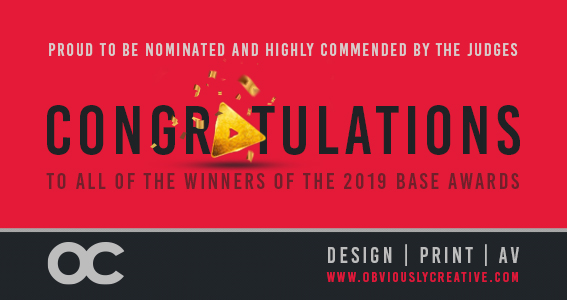 ---
If you can't read this newsletter or see the ads, please click here.
It was a good week for… Congratulations to the BASE Awards winners…
It was a bad week for… Commiserations to the losers, as well as anyone who lost or broke their award on the night…
So, recovered yet? It was another night that went on until the wee small hours, and beyond, as the great and the good of the industry, as well as The Raygun and a few others, got together for the annual calendar highlight that is the BASE Awards. Universal was, after its record haul of nominations, chief among the major winners at the event, alongside, in an emotional night that could effectively be part of the farewell to the studio, Fox. Lionsgate and Sony Pictures Home Entertainment were among the big winners, while on the retail side, Sky Store took home a brace of gongs. The venue, we all know by now, it worked a treat, while the party was as sparkling as ever. Host Richard Ayoade was, from where we were sitting, a fine replacement for Claudia Winkleman, and went down a storm as well. Oh, and the little flourishes, such as Gio Spano off X-Factor doing a Showman turn and Abba-esque business courtesy of Bjorn Free, just added to the event.
Commenting on the event and the awards, Robert Price, BASE chairman and md, Twentieth Century Fox Home Entertainment said: "I would like to thank all of this year's BASE Awards entrants on their exceptional work across the year, and of course extend my heartfelt congratulations to the winners and those whose entries were highly commended and commended; your commitment to the video category remains vital in a transformative and challenging time. It is a testament to the passion and pride that is found at the heart of our industry, that each new challenge is met with resilience and dedication, demonstrating a commitment to excellence that marks out this category as such a truly special one." Liz Bales, Chief Executive, British Association for Screen Entertainment added: "This year's BASE Awards was a true celebration of our vibrant category and a chance to reflect on a year of pioneering collaboration and innovation. As always, the BASE Awards are a team effort, and I would like to thank our generous sponsors and partners for their dedication in putting this wonderful occasion together, and of course our guests for joining us in a fantastic night of celebration. Having enormously impressed the judges with bold and progressive activities, all of the entrants have proven once again that the home entertainment category has both the talent and determination to succeed time and again, and we are already excited to celebrate this success with you again next year." Now, let's run through the highlights…
---
---
So, Universal picked up six awards to show off in its heaving trophy room at its London HQ, including the Distributor Of The Year gong. Its others were for In-store Theatre Initiative Of The Year for its hologram trials with HMV (something we covered here on our website), Campaign Of The Year for Catalogue Multiple Product for its marvellous HMV VHS range; Campaign Of The Year for Film up to £1m Box Office for Mandy; Campaign for Film between £5m and £14.99m for A Quiet Place (on behalf of Paramount) and Creative Marketing Initiative Of The Year Single Product for its X-Factor initiative for Mamma Mia! Here We Go Again. Commenting on its successes, Universal md Ian Foster said: "We are delighted with the outcome of this year's BASE Awards and are pleased and proud to be named Distributor of the Year for the fourth year running. The awards showcase the creativity, ingenuity and hard work invested in our releases, and we want to say a special thank you to our retail partners for making these campaigns possible."
And noting its success in the Distributor of the Year category, the BASE Awards brochure noted: "In 2018, Universal Pictures UK emerged triumphant, continuing their reign as Distributor of the Year for a fourth year. Leading on both volume and value, the studio took a value share of 18.4 per cent across disc formats, and a volume market share of 20.1 per cent across both disc and digital formats, generating more than £113 million in retail disc sales value. The abundance of quality content from the studio saw them ranked number one for volume sales for Film and for Sports & Fitness, coming in at second place for Children's and Music, and third for TV. With a diverse slate across both Universal Pictures UK and Paramount UK, and benefitting from DreamWorks' back catalogue, the studio saw success with original titles such as Darkest Hour, Victoria and Abdul, and A Quiet Place, as well as smash hit franchise titles including Mamma Mia! Here We Go Again, Jurassic World: Fallen Kingdom and Mission: Impossible – Fallout. Catalogue titles also saw continued success, with two 2017 releases from animation house Illumination, Sing and Despicable Me 3, making the top 10 Children's titles of the year and rounding out a stellar 12-month performance for the studio."
---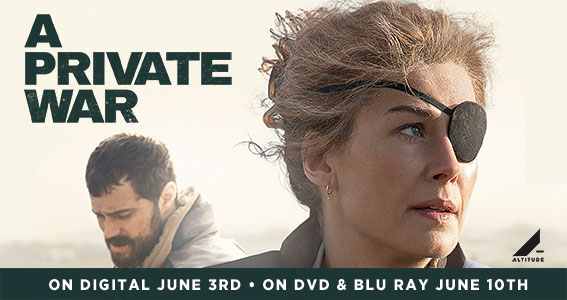 ---
For Fox, it was a night of mixed emotions. The awards essentially represented the last time the major would enter and present as a separate standalone entity, with its successes setting the seal on Fox's years as a home entertainment innovator and powerhouse. The company is now in the process of being merged with its new parent Disney, with uncertainty over its future matched by a sense of pride at the gongs it earned. Chief among those was its Title Of The Year award for the unstoppable hit of the past 12 months, The Greatest Showman. As the awards panel and judges noted: "Physical disc sales accounted for a consumer spend of more than £20.3 million across the year, with over 61 per cent of sales on DVD, nine per cent on Blu-ray, and the remaining 28 per cent of consumers accessing the circus spectacular on digital platforms. Having consistently delighted audiences since its digital release at the end of April, this musical extravaganza spent an impressive total of seven weeks at number one in the combined chart, and proved its longevity by staying in the top five for a staggering 36 weeks."
Fox also scored with an award in the Catalogue Campaign Of The Year for Digital Product category, winning for its Movies to Go promotion. As the judges noted: "Promoting EST as a perfect summer travel companion, Twentieth Century Fox Home Entertainment designed the Movies to Go campaign to stand out from the crowd and create cut-through in a cluttered environment. Hugely targeted in their approach, the judges felt that the data was used in an incredibly smart way to highlight and shape the audiences they wanted to reach. The campaign demonstrated superb teamwork, tackling a difficult task by harnessing insights, effective targeted buying that massively over-performed, and planning and forecasting across their team. Their best-in-class set-up meant the team achieved really impressive results, out-performing campaigns from 2017 even with the absence of the DreamWorks catalogue, and demonstrating the highest conversion and yield potential of the category."
Its third award went for the unique Deadpool 2 photobomb sleeves, which put the lycra-clad superhero into the key art images of other film titles, which, as the judges noted: "In an impressive show of innovation, Twentieth Century Fox Home Entertainment delivered the first ever franchise mash-up in order to boost consumer interest and press coverage in deep catalogue titles. Partnering with HMV during Comic Book Week, Deadpool themed O-rings were created for six action movies that complemented the target audience of Deadpool 2 during the release window. With entertaining and engaging artwork, the campaign created social buzz around older titles, and persuaded customers to re-purchase. The judges absolutely loved the initiative, and felt it was an exceptionally clever way of capitalising on a New Release title to push drafting of unrelated titles as well as amplifying retail presence for the Deadpool brand with minimal investment."
---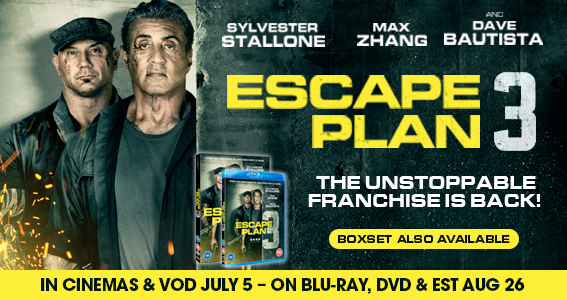 ---
Sky Store picked up two gongs air the event, both for Digital Retailer Of The Year and for Outstanding Innovation for its work with Ocean Rescue. On the former, the judges said: "With an approachable and collaborative team, Sky Store did more to drive the market and acquire new customers than any other retailer in 2018. With an exceptional level of investment put into landing individual title campaigns, as well as supporting industry-wide initiatives, Sky Store's consumer centricity and passionate focus on promoting the in-home experience is the best in the industry. BASE Council and the judges agreed that Sky Store's commitment to challenging the status quo is admirable, and that they are a deserving winner of Digital Retailer of the Year." Other retail gongs went to Asda for Physical Retailer Of The Year ("a consistently strong supporter of the home entertainment category") and Amazon fought off competition from the two Z retailers – Zavvi and Zoom – to win Online Physical Retailer Of The Year ("Simply the best in class in 2018").
Lionsgate took home a brace of awards, for Campaign Of The Year For Film Non Theatrical for Rex; for Campaign for Film £1m to £4.99m Box Office for Wonder. It was even involved in Premier PR's win for PR Initiative Of The Year for its #dayofkindness for Wonder, nominating the PR company. Commenting on its success, Lionsgate's Marie Claire Benson said: "We're thrilled with our awards, and it was great to have so many of the Lionsgate team there, most of whom contributed to the successes in some way. Credit must of course go to Elevation Sales who go the extra mile to ensure our titles achieve their potential. A great night was had by all."
Studiocanal has long excelled at its work for weight its classic catalogue titles and it was another deserving winner in the shape of The Dam Busters, which picked up the Campaign Of The Year Catalogue Single Product. Commenting on its success, the company's Kristin Ryan said: "We're extremely pleased that The Dam Busters was awarded the Catalouge (Single) Campaign of the Year at last night's event. As one of the most celebrated films in our extensive back catalogue, the entire team across restoration, curation, marketing, publicity and sales worked incredibly hard on the project all the way through the value chain from Event Cinema to the Home Entertainment release."
Other gongs included a brace for Sony Pictures Home Entertainment, which picked up the Campaign Of The Year for TV for The Crown 2, as well as the Campaign Of The Year For Film Box Office Over £25m for Peter Rabbit. Disney earned one, for Campaign Of The Year For Film £15m to £24.99m for Solo: A Star Wars Story. Multi-Packaging Solutions was Supplier Of The Year. Digital Retailer Innovation Of The Year went to YouTube for its Upsell Panel. As the judges said: "Harnessing the wealth of both official and user-uploaded movie content on the platform, the YouTube Upsell programme introduced an automatic panel, linking the user to a route to purchase or rent the content directly both on mobile and desktop. In a climate where converting consumer interest into sales is of paramount importance, the judges felt that the YouTube Upsell programme deserved to be celebrated for its innovation, allowing them to capitalise on the bank of clips and movie-related content already on the platform. The judges also felt that the huge challenge of developing and coding this update should be recognised, with roll-out on such a large platform inherently high risk, but at the same time creating the potential to educate consumers and boost sales for distributors across the category."
---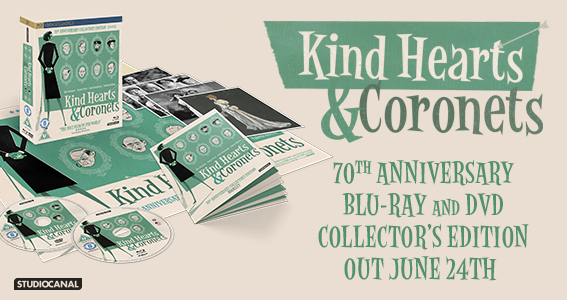 ---
Physical Retailer Innovation Of The Year award went to Warner and Tesco jointly for work on the Drafting Bay. As the judges said: "Revitalising traditional drafting methods in-store, joint winners Tesco and Warner Bros. Home Entertainment Group worked together to launch an entire bay in range for drafting titles. A winning partnership and unique collaboration saw one studio deliver a vision for the benefit of the entire category. Both teams worked closely to design a new point of sale that fits within corporate guidelines as well as delivering a message that resonates well with customers. Committed to increasing facings to drive increased awareness, and elevating the presence of relevant titles in the aisle, the new bay included eye-catching artwork and key messaging encouraging shoppers to purchase franchise titles that currently have new releases in cinemas. With an increase in customer engagement in the aisle driving additional sales for the catalogue market, Tesco's grocery share for key drafting titles saw an increase of up to 11 percentage points."
Just before the final category award, we'll have more next week, on our website too, so winners, highly commendeds and more: let us know your thoughts. Attendees too, feel free to let us know what you made of the ceremony… Email to the usual address… And a big thank you to BASE for hosting us, our table pals at Strike, Delga and Experience 12, among others. Hello to everyone we didn't see, and a further thanks to everyone who said nice things about The Raygun and our shoes on the night…
More awards business, and Altitude was the worthy winner of the Campaign Of The Year for Special Interest, ousting what is traditionally picked up by comedy acts, thanks to its campaign for documentary Spitfire. Commenting on its success, the company's Adam Eldrett said: "We were delighted to pick up a BASE award in the Special Interest category for Spitfire. It was a release the whole team worked incredibly hard on, especially the event release premiere where an actual Spitfire was on the red (Aka RAF Blue) carpet last summer and we broadcast a Q&A with the filmmakers and veterans to cinemas nationwide. The subsequent home ent campaign was spawned from this initial activity and helped to drive online and later on physical sales."
Altitude was, in fact, busy around the country on Thursday night. A few miles away from the BASE Awards, up at Ally Pally, the company was premiering its Liam Gallagher documentary As It Was, with the star in attendance and performing live afterwards. The doc was beamed to cinemas around the country too, ahead of a digital on Friday and then physical release on Monday. Commenting on the event, Adam Eldrett said: "Meanwhile much of the team were working hard on another event release last night over at Alexandra Palace as Liam Gallagher: As it Was was broadcast into cinemas nationwide and featured a live performance from the man himself. It's now in cinemas and also out on Friday on digital before heading to DVD and Blu-ray next week in time for Father's Day." Our sometime contributor and kidzcoolit.com founder Nick Gibbs-McNeil was there too, he told us: "As a die-hard Oasis/Gallagher fan I felt like the cat that got the cream being invited to the As It Was premiere. Not only is the film a beautiful insight into the man Liam Gallagher has become over the last 25 years - it's also the perfect follow up to Supersonic. If Supersonic is Trainspotting, As it Was is T2. And if that wasn't enough Liam played a live set of solo and Oasis tracks once the movie was finished. Easily one of the best premieres I've ever been to – a night to remember!"
Meanwhile, in Sheffield, there was more for Altitude too, as recounted by Adam Eldrett. He said: "Lastly on Thursday night the rest of the Altitude crew distribution team were up in Sheffield at the world famous Doc/Fest where Maradona received it's UK Premiere, opening the festival with and insightful Q&A with director Asif Kapadia. We are excited to be working with the same award winning team that brought us Senna and Amy. It's just one of multiple Q&A screenings Asif is doing for the film ahead of its theatrical run when it hits cinemas next Friday coming to to Home Ent this Q4." We're seen it and it really is truly outstanding, highly recommended.
One of the key distributors attending the Sheffield Doc/Fest is, of course, Dogwoof and it too has product arriving on the shelves, as the company's second-biggest theatrical release in its history, Three Identical Strangers arrives on DVD and Blu-ray on Monday (June 10). The film has already enjoyed a UK TV premiere courtesy of Channel 4 and is currently topping the documentary and indie charts across digital platforms. Commenting on the release, Dogwoof's head of home entertainment Daniel Green said: "Three Identical Strangers was one of the standout docs of 2018, so we naturally jumped at the chance to work with the director Tim Wardle and the rest of the Raw TV team in replicating the US success. It was a worthy BAFTA nominee in February and amassed a fantastic £450K at the UK box office - all of which is already translating into one of our most popular HE releases to date. We're also looking ahead to the eagerly-anticipated fiction remake..."
---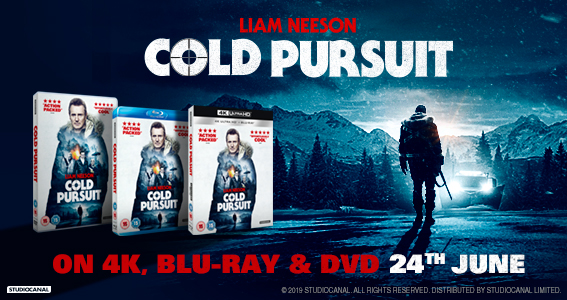 ---
Also on Monday, multiple SKUs, three movie collections, a Zavvi exclusive Blu-ray Steelbook and an online exclusive set complete with Funko keychains of two of its characters, comes the final chapter of the How To Drain Your Dragon series, The Hidden World, through Universal. The core of the campaign comes through TV, targeting parents, fans of the franchise and animation, with kid-friendly activity on SuperAwesome. There's also an in-pack promotion with kids-go-free vouchers for the Shrek's Adventure attraction, this is included in some of the marketing and pos. Social media activity has included bespoke elements around events such as the Champions League final. A press trip took assorted publications to Norway, with further coverage in the likes of First News, The Sun-The Fun, Girl Talk, Kraze and Match. Commenting on the release, senior product manager Emily Evans said: "I have loved working on the final chapter of such a beloved franchise. I'm just sad there won't be any more!"
Also through Universal and in stores on Monday is Instant Family, the Mark Wahlberg and Rose Byrne starrer about would-be parents who take on three foster children. Support for the title comes through AV activity, including display and pre-roll on Mail Online. PR has included real-life fostering stories in the likes of the Sunday Mirror's Notebook magazine, S Magazine and Woman, as well as coverage in the likes of Empire, Closer, Kerrang, Primary Times Online, Female First, HeyUGuys, Total Film, Radio Times, Heat, PlayStation Magazine, The Sun and Mail on Sunday.. Commenting on the release, senior product manager Emily Evans, again, said: "It's been a pleasure working on this title. It's a great film full of heart and I thoroughly recommend it!"
The Q3 presentations and discussions are now coming thick and fast, and one company that continues to thrive and grow, offering up theatrical and day and date releases, VOD, EST and physical formats – and all points in between, innovating with release strategies and routes to market – is Signature. It's offering up another hefty and commercial, rich in acclaim and quality, slate for the three months ahead starting in July. We'll run first through the headline titles, kicking off on the first of the month of July is Eye For An Eye (fka The Poison Rose), starring John Travolta and Morgan Freeman in a moody, neo-noir crime thriller. It's followed by the third and final instalment of 2018's mist successful premium VOD release, Escape Plan. Escape Plan 3 will be in cinemas and VOD on July 5 and DVD, Blu-Ray and boxset on August 26, and reunites Signature favourites Sylvester Stallone and Dave Bautista. "Escape Plan has proven to be home entertainment gold," said the company's Emilie Barra. "Our campaign will really highlight the amazing action and cast." Kursk: The Last Mission, available a week later across cinemas and digital platforms on July 12 and DVD and Blu-Ray on September 16, is an international affair with Colin Firth as the submarine commander charting a tricky course in a tense, Cold War true-story thriller. Sticking with all things Soviet, Ashes In The Snow is a Schindler's List meets Enemy At The Gates affair looking at the Soviet occupation of Lithuania. In a year where Charles Manson is featuring in a raft of films, not least Quentin Tarantino's Once Upon A Time In Hollywood, the time is right for the first of two Matt Smith starrers due in Q3 from Signature, in the shape of Charlie Says. The film sees the former Doctor starring as the cult leader in this take on the killer and his commence from the director of American Psycho due at the end of July. On a completely different note at the end of July comes Lady Bug, an animated family adventure in the style of Ants and A Bug's Life. Signature has scored another coup in landing the next film from noted director Brian De Palma – Domino boasts an impressive cast (Nikolaj Coster-Waldau, Guy Pearce, Carice Van Houten), multiple European locations and an eminently commercial spot (think Bourne meets Homeland) and, of course, De Palma as well. "There's a lot of anticipation about this one," said Emilie Barra, "De Palma is a huge Hollywood legend." The Captor is due on August 18 on digital and DVD, after it's theatrical bow on June 21st, and is based on the tale that gave birth to the phrase Stockholm Syndrome, it stars Ethan Hawke, Mark Strong and Noomi Rapace. Also in August is JT Leroy, which boasts an "amazing cast", including Kirsten Stewart and Laura Dern, and recounts the stranger-than-fiction true story of the author who wasn't all they appeared to be. Berlin I Love You, on August 18, is the newest following on from Paris Je T'Aime. Spy Cat is a self-explanatory tale that has already benefited from a nationwide theatrical during the Easter holidays. The ever-watchable Eddie Marsan appears in Feedback, as a popular talk radio host who ends up getting more than he bargained for when his studio comes under attack. Into September and Hot Air is another talk radio friendly title, with this time Steve Coogan starring as a rather obnoxious right wing shock jock whose life is turned around by the arrival of his 16-year-old niece. "It'a timely and irreverent look at Trump's America," said Barra. The Wind its due in September under the FrightFest Presents banner following a premiere at the Edinburgh film festival. Already certified fresh on Rotten Tomatoes, it is, Signature's Emilie Barra said, "a real twist on the supernatural thriller genre". Meanwhile, Night Hunter stars Henry Cavill as a cop in a race against time hint for a serial killer on September 13.
Death Us Do Part looks at the aftermath of the zombie apocalypse form FrightFest Presents. More horror, under the popular FFP banner is psychological horror thriller from the team behind The Siren, They Look Like People. A week later, July 15, sees the release of The Farm on July 22, folk horror in the shape of The Field Guide To Travel before August see's the release of Nobody Leaves and The Golem. Moving on from horror, Time After Time, is a time travelling romcom on July 15 with Game of Thrones star Sophie Turner, while Princess And The Dragon offers up animated family fare ahead of the release of Frozen 2. Back to genre fare and The Golem is another FrightFest Presents title, The Counterfeiter stars Chow Run Fat (due on August 12), followed by thriller Rust Creek. A key September title comes in the shape of Elisabeth Moss starring in Her Smell, which has a raft of strong reviews behind it. And there's more epic war stories in Battle Of Leningrad.
---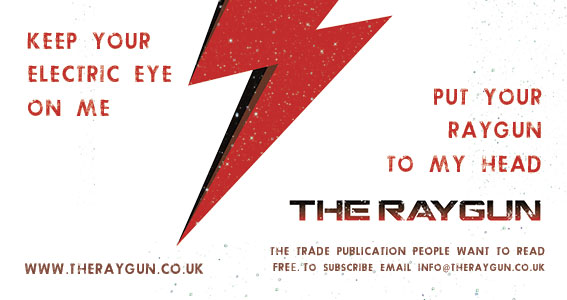 ---
QUOTE OF THE WEEK
"We saw how popular the Fury v Wilder fight was across piracy networks. The Joshua v Ruiz fight has been the largest unauthorised audience that we've ever tracked across boxing and it's staggering to see that 93 per cent of the audience watched via YouTube. The official pay-per-view audience figures have yet to be published, but this is a massive audience that's being ignored. This highly engaged audience offers up huge insight and perhaps, more importantly, significant commercial opportunity."
Piracy expert Muso's chief executive and co-founder, Andy Chatterley on one of the biggest ever illegal streaming audiences for Anthony Joshua's bout with Andy Ruiz Jr. It totalled 13 million worldwide, with Nigeria the biggest audience and the UK third with almost 1 million.

AT THE MOVIES
The Russo brothers are riding high on the back of the success of, well, pretty much anything they turn their attention to at the minute, not least Avengers: Endgame, so their next project(s) and news thereof are eagerly awaited by the cognoscenti. And it's good news for nerds, this time of the tabletop gaming and card-playing variety. For the pair are said to working on an animated series based around Magic: The Gathering. For the uninitiated, it's a series of ongoing tale of battles and the usual sword and sorcery stuff, where the fate is decided by cards. The siblings said: "We have been huge fans and players of Magic: The Gathering for as long as it has been around. So being able to help bring these stories to life through animation is a true passion project for us."
More Tarantino news, and Once Upon A Time In Hollywood has only been seen by the select few at Cannes, but Quentin is keeping himself busy, with news that a film based on the QT-sanctioned Django Unchained meets Zorro comic book series could be on the way. What will become of it, and whether Tarantino will direct, is unknown, but the director has enlisted Jerrod Carmichael, from The Carmichael Show, to pen a script…

Oh, and if it wasn't obvious enough, Robert Pattinson has officially been confirmed as the new Batman, being given the nod ahead of rival Nicholas Hoult. In other DC-related news, Benicio Del Toro is said to be next in the frame for the ever-expanding Suicide Squad cast.

TWEET OF THE WEEK
There we were, live tweeting the BASE Awards under the #baseawards hashtag, with increasingly frantic and befuddled messages. Follow us on www.twitter.com/theraygun for more…
Not, as we thought, a promo for a Vauxhall…
You say Ford V Ferrari, we say Le Mans 66
You're on The Raygun newsletter mailing list, which has been running for eight years, because you requested it, have been recommended to us or sent us emails. You can unsubscribe at any time, if you're daft, using the link elsewhere or by emailing as below. But of course, you don't want to do that, do you? We don't share your information with anyone else, we don't like cookies and we're the good guys. We care because you do…
To subscribe to The Raygun newsletter, please email
info@theraygun.co.uk
with subscribe in the subject matter
To unsubscribe, email

info@theraygun.co.uk

with unsubscribe in the subject
For editorial or advertising queries, contact

tim@theraygun.co.uk