PRICE EXITS FOX…
…AND BASE
NEW VENUE FOR AWARDS
NEXT MUBI TITLE LANDS IN STORES…
…AND SERVICE KEEPS IT PHYSICAL
DANCING IN THE STORES
PETS MEAN PRIZES
BFI DANGLES BAIT…
…AND HEADS TO APPLE
ARROW GOES DIGITAL FIRST
STUDIOCANAL HAMMERS HOME THE MESSAGE…
…AND UNVEILS Q4 SLATE…
…WITH CLASSICS AND TOYS
LIONSGATE TALKS MORE Q4
TRINITY SALUTES CAPTAIN…
WITH MORE ASIAN CINEMA
CRACKING RELEASE, GROMIT
HALLOWEEN APPROACHES…
AT THE MOVIES
TWEET OF THE WEEK
TRAILERS OF THE WEEK
---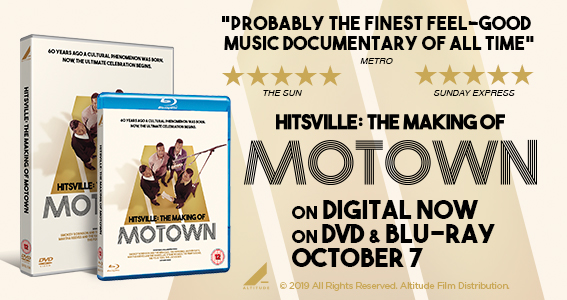 ---
If you can't read this newsletter or see the ads, please click here.
It was a good week for… BASE says hello to a new awards venue…
It was a bad week for… and BASE says goodbye to its chairman…
Good news and bad news for the industry from trade organisation BASE, as it has confirmed a new and much storied, historical venue for its annual awards, but has also seen the departure of its popular, mercurial chairman. We'll start with that, as the departures at Fox's home entertainment arm, now, of course, part of the ever-expanding Disney family, started in earnest at UK head office in Soho Square this week with the departure of Robert Price. The former Future Publishing chief had been at the major for almost a decade, bowing out with huge recent successes with The Greatest Showman and Bohemian Rhapsody as a legacy of his time at Fox. He said on the day of his departure: "After nine amazing years today was my last day at Fox. It's been a time of incredible change but with one constant; the brilliant performance of the teams I've worked with and the results we've achieved together."
And as he exits Fox, Robert Price has also left his role as BASE chairman. He said: "I'm incredibly proud of what BASE, formerly BVA, has achieved in the five and a half years I've served as its Chair – the organisation has been a proactive force for change and growth and it is clear to me that the our industry is incredibly fortunate to have a trade body that, despite limited resources and expanding demands, delivers at the highest level at all times. This is, of course, primarily because of the leadership and strategic vision of Liz Bales - our industry is incredibly fortunate to have her at the helm of her high-quality team, whose collective drive, ceaseless positivity and commercial focus has benefited all members. I would like to thank Liz and all of my fellow BASE Council members for their generous support, time and work contributed during my time as Chair, it has been a delight working with the team. I am a passionate believer in industry bodies - when they are properly led and work to a clear strategic agenda - for the ongoing health of the industry, members and its people. Looking to the future it's clear that there still is a need in video entertainment for BASE as a conduit for supporting and driving industry change. I wish BASE and its members all the best for the future, it's a wonderful industry to work in." BASE vice chair and md for Elevation Sales, Kevin Dersley added: "Robert's dedication and commitment throughout his time as BASE Chair has truly been best in class, and has, with the efforts of Liz Bales and the team, cemented the organisation's continued success by consistently challenging the board and the wider membership to support and deliver against a diverse agenda of proactive, relevant category-driving projects. It has been a pleasure to work alongside Robert over the years and he will be sorely missed at BASE and across the industry.As we move forward, I'm delighted to continue working alongside Lesley Johnson (BBC Studios) in our role as vice chairs, covering all responsibilities as we head into 2020 alongside Liz and the amazing team at BASE." We're sure Raygun readers would like to join us in thanking Price for all his work for the whole industry and wish him all the best for the future…
---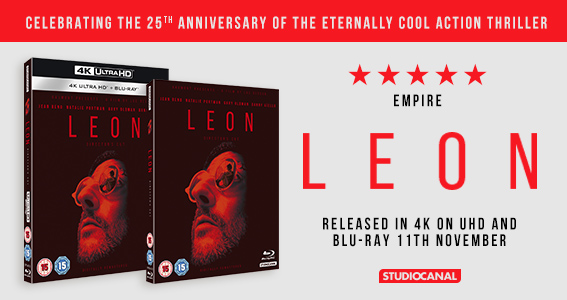 ---
If you were to ask us, one of the best premieres we've ever been to was for one of the early X-Men films at The Roundhouse, Camden, site of psychedelic happenings in the 60s, punk gigs in the 70s and all manner of weird and wonderful things since (in recent years, we've seen the likes of My Bloody Valentine and Grace Jones there, and it really is a historic location. So we're warmly welcoming the news that next year's BASE Awards will be heading north in the capital to the Roundhouse. The event also marks BASE's 40th awards and, diary date alert, it will take place on Thursday June 4 in 2020. Commenting on the event, BASE chief executive Liz Bales said: "The BASE Awards are well established as the celebratory high point in the home entertainment calendar and there is no better venue to hero the Awards in their 40th year than the Roundhouse. The category has seen an astounding evolution over the past 40 years and as the pace of change continues, the boundless energy and devotion shown by individuals and teams across the industry is both inspiring and exciting. We can't wait to celebrate the outstanding work produced this year with you in June."
Monday October 7 sees the third release from MUBI's physical imprint, as Luca Guadagnino's bold take on Suspiria lands in stores. It's the biggest release thus far from the DVD and Blu-ray arm of the curated video on demand service and the company is vowing to continue with the strategy going forward. Our ambition was to have some branding, a consistency of spines, numbers editions and more," said MUBI's Jon Barrenechea. "We look at them together and we're really proud of the look and feel of them." The extras have improved with with each release, from Border ("we weren't able to secure a lot of features, but it's a beautiful disc") through Under The Silver Lake ("we had A24 material and Andrew Garfield's Q&A when he came to the Prince Charles Cinema, which is incredibly insightful and that alone makes it worth it") up to Suspiria ('we've worked closely with Amazon, I'm really happy with this one"). And what's more, the sales have been impressive too, as Barrenechea explained: "Border and Silver Lake sales have exceeded our forecasts. Considering the size of the films theatrically, there's been a lot of interest and both lend themselves to repeat viewings. Suspiria is the highest profile of the three, so we're very excited."
And in key news from MUBI, the company has confirmed to The Raygun that it will be continuing with the label going forward. Two further releases are scheduled ahead of Christmas, with documentaries on PJ Harvey, A Dog Called Money, and Yves St Laurent (The Last Collections) make perfect gifting options for fans of the singer and the fashion designer. And with a slate of five films, including the aforementioned YSL doc, airing at LFF as we speak, there are more set for 2020. And what of the actual service itself? Barrenechea concluded: "It's going really well. It's growing significantly and MUBI Go [its offer giving a free theatrical ticket to consumers] has been a huge driver of growth for us in the UK. We're going to expand to other territories too, with the MUBI platform growing globally."
In the second of three big Motown Mondays for Altitude and its Motor city soul documentary Hitsville – the premiere was on October 23 – the film arrived for a one night only special in cinemas around the UK on October 30, with the third big first day of the working week following on Monday October 7 with the release of DVD and Blu-ray releases of this absolutely essential, superlative music documentary (the digital was out on Friday October 4). The screenings of the film picked up strong word of mouth, and, as Altitude's Michael Guerrero said: "Our nationwide theatrical release of Hitsville, in over 320 cinemas, was a real success with dozens of sellouts being reported and a great regional skew with 15 of our top 20 sites being outside London. We're delighted that Motown fans came out across the country to celebrate the 60th anniversary of the label and brilliant to see that they have taken to social media to rave about the film. This, along with the positive response from critics, means we look to continue that mobilisation to the film's release on digital and DVD and Blu-ray."
Also in stores on Monday is the second outing featuring a bunch of canines and other family animals in The Secret Life Of Pets 2. The Universal release, which follows Max and co on a trip to the countryside, comes with a wealth of additional material, including shorts featuring another gang from Universal's Illumination animation studio, the Minions. This will feature in much of the marketing campaign, which includes TV, radio, social, VOD as well as Vet Channel activity. This includes a specially created tailored spot aired in surgeries across the country. There's a promotion with the SuperAwesome kids' platform with branded skins, video and games going live. A research piece about the secret language of pets and how they communicate produced by partner Fun Kids Radio who will be running this across their social channels for week of release as well as two daily shout outs on their radio show. Commenting on the release, product manager Alicia Cho said: "I love the quality of all Illumination films and this one is no different. An adorable story along with all the returning Pets characters we know and love. A 'purrfect' movie for the whole family!"
One of the biggest theatrical successes of the late summer and early autumn season is not your average flashy Hollywood blockbusters, rather a black and white, low budget British tale about Cornish fishermen. Bait has amassed more than £330,000 at UK cinemas and is still playing strongly to packed houses around the country. As box office experts have noted, its continued success – the film has been playing for five weeks come this weekend – indicates the incredible word of mouth that the powerful film has generated. As we at The Raygun have noticed, rarely have our non-industry pals asked if we've seen a film as much as they have about Bait in recent weeks, further highlighting how the film is winning over audiences. The film is due from BFI on home entertainment formats in Q1, and the organisation's Phil Roberts said: "Mark Jenkin's Bait has proved hugely popular and not only in Cornwall; it has also become a 'must-see' cult hit with independent audiences across the UK. Mark has been critically acclaimed as a distinctive new voice in British cinema, and the film has been compared with the work of David Lynch, FW Murnau and Nicholas Roeg. We see the Blu-ray (which will be stacked with extras) appealing to specialist Blu-ray collectors, as well as fans of popular and contemporary British cinema. Our January 2020 release date will benefit from Bait's inevitable inclusion in many of the Best Film of the Year polls."
Sticking with the BFI, and the organisation has announced that its BFI Player subscription vod service is now available through Apple TV, giving its customers access to the vast selection of homegrown and world cinema titles, and new and classic features. Consumers will get a free seven day trial. Commenting on the move, Edward Humphrey, director of digital at the BFI, said: "BFI Player is already the best place to discover critically-acclaimed films from across the decades. We're delighted to offer BFI Player through Apple TV channels on the Apple TV app and make it even easier to watch our iconic catalogue of films on-demand."
From Arrow, it's interesting to note that its efforts to grow its digital channel continue apace, as the company has just launched its first digital premiere on the Arrow Video Channel, its video on demand service available through the likes of Amazon Prime Video and Apple TV. Canadian horror Harpoon, which premiered at Arrow Video FrightFest this year, will appear this month on its own channel ahead of a Blu-ray release in 2020. It's the first in a number of exclusives planned, including November's Hagazussa and joins a raft of existing titles from Arrow Video's library, including the likes of horror classic Hellraiser. Harpoon itself follows a jealous husband who heads to sea in a boat manned by his wife and the man he believed she was having an affair with his best friend. Commenting on the move, Arrow Video's head of digital Daniel Perry said: "We are honoured and excited to be launching Harpoon on the ARROW VIDEO CHANNEL exclusively as our first premiere title on the service this October. Harpoon is a perfect example of the quality of film we will be bringing every month to the Channel, supporting stand out new release cult films that fit perfectly with our brand and our extensive list of curated catalogue titles such as Donnie Darko and Heathers."
---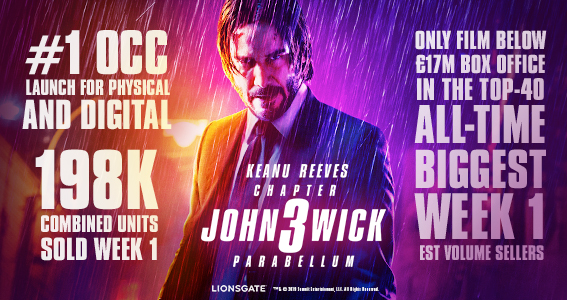 ---
Studiocanal has announced a new deal with long-standing, legendary horror studio Hammer Films that will see the distributor handling distribution and marketing rights for more than 200 of the company's films. It builds on the existing agreement in territories such as the UK, adding to the list of titles that Studiocanal can release on home entertainment formats, while also extending it to cover sales rights in territories not covered by Studiocanal. It also takes in licensing and merchandising rights. Studiocanal has already released a number of titles from Hammer's esteemed library. John Rodden, head of UK home entertainment and library at Studiocanal says of the deal: "We're delighted to partner with Hammer Films and add to our extensive catalogue of classic films. The Hammer name is truly iconic and we look forward to developing the brand on a global basis." Simon Oakes, geo of Hammer Films added: "The Studiocanal library already includes many films that Hammer co-produced with its British distributors in the 1960s and 70s. This partnership is both an exciting opportunity for our two companies and a new chapter in a long filmmaking tradition."
Studiocanal has, of course, made its name with, among other things, its excellent catalogue activity, reviving and restoring titles and mining its massive archive for all its worth. And some of those library titles will be appearing again as part of its Q4 slate, with more under the Vintage Classics banner. As the company's Kristin Ryan said: "In celebration of its 25th anniversary, Leon is being restored and released on UHD, Blu-Ray and DVD (November 11). Undoubtedly one of Luc Besson's best and most memorable releases, the film features breakthrough performances from a young Natalie Portman, alongside Jean Reno and a memorable and scene- stealing turn Gary Oldman. We've got a real opportunity to push the film as a top gifting title alongside self purchase and the release will be one of our key drivers pushing our ever expanding Classic Catalogue UHD range. Also lined up for restoration release this Q4 are 80s classic actioners Red Heat (October 21) and Universal Solider (November 4) alongside Alan Parker's cult classic Angel Heart (December 14)." There's more from the Vintage Classics too, as outlined by senior product manager Tara Hutton, who said: "We also continue building on our Vintage Classics Collection brand this Q4, with a plethora of restored British gems including some lesser known 70s horror classics; Fright, starring Susan George and credited as the 'ground breaker' film for the terrorised babysitter formula and And Soon the Darkness (October 14), a unique, atmospheric thriller filmed completely in daylight in the French countryside. Followed by two David Essex critically acclaimed musical dramas; That'll Be The Day and Stardust (October 21), filmed at the height of David's career and starring Keith Moon, these films chart the highs and the lows of a Rock n' Roll lifestyle. And rounding off with classic 80s comedy of manners Clockwise (November 18) starring John Cleese and the seasonally timed 1952 Christmas drama starring Ralph Richardson, The Holly & the Ivy (December 2)."
And lastly from Studiocanal, comes, just in time for Christmas, Playmobil: The Movie, due on December 2. Commenting on the release, product manager Carys Gaskin said: "We're delighted to bring the fun and family focused Playmobil: The Movie into homes in December in time for the Christmas gifting season. With great musical numbers in the film from Anya Taylor-Joy, Adam Lambert and Meghan Trainor as well as a brilliant cameo from Daniel Radcliffe as the suave secret agent Rex Dasher, there's something for everyone to enjoy on the fantastic plastic adventure! Our event sized media campaign will be across TV, social and digital and in shopping mall environments alongside big scale promotions as well as a ton of Playmobil goodies to share with family bloggers, websites and magazines to raise awareness of the release across a broad audience this gifting season."
More Q4 business, and we covered Lionsgate's Q4 as part of our John Wick Chapter 3 special last week (you can see that here), but we thought we'd run through its key releases again, so here's the company's Katy Machin on its forthcoming titles. She said: "Lionsgate will release leading titles across genres throughout Q4, from the action-packed hit Angel Has Fallen; to British family animation The Queen's Corgi; to Rob Zombie's latest horror offering 3 From Hell. The Deluxe Triple Box Set of the legendary John Wick franchise joins the Has Fallen box set on shelves, perfect for Christmas gifting. The always-entertaining Nicholas Cage leads in DTV title Primal following the success of Q3's A Score to Settle, while sports fans will enjoy The Rugby World Cup 2019: The Official Review. Finally, leading the way into awards season is the timely film Skin, which boasts a career-best performance by BAFTA-winner Jamie Bell."
Trinity's Cine Asia imprint continues to mine a rich seam of cinema from China and south east Asia, with not one but two titles landing in cinemas on October 4. The first is The Captain, directed by Infernal Affairs helmer Andrew Lau, his latest addition to his impressive filmography. The film follows the titular hero, an airplane pilot who battled to save his crew and passengers after a freak accident 30,000 ft above the Tibetan plateau left his plane with a shattered windshield. It's based on a true story and boasts visual effects and action aplenty in this tale of a miraculous escape with a death defying emergency landing. The film will arrive on home entertainment formats early in 2020. Trinity's Cedric Behrel said: "Andrew Lau is one of the rare filmmakers who truly combines gripping storytelling with epic, blockbuster-level production values. Based on a true story, this is a hair-raising and genuinely moving story which pays tribute to courage and nerves of steel. We are excited to be bringing such a powerful and courageous story to big screens across UK and Ireland and look forward to following it up with a strong ancillary campaign, seeing ace jets pilots are having a bit of a comeback." At the same time, there's also The Climbers, which previewed last weekend and also played at IMAX cinemas, before a wide release on October 4. The film follows the first Chinese team to conquer Everest, and Trinity's Behrel said: "We are very excited to be bringing this mountaineering epic to European shores and beyond, starting with the UK and Ireland, day-and-date with China. Its central storyline –climbing the most dangerous side of the highest mountain on Earth for the first time, is one which can resonate with wider audience, and furthers our strategy of engaging Western and Eastern audiences together while expanding our releasing footprint across Europe and beyond."
Anniversary time and it's 30 years since Wallace and Gromit first burst into the public eye with the exceptional A Grand Day Out. And the birthday of the duo, created by Nick Park and Aardman Animation, is being celebrated in style with the launch of Wallace And Gromit The Complete Collection on Blu-ray and DVD from BBC Studios on October 21. As well as A Grand Day Out, it features The Wrong Trousers, A Close Shave and Cracking Contraptions. Park himself said: "Wallace and Gromit have become an icon of British culture and it's fantastic to be celebrating the 30th anniversary of the nation's favourite cheese-loving duo with a re-release of the original series."
And we'll end with something far spookier, as our old pals at Arrow Video FrightFest have announced their plans for Halloween, with the traditional all-day and all-nighter at Cineworld Leicester Square. There's a wealth of titles on offer, including Candy Corn, with horror legend Tony Todd; 80s throwback We Summon The Darkness; UK premieres for Trick and Swallow; the Blumhouse-produced Uncanny Annie; anthology film Scare Package and The Haunted Swordsman. Commenting on the release, Alan Jones, FrightFest co-director, said: "Get your knives out, your chainsaws revved up and your machetes raised as FrightFest, the UK's biggest and best genre event returns to the Cineworld Leicester Square on Saturday November 2 for a morning of mayhem, an afternoon of anguish and an evening of evil in a day of the dead extravaganza. Happy Halloween everyone!"
---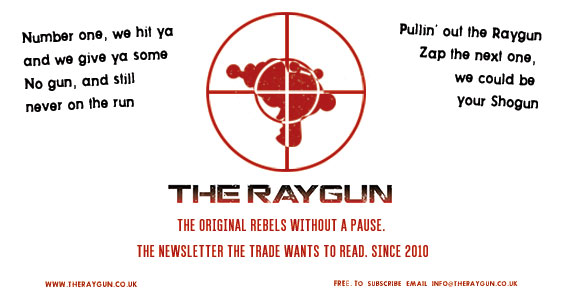 ---
"The law is very clear that the sale of illegal streaming devices (ISDs) is illegal and it is an issue taken very seriously by both the police and the courts. We will continue to investigate and pursue all suppliers of illegal streaming services, regardless of the size or scale of their operation, to protect the intellectual property that enables the Premier League to be so competitive and compelling. Addressing the issues created by the unprecedented beoutQ situation remains a key priority of the Premier League and we will work tirelessly to support beIN Sports, as well as all other broadcasters and fans who acquire our content legitimately."
Premier League Director of Legal Services Kevin Plumb
"We are working with our members, including the Premier League, to remove sellers of illegal devices from the market and bring them to justice and we have had considerable success.
"The message is now unequivocal; if you sell a device that provides access to content that is not licensed or owned by you, you will face a criminal conviction.
"Illicit retailers should be aware of the Court's view that ignoring a cease and desist notice was a clear aggravating factor in this case."
Kieron Sharp, FACT Chief Executive
Both were talking after Ammar Al-Silawi was convicted of two charges of copyright and two charges of fraud for selling internet streaming devices which provided unlawful access to a number of channels, including pirate service beoutQ, from a shop on Edgware Road, London. He was sentenced to 300 hours of unpaid community service and was ordered to pay legal costs to the Premier League.
AT THE MOVIES
In news you already thought you'd heard, Netflix has this week confirmed that it has renewed Stranger Things for a fourth series. But although we thought that had already been announced after the third season aired some months back (particularly given it was such a triumph after what may thought was a lacklustre second outing), there is new news in the fact it is part of an overall deal with series creators The Duffer Brothers. The deal takes in both films and series and will see them looking beyond the Stranger Things universe. Netflix supremo Ted Sarandos said: "The Duffer Brothers have captivated viewers around the world with Stranger Things and we're thrilled to expand our relationship with them to bring their vivid imaginations to other film and series projects our members will love. We can't wait to see what The Duffer Brothers have in store when they step outside the world of The Upside Down." The Brothers themselves said: "We are absolutely thrilled to continue our relationship with Netflix. Ted Sarandos, Cindy Holland, Brian Wright, and Matt Thunell took a huge chance on us and our show – and forever changed our lives. From our first pitch meeting to the release of Stranger Things 3, the entire team at Netflix has been nothing short of sensational, providing us with the kind of support, guidance, and creative freedom we always dreamed about. We can't wait to tell many more stories together -- beginning, of course, with a return trip to Hawkins!"
Almost a quarter of a century ago, when Kevin Smith shot to fame as the director and relatively quiet star of Clerks, trade magazine timecode, then edited by The Raygun's Tim Murray, hosted a screening at the Metro Cinema in Rupert Street for London based video store staff, from head office and rental and retail stores dotted around London. The Metro is no more, there are precious few rental stores left anywhere in the country, but yet Clerks, it appears, is still going strong. For Smith has this week announced that a third film in the franchise that launched his career, is on the way. He's teaming up again with Jason Mewes, Brian O'Halloran and Jeff Anderson for the new film. A third was scheduled a couple of years ago, but it faltered after the latter star, who played Randal, had a minor tiff with Smith…
Universal is heading to Treasure Island for a forthcoming blockbuster… The studio has joined forces with production powerhouse Mandeville for the latest take on the classic adventure tale of Jim Hawkins and his travails with Long John Silver. The film will be the second live action feature directed by How To Train Your Dragon helmer Dean DeBlois, who's currently working on the Paramount and Hasbro toys to big screen feature Micronauts. The script is being penned by Beauty And The Beast Beauty And The Beast writer Evan Spiliotopoulos, adding to its credentials, although it still looks a few years away…
Following the success of not one but two Paddington films, Studiocanal is heading back to children's classics for another family outing with producer David Heyman. This time it's gone to post-war kids' tales Pippi Longstocking. Heyman said: "I am thrilled to collaborate with Thomas Gustafsson, Olle Nyman and their team at the Astrid Lindgren Company and our partners at Studiocanal on this film adaptation of the brilliant and timeless Pippi Longstocking. Pippi has endured and inspired families everywhere through her life force, strength of character and her irrepressible joie de vivre. Astrid Lindgren's books have been translated around the globe for many years – a testament to her vision which we are determined to honour with a new film."
More from that Frozen sequel…
This film's got what it takes (or one takes)…
You're on The Raygun newsletter mailing list, which has been running for eight years, because you requested it, have been recommended to us or sent us emails. You can unsubscribe at any time, if you're daft, using the link elsewhere or by emailing as below. But of course, you don't want to do that, do you? We don't share your information with anyone else, we don't like cookies and we're the good guys. We care because you do…
To subscribe to The Raygun newsletter, please email
info@theraygun.co.uk
with subscribe in the subject matter
To unsubscribe, email

info@theraygun.co.uk

with unsubscribe in the subject
For editorial or advertising queries, contact

tim@theraygun.co.uk