BETWEEN US - June 2019 /
ENTRE NOUS - Juin 2019
Thank you to everyone that took part in the
IG Wealth Management Walk for Alzheimer's
Bathurst - Belledune - Doaktown - Edmundston - Fredericton -
Grand Manan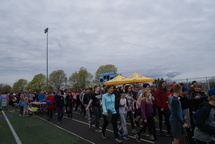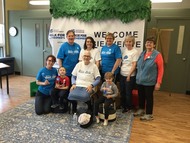 Moncton
- Oromocto - Rexton - Sackville - St. George - Tracadie - Woodstock
 Merci à tous ceux qui ont participé à
La Marche pour l'Alzheimer IG Gestion de patrimoine
The 16th annual IG Wealth Management Walk for Alzheimer's took place in 13 communities across the province this past May, raising over $186,400 with donations still coming in!

 

This year we had our first ever Walk in Oromocto. The event was a spectacular success raising $9004.30 and gathering hundreds of students, nursing home residents and staff, teachers, first responders, and members of the community. In total there were 700 participants, making this our largest ever Walk!

 

 

We had milestones in other communities as well. The Walk in Bathurst raised a record breaking amount of $14,200! Radio Canada stopped by the Walk in Bathurst to talk to some of the participants. You can watch the story

here

at 7:45 [in French only].

 

We are so grateful to all of our fundraisers, donors, volunteers, and community partners for giving so generously of their time, money and resources to make this event such a glowing success. We would especially like to thank our event sponsors for making this event possible.

 

Le 16e Marche pour l'Alzheimer IG Gestion de patrimoine annuel a eu lieu dans 13 collectivités à travers la province ce mai dernier,

amasser plus de 186 400 $ et recevoir encore des dons!

 

Cette année était la première Marche à Oromocto. L'événement a été un grand succès, levant 9004.30 $ et réunissant des centaines d'étudiants, de résidents ainsi que les personnels de foyer de soins, les enseignants, les premiers intervenants et le public général. Il y avait 700 participants en total, ce qui fait notre plus grande Marche à jour!

 

De plus, nous avons eu de grandes réussites dans d'autres collectivités aussi. La Marche à Bathurst a levé un montant record de 14 200 $! Radio Canada est passé par la Marche à Bathurst pour parler à quelques-uns des participants. Vous pouvez l'écouter

ici

à 7 :45.

 

Nous sommes reconnaissants de tous nos leveurs de fonds, donateurs, bénévoles et partenaires communautaires d'avoir donné si généreusement de leur temps, de leur argent et de leurs ressources pour rendre l'événement un succès. Nous voudrions particulièrement remercier nos commanditaires d'avoir rendu cet événement possible.
A special thank you to our partners / Merci
surtout à
nos partenaires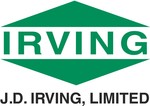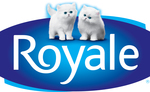 Sponsor Spotlight / Commenditaire vedette
Shannex, one of our longest standing partners, has been helping us make a difference for New Brunswickers living with dementia by supporting this event since 2012. Growing their contribution each year, they are now our exclusive "Dedicated Partner," contributing to the Walk not only at a provincial level, but a local level as well with five of their facilities in the province participating! We are so impressed every year by the number of teams and volunteers that register, and the generosity of the staff and residents. Shannex also continues to support the Society year-round as their staff and residents participate in fundraisers and organize BBQs, coffee breaks and host walks in their facilities.

 

 

 

 

For everything you have done for us in the past, everything you still do and will continue to do, we at the ASNB just want you to know how thankful we are, and we look forward to continuing our partnership and above all #MakeMemoriesMatter!

 

Shannex, l'un de nos grands partenaires de longue date, nous aide à faire une différence

pour les Néo-Brunswickois atteints de démence en soutenant cet événement depuis 2012

. Acroitant leur contribution à chaque année, il est devenu notre « Partenaire Associé » exclusif, contribuant à la Marche au niveau provincial, mais aussi au niveau r

é

gional avec la participation de cinq foyers dans la province.

Nous sommes tellement impressionnés chaque année par le nombre d'équipes et de bénévoles inscrits et par la générosité du personnel et des résidents

.

Shannex continue également de soutenir la Société tout au long de l'année, car son personnel et ses résidents participent à des collectes de fonds et organisent des barbecues, des pauses-café et des marches dans leurs installations.

 

Pour tout ce que vous avez fait pour nous dans le passé, tout ce que vous faites encore et ce que vous continuerez de faire, toute l'équipe de l'ASNB voulons simplement que vous sachiez à quel point nous vous sommes reconnaissants, et nous sommes ravis de poursuivre notre partenariat et, par-dessus tout faire en sorte que #ChaqueSouvenirCompte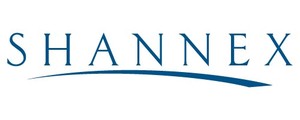 But wait! There's one more! /
Attendez! Il y en a un de plus!
Annual General Meeting / Assembl

é

g

é

n

é

ral annuel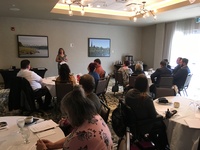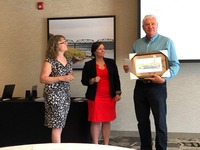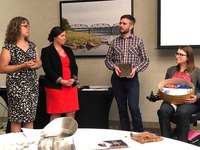 The Staff and Board of the Alzheimer Society of NB gathered with key stakeholders and welcomed guests to celebrate the 2018 fiscal year at our AGM on Saturday, June 15th. We are so grateful to have the opportunity to reflect on the past year and pay special tribute to some of our wonderful champions. If you weren't able to join us, check out our annual report to see some of our highlights over the past year.
---
Le personnel et le conseil d'administration de la Société Alzheimer du N-B se sont réunis avec des intervenants clés et des invités pour célébrer l'exercice 2018 à notre AGA le samedi 15 juin. Nous sommes reconnaissants d'avoir l'occasion de réfléchir à l'année dernière et de rendre un hommage particulier à certains de nos champions extraordinaires. Si vous n'étiez pas capable de nous joindre, lisez notre rapport annuel pour connaître certains de nos points saillants de l'année dernière.
Recipient of the Pauline Spatz Leadership Award /
Recipiendaire du Prix de leadership Pauline Spatz
The third annual Pauline Spatz Leadership Award was presented to George Allen by Mark Harris and Rebecca McMurrer of the Alzheimer Society of NB Saint John Resource Centre.




George first came to know the Society in 2013 when his dear wife, Joan, was diagnosed with Alzheimer's disease. Since this time, George has become a dedicated champion of the Alzheimer Society of NB. Click here to learn more about the amazing ways that George shows leadership in his community!




---

 
Le troisième prix de leadership Pauline Spatz annuel a été remis à George Allen par Mark Harris et Rebecca McMurrer du Centre de ressources de la Société Alzheimer du Nouveau-Brunswick à Saint John.
George a découvert la Société en 2013 lorsque sa chère conjointe, Joan, a reçu un diagnostic de maladie d'Alzheimer. Depuis ce temps, George est devenu un partisan dévoué de la Société Alzheimer du NB. Cliquez ici pour apprendre comment M. Allen demontre le leadership chez lui.
In the News / Dans les nouvelles
It's Here - Canada's First Ever Dementia Strategy!

 

On June 17, 2019, history was made as the federal government officially announced Canada's first national dementia strategy: "A Dementia Strategy for Canada: Together We Aspire."

 

This is fantastic news for the more than half a million Canadians living with dementia today—and the thousands more who will develop the disease in the years to come. For the first time, we have a strong foundation for a coordinated and targeted national approach to improve dementia care and advance research.

 

Now, much work lies ahead to ensure the strategy brings about immediate and lasting changes for Canadians affected by dementia. We will continue to advocate for complete funding and speedy implementation of the strategy.

 
La stratégie nationale sure les maladies cognitives du Canada est arivée!
Le 17 juin 2019, une page d'histoire a été écrite… le gouvernement fédéral a officiellement annoncé la première stratégie nationale sur les maladies cognitives du Canada : « Une stratégie sur la démence pour le Canada : Ensemble, nous y aspirons. »

 

C'est une excellente nouvelle pour les plus d'un demi-million de Canadiens actuellement touchés par une maladie cognitive… et les milliers d'autres qui le seront à l'avenir. Pour la première fois, nous disposons d'une base solide pour adopter une approche nationale coordonnée et ciblée qui permettra d'améliorer les soins aux personnes atteintes d'une maladie cognitive et de faire progresser la recherche.

 

Il reste maintenant beaucoup de travail à faire pour nous assurer que la stratégie s'accompagne de changements immédiats et durables pour les Canadiens touchés par une maladie cognitive. Nous continuerons de défendre une mise en place rapide et entièrement financée de la stratégie.

 




 
 

We are so excited to be moving back to our newly renovated, dementia friendly office space in Fredericton!




Starting Monday, June 24, we will be back at 320 Maple Street in Fredericton. Stay tuned for an announcement on our grand re-opening in the fall!

---

Nous avons hâte de retourner dans notre bureau récemment rénové et adapté pour les personnes atteintes de démence à Fredericton!




À compter du lundi 24 juin, nous serons de retour au 320, rue Maple à Fredericton. Restez à l'écoute pour une annonce concernant notre grande réouverture à l'automne!
Tips for travelling with someone who has dementia /
Conseils lorsque vous voyagez avec une personne atteinte de la maladie d'Alzheimer
 

Summer is just around the corner, and for many people that means a time to take holidays and travel to see loved ones. However, as Alzheimer's disease or other dementias progress, changes in abilities can make it difficult to get away.




If you are travelling this summer with a loved one with dementia, check out these tips to help you plan your trip.

---

L'ete est

à nos p

ortes et pour de nombreux gens cela signifie le temps de prendre des vacances et de rendre visite

à

la famille. Toutefois,

à mesure que la démence progresse

, les changements relatifs aux capacités de votre compagnon pourrait rendre un voyage plus compliqué.




Si vous voyagez cet été avec un(e) proche atteint(e) de démence, consultez ces conseils pour vous aider à planifier votre séjour.
Our Mission: To alleviate the personal and social 
consequences of Alzheimer's disease and related dementias through the provision of support, education 
and advocacy, and to promote the search for a cause and a cure.
Our Vision: We see communities where no one suffers from dementia – we have taken a stand against 

the disease, defied its predicted path, and defeated its dark shadow. 
To learn more about the Alzheimer Society of NB, our programs or to volunteer contact any of 
our 6 local Resource Centres in Edmundston, Fredericton, Miramichi, Moncton, Tracadie and Saint John.
------------------------------------------------------------------------------------------------------------------------------------
La mission : d'alléger les conséquences personnelles et sociales de 

la maladie d'Alzheimer et des démences connexes en offrant des services de soutien, de formation et de 

défense des droits, et de promouvoir la recherche sur les causes et les traitements de la maladie.
Notre vision est celle d'un monde où personne ne souffrirait de démence – nous avons contrecarré la 

maladie, 

défié sa progression présagée et vaincu sa sombre menace!
Pour en apprendre davantage à propos de la Société Alzheimer du N-B et de nos programmes

ou pour faire du bénévolat, communiquez avec l'un de nos 6 centres de 

ressources 

régionaux 

situés à Edmundston, Fredericton, Miramichi, Moncton. Tracadie et Saint John.
Follow us, we're going places!
Alzheimer Society of New Brunswick, 
320 Maple Street, Suite 100
Fredericton, New Brunswick, E3A 3R4
-------------------------------------------
Société Alzheimer du Nouveau-Brunswick, 
320, rue Maple, bureau 100
Fredericton (Nouveau-Brunswick) E3A 3R4