IN THIS ISSUE:
BBQ Fund Raiser Set For Rep John Bennett September 15th
ArmesControl.com Trip Three on September 17th
Is Representative Sullivan Responsible For Forged Documents?
Did Representative Sullivan Lie To Police Officers on September 19th 2007?
---

---
Sponsors this week:
The Carpenter Shop
358 North Rockwell
OKC, Ok
405-942-2644
thecarpentershop.net
The Carpenter Shop is a full line cabinet and countertop shop that travels all over the state building dream kitchens for discerning customers
An Oklahoma Company for Oklahomans. They offer service with no contracts, a distinct difference from other security companies I've used. They believe in liberty, including the liberty to take your business eslewhere if they don't perform to expectations. Comtec Security provided the security make over for theSooner Tea Party after the burglarly in May
BBQ Fund Raiser Set For Rep John Bennett September 15th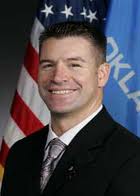 How refreshing to write about a good politician!
Everyone should remember John Bennett, the Marine that we helped get elected down in Sequoyah County, defeating the liberal Chamber of Commerce stooge Glen Bud Smithson. John fought like a lion his first year, pushed the Open Carry bill for us and the TSA Agent control bill, incurring the wrath of both House leadership and the State Chamber of Commerce. After the State Chamber put John on its most wanted list, the Sallisaw Chamber of Commerce quit the state organization in protest.
There will be a fund raiser for Representative John Bennett of Sallisaw at the county fair barn at Redwood and Shirley on Thursday night, the 15th of Sept. @6:00 pm . I'll be doing some grassroots training after the meal. The Bar B Q is free, but please contribute to the re-election campaign funds of Senator Mark Allen and Rep. John Bennett. Door prizes, silent auction, and donation jars will be at the door. There will be a live band, "War Pony", playing as well.
If you can't attend but want to donate to Rep John Bennett's campaign, send a check to Sooner Tea Party, 358North Rockwell Ave, Oklahoma City, Ok, 73127. Put Rep John Bennett on the memo portion of the check and on the payee line. If you check is under $50.00, nothing else is needed. If over $50.00, we will need to know what you do for a living, who you work for, and your mailing address for the Ethics Commission report.
And now back to our regular type of politicians..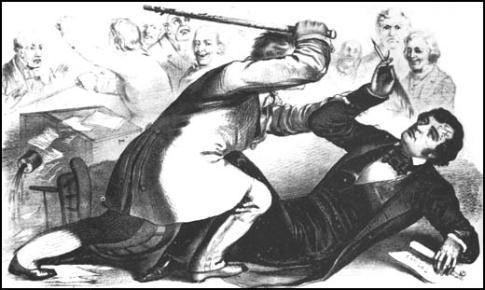 ArmesControl.com Trip Three on September 17th
On Saturday September 17th, we will be going back South and West of Lawton to do more voter education. This will mark the third trip into Rep Don Armes House district. The trips will continue until the general election in 2012 or until Rep Armes signs the HR 1004 Discharge Petition. We will print more of the ArmesControl.Com signs at the Wednesday work party a few days before the trip and we have plenty of flyers already printed and waiting. All we need are plenty of troops willing to drive and put out signs, then drop flyers on doorsteps in some of the small towns. We covered seven towns already, more than halfway there.
We will meet at the Newcastle Gaming Center, last free exit before you get on the turnpike going to Chickasha/Lawton. Meet in the Southeastern corner of the casino parking lot at 7:00 am, if you wish to carpool with others or call me at 405-412-6233 to catch up with us once we hit the Lawton area. We still have the two banners to set up. If you aren't a walker, all you have to do is sit there and keep Rep Armes from stealing them!
Cell phone reception is spotty way down South in Rep Armes district so call before 8:00 am to be sure to reach us.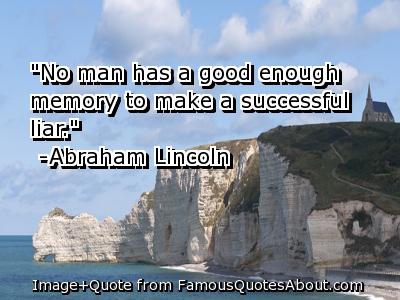 Is Representative Sullivan Responsible
James R. Gotwals might be the G. Gordon Liddy of Oklahoma politics, the man that took the risks that led to the Watergate scandal in the 1970's. Representative Sullivan might well be the E. Howard Hunt in this case, both Hunt and Liddy were "plumbers" in the Watergate scandal, in charge of fixing "leaks". Both helped engineer the Watergate burglary that eventually brought down a sitting president.
As happened in the Watergate scandal, a relatively minor crime lead to a much larger cover-up that eventually spiraled out of control. The former Mrs. Sullivan looks to be the Frank Wills of this story, the night security officer that found adhesive tape preventing a few Watergate office doors from locking. At first officer Wills merely pulled the tape off the door latch and thought nothing of it, but when he found the doors taped again he called the police, leading to the capture of fthe burglars hired by Liddy and Hunt.
Last week we went through the forged and authentic documents. When you click on the link to those documents, it takes a few seconds for the web site to count down through a prep phase, and then look for the blue link labeled "Proceed to File Download Page".
Once you click on it, look for the blue "OKC_FORGED_REAL_ESTATE_CONTRACT.pdf".
About two or three inches below the blue text is another link labeled "Click here to download your file". A window should open up allowing you to open or save the actual document. It is a large file; this was the only way to get it out there.
Here are the two links again in case you had problems opening them up last time:
Remember that the Kanela Huff letter appears to be just a set up, a way of manufacturing a document to support Gotwals story. They carefully fabricated a lie, saying that Mrs. Sullivan didn't sign the listing agreement until late March so that they had something to file another contempt of court charge. The Kanela Huff letter, the forged listing agreement giving more time to sell the property and the increased sales commission were just the pay off for giving Gotwals and Sullivan something to hammer Mrs. Sullivan with.
But why all the trouble and risk?
Because in early March, Representative Sullivan perjured himself during deposition by saying that Mrs. Sullivan had not signed the listing agreements!
This letter from Mrs. Sullivan's attorney brings up the testimony in the hearing and calls it a surprise as the listing agreement had been mailed on February 12th. Look for the file labeled
"Dan Lied 3 19 10"
A perjury conviction might well get Representative Sullivan disbarred. Like the Watergate scandal, this was spiraling out of control. But again a new question opens up, why would they take such a risk just to add another contempt charge to the 33 they had already filed against Mrs. Sullivan? Of the 34 contempt charges filed, only two stuck, where Mrs. Sullivan had called Representative Sullivan and another for not signing some papers. So why would they take such risks by faking perjury charges, altering documents, even forging initials, even lying on the witness stand? Because Representative Sullivan needed to force Mrs. Sullivan into accepting a settlement on the divorce decree. It was all about money . . . . He needed this over with immediately.
When the Consent Decree was written up by Representative Sullivan's attorney, James R. Gotwals, they screwed up big time! They had a 401K account worth over $500,000.00 to split and somehow Gotwals forgot to mention reducing the settlement if any losses occurred before they split the account. Gotwals remembered to cover any increases or accruals in the account, but he forgot to mention any loses. And what happened in 2008 before they split the 401K? The stock market crashed, bringing a massive drop in stock values. The difference was something like $100,000.00 to be paid to Mrs. Sullivan and Representative Sullivan didn't want to honor the Consent Decree that his own attorney had written, that both parties had signed, and that the judge accepted. Representative Sullivan was in deep financial trouble: he was getting pressure to pay off loans, trying desperately to sell the OKC condo to cut expenses, even attempting to sell Mrs. Sullivan's personal car before the divorce, without telling her about the sale!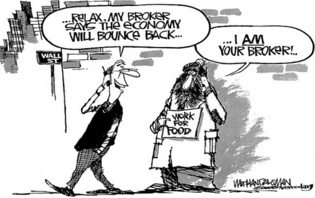 The 75% cut in income from losing his partnership in the law firm was hurting Representative Sullivan's reputation and making him scramble for cash. He suddenly had a baby on the way and a new wife, plus alimony to pay, a second home to pay, plus all the expenses like insurance, car payments, mortgage payments from the first family. Representative Sullivan couldn't qualify for another home loan with all his expenses so he was desperate to get some cash out of that 401K. The problem was that his attorney had a lien on 401K for the legal bills, there just wasn't enough money going to be left over to pay that additional $100,000.00 from the 401K to Mrs. Sullivan.
To make matters worse, Mrs. Sullivan was fighting hard trying to collect the tens of thousands of dollars that she had been cheated out of over the North West Mutual life insurance cash value. That was where Representative Sullivan had violated the court order by borrowing tens of thousands of dollars against the cash value and had stopped paying the $18,000.00 per year premiums, reducing the cash value of the insurance policy. Remember that during the divorce, all assets were frozen and Representative Sullivan had been ordered to keep current on all payments. The only thing saving him were two corrupt judges, Funderburk and Barcus, both refusing to hear Mrs. Sullivan's motions on the issues. One of the two judges was a former partner in the Gotwals firm and was up for judicial position that Representative Sullivan had enormous influence with as the Chairman of the House Judicial Committee. The other judge, only a special judge, relying upon presiding judges for their continued appointment, so once again Representative Sullivan has enormous influence over who gets appointed. As did Gotwals who is the new president of the Tulsa County Bar Association, so Mrs. Sullivan was playing in their sandbox.
It remains to be seen if this scandal breaks out into the mainstream media and brings down the Republican House leadership team. Unlike the dogged reporters from the Washington Post, Woodward and Bernstein, Oklahoma reporters aren't running this story despite the hundreds of pages of supporting documents that have been sent to them. Yet perhaps they are still digging, and once the story breaks, everyone will have to pile on or get scooped on the story.
House leadership is taking this very seriously; Speaker Kris Steel knows that the dogs have been turned on them for only one reason: Their opposition to HR 1004, the House rule change that allows bills to get a fair hearing. Speaker Steele savaged one Representative a while back over this, becoming extremely angry during a phone conversation, screaming at the Representative. Speaker Steele knows they are bleeding badly, he can feel the House majority slipping through his fingers as the Sooner Tea Party continues to educate the voters. Other Representatives are pushing him to put an end to the pain but Speaker Steele knows that if he accepts HR 1004, the special interests will not like his performance.