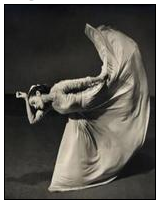 the simple dignity of movement can fulfill the function of a volume of words"

Team

Non Profit Board of Directors:
Erik Bryan Slavin (Chair)
Nicola Creary
Jerry Goldman
Mahayana Landowne
David Leventhal
Greg Miller
Philip Ribolow
Steering Commitee:
Greg Miller, Executive Director
Carlye Eckert, Education
Adele Godfrey, Parade Production
Jamila Holman, Festival Production
DJ McDonald, Curatorial
Mark Schmidt, Curatorial
Hal Lamster, Web
Donnie D'Amato, Web
Howard Gibbs-Hobgood, Volunteer Coordination
Rebecca Myles, Media
Audrey Ross, Media
Bianca Rodriguez, Finance Director
Natalya Grigoriev, Finance
Brian Austin, Creative
Jason Parrish, Creative
Chauncey Dandridge, Social Media
Renee Krivine, Government Liaison
Honorary Committee:
(Power Team & Grand Marshals)
Garth Fagan
Kwikstep
Rokafella
Carmen de Lavallade
Robert Battle
Mary Verdi-Fletcher
Rekha Malhotra
Savion Glover
Jawolle Willa Jo Zollar
Hex Hector
Jacqulyn Buglisi
Baba Chuck Davis
Louie Vega
Ashley Tuttle
Elisa Monte
Bill Shannon
Trevor Hochman
Peter Zehren
Samir Bitar
Mel Alvarez
Jonathan Peters
Charles Reinhart
"Billy Elliot" (Joseph Harrington)
Kat Wildish
Amy Marshall
Jellybean Benitez
Elizabeth Zimmer
Ellenore Scott
Don Campbell "Campbellock"
Morocco (Carolina Varga Dinicu)
Luis Salgado
Luigi
Kool Herc
Danny Tenaglia
Djoniba Mouflet
Advisory Board:
Jeanne Fleming
David Katz
Teddie Kern
David Koren
Anil Kumar
Joseph McElroy
Fred Shequine
Tasha Blank
Sponsorship Team:
Greg Miller
Mindy Kahn
Dawn Spalding
Nikki Creary
Phil Ribolow
Parade Production:
Adele Godfrey (Production Lead)
Cristin Lafata
Jocelyn Winslow
Erik Bryan Slavin
Gabriel Kutik
John Dalton
Dan Rosenstark
Daniel Kahn
Disco Mike Park
Bobby Speakerwire
Wandalynn Miftahi
Cheryl Gant
Phil Ribolow
Dale Godfrey
Mekeshia Brown
Marjorie Liebman
Wandalynn Miftahi
Peter Vassilatos
Ollie Chase
Festival Production:
Jamila Holman (Chair)
DJ McDonald (Curatorial Lead)
DJ Sweat
Shiela Jamison
Ben Vazquez
Ameca Holman
Bianca Rodriquez
Mango
Norman
Donnie D'Amato (Emcee, Main)
Shireen Dickson (Emcee, Family)
Mark Schmidt
Educational Outreach
Carlye Eckert (Chair)
Brittany Ann Grier
Shireen Dickson
Leslie Pieters
Finance:
Bianca Rodriguez (Chair)
Natalya Grigoriev
Elizabeth Zaklama


Legal:
Victoria Behr
Carmen Casado
Jerry Goldman
David Leventhal
Paul Llewellyn
Renee Kinsella
Kaye Scholer LLP
Marketing:
Greg Miller
Brian Austin
Jason Parrish
Hal Lamster
Amanda Alston
Luis Vargas
Lawrence Capici
Media & Promotions Team:
Rebecca Myles
Audrey Ross
Lawrence Capici
Chauncey Danridge
Shiela Jamison
Special thanks:

·New York City Mayor Bill de Blasio
·NYS Governor Andrew Cuomo
·Manhattan Borough President Gale Brewer
·City Council Member Rosie Mendez
·NYC Cultural Affairs Commissioner Tom Finkelpearl, Deputy Commissioner Eddie Torres, Assistant Commissioner Kathleen Hughes and Program Officer Stephanie LaFroscia

·NYC & Co Foundation
·NYPD Lt Christopher Cheng and Sgt Patrick McGuire
·NYC Department for the Aging
·New York State Council on the Arts
·Lower Manhattan Cultural Council
·NYC Parks & Recreation Director Claudia Pepe, District Supervisor Terese Flores, Mark Schultz and Deputy Director Venus Melo
·NYC Dept of Sanitation Superintendent Thomas Lincoln
·NYC Dept of Transportation Event Coordinator Ivory Henderson-Robb and G.I.S. / Events Coordinator Shuan Bruney
our 2016 Sponsors and Partners: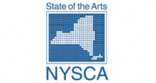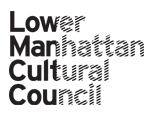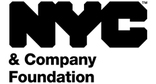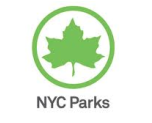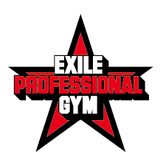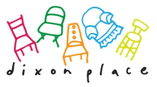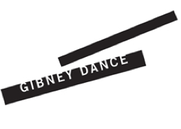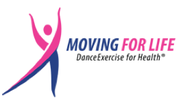 Hello friends,
Thanks for coming out and supporting with your artistry or by watching the spectacle that was the 10th Annual Dance Parade and Festival last Saturday!  We are over the moon by the huge turnout after the rain was predicted just a day before-- the love of dance shined through and it was mostly clear for the entire parade and festival.
Beginning the ceremony was a special breakdance performance by Momz in da Hood (breakdancing moms over 50!) followed by a welcome from our Non-Profit Board, Erik Bryan Slavin & Mahayana Landowne. David Turley, Director of Constituency Affairs for Governor Andrew Cuomo read a letter from the Governor, congratulating everyone for celebrating diversity and culture!
Cutting the actual ribbon were 2016 Grand Marshals DJ KS360 aka Kwikstep and Anna "Rokafella" Garcia who rocked out their first dance parade on the leadoff float along with the Ladies of SKYY, the Legendary House of Ninja and the Tap Dance Foundation.
Wave after wave of beautiful dancers followed in an incredible array of diversity including The Lion King himself, Grand Marshal choreographer Garth Fagan!
Some of the styles presented were: Hip Hop, Ballet, Butoh, Voguing, Scottish, American Tribal, Irish Step, Electro-Pop, Modern, Techno, Bolivian Pujilay, Traditional Chinese, Indian Baharantanatyam, Jamaican Dancehall, Bellydance, Salsa, Samba, Country and Western, Zouk, Flagging, Disco, Ballroom, House, Bolivian Tinkus, Bollywood, Modern, and Chinese Waist Drum Dance!  Click
here
for the entire list of participants who danced to 81 unique styles of dance, a new record for Dance Parade and the world at large.
Special thanks to our sponsors, promotional partners, elected and government officials and all the folks who pitched in to make our big 10th year possible. We are so grateful for this opportunity to promote diversity and cultural expression through the art of dance!
Fire Away!  Dance Parade is pleased to once again invite Photographers to submit their best photos of the parade and festival! There is no fee to enter and like the parade, the photo contest is open to everyone! Participating photographers choose 10 of their best shots and upload to our dropbox.


 

Three winners will get a comemorative tshirt, tote bag and the Grand Prize winner will receive a pair of tickets to a Broadway show and get your winning photos into our social media channels and marketin materials for the 11th Annual Parade and Festival in 2017! Click HERE to participate!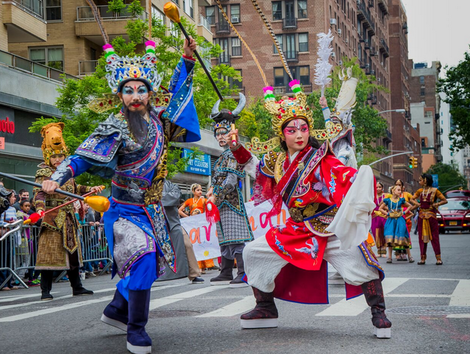 Shengfeng Arts & Cultural Group
Shengfeng Arts & Cultural Group
Thank you for coming all the way from Taiwan!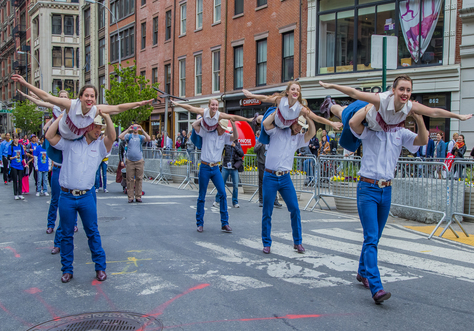 Fightin' Texas Aggie Wranglers (Country Western)
Thank you for coming all the way from College Station, Texas!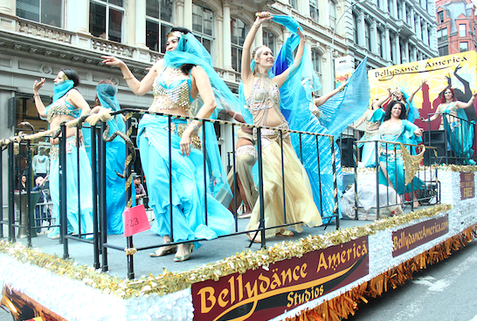 Jehan and The Belly Dance America Float
Photo by Josef Pinlac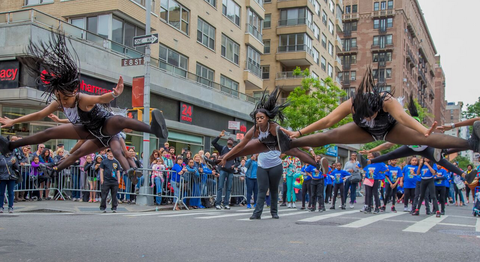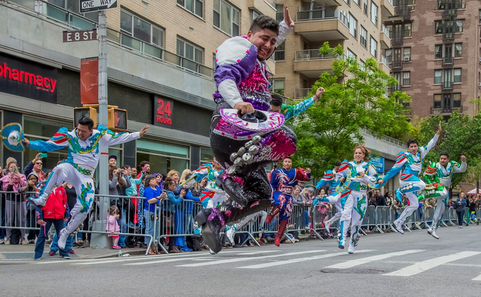 Photo by Huzhong Cai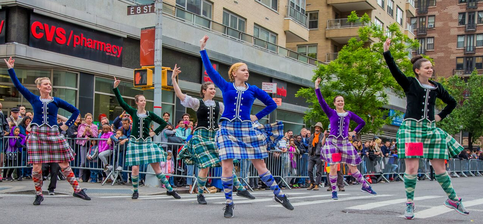 "A Shot of Scotch" (Scottish Dancers)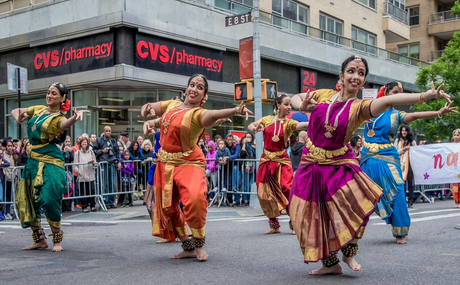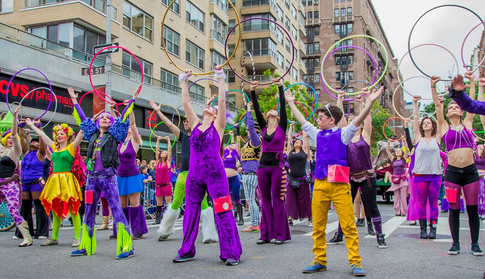 Photo by Huzhong Cai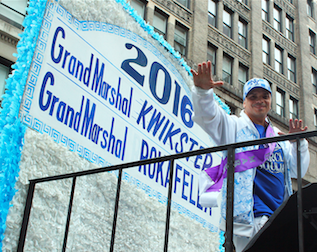 Grand Marshal DJ360 aka "Kwikstep"
Photo by Josef Pinlac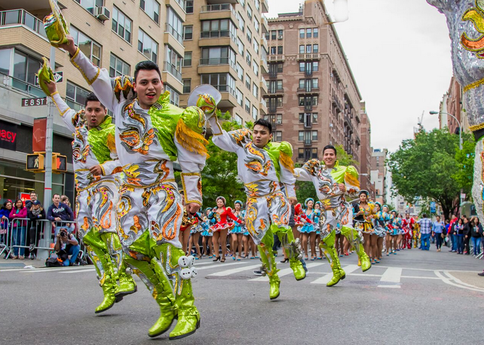 Photo by Huzhong Cai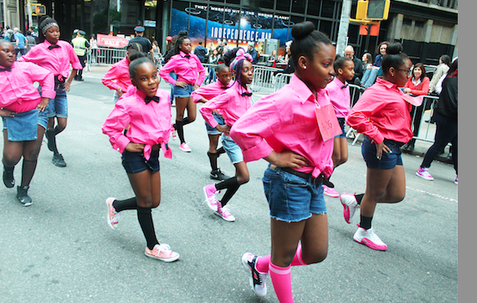 Photo by Josef Pinlac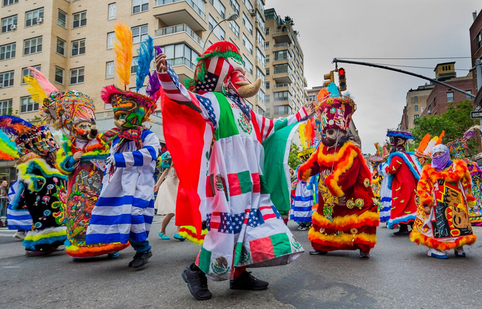 Photo by Huzhong Cai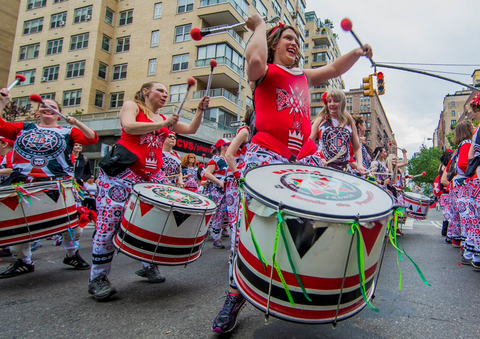 Batala New York City (All Female Samba Percussion Group)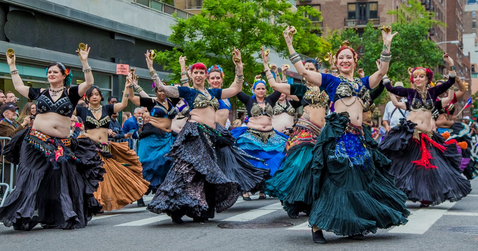 Manhattan Tribal (American Style Belly Dance)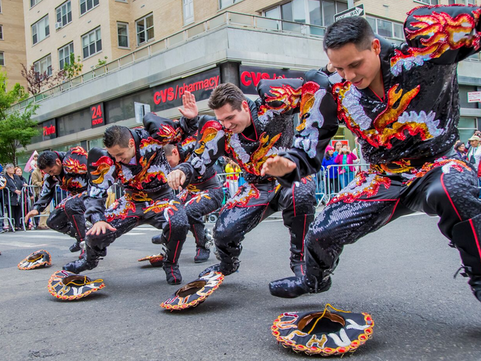 And that's just some of the parade. Stay tuned to the
next issue of STEPS! for pictures from DanceFest!
Dancers, want high res photos? Send a request to photos@danceparade.org to to be used to promote your organization!  Please also help us to improve our events by filling out this brief survey.

This year Dance Parade has presented dance residencies at 10 locations throughout all 5 NYC boroughs this year that all ended with participation in the 10th Annual Dance Parade and DanceFest.




Ageless Action: 

Serving older Americans through the joy and movement of dance.  Join us for the incredible FREE final SU-CASA performance Thursday June 30th 10-11:30am. Featuring Andrea Beeman & The Dance Rubies, live musicians Robert Bhogosian & Souren Baronian playing the oud, clarinet, nai, & a range of percussion instruments! IPR/HE Corona Senior Center 108-74 Roosevelt Avenue Corona near the 111th 7 Train station.




Using dance to instill a life long enthusiasm for physical fitness. In partnership with the NYC Department of Recreation, we offere 10 week programs at Recreation Facilities in under-resourced neighborhoods:





Complete details of all Programs

are live on our website

HERE.

 

If your school, community or senior center is interested in one of our popular education programs for the Summer or Fall, contact

carlye

@danceparade.org or click here for our Community Engagement brochure.


 

 




Community Kinect Workshop


 




           Community Kinect Residency





 
If you danced your heart out, were enthralled by any one of the 155 performances, took a free dance lesson at DanceFest, or just love what we are about, we invite you to make a donation to pitch in to strengthen our community run municiple events and programs.  As a 501(c)(3) non-profit organization, we rely on generous donors to make our the Parade, Festival and Dance Education programs possible.

Click here to pitch in with a 100% tax-deductible donation--Any amount will help and we appreciate your support - Thank you so very much!