IN THIS ISSUE:

---
Sponsors this week:
The Carpenter Shop
358 North Rockwell
OKC, Ok
405-942-2644
The Carpenter Shop is a full line cabinet and countertop shop that travels all over the state building dream kitchens for discerning customers
okcgunshow.com
okcgs.com
Claude Hall has always take care of the Tea Party and the Ron Paul activist community at his gun shows.
His next OKC dates are:
May 19th - 20th,
July 14 - 15th,
Oct 6 - 7th
Nov 17 - 18th
Dec 15 - 16

This guy is a Noble Oklahoma based company that has great prices on electronics of all types and inexpensive toner and ink for your printer.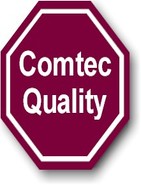 Comtec provides residential and commercial security systems in Oklahoma.
There is only one thing you really need to know about Comtec's quality and pricing, they do not require a contract for their services.
Customers are free to walk away if their service isn't top quality.
Rodent ResistantChicken Feeders!
$50 + Shipping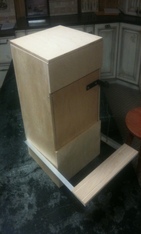 Advertise Your Business, Event, Or Service Here!
$25.00 per week, tens of thousands of Oklahoman
impressions every newsletter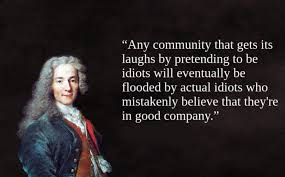 What Did the Syphilitic Bastards Pass This
Session?
Syphilitic Bastards of course refers to the Oklahoma Senators that put the special interests ahead of their constituents and they adopt the moniker as evidenced by the designation SB at the head of each senate bill. Are there any decent ones left? Some, but they are scared to make a stand lest senate leadership kill their bills and choke off their campaign contributions. Let's take a look at what they passed the senate this session.
SB25 added more state fees on non hazardous waste disposal, giving a cut of the fees to the landfill operators to help pay for capital improvements. When the bill made it over to the House if faced some opposition by this list of House members:
Bennett Cockroft McCall Reynolds
Brumbaugh Hall Murphey Ritze
Christian Johnson O'Donnell
In the Senate it sailed through unopposed with only three members being excused. You wanna bet that the big waste companies weren't behind this?
SB 30 raised the age limit on victims of sex offenders from 13 to 18 as far as limiting the locations that the sex offenders could visit or loiter. This must have been a feel good bill that was bad public policy because the House shot the bill down by refusing to hear the bill after it cleared committee. The bill could have been an attempt to make the conservative led House look bad, offering up a feel good bill and daring the House to knock it down. When you look at the things that can get a person registered as a sex offender perhaps there does need to be nuanced safety zones based upon age of the victim. If a Senator like Harry Coates decides to sow his wild oats again like he did a few years back with his lobbyist snuggle bunny, the one that he later knocked up, then divorced his wife of many years, and married, then perhaps young girls aren't particularly threatened by old Horny Coates so guys like him ought to be able to go to a High School graduation.
SB 35 was labeled and passed as an emergency bill. No wonder, they needed to re establish a sorghum committee. One of the senators must have developed a sweet tooth or something.
SB 50 you are just going to love this one. The idiots at the state senate thought it would be a great idea to order the Oklahoma Historical Society to hold a contest to pick an official Oklahoma country song. Here is a list of the idiots that thought it was a good idea:
Ballenger Ellis Ivester Shumate
Barrington Fields Justice Sparks
Branan Ford Newberry Standridge
Brooks Garrison Paddack Stanislawski
Brown Griffin Schulz
Burrage Halligan Sharp
Coates Holt Shaw
And a list of more intelligent senators that voted against it for whatever reason:
Aldridge Brinkley Johnson, R. Sykes
Allen Crain Loveless Treat
Boggs Dahm Shortey
Brecheen David Simpson
Not to be outdone, the House had to hold an idiot contest with the following House members passing the bill out of committee to a vote on the House floor and enshrining their name in the Idiot Legislator Hall of Fame:
Enns Ortega Pruett Henke Perryman
Luckily the House leadership had more sense than the Senate and killed the bill.
I think that this bill needs to be in the 2013 RINO Index
SB 56 and 59 were special interest bills pushed by the accounting industry that would have forced colleges to offer degrees in accounting regardless of there being a market for the classes and a bill that would have disallowed a college to issue hours credit for long experience in the accounting industry. Can you say "an attempt to limit competition!" boys and girls? But the House again wisely struck the bills down.
SB 71 would have made it easier for wide load permits to be obtained and would have dropped the cost of paying for permits by $120,000 per year for those companies that purchased more than 13 permits per year. There is already a program in place for an annual permit but the limit is set so high that few companies can justify the $4,000 per year cost. The Senate was the bad guy again, killing the bill in conference committee in retaliation for the House killing some of their bills like SB 76 that jacked up the cost of filing for office.
SB 76 was a real stinker of a bill designed by the senate to limit competition for public office by adding $1,000.00 to the cost of filing for office. Here is a list of the turds that supported limiting the right to run for office:
Aldridge Brooks Halligan Schulz
Barrington Crain Johnson, R. Simpson
Bingman David Jolley Standridge
Boggs Fields Justice Stanislawski
Branan Ford Loveless Treat
Brinkley Griffin Newberry
Luckily the House killed the bill, thanks to a timely Sooner Tea Party email to the House on this issue.
SB 88 was a ridiculous bill that set a National Day of the Cowboy. Only a handful of House members stood up to this idiotic legislation and it passed into law after an equally idiotic governor signed the bill. Do these yahoos really think that we sent them to the Capitol to pass this kind of crap?
SB 166 was a bill that carved out $672,000 in tax savings for the State Chamber crowd. Now we are all for lowering taxes across the board but giving out hundreds of thousands of dollars to the special interests that can afford to pay the State Chamber to do the deed isn't good for the state.
Here is a list of House members that repaid State Chamber campaign contributions by voting for this bill:
Banz Henke Newell Smalley
Biggs Jackson Nollan Stiles
Brumbaugh Jordan O'Donnell Thomsen
Cleveland Kern Ortega Trebilcock
Cockroft Kirby Osborn Vaughan
Cooksey Martin, St. Ownbey Walker
Cox McCall Peterson Watson
Dank McCullough Proctor Wesselhoft
Denney McDaniel, R. Pruett Wood
Derby McNiel Quinn Mr. Speaker
Echols Mulready Roberts, S.
And here are the House members that did their duty and voted against the tax money raid:
Bennett Glenn Matthews Scott
Cannaday Hardin McDaniel, C. Shelton
Casey Hickman McDaniel, J. Sherrer
Condit Hoskin McPeak Shoemake
Coody Inman Morrissette Virgin
Fisher Johnson Perryman Williams
Floyd Kouplen Pittman Wright
As for the Senate, only three voted against the give away:
SB 171 was interesting because it was an attempt to boot the state superintendent of schools off the
State Board of Career and Technology Education. The House killed it and who knows if it was a good thing or not but it was nice to see the infighting between the two educational organizations.
Next week we will go over more senate shenanigans and shine a spotlight back on the Syphilitic Bastards that believe they are above the law and accountable only to the State Chamber of Commerce.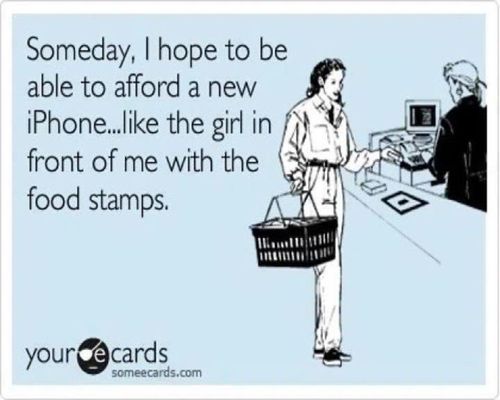 "Earn Up To $1200 Giving Away FREE Cell
Phones (Oklahoma City)"
That's the way the ad reads on Craigslist posted June 20
th
, 2013 and
it claims to be the perfect job for someone that doesn't want to sell anything. The ad goes on to say that if you make $8 to $10 an hour working at retail stores then this is a great job for you. Imagine; "you will be GIVING AWAY CELL PHONES and making money doing it."
All that is required of you is to qualify those wanting freebies by checking their documentation and activating the new phones. No guarantee on your pay but it says an average of $600 to $1200 a week depending how much you want to work.
You would be stationed in places where qualified people will be and you would work indoors with air conditioning. The people you target are those on Medicare, Sooner Care/Medicaid, TANP/Welfare, School Lunch Program, Headstart, Disability/SSI, Tribal Care, and anyone in the 135% Below Poverty Level/Foodstamp Program.
Some of the locations are Goodwill, Salvation Army, Church Thrift Stores, Churches, low income area grocery stores and Indian tribe meeting halls.
The ad claims to be looking for 60 people which will be filled soon so act immediately.
In the small print at the bottom it says that employment is part time. What it doesn't say is you have to pay your own taxes, have no benefits and don't know how long the employment will last.
It also doesn't say that the only free cell phones are the ones that other taxpayers are paying for along with the wages to pay your sorry butt for handing them out. Free is never free. What employment will you seek when your free-dumb ride is over?One might hop on the welfare train and get one of those free cell phones to boot. Yee Haw America! Don't it make ya proud?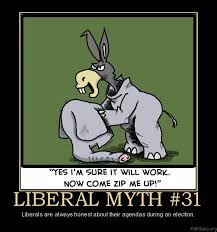 Matt Pinnell's Legacy, Another Left of Center
Republican
One might ask what Matt Pinnell has to do with
this story
. It's really quite simple. While it is true that the Republican Party elected more officals during Mr. Pinnell's tenure as head of the state GOP party, the type of individual he tended to help get elected to office was decidedly left of center. That's how we get people like Senator Rick Brinkley. Now if you doubt if this man is beholding to someone other than his constituents, I would ask one simple question. Why is he so proudly announced by the Oklahoma State Chamber of Commerce in this article?
. A little strange don't you think?
We began our research by going to his brag sheet at
www.ok.gov
. There wasn't a lot of useful information there, although we found it a little strange that a freshman member of the Senate would be appointed as Vice-Chair of the Finance Committee and Chair of the Pensions Committee. I guess when the Oklahoma State Chamber of Commerce is pulling the strings anything is possible. You can read his brag sheet here.
We next went to
www.votesmart.org
to see what information was available there. The one thing that intrigued us on his biography page was that there was no mention of a wife. We did some digging, and were unable to find a marriage license or a divorce decree anywhere.
We next took a look at his ratings from various special interest groups.
2011 Research Institute for Economic Development-Position on Pro Business Policy 93%
As the leader and COO of a supposedly neutral Watchdog agency as the Better Business Bureau, these scores are disturbingly high and show the influence of the Oklahoma State Chamber of Commerce over this Senators voting.
2012 Oklahoma Sierra Club 67%
These are among the highest for any legislator in Oklahoma. We have an environmentalist in our Senate.
There was no listing for the NRA. That in it should tell you something about where he stands on the 2
nd
Amendment and your gun rights.
We next went to
www.followthemoney.org
to look at his campaign finances. Now we are totally aware that this man is a Green Country Liberal, but even we were surprised by what we found. It was so devoid of individual donations that we just couldn't believe it and we didn't. We knew we had to investigate further.
We next went to
www.ok.gov/ethicscommission
to see what they had on his campaign finances. There we did find many individual contributors to his campaign. Some of the stand out donations are listed below.
Nov. 04, 2009 2116 Hobb Rd., Nashville, Tn. 37215 $3,000.00
Oct. 28, 2009 9711 Orient Express, Las Vegas, Nv. 89145 $ 250.00
May 12 2010 46835 Auberry Rd., Auberry, Ca. 93602 $ 200.00
We next looked at his Corporate and PAC donations. Here again we were not surprised in what we found. They have been steady throughout his campaign and on into 2013. Below are a few examples by year.
Jul. 19, 2010 Realtors PAC $2,000.00 $3,000.00
Jul. 20, 2010 Okla. Optometric PAC $ 400.00 $2,150.00
Sep.15, 2010 Chesapeake Oklahoma PAC $1,000.00 $1,000.00
And it just keeps on going. All told there are 5 pages of PACS making donations to his campaign in 2010. Most of those PACS are heavy contributors to the Oklahoma State Chamber of Commerce.
Jan. 04, 2011 Oklahoma Hosp. Assn. PAC $ 300.00 $1,100.00
Jan. 26, 2011 Oklahoma Academy of Ophthalmology $ 500.00 $1,000.00
Sep. 19, 2011 American Electric Power Committee $ 500.00 $2,000.00
The list goes on and on. The American Electric Power Committee is an organization that controls a large portion of the power grid in the Ohio Valley and the East. They are seeking to expand, and what better way to expand than to have influence in the state legislature. Senator Brinkley is the third Senator from the class of 2010 that has accepted donations from the group. Are you beginning to see a pattern here? They want to expand to Oklahoma.
The years 2012 and the beginning of 2013 look pretty much like the previous two years. More corporations, more PACs and more union donations. This is a total sellout of the GOP principals of government. Sure it takes money to win an election, but you don't take money from the very people you are going to be asked to regulate, or have been asked to regulate in your job as COO. It's called a conflict of interest.
We next did a google search of the Senator to see what we could find. One item we found was a surprise. We guess that being a fellow green country liberal has its advantages. Never the less we were shocked to see a man with so little Seniority in the Senate being appointed as Majority whip. You can read the story
here
.
Having never served in the military himself, or at least we were unable to find any record of such service, we can understand his sentiment in being there next to the Gold Star Families. I wonder if he would have been present if one of the families had not been a constituent. You can see the article
here
.
The last article that we found is very telling. It discloses his liberal leanings and where they developed from. He actually got his start in television production in New York and Tulsa. You will find nothing about this in his Senate brag sheet or in his votesmart.org biography page. You can read the article
here
.
The bottom line is this. We have discovered another Tulsa area liberal masquerading as a Republican. He has sold his heart and soul to the Oklahoma State Chamber of Commerce. He is more concerned with obtaining the PAC dollars of the health care industry than he is of protecting you from the Obama care debacle. This man is undermining the trust of Oklahoma by trying to influence the electric grid of our state to an out of state organization all for the sake of campaign money. He cares for no one but himself. He is not deserving of the support of any Oklahomans for re-election.
2013 Senate members and House Members
Please copy the block of emails for your contact list so you are able to email all of them and help to inform and educate them before the new sessions begin. Use Bcc to send dozens of email with one email from you to them. This will look like you send each one of them a personal email with only their email showing as the recipient. Please mention the Sooner TeaParty in your emails so they will have a healthy respest for what we do.
Here are the updated House members email addresses in three blocks of Thirty- four each and updated senate emal addresses in one block
.
Rem
ember to strip the unsubscribe link before forwarding this newsletter to prevent someone from taking you off our list! Use our forward this email link at the top of the newsletter to prevent being accidently unsubscribed.
Money is always needed for printing costs, postage, sign materials, and robo call costs. We are tightfisted; we will spend your hard earned money wisely and frugally as we do our very best to clean up Oklahoma politicians so we can begin to clean up our country.
You can donate by sending a check to Sooner Tea party, 358 North Rockwell Ave, Oklahoma City, OK, 73127 or visit Soonerteaparty.org and use the Paypal donation button.