ART AT SUMMER FEST!
CHECK OUT THIS YEARS ART INSTALLATIONS
Art Grant installations can now be found on our website!!! PEX Summer Fest brings together ideas, innovations, unique visions and creativity that help us to explore the depths of who we really are! Wander through PEX Summer Festival and check out this year's installations.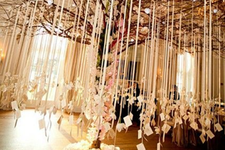 This year's installations include a wishing willow, Cat Castle, an international Puppet theater and Discotheque, and SO MUCH MORE!!
Our Center Camp Line up is ready to peruse! Now you can plan out all of your stops, grab a coffee, enjoy a show and keep on moving to check out everything PEX Summer Festival has to offer. Plan for maximum art and fun, check out the line up below.
______________________________________
APOCALYPTIC SPEAKEASY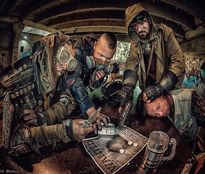 Back-pedaling on centuries of progress, we fear that today's joys will become tomorrow's prohibitions and transgressions. The dystopian sci-fi world we've indulged in our heads is rapidly becoming our daily reality. Those who still have their wits about them have gone underground to avoid being outed. The end isn't here quite yet, but we fear that we are standing on the precipice of the collapse. Are we free to speak? Are you free to listen? Are the ever watchful eyes taking notes on us as you stare at your screen this very moment?
Join PLF as they transform the barn into dystopian Sci-Fi world at PEX Summer Festival 2017
________________________________________
TICKET REMINDERS
SINGLE BEDS AVAILABLE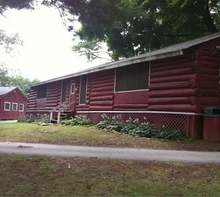 Don't have a tent? Want to pack light? Once again we will be offering single beds in a shared cabin at PEX Summer Festival. Book a bed in a shared dorm at the hostel and as Gregory Bear would say, "when you're in the same cabin, strangers don't stay strangers very long."

Book your bed now!

No ticket code needed.
Visit our Ticketing Site for more info
RIDING THE BUS?
We are in need of someone to be in charge of the Brooklyn bus check-in on the way to Ramblewood on Friday, June 30th. If you have an iPhone and are interested in earning a free bus ticket contact us at:

pex.summer.festival@gmail.com
Purchase your bus tickets

HERE!
BRINGING THE FAMILY?
As our community has grown, so have the number of children who share the PEX experience with us. In an effort to keep our smallest attendees safe and accounted for, we are requesting that all parents/guardians

pre-register

each child who will be attending.
You may enter the names and information of up to four children on the form.
Information provided will be confirmed upon arrival and check-in at PEX Summer Festival.
This will save you time at the gate to get you and your lilPEXies inside to enjoy the event!
________________________________

________
THANK YOU!!
Thank you all for you many applications!
Applications are now CLOSED for Art Cabins, Theme Camps, vending, work exchange and Center Camp performance/artwork.
We are so GRATEFUL to have so many talented community members and are really excited to offer a space to showcase your amazing talents!!