---
---
JEFF MERMELSTEIN SHOOTS FOR ORANGE!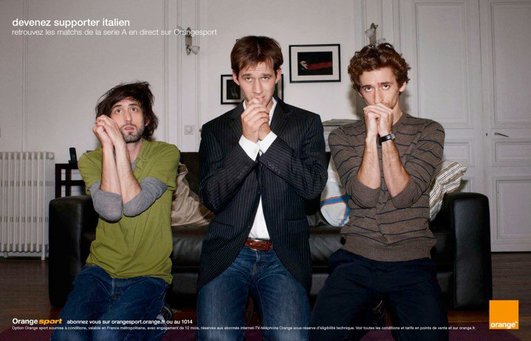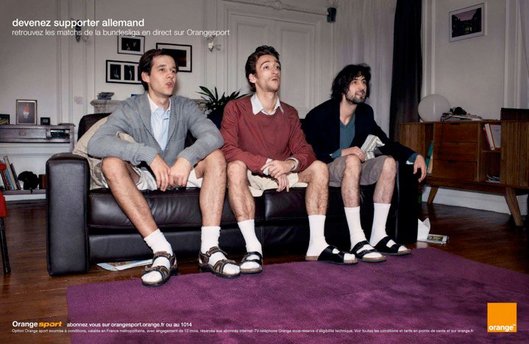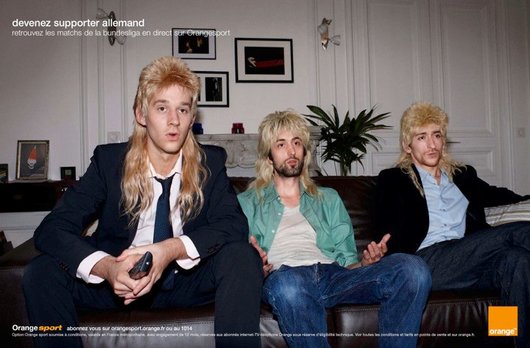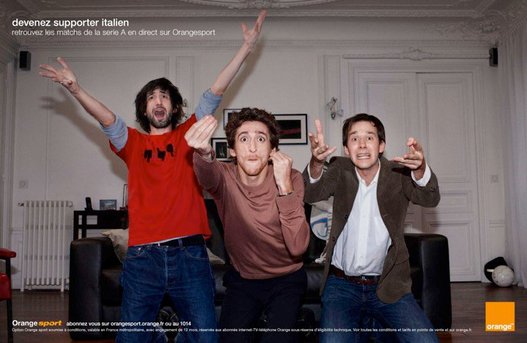 Just in time for the FIFA World Cup, Jeff's fly-on-the-wall vision of punters is beautifully captured in
this series of images for Orange, France - all of which and more can be seen on our website
---

Sage Sohier - New Portfolio
We are delighted to introduce a brand new portfolio for Sage Sohier. Sage has been photographing people in their environments since she graduated from Harvard University in 1976, and her work on assignment has appeared in The New York Times Magazine, LIFE, Newsweek, Outside, and Oprah Magazine. Click here to see more of her fantastic portfolio.
Julian Dufort's 25 Russians for New York Magazine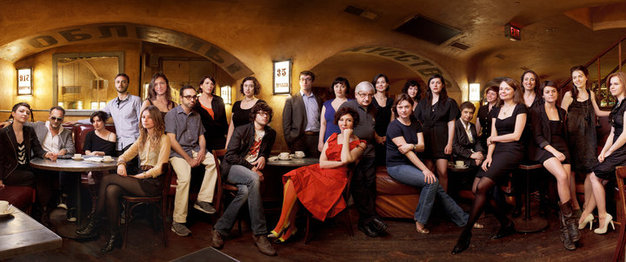 Julian's recent image of 25 Russians was featured in New York Magazine. Quite a feat to make this within only an hour! For more of Julian Dufort's portraiture, please follow this link
---
POCKO Artists and Audi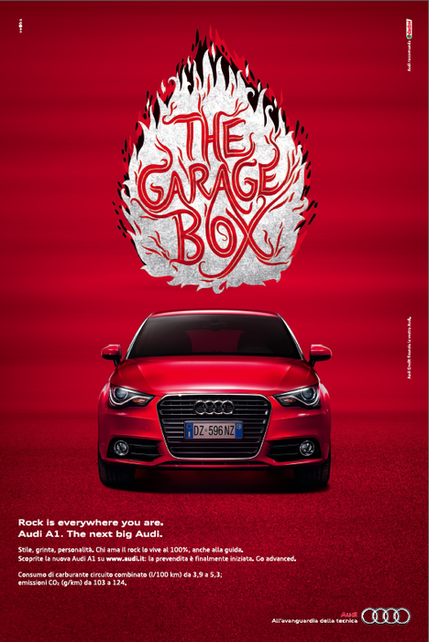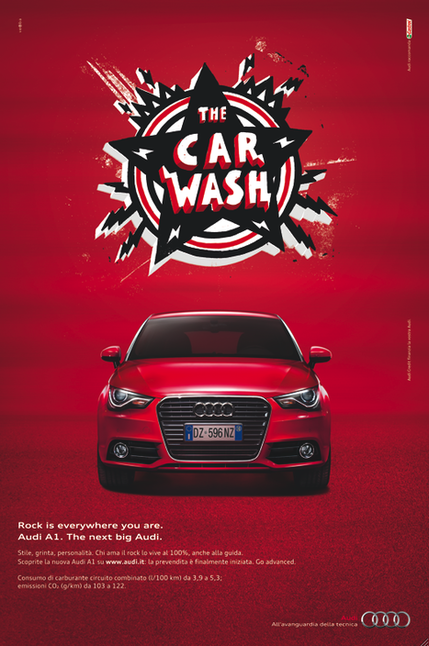 POCKO's
relationship with DDB agency has been growing from strength
to strength. This time
Adam Hayes and Paul Bower had the pleasure
to design some red-hot typography for Italy's brand new Audi campaign!
---
IC4DESIGN joins the POCKO Family!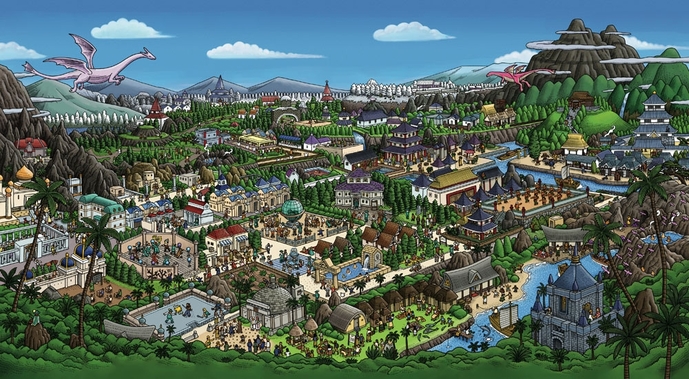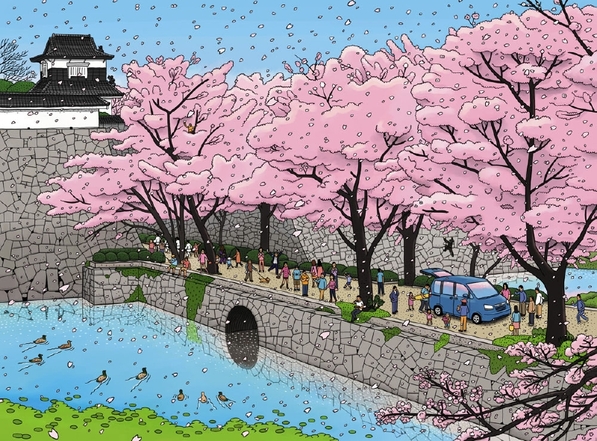 We are delighted to welcome IC4DESIGN to the POCKO roster of illustrators! IC4DESIGN are a collective group of illustrators based in Hiroshima, Japan, founded by Hirofumi Kamigaki. Their intricate cityscapes have earned them a number of awards, such as: 200 Best Illustrators Worldwide 09/10, American Illustration 29, and 3x3 Professional Show No. 7. Commissions have also come from a host of international clients, including: Amtrak, The New York Times Magazine, Ogilvy Italy, Adobe Systems, Dentsu, Newsweek, HHMI, Die Weltowoche, Toyota, JA Bank, Tenjin Street and NTT Docomo
. Exciting times ahead!
---
Eduardo Recife - BLEU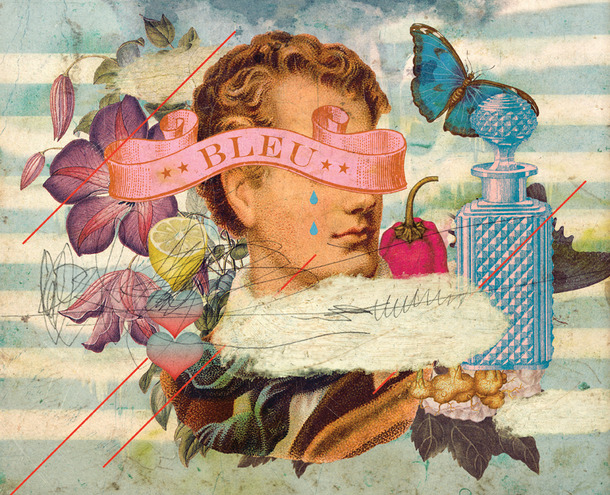 Eduardo Recife has been very busy lately producing stunning collages for a host of clients. His latest commission was to produce a romantic image for Bleu fragrance, as featured in Germany's
Best
Fashion Magazine.
The image tells the story of a young man brought to life by the woody-aromatic fragrance.
---
Adam Hayes - Globe Theatre, Ernst & Young and MAPS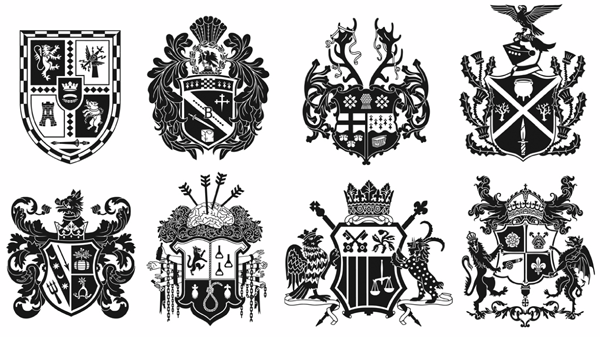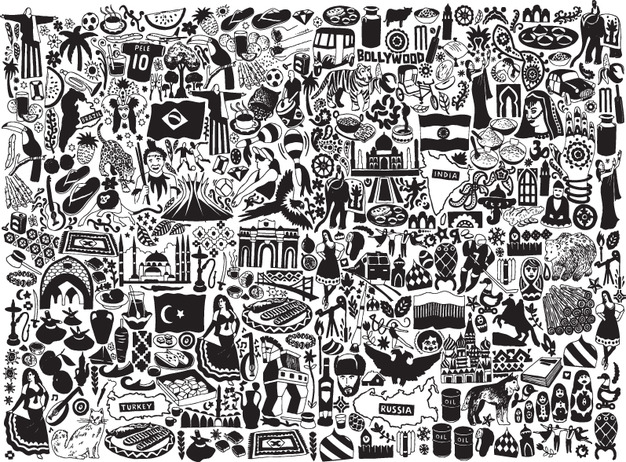 Adam Hayes designs a series of elegant
heraldry for Shakespeare's Globe Theatre, along
with an intricate illustration conveying symbols of Brazil, India, Turkey and Russia for Ernst & Young's
Global Consumer Products Conference 2010. Adam has also been working feverishly on his new MAPS project, where invited artists
respond to the task of making a map of somewhere that they feel they belong.
You know where to find more of Adam's work!
---
Mike Perry Readymade Interview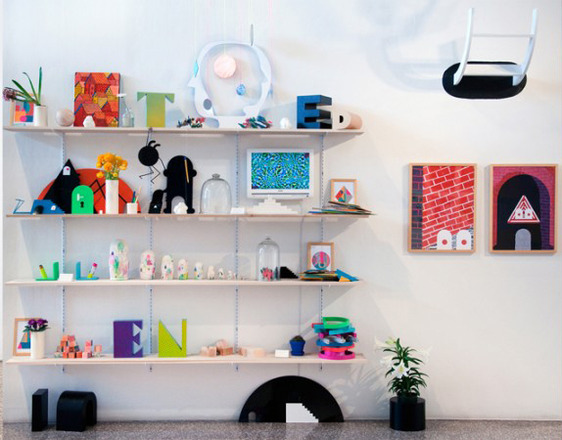 Visit Mike Perry's blog for a virtual studio visit and an interview with the man himself. You can also
see a selection of Mike's latest creations on our website
---
Jorge Alderete exhibits at DRAW
DRAW is the largest contemporary drawing exhibition to emerge out of New York City. It is a
must-see art exhibition at the Museo de la Ciudad de Mexico, featuring original drawings by more
than 450 artists in the illustration, graffiti, tattoo, literature, design, animation, skateboard, music, psychedelic art worlds. Along with Jorge Alderete, participating artists include
Robert Crumb, Raymond Pettibon, HR Giger, Clive Barker, Robert Williams, Mark Ryden, Rick Griffin, Ron English, Tim Biskup, David Byrne, Hank Williams III, Karen O, Tara McPherson and Ron English.
---
Joey Hi-Fi Book Cover for "Zoo City"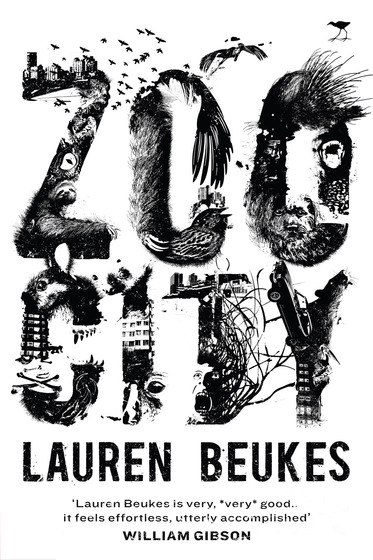 Our very own Joey Hi-Fi has been commissioned to produce yet another book cover for South African novelist Lauren Beukes. "Zoo City" is a hardboiled thriller about crime, magic, the music industry, refugees and redemption set in a re-imagined Johannesburg. Get your copy now on Angry Robot's imprint, Osprey Publishing.
---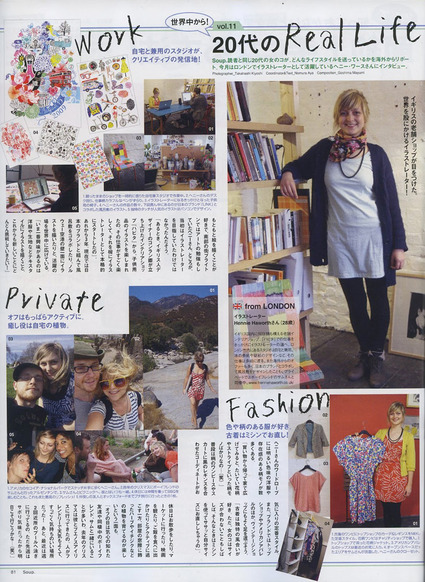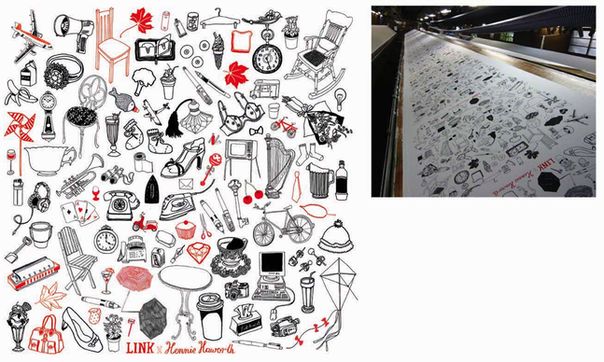 Soup Magazine were kind enough to publish a lovely featurette on Hennie Hayworth, including a
slice of her work, travel photos and
fashion tips!
Hennie has also created some designs for Furoshiki folding cloths, with Link, Tokyo.

---