NO FAULTS FOR SAN ANDREAS
BVA AND RAYGUN CALL TO INDIES
STREET ART LAUNCH GETS IT RIGHT
NO KIDDING, DOWNLOADS HURT…
THE ROAD TO LEICESTER SQUARE
MIRROR PUSHES GEAR TO READERS
AMY DOC READY FOR RELEASE
AMAZON, ODEON DEAL KICKS OF HUNGER DRAFTING
---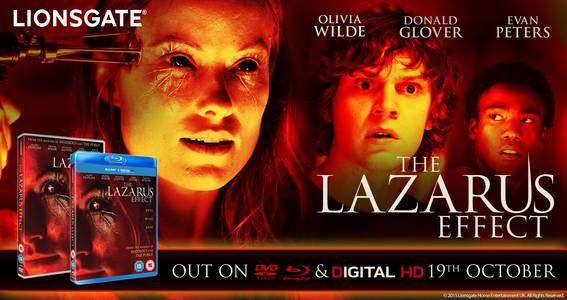 ---
If you can't read this newsletter or see the ads, please click
here
It was a good week for...

Make way for Jurassic World…

It was a bad week for… the pirate who confessed to 20 years of camcording and other snide activity – then had the front to complain about "lame thieves" taking credit for his piracy (read it here)…
We'll start with our bulletin from the Official Charts Company… Sitting pretty atop the midweeks with 80,000 units shifted is Warner's San Andreas, which will represent the studio's second number one when it hits the number one spot, which it should do on Sunday when the week's charts are unveiled (barring an, er, earthquake, of course). It's been propelled to those impressive sales by Warner's efforts, in fact – weak pun alert – the major is definitely not at fault with its marketing. Its PR campaign included PR support from star Dwayne Johnson himself, and a digital outdoor campaign. Of course, Warner will, if everything goes according to plan, have enjoyed two number ones on the bounce, after the success of Mad Max: Fury Road. Also selling well this week, and currently in third position according to the Official Charts Company's midweek bulletin, is eOne's Insidious Chapter 3, which is getting the Halloween season off to a spooky start, as did the other new placing in the top 10, Universal's Monster High Boo York Boo York.
Next week's big release, out on October 19, is Universal's Jurassic World, the latest instalment of the major's spectacular journey through 2015. The film, which revived the hugely successful dino-franchise, took more than £64 million at UK cinemas, making it Universal's second biggest release ever theatrical outing on these shores. Oh, and it's also the third biggest release worldwide release ever, taking £1.6 billion. The campaign is already up and running, across social and digital media, but has not kicked off in earnest, and on release date there'll be outsold ads, TV, underground, shopping centres, cinemas and in the press (keep an eye on Monday's Metro. Expect further TV activity thanks to its third party promotional activity with Dr Oetker and Chicago Town Pizza. And as of today, Friday October 16, there's also a shopping centre tour, taking in malls in Birmingham, Newcastle and Manchester. There's also a launch in London on Monday and Universal will have point of sale taking over stores around the country, giving them a genuine Jurassic feel, complete with gates, dino-standees and sound chip prehistoric roars… The studio has also got a full Jurassic takeover in home entertainment sections in 82 Tesco stores for up to a month. Commenting on the release, Universal senior product manager Oriane Charlier said: "This campaign has been a thrilling ride for the last six months and we're finally seeing everything come to life and are blown away with the excitement from the retailers, media and fans." Keep an eye on our website in the coming days for more on the release, including in-store pictures…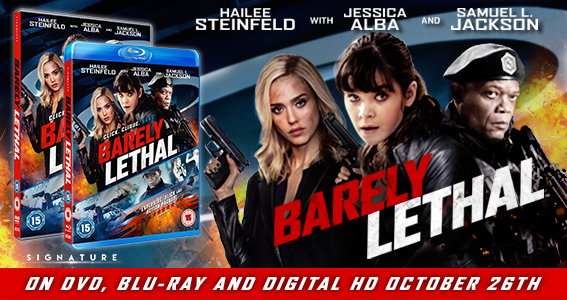 ---
Sticking with Universal and
the studio has announced that UK home entertainment sales director Paul Ludlam will be leaving the UK business next month to join the Universal Pictures Home Entertainment Global HQ team as senior vp for strategic relationships. He will relocate from London to Los Angeles in March 2016.
Ludlam's
primary role will be to lead and oversee the international sales, marketing and distribution relationship with Paramount on its home entertainment content. He will report to Eddie Cunningham, president of Universal Pictures Worldwide Home Entertainment with a dotted line to John Revill as evp global partnerships and sales.
Ludlam joined the UPHE team in the UK in 2010 as sales director. Prior to joining Universal, he spent the previous decade working for Entertainment UK in roles such as head of sales and marketing, buying controller for DVD and music and ultimately trading director responsible for DVD, music, games and books, buying across both physical and digital.
Regular readers might remember the get-together organised last year in the wake of changes to BBFC exempt regulations for home entertainment releases, whereby we brought together a raft of independent labels to look at the changes and ways forward, as well as hearing from then BVA chief Lavinia Carey. Well, the good news is the BVA still wants to welcome more independent labels into the fold and is looking at membership options for them, which will include giving access to some of the excellent research, data, analysis and statistics prepared for the BVA. The Raygun has joined forces with the BVA and we'll be hosting a social event for independents, provisionally on November 10 at the likely venue of the Phoenix Arts Club. A few labels have already confirmed their attendance and as well as having a drink (no free bar, we're sorry to say), BVA chief executive Liz Bales will be there to outline some of the benefits and the likely charges for independents. It ties in neatly with the redoubled efforts of the BVA to work with the industry across the board and further ties in with what we've already noticed here as a new spirit of collaboration and co-operation across the business. To confirm your interest, contact Tim Murray at the usual Raygun email address.
The government and industry backed Creative Content UK this week launched its new education campaign under the self-explanatory banner of Get It Right From A Genuine Site with a high profile street art project highlighting the contribution made by the country's creative community. The six-storey high graffiti mural, painted on the side of Birmingham's Custard Factory arts building. More murals will be appearing at other cities such as Cardiff, Liverpool, Bournemouth and Edinburgh. The message is simple enough and is aimed at pushing the public towards legitimate sites for accessing films, TV, music and other products and it's the first real thrust in an ongoing campaign from Creative Content UK, with further marketing initiatives due. The artwork was created by graffiti and street art expert Chu. Commenting on the initiative, BPI chief executive Geoff Taylor said: "We want people to understand the importance of supporting the films, TV, music, games, books, magazines and sports they love - and that by doing so they invest in creating more of it and the development of new artists and ideas. Our goal is to encourage everyone to get their music, TV, film, books, newspapers, magazines, sport and games from genuine services and to support UK creativity." MPA senior vp and film spokesperson for Get It Right From A Genuine Site Marianne Grant said: "Street art is a powerful medium to tell our story and raise awareness of our campaign. It allows us to showcase some of the most creative talents in the UK right now to the nation and particularly inspire young people to think big when it comes to their own creative ambitions." There's more information on the website

www.getitrightfromagenuinesite.org

and we'll have pictures up on our website shortly.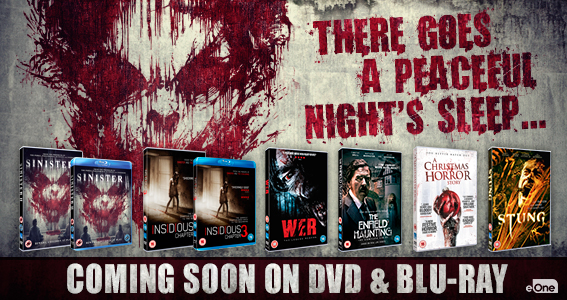 ---
We've already waxed lyrical here and elsewhere, as have many other genre film experts too, on Turbo Kid, one of the undoubted hits of Film4 FrightFest (and the film with the best menu you'll see on any release this year). And Lionsgate released the title, to a decent start too. This week saw the film eating off bigger budget competition to end up with the unwanted accolade of topping assorted illegal download charts. There were some 230,000 illegal downloads via Kickass Torrents, making it the most downloaded film from the site. Producer Ant Timpson said if only they had a dollar for every time it was downloaded "we would be rich". He added: "The company we work with issued a take down notice, but the numbers are staggering - there are 11,000 infringing links and we are only talking about one of them hitting well over 200,000. It's also these ridiculous arguments that drive me nuts, from the apologetic, to those saying there's some benefit to piracy for independent film makers. It's not true. [On] studio films everyone gets paid well upfront. They make the movie and their bank accounts are all healthy from it. Our film Turbo Kid in which the filmmakers and producers deferred all their fees on it means that we all spent four years on something that completely relies on the backend working for us." Oh, and while we're on the subject,
here's
the great viral for the Turbo Kid home entertainment release, complete with Michael Ironside voiceover and buckets of blood. Oh, and while we're mentioning FrightFest, see our website for a look at the organisation's new imprint with Icon …
Another bona fide phenomenon in the making comes in the shape of bloggers Joe Sugg and Caspar Lee, who are making the transition from YouTube to DVD with the November 23 release of Joe & Caspar Hit The Road. This week has seen them announce the final sleeve for the BBC Worldwide release, highlight a a new trailer and announce plans for a red carpet premiere the night before the release in London's Leicester Square. The activity sent the duo's release soaring up the Amazon charts again, with the trailer picking up more than 440,000 views, with 44,000 thumbs up. BBC Worldwide head of sales Rhidian Bragg said: "We're absolutely delighted with how well the promotional campaign for Joe & Caspar Hit The Road is going ahead of its release on November 23 and this is another great example of how engaging closely with talent and using their channels to reach their massive fan base can help significantly drive sales."
BBC Worldwide was given a further boost in the Daily Mirror today (Friday) as the page three lead story concerned its forthcoming Top Gear release, the final featuring the recent incarnation of the show. The Mirror, ever the anti-Clarkson paper, took great delight in the fact that the final release from Jeremy and co, Top Gear Greatest Hits, will rake in cash for Worldwide, but the presenter won't see a penny. Irrespective of whether it was factually correct, or even much of a story, the coverage mentioned the release date (November 23)and did give plenty of advance publicity for the release, the kind that money can't buy. Rhidian Bragg, head of sales for BBC Worldwide Consumer Products says: Top Gear continues to be a great brand for us and we are excited about the Greatest Hits DVD release as it's a perfect gift and gives something for the fans to enjoy this Christmas."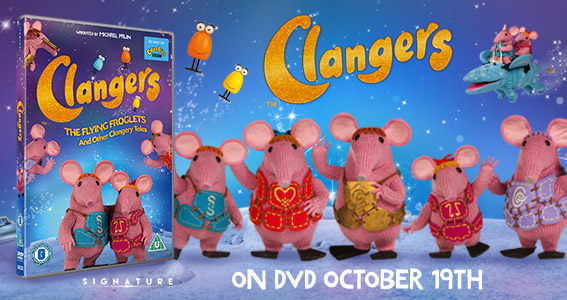 ---
This week we have mostly been heading into the West End to see various forthcoming releases at the London Film Festival. And as well as some belters from the independents, such as Green Room, due from Altitude (a very punk rock influenced genre piece starring Patrick Stewart as an extreme fascist), we seem to have seen a heck of a lot of films from Studiocanal, taking in everything from the latest from Sightseers helmer Ben Wheatley, the excellent JG Ballard adaptation High-Rise to martial arts arthouse pic The Assassination (martial arthouse, even?) and Cannes winner Dheepan from French direction Jacques Audiard and Todd Haynes melodrama Carol. We'll be doing a full round-up of LFF business next week, but in the meantime, here's Studiocanal's home entertainment general manager John Rodden on the company's impressive festival slate: "As one of the most important and high profile film festivals in the calendar we're very proud to have 16 films included in this years' London Film Festival. The line-up is a reflection of our commitment to continue to deliver high-profile International and British films as well as a diverse selection of films from around the world." If you want to be included in our LFF round up, tell us about how the LFF was for you and your company, how your films were received and anything LFF-related, then drop a line to The Raygun at the usual address…
We popped in to Fopp's Covent Garden flagship store this week and, alongside the current biggies, such as Warner's double header of San Andreas and Mad Max: Fury Road, there was the heartening sight of a major promotion right at the front of the store featuring titles from boutique label 88 Films' excellent catalogue. It then ran on to an equally strong Halloween promotion, featuring lots of more independently-minded horror films too. Commenting on the excellent promotion, 88 Films' Richard Elliott said: "We're really pleased with the presence in store this Fopp campaign has given us which along with their excellent social media push has resulted in strong sales for us and great bargains for our valued customers." Fopp's Laurence Cane added: "The stores feel really exciting at the moment with all of the 88 / Shameless / [horror and genre soundtrack specialist] Death Waltz / Halloween activity. We're really excited to be promoting the 88 films catalogue for the first time, the label have managed to build a strong following in a relatively short space of time, and noticing this momentum we have been pursuing the idea of running a branded 88 Films promo throughout this year - and we're really pleased that it has come together at the perfect time. There has been a real buzz on social media about the promo, and initial 2 week sales have already surpassed our eight week forecast."
Mention of Altitude brings us on to the company's biggest home entertainment release in its relatively short history, as the company prepares to release the hit documentary Amy, which charts the life and tragic death of singer Amy Winehouse. Here's Altitude marketing Altitude's head of marketing Lia Devlin outlining some of the company's plans. She said: "We have had an absolutely storming year across theatrical and home entertainment in only our second year of trading in UK distribution. We'll be ending it on a real high note as Amy – the biggest UK doc of all time – is released on DVD on November 2. As with the record breaking theatrical leg, the home entertainment campaign will be eye-catching and truly comprehensive, leaving no stone unturned. Working alongside our partners Island Records, we have planned significant above the line spend across outdoor, TV, radio, online and social, whilst the publicity campaign will be continuing the all encompassing work from theatrical. Alongside the campaigning of the DVD release, and through sheer demand from fans, we're delighted to announce that the film's original soundtrack will also get a release, filled with classic and unheard Amy Winehouse tracks as well as Antonio Pinto's haunting and emotional score. The OST will be released on Friday 30th November with a great deal of dedicated activity to support followed by the DVD and Blu Ray release the following Monday. To celebrate the release we will be running a number of attention grabbing events including a very
high profile
listening
party
at the Sonos Listening lounge in Shoreditch. Amy became part of the mainstream cultural conversation over the summer and we're confident of attracting both fans and non-fans again to this brilliant film through to Christmas and on into the Q1 awards window."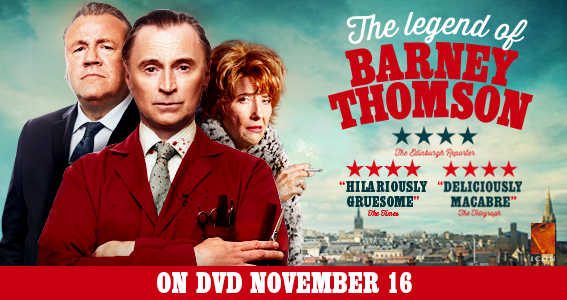 ---
Back to Lionsgate and the company is now gearing up the the final instalment in The Hunger Games series, Mockingjay Part 2. It's launched its drafting for the release, as well as a major initiative involving Amazon an Odeon. The latter is holding pre-release screenings at its cinemas around the UK on Wednesday November 18, the day before the film comes out at cinemas. Tickets are available through Amazon Local, with the retailer's customers receiving a poster, souvenir ticket and 3D glasses in with the £14 price, as well as 20 per cent off selected DVD and Blu-ray titles.
Amazon Local's general manager, Geraldine Wilson said: "It is our mission to surprise and delight Amazon customers, and we're delighted to have partnered with Odeon and Lionsgate for this exclusive and exciting offer. Through Amazon Local, fans of The Hunger Games series will have early access to one of the most hotly anticipated film of 2015; one full day before the film's official release." Lionsgate UK head of distribution Matt Smith said: "We're thrilled to join with Amazon and Odeon Cinemas in a partnership bringing together a world-class digital retailer, a leading theatrical exhibition circuit and a major content company to deliver something special and unique to our consumers. UK audiences are among The Hunger Games' most loyal and supportive, so we're delighted to form this ground-breaking coalition to make Mockingjay – Part 2 available to them on an exclusive preview basis and satisfy their tremendous appetite to see the film." Commenting on the drafting activity, the company's Ben Grunbaum said:
This industry first promotion with Odeon and Amazon is the perfect start to Lionsgate's drafting activity. From now until the end of November, we are promoting the new theatrical release jointly with the earlier franchise instalments. As the tagline to Mockingjay Part 2 suggests 'nothing can prepare you for the end', but catching up on the trilogy to date certainly can."
Staying with the company and Monday October 19 sees the release of The Lazarus Effect, a horror thriller about a science project to raise the dead gone horribly wrong. Commenting on the release and the activity around it, Lionsgate's Becky Throp said: "Being from the horror power-house that is Blumhouse Productions, we knew that The Lazarus Effect warranted something extra special for its home entertainment release this Monday. With the FrightFest screening back in August building early anticipation for the title, we resurrected this buzz with an exciting PR campaign, including an Alternative Movie Poster competition judged by the director of the film. Our digitally-led media campaign kicks off from day of release with spots on horror sites and social media to really engage our key target audience, and present this as the perfect movie to watch this Halloween. All of this great activity is topped off with stand-out lenticular packaging on the DVD and Blu-ray that is sure to make you jump out of your skin."
On the children's side, we've already discussed Danger Mouse and there's another revival underway, and one we announced here earlier, as the Clangers arrive courtesy of Signature after the brand's successful relaunch on TV. Commenting on the release, the company's Claire Lowenthal said: "Clangers is an iconic and much loved British property and we are over the moon to be bringing the hotly anticipated and revitalised pre-school TV series to the home entertainment market. Cbeebies launched series one earlier in the year with phenomenal success, frequently topping their programme of the week charts.
Clangers : The Flying Froglets
is being released on DVD on Monday with suitably sparkly packaging. With trade-wide support across all retailers and non-traditional stockists, its set to be one of the most successful pre-school DVD launches of the year. Teaming up with other Clangers licensees, our release has been supported with a heavy promotional campaign. This included a celebrity mail-out targeting Clangery stars such as Brian Cox and Holly Willoughby. It's safe to say Clangers is back with a Clang (and a whistle)."
Acquisitions news and Metrodome has picked up a raft of titles running the whole gamut of styles and genres, boosting its slate well in 2016. The pick-ups include the much-talked about homegrown documentary The Hard Stop, looking at the the circumstances surrounding the death of Mark Duggan, whose shooting sparked riots in 2011. On a completely different tip, it has documentary Future Shock! The Story Of 200AD, which charts the history of the award-winning Brit comic (it's a title we've covered here before, as former Studiocanal staffer Helen Mullane is one of the film's producers). Partisan is, like The Hard Stop, fresh from airing at the London Film Festival, where the thriller starring Vincent Cassel has been s tong performer. One & Two is another acquisition, the fantasy thriller has played at both Berlin and Edinburgh film festival. The recent acquisitions are rounded off by comedy Back Mountain Poets, starring Alice Lowe from Sightseers and Dolly Wells, from TV's Dolly & Em. They join a forthcoming line-up that includes LFF hits Tangerine and Sunset Song.
Over on the vod side and Mubi has been as busy as ever, this week unveiling another major deal to boost its ongoing curated selection of films on offer to its subscribers. Latest to sign on the dotted line with the service, following the likes of Paramount and Sony, is French distributor Gaumont. The deal kicks off next month and will see the likes of La Chinoise, Loulou and Police arriving on Mubi. Commenting on the deal, Efe Cakarel, founder and ceo of Mubi said: "Gaumont is an icon of cinema history and it is a privilege to be working with them to bring their timeless classic to our members."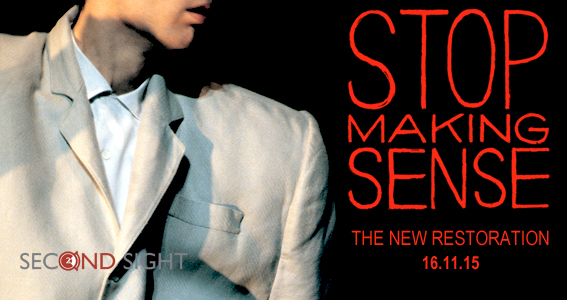 ---
QUOTE OF THE WEEK
"We appreciate Paramount's willingness to seek exhibitor input and provide for exhibitor participation in certain ancillary revenues as they evaluate alternative distribution models," However, the parameters of the current proposal, both economic and structural, simply do not make sense for us given the potential risks to the long-term health of our business."
Amy Miles, chief executive at US cinema chain talking about Paramount's decision to try earlier vod availability for titles such as Paranormal Activity: The Ghost Dimension. It is expected to open to roughly half what initial estimates said it would be, and in half the cinemas.
AT THE MOVIES
While The Martian retains its place atop the UK box office charts, Lionsgate's Sicario posted an impressive near £1.6 million debut to give it the highest new entry in the number two slot. The Walk, boosted by its IMAX numbers, was the second newbie with a touch under £800,000 in its opening frame. The only other new entry was regression with more than £200,000.
One of the most talked about stories of the week is news of plans for a Die Hard prequel. That's right, a tale of John McClane before he got to Nakatomi Towers is in the works. Much of the controversy revolves around the fact that jobbing director Len Wiseman will be at the helm.
Loads of comic book news – as ever – chiefly this week about Fox's plans to take one of its Marvel-related strands, X-Men, on to TV in not one but two spin-offs. The rumour mill went into overdrive after film site Den Of Geek reported that Fox had given the Fantastic Four back to Disney-owned Marvel as part of the deal to enable TV production.
Still in comic book land and not content with working on one Garth Ennis adaptation, Preacher, for TV, Seth Rogen is embarking on a second Ennis series, turning The Boys into a TX-ready outing. It's about a group of normal people trying to police out of control superheroes. Given that one of its character was based on Simon Pegg and looks exactly like him, Rogen shouldn't have to look too far for talent.
TWEET OF THE WEEK
TRAILERS OF THE WEEK
This, said the old pal who sent it to us, "totally rocks". And that's a fact.
Oh, and it's red band too…
…as is this (great name, by the way)
Great word of mouth on this from its LFF screening…
To subscribe to The Raygun newsletter, please email info@theraygun.co.uk
with subscribe in the subject matter
To unsubscribe, email info@theraygun.co.uk with unsubscribe in the subject
For editorial or advertising queries, contact tim@theraygun.co.uk