IN THIS ISSUE:

---
Sponsors this week:
The Carpenter Shop
358 North Rockwell
OKC, Ok
405-942-2644
The Carpenter Shop is a full line cabinet and countertop shop that travels all over the state building dream kitchens for discerning customers
okcgunshow.com
okcgs.com
Claude Hall has always take care of the Tea Party and the Ron Paul activist community at his gun shows.
His next OKC dates are:
May 19th - 20th,
July 14 - 15th,
Oct 6 - 7th
Nov 17 - 18th
Dec 15 - 16

This guy is a Noble Oklahoma based company that has great prices on electronics of all types and inexpensive toner and ink for your printer.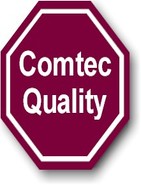 Comtec provides residential and commercial security systems in Oklahoma.
There is only one thing you really need to know about Comtec's quality and pricing, they do not require a contract for their services.
Customers are free to walk away if their service isn't top quality.
Rodent ResistantChicken Feeders!
$50 + Shipping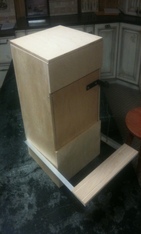 Advertise Your Business, Event, Or Service Here!
$25.00 per week, tens of thousands of Oklahoman
impressions every newsletter
Rep Shumate married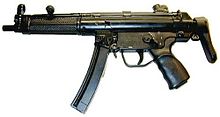 Oklahoma County Sheriff Swat Team
MP5 Submachine Guns Recovered
An inside source claims that the two missing MP5 submachine guns have found their way back into inventory at the Oklahoma County Sheriff Department. The report of the missing automatic weapons surfaced during the Sheriff Whetsel/Jarjoura investigation in September. Sources claimed that Sheriff Whetsel was greatly embarrassed by the theft of the fully automatic weapons and that he put the squeeze on those that had access until the weaponry re appeared. Better late than never I suppose but funny that it wasn't a priority until the Sooner Tea Party newsletter brought it up.
An MP5 fires 9mm ammo from thirty round magazines and is capable of both single shot fire and fully automatic fire by flipping a selector switch. The danger of using automatic fire in police work is an old debate but one that should carefully be considered given the militarization of our local police forces. The ability to spray suppression fire while assaulting a position on a battlefield is one thing but is there really a need for automatic weapons in police work in crowded urban areas? One would think that the good guys would be held to a higher standard. One would think that a single shot weapon would be the gun of choice given that 9mm bullets could have a range of over a mile according to U.S. military data.
Regardless of the status of the debate Oklahoma County residents are a little safer now that the two stolen weapons have been recovered. And another Whetsel scandal was averted thanks to a complacent media.
Sooner Tea Party Website and Facebook Page Hacked
Last week we had occasion to regret trusting our website and facebook page to a couple of Ron Paul supporters that had been with us from the beginning. The result was that our website was re directed to a third party web page that was nothing more than a personal attack against one of our co founders.
But we have a new website up a and running and our full time staffer is posting articles one by one from previous emails so that people can use the search function to find individual stories.
The new webs site address is : Soonerteaparty.net
We have yet to set up a facebook page as few of us are regular facebook users.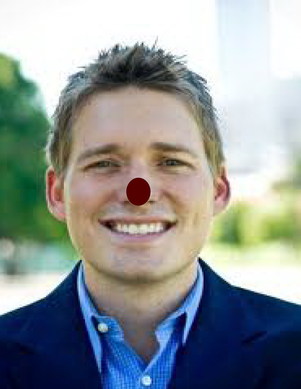 We've Got Your Back Mary Fallin?
Or My Head is completely Rammed up your…
Last week
Matt Pinnell's blog
once again spewed a tribute to all things RINO during a discussion of Mary Fallin's eventual rejection of Obama Care and the Medicaid expansion.
Pinnell beats his hairless chest and rails against the massive projected costs of both Obama Care and the Medicaid expansions by quoting the OCPA and calling the expense "simply irresponsible". Pinnell admits that Oklahoma voters overwhelmingly rejected Obama Care in the 2010 election and praises Governor Fallin's decision that "reinforces those wishes" and goes on to admit that state governors would have no real control over the state health insurance exchanges and that we should "let the Obama Administration sleep in the bed they made'".
Pinnell gushes on with:
"Like Governor Fallin, we also continue to support Attorney General Scott Pruitt's ongoing legal challenge to the Affordable Care Act. It very well could be the legal challenge that
ultimately brings down this legislation
."
Really Matt? Now refresh my memory, is this the same Mary Fallin that tried her damndest to shove the Obama Care/Fallin Care Health Insurance Exchanges down our throats the past two years? And are you the same Matt Pinnell that didn't do a damned thing to hold Governor Fallin or the other elected Republican officials to Republican Party Platform standards?
Pinnell goes on with indignity and bluster, blaming Romney's lapses on losing the trust of the voters and claiming that "Republican Governors across America are now standing up for these voters. Hopefully they remember who has their back when they go to the ballot box in 2014 and beyond."
I can tell you that we will remember who had our back come next year's Republican State Convention Matt. I can tell you that people are already lining up to run against
your sorry RINO butt for your refusal to do your job and protect the Republican Party. YOU are charged with the responsibility of keeping the rules of the GOP enforced and you have done a spectacular job of screwing it up. YOU are the person that led the massive disrespect of Tea Party values and Ron Paul values that closely followed the Oklahoma GOP Party Platform. YOU are the person that forced the black GOP activist out of Republican Headquarters because you didn't like the way she looked. YOU are the person that purposely ran the 2012 State Convention late and ordered hotel staff to begin partitioning off the ballroom to drive the dissenters out into the parking lot.
Matt, you simply do not have the credibility to continue in your job much less influence voters. It is plain to all that you, Mary Fallin, and vast majority of Republican elected officials were left behind in the Obama Care/Fallin Care issue, that most Republican officials did their damndest to shove socialized medical care down the throat of Oklahomans until their backs were against the wall and now they jump on board? It would be far better for you if you would simply stop writing blogs and turn the PR over to someone with a shred of credibility left

.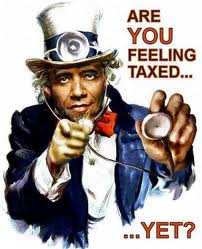 Obama Care Regulations Coming Out
Some of the insurance gurus are educating STP leadership on the new regulations just now coming out on Obama Care. There are three main provisions at this time that are going to really screw up the insurance industry in general and jack our health insurance prices through the roof:
1st provision: Guaranteed Availability of Coverage
Health insurance issuers generally would be prohibited from denying coverage to people because of a pre-existing condition or any other factor. Individuals generally would need to buy coverage during open enrollment periods. In addition, individuals would have new special enrollment opportunities in the individual market when they experience certain losses of other coverage
. The problem? Most will wait till they are sick before purchasing coverage.
2nd provision would:
Essential Health Benefits
The Affordable Care Act ensures Americans have access to quality, affordable health insurance. To achieve this goal, the law ensures that health plans offered in the individual and small group markets, both inside and outside of Affordable Insurance Exchanges (Exchanges), offer a core package of items and services, known as "essential health benefits." EHB must include items and services within at least the following 10 categories:
Ambulatory patient services

Emergency services

Hospitalization

Maternity and newborn care

(O' Boy, I've really been needing this)

Mental health and substance use disorder services, including behavioral health treatment

(I'd have a use for this only if I can use it to put a couple of women activists into a treatment program)

Prescription drugs

Rehabilitative and habilitative services and devices

Laboratory services

Preventive and wellness services and chronic disease management

Pediatric services, including oral and vision care

(Oh yeah, if I turn into a child this will come in handy)
The Affordable Care Act sets forth that EHB be equal in scope to benefits offered by a "typical employer plan." To meet this requirement in every state, the proposed rule defines EHB based on a state-specific benchmark plan, including the largest small group health plan in the state. The rule proposes that states select a benchmark plan from among several options identified in the proposed rule, and that all plans that cover EHB must offer benefits that are substantially equal to the benefits offered by the benchmark plan. This approach balances consumers' desires for an affordable and comprehensive benefit package, our legal requirement to reflect the current marketplace, and issuer flexibility to offer innovative benefit designs and a choice of health plans.
The benchmark plan options include: (1) the largest plan by enrollment in any of the three largest products in the state's small group market; (2) any of the largest three state employee health benefit plans options by enrollment; (3) any of the largest three national Federal Employees Health Benefits Program (FEHBP) plan options by enrollment; or (4) the largest insured commercial HMO in the state. The proposed rule also clarifies that in the event a state does not make a selection, HHS will select as the default benchmark the largest small group product in the state, as described in option (1).
Basically they pick Cadillac plans to base the required minimum, ensuring a steady stream of new business for hospitals along with the increased customers for the insurance companies.
If a benchmark plan is missing any of the 10 statutory categories of benefits, the proposed rule has the state or HHS to supplement the benchmark plan in that category. The proposed rule also includes a number of standards to protect consumers against discrimination and ensure that benchmark plans offer a full array of EHB benefits and services. For example, the proposed rule:
Prohibits benefit designs that could discriminate against potential or current enrollees

Includes special standards and options for health plans for benefits not typically covered by individual and small group policies today, including habilitative services

Includes standards for prescription drug coverage to ensure that individuals have access to needed prescription medications.
The appendix of the proposed regulation includes the proposed list of state-selected EHB-benchmark plans, as well as the default benchmark plan for state that does not select a benchmark plan, for public comment. States can make an EHB-benchmark selection until the close of the comment period for this rule. Further information on the benchmark plans can be found on the
CCIIO website.
3rd provision would: The Affordable Care Act and Wellness Programs
Implementing and expanding employer wellness programs may offer our nation the opportunity to not only improve the health of Americans, but also help control health care spending.
The Affordable Care Act creates new incentives and builds on existing wellness program policies to promote employer wellness programs and encourage opportunities to support healthier workplaces. The Departments of Health and Human Services (HHS), Labor and the Treasury are jointly releasing proposed rules on wellness programs to reflect the changes to existing wellness provisions made by the Affordable Care Act and to encourage appropriately designed, consumer-protective wellness programs in group health coverage. These proposed rules would be effective for plan years starting on or after January 1, 2014.
The proposed rules continue to support workplace wellness programs, including "participatory wellness programs" which generally are available without regard to an individual's health status. These include, for example, programs that reimburse for the cost of membership in a fitness center; that provide a reward to employees for attending a monthly, no-cost health education seminar; or that provides a reward to employees who complete a health risk assessment
without requiring them to take further action
.
The rules also outline amended standards for nondiscriminatory "health-contingent wellness programs," which generally require individuals to meet a specific standard related to their health to obtain a reward. Examples of health-contingent wellness programs
include programs that provide a reward to those who do not use,
or decrease their use of,
tobacco
, or programs that provide a reward to those who achieve a specified cholesterol level or weight
as well as to those who fail to meet that biometric target but take certain additional required actions.
This is a lot like little league, everyone gets a trophy to take home, everyone is a winner. Money for nothing and chicks for free as the song goes.
In order to protect consumers from unfair practices, the proposed regulations would require health-contingent wellness programs to follow certain rules, including:
Programs must be reasonably designed to promote health or prevent disease. To be considered reasonably designed to promote health or prevent disease,

a program would have to offer a different, reasonable means of qualifying for the reward to any individual who does not meet the standard based on the measurement, test or screening. Programs must have a reasonable chance of improving health or preventing disease and not be overly burdensome for individuals

.

Put down the chicken leg, fatty, that is your goal for today. Or try to, we will reward you anyway (we being the federal government forcing the employer to pony up some bucks).

Programs must be reasonably designed to be available to all similarly situated individuals. Reasonable alternative means of qualifying for the reward would have to be offered to individuals whose medical conditions make it unreasonably difficult, or for whom it is medically inadvisable, to meet the specified health-related standard.

(Just can't put down that chicken leg? How about you write an essay about chicken legs to meet the standard?)

Individuals must be given notice of the opportunity to qualify for the same reward through other means. These proposed rules provide new sample language intended to be simpler for individuals to understand and to increase the likelihood that those who qualify for a different means of obtaining a reward will contact the plan or issuer to request it.
The proposed rules also implement changes in the Affordable Care Act that increase the maximum permissible reward under a health-contingent wellness program from 20 percent to 30 percent of the cost of health coverage, and that further increase the maximum reward to as much as 50 percent for
programs designed to prevent
or reduce
tobacco use
.
( Maximum permissible reward? How is it that the feds could prevent a company from offering anything they wished? I would guess that it won't be long till the maximum permissible award becomes the minimum permissible award that employers will be forced to give for those contemplating or planning to put down the chicken leg.)
Evidence shows that workplace health programs have the potential to promote healthy behaviors; improve employees' health knowledge and skills; help employees get necessary health screenings, immunizations, and follow-up care; and reduce workplace exposure to substances and hazards that can cause diseases and injury. The proposed rules would not specify the types of wellness programs employers can offer, and invite comments on additional standards for wellness programs to protect consumers.
1) Guaranteed issue plans
3) Wellness plan with disease prevention (smoking, exercise, etc.)
All of which will drive up the cost of health care as we know it.
But wait; there is more as the famous Billy Mays used to say. The Federal Trade Commission is beginning to force state medical boards and legislatures to expand the work that nurses can do including pain medication management. State medical boards and legislatures in Alabama, Florida, Kentucky, Louisiana, Missouri, Tennessee, Texas and West Virginia have been notified that the FTC is getting involved in their business. North Carolina State Board of Dental Examiners has been attacked by the FTC, which is currently on appeal in the United States Court of Appeals for the Fourth Circuit.
The end game is to prevent state legislatures, regulators, and medical boards from regulating the medical industry, providing oversight over medical professionals, or providing medical licensing and patient safety that might interfere with Obama Care's goals.
There is an interesting twist to the Obama Care story; it isn't clear if the individual mandate to purchase health insurance is practical to enforce. We will have that story next week in our continuing coverage of the issue.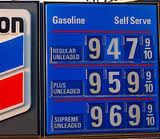 Higher Gas Tax, Does Tom Cole Support This Idea?
By Ms PM
In a world of everything costing more it only makes sense that a hike in the already 18.4 cents a gallon tax that Americans pay on gasoline should go up as well, or so some of those heading off the fiscal cliff seem to think. This article from the Wall Street Journal does a good job of explaining the rational/irrational thinking of those in charge.
One thing for certain, this increase has been a long sought after way to get more money from taxpayers and how better to achieve this dream than use a crisis.
States and businesses that stand to gain from this increase are pushing this to advocate more money. State highway officials and contractors that build roads and heavy equipment manufactures want the extra gasoline tax as part of the agreement built into the negotiation process of tax increase and spending cuts.
The fact is that what the DC bunch says is bogus. Tax increases plus spending cuts should mean just that. How is the increased fuel tax a bargain if the end result will end up spending all of the money that is generated? Where is the deficit reduction?
The definition will always change with their details. If they aren't spending money they have or have to borrow to pay for something, then it is defined as a reduction even though they have not cut a single thing. Once they run out of money generated by those extra taxes, their definition changes to a deficit. They will certainly raise taxes again to be able to call it, in their terms, a reduction, all the while continuing to play the game of spend what is taken in, thus always calling for tax hikes. It's a win for government, they continue to grow, waste and spend while the people lose, time and time again.
What they do in their posh offices that we pay for is clear as mud, bottom feeders are overpopulated in the beltway. We don't know what proposals are gaining traction because the longer the American people are in the dark the better they like it. Is this another one of those "we have to pass it to see what's in it" bills?
The ever growing population that hold their hands out to the federal government for more of your money see this negotiation as a "once-in-a-generation plan" to fill their coffers with anything they can get for free.
What is Representative Tom Coles view on all of this? Calling his DC office, it went like this:
Caller: Is Cole in favor of raising the gas tax?
Emily in DC: I don't know, I haven't talked to him about it.
Caller: Is there anyone there that can give me an answer?
Emily: We can send you information on the issue.
Caller: I didn't ask for information, I have information, I asked for an answer to the question.
Caller: Is he in favor of raising the gas tax?
Steve: It depends on how it is structured, there isn't any legislation and I haven't seen anything.
Caller: Will Cole contemplate raising the gas tax.
Caller: Why is it, every, and I mean every time I call, I cannot get any answers to my questions?
Steve: I can get back to you on this.
Caller: Never mind, I have what I need.
Calling his office in Norman went like this:
Caller: I'm calling to see if Representative Cole is in favor of raising the gas tax?
Jessica: I don't know, he hasn't talked to me about it.
Caller: Is there anyone there that can answer the question?
Jessica: You probably need to call his office in DC, they're the ones that can answer that.
Caller: I called them first, they didn't have an answer so I called you. You are now sending me back to DC. Thanks but no thanks.
This is the typical response I get when phone calls are placed to his office in hope of an answer on any issue. I have never gotten a straight answer from this man.
There are three things I know about Tom Cole; He is a self serving bureaucrat that has a lot of people buffaloed. The people that continue to elect him are as ignorant as he is. He and his rah-rah team is an excellent example of what is wrong in America.
One thing for sure, we will be watching to see which of our representatives vote for this increase. Those "yea" sayers will make it into our newspaper.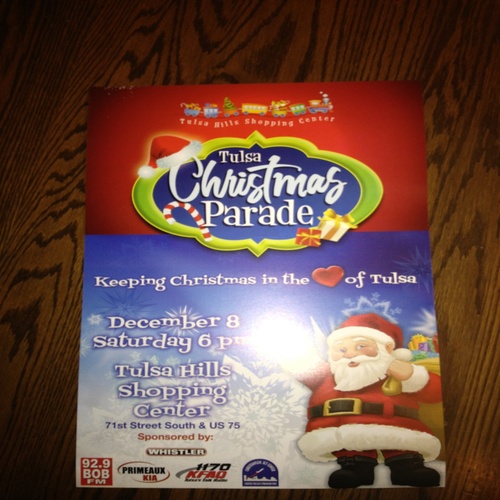 Tulsa Christmas Parade December 8th
Fed up with the downtown Christmas Parade having the word "Christmas" taken out of it, a bunch of Tulsa businessmen and activist just made their own parade that drew thousands of people in 2011. They are doing it again this year on December 8
th
at the Tulsa Hills Shopping Center at 71
st
Street South and US 75. The event starts at 6 pm and is sponsored by Whistler 92.9, BOB FM, Primeaux, 1170 KFAQ Tulsa Talk Radio, and Christiansen Jet Center.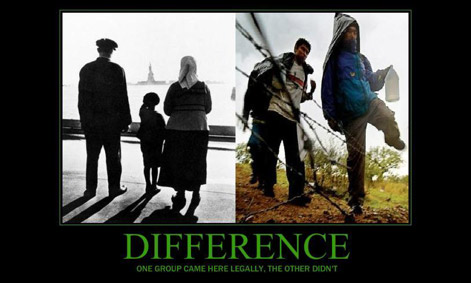 Keeping Wages Low by Encouraging Illegal Immigration
Screw the Working Class, We Need More Profits
It isn't enough for Mr. McGuigan at Capitol Beat Ok to use his bully pulpit to
advocate for open borders
, but he has to use phony administration figures about deportation to make his point. It's because of people like him in the liberal press that we have the problems with immigration that we have today.
First of all Mr. McGuigan, you display your liberal leanings by failing to point out the fact that President Reagan granted amnesty to many illegal immigrants in the 80's on the promise from the Democrats that they would provide the funds to secure the border. Here we are 3 decades later and the Democrats are demanding amnesty for 12 million more illegal aliens and we still don't have a secure border. If the federal government refuses to do it, then the states must protect their own borders.
I would agree with you that they do work hard, but they have a habit of sending most of their funds back to their native country, not all are from Mexico, and many of them survive on subsistence from the state. Subsistence which, unless they have a green card, they are not entitled to. Most do not pay taxes, which is a further drain on the state and federal budgets. What they do is report a half of dozen dependents each on their withholding form so that little is withheld from their paycheck, that along with their fake or stolen Social Security number. Where is the fairness in that to Oklahoma tax payers?
You say in your article that "Immigration policy presents a classic tension between liberty and law." You go on to state "I wish that rather than harsh restrictions in laws and policies on immigration, Oklahomans, Arizonans and others had chosen the way of liberty." These two statements alone show that you are not on the side of justice, nor on the side of liberty, but on the side of social justice. That is the same policy that is the tenant that President Obama follows. Did you vote for him?
What would have been wrong about passing the statute regarding education? Sure it would have cost the state about $100, 00.00 a year in federal money, but this state is addicted to federal money as it is. We would have saved that and probably more from the number of illegal aliens that left the state.
You claim in your article that there have been mass deportations under President Obama. The truth of the matter is nobody knows for sure how many deportations there have been. Reports are frequent that some people have been double counted as being deported, some legitimately. Their own Inspector General can't even give you an honest number on the number of people that have been deported, but says it is far less than the number reported in the press and in press releases.
Federal law mandates that all foreign nationals that are in this country must carry either their passport or their green card. Arizona sought to support the federal law by requiring verifying the same, yet the Obama Administration said no they didn't need to.
Oklahoma State Law requires that every individual that is arrested for driving without a license must have their citizenship verified in court yet I have yet to see this done in over fifty court sessions I have sat in on. Why is this not being done?
Crime rates in Oklahoma City and Tulsa are on the rise. The Police Chiefs in both cities want more officers to help patrol the cities, yet no one has identified a cause for the increase in crime, or have they and are just afraid to admit it? Both cities are led by liberal mayors who believe in social justice. Both cities are well known as "Sanctuary Cities" along with Ardmore and many smaller communities in the state. Why is nothing being done to address this?
It is clear that this immigration problem is one that was created from a lie, yes I said it lie, from Democrats in the 1980's given to President Reagan to secure the border in order to obtain amnesty for the illegal aliens in the country at that time. There has been no progress on immigration since then. Oklahoma has been correct in passing the laws that they have. They have been incorrect in not following through on them.
Mr. McGuigan, if you are so hot for Social Justice in this country, then get your liberal friends to secure the border as they promised thirty years ago, maybe then some serious immigration reform can be undertaken. Until such time, I wouldn't hold my breath. Illegal immigrants are a strain on the economy and on our state budgets and must be corrected. The influx lowers the working classes' wages to the point where no one can make a living working an entry level job.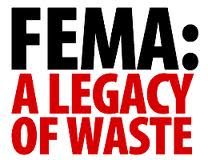 Oklahoma Ding Dongs And It Has Nothing To Do With Hostess
By Ms PM
Oklahoma received millions of dollars over a five year period for disaster relief from FEMA. The problem that has surfaced comes from the State Auditor. Some Oklahoma counties
failed to keep records
for proof that the funds were used appropriately.
With the lack of documentation, FEMA can demand the money be returned. There is $3.9 million in question and this doesn't look good for Oklahoma. Here are the counties in questi
Wagoner County
County Clerk Carolyn Kesler
County Commissioners
Dist 1 Tom Vincent
Dist 2 Jerry Hefner
Dist 3 Jim Hargrove
2008
Questioned Costs:
$699,499.18

Most Significant Findings:
Records were incomplete or nonexistent for Jan., June & Dec. 2007 storms

Auditor's Opinion:
Disclaimer (insufficient documentation to offer an opinion)
Pottawatomie County
County Clerk Nancy Bryce
County Commissioners
Dist 1 Bob Guinn
Dist 2 Jerry Richards
Dist 3 Buck Day
2008
Questioned Costs:
$521,514.58

Most Significant Findings:
Records were incomplete or nonexistent for May, June, Aug. & Dec. 2007 storms

Auditor's Opinion:
Disclaimer (insufficient documentation to offer an opinion)
Haskell County
County Clerk Gail Brown
County Commissioners
Dist 1 Kenny Short
Dist 2 Mitch Worsham
Dist 3 Paul Storie
2007
Questioned Costs:
$96,755.55

Most Significant Findings:
Records were incomplete or nonexistent for Jan. 2007 ice storm

Auditor's Opinion:
Disclaimer (insufficient documentation to offer an opinion)
2009
Questioned Costs:
$136,643.44

Most Significant Findings:
Records for the were incomplete or nonexistent for April 2008 storms

Auditor's Opinion:
Disclaimer (insufficient documentation to offer an opinion)
Mayes County
County Clerk Rita Littlefield
County Commissioners
Dist 1 Alva Martin
Dist 2 Darrell Yoder
Dist 3 Melvin Pritchett
2009
Questioned Costs:
$0.00

Most Significant Findings:
Internal safeguards and tracking were insufficient for expenditures related to March & April 2008 storms

Auditor's Opinion:
Qualified (documentation errors aren't enough for a disclaimer opinion)
Rogers County
County Clerk Peggy Armstrong
County Commissioners
Dist 1 Dan Delosier
Dist 2 Mike Helm
Dist 3 Kirt Thacker
2009
Questioned Costs:
$1,115,465,34

Most Significant Findings:
FEMA expenditures were overstated on financial reports

Auditor's Opinion:
Qualified (documentation errors aren't enough for a disclaimer opinion)
Ottawa County
County Clerk Reba G. Sill
County Commissioners
Dist 1 John F. Clarke Jr.
Dist 2 Kenneth Palmer
Dist 3 Russell Earls
2008
Questioned Costs:
$611,991.72

Most Significant Findings:
Records were incomplete for June & December 2007 storms, & April & June 2008 storms

Auditor's Opinion:
Disclaimer (insufficient documentation to offer an opinion)


Creek County
County Clerk Janell Diehl
County Commissioners
Dist 1 Dana Hudgens
Dist 2 Johnny Burke
Dist 3 Roger Boomer
2008
Questioned Costs:
$142,025.55

Most Significant Findings:
Records were incomplete for 19.1% of expenditures for summer 2007 storm and Dec. 2007 ice storm

Auditor's Opinion:
Disclaimer (insufficient documentation to offer an opinion)
Kay County
County Clerk Tammy Reese
County Commissioners
Dist 1 Dee Schieber
Dist 2 Steve Austin
Dist 3 Laile Wilson
2008
Questioned Costs:
$617,537.75
Most Significant Findings:
Records were incomplete for summer 2007 storms
Auditor's Opinion:
Disclaimer (insufficient documentation to offer an opinion)
2009
Questioned Costs:
$137,602.95

Most Significant Findings:
Records were incomplete for June and September 2008 storms

Auditor's Opinion:
Disclaimer (insufficient documentation to offer an opinion)
Garfield County
County Clerk Kathy Hughes
County Commissioners
Dist 1 Steve Hobson
Dist 2 Mike Postier
Dist 3 Scott Savage
2009
Questioned Costs:
$56,568.20

Most Significant Findings:
Records were incomplete or nonexistent for five projects from June & Sept. 2008 storms

Auditor's Opinion:
Qualified (documentation errors aren't enough for a disclaimer opinion)


Stephens County
County Clerk Jo Johnson
County Commissioners
Dist 1 Darrell Sparks
Dist 2 Frank Kelly
Dist 3 Dee Bowen
2008
Questioned Costs:
$343,575.00

Most Significant Findings:
Records were incomplete for 68% of expenditures for Jan., June, May & Aug. 2007 storms

Auditor's Opinion:
Disclaimer (insufficient documentation to offer an opinion)
Caddo County
County Clerk Patrice Dolch
County Commissioners
Dist 1 Benny Bowling
Dist 2 Craig Gibson
Dist 3 Carlos Squires
2008
Questioned Costs:
$220,479.00

Most Significant Findings:
Districts 1 & 3 kept no files for the Jan. 2007 ice storm

Auditor's Opinion:
Disclaimer (insufficient documentation to offer an opinion)
Washita County
County Clerk Marita McKee
County Commissioners
Dist 1 James Woodrow Gee
Dist 2 Gene Etris
Dist 3 Raydell Schneberger
2008
Questioned Costs:
$324,789.27

Most Significant Findings:
Records were incomplete for 42% of expenditures for Jan., June & Aug. 2007 storms

Auditor's Opinion:
Disclaimer (insufficient documentation to offer an opinion)
The former commissioner of District 3 in Wagner County, Jim Hargrove, states that his priority was to get the school bus and mail route up and running. He doesn't remember what happened to the paperwork, but he spent the $375 thousand from FEMA for disaster relief. He insists that at one time the paperwork was there.
The 2007 Pottawatomie County Commissioner Jerry Richards, was more interested in showing news9 the road that was flooded rather than have any clues about the documentation for the funds.
He was shown a document at the commission meeting in Shawnee with his signature for the $96,000 that was spent in his district but he didn't know about anything about it. He insists the documentation is there.
Within a few days Richards provided some sort of supporting documents and when asked why they had not been turned over to the auditor more than a year ago, he said they didn't look at them. Not an answer but considering he was caught with his pants down he couldn't run and had to say something even if it was stupid.
State Auditor and Inspector Gary Jones stepped up and said his staff could have taken steps to find the documents. Jones is no doubt attempting to be kind but the bottom line is Richards responsibility is to provide the documents, no one should have to hunt them down, it was an audit.
Jones made another trip to the district asking Richards if he could provide documents other than the few that had surfaced and Richards said "no" then signed the sheet that acknowledged $96,000 in undocumented funds. With this "no" answer, it appears plausible that Richards was lying when he said earlier that "the documentation is here."
Jones also stated that when he took office in 2011 the state was years behind on county audits and many counties hadn't seen an auditor since 2006 or 2007. Gary admits that his office could have done more in the training when the documentation process was transferred to the counties. Again it is easy to conclude that all commissioners should be armed with the knowledge that their position requires an understanding of their job.
As such, "The Board of County Commissioners is the chief administrative body for the county. The three County Commissioners must make major financial decisions and transactions. They affect the county's welfare. They are empowered as a means to provide the public with a fiscally efficient system of county government."
The job of the County Clerk is to "Register deeds and is the custodian of records for the county. They also serve as secretary to several boards including the Board of County Commissioners." They review all claims for payment of goods and services purchased or contracted by the county." It would not be an over reach to expect all of those elected to not only do the job, but to also be the stewards of the people they represent by calling attention to the details.
Having the dilemma of possibly returning the FEMA funding is not looking out for the "welfare" of all the county's involved. Jones is willing to share the blame in this mess. FEMA will not go to the counties asking for the money, it will be the states responsibility to go to the counties.
It seems all too often that people are elected to do a job and then fail miserably. It inevitably falls on the shoulders of regular folks to not only run their lives but to keep track of what the jackasses are doing and in this case not doing. Excuses are a dime a dozen but the bottom line is that these County Commissioners are not doing their jobs. This level of incompetence should make it very clear of the "why" you are all so mistrusted.
Here are all the House members in two
fifty member blocks of email addresses
. Use Bcc in your email address header and email fifty of them with one email yet they won't know who else got the email.
Rem
ember to strip the unsubscribe link before forwarding this newsletter to prevent someone from taking you off our list! Use our forward this email link at the top of the newsletter to prevent being accidently unsubscribed.
Money is always needed for printing costs, postage, sign materials, and robo call costs. We are tightfisted; we will spend your hard earned money wisely and frugally as we do our very best to clean up Oklahoma politicians so we can begin to clean up our country.
You can donate by sending a check to Sooner Tea party, 358 North Rockwell Ave, Oklahoma City, OK, 73127 or visit Soonerteaparty.org and use the Paypal donation button.