THEATRICAL TO DIGITAL WINDOW SHORTENS
ACORN TO LAUNCH SVOD SERVICE
CURZON HOME CINEMA CRASHES THROUGH
BFI PLAYER ADDS NEW SUBS TOO
FROZEN 2 SECOND BIGGEST DOWNLOADS EVER
DISNEY+: "IMPRESSIVE MARKETING"…
TRANSACTIONAL BENEFITS FROM LOCKDOWN
BASE BOOSTS INTEREST IN FILM CHART…
…AND LAUNCHES NEW QUARTERLY TRAILER
LONGER TRIAL FOR GENRE CHANNEL…
…AND MERRY CHRISTMAS FROM ARROW
…AND A TRUNK CALL FROM STUIOCANAL
TWEET OF THE WEEK
TRAILERS OF THE WEEK
---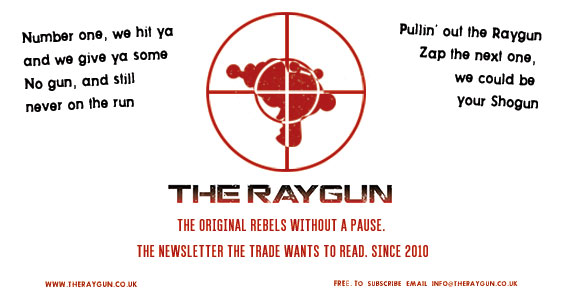 ---
If you can't read this newsletter or see the ads, please click here.
It's all about the digital, as the latest week of Coronavirus impacting the industry, country, and world beyond, saw more and more movement on the digital side, with svod services launching and announcing record figures and more titles lining up to appear early on digital services following the disruption to theatrical releases. Everything, it seems, is in a state of flux out there, as home entertainment physical releases saw themselves being pulled or delayed due to issues caused by the ongoing restrictions aimed at preventing the spread of the virus. The release schedule for the entire industry is, to put it mildly, "fluid"; one executive's comment to us that "it's like the Wild West out there" when iodating titles, was, perhaps more pertinent. As ever, before we head into another week's worth of news, let us first send our thoughts and prayers out to those really suffering and those doing noble and good work during the current crisis. And so, off we go…
After the previous week or two's big announcements on the shortened window to digital releases for the likes of Trolls, Military Wives and more, there have been less major announcements (although more postponements, now eating into the schedule for the summer), but a few intriguing ones. Warner has had a flurry of activity and announcements, and although there was no formal comment from the studio, it seems as if the company is releasing a handful of titles to digital – download as well, rather than rental – in April well ahead of their planned release dates and ahead of the traditional theatrical to home window (around 16 weeks in the UK, more like 12 in the US, with both sometimes a few weeks shorter for digital). What's more, an increasing trend seems to be to announce their physical home entertainment release dates too (Lionsgate has done the same for its Military Wives, which will come out on July 6). Warner of course has often been the studio leading the way when it comes to seismic changes to the business – it pioneered what we quaintly used to call straight to sell through in the late 1980s VHS era with the likes of Batman, as well as using the EU's Rental Rights Directive to separate the way rental and retail outlets bought product – a move which changed the business forever. But this, with no comment from Warner, seems more concerned with the immediate future than a wider policy change. Titles now arriving include Clint Eastwood's Richard Jewell, released at cinemas on January 31, and available on digital on April 13, with physical in June. This represents a 10-week theatrical to digital home ent window. The latest DC Comics outing, Birds Of Prey, or, to give it its full title for home ent, Birds Of Prey And The Fantabulous Emancipation Of One Harley Quinn, was released on February 7 and UK cinemas and will arrive on digital on April 27 – about 11 weeks after its theatrical bow – and on assorted physical formats on June 15. The third just announced is Just Mercy, starring Michael B Jordan, which was released on January 17 and arrives on digital on Monday April 6, also under the industry standard.
---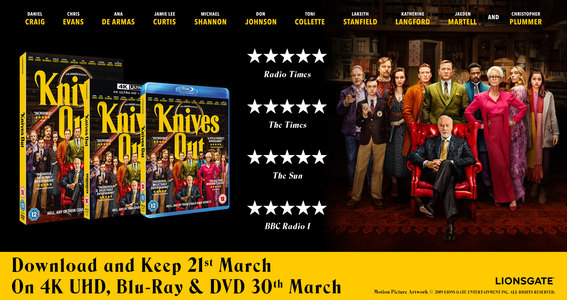 ---
A major new subscription video on demand service was announced launched this week, with Acorn TV offering up not just the best of British TV, but an international selection from around the world. Acorn is already a name familiar to many in our business thanks to its long track record as a distributor of quality television fare, now the AMC-owned company is launching its svod service in the UK. It's already been a huge success in the US, where the Brit-heavy selection of titles has gone down a storm with viewers, earning it more than 1 million subscribers in America. Priced at £4.99 in the UK, it will launch at the end of April and as well as boasting nuggets from Acorn's catalogue, it will also feature an exclusive in the shape of Queens Of Mystery, an original series boasting impeccable credentials, from writer Julian Unthank, whose CV includes Doc Martin and New Tricks, through to the cast playing the crime-solving relatives and cohorts, including narrator Juliet Stevenson and Julie Graham (The Bletchley Circle, Shetland and Benidorm). Classics on offer include all seasons of perennial bestseller Foyle's War, a rash of Agatha Christie adaptations, and crime, drama and comedy from the UK and beyond. Matthew Graham, General Manager, Acorn TV, said, "Acorn TV has been phenomenally successful in North America, and we're excited to bring our slate of exceptional programming from around the world to UK viewers. The United Kingdom has a long-standing tradition of producing first-rate dramas and mysteries, so we're thrilled to feature so many popular, award-winning programs in one place like ITV's Foyle's War and BBC's Keeping Faith, as well as introduce UK audiences to the charming, British-produced Acorn TV Original Queens of Mystery. For the last eight years, Acorn TV has curated and produced the very best in global television with a diverse mix of shows from Great Britain, Australia, New Zealand, Ireland and Scandinavia with the singular focus of satisfying a rapidly growing fanbase seeking high quality mysteries and dramas. As one of the best values in television, Acorn TV will make an excellent add-on to British consumers' streaming options." Catherine Mackin, Managing Director, Acorn Media Enterprises, the UK-based development division for Acorn TV, said, "We continue to greatly expand our commission and co-production slate and are extremely excited for UK viewers to get the opportunity to see the wonderful Queens of Mystery filmed in the beautiful countryside of Kent as well as several other productions later this year, including Irish period mystery series Dead Still and New Zealand thriller The Sounds, among many others."
Acorn TV will be a sister service to horror svod service, an operator that also has a UK arm alongside its other international outlets including America, and there's been interesting news from the US on this too. For it seems as if its latest original outing, a feature entitled The Room (not that bad one, this is a chiller about a couple, Olga Kurylenko and Kevin Janssens, who get more than they bargain for when they move into an old house) is setting records for the service. "The Room had a strong debut in week one, which is where we usually see the biggest numbers," said Craig Engler, Shudder's General Manager. "But in week two the audience grew a staggering 150 percent, and week three viewership was only a hair below that, turning it into a monster hit. There's something about The Room and its claustrophobic story of a family stuck inside a house under extraordinary circumstances that's really resonating with Shudder members."
Shudder has also been enjoying an uptick in sign-ups during the crisis, thanks in part to a 30-day free offer. Although it doesn't break down by territory, the operator told The Raygun it was enjoying a strong take-up. A spokesperson said: "In general we're seeing a significant number of new members signing up with our SHUTIN 30-day promo code and an increase in usage overall." General manager Craig Engler expanded on this in an interview in US-based Entertainment Weekly, saying: "This is obviously a terrible time, but Shudder is having a moment. We are signing up record numbers of subscribers and our viewership is through the roof. For sure people are turning to Shudder during the pandemic to watch more horror movies. Normally, our promo code is for seven days — you can do a seven day free trial — we extended that for thirty days thinking that there's a lot of people who are not only stuck at home, but maybe out of work, don't have the resources. It has taken off like wildfires. It is by far the most successful promo code in Shudder history. In the second half of March we were seeing sign ups that exceeded what we tend to see in October, which is Halloween season, our busiest season. We were seeing above Halloween-level interest in horror."
More from the vod sector and we've been talking to Curzon Home Cinema about its offering this week. The independent offering has seen its numbers rise since the government urged the population to stay at home, and the figures make for fascinating reading. A spokesperson said: "There was an 11 per cent increase on the previous weekend, the week before [saw an increase of more than] 140 per cent." The total was the highest ever, and almost 300 per cent up year-on-year. Curzon Home Cinema has further boosted its offering by hosting Q&As for key releases – last weekend saw it putting on one for the pvod release of System Crasher. "Over the weekend we had over 5,000 people watch the Q&A, either live or via the recording hosted on our YouTube and Facebook. It was an excellent discussion with Nora Fingscheidt, with questions being fielded from viewers online. Our next one was Tuesday evening (March 31) with Bait director Mark Jenkin and hosted by Mark Kermode."
Also enjoying a boost is the excellent BFI Player from the, er, BFI. We've been chatting the BFI and its director of digital Edward Humphrey, who said the service was "performing well and exceeding our growth targets" before the crisis broke and, since then, he further noted, "We have seen an exponential growth in traffic and new subscribers in the last few weeks." He said the three-tiered system – free, rental and subscription – was gaining traction too. "Each offer is very different – our free-to-view collection is a hugely popular archive collection drawn from the BFI National Archive and regional and national archive partners from across the UK, with hundreds of thousands of views each month. Rentals are driven by new film releases, especially the day-and-dates. Our subscription offer is growing faster than our expectations, supported by distribution through third parties like Apple TV and Amazon." Edward Humphrey further discussed the ways in which it had shifted since the Coronavirus crisis began in earnest. He said: "We've responded to the cancellation of our LGBTIQ+ film festival BFI Flare by moving several of the titles onto BFI Player and giving disappointed ticket-holders an extended free trial of our subscription service. We will soon have news of further exciting developments in our online programme."
All new customers can unlock a free two-week trial of BFI Player. We're working with our partners across the UK to also develop offers specifically for their audiences. Of course there are over 10,000 free titles in our archive collection, including Britain on Film which are available to explore, with films about people and places from all corners of the UK, searchable through our interactive map – its hugely popular, with over 75 million online films viewed since we launched the project in 2015."
---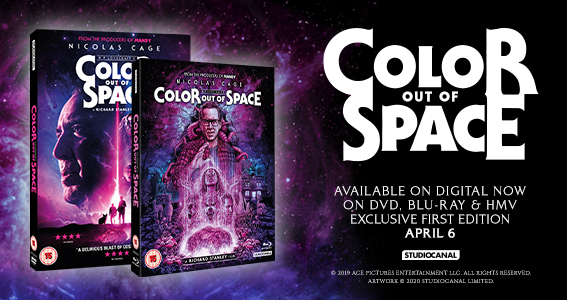 ---
Disney's Frozen 2 continues to make waves on digital according to the Official Film Chart (this week's being compiled before the film's official physical release on Monday March 30). Its second week downloads totalled 110,000, taking its overall digital total to 328,900. This takes it to second place in the all-time digital downloads top 10, bested only by Avengers: Endgame, which is 88,000 ahead. BASE unveiled the top 10 sellers this week, alongside this week's Official Film Chart. This week's Official Film Chart saw a trio of new titles in the top 10 – two from Sony, its window-shattering Bloodshot at number four on downloads alone followed by Charlie's Angels at number five ahead of its physical bow. And at number 10, new to the 10, was 21 Bridges. You can see this week's Official Film Chart online show here.
Talking of Disney, being at home has given us a chance to have a good nose around its Disney+ service, to read some of the reviews and gauge, perhaps most importantly, our family's reaction to it (been through every episode of Gravity Falls for starters, thumbs up for The Mandalorian, less so for the lack of Touchstone films, but hooray for all those Simpsons…). We've also had a look at some of the expert opinion from Futuresource, looking into its potential in the UK and Europe. And the analysts there believe the service's launch on these shores was better than anticipated. As Futuresource's David Sidebottom told The Raygun: ""According to the Futuresource Living With Digital survey in December, pent up demand for Disney+ was not as high in the UK as in the USA. However, with impressive marketing, word of mouth, additional telco/Pay-TV partnerships and government stay at home orders, Futuresource's expectations have been significantly increased in all of its new European markets."
Futuresource has also been looking at the wider implications of the Coronavirus crisis on our business and beyond. It noted: "Transactional digital video services could also benefit. With titles typically launched around three months after cinema, in the short term, digital sales and rentals of major movie releases in this window could receive a boost. Positioning on device/TV home screens and digital retailers would become increasingly paramount for these titles, especially against the backdrop of SVoD and other on demand options. However, the postponement of key theatrical releases will have adverse impact on this sector in 2020, high profile new instalments from the Bond and Fast & Furious franchises are unlikely to witness a home entertainment release in 2020. Away from new release titles, it may be an opportunity to promote the wealth of older, library digital retailers have to offer. Curated campaigns such as 'watch the classics you never got round to' or 'revisit your favourite 80's movies' may appeal to both casual and heavy movie enthusiasts who now have more time on their hands. However, the longer the crisis continues, consumers may look to lower cost, higher perceived value options. Some consumers may also feel compelled to revisit their DVD/Blu-ray catalogue, whilst this isn't necessarily a direct revenue driver, it may well help re-ignite a passion amongst lapsed users, once the virus has past." The report added that it that new release strategies could prove to be "the likes of which we have never seen before". And, as David Sidebottom from Futuresource further told The Raygun: "Across all aspects of the UK digital video market, the Coronavirus crisis will have a positive effect at least in the short term, spearheaded by Disney+ and PVoD initiatives." Head to www.futuresource-consulting.com for more…
BASE has also noted the upturn in interest in home entertainment as well, logging further interest for its weekly film chart announcement made in conjunction with the Official Charts Company. Last week saw it adding The Sun to the list of publications covering it – in print too – alongside the Metro, Yahoo and MSN, offering the Official Film Chart a reach of 10 million consumers. It has also been working to push findanyfilm.com, as noted here previously. BASE's Rebecca Gresley Jones said: "We've worked with a mixture of BASE members, film outlets and broader film influencers to create lists of their favourite films and or top 10 lists to showcase a collection of titles across the newly designed FindAnyFilm.com. The collections have been shared across the relevant social channels, helping drive engagement with the wealth of ways to consume content and to deliver the message about the safe consumption of legal content. For any studio that would like to create a collection please contact andy@baseorg.uk." Among those working on their own collections were the likes of Heat magazine's Boyd Hilton and Total Film, as well as companies such as Lionsgate, Manga and Universal.
And what better time for BASE to release its latest quarterly trailer? The organisation this week unveiled the Q2 offering, which the. Added update of a number of early digital exclusives (Emma, Color Out Of Space and Military Wives) alongside a wealth of titles including everything from The Elephant Man to Jumanji, Babylon Berlin to Jojo Rabbit, Birds Of Prey to Sonic The Hedgehog and Star Wars Rise Of Skywalker to The Personal History Of David Copperfield. You can see the trailer here.
---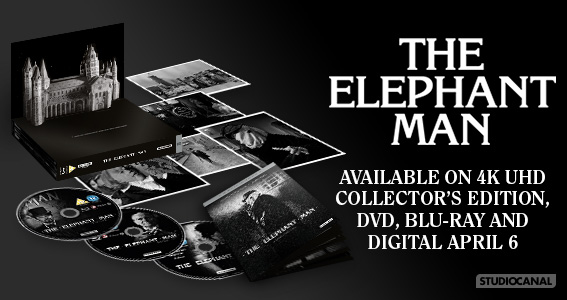 ---
Genre imprint Arrow Video has is own video on demand channel, Arrow Video Channel, and the svod service has also launched a brand new offer in the wake of the stay-at-home orders for the great British public. It has extended its seven day free trial to a full 30 days, giving would-be subscribers a great opportunity to test the service. Commenting on the initiative, Arrow's head of digital Daniel Perry said: "As an indie SVOD service ran and curated by the team at Arrow Video, we are taking our 10-plus years of success in the world of premium Blu-ray and bringing that same high-quality curation and product into the streaming space. As we come up to our third year anniversary of the Arrow Video Channel, we were very happy to have worked with both Apple and Amazon on making this extension to our seven day free trial to 30 days to new subscribers. Now we get to give fans of films like Donnie Darko, Heathers and Hellraiser a bit more as we all look for a little distraction right now across both the UK and the US."
Meanwhile, Arrow has also bene busy on social media, unveiling its wares for June across its Arrow Video and Arrow Academy imprints. And there's no sign of the assorted labels slowing down, as the company's Mike Hewitt explained. He said: "Due to monitoring of the current Covid-19 situation, we have been phasing our traditional June announcements for Arrow Video and Arrow Academy over the last three weeks. We are still committed to released our full strong slate, so today, our release of Merry Christmas Mr Lawrence joins previously announced titles The Mad Fox and American As Seen by a Frenchman for our full Academy June line-up. Produced by Jeremy Thomas, this 1983 Palme d'Or-nominated film from Nagisa Oshima stars David Bowie in a hugely powerful wartime drama, and our release comes packed with fantastic extras and great new artwork from Sam Hadley. Also, stay tuned for more Arrow Video June announcements on April 10 to join our previously announced release of Jeremy Gardner and Christian Stella's great indie horror, and festival favourite, After Midnight, which will be released on June 8. This Limited Edition release also comes with Jeremy Gardener's first film, The Battery, and has seen fantastic pre-orders to date. Order now so as not to miss out."
Back to Acorn, and its UK home entertainment imprint is continuing with its releases and Monday sees a brace of different releases, which can, the company said, offer consumers respite during the ongoing Coronavirus crisis. As the company's Helen Squire outlined: "Surely we all need a little escapism at the moment and what better way to celebrate Prince Charles' recovery from Covid19 than with The Windsors? The latest and third series has just finished airing on Channel 4 to its strongest audience to date and is available on DVD from Monday alongside a boxset of all three series and the Christmas and Royal Wedding specials. We think it's time to give the nation a right royal riot - of laughter! For those missing the mean streets of the city during lockdown perhaps London Kills can fill the gap. Series Two has been airing on BBC One all week to slot-beating audiences and the DVD is out on Monday, day and date with a Series One and Two boxset. Thanks to Debbie Murray from Aim Publicity who has been delivering press on both these releases even as schedules have been changing on a daily basis."
Also on Monday comes a title we've been eagerly awaiting in the rather strange shape of The Elephant Man, David Lynch's classic getting the full Studiocanal remastering treatment. Commenting on the release, the company's Alison Arber said: "This Monday, we are proud to be releasing one of the gems of our catalogue, David Lynch's masterpiece, The Elephant Man. To celebrate the 40th anniversary, the film has been restored in 4K with both picture and sound overseen by David Lynch himself. The 4K UHD collectors edition includes a stunning pop-up gatefold sleeve, 64 page booklet and art arts, plus a host of extra content."
Although upcoming releases are no longer set in stone – "it's still a bit like the Wild West out there," as one marketing executive said to us this week – we've still had time to talk to a few people about their forthcoming slates, even if they are subject to change. Among those this week was Manga, the ground-breaking Japanese anime imprint that is now under the Sony banner. It has a perfectly formed quartet of titles due in the coming months, kicking off with the first part of the first season of Fire Force on April 20. It's from the creator of Soul Eater, and is eagerly awaited by the cognoscenti, as noted by Manga Community Manager, Fraser Overington, who said: "Fan reaction to the simulcast has been incredibly positive, there is huge potential from this brand new series, it has all of the key elements in place to become a hit. It's one of our biggest upcoming titles alongside The Rising of the Shield Hero and there's a lot of buzz about the show's sequel." The aforementioned The Rising Of The Shield Hero is next on the block, on June 1, with the release of parts one and parts two in a range of SKUs, taking in Blu-ray, DVD and limited edition sets as well as EST. "On paper, this might look like it's just another in a long-line of shows in the Isekai genre," said Overington, "but The Rising of the Shield Hero had no problem making a name for itself and quickly became a fan-favourite show. Due to the show's popularity, the second and third season have already been greenlit in Japan!" A week later comes One Piece Stampede, following a theatrical release in February, before the crisis hit, and, as Overington noted: "Our theatrical release of the film was met with overwhelming positivity from critics and fans alike." The quarter is completed with the release of Mob Psycho 100 Season 2 on June 15, again in standard DVD and Blu-ray SKUs with another lavish limited edition set too. Overington concluded: "It became one of the most popular anime series of 2019 and there's been
a lot of people eagerly awaiting it's home video release. From the creator of the hugely popular superhero comedy series, One Punch Man, Mob Psycho delivers a supernatural comedy that is unlike any other."
---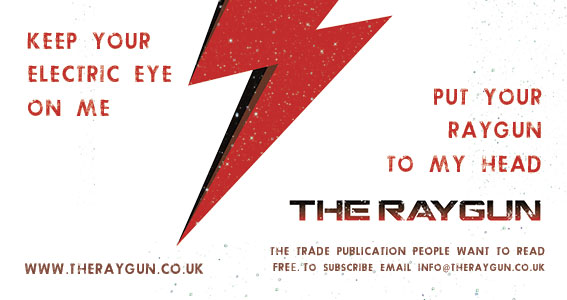 ---
Disney has been at its schedules again this week, revising its slate for the next year or two and announcing a slew of postponed and moved release dates. So far, so good – Black Widow early in November is chief among them, although we have a sneaking suspicion these will be further tweaked – but there are a few notable exceptions. Take New Mutants, the Fox-backed X-Men spin-off that has been put back more times than Brexit, but is still not dated. And then there's Artemis Fowl, the Kenneth Branagh directed book adaptation that has also been previously delayed, caught up as Disney completed its acquisition of Fox, where the film had begun its journey. Now Disney has said the film will bypass cinemas, instead heading straight to its Disney+ streaming service, making it arguably the biggest film to debut on this or any other streaming service… No date has been set yet.
One film that has been dated, however, is the Captain Marvel sequel. The second titular outing for Brie Larson as the superhero was always on the way, but now it has an official release date set. The sophomore outing for Carol Danvers and her alter-ego will be in cinemas on July 8 2022. It was one of the unannounced titles that turned up in Marvel and Disney's massive schedule announcement this week and means 2022 will include Thor, Black Panther and Captain Marvel sequels. That juggernaut just keeps on rolling…
The story of an adroit inspired by 80s and 90s movies to write a film script in the not-too-distant future sounds like the kind of property most directors would die for. And now Edgar Wright is set to be the lucky one directing book to film adaptation Set My Heart To Five. The novel, by first time writer Simon Stephenson won't be published until September, but such is the clamour over it that film rights have been snapped up for a joint production from Focus and Working Title. First, Wright must complete Last Night In Soho, a period romp set in sleazier and seedier times…
Talking of sleazier and seedier times, Life On Mars, the groundbreaking time-travelling TV cop drama from the middle of the last decade could be in line for a return. For during an online tweet along watch of the first episode of the series, which starred John Simm and Philip Glenister, the former as a cop who travelled back in time for some reason, co-creator Matthew Graham said: "We would never make another Mars unless we really had something to say and could push the envelope all over again. Finally, we have something." He later added it wasn't an April Fool's joke, but the series would be set in the 70s, 80s and a twisted version of today's world (as if today's world wasn't twisted enough)…
Industry-related Coronavirus news from The Raygun is over here… Send us any news for inclusion…
Will probably never make it here…
You're on The Raygun newsletter mailing list, which has been running for eight years, because you requested it, have been recommended to us or sent us emails. You can unsubscribe at any time, if you're daft, using the link elsewhere or by emailing as below. But of course, you don't want to do that, do you? We don't share your information with anyone else, we don't like cookies and we're the good guys. We care because you do…
To subscribe to The Raygun newsletter, please email
info@theraygun.co.uk
with subscribe in the subject matter
To unsubscribe, email

info@theraygun.co.uk

with unsubscribe in the subject
For editorial or advertising queries, contact

tim@theraygun.co.uk