DONT MISS! TODAY from 730am-9am at Choco Pain at 15th and Washington.
COFFEE WITH A COP RETURNS TO THE 2nd WARD (BUT ALL INVITED)!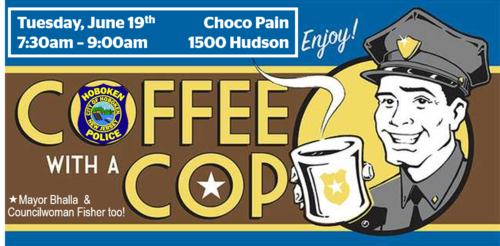 Please join me as I host Mayor Bhalla, Hoboken Police Chief Ferrante, Captain Campbell, Lieutenant Miskulin, Sergeant Butler and Officer Montalvo on Tuesday morning for a great conversation and a cup of coffee and a delicious pastry from new to the 2nd Ward Choc O Pain Bakery.
Come to discuss any and all public safety concerns you may have and / or thank our Hoboken Police for all that they do to ensure our safety! Children are welcome!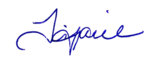 Hoboken City Council, 2nd Ward
Engage
.
Inform
.
Advocate
.
PS - I'll be wearing my Colombian jersey in honor of my favorite coffee and my favoriate World Cup team playing at 8am!