IN THIS ISSUE:

---
Sponsors this week:
The Carpenter Shop
358 North Rockwell
OKC, Ok
405-942-2644
405-942-2644
The Carpenter Shop is a full line cabinet and countertop shop that travels all over the state building dream kitchens for discerning customers

This guy is a Noble Oklahoma based company that has great prices on electronics of all types and inexpensive toner and ink for your printer.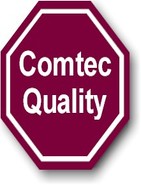 Comtec provides residential and commercial security systems in Oklahoma.
There is only one thing you really need to know about Comtec's quality and pricing, they do not require a contract for their services.
Customers are free to walk away if their service isn't top quality.
Rodent ResistantChicken Feeders!
$50 + Shipping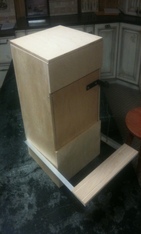 Advertise Your Business, Event, Or Service Here!
$25.00 per week, tens of thousands of Oklahoman
impressions every newsletter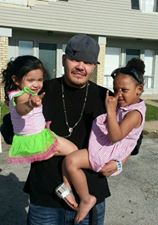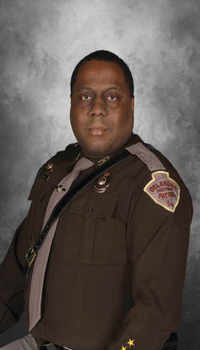 Troopers Gone Wild
What, they think they are Oklahoma State Senators?
And where is Mary Fallin in all of this?
Feeling Left out? A bit Jealous Perhaps?
Trooper Shelton Robinson claimed he was driving by the Best Budget motel and two people pointed a weapon at him. The trooper claimed he pulled into the parking lot and confronted the men and killed one of them after being "threatened with a weapon" although no weapon was recovered at the scene. A woman who was staying in the same room as the victim reported that earlier the dead man had been playing with an air pistol but that no real gun had been present during the day. Open Records requests of the 911 calls in that time frame by the Tulsa World were denied.
Early reports claimed that the second man fled the scene but Justin Ficher was arrested that night at the scene. Fischer said that he and the victim were on the second floor balcony have a drink and talking. He left to go upstairs and heard the gunshots, and then the police broke down his door and arrested him.

Trooper Robinson was a 16 year veteran of the OHP and was suspended with pay after the shooting and remained on paid leave for over a year. The victim's name was Michael Troy Swatosh, 25, of Tulsa and appeared to be Hispanic. Swatosh had on felony record in Oklahoma but might have been an illegal alien.
The area was in the news a few days after the shooting after Tulsa Police Corporal David Turner was arrested for soliciting a hooker that turned out to be an undercover agent. Turner was jailed for engaging in prostitution within 1000 feet of a church and for being in possession of a firearm during the commission of a felony.
Allegations swirled around Trooper Robinson because he was dressed in flashy clothes and driving a Mercedes and despite his claims of simply driving by the motel and noticing someone pointing a gun at him, he was actually seen on security camera video inside the motel office, on the second floor of the motel just minutes before the shooting, and in a nearby pharmacy.
Common sense tends to say that Trooper Robinson wasn't driving by the motel but was there for other reasons, video of him in the office, on the second floor 15 minutes before the shooting, and in the CVS Pharmacy nearby all point to a clear indication that Trooper Robinson had procured a room and perhaps something like condoms from the pharmacy. We will never know because most of the information has been hidden by OHP leadership and the reason given for firing Robinson was "policy violations".
We all would like to believe that our police are always decent men and women, if for no other reason than to feel safe in believing that good men and women are wearing the badges but that isn't always the case. We were reminded of that a few weeks ago when the Trooper Eric Roberts' rape case hit the news.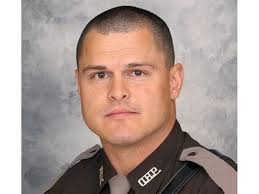 Eric Roberts, Second Degree Rapist without doubt under Oklahoma Law
Trooper Roberts case only hit the news after a federal lawsuit was filed on behalf of a woman that alleged that Roberts had raped her after stopping her. OHP officials had been notified of the case but had not arrested the trooper or suspended him. Even after the federal lawsuit was filed the OHP announced the suspension of Trooper Roberts on unspecified grounds and refused to push for rape charges.
The incident was alleged to have occurred on July 22
nd
. The 28 year old woman had been pulled over while driving with a friend near the Town West Shopping Center. No traffic violations had been alleged but when the two women pulled into a motel parking lot in response to Trooper Roberts's lights the driver was asked to sit in the patrol car after Trooper Roberts allegedly smelled marijuana in the car. Roberts asked the woman if she had a boyfriend and if he satisfied her sexually. He then was reported to have inquired if the woman had a cell phone that could access the internet.
Roberts demanded that the woman's friend stay behind at the motel and forced the woman to drive to a convenience store where he went inside and bought two bottles of water. He ordered her to park her car and he allegedly drove the woman to a secluded location near Frankhoma Road. The victim claimed that Trooper Roberts forced her to remove her clothing below the waist during the drive, ordered her to go to pornhub.com on her cell phone and look up a video called "Gym Teacher Lesbians "and hold up the screen where he could see the video while he drove. During the drive the victim received numerous cell phone calls which she was not allowed to answer and was forced to restart the porn video after each call. Roberts then was said to have parked, walked around the car to the passenger side of the patrol car, undressed, and raped the woman while she was kneeling in the patrol car passenger seat. Afterward he was said to have used one of the two bottles of water that he had had the woman procure at a convenience store to wash his groin area and used a blue rag to clean himself.
Roberts is said to have discarded a condom afterward on the ground, then he took the woman back to her car and friend smirking and saying "I'll see you later." Trooper Roberts had not filed a contact report as is required when a trooper pulls over a citizen or initiates any contact.
The woman confided in a friend who called a Tulsa media station and was given the phone number for the OHP. The next day the raped woman contacted the OHP about the rape complaint and was interviewed by a Sexual Assault Nurse Examiner, then led the OHP investigators to the store where the water bottles were purchased and to the scene of the rape. Trooper Robert's patrol car was impounded and the camera had video of the woman and Roberts in the car. A condom was also recovered at the rape scene.
The rape complaint wasn't made public till August 11
th
after the federal court case was filed and that is when the case truly took a dark turn. On August 13
th
Gary James, the attorney for Roberts and the Oklahoma State Troopers Association went public saying that the rape charges were untrue and provided information that said the woman had arrest warrants out for her for several offenses including a 2009 warrant that claimed she had filed a false rape charge after a fight with her boyfriend. The boy friend was arrested and but he had cell phone video that showed the sex was consensual. The Troopers Association claimed that the woman had zero credibility and it was looking bleak for the woman and the lawsuit.
But the publicity of the rape charges had emboldened others to come forward and a second woman was added to the federal lawsuit. The second woman had been pulled over on the turnpike on July 8
th
, ordered back to the patrol car where she said Trooper Roberts mad inappropriate sexual comments to her. The woman had texted a friend as she was pulled over so there was a record of the traffic stop. Later the woman was so afraid for her life that she texted Trooper Roberts license tag number to a friend before she was ordered into the patrol car and driven to a secluded location and sexually assaulted.
Trooper Roberts took the woman's license and went back to his patrol car to run a license check then returned and started making inappropriate comments like "Do you like to show off your body and asking her "what size are your tits?". Roberts orders the woman back to his patrol car and continues asking her inappropriate questions like "Do you have toys?", and "Do you play with yourself?" Roberts then orders the woman back to her own car and instructs her to back up the turnpike on the shoulder of the road to the Creek turnpike exit. Trooper Roberts is parked behind her so he backs up first while the woman follows. The woman is terrified but complies, considering calling 911 but doesn't because she felt that no one would believe her. She considers just driving away but was afraid that Trooper Roberts would just pull her over again. That is when she calls her friend and gives the friend Trooper Roberts's tag number "in case he tries to kill me." The friend asks if this is real and what she is going to do.
Trooper Roberts exits at Hickory Hill Lane and after a short drive he pulls over on the side of the road and demands that the woman leave her car parked there with the hazard lights flashing and then get into his patrol car. Trooper Roberts then drives up a hill and parks under a tree where he allegedly orders the woman to strip and to begin playing with herself. The woman complies because in her words, "He was in a position to shoot me or cut my throat and push me out of the car." Roberts exits the car after some foreplay, molests the woman a bit after ordering her to turn around and face the back of the car, then orders the woman to turn around so he could force her to perform oral sex on him. He leaves a mess on the woman's right leg afterward and retrieves tissue to give the woman to clean up with. Mighty white of Trooper Roberts to do that….
Afterward the woman immediately calls her friend and reports what happened. After being asked if she is going to report it the woman says "Who am I going to report it to? The cops? Later that night the woman texts the same friend stating that she can't believe what happened to her.
Days later the woman confided in another friend about the rape. This other friend then notices the news about Trooper Roberts being sued in federal court for rape/civil rights violations and notifies her friend. When the woman saw the news
reports she recognized Trooper Roberts as the trooper that raped her and the friend then called the OHP and reported the rape.
On August 14
th
the second woman and her counsel met with the OHP investigators and told the story. After showing the investigators the crime scene she was told that OHP had video of the initial traffic stop and that her statements were consistent with what the video showed.
There will always be those that scoff and yell out "badge bunnies" to discredit anyone that reports a rape by a law enforcement officer. It was unfortunate that the first woman has a checkered history but then again those are the types that are usually preyed upon by rogue cops because no one will believe what the woman might say. But the second woman turned out to be squeaky clean, 23 years old, quite attractive, and she had documented the traffic stop and being forced to follow the cop by calling her friend. Still, perhaps the second woman came forward to cash in on a false rape case and a federal judgment?
Well….. then a third woman popped up after hearing the first two rape charges and recounted sexual harassment that had occurred before the two rapes had occurred. This married woman was just driving down the road with her three children in the car when she passes a state police car and notices that the driver is staring at her. The patrol car turns around, follows her, stops her, orders her back into his patrol car despite the presence of a one year old baby where he was said to have began making inappropriate statements about how "hot" the woman was and that she "made him sweat.". Luckily for the woman the children prevented Trooper Roberts from taking it further and she was allowed to go on her way after getting a warning ticket. The woman was so alarmed at the time that she didn't want to give a phone number for the warning ticket. The next day the woman notices that Trooper Roberts is stalking her, hiding down the street from her home (getting the address off her ticket of course), pulling her over and harassing her. It was so bad that the woman began hiding at friends houses until her husband came home for safety. She was terrified of Trooper Roberts
And it gets worse for Trooper Roberts and the OHP. Around June 5
th
a woman and two male friends were in an alley behind a store looking at a discarded couch when Trooper Roberts pulls up and inquires as to what they were doing. Satisfied that they aren't doing anything illegal Trooper Roberts begins making a fuss about the woman looking ill, saying she looked dehydrated and orders the woman into his car. He picks up some water for the woman, starts talking dirty, then starts once again driving a woman to a secluded location once again intending on raping.
During the trip he hits a huge pothole and the bumper of the patrol car falls off and he becomes more worried about the damaged patrol car than having sex so he turns the car around, picks up the bumper from the road, and returns the woman to the alley.
Just another woman lining up for a fat settlement? Nope, three weeks later when Trooper Roberts' car is impounded the investigators note that it is missing the bumper.
Some will still be desperately defending the cop and they will say "The women I know would throw a fit and put up a fight before allowing anyone to rape them." Maybe, maybe not. I want to introduce Josh Griffin to you.
Josh Griffin was a Monroe City policeman who is imprisoned for life for the murder of Kim Mediforn, a married 26 year old Union County woman. Kim disappeared on March 29
th
, 1997 at 3 am while driving home from her waitress job. Her red jeep was found around 4 am, engine idling, lights on, purse and cash on the seat, but she and her driver's license were missing. Her body was found the next day in a field near a cul-de-sac in an industrial area. Kim had been strangled and her neck was broken.
Officer Josh Griffin was arrested a few months later after information came out that Griffin had been stalking the young married woman. Prosecutors said he had stopped the woman using his badge and car, forced her into his car, and drove to Westwood Industrial Drive. The woman tried to flee, he hit her, strangled her, then stomped her to death. A boot print was found on the back of her sweat shirt.
The kidnapping and murder of the young woman and the subsequent arrest of a police officer divided the Charlotte North Caroline region and many proclaimed that Griffin was being railroaded even after the conviction by a jury. Griffin's final words as he was being led away after the conviction were addressed to the Kim's family: "I didn't kill your daughter."

Then about three years after Griffin was imprisoned he confessed to stomping Kim to death, throwing his boots in a trash bin behind K Mart and cutting up Kim's drivers license and flushing it down a toilet. A wild story was concocted about owning drug dealers for steroids and being forced to deliver Kim to the drug dealers who then forced Griffin to kill Kim while holding both at gunpoint. Griffin also fingered another cop in the killing but the cop had solid proof of being somewhere else during the killing and the cop passed a polygraph test.

And it appears that the Tulsa rape case has encouraged other women to come forward after being raped by a police officer. Just this week officer Daniel Holtzclaw was arrested for rape, sodomy, and sexual assault on seven women, one was a 57 year old grandmother. The difference between the cases is enormous as the Oklahoma City Police Department immediately arrested Holtzclaw and during the investigation they found five women that would come forward by tracing the traffic stops and disturbance calls that Holtzclaw made. There are bad cops, that is a given as they are human beings, but the OKC department acted with integrity and honor instead of trying to cover up the scandal.
Oklahoma County Prosecutor David Prater is as usual dragging his feet and has not filed charges against Holtzclaw.
Then there are going to be the shouts of "It was consenting sex!" but under Oklahoma law prisoners or detainees can not give consent, no more than a ten year old could give consent for sex with an officer:
21 O.S. 1111, which contains Oklahoma's definition for rape, reads in part:
"

Rape is an act of sexual intercourse . . . where the victim is under the legal custody or supervision of a state agency, a federal agency, a county, a municipality or a political subdivision and engages in sexual intercourse with a state, federal, county, municipal or political subdivision employee or an employee of a contractor of the state, the federal government, a county, a municipality or a political subdivision that exercises authority over the victim."
Even with a claim of consenting sex Eric Roberts is automatically guilty of second degree rape, forcible sodomy, or sexual battery—all felony sex offenses which mandate Oklahoma Sex Offender Registration. They have the video, they have multiple women coming forward, they have a condom for a DNA match. Case closed, this animal should be arrested and jailed on a huge bail if any because he could try to intimidate the victims like the cop in Texas did.
Who is to blame for the foot dragging going on in the Trooper Eric Roberts case? The Commissioner and Assistant Commissioner of the Department of Public Safety of course. They can be reached by calling
(405) 425-2424
Also Creek County District Attorney David Cook could easily file charges based upon the videos and other evidence. Cook can be reached at
(918) 224-3921
(918) 224-3921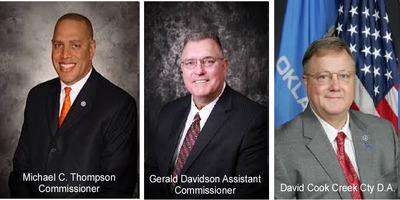 Oklahoma needs to look at our laws and make changes that allow an individual to refuse an unlawful order and make that a perfect defense against a predator cop or jailer. We also need a new commissioner and assistant commissioner of the Department of Public Safety because they have neglected to handle this case properly to protect the good reputation of the State Police. Legislators should also take the common sense approach of removing a department from any investigation concerning one of its own members and have the Attorney General's office take charge of the investigation or hand it off to a reputable District Attorney.
And if I was Scott Pruitt, the Oklahoma Attorney General, or Mary Fallin, I would be pressuring the OHP to have this man charged and prosecuted for second degree rape and upgrade the charges to first degree if the investigation shows there was no consent.
As this newsletter was going to editing tonight some very, very, troubling information came out that we didn't have time to investigate but if the claim turns out to be valid the Oklahoma Highway Patrol is going to have some new leadership.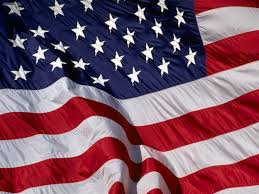 (4th) Tuesday August 26, 2014 7:00 - 9:00 PM
Kennedy Library - The Dougan Room
Konawa School 701 W. South St.
Invited Speakers are Home School advocate Ed Hopper with his daughters Emiley, Jacquelin, & Grace will be debating on Middle East policy and economic development and Steve Byas, Editor The Oklahoma Constitution Newspaper
Ice Holes And We're Not Talking About A Place To Fish In Alaska
By Ms PM
What we are talking about are the ones that think they should be in charge. Our hope is to rally those that made this country great. You know who they are, you, your neighbors, friends, and the patriots scattered along the countryside. We were a country not afraid to stand and be heard and still could be.
We typically don't get into the hoopla in Washington. We make this exception because of what the ice holes are up to. We can't help but pay attention when we hear words like "fairness" and know the outcome will be in no way fair. We also know that we are in for government growth, more taxes and new ways to waste.
This article
questions as to whether or not an online sales tax will be included in the 2014 budget. The article was written last year but what it tells us is ironically similar to the boondoggle with the museum here in Oklahoma that lawmakers continue to try their hand at funding. The people shot it down but never fear, the spenders will make it a priority to get funding.
The same is with the sweet sound of The Marketplace Fairness Act. The one that sends the lovely feeling of a tingling sphincter straight to the pleasure point in your brain. The kind words of "leveling the playing field" are meant to tell folks the bureaucrats are looking out for you. Surely by now you know this is a lie. We have Republicans and Democrats demonstrating the ever so popular talking point of "reaching across the aisle" to get things done and they hope the backlash doesn't land them in a crack in the ice.
Those for the legislation pound their drum and say "online retailers that don't always collect taxes are unreasonable depriving state governments of revenue and enjoy an unfair competitive advantage over big box retailers that do collect tax."
Uh, do local residents charge shipping charges on products? Doesn't that more than offset any sales tax if someone wants to whine about a level playing field?
In the real world this means the state will justify a way to get more money to spend and waste. They need new folks growing their workforce to keep track of all this new money. You see, the more folks on the government payroll will always generate a fight to keep their jobs. The reality is they are no different than the politicians when it comes to money and cushy jobs.
When it comes to the "big box" retailers of course they want to eliminate the competition. Don't they do this when opening a new store in a neighborhood putting small business out of business because the little guy can't compete with prices? Isn't it funny how it changes their mood when the shoe is on the other foot? It's time to suck it up big boys!
Have you noticed your shopping experience has morphed into more of a practice driving event because many times you aren't able to go to the store and purchase the item you went to pick up? Some of the excuses are as follows.
-We're out of that, should get it in when orders come in. You can call in a week or so. (good luck getting someone to answer the phone when you finally reach the right department)
-We don't stock that but we can order it for you. (great, you have turned a trip to the store into two trips to the store. Never mind you're 25 miles away and end up with the cost of a 100 mile trip in fuel to finally get the item home.)
-Oh yeah, we have that item, when you place the call before leaving home. (you get there and they don't have it but you can order it and use your frequent flyer miles to pay for the road trip…again)
-Your order has arrived. The phone call never came so you call the store and wha-la, it's there. You go pick it up and bummer, it's damaged. You've wised up and checked for damage at the store instead of taking it home to unwrap. The process starts all over again and another road trip. Lucky you!
Stores don't keep the inventory they use to and we ask the question of why not? It seems everyone is on a tight budget. The only answer that makes sense is a business will spend their money to purchase inventory only if it is sold. The inconvenience is never at the company level. Any complaints are always answered with the apology of sorry for the inconvenience, and the customer is the one on the receiving end of any screw up.
With all of that there is good reason folks shop online. Online shopping eliminates the hassle of out of stock, we have to order the product and two trips to pick up your merchandise. When you pay for shipping it is close to the cost when you pick it up at the store minus your time and fuel. If the item is out of stock the website is set up to tell you before you order. It is delivered to your door and you know when it will arrive. Damaged items are handled professionally at no cost to you with the bonus of being picked up at your door for return. The elimination of finding a clerk that knows what you're asking for much less the location is an added bonus. Not to forget the checkout process with 10 registers and 2 that are open for business.
Retailers are in trouble. The lack of customer service from brain dead employees using the typical answer to your questions of "I don't know" plays a huge part. You can go as far as asking, if you don't know, who does? They still don't know but they do know how to cash a paycheck.
If the citizens of not only Oklahoma stay silent on this new tax you can bet the cost will hit you right in the ice as this legislation will be passed. You will pay the piper but exempted from the dance. Pay attention!
"If ever a time should come, when vain and aspiring men/women shall possess the highest seats in Government, our country will stand in need of its experienced patriots to prevent its ruin." -- Samuel Adams, 1776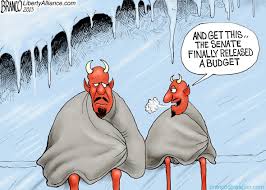 Republican Delegation Rebukes Tulsa Chamber?
Is Hell Freezing over in August?
This came in late tonight, too late to do a proper story but it was stunning that the Oklahoma Federal Delegation rebuked the Tulsa Chamber of Commerce for supporting a Democrat. Perhaps the Chamber of Commences in Oklahoma will take the hint that supporting special interests over the needs of the general welfare is generating them more enemies that friends.
Other than misspelling unanimous in his addition to the letter signed by our Republican Senators and House members, Dave Weston did a good job forwarding this on.
Spell check Dave… spell check.

Oklahoma Federal Delegation Sends Public Letter to Tulsa Chamber
Rebukes Chamber for Supporting Louisiana Democrat
For Immediate Release: August 24, 2014
(Tulsa, OK) - All members of the Oklahoma federal delegation to Congress today released the following unimous public letter addressed to the Tulsa Regional Chamber:
Dear Members of the Tulsa Regional Chamber,
We are writing an open letter to express our surprise and disappointment with a letter you received from the Tulsa Chamber as business and energy leaders. The Tulsa Chamber invited you to a fundraiser benefitting an out-of-state Democrat running for U.S. Senate. This is not only one of the most competitive races in the country, but a race that will determine the balance of power in the U.S. Senate.
National political pollsters and commentators such as Stu Rothenberg, Charlie Cook, and Larry Sabato routinely rank the Louisiana Senate Race as the linchpin upon which the Senate majority rests. In a recent article reporting on national polling, the Washington Post ranked Louisiana as Harry Reid's last chance to retain control of the US Senate. If Republicans win this seat, they will likely take the majority and join the U.S. House in fighting the out-of-control Obama Administration.
Contrary to the Tulsa Chamber letter, electing Mary Landrieu is not good for American energy policy, Oklahoma business, or the Tulsa region. Rather, she will keep Harry Reid in charge of the Senate and allow him to continue to block key energy legislation that would benefit our nation, our state, and our region.
We need a new agenda in America and Senate Republicans can provide it. The race in Louisiana could determine whether James Lankford serves in the majority or the minority. This race could determine whether Jim Inhofe becomes Chairman of the U.S. Senate Environment and Public Works Committee in order to fight President Obama's out-of-control EPA and federal bureaucracy.
As business and energy leaders, you know what this Administration has done to your businesses and this economy. Instead of re-electing Democrats in the U.S. Senate, let's take the majority, fight this President, and take our country back. It is inconceivable to us that the Tulsa Regional Chamber would want to continue to elect a Democratic majority in the US Senate.
Sincerely,
Jim Inhofe
Tom Coburn
Jim Bridenstine
Frank Lucas
Tom Cole
James Lankford
Markwayne Mullin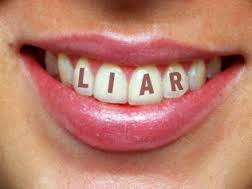 County Corruption Votes on Tax Increase with a Single Meeting Notice
It has become evident to us that corruption in government has worked its way down to the County Commissioners Level. This story will use documented conversations between Logan County Commissioners and a member of our staff plus additional documentation to show you how they are trying to logroll a tax increase over Logan County residents without giving them adequate time to study or even meet with their Commissioner on the subject. In short, they're setting up their own little kingdoms.
The first article of interest we found was this
Legalized Plunder
. This is a blog written by Oklahoma State Representative Jason Murphey. In it he reminds us how the Logan County Commissioners are attempting to create a $1.4 million dollar tax per year for a period of 10 years instead of the usual 5 by packaging it with a single vote with the extension of already existing taxes, even though it would not have cost the county a penny to separate the proposals to stand on their own for an up or down vote.
Below is the conversation held on facebook between a member of our staff and one member of the Logan County Commissioners. Names have been removed for privacy but nothing else has been changed. You will notice it is the elected officials that are in with the disrespect and name calling. This is what we found.
August 14, 2014 6:30pm fairgrounds. Special county commissioner meeting. Only item on agenda is a public hearing of the proposal. :)
One meeting 12 days before the vote is insufficient sir. This is America. A Constitutional Republic Not a dictatorship as I said before. You want the support of the people you've got to earn it. You're looking to tax the entire county for a project that you have failed to explain the expiration of existing taxes levied against the residents on. Before you make such a ludicrous proposal, you should fully explain to the public why these taxes are needed. We all know the jail isn't ten years old.
That's what they are trying to do here. It would be District 2, and it only takes a certain number of voters to sign the petition. Although there is no statute, Oklahoma's Supreme Court has upheld the recall of County Officials
If you had been paying attention, you would know. Obviously you just like to expouse ideals without checking reality.

A Constitutional Republic is why it is a vote, duh. 12 days is plenty of time, duh. I like your energy and your persistence. But you really need to develop your investigational and deductive reasoning.
Let's ask the citizens of Logan County if they think that's sufficient time. The
next article
of interest we found was this. Based on their statistics as of 2010 there were 41,848 people in the county of which an estimate (our own) 30,000 were voters. It is also estimated that the population has grown by 6.2% since then. As we refuse to stoop to name calling as the commissioner has earlier, we will simply state our question again. How do you expect to seat and answer the questions of up to 30,000 voters in the fairgrounds in one night. We all know the answer to that. You didn't expect but maybe a hundred to show up. You expected that because you failed to utilize the most effective notification system you had available to you deliberately. The U.S. Postal Service. All because you wanted to keep the voters ignorant.
Then we found this article : The Logrolled Tax Increase Coming to Logan County
Do you know how many television channels you subscribe to? If you are like many, you probably never watch 90% of those for which you are forced to pay. Those 90% have been bundled into your subscription with the channels that you actually watch, thus forcing you to pay for a product you don't want.
In government, this practice is known as logrolling. It occurs when politicians package multiple issues into a single vote as a way to ensure the passage of a particularly unpopular proposal. And it's illegal! At least, it's illegal for state legislators to logroll when they create legislation.
For some reason, however, it is not illegal for county officials to use this terrible practice when trying to pass a $1.4M tax increase to benefit their personal discretionary budgets. But it certainly should be, and I intend to sponsor legislation during this next session to end this abuse.
The issue came to light when two Logan County commissioners voted to call an August 26th election for the purpose of extending two already existing taxes and creating a brand new tax. It would not have cost the county one penny more to separate these three questions into three separate initiatives. That way, the voters who supported extending existing taxes, but who are either opposed to creating new taxes or aren't comfortable giving so much money to the commissioners' discretionary fund, could have voted against the new tax individually.
However, by logrolling all three items into a single question, these two commissioners are dictating to the voters that if they support just one of the tax extensions, they must also support the other, AND the new tax!
The commissioners logrolled one of the tax extensions even though it wasn't set to expire until September, 2015. They also broke an important tradition of accountability and lifted the sunset date on the tax from 5 years to 10 years. This appears to be an attempt to placate those who benefit from that tax but might not otherwise allow the commissioners to logroll their self-serving new tax onto the proposal to extend the existing tax.
This strategy, while possibly effective at securing passage of the vote, deprives the voters of accountability because ten years is a very long time without accountability to the voters.
If the commissioners really believed in the merits of their new tax, they should have had the courage to let it stand alone as a single vote. They certainly shouldn't have logrolled it in with the existing taxes and they absolutely should not have lifted the sunset window from 5 to 10 years.
Even more dastardly are the circumstances surrounding the commissioners' approval of the logrolling. Voters had scant notice of the attempt because the commissioners approved the proposal with little discussion in a hastily called special meeting which lasted just a few minutes. There wasn't a single public hearing on the matter where voters could have realized what was occurring. In fact, the one member of the public who attempted to speak before the commissioners' action wasn't allowed to ask a single question.
It is clear that discussions had been held outside public purview, with one commissioner admitting that he had already made an agreement with various beneficiaries of the tax. All of this should have occurred in the light of day with plenty of notice to the public, but it didn't.
Fortunately, one courageous individual managed to videotape the meeting which you can view at
hd31.org/636
. I think you will be stunned to realize that this is how tax policy is determined at the county level of government - with little public deliberation, but with what appears to be plenty of behind-the-scenes deal making and logrolling.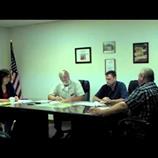 Special meeting of the Logan County Board of Commissioners. New Sales Tax Proposal. Our current county sales tax is 1% where 3/4 cents to Jail Trust & 1/4 ce...
YOUTUBE.COM
Once again going back to facebook conversations with the commissioners and a member of our staff, we found this. SITUATIONAL ETHICS? STATE OFFICIAL REPEATEDLY VOTES YES FOR A UNCONSTITUTIONAL BILL! Now is this an attempt to muddy the waters or does it hold water. It's worth an investigation of its own.


County Sales Tax issue. The choice is yours. The proposal in front of you Aug 26th, is a County Tax of ¾ cents, Split 3 ways to fund fire departments, jail, and roads.


Some would have you believe that two separate individuals were at a Board of Commissioners Meeting asking the public to make a decision. We had one person attempt to interrupt the meeting. When invited to speak at the conclusion of business, he cowered away. This is the "courageous individual" filming the meetings.
My Representative's voting record on logrolling (
http://bit.ly/YEJNE4
) is interesting. On House Bill No. 2032 he voted yes 8 times. On December 17 2013 the Oklahoma Supreme Court threw out the logrolled bill repeatedly supported by my Representative (
http://bit.ly/1ABvPAu
). It was ruled by unanimous consent that it was a violation of the Oklahoma Constitution (
http://bit.ly/YIJ7xC
).


Black's Law Dictionary defines log rolling as "a legislative practice of embracing in one bill several distinct matters, none of which, perhaps, could singly obtain the assent of the legislature." As one assessment of single subject rules related, "Not surprisingly, legislative log rolling is as old as the legal system itself." By inserting unpopular and unrelated provisions into a popular bill, the log rolling legislator forces colleagues to vote for ideas they might otherwise oppose.


Our self ordained county crusader said "I intend to sponsor legislation during this next session to end this abuse." I am not understanding why he violated the Constitution himself. Hypocrite? Dastardly?


A few counties with sales taxes that is divided into parts include
Lincoln (10); Love (10); McIntosh (15); Murray (20); Pawnee (12); Pottawatomie (10); Kingfisher (8); Beaver (11); Caddo (10); Choctaw (7); Coal (8); Grant (12); Harper (9); Johnston (13); Payne (5).


It would be a nightmare for the Oklahoma Legislature to continue to interfere with local governments ability to serve you. Oppression!


On the ballot Tuesday is one issue, a county sales tax, that would fund roads, the jail, and fire departments. The Oklahoma State Statutes dictate that the monies be spent in accordance with the ballot language.

Thank you for going out and voting. I hope this exposes the true nature and intent of a wizard with an agenda
He's right about one thing. There is only one issue, a county sales tax, on the ballot on Tuesday, 26, August, 2014. What he doesn't tell you is that it logrolls a few taxes and an extension of the sunset time on those taxes. You'd swear these guys had been taking lessons from the Barack Obama School of Finance. If these taxes pass, Logan County Commissioners will have effectively killed any chance of the growth of business in the county for the length of these taxes which is the next ten years.
What has not been said here is that Love's plans on building a new facility on some abandoned property not owned by the city of Guthrie. Part of the tax money raised from the city tax is to be used to condemn the property and construct water and sewer lines under I-35 so Guthrie can add to their tax base. With an ever increasing tax base as it is, why should the residents have to pay for your water and sewer line extension?
We did manage to find one rather ironic article. We ranked it up there with President elect Obama being awarded the Nobel Peace Prize before ever taking office. Well
this article
says it all.
We also found
this article
. While it doesn't apply directly to the commissioners of Logan County, it should serve as a warning. None of you, not even the new commissioner are exempt from the wrath of the people over the con job you are trying to pull on us.
This final article is for the people. We found
this article
. Although the plaintiff lost, it should serve as a notice to you all that the county can be held liable in court for poor road and bridge maintenance. Remember that. Make them do the work we've elected them to do.
In closing there is nothing but deceit in the proposal by the County Commissioners in their tax proposal. They look to renew two and obtain one new tax and extend the sunset period on the taxes to ten years. I encourage you all to vote a resounding NO on the county tax proposal.
We're not sure who the fools were at the City who decided to add a tax on to pay for their projects, but all they'll do is drive tax revenue out of the city. Those living south of town will go to Edmond, those North to Stillwater. Do yourself a favor and check your tax receipts again. See if you really need that tax increase or just a temporary one of maybe ½ cent for 6 months or so, Then take the time to sell it to your merchants and your residents. You might get what you want.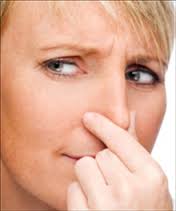 Runoff Election Recommendations
There will be 18 run off races on Tuesday for Oklahoma residents. Here are our recommendations for the ones that matter:
U.S. House District 5 Steve Russel is the best choice. Hands down, not our pick in the primary but the best of two choices for sure.
State Senate District 20 - Steve Kern
Senate District 22 - Mark Thomas
House District 43 - John Paul Jordan, a member of Dan Fisher's church.
House District 61 - Casey Murdock. His opponent is Kenny Bob Tap, a likable enough goofball but one that is awkward, socially backward, and completely and utterly controlled by a handful of the Ron Paul crazies. Might be conservative enough but lord knows what he would try when those controlling him pressure him. Some of them are pro abortion, pro illegal immigration, and down right anarchists. Murdock is anti Common Core, anti tax increase, against increasing regulation, pro life, pro property rights, and supports the Second Amendment.
House District 69 - your pick, neither candidate really stands out.
OCPAC has made no endorsements in the following races.
House District 29 - James Leewright appears to be better than his opponent and has a slight lead coming out of the primary. Not sure there is a great choice there.
House District 65 Scooter Park, an unabashed constitutionalist
House District 38 - John Pfeiffer is a Marine and I am liking those guys more and more.
State Superintendent, Democrat, Freda Deskin because she has so much dirt out there on her that the GOP candidate will mop the floor with her in the General election. That said, the Cox fellow is neck and neck in fund raising so the Democrats know that Deskin has had her guts cut out by the Sooner Tea Party so Cox is likely to win on Tuesday.
2013 Senate members and House Members
Please copy the block of emails for your contact list so you are able to email all of them and help to inform and educate them before the new sessions begin. Use Bcc to send dozens of email with one email from you to them. This will look like you send each one of them a personal email with only their email showing as the recipient. Please mention the Sooner TeaParty in your emails so they will have a healthy respest for what we do.
Want to reach all 101 House members with two email addresses? Just use these email addresses in the Bcc address line and all 101 of them will get a copy
Here are the updated individual House members email addresses in three blocks of Thirty- four each and updated senate emal addresses in one block
.
Rem
ember to strip the unsubscribe link before forwarding this newsletter to prevent someone from taking you off our list! Use our forward this email link at the top owf the newsletter to prevent being accidently unsubscribed.
Money is always needed for printing costs, postage, sign materials, and robo call costs. We are tightfisted; we will spend your hard earned money wisely and frugally as we do our very best to clean up Oklahoma politicians so we can begin to clean up our country.
You can donate by sending a check to Sooner Tea party, 358 North Rockwell Ave, Oklahoma City, OK, 73127 or visit Soonerteaparty.org and use the Paypal donation button.