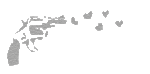 For Immediate Release: Wednesday, March 5, 2014
**All Content Cleared For Posting**
Moog Music Announces Synthesizer Residency At Rough Trade NYC During The Month of March
The Installation Opens Tonight March 5 With Sound Experiments By Brooklyn Artists Curated By Tom Tom Magazine
RSVP To The Opening Of The Installation HERE.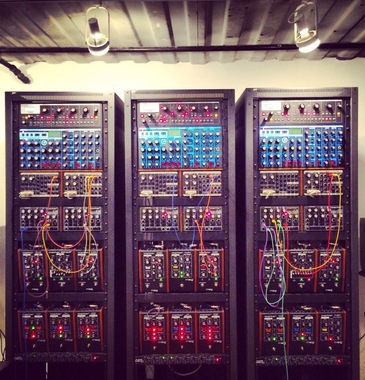 In celebration of Bob Moog's spirit of innovation and creative experimentation, Moog opens a Synthesizer Residency inside of Rough Trade NYC at 64 N 9th Street in Brooklyn for the month of March.  The installation is open to the public starting tonight, March 5th, at 8PM with a series of sound experiments from Brooklyn-based artists curated by Tom Tom Magazine [8:00 – 11:00PM].
The installation is free and open to the public. Tonight's opening features sound experiments by:
Lauren Flax :: CREEP
Suzi Analogue :: Suzi Analogue
Maria Chavez :: Maria Chavez
Léah Lazonick :: Léah Lazonick
Shiori Takenoshita :: WILD ARROWS
Gabriela Jimeno :: Balancer
Chloe Saavedra :: Chaos Chaos
FonLin Nyeu :: Dragons of Zynth
Alanna Nuala :: MOON
Heidi Garton :: Fisty
Ava Mendoza :: Ava Mendoza Trio
For 25 days in March, Rough Trade NY is housing the world's largest modern Moog installation a

s a mile-marker on the road to Moogfest, and
Moog invites all artists in the area to stop by and utilize the space for experimentation and discovery.

The residency serves as a physical manifestation of the intersection of music, art and technology,
and it is meant to be used as an artist's resource.

Although it is free to the public, this is no museum exhibit- visitors are encouraged to interact, engage and experiment with the analog electronics.
All are welcome to craft sound as well as bring a recording device to sample the instruments.

All instruments in the installation were hand built in Asheville, NC at the Moog factory. Throughout the installation, Moog employees will be on hand at Rough Trade NY to assist artist's with the gear.

The installation includes a producers station, drone towers, 10 voice polyphonic analog synth, 6 voice Minimoog drum synth, and over 50 analog effects boxes.

Future sound experiments will take place throughout the duration of the installation, including an appearance by Kiran Gandhi of M.I.A. on March 20th and another by Anna Barie of These Are Powers on a date TBA.
One free ticket to Moogfest, the innovative festival taking place in Asheville NC April 23-27, will be given away every day of the installation.
The residency is open to the public from 11am-11pm daily from tonight until March 29th.

Moog Music is the leading producer of analog synthesizers in the world. The company and its customers carry on the legacy of its founder, electronic musical instrument pioneer, Dr. Bob Moog.  All of Moog's instruments are hand built in its factory on the edge of downtown Asheville, NC.
Since 2003, Moogfest has been a gathering for the musicians that worked closerly with Bob and his instruments. In 2014, Moogfest is amplifying its vision and becoming a 5-Day event dedicated to the synthesis of technology, are and music. Moogfest honors the inventiveness of Bob Moog and the legacy of the analog synth with an experimental line up of daytime conference programming and landmark nightly performances. Moogfest takes place April 23-27th, 2014 in downtown Ashevlle, NC.